Kenya Holiday Packages from Nairobi - Nairobi Safaris, Packages, Destinations, & FAQ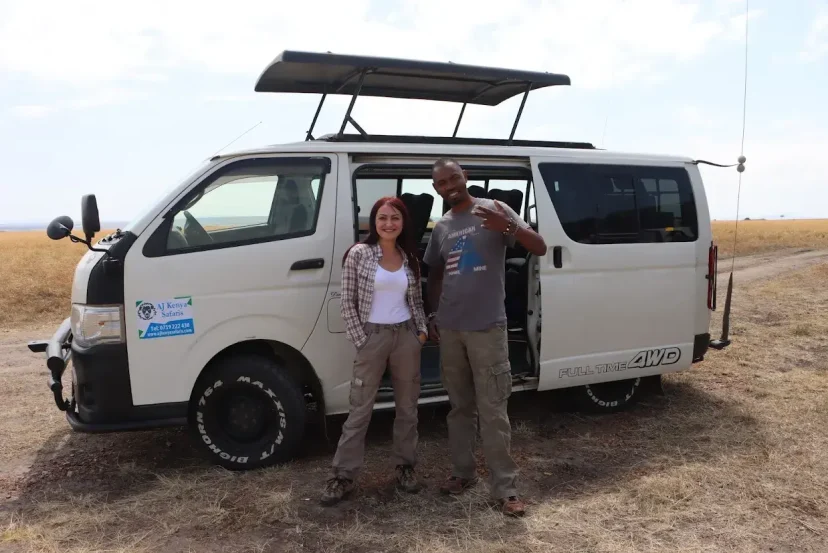 What are the best Nairobi safaris? You can choose among several Nairobi tours to suit your needs, time, and budget.
These include Nairobi National Park half/full-day tour, Giraffe Centre, David Sheldrick Elephant Orphanage, Nairobi Animal Orphanage, and Nairobi Safari Walk.
Kenya's capital breathes and lives wildlife, and it is highly recommended you start your Kenya safari from Nairobi.
These range from the wooden rhinos, hippos, lions, and elephants for sale in the city's handicraft shop to the actual animal in Nairobi National Park.
Nairobi safaris make the perfect base for day/overnight excursions to a wide array of game parks and reserves in Kenya.
About one hour away is lake Naivasha, where you find hippos, waterbucks, and a variety of aquatic birds.
Add that to the walking safaris of Crescent Island and the Wildlife Horse Safari of Sanctuary Farm near the lake, and you have yourself the best Kenya holidays from Nairobi.
About 40 minutes away from the Naivasha is Hell's Gate National Park, and you find yourself at Lake Nakuru National Park an hour further.
Head to the north, south, east, or west during your Nairobi tours and you are assured of finding a national park.
It's little wonder people call Kenya's capital the East Africa Safari – there is a safari near Nairobi.
Nairobi Safaris - Book Your Kenya Safari Packages from Nairobi
Our Most Booked Nairobi Safaris - Kenya Safari Tour Packages from Nairobi
| Our Most Booked Luxury Kenya Vacation Packages | Price Per Person Sharing | View Detailed Itineraries |
| --- | --- | --- |
| Experience True Safari Luxury with this 3-Day Masai Mara Classic Safari | £645 | Detailed Itinerary |
| Unforgettable, 4-Day Trip to Masai Mara – Big 5 and More | £889 | Detailed Itinerary |
| Our Best Selling, 5-Day Masai Mara Safari | £1,084 | Detailed Itinerary |
| 4 Days Big 5 Safari in Lake Nakuru and Masai Mara | £1,042 | Detailed Itinerary |
| 3-Days Safari with a Stay at Jambo Mara Safari Lodge: Where Elegance Meets Immeasurable Natural Beauty | £718 | Detailed Itinerary |
| Blissful, 4-Day Keekorok Lodge Masai Mara Safari | £1,024 | Detailed Itinerary |
| Just the Vacation You Need – 4 Days at Base Camp Masai Mara | £933 | Detailed Itinerary |
| Masai Mara: Why this 5-Day Big 5 Safari is the Perfect Honeymoon | £1,178 | Detailed Itinerary |
| A Relaxed, All-Inclusive 6 Days Safari in Kenya | £1,748 | Detailed Itinerary |
| 7-Day Honeymoon Safari: This is All the Magic You Need | £1,678 | Detailed Itinerary |
| 7-Days Safari to Kenya's Most Breathtaking Destinations | £1,846 | Detailed Itinerary |
| Kenya Wildlife Safari:7-Day of Unsurpassed Bliss | £1,839 | Detailed Itinerary |
| Grand Heli Tour: 8-Day of Helicopter and Wildlife Adventure | £9,795 | Detailed Itinerary |
| The Perfect, 8-Day Kenya Honeymoon Safari | £1,732 | Detailed Itinerary |
| 8-Day Safari in Kenya – A Holiday with Purpose | £2,053 | Detailed Itinerary |
| 9-Day Helicopter Safari: An Exclusive Look into Kenya's Finest | £15,365 | Detailed Itinerary |
| 12-Day Kenya Safari and Beach Holiday – A Dream Vacation | £3,141 | Detailed Itinerary |
| 14-Day, Wildlife and Beach Honeymoon Safari | £4,815 | Detailed Itinerary |
| Beat the Wanderlust with This 14-Day Wildlife-Beach Honeymoon Safari | £3,698 | Detailed Itinerary |
Safari Near Nairobi - 5 Best Overnight Nairobi Safari Packages
We have looked at the best Kenya holiday packages from Nairobi that you can book with us during your short visit to the capital of Kenya.
1. Masai Mara National Reserve - Minimum 3 Days, 2 Nights
Nairobi safaris spent in the Mara have no equal as you can find from this 3 Days Masai Mara Safari from Nairobi.
Every aspect of the park is an adventure waiting to happen, notable being its over 90 species of mammals, 450 bird species, and an ambience that delivers without fail.
The 3-day safari lets you spend a blissful 3 days in the delightful company of the Big Five, giraffes, rhinos, wildebeests, zebras, gazelles, warthogs, wild dogs, hyenas, and buffaloes.
That's while spending time at Angama Mara, Basecamp Masai Mara, Keekorok Lodge, Masai Serena Lodge, or any other camp, turning your dreams into a surreal reality.
Game drives

Sundowners

Nature walks/ hikes

Masai village visits

Hot air balloon safaris

Camping

Bush lunches/ dinners
2. Amboseli National Park - Minimum 3 Days, 2 Nights
Amboseli offers the perfect combination of verdant grasslands, wildlife, and posh accommodations to make it irresistible.
It nestles south of Kenya in an area that features breathtaking views of Kilimanjaro, swamps, plains, and a total of 157 mammal species.
You will, without a doubt, be enamoured by the vast number of elephants that roam these vast plains.
There are 1600 individuals, a surreal sight combined with its gorgeous savannah, woodlands, Sulphur Springs, and the striking view of Mt. Kilimanjaro.
Other notable mentions include the Sinet Delta, a treasure trove for birders on this Kenya safari from Nairobi and the Observation Hill, which gives a bird's eye view of the park.
Game drives

Maasai village visits

Photography

Bird watching

Camping
3. Samburu Game Reserve Minimum - 3 Days, 2 Nights
Samburu oozes tranquillity with excellent dining and accommodation facilities, gorgeous sceneries, and a wildlife selection that you shouldn't miss.
Nestled in an area of pristine aridity, this park speaks to every manner of wanderlust, case in point its palm groves and riverine forests known for hosting over 60 wildlife species.
Be sure to indulge in a by-foot exploration of the park, discovering first-hand the prolific Samburu Five (Grevy Zebra, Beisa Oryx, Somali Ostrich, Gerenuk, and Reticulated Giraffe).
Soak up the reserve's opulence in one of its many luxury hotels.
A meal at Sarova Shaba's Surpelei Restaurant with the spectacular Ewaso Nyiro as your background is necessary if you wish to experience decadence.
Game drives

Horseback riding

Photography

Nature walks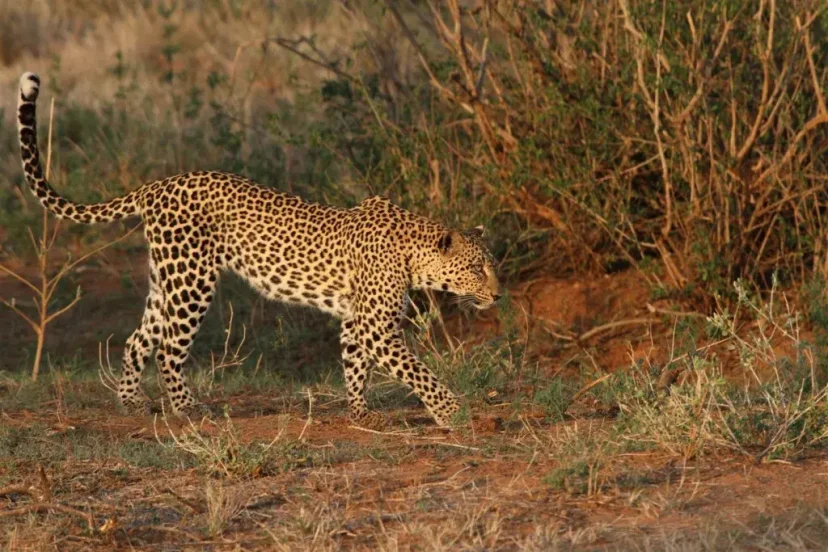 4. Tsavo Game Reserve - Minimum 3 Days and 2 Nights
Tsavo is so spectacular it had to happen twice – the Tsavo East and Tsavo West Game Reserves.
Located an arm's throw away from Voi Town, Tsavo East is a beauty set apart by its dust-red elephants, wild Galana River, and the distinctive Yatta Plateau.
The reserve is perfect, with hundreds of wildlife speckling its grasslands and thousands of birds in its skies.
Keep an eye out for hippos, gerenuks, elephants, rhinos, buffaloes, leopards and over 500 bird species while at Tsavo East.
On the flip side, Tsavo West is the closest to perfect Kenya holidays from Nairobi, thanks to the iconic Mzima Springs and the visually stunning Shetani lava flow.
It is filled with wildlife, open grasslands, scrublands, and woodlands thriving with cheetahs, hippos, leopards, buffaloes, rhinos, elephants, and zebras.
Each of these reserves offers awe-inducing views, almost perfect weather, and accommodations tailored to immerse you in untold luxury.
Things to Do at Tsavo West
The Mzima Springs- a gorgeous intersection of wildlife, birds, lush greenery, and fish

Taita Hills Wildlife Sanctuary- an alien-like place that artfully combines gorgeous mountain views, stunning landscapes, and wildlife

LUMO Community Wildlife Sanctuary

Shetani Larva Flow- Shetani means 'devil' in Swahili, but it's all good vibes, wildlife, and striking landscapes here.
Things to Do at Tsavo East
Game Drives

Walking/ biking tours
5. Ol Pejeta Conservancy - Minimum 3 Days, 2 Nights
The Ol Pejeta is the ultimate Nairobi holidays destination for those with a strong liking for striking mountain views and wildlife.
Rustic, lush, and sophisticated, this 364sq km land sits at the foothills of Mount Kenya and the Aberdare, a position that has made it a Nairobi tours favourite.
Over 10,000 mammals, the Big Five, and chimpanzees meander through this beauty, as well as 2 of the world's only remaining northern white rhinos.
The endangered black rhino also thrives here, their population nearing the 80s, a massive improvement from their little numbers 10 years back.
The Ol Pejeta's culinary scene is insane, the accommodations unrivalled, and the ambience one of the most tranquil you'll encounter in Kenya tour packages from Nairobi.
Game Drives

Lion tracking

Horse ride amongst the rhinos

Junior ranger program for the kiddos
6. Diani Beach - Minimum 3 Days, 2 Night
Diani is a voyage into a surreal world of velvety white sands, arresting turquoise waters, state-of-the-art accommodations, and tall, lush palm trees.
It's easy to see why this exotic destination has won the WTA Africa's Leading Beach Destination for 6 years in a row.
Nestled 30km south of Mombasa, the beach strikes a balance between exoticness and luxury to create a Nairobi safaris destination you will love.
For out-of-the-ordinary nights, grace the Forty Thieves Beach Bar, where it's all about delicious cocktails, music, dance, bar games, and water sports.
The beaches' shores are also undefeated, both in beauty and variety. Try some sunbathing, snorkelling, surfing, and dolphin swimming while at Diani.
The Colobus Conservation- some colobus monkey action, shall we?

Watch the naughty creatures swing from tree to tree, learn a thing or two about the lovelies and, if you're feeling generous, adopt one.

Kaya Kinondo Sacred Forest is the perfect spot for those who don't mind gorgeous scenery and wildlife.

Diani Beach Art Gallery- some art for your soul? Visit the Diani Beach Art Gallery

Ocean Bliss Spa- your body will thank you.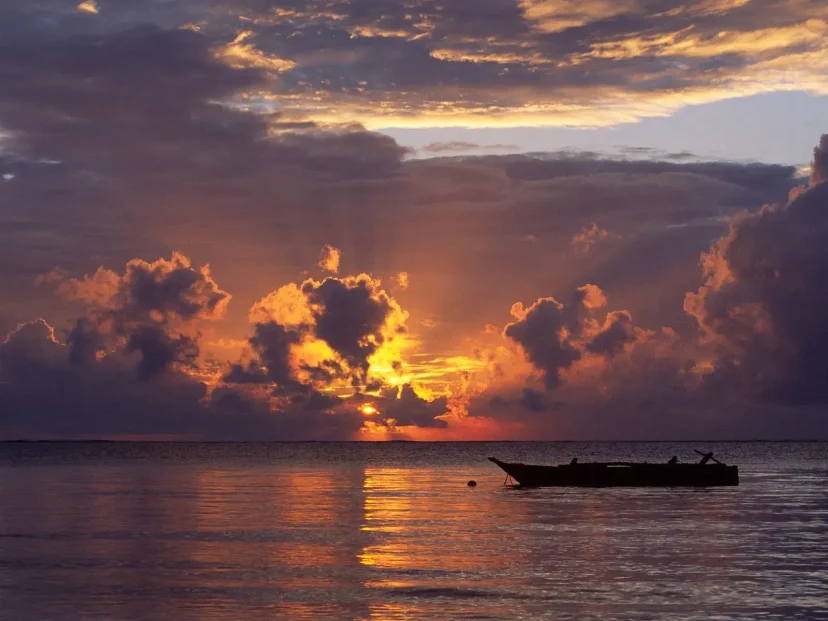 Nairobi Safaris - 5 Best Day Trip Destinations from Nairobi
You can experience a day trip in Nairobi if you only have 24 hours to do a safari before heading home.
Here are the best day trips you can try while in Nairobi:
The Nairobi National Park is an absolute gem. The backgrounding city scrapers blend seamlessly with the sunburned open plains, scattered acacias, and wildlife.
It is charming, broad and verdant, and a more than deserving day trip destination for your Nairobi safari packages.
Over 400 bird species and a vast wildlife population, including black rhinos, cheetahs, giraffes, hyenas, lions, and buffaloes, call it home.
Similarly striking is the Nairobi Animal Orphanage which lies inside the park.
Watch as injured lions, hyenas, cheetahs, leopards, monkeys, baboons, warthogs, and jackals are nursed back to life and feel inspired to adopt a wild one or two.
If gorgeous panorama and up-close encounters with wildlife speak to your kind of wanderlust, stop by the Nairobi Safari Walk.
An enthralling 7km boardwalk offers awe-inducing views of the beautiful variety scattered over the Nairobi National Park.
Picnicking

Camping

Nature walks

Hiking
2. Lake Nakuru National Park
Lake Nakuru National Park is a stunning park located 163km from the country's capital.
Magnificence is the language here, and the flamingo carpeted lake more than proves that point.
Head to this park by the lake for a fantastic showcase of its lush grasslands, woodlands, picturesque ridges, and escarpments.
And for unforgettable sightings of its over 56 different mammal species, over 450 bird species, and the out-of-Africa viewpoint, which provides an aerial view of the park.
Every inch of this beauty is Instagram worthy, and we know you'll love it as much as we do.
Enjoy magnificent views of the park from the Lion Hill, Baboon Cliff and Out of Africa viewpoints.

Indulge in some rewarding photography from the Enasoit, Honeymoon, and Lion Ridge hill

Game drives

Swimming at the Makalia falls
3. Mt. Longonot National Park
Few hikes are as rewarding or scenic as hikes up the Mt. Longonot National Park during your Kenya tour packages from Nairobi.
The hike begins in the early morning when the weather is right, and the ambience is quiet and cathartic.
The 2776m hike is no easy feat, especially for the unfit.
However, those who take up this challenge are in turn rewarded with unfathomable beauty; the thick forest, mountain crater and aerial views of Lake Naivasha.
Other noteworthy attractions include wildlife like hyenas, leopards, bushbucks, gazelles, zebras, buffaloes, giraffes, and elands.
A steep climb that can get slippery

A fine dusted terrain with scattered bits of loose gravel

Wildlife sightings are not guaranteed through the exceptional views more than compensate

The hike up and down the mountain takes not less than two hours
Pro tip: Bring comfortable hiking shoes, snacks, light clothing, and drinking water.
Rock climbing

Game viewing

Hiking

Biking
Giraffe Centre offers raised feeding platforms, warthogs frolicking in the mud and a walk down the lush and scenic Gogo River Bird Sanctuary.
The giraffe centre has always been a Nairobi safari tour favourite.
A conservancy deeply rooted in wildlife conservation, the Giraffe Center provides a safe place for the Rothchild Giraffe to thrive.
Find joy in feeding, petting and kissing these lovelies, and fulfilment by adopting one or ten.
You can also purchase souvenirs from the conservancy's gift shop or enjoy some fresh sceneries at the Gogo River Bird Sanctuary.
Pro Tip: Nairobi safari tours to the giraffe are best combined with a morning game drive at the Nairobi National Park.
5. Hell's Gate National Park
Some of the attractions found at Hell's Gate include soaring cliffs, stunning gorges, rock towers, scrubby volcanoes, and raging plumes of geothermal steam.
The park is stunning, to be modest, a fact that has seen it inspire movies as iconic as the Lion King and Tomb Raider.
Nairobi safari tours at Hell's gate set you on a discovery path of some of the most awe-inspiring sceneries, and even better is wildlife that roams this terrain.
Take a walk around the quaint yet jaw-dropping scenery and marvel at the hartebeests, baboons, gazelles, buffaloes, elands, zebras, antelopes, and reedbucks.
Enjoy some biking, rock climbing, and walks.
Or go for a drive around the park and witness first-hand why the park is an undefeated Nairobi holidays destination.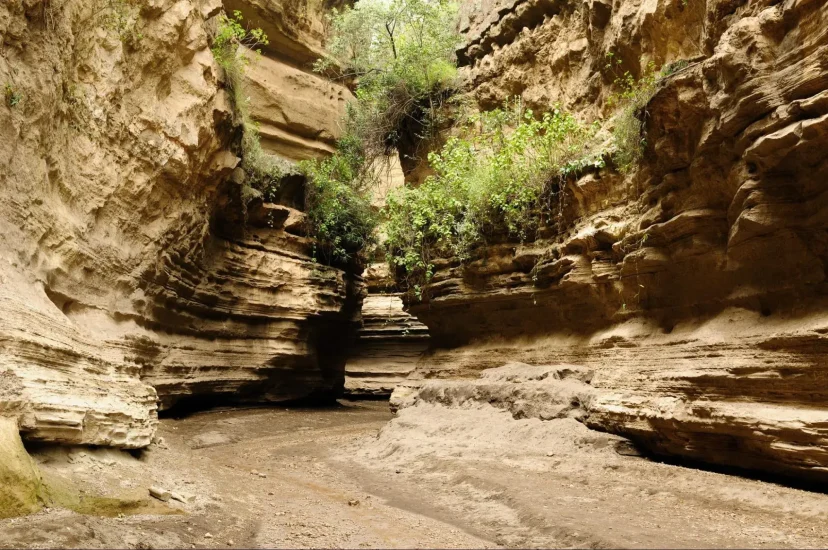 Kenya Tour Packages from Nairobi - FAQ
Many UK travellers ask our team questions about Nairobi Safaris Tour Packages, and here are some of them.
1. What are the Best Places for Safaris in Nairobi?
Finding a safari destination rivalling Nairobi rustic yet contemporary vibes is next to impossible.
And indeed, the city is one of the most charming spots, and we dare say, in the world.
For the luxury side of things, head on to the Giraffe Manor, where the boutique hotel's furnishings, ambience, and amenities drenches you in insurmountable luxury.
Stay for a day or two and enjoy feeding giraffes from your bedroom window or over breakfast.
Or head on to the nearby Giraffe Center for 2-3 hours of giraffe feeding, petting, and kissing.
For something aesthetically pleasing, we recommend the Nairobi National Park.
It is a park that marries modernity (has the city at its background) and natural wonders to create an effortless Nairobi safaris tour destination.
Discover its plentiful wildlife and the Nairobi Safari Walk, a by-foot exploration of the park's pomp.
Love water bodies and spectacular sceneries? How about the Lake Nakuru National Park?
The park is only four hours away by car and is the most ecologically diverse there is in the region.
For a quiet time and some wildlife rarities, visit the Samburu National Park and the Mara for the Wildebeest Migration and sceneries.
2. How Much Does Safari from Nairobi Cost?
Many factors come into play when determining the Nairobi safari cost.
The following factors determine how high or low your Nairobi safari cost is;
Your accommodation of choice – is it luxury, mid-budget, or budget?

Your mode of travel – is it flight, safari land cruiser, or safari van?

Type of safari – is it group or private safari?

Time of travel – low/green, high, festive, or peak season.