Kenya Safari and Beach Holiday Destinations - Packages and Cost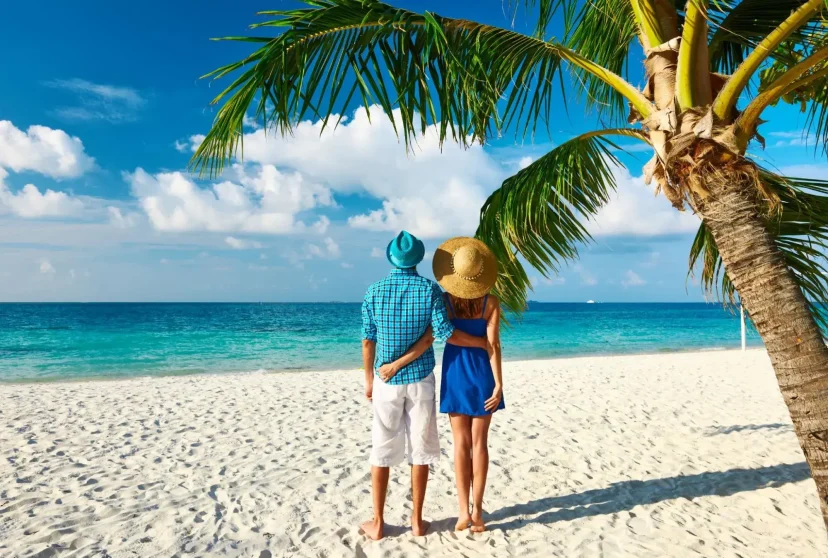 The moment you land for your all-inclusive Kenya Safari and beach holidays, you will feel like you are in a new world.
A remote and relaxing paradise typified by the big 5, roaming wildlife, meandering rivers, and breathtaking beaches. Not to mention lots of scenic views, historical, and cultural gems.
At KenyaLuxurySafari.co.uk, we've prepared this guide to give you a list of the top 10 destinations for all-inclusive Kenya beach holidays and safari destinations.
We will also share our most booked Kenya safari and beach holiday packages.
Each trip on our list comes complete with the price per person and suggested accommodation options for each travel season.
The packages are on an all-inclusive basis, which means you won't spend extra funds unless you choose to give tips or buy souvenirs.
Contact Us to Book Your Kenya Safari and Beach Vacation
We invite you to contact us by phone or WhatsApp at +254704532105 and we will happily plan the best Kenya holidays and beach safari package for you.
You can also reach us via email at james@ajkenyasafaris.com or safarioffers@kenyaluxurysafari.co.uk.
We are the local experts of Kenya travel. Our promise is to show you our country, better than anyone else.
Explore Our Most Booked Kenya Safari & Beach Holiday Package
| Our Most Booked Beach and Safari Holidays | Price Per Person Sharing | View Detailed Itineraries |
| --- | --- | --- |
| 12-Day Kenya Safari and Beach Holiday – A Dream Vacation | £3,141 | Detailed Itinerary |
| 14-Day, Wildlife and Beach Honeymoon Safari | £4,815 | Detailed Itinerary |
| Beat the Wanderlust with This 14-Day Wildlife-Beach Honeymoon Safari | £3,698 | Detailed Itinerary |
| Masai Mara: Why this 5-Day Big 5 Safari is the Perfect Honeymoon | £1,178 | Detailed Itinerary |
| The Perfect, 8-Day Kenya Honeymoon Safari/td> | £1,732 | Detailed Itinerary |
| Experience True Safari Luxury with this 3-Day Masai Mara Classic Safari | £645 | Detailed Itinerary |
| Unforgettable, 4-Day Trip to Masai Mara – Big 5 and More | £889 | Detailed Itinerary |
| Our Best Selling, 5-Day Masai Mara Safari | £1,084 | Detailed Itinerary |
| 4 Days Big 5 Safari in Lake Nakuru and Masai Mara | £1,042 | Detailed Itinerary |
| 3-Days Safari with a Stay at Jambo Mara Safari Lodge: Where Elegance Meets Immeasurable Natural Beauty | £718 | Detailed Itinerary |
| Blissful, 4-Day Keekorok Lodge Masai Mara Safari | £1,024 | Detailed Itinerary |
| Just the Vacation You Need – 4 Days at Base Camp Masai Mara | £933 | Detailed Itinerary |
12 Best Destinations for a Kenya Safari Plus Beach Holidays
Perfect weathered Diani, wildlife-thronged Mara, or pristine Samburu- picking just one fantastic Kenya holiday destination is next to impossible, so we went for 12 instead.
Here are 12 Kenya safari plus beach holiday destinations that'll inspire some wanderlust.
Kenya Beach Holidays Destination #1 - Diani Beach
Nestled 30km south of Mombasa, Diani is a stunning oasis of striking turquoise waters, posh resorts, velvety sands, delicious Swahili delicacies, and tranquil ambiences.
Here, your options are limitless, and the level of luxury guests are exposed to is unmatched.
Abandon yourself to luxurious self-indulgence as you sip on your best champagne somewhere on the refreshing shores of Diani.
Sample her cool, cathartic waters while swimming, diving, or surfing.
Dive headfirst into a bowl of her finest delicacies at the Thyme, Nyumbani or Dari restaurants.
Or simply spend your day in one of Diani's countless resorts, sampling the luxury for which they are best known.
Some of the most exciting things to do during Kenya holidays beach and safari packages to Diani include snorkeling, scuba diving, deep-sea fishing, a day trip to Wasini Island, dinner cruise, and more.
Kenya Safari and Mombasa Holiday Destination #2 - Watamu Beach
While Diani takes the cake for being Kenya's most famous beach, Watamu carries the day for its striking pristineness.
But it's more than just velvety white sands and vivid blue waters when it comes to Watamu.
Those on Kenya safari and beach holidays in Watamu beach are treated to an effortless showcase of coral reefs, palm vegetation, underwater sandbars, opulent resorts, and magnificent restaurants.
You will also love the beach's secluded location and the plethora of activities you can do around it.
These include, but are not limited to, swimming, family and romantic picnics, beach walks, romantic lunches and dinners, surfing, diving, and water sports.
Other excellent attractions around Watamu Beach include
Gede Ruins is a 12

th

century Swahili village famous for tamarinds, exceptional indigenous forests, baobabs, monkeys, shrews, and distinct architecture.

The Arabuko Sokoke, a protected forest reserve teeming with wildlife, birds, and unique vegetation, is the largest in East Africa.

And the Mida Creek is a 32 km2 creek best known for its colourful array of fish, mangroves, birds, crabs, and palms.
Kenya Safari and Beach Vacation Destination #3: Chale Island
Chale is remarkable for its arresting mangrove forests, secluded beach, and undeniably gorgeous azure waters. It is so breathtaking that we have dubbed it the Kenyan capital of magical sunsets.
Kenya safaris and beach vacations spent here are anything but average. Guests can count on being enthralled by this striking coast and the blissful escapism it begets.
Relax on the beach. Go on a life-changing sunset stroll along the beach. Swim, snorkel, dive, surf, and get that blood pumping with some water sports.
Sample some of the most delicious Swahili delicacies in existence. Dance the night away at the Sands at Chale Island's bar.
Or simply sit on your room's balcony and let that striking view do its magic!
Luxury Kenya Safari and Beach Holidays Destinations #4 - Malindi Beaches
For calming sparkling waters, coral reefs, and eye-catching white-sandy shorelines, Malindi beaches make a strong case for being Kenya's most refined.
Spend an all-inclusive Kenya beach holiday here and get to witness first-hand the beauty of Malindi's Swahili-inspired architecture, pristineness, perfect weather, and finger-licking seafood.
Also, explore the Sawa Sawa Dhow Excursions, a full-day dhow trip that exposes you to secluded beach spots, intimate seafood lunches, snorkelling, and, drum rolls please, sundowner.
Or the Ndoro Sculpture Garden for a great reconnection with nature and art.
Safari and Beach Holidays in Kenya Destination #5 - Wasini Island
Wasini is an island of blinding white beach sands and striking blue waters. A unique haven where tranquillity permeates and towering palm trees pierce clear blue skies.
Kenya safaris plus beach holidays to this exotic destination introduce you to her imperial ways.
Mornings spent gazing at sunrise, afternoons spent devouring her shore, and evenings spent watching the sunset.
Swim, snorkel, dive, surf, and enjoy the peace characteristic of this secluded island. Or visit the Kisite Mpunguti Marine National Park for a colourful display of the thousands of fish species native to its waters.
You can also stop by the Coral Garden for a mesmerising exploration of its fossilised coral structures.
All-Inclusive Kenya Beach Holidays Destination #6: Masai Mara
Let's go the numbers route for this one. Over 90 large mammal species, over 450 bird species, 280 reptile species, and over 1000 plant species live in Masai Mara.
If that doesn't strike you as sensational, we don't know what will.
For the longest time, the Mara has been the star of the show for Kenya safaris and beach holidays.
All-inclusive Kenya safaris and beach holidays reveal a striking wonderland of astonishing grasslands, Michelin-starred restaurants, luxurious accommodations, and diverse wildlife.
The park is also packed to the rafters with exciting activities; think game drives, hot-air balloon safaris, Masai village visits, guided nature walks, picnics, lion tracking, and hikes.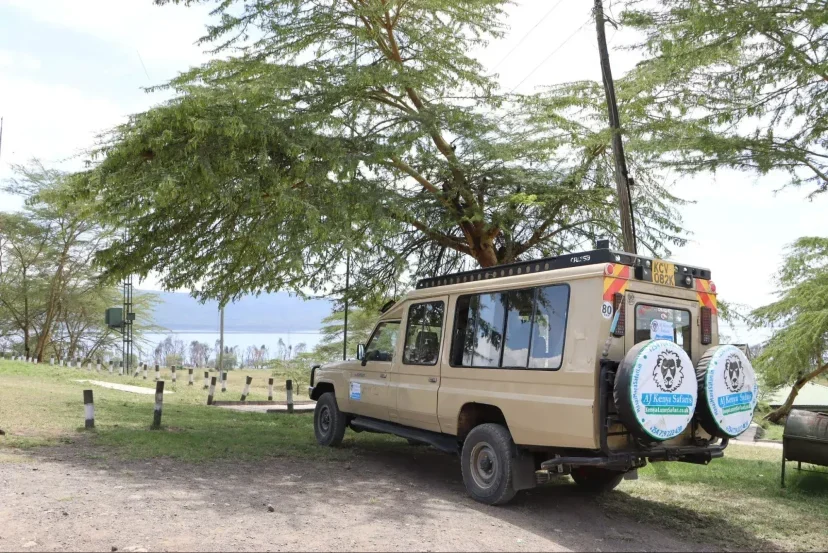 Safari and Beach Holidays in Kenya Destination # 7 - Amboseli National Park
Those on a Kenya safari and beach vacation will undoubtedly find resplendence and tranquillity on the lush grasslands and elephant-swamped landscape of the Amboseli.
The park is mesmerising, to put it plainly, and having the Kilimanjaro at its background sure does help the cause.
Enjoy a slower, more thoughtful way of life as you weave through the hundreds of cheetahs, dik-dik, giraffes, zebras, hyraxes, buffaloes, and rhinos familiar to these lands.
Go and take a guided walk around the park and spend hours glimpsing at wetlands, Sulphur springs, dried-up lake beds, savannahs, and woodlands.
Let us check you into one of her countless posh resorts and spend a day or two partaking in the finest things in life.
Go on sunset sunrise horse rides around the park. Visit a Masai Village… your options are inexhaustible.
Safari and Beach Holidays in Kenya Destination #8 - Tsavo National Parks
If you ever find yourself wandering around Voi, make sure to stop over the Tsavo National Parks, a sprawling, sensual duo known for its beauty and serenity.
Your first marvel should be the Tsavo East, a sensational tourist magnet best known for its dust-red elephants, 300km Yatta Plateau (world's most extended lava flow) and Galana River.
Drive around the Galana and uncover a host of other wildlife, including hippos, rhinos, waterbucks, lions, crocodiles, lesser kudu and gerenuk. Go bird watching, trekking, or camping.
Or find a scenic spot in the park and have some lunch as you devour the scenery magnificence all around you.
In the spirit of saving the best for last, head over to the Tsavo West next and get to uncover a sensational world of open grasslands, acacia woodlands, riverine forests, and scrublands.
Let the Mzima Springs blow your mind away with the slow-moving pace of its crystal-clear waters.
Relish at the sight of buffaloes, hippos, lions, elephants, cheetahs, leopards, zebras. Discover bird species you never even thought existed. Go hiking, on walks, or do cave exploration.
And end the day on a high note with an epic sundowner.
All-Inclusive Kenya Beach Holidays Destination #9 Lake Nakuru National Park
Some 166kms northwest of Nairobi lies the lovely Lake Nakuru National Park, a stunning nature preserve that thrives with wildlife birds and mesmerising sites.
Here, guests are met by an inexplicable surrealness and a landscape that is an incredible mix of picturesque ridges, bushy grasslands, and eye-catching escarpments.
Go on a walk around the lake, and catch a glimpse of the thousands of flamingos for which the park is most known.
You will love them- their mannerism, swiftness, and the way they form a pink carpet on the water surface.
There are also game drives to be enjoyed, picnics, hikes, and bird watching excursions.
Kenya Beach and Safari Holiday Packages Destination #10 - Ol Pejeta Conservancy
The Ol Pejeta is a world of serenity and unmatched beauty- from its astonishingly beautiful landscape to its wildlife and top-notch accommodation facilities.
Across its 36,400 hectares of lush grasslands comes countless opportunities to engage in some of the most rewarding wildlife viewings you might ever come across.
There, you'll find two of the world's only remaining northern white rhinos, giraffes, elephants, cheetahs, leopards, and a colourful host of countless bird species.
There is charming scenery to be enjoyed and an exciting activity catalogue to keep you on your toes.
You can go for game drives, horseback riding, walks, cycling, lion tracking, bird watching or intimate picnic lunches and dinners.
Safari and Beach Holidays in Kenya Destination #11 - Samburu National Park
Those accustomed to the hustle and bustle of the city will appreciate Samburu's quietness and the dramatic blend of all the natural wonders around it.
You will enjoy it for its unspoiled palm groves and riverine forests and the magical ways in which its resorts blend the two to create a magical abode.
On a Kenya Safari and beach holiday to Amboseli, you will love the wildlife, the Samburu Five especially- from the Grevy zebra, Beisa oryx, Somali ostrich, gerenuk to the reticulated giraffe.
You will enjoy stopping at the Ewaso Nyiro for hours and watching as wildlife trickles in one by one for a sip of its murky waters.
You will love the ambience, the serenity of it, and how the time seems to move slower here.