Kenya Safari and Beach holidays - Packages, Top Destination and More.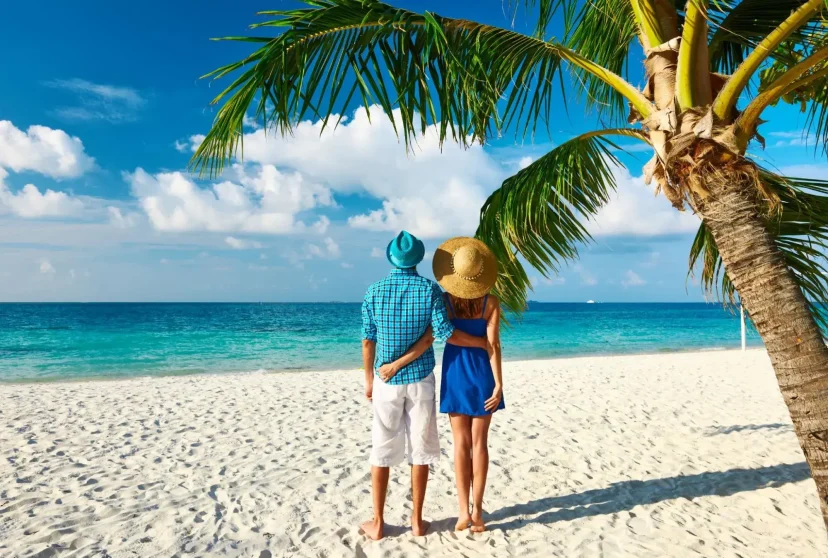 The moment you land for your all-inclusive Kenya Safari and beach holidays, you will feel like you are in a new world. A remote and relaxing paradise typified by the big 5, roaming wildlife, meandering rivers, and breathtaking beaches.
Not to mention lots of scenic views, historical, and cultural gems. But which are the best Kenya Safari and Beach holiday destinations? Which is the best Mombasa beach resort hotel to book?At KenyaLuxurySafari.co.uk, we've prepared this guide to give you the top 11 destinations for all-inclusive Kenya safari and beach vacations.
We will also share our most booked Kenya beach and safari holiday packages.  And just to note, each trip in our list comes complete with the price per person and suggested accommodation options. The packages are on an all-inclusive basis, which means you won't spend extra funds unless you choose to give tips or buy souvenirs.
Kenya Safari and Beach Holidays - Images by Our Guests
Contact Us to Book Your Kenya Safari and Beach Vacation
Our Most Booked Kenya Beach Holidays and Safari Tours
12 Best Destinations for a Kenya Safari Plus Beach Holidays
Nothing beats the calmness of days in the wild and spending nights at a world-class Kenya safari camp or lodge. However, with the perfect weathered Diani, wildlife-thronged Masai Mara, the pristine Samburu, and many other leading Kenya safari destinations on this list – picking just one fantastic Kenya holiday destination is next to impossible. So, we went for a list of the 12 best destinations for Kenya beach and safari holiday in 2023/2024.
Without further ado, let us share our list of the 12 best Kenya safari plus beach holiday destinations that'll inspire some wanderlust.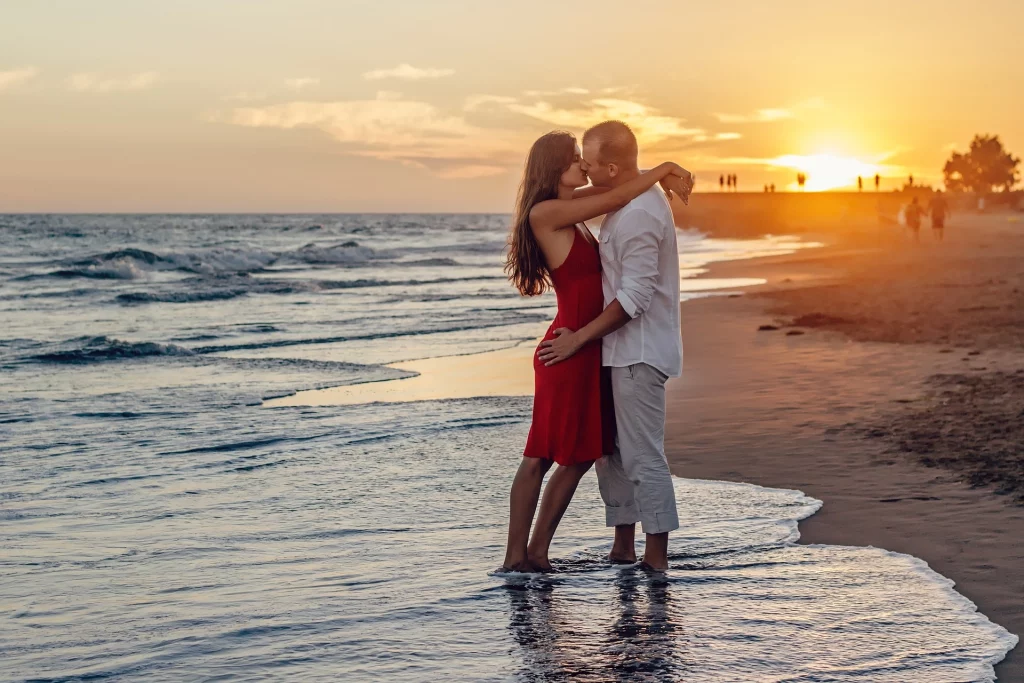 Kenya Beach Holidays 2023 Destination #1 - Diani Beach
Nestled 30km south of Mombasa, Diani is a stunning oasis of turquoise Indian Ocean waters, velvety white sands, posh resorts, delicious Swahili delicacies, and a tranquil ambience. 
The list of things to do on a Kenya holiday beach and safari vacation to Diani is limitless. Some of the most popular activities include snorkeling, scuba diving, deep-sea fishing, a day trip to Wasini Island, and sunset dinner cruises.
You can also go on a day tour to explore Mombasa old town, visit the historic Fort Jesus, or lounge at any of the colorful cocktail bars lining the Indian ocean's shore. When night kicks in, go on a dinner date and enjoy the finest Swahili delicacies at the Thyme, Nyumbani, or Dari restaurants. Alternatively, explore vibrant clubs and nightlife in Mombasa and Diani. 
Hint: We recommend combining a 4 days Kenya safari to Masai Mara with a four-night safari at Diani. The package allows you to see the big safari 5 animals, and enjoy a relaxing beach vacation in Diani.
The Best Kenya Beach Resorts in Diani
Some of the best beach resorts in Diani include the Voyager Beach Resort and Sarova Whitesands Beach Resort & Spa. These Mombasa beach hotels feature luxurious accommodations, a wide variety of activities, excellent service, and beautiful views.
Some of the activities available while on a Kenya beach safari at Voyager Beach Resort include swimming, snorkeling, diving, windsurfing, sailing, fishing, and more. Additionally, the Voyager beach resort's nautical-themed room provides exciting and immersive décor as you enjoy your Kenya safari and beach holiday.
Another top-notch lodge while on a Kenya beach safari in Diani is The Sands at Nomad. This resort features comfortable accommodations, a superb restaurant, a swimming pool, and even a spa. It is the perfect place to get some welcome rest, enjoy a candle lit dinner, warm nights and escape the hustle and bustle of city life.
If you are looking for a luxurious and relaxing stay by the ocean, then these resorts are definitely worth considering. Many of them offer stunning ocean views, as well as all the amenities and services.
Visitors interested in a more affordable option, can consider the Palm Tree Resort as it offers clean, comfortable, basic accommodation. It features a pool, bar, and restaurant/ dining room. Plus, it is located close to the beach, so you can enjoy beautiful ocean views from your room.
Kenya Safari and Mombasa Holiday Destination #2- Watamu Beac
Yearning to infuse even more marine adventure into your Kenya beach safari? Then head north to Watamu! While Diani takes the cake for being Kenya's most famous beach, Watamu carries the day for its turtle-watching safaris. If that does not win you over, there are also dolphin watching tours, not to mention velvety white sands and vivid blue waters of the Indian Ocean that makeup Watamu's lovely beach. 
Here, those on Kenya safari and beach holidays are treated to an effortless showcase of coral reefs in the Indian Ocean, palm vegetation, underwater sandbars, opulent resorts, and magnificent restaurants. You will also love the beach's secluded location, and the plethora of activities you can do around it. These include, but are not limited to, swimming, family and romantic picnics, early morning paddle boarding, beach walks, romantic lunches and dinners, surfing, diving, among other water sports. 
Other excellent attractions around Watamu Beach include
Gede Ruins is a 12th century Swahili village famous for tamarinds, exceptional indigenous forests, baobabs, monkeys, shrews, and distinct architecture. 
The Arabuko Sokoke, a protected forest reserve teeming with local animals, (including African elephants). Some of its animal, bird, and plant species are endemic to the area. The numbers of unique wildlife, birds, and unique vegetation in the forest are among the largest in East Africa. 
And the Mida Creek; a 32 km2 estuary best known for its vibrant array of fish, mangroves, birds, crabs, and palms.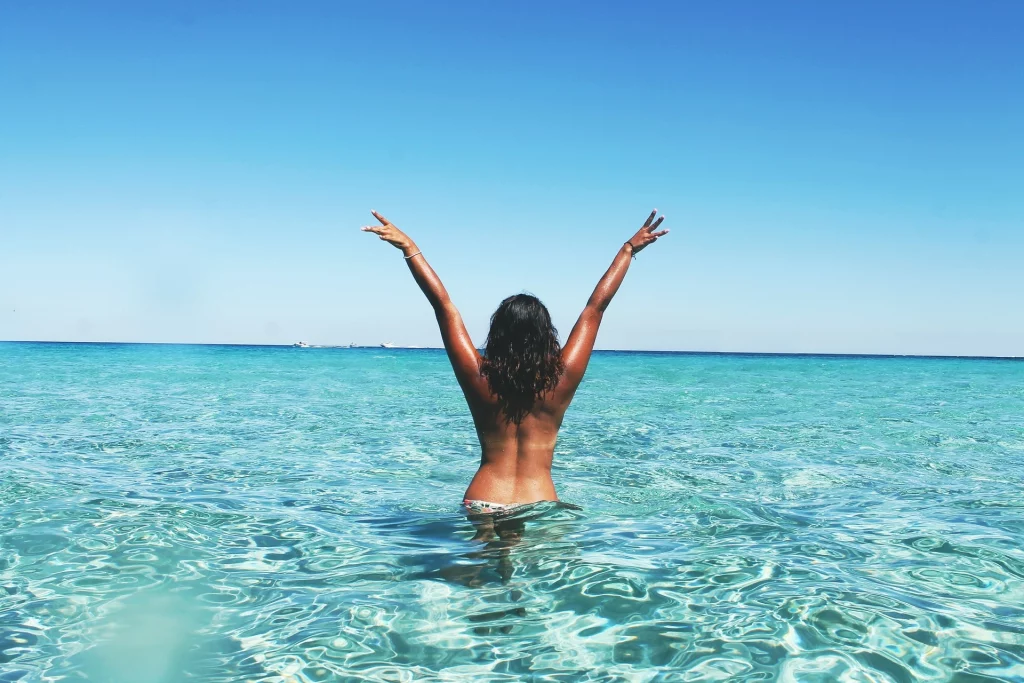 Kenya Safari and Beach Vacation Destination #3: Chale Island
Chale is remarkable for its arresting mangrove forests, secluded beach, and undeniably gorgeous azure waters. It is so breathtaking that we have dubbed it the Kenyan capital of magical sunsets. 
Kenya safaris and beach vacations spent here are anything but average. Guests can count on being enthralled by this striking coast and the blissful escapism it begets. 
Relax on the beach. Go on a life-changing sunset stroll along the beach. Swim, snorkel, dive, surf, and get that blood pumping with some water sports. Sample some of the most delicious Swahili delicacies in existence. Dance the night away at the Sands at Chale Island's bar. Or simply sit on your room's balcony and let that striking view do its magic!
Luxury Kenya Safari and Beach Holidays Destinations #4 - Malindi Beaches
For calming sparkling waters, coral reefs, and eye-catching white-sandy shorelines, Malindi beaches make a strong case for being Kenya's most refined. Spend an all-inclusive Kenya beach holiday here and get to witness first-hand the beauty of Malindi's Swahili-inspired architecture, perfect weather, and finger-licking seafood. 
Leave the comfort of your safari vehicle to explore the Sawa Sawa Dhow Excursions, and visit the Falconry of Kenya whose array of birds, and snakes will leave you awestruck.
Meanwhile, a full-day dhow trip exposes you to secluded beach spots, intimate seafood lunches, snorkeling, and -drum rolls please- a sundowner as you mull over all the wonders you've witnessed so far. Alternatively, explore the Ndoro Sculpture Garden and reconnect with nature and art.
Safari and Beach Holidays in Kenya Destination #5 - Wasini Island
Wasini is an island of blinding white beach sands and striking blue waters. She is a unique haven where tranquility permeates and towering palm trees seem to pierce clear blue skies. A Kenya beach safari to this exotic destination introduces you to her imperial ways.
Your mornings may be spent gazing at sunrise, afternoons spent devouring her shore, and evenings spent watching the sunset.
Swim, snorkel, dive, surf, laze around and enjoy hot and cold drinks as you take in the peace characteristic of this secluded island. Or visit the Kisite Mpunguti Marine National Park for a colorful display of thousands of fish species native to its waters. You can also stop by the Coral Garden for a mesmerizing exploration of its fossilized coral structures.
In the evenings, revel in the star washed African skies while on a moonlit walk along the beach.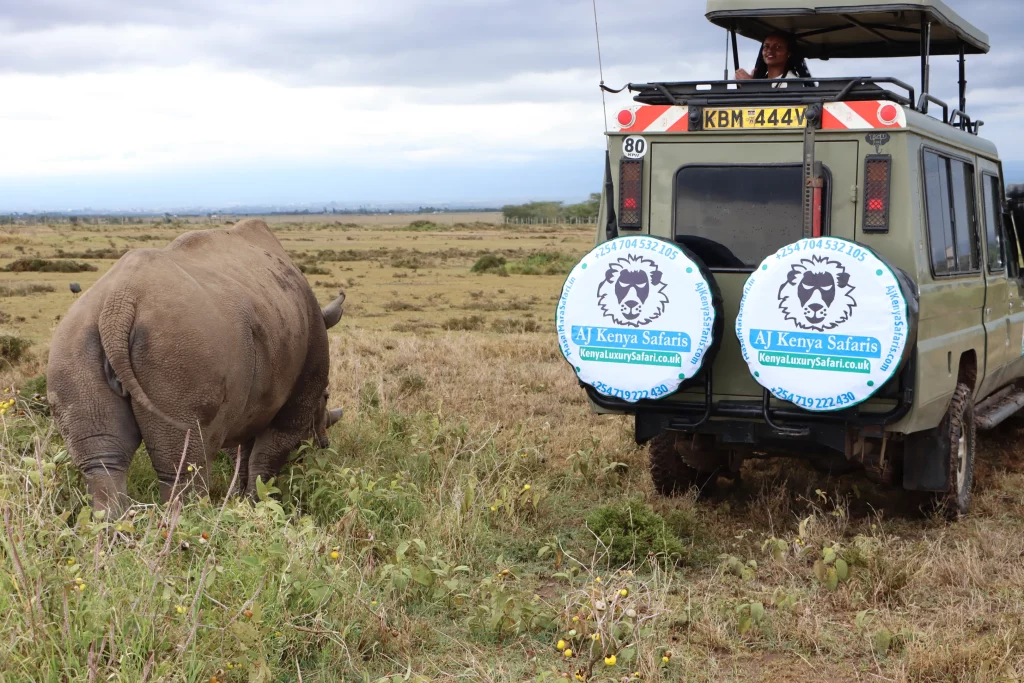 All-Inclusive Kenya Beach Holidays Destination #6: Masai Mara
Let's go over the numbers for this one. Over 90 large mammal species, over 450 bird species, 280 reptile species, and over 1000 plant species live in Masai Mara! One of the most exciting game reserves, Masai Mara features savannah lush grasslands and wide open spaces.
If that doesn't strike you as sensational, we don't know what will. 
For the longest time, the Masai Mara has been the star of the show for Kenya safaris and beach holidays. 
All-inclusive Kenya safaris and beach holidays in the Mara reveal a striking wonderland of astonishing grasslands, Michelin-starred restaurants, luxurious accommodations, and diverse wildlife.  
The park is also packed to the rafters with exciting activities. Apart from the game drives, think hot-air balloon safaris while on a luxury Kenya safari, Masai village visits, and guided nature walks. Enjoy a packed lunch or picnic lunch, venture on lion-tracking tours and adventurous hikes.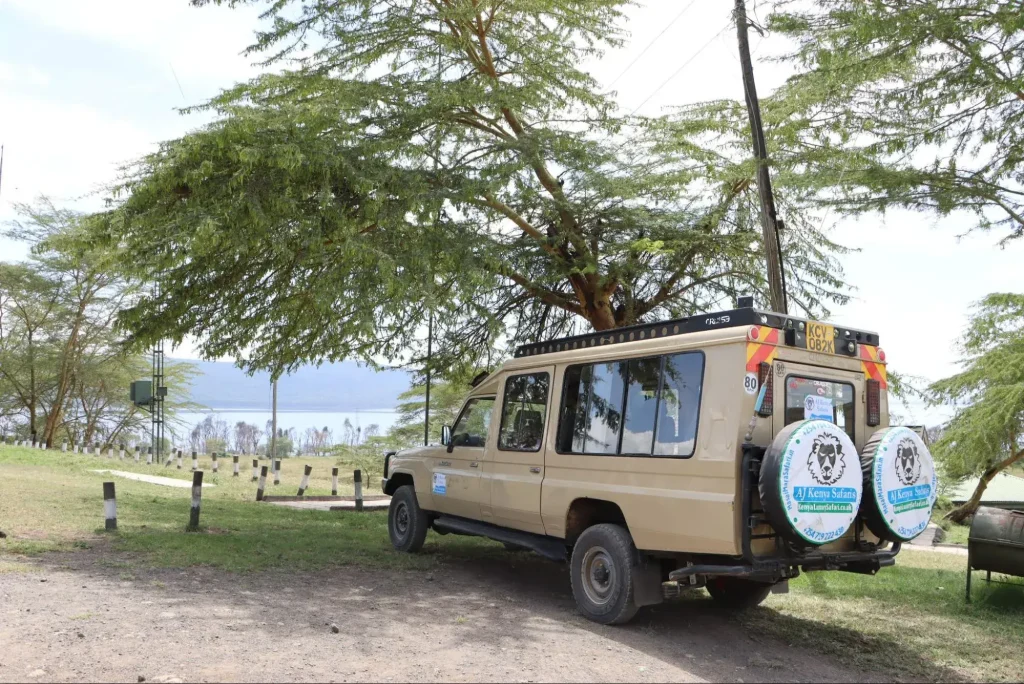 Safari and Beach Holidays in Kenya Destination # 7 - Amboseli National Park
Those on a Kenya safari and beach vacation will undoubtedly find resplendence and tranquility in the lush grasslands and elephant-swamped landscape of the Amboseli. In plain terms, the park is mesmerizing! and having the Kilimanjaro at its background sure does help the cause. 
Enjoy a slower, more thoughtful way of life on an early morning game drive as you weave through the hundreds of cheetahs, dik-dik, giraffes, zebras, hyraxes, buffaloes, and rhinos familiar to these lands. 
The snow capped Mount Kilimanjaro is one of the gems on a Kenya safari in Amboseli
Go and take a guided walk around the park and spend hours glimpsing at wetlands, Sulphur springs, dried-up lake beds, savannahs, and woodlands. 
Let us check you into one of her countless posh resorts, where you will be partaking in the finest things in life as soon as you set foot in the hotel's doorstep. 
Go on sunset/ sunrise horse rides around the park watching games en route to your destination as animals arrive in droves. Watch the wildlife quench its thirst at the lodge watering hole or visit the different watering spots across the park from the comfort of a safari vehicle. Your options are virtually endless. Please contact your tour manager for a detailed list of options.
Safari and Beach Holidays in Kenya Destination #8 - Tsavo National Parks
If you ever find yourself wandering around Voi, make sure to stop over the Tsavo National Parks, a sprawling, sensual duo known for their beauty and serenity. Your first marvel should be the Tsavo East national park, a sensational tourist magnet best known for its dust-red elephants, 300km Yatta Plateau (the world's most extended lava flow), and Galana River. 
Drive around the Galana and uncover a host of other wildlife, including hippos, rhinos, waterbucks, lions, crocodiles, lesser kudu, and gerenuk. Go bird watching, trekking, or camping. Take a break, and find a scenic spot in the park for a picnic lunch as you devour the magnificent scenery around you. 
Then, in the spirit of saving the best for last, head over to the Tsavo West national park on the second day and get to uncover an inspiring world of open grasslands, acacia woodlands, riverine forests, and scrublands. 
Let the Mzima Springs blow your mind with the slow pace of its crystal-clear refreshing waters. Relish the sight of buffaloes, hippos, lions, elephants, cheetahs, leopards, and zebras. Discover bird species you never even thought existed. Go hiking, on walks, or do cave exploration.
If you happen to be a geology buff, you will also be treated to breathtaking sights of one of the world's largest lava flows, known as the Shetani (devil) lava flows.  These are located on your way from Tsavo West National park as you head to Amboseli.
Although the Tsavo West national park is located in an otherwise dry landscape, you nonetheless have a great chance of spotting protected wildlife in the semi desert shrubland. After your adventurous time, end your day at Tsavo West on a high note with an epic sundowner.
As far as accommodations are concerned, the Kilaguni Serena safari lodge and the Ashnil Aruba Lodge are some of your best bets at a great value African experience. Kilaguni Serena safari lodge features a traditionally thatched restaurant for an authentic Kenyan experience.
Both lodges also offer traditional African cuisine alongside an international menu. Another viable five star lodge is found at a private Taita hills sanctuary, known as the Salt Lick Game Lodge.
All-Inclusive Kenya Beach Holidays Destination #9 Lake Nakuru National Park
Some 166 kms northwest of Nairobi lies the lovely Lake Nakuru National Park, a stunning nature preserve that thrives with wildlife birds and enthralling sights. Here, guests are met by an inexplicable surreal landscape that is an incredible mix of picturesque ridges, bushy grasslands, and eye-catching escarpments.   
Go on a walk around the lake, and catch a glimpse of the thousands of flamingos for which the park is most known. You will love them- their mannerism, swiftness, and the way they form a pink carpet on the water surface. 
There are also game drives to be enjoyed, where you will encounter most of the plains animals such as zebras, rhino, leopards, and lions. Other activities at the Lake Nakuru national park include picnics, hikes, and bird watching excursions.
Kenya Beach and Safari Holiday Packages Destination #10 - Ol Pejeta Conservancy
The Ol Pejeta is a world of serenity and unmatched beauty- from its astonishingly beautiful landscape to its wildlife and top-notch accommodation facilities. It provides a luxury Kenya safari like no other.
Across its 36,400 hectares of lush grasslands comes countless opportunities to engage in some of the most rewarding wildlife viewings you might ever come across. 
Go on afternoon game drives and meet two of the world's only remaining northern white rhinos. Also present are scores of giraffes, elephants, cheetahs, leopards, and a colorful host of countless bird species. 
Besides exciting wildlife spotting opportunities, the park offers you spectacular scenery to be enjoyed and an enormous activity catalog to keep you on your toes. You can go for game drives, horseback riding, walks, cycling, lion tracking, bird watching or intimate picnic lunches and dinners.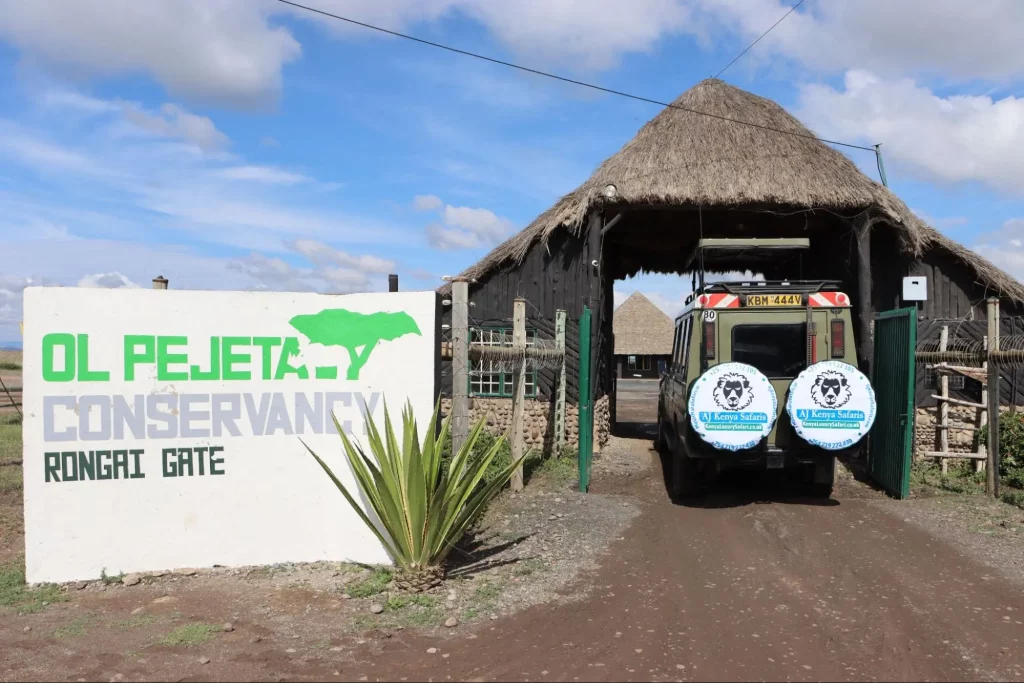 Safari and Beach Holidays in Kenya Destination #11 - Samburu National Park
Those accustomed to the hustle and bustle of the city will appreciate Samburu's quietness and the dramatic blend of all the natural wonders around it. It is one of the few luxury Kenya safari destinations, rivaled only by the Masai Mara. 
The Samburu national park features savannah grasslands as well as extensive plains dotted with unspoiled palm groves and riverine forests.
On an afternoon game drive in Samburu, you are sure to encounter the Samburu Special Five- from the Grevy zebra, Beisa oryx, Somali ostrich, gerenuk to the reticulated giraffe. 
You will enjoy stopping at the Ewaso Nyiro for hours and watching as wildlife trickles in one by one for a sip of its murky waters. 
You will love the ambience, the serenity of it, and how the time seems to move slower here. On your last day, sit at your lodge's dining room enjoying a leisurely bush breakfast with perhaps a last glimpse of the park's animals roaming furtively about. A bush breakfast is my favorite activity while on a Kenya safari to Samburu game reserve.