2023 Masai Mara Safari Packages From The UK - Packages, Prices, Review, And FAQ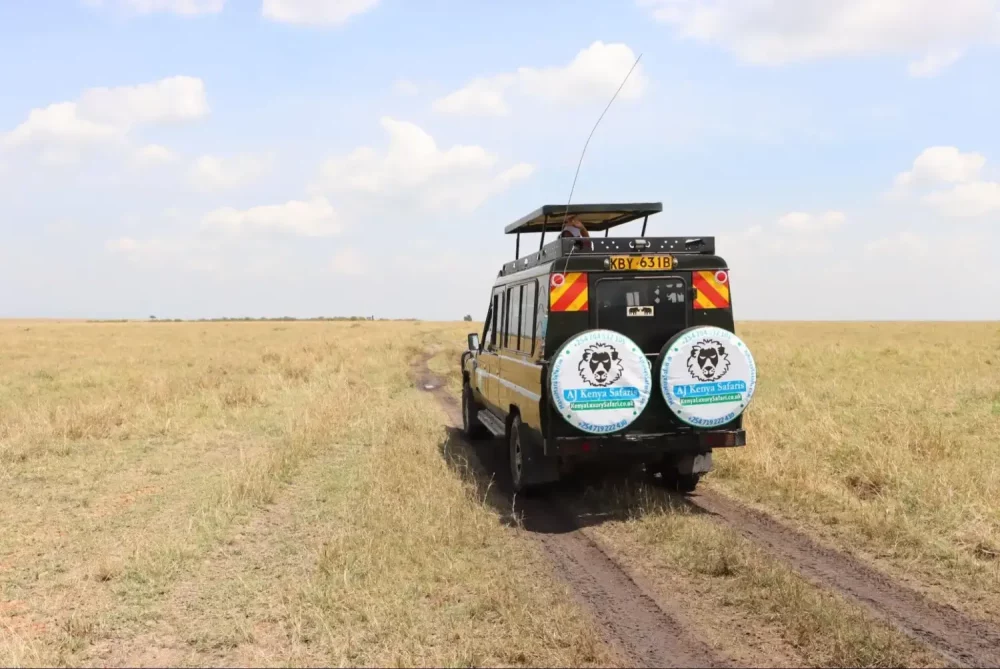 Our Masai Mara safari packages are tailor-made to give you insider access to the natural wonders of Masai Mara National Park. We tailor-make both mid-range and luxury Masai Mara holidays on either a full-board or all-inclusive basis. 
This means that airport pick-up, meals, accommodation, park fees, game drives, and visa applications are included in the package. All that is left is for you to book your Maasai Mara Kenya Safari, relax and enjoy your safari.
At Kenyaluxurysafari.co.uk, we stop at nothing to make sure you have the best Masai Mara national reserve tour ever. We are the local experts of Masai Mara safaris, and we promise to show you our country, better than anyone else.
Contact Us to Book Your Masai Mara National Reserve Safari
The time to plan your Masai Mara Safari is now! We invite you to contact us via WhatsApp or phone at +254-704-532-105. We are also available through email at  safarioffers@kenyaluxurysafari.co.uk or safarioffers@ajkenyasafaris.com.  If you prefer, you can leave us your details by filling our "Book a Safari Form" and we will get back within 12 hours.
Our Most Booked Masai Mara Safari Packages from UK
Why Masai Mara Game Reserve Safari? Some Masai Mara Highlights to Whet your Appetite
The Mara, established in 1961, covers 1,510 km². It is home to all the members of the Big Five and over 470 species of birds all in their natural habitat.
Masai Mara is one of the most popular tourist destinations in Kenya, and for good reason. Besides being home to incredible wildlife, there are also many world-class lodges in the area. These include Kichwa Tembo Tented Camp, Rekero Camp, Bateleur Camp, and Mara Plains Camp. These lodges offer luxurious accommodations, excellent service, and stunning views of the Masai Mara. Visitors may also opt to stay at a private conservancy.
The Masai Mara National Reserve is home to a variety of group ranches, many of which offer tourists the chance to stay and experience life on the ranch. Maasai pastoral ranches offer a unique perspective into the Maasai culture. They provide visitors with an opportunity to observe traditional pastoral activities, such as cattle herding and goat-keeping. Guests can also enjoy horseback riding, nature walks, and game viewing during a trip to Mara.
Masai Mara National Reserve is located in Narok and is under the administration of the Narok County Council. However, visitors desirous of witnessing more massive elephant herds could also visit the adjacent Amboseli National Park. Amboseli is located in Kajiado County, Kenya.
The Mara River, which is key to the ecosystem of the reserve, is 395 km long. It is rich in crocodiles and is the epicenter for the dramatic river crossings during the great wildebeest migration. 
During the annual wildebeest migration, over two million wildebeest and other herbivores – including elands, Topi, zebras, and Thomson's Gazelles – migrate from Serengeti plains in Tanzania to the Mara. The massive movement is popularly known as The Great Wildebeest Migration. 
The great wildebeest migration is a natural phenomenon featuring the largest mass exodus of animals from Serengeti to Maasai Mara. The climax of the Masai Mara migration is the dramatic Mara river crossings. Maasai Mara migration is often labeled the Greatest Migration on earth. In 2007, it was voted one of the eight wonders of the world.
The indigenous Maasai tribe and the abundant wildlife viewing opportunities have led to the reserve being named Africa's Leading Park six times between 2013-2018.
Award-winning BBC Television show, 'Big Cat Diary', which chronicles the lives of Africa's Big Cats was filmed here.
The Masai Mara is home to many big cats, including lions, leopards, and cheetahs.
The Maasai people for whom the park is named and the Maasai culture are part of the park's legacy. 
The Maasai tribe consists of cattle herders and warriors who have won begrudging respect even from wild beasts, such as the African lion. Maasai people live in simple mud-and-wattle huts and subsist largely on milk, blood, and meat from their cattle. They are one of the few African tribes that have successfully resisted the encroachments of western civilization by maintaining the traditional Maasai culture.
Thanks to extensive conservation efforts, the wildlife, and the Maasai tribe have achieved a peaceful coexistence. The peace also extends to the neighboring private conservancies with the population of animals in the greater Mara ecosystem enjoying a steady increase since 2000.
As far as safari destinations go, celebrities such as Sir Richard Branson and Bollywood sensations Ranbir Kapoor and Alia Bhatt have been to and love the Masai Mara Reserve.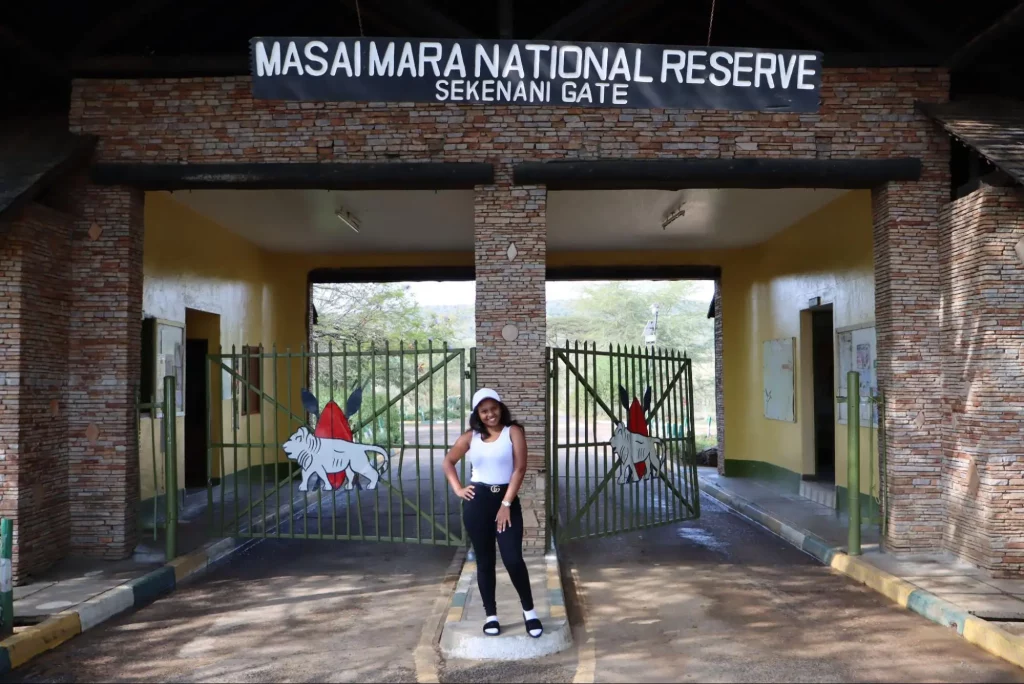 Things To Do in Masai Mara Reserve During the 2023 Seasons
There is an extensive list of things to do during a Maasai Mara national reserve safari in 2023. These include:
1. Day Game Drives in Masai Mara Reserve
With endless plains to explore and staggering wildlife to swoon over, game drives are the most popular way to explore the Mara.
What are game drives? You may ask. 
A game drive is an adventurous expedition into national parks or reserves using a safari land cruiser or a safari van. The drives are typically two to three hours long and usually take place in the mornings, evenings, and, in some parts of the park, at night.
Morning game drives typically start at 6:00 A.M to 9:00 AM. Evening game drives in Maasai Mara begin from 3:00 P.M to 6:00 P.M. Why at that specific time?
The temperatures are milder, letting the wildlife roam freely and take advantage of the mild weather to either graze or hunt. Those that have perused our Masai Mara Safari Packages will notice that we tend to favor full-day game drives.
Our drives start at 6:00 A.M to 6:00 P.M with lunch breaks and snack breaks in between. Not to worry, if this seems a little tasking for you, our Masai Mara travel packages are custom-made and flexible to accommodate our customer's varying needs.
Masai Mara Game Drive Cost
Depending on the camp, a Masai Mara safari Game Drive costs an average of GBP 550 per person sharing.
2. Hot Air Balloon Safari
A hot-air balloon safari introduces you to nature beyond belief, mesmeric explosions of colors, and the utmost luxury. Mara national reserve hot-air balloon safari lasts for an hour.
They have you cruise the African savannah at arms-throws away from grazing wildlife, meandering rivers and sceneries like no other. On board the balloon, you will see where the riverine forest of Maasai Mara meets Mara's sweeping plains.
The balloon's flying height can be adjusted to bring you closer to Maasai Mara's big cats and other animals. The balloon can also fly you higher for excellent views of the landscape. No? Well, there's something to anticipate.
On average, 12 miles of the Masai Mara Game Reserve are covered. Most Masai Mara hot air balloon safaris end with a delicious breakfast cooked slowly over the balloon's burners.
Such extravagance must cost an arm and leg; they ask? No. A Masai Mara hot-air balloon safari costs an average of GBP 350 per person. We are not saying this is cheap. We are saying it's one of Masai Mara highlights and worth every dime.
Maasai Mara camping safaris are how you know magic isn't an illusion after all. The activity not only brings you closer to the wild but also allows you an intimate, unrestricted experience of it. 
Top-notch tented camps and campsites are available for our Masai Mara camping safaris, as well as the company of our best guides. Bring your best family tents, folding mattresses, utensils, and utilities with you, and we will take care of the rest. 
However, camping is restricted to a few designated areas within the park and a security team of two rangers is allocated for each campsite. As an extra precautionary measure, you are advised to stay within the designated campsites. 
Wake up to the sounds of the wild across the sweeping plains, sleep under the light of a thousand stars, and learn more than you thought possible about the plants and Masai Mara animals. Visitors staying at Kenya's 5-star safari lodges can also enjoy stunning views of the Mara River from the lodge balcony.
It is one thing to take in the wild from the back of a safari jeep or safari land cruiser and a whole other thing to go on nature walks or ride a horse through the vast savannah of the Mara. Nature walks provide exhilarating ways to explore the savannah. They arouse your senses, give you a chance to interact with the local communities, and make your wilderness experience more authentic.
Masai Mara safari bush walks are categorized into two; bush walks within the park's confines and walks outside the central park. The latter lasts anywhere from 45 minutes to an hour while the former can take two to three hours. A packed lunch is served for walks outside the park. 
During nature walks in the Mara, finer details of the Maasai Mara are shared. You also get to meet Masai warriors, Mara animals, and the migrating herds at close range. A favorite activity during nature walks is to try and identify wildlife by their footprints and dung.
Bush dinners are conducted at sunset or under the romantic light of Mara stars. Gourmet meals made from fresh produce are drowned by a glass or ten of the finest wine and accompanied by background songs from the Maasai morans. 
Watch the lanterns burn ferociously. Listen to the melodic whispers of the wild. Watch the slow yet lively burn of the dying bonfire. And soak in the breathtaking scenery laid bare in front of your eyes. The bush diner costs about GBP 40 per person and requires a minimum of 4 people.
Besides game viewing, the local Maasai people are another reason why visitors flock to the park. The Morans (Maasai Warriors) typically have the honor of welcoming guests to the national reserve. 
The vibrant young men from the Maasai tribe meet you at the car and pave your way to the brushwood enclosure with songs and dances. A Maasai village visit is a chance to sample and experience traditional Maasai culture. 
Speckling the quaint yet sturdy village is the ingratitude of children. Some tied to their mothers' backs with colourful shoals. Some sprawled out on the dirt indulging their curiosity. 
The young Morans showcase their prowess with the kindling of fire, a feat followed by screaming horns that signify the arrival of guests. Minutes later, the village overflows with other Maasais, who never run out of songs, dances, and tales. Masai village visits are an excellent showcase of a century-old culture still thriving in a society that likes to dub itself 'modernised.
The visit will have you marvel at the unique way of life of the Masai, their cow-dung, mud, and human urine huts (traditional Maasai manyatta), and their eye-catching beadwork. 
The Maasai people are known for their intricate beadwork, which is used to decorate clothing, jewelry, and other items. The beads can be made from a variety of materials, including glass, metal, wood, and plastic. Maasai beadwork is often colorful and geometric in design, and it often features symbols that represent important aspects of Maasai culture.
Beadwork has been an important part of Maasai culture for centuries, and it is often used to indicate the wearer's rank within the tribe or to commemorate important events. Today, beadwork is still worn by many Maasai people as a way to show their cultural identity. In addition to traditional designs, many Maasai people are now creating more modern designs with contemporary materials.
Overall, the Maasai culture is one of the best preserved in East Africa.The visit also provides excellent Masai Mara video and photo opportunities. One of the most popular activities and an unmissable Masai Mara video opportunity is witnessing the Maasai moran dance.
The dance is a ceremonial jig performed by the Maasai warriors to celebrate births, marriages, and other important occasions. The dancers are adorned in traditional clothes and jewellery, and they perform an elaborate dance that is both graceful and mesmerising.
If you're lucky enough to witness a Masai moran dance, it is an experience you will never forget. The dance is a highlight of any visit to a local village to experience the traditional Maasai culture.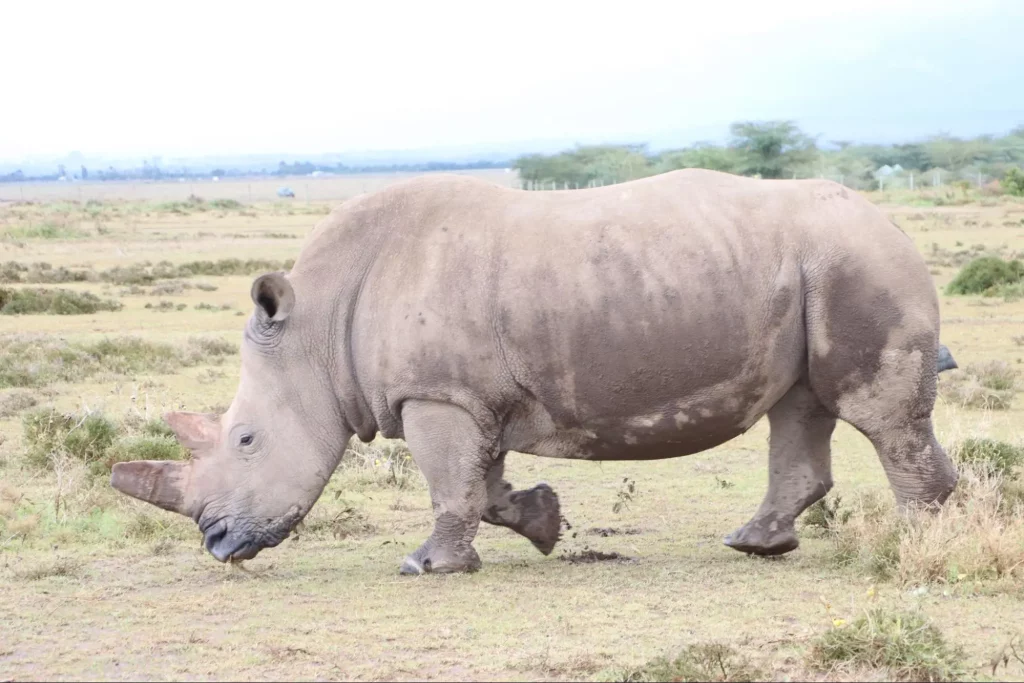 The Masai Mara Wildebeest Migration: Mara River Crossing
The Masai Mara wildebeest migration is often labelled the Greatest Migration on earth. It is a natural phenomenon that sees the migration of 1.5 million wildebeest, 300,000 zebras, and 200,000 antelopes from Serengeti National Park in Tanzania to Maasai Mara. The climax of the Masai Mara wildebeest migration is the dramatic river crossing from Serengeti across the Mara River.
The Masai Mara Migration safari peaks from July to October; the herds move to the Maasai Mara from the Serengeti national park through the Mara River.
It is a phenomenal event that makes the reserve one of Africa's top safari destinations and unifies the Mara Serengeti ecosystem.
It is also arguably, the event that led to the park's conferment of its national reserve status. Once the migration is complete, the grass-nibbling creatures turn the then-lush plains upside down and do not leave till the grass is depleted. The dangerous journey back to Serengeti national park begins again in October.
The Mara North Conservancy
The Mara North Conservancy is a private wildlife conservancy established in 1999. It was formed as a partnership between the local Maasai community and conservation organizations.
The primary objectives of Masai Mara North Conservancy are to protect and manage the natural resources within the area, and to provide a sustainable livelihood for the local Maasai community.
The conservancy is home to an abundance of wildlife, including lions, elephants, leopards, cheetahs, and buffalo. The elephants that roam the reserve's endless plains are only rivaled in number by those in Amboseli National Park.
Visitors to Masai Mara North Conservancy can enjoy safaris and game drives in 4×4 vehicles, as well as bush walks with experienced guides. There is also an array of excellent accommodation options available, from luxury tented camps to traditional Maasai Mara homes.
2023 Masai Mara Safari Packages from the UK: FAQ
Here are some common questions from people looking to travel to Masai Mara from the United Kingdom.
1. How Much Does a Masai Mara Safari Cost?
The cost of a Kenya safari in Maasai Mara is dependent on your choice of accommodation, transport, and the level of luxury you desire. That said, there are Maasai Mara Safari Packages for everyone, from budget to luxury travellers. Below are some of the safari packages we offer and their prices.
Type of Kenya Masai Mara Safari
Masai Mara Safari Cost
Suggested Accommodation
3 days Masai Mara Budget safari for a couple
GBP 550 per person using a safari land-cruiser

Jambo Mara Safari Lodge
Sekenani Mara Camp
Talek Mara Camp
Kichakani Camp
Enchoro Mara Camp
Aa Lodge Masai Mara
Mara Eden Safari Camp

3 Days Mid Luxury Masai Mara package for a couple
GBP 800 per person using a safari land-cruiser

Basecamp Masai Mara
Ashnil Camp Mara
Lerai Safari Camp
Mara Olerapa Tented Camp
Mara Simba Lodge
Mara Sopa Lodge

3 Days Luxury Masai Mara Tour Packages
GBP 1405 per person based on two people travelling together

Entim Mara
Sand River Mara Camp
Mara Serena Camp
Losokwani Mara Camp
Mara Siria Tented Camp

3 Days Masai Mara Flying Safari
GBP 2,150 (Two-way ticket)
Game drives in an open safari land-cruiser

Entim Mara
Sand River Mara Camp
Mara Serena Camp
Losokwani Mara Camp
Mara Siria Tented Camp
*These are based on the low season and are just estimates.
2. Which is the Best Month to Visit Masai Mara National Reserve?
The dry season spanning from July 1st to October 30th is considered the best month for a safari in Masai Mara national reserve. That is mainly because the dry weather brings abundant wildlife and better wildlife viewing opportunities in the vast wilderness.
Now, there are a few downsides to scheduling your Masai Mara holiday packages in this season. First, the park experiences a spike in tourists, which means it will be a little crowded and the accommodation a little pricier.
The rainy season of November 1st to December 15th is another excellent time to schedule Masai Mara Safari Packages.
You are promised excellent wildlife viewing opportunities, the downside being the difficult-to-navigate roads in the Kenya national parks and the possibility of rain interfering with planned activities.
Other advantages of this season include:
A less busy park
Lush sceneries both on the pristine riverine forests and savannah.
It's a great time to see newborn Maasai Mara animals
And it's an excellent time for bird watching in Kenya's Mara riverine forest.
Those looking to save a few coins can visit during the low season- April 1st to 30th June. Rain, again, is the inhibitor here. The risk of having your activities interfered with is a matter of when not if.
The Festive season, December 15th to January 18th, is also a great time to visit the park. The park gates witness a great influx of visitors at this time but be prepared to splash a few more dollars than is the norm. However, game viewing is at its peak during the festive season.
3. Which is Better, Serengeti National Park or Maasai Mara National Reserve?
There is no black or white answer to this; rather, the solution lies in closely examining the similarities and differences in game-viewing opportunities between the two parks. In retrospect, both parks have equal wildlife varieties.
In both, the Big Nine, Big Cats, elephants, rhinos, buffaloes, giraffes, hippos, and zebras, are a surety. However, the number of lions in the Serengeti is slightly higher than that in the Masai Mara.
Additionally, each wildlife sanctuary is part of the larger Serengeti ecosystem, stretching from South-West Kenya to the North of Tanzania. Breathtaking landscapes, lush, sometimes sunburned vegetation, favorable climates, and still-brown rivers are some of the hallmarks of this ecosystem.
Overall, size and wildlife density are perhaps some of the most noticeable differences between the two.
The Mara national reserve spans over 580 square miles, while the Serengeti stretches over 30,000 square miles. Even though this means more animals can be found in the Serengeti, it also means that the animal density is better at Masai Mara due to its small size.
The Maasai Mara reserve's abundant wildlife is especially noticeable in the Mara triangle. In addition to that, Masai Mara Safari Packages are way cheaper than Serengeti safari packages. A safari that costs GBP 110 in the Serengeti averages at GBP 60 in Kenya.
That is partly due to the high accommodation fees in the Serengeti and the concession fee charged by the Tanzanian government. Maasai Mara national reserve vs Serengeti? The choice is yours as you pursue the best  Africa Safari.
4. How Many Lions are in the Maasai Mara National Reserve?
More often than not, lions are what comes to mind when the word safari is mentioned. Now, the Mara wouldn't be the haven it is without housing the King of the jungle. There are an estimated 800 to 900 lions spread across the Mara and its neighboring conservancies. You will catch these friendly cats in pride of 15-20 lions somewhere in the grasslands, savannahs, or dense scrubs.
5. Is Maasai Mara National Reserve Safe?
In our opinion- safe as a tortoise. The government, through the Narok county council, has invested heavily in the safety of tourists. Meanwhile, the Mara triangle is managed by the Trans Mara county council, also under the Kenya government.
Guests who wish to have an added layer of security may consider staying at a private conservancy. A private conservancy is an area set aside for conservation and tourism within the Mara ecosystem.
Popular conservancies you can visit on your Masai Mara safari in Kenya include Enonkishu Conservancy, Lemek Conservancy, and Mara Naboisho Conservancy. You might also consider Mara North Conservancy, Mara Siana Conservancy, Motorogi conservancy, Nashulai Maasai Conservancy, and Ol kinyei conservancy. Private conservancies offer better security for visitors than the Masai Mara national reserve does.
For example, the Sarara private conservancy has a high fence that keeps wildlife out, and it employs armed rangers to patrol the area. You are therefore perfectly safe whether you are going on nature walks, a hot air balloon safari, or game drives. The Conservancy also has its own airport, which makes it easy to get to.
The Masai Mara National Reserve is still a popular destination for Kenya safaris, but it is important to do your research before booking one. Make sure you choose a reputable company that offers good security. The ball is, therefore, left entirely in your court.
When visiting Kenya, observe the usual safety precautions. Avoid traveling late at night, do not leave your luggage unattended, avoid dark alleys, and take all recommended vaccines. 
Also, follow your guide's instructions during game drives, stay in your car, and always have your guide with you for any walks, hikes, or drives. By and large, Kenya is a safe country to tour.
6. What Animals are Known as the Big 5 in Maasai Mara?
The Big Five is a term used for wildlife that hunters found most difficult and dangerous to hunt. These animals are found in various parks in Kenya, including the Maasai Mara game reserve, and include the elephant, lion, rhino, African buffalo, and leopard.
The Masai Mara National Reserve is a triangular-shaped reserve in Kenya, that lies at the convergence of the Great Rift Valley and the Serengeti ecozones. More specifically, the Mara Triangle is a region in the Masai Mara national reserve that is known for its high population the Big Five.
The triangle gets its name from the three rivers that meet there: the Talek, the Olare Motorogi, and the Mara River. The Mara Triangle is a popular destination for safaris, as it offers some of the best opportunities to see lions in action.
The area is well-managed and safe for tourists and offers excellent wildlife viewing opportunities. If you're looking for an exciting safari adventure in Africa, be sure to add the Mara Triangle to your list!
7. Why is the Maasai Mara National Reserve a Great Place to Go on Safari?
The Masai Mara national reserve and its neighbouring private conservancies stand out as an exceptional safari destination for several reasons. First is its all-year-round game viewing opportunities, which expose you to over 56 wildlife species and over 450 bird species. 
The soul-stirring Masai Mara Migration is the second reason why safaris in the park are captivating. The thrilling event features unending masses of zebras, wildebeests, and gazelles, who wrestle their way past the enormous crocodiles of River Mara in search of greener pastures (literally).
The third is the top-notch accommodation facilities for which the park is known. Fourth, the strings of exciting activities within the park. Fifth is its tranquil ambiance, and last but not least, its magnificent scenery.
It is the perfect setup for game-viewing expeditions. These include game drives in the Mara triangle, Hot-air balloon safaris, hikes, and walks. Also on the bucket list are visits to a Masai village, and bush lunches and dinners.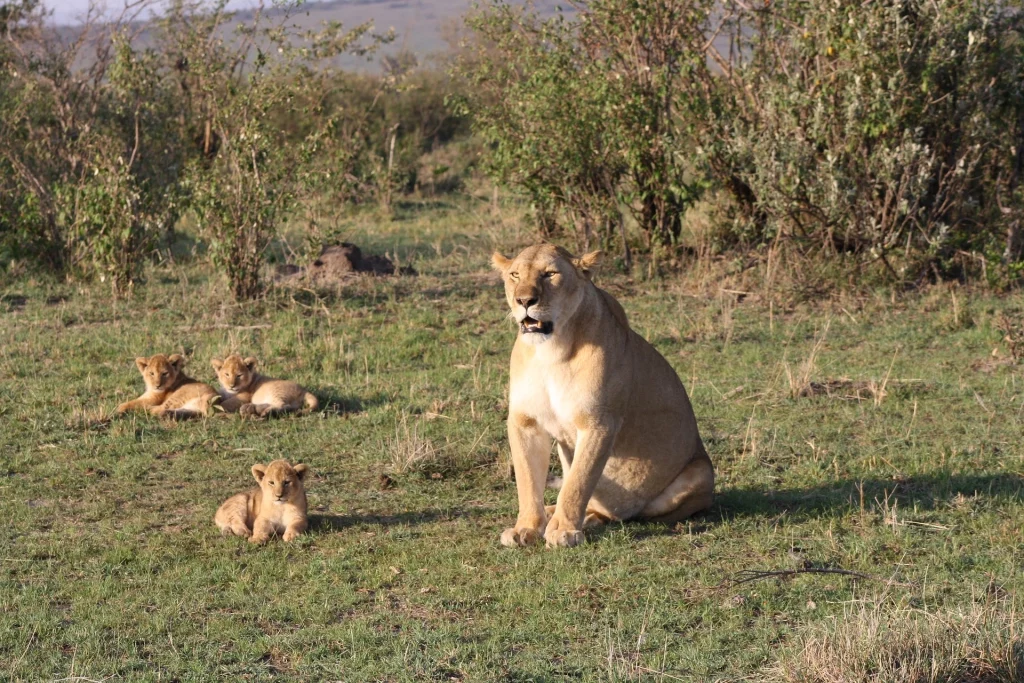 8. What Month is the Great Migration in Tanzania?
The Serengeti Migration is at its peak from late June to August and from January to March. In June, the large herds of animals are visible from the western side of the Serengeti, while northern Serengeti is in August.
November and December's short rainy months also allow you to catch glimpses of the wildlife returning from Kenya. Meanwhile, the calving season, which falls between January to March, allows you to watch as new wildebeests, zebras, and antelopes spring to life.
9. How Much is a Hot Air Balloon Ride in Masai Mara?
A Mara Hot-air balloon costs GBP 350 per person sharing for all its luxury and magnificence. The ride is an hour long and effortlessly marries a sunset, a spectacular panorama, and a tranquil ambiance. 
The balloon's flying height is manoeuvred to ensure you either catch a close glimpse of the wildlife or a bird's eye view of the sublime landscape. The cherry on top is the delicious breakfast with which the safari climaxes. The breakfast is served at the heart of the wild and is accompanied by a glass of the finest wine
10. How Much Does it Cost to Fly from Nairobi to Masai Mara?
Here are the average costs of plane tickets to/from Nairobi to/from Masai Mara at different times.
| From | To | Depart | Arrive | Fares | Low Season | High Season | Tax |
| --- | --- | --- | --- | --- | --- | --- | --- |
| Wilson | Masai Mara | 0800 | 0840 | One-way | £180 | £200 | £20 |
| Masai Mara | Wilson | 1445 | 1620 | One-way | £180 | £200 | £20 |
| Wilson | Masai Mara | 0800 | 0840 | Return | £295 | £315 | £24 |
| Masai Mara | Wilson | 1445 | 1620 | Return | £295 | £315 | £24 |
| Wilson | Masai Mara | 1030 | 1110 | Return | £295 | £315 | £24 |
| Wilson | Masai Mara | 1400 | 1440 | One-way | £180 | £200 | £20 |
| Masai Mara | Wilson | 0845 | 1015 | One-way | £180 | £200 | £20 |
| Masai Mara | Wilson | 1115 | 1300 | Return | £295 | £315 | £24 |
11. How Long Does it Take for Wildebeest to Migrate?
If there's anything we've learned in the 20 years we have been in business, it's that nature sets the pace when it comes to the Great Migration. But being in business as long as we have, we have learned a thing or two about predicting the Wildebeest Migration period.
A Masai Mara safari to see the calving season is best planned between February to March. At this time, new life is springing in the southern side of the Serengeti. 
Not long after, the long rainy season of April to May signifies the beginning of the breeding season. The first sightings of the Grumeti River Crossings along central Serengeti are made in early May and last till June. 
The Masai Mara migration begins in late June to August when the wildebeests, zebras, and gazelles are speckled all over the Masai Mara. The wildebeest are back on the move to the Southern Serengeti in November.
12. Where is the Best Place to see the Wildebeest Migration?
Anywhere within viewing distance is an excellent place to witness the Masai Mara migration. However, Mara River and the Ndutu Plains of Serengeti come highly recommended. 
A couple of resorts, private conservancies, and hotels provide pretty decent views. These include Keekorok Lodge, Basecamp Masai Mara, and Angama Mara.
13. What Activities Can Be Done in Masai Mara?
The question is 'What can't one do in the Masai Mara'? 
Over 56 wildlife species within the park, most of which can be viewed while on game drives or Masai Mara walking safaris. 
Morning, evening or night game drives are the options you have: and believe this, it's worth every dime. 
Balloon safaris are yet another activity the park has to offer. For an hour, you are cruised over sceneries beyond belief and exposed to wildlife as you've never seen it before. 
Luxury, the balloon safaris never run short of, the exceptional rides ending with a scenic breakfast in the park. 
Masai Mara picnics are where effortless sceneries and tranquil ambiences marry with wildlife sightings to present transcendent experiences. 
The lunches/dinners happen at the heart of the park, the bewildered guests exposed to hundreds of wildlife and beautiful sceneries. 
On the other hand, cultural tours introduce you to the native Masai, a tribe shrouded by mystery, culture, and eye-catching artwork. 
Marvel at their distinct architecture, join in their songs and dances, sample their meals, or even learn a thing or two about lighting fire from sticks. 
Horseback safaris are for those whose idea of fun is spectacular views and cool breezes. 
You get to partake in the Mara magnificence on horseback, an experience indeed worth its weight in gold. 
Last is the thrilling Mara Migration, which introduces you to 1.5 million wildebeests, 300,000 zebras and over 200,000 gazelles. 
The spectacle is as beautiful as blood-curdling, the prey wrestling blood-starved crocodiles to make it past the Mara River from the Serengeti.
14. What Animals Live in the Masai Mara?
One of the most breathtaking parks in the African continent, the Masai Mara Game Reserve is also ecologically diverse. 
This is mainly because the park hosts over 56 wildlife species, 450 bird species, and countless plant species. 
Below is a list of the Masai Mara animals.
15. How Do You Get from Nairobi to Masai Mara?
Depending on your budget, safety concerns, and individual needs, you can get to the Masai Mara from Nairobi by either car or airplane. Masai Mara to Nairobi is a 280km drive covered within 6 hours by car and within 45 minutes to an hour by plane.
While traveling by road has the advantage of viewing the Kenyan countryside, the journey might be arduous to some and extremely tiring.
Flying, on the other hand, has the advantage of comfortability, flexibility, and timeliness. However, the mentioned flights might not be a cheap option for those looking for a budget Kenya safari in Masai Mara.
16. Can You Self Drive in the Masai Mara?
Yes, you certainly can. Though not necessarily cheaper than travelling in safari company vehicles, self-drives are a popular option for those who value their freedom and flexibility.
Self-drive Masai Mara Safari not only requires that you hire your 4×4 car but that you are well-versed with the Kenyan road or at least portray good map-reading skills. 
While you might have the luxury of stopping whenever, wherever, the six-hour drive is a feat for those not used to the rough roads that lead to the Mara. Getting lost is another added risk, but that is nothing a little asking around can't fix. Overall, a guided Masai Mara Safari is the best option.