Exploring Amboseli National Park - Park Fees, Packages, and More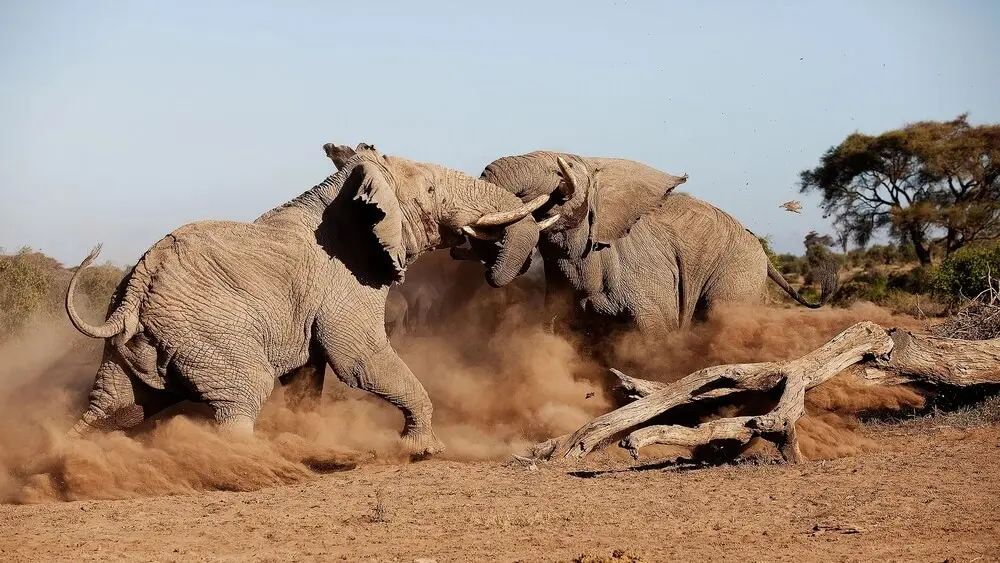 The real magic of Amboseli National Park safaris lies in the small things. It's waking up to the barking of zebras outside your camp and sleeping to the soothing sounds of chirping crickets.
It's going on long exciting game drives from dawn till dusk and exploring the Amboseli National Park landscape on a 4×4 safari land cruiser.
It's the long exciting nights spent cuddled up beside a campfire. It's tasting nyama choma (Kenyan grilled meat) for the first time. And having scrublands prick at your skin while on a guided nature walk.
The big things count too.
Like the fact that the park houses the country's second-largest African elephant population. It is crowned by Mount Kilimanjaro, the continent's highest peak. The park's scenery is noteworthy too, from its woodlands, savannahs, and wetlands vegetation.
In this article, we will give you all the information you need to plan the best safari trip to Amboseli. This includes the best Hotels in Amboseli National Park, the best time to visit, and what to do and see while in Amboseli. We will also share our Amboseli National Park safari packages and contact details.
Reach US to Book Your Amboseli Safari with Us Now
Our Most Booked Amboseli Safaris and Other Packages
Amboseli National Park Entrance Fees
Amboseli National Park Fees
Residents
Non-residents
Adult
Child
Adult
Child
£ 5.73
£ 1.43
£ 46.13
£ 26.91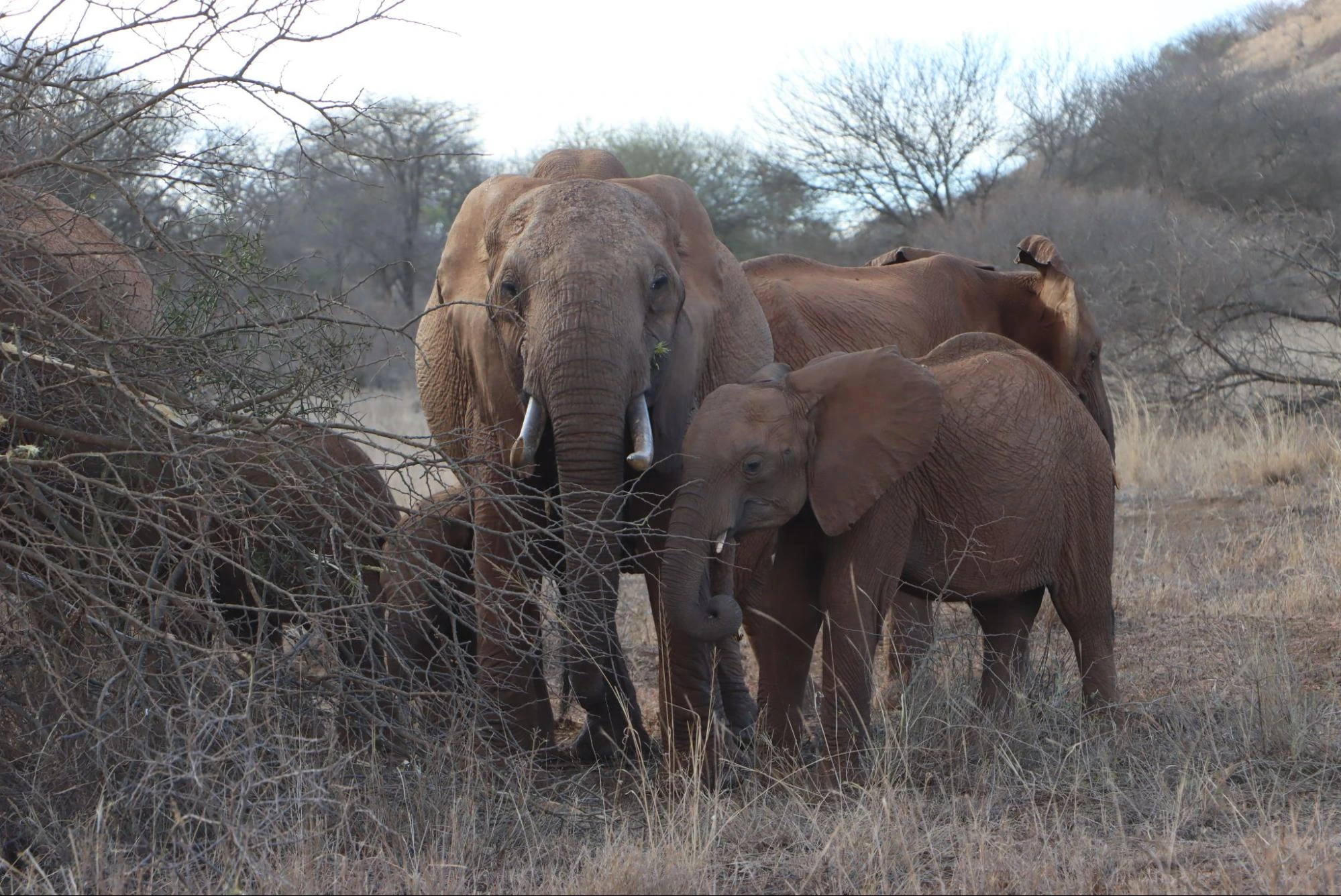 Best Places to Stay in Amboseli National Park
Amboseli has some of the most alluring and stately luxury lodges, luxury camp, and safari resorts in Kenya. The most popular hotels in Amboseli National Park include Amboseli Serena safari lodge, Amboseli Eco camp, Kampi Ya Kanzi, Tawi lodge, Ol Tukai Lodge and more. We've combined a list we're sure you'll love, each offering spectacular views, cozy rooms, timely services, and deeply relaxing ambiances.
Best Amboseli Lodges #1 - Elewana Tortilis Camp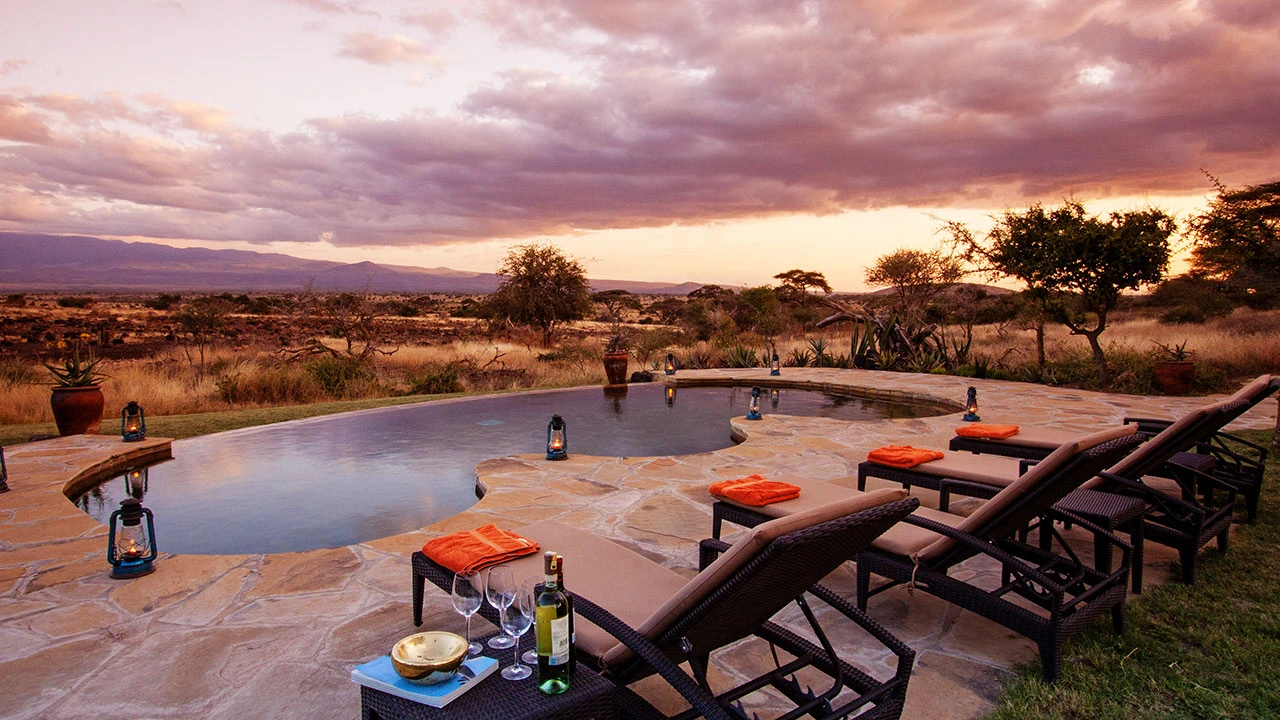 Tortilis Amboseli has some of the most exemplary, eye-catching, and flamboyant architecture in the country. The lodge's views of the park and Kilimanjaro elicit gasps from viewers, its grandiose tents are unashamedly spectacular, the meals are finger-licking good, and the overall ambience of the place is magnetic. 
Catch the wildlife (and there's a lot to spot) from the public sitting room, bar, or dining area. Cool off in the swimming pool or loosen up with a deeply relaxing massage at the spa. Or stay in your tent and catch hundreds of wildebeests, elephants, lions, giraffes, and dik-dik from your private verandah.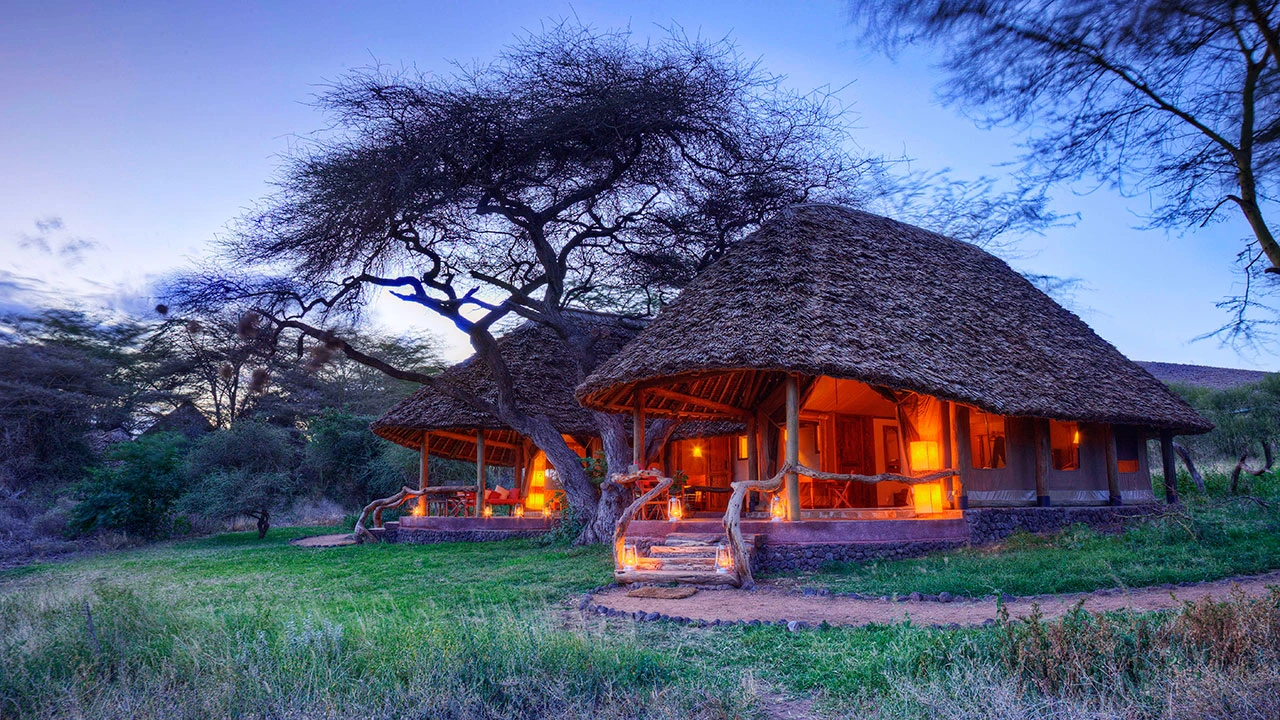 If there's one thing about the Elewana Tortilis tents, it's that they are going to be breathtaking. The tents are spacious and impeccably styled with comfy beds, en-suite bathrooms, and private verandahs.  
There is a family tent for guests travelling with kids and a private house suitable for small groups.
Best Amboseli National Park Lodges #2 - Kibo Safari Camp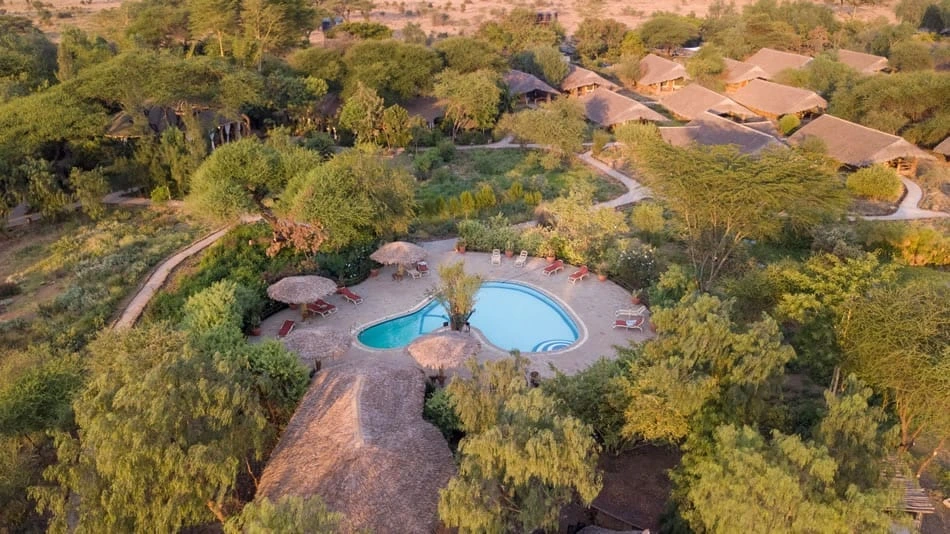 Kibo Safari Camp is breathtakingly outstanding, from its architecture down to its meals and ambience.
Stay here and wake up to the best views of Mount Kilimanjaro. Listen to the birds and the rustle of grass against the wind. Or dine in the lodge's open terraced restaurant and watch the magic created when the stars and Amboseli National Park landscape collide.  
The Major attractions and Facilities at Kibo Safari Camp Include:
Lounge and bar
Swimming pool
Dining room
Spa
Free Wifi
Gift shop
Art gallery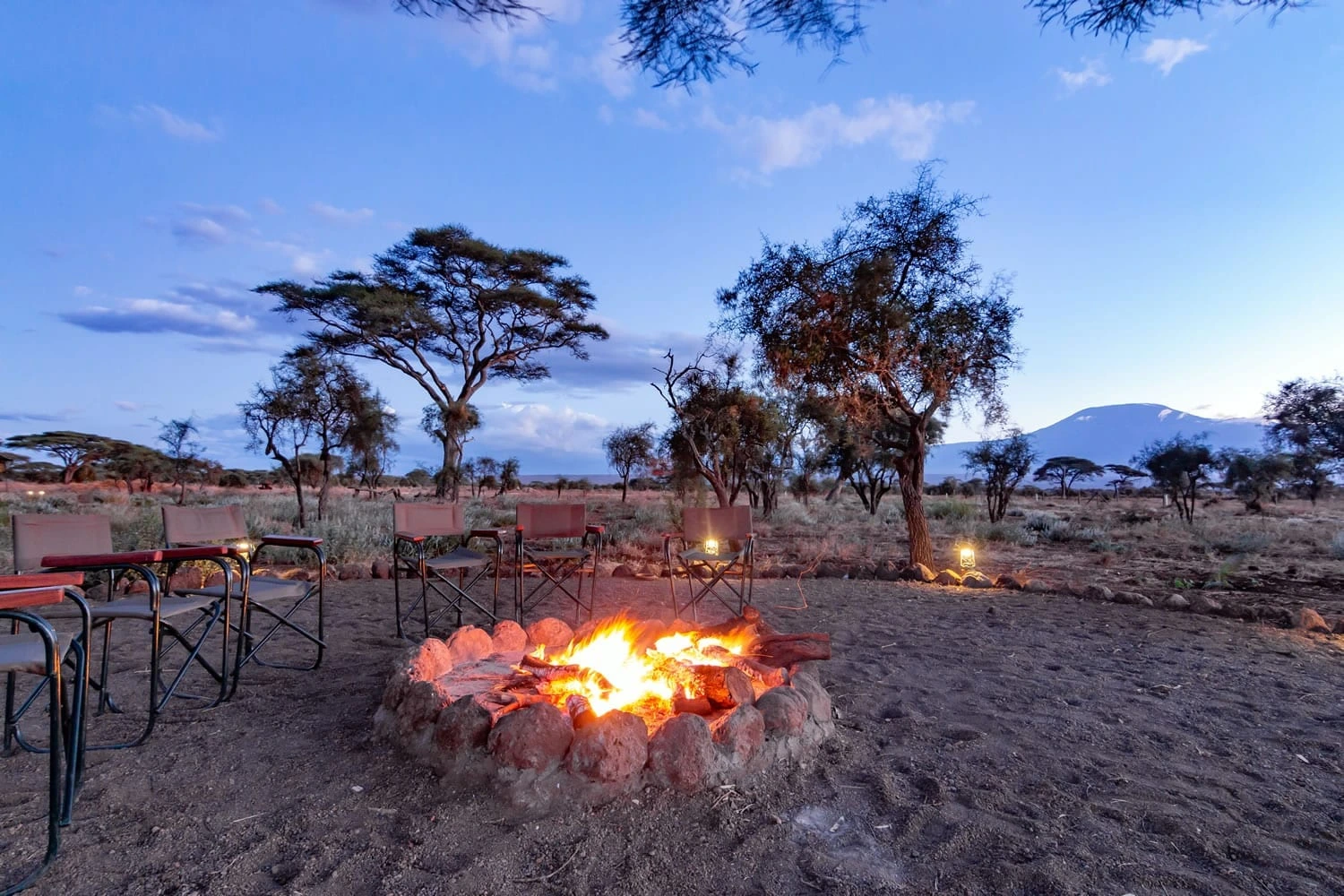 Guests are presented with the choice of 73 luxury accommodation options at the Kibo safari camp. The rooms are self-contained luxury tents, ranging from family, to single, triple, and double rooms. Tents come complete with washbasins, flush toilets, and showers.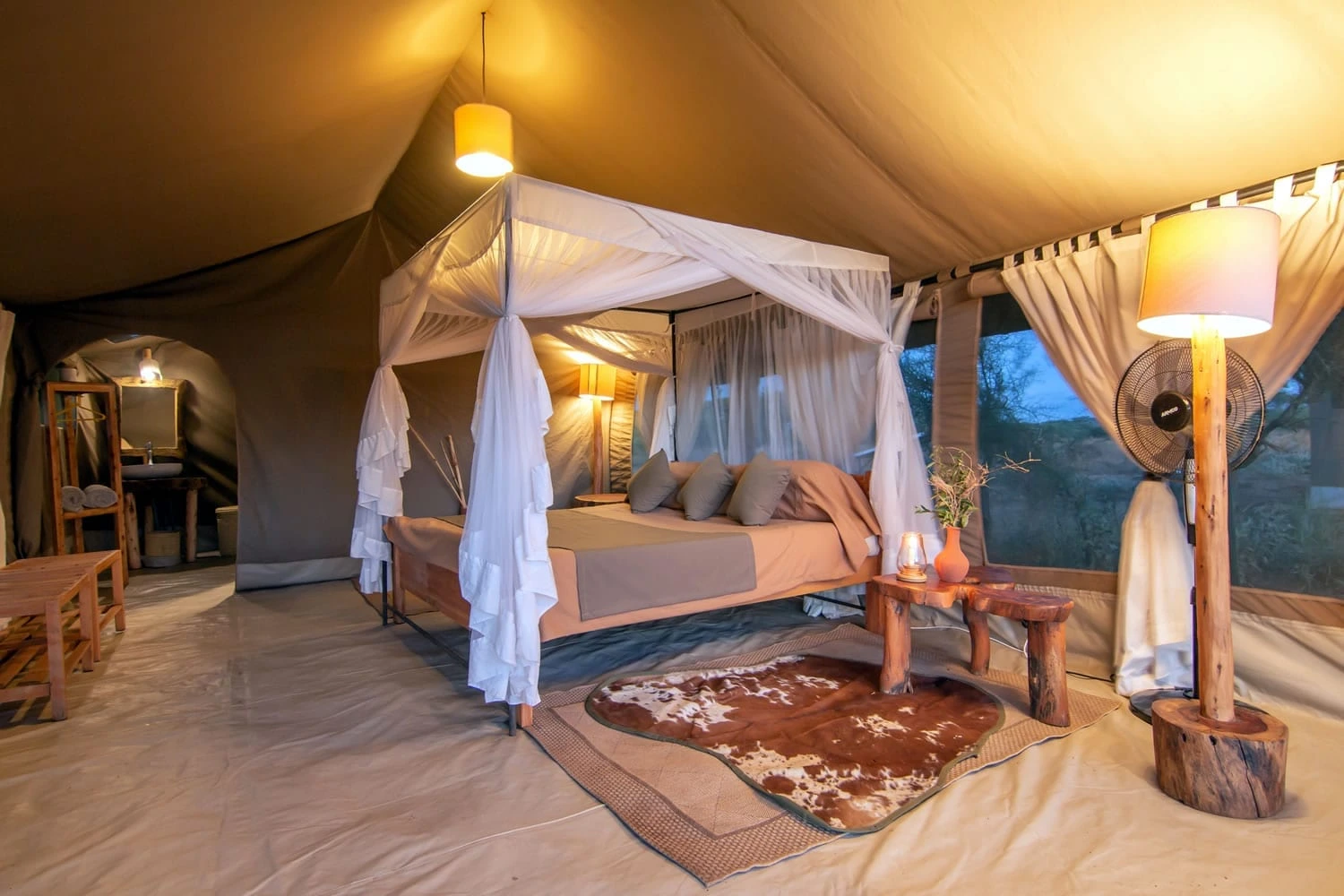 Amboseli Luxury Accommodation - Amboseli Serena Safari Lodge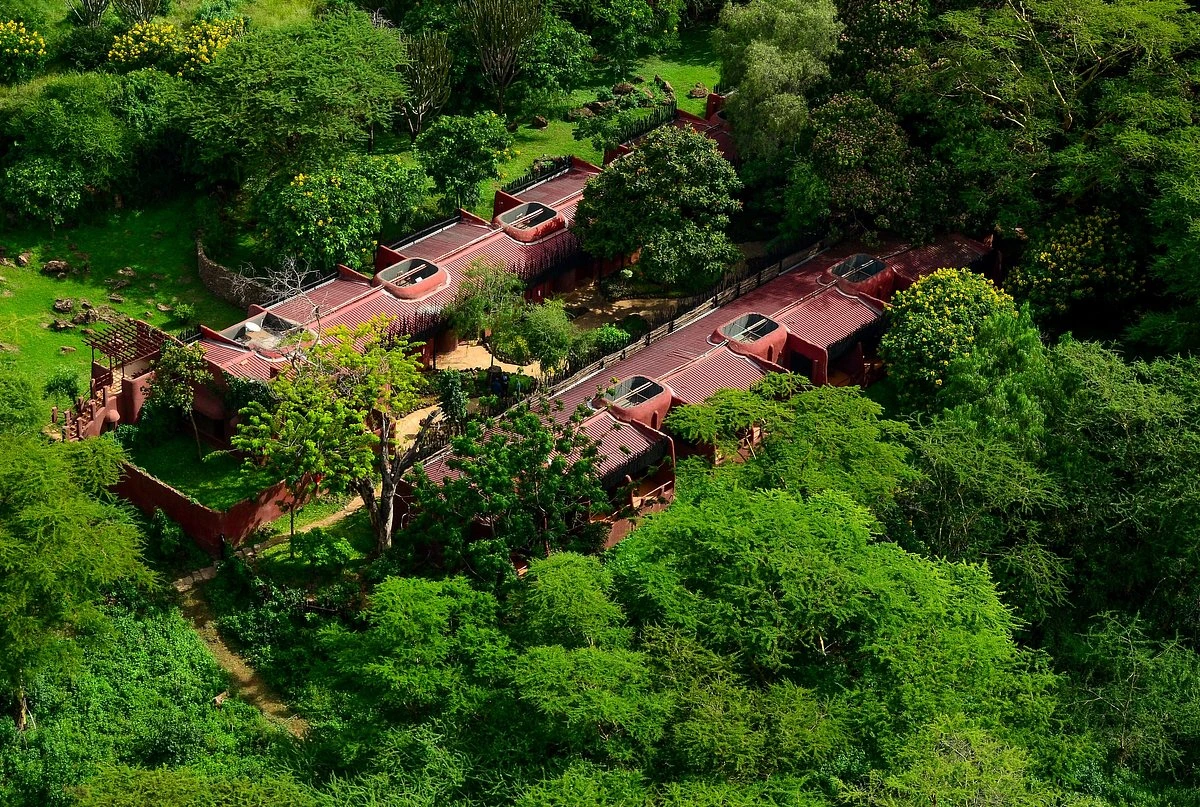 The Amboseli National park allure is alive and well for everyone open to experiencing it. No place encapsulates this allure better than Serena Amboseli. 
 This stunning lodge is located at the heart of the park. It offers magnificent views of both Mount Kilimanjaro and the Amboseli savannah. If we are, to be honest, of all the Amboseli National Park lodges inside the park, the Serena is the most enchanting. The ambience, the architecture, the amenities, you will love it all.
Go for a nature walk around the lodge and experience the charm of the Amboseli wildlife and landscape. Dine under the stars or in the spectacle that is Serena Amboseli's main restaurant.
Cool off in the pool, catch wildlife on the sundeck or go on a guided bird-watching adventure.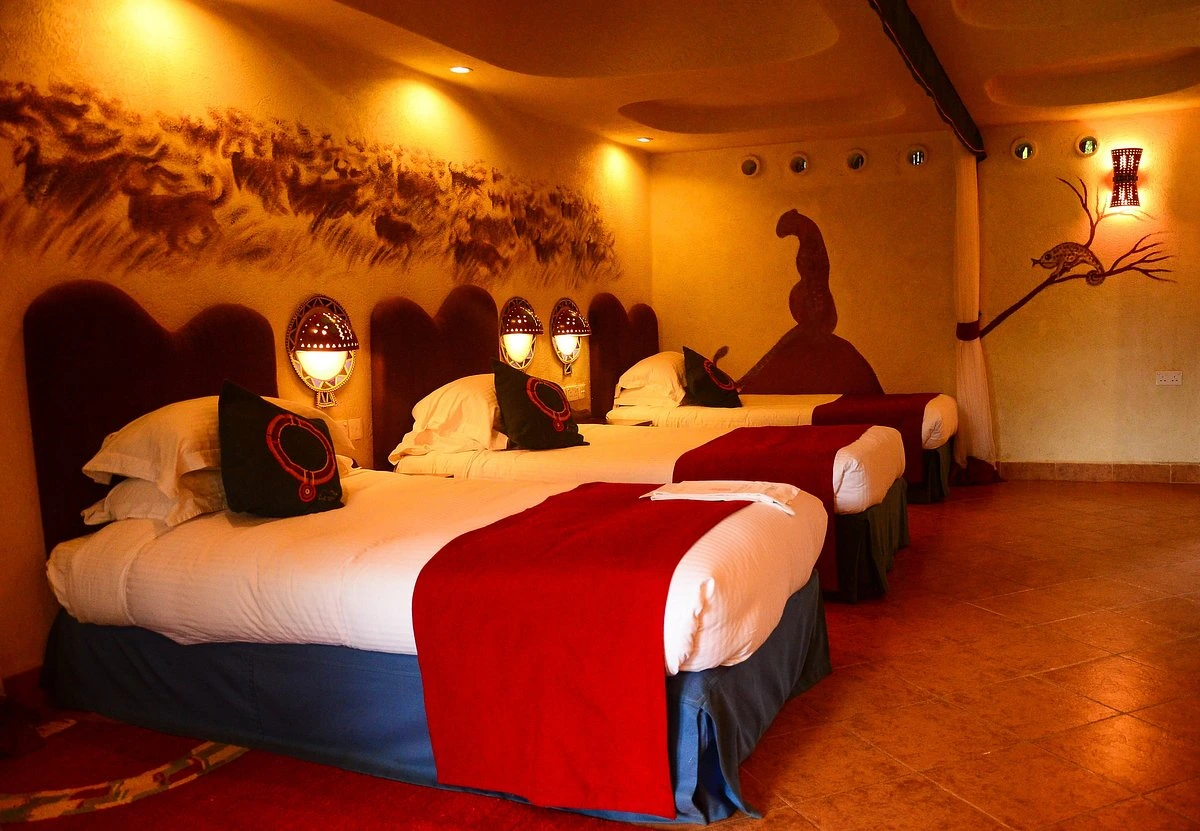 Serena Amboseli Accommodation
Immerse yourself in the untamed bush life with any of Amboseli Serena's 92 rooms. These rooms are the dream, each offering en-suite bathrooms, private balconies, free WI-FI, and 24/7 room service. 
The rooms are either double, twin, or family with a few suites.
Zebra Plains Amboseli - Enjoy the Best Views of Mount Kilimanjaro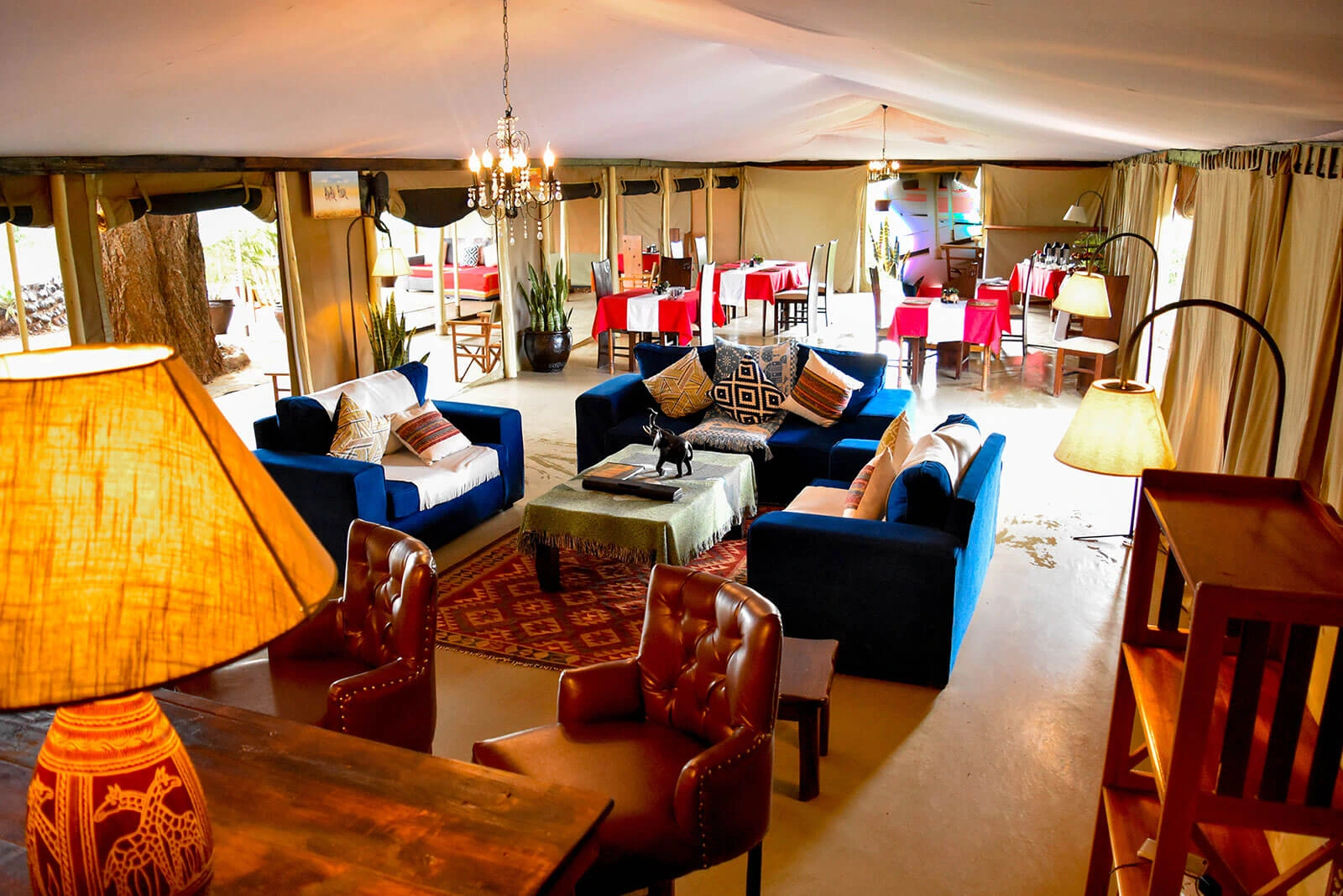 Zebra Plains Amboseli is a chance for you to reconnect with nature. A chance presented as 12 luxury tented rooms nestled on the foothills of Kilimanjaro. 
Spend a night or ten here and get to experience bush dinners, bush breakfast, and sundowners like you've never experienced them before. Go on guided bush walks and discover amazing sceneries and wildlife such as wild dogs, lions, elephant, and cheetahs. You will also see bufallo, giraffes, leopards, and many kenya animals.
Catch riveting views of Kilimanjaro on a scenic helicopter ride. Or embark on early morning game drives and bird-watching adventures. 
Amenities
Swimming pool
Sundeck
Gift shop
Bush BBQ area
Exterior campfire bar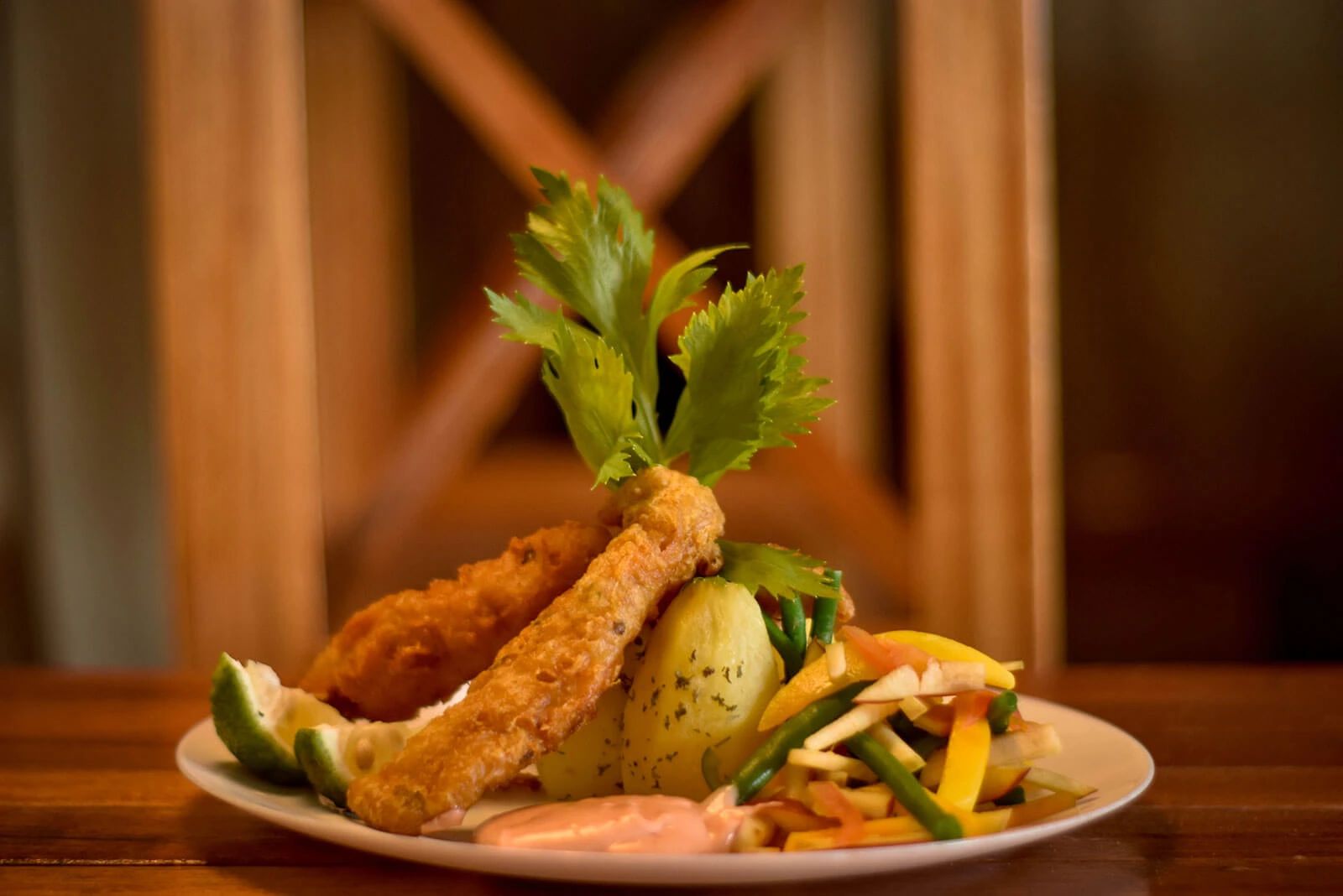 Campi ya Kanzi is an award-winning boutique eco-lodge in the Chyulu Hills (located in the southern part of Kenya. The camp offers incomparable views of the surrounding hills and Kilimanjaro, along with luxurious accommodations and an array of exciting activities. These include walking safaris, fishing, game drives, or simply relaxing by the pool or on your private sundeck.
The camp is situated 30 minutes by road from Amboseli National Park and the town of Nairobi. Campi ya Kanzi offers easy access to some of Kenya's most popular attractions. Whether you're traveling with a group or on a romantic getaway with your partner, Campi ya Kanzi is sure to provide an unforgettable experience.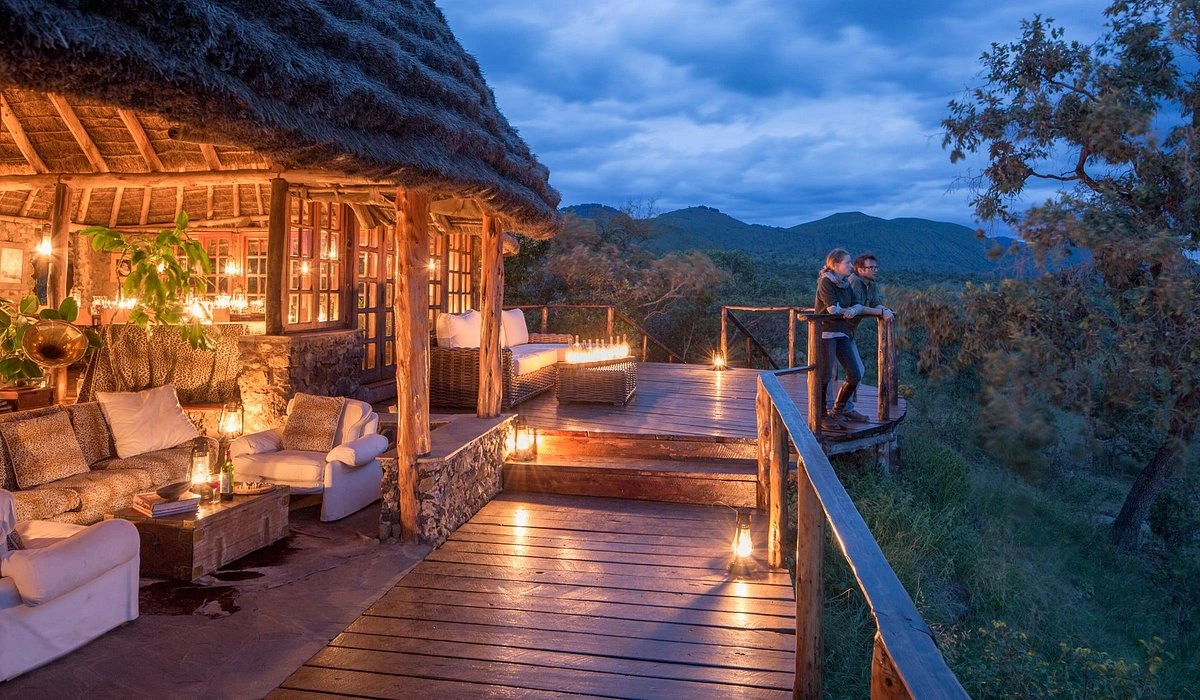 What animals can you find at the Amboseli National Park?
We'll start by pointing out that the Amboseli National Park, with a population of over 1000 individual elephants, houses the largest elephant population in the country. It's possible to see large herds of up to 150 wild elephants in one place.
The park also houses the big five, over 600 bird species, and 40 different species of antelopes. Lake Amboseli, housed inside the park, is home to water birds such as flamingoes and pelicans.
Other wildlife species easily found in the Amboseli National Park include hyenas, wildebeests, giraffes, zebras, and foxes. Amboseli is also a good place if you are looking to spot crocodiles, hyraxes, lesser kudu, dik-dik, leopards, and wild dogs.
Other exciting things to do in Amboseli National Park include standing at the observation hill to explore the magnificent views of the landscape and the animals. Visiting a Masai village to learn about the century-old Masai culture. Visitors who visit Amboseli National Park during the dry season can enjoy bush dinners and bush breakfasts. The dry season offers excellent game viewing in Amboseli.
Amboseli National Park is located in the Kajiado South Constituency, Kajiado County. It sits on a 392.06 square kilometer piece of land that extends to the Kenya-Tanzania border. 
Mount Kilimanjaro is not the only natural wonder the park captures; it is home to quite a number of swamps, wetlands, woodlands, savannahs, and over 600 bird species. The park lies in a low rainfall area and is mostly warm with a few cold nights. 
It's possible to combine a safari in Amboseli National Park with a safari in Masai Mara National Reserve. Ideally, plan to fly from Amboseli airport to any of the airstrips inside the Masai Mara National Reserve.
From Amboseli National Park, visitors can also use road transfers to travel to Tsavo West National Park.
How many days do you need in Amboseli?
Some visitors may find that a few days are sufficient for exploring the park's main attractions and seeing some of its key wildlife species. However, if you are looking for a more immersive experience and want to really soak in the incredible landscape and diverse wildlife, we would recommend planning a longer trip to Amboseli.
This can range from 3-5 days or even more depending on your travel preferences and interests. Whether you're interested in taking scenic helicopter rides, embarking on game drives, going on bush walks, or simply relaxing at one of the park's stunning luxury lodges, there is something for everyone in Amboseli!
What is Amboseli National Park famous for?
Amboseli is the second-most visited national park in Kenya(the first is Masai Mara). And while its scenery is undeniably gorgeous, we have to agree that we go to the Amboseli for the elephants. 
There are over 1000 individual elephants in the park, the most famous being Echo, the world's most researched elephant, who, unfortunately, passed away in 2009. Other attractions in the park include Mt. Ki; Kilimanjaro, the continent's highest peak, and over 56 different wildlife species, including the big five. 
The park also houses over 40 species of antelopes and is home to a stunning array of luxury lodges and resorts. The road trip from Nairobi to Amboseli takes about 5 hours.
How far is Tsavo West National Park from Amboseli?
The Tsavo west national park is located about 125 miles away from Amboseli national park, making it a popular destination for travelers looking to experience the incredible wildlife in this region.