Explore Our Mid-Range and Luxury Kenya Safari Holidays
We Are the Local Experts of Luxury and Mid Luxury Kenya Safari Tours.
Envision an African luxury safari destination where breathtaking mountain peaks punctuate ethereal blue skies.  A safari destination where valleys roll faultlessly into emerald oceans and where luxury is the lifestyle and tranquility the norm.
A vacation spot where elephants, lions, rhinos, buffaloes, and a plethora of other wildlife and bird species roam freely. Envision that, and you've envisioned mid-range or luxury Kenya safari holidays with us.
Our guides, born and raised in Kenya, merge insider knowledge of each Kenya destination, professionalism, and warmness to create the best safari packages for our guests.
Our Awards and Reviews on TripAdvisor
Our knowledge of the Kenya travel industry is unreal, and our ability to develop memorable Kenya safari tours is unmatched. With us, you explore Kenya with local travel experts while staying in the best luxury Kenya safari lodges and camps on an all-inclusive basis.
Please note that KenyaLuxurySafari.co.uk is wholly owned by AjKenyaSafaris.com Ltd – a Nairobi-based and fully licensed Kenya holidays operator. We hold license number TRA1/22/C01/49. 
We created this website because over 50% of our safari bookings are from UK citizens. Every package and information on this website is tailor-made for the UK traveler.
Kindly visit Ajkenyasafaris.com , MasaiMaraSafari.in. if you are browsing from other parts of the world other than the UK and Europe.
We are the local experts of mid-budget and luxury Kenya safaris from the UK. We promise to show you our country, better than anyone else.
Contact Us Now to Book Your Kenya Safaris
Explore Our Most Booked Kenya Luxury Holiday Packages
Start by going through the Kenya holiday packages below to get some inspiration on what you should expect when you book your luxury safari with us.
These are our most booked Kenya safaris yet. They take you to the best East Africa safari destinations that will have you yearning for more. You can book these mid-luxury and luxury Kenya safaris as they are and have a lot of fun and adventure.
Alternatively, call or WhatsApp us at +254-704-532-105 if you would like us to customise your Kenya itinerary. We will happily tailor-make the best Kenya safari tours for you.
Kindly note that all the itineraries on our website are based on two people travelling together and sharing a 4×4 safari land cruiser and a double room. They are also on a full-board basis, unless stated otherwise, and are valid for the 2023 seasons.
Book Mid-Range and Luxury Kenya Safari Holidays 2023
Luxury Kenya Safari Tours - Destination and Best Kenya Safari Lodges and Tented Camps:
Our safari consultants have discussed these Kenya holidays destinations in more detail, highlighting the ideal number of days for each, what to see and do, and the best luxury accommodation that you can book when there.
Masai Mara National Reserve Safaris - Where True Luxury Unbounds
A luxury Kenya holiday to the Masai Mara provides satisfaction whether you want to partake in long exciting game drives, dine under the stars or marvel at gorgeous landscapes.
Maasai Mara National Reserve is located southwest of Kenya and offers more scenery and wildlife than any other park in Africa. It lets you start your mornings with sunrise breakfasts on private game-viewing decks with the most striking views, then head out for game drives.
Safaris in Mara introduce you to its endless strings of attractions and let you marvel at its dumbfounding arrays of wildlife. These include the Big Five, big cats, wildebeests, zebras, antelopes, giraffes, wild dogs, crocodiles, dik-dik, and over 450 bird species.
You also get to enjoy a sumptuous lunch surrounded by a gorgeous panorama right at the jungle and a toast to sunsets from the comfort of your Landcruiser.
Luxury Hotels and Luxury Lodges in Masai Mara
The day ends on a high by getting lulled by the luxury and sophistication of one of the many Kenya luxury safari lodges in Masai Mara. The best luxury lodges in Masai Mara include Angama Mara, Sala's Camp, andBeyond Kichwa Tembo Luxury Camp, and Mara Plains Camp.
You might also love Little Governors Camp, Saruni Mara, Mara Intrepids, Entim-Mara Camp, and others. Overall, we vote Angama Mara as the best luxury lodge in Maasai Mara.
Our tour experts recommend booking a three-night luxury Kenya tour in the Mara. A 2 night Kenya luxury tour in Maasai Mara is okay if you have a time or budget constraint.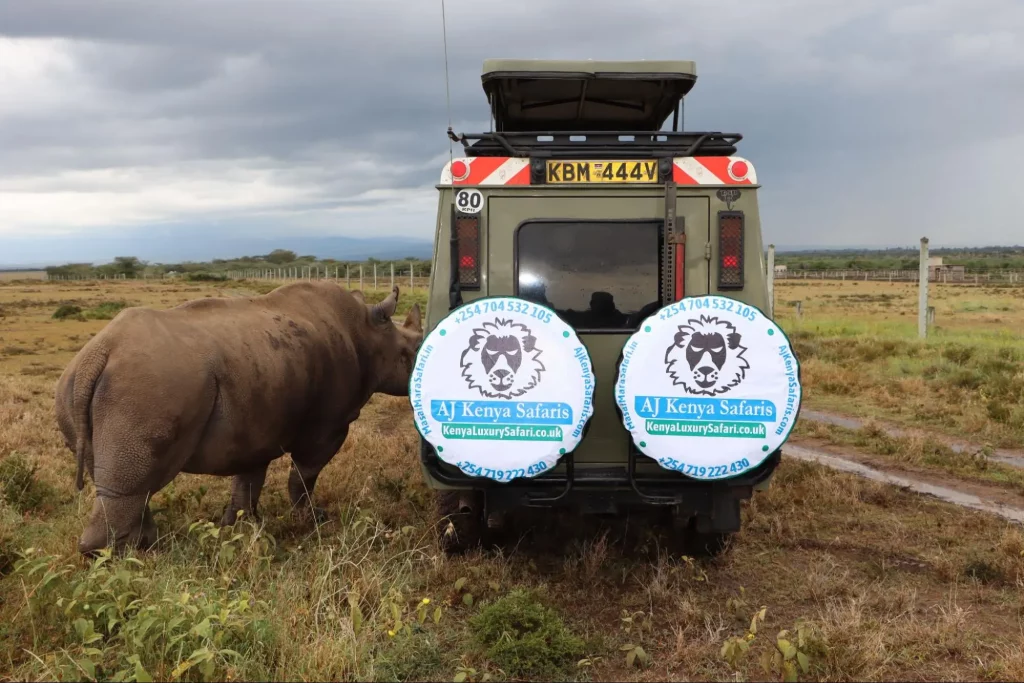 Amboseli National Park - Meet Large Herds of Elephants
From its visually enticing resorts to its painfully gorgeous landscape and serene ambience, this top Kenya safari destination is a classic escape for families.
Amboseli is also ideal for sole travelers and honeymooners. Here, elephants await you at every turn, a fact that has earned the park the title' home of the African elephant.
Cap off that magnificence with our expert advice, best views of Mount Kilimanjaro, and there you have a reason why the Amboseli offers some of the best safaris in Kenya.
And oh, the leopards, lions, buffaloes, cheetahs, wild dogs, zebras, porcupines, giraffes, and over 600 bird species are sure to capture the attention of avid nature lovers.
Experience nature's brilliance at its peak from game drives of the park. Gawk at the stars, enjoy some gin and tonic, and dance till your legs can't stand it while out camping in the park.
Whisper sweet nothing to your lover while exploring the scenic landscape. And top it off with a wild photography session overseen by a team of the best photographers out there.
Two or three days of all-inclusive Kenya holiday packages in Amboseli National Park are enough for you to have an unforgettable taste of the goodies it has to offer.
Luxury Kenya Tours IN Amboseli - Best Places to STay
The best luxury tented camps in Amboseli National Reserve include Elewana Tortilis Camp, Ol Tukai Lodge, and Kibo Safari Camp.
Aberdare National Park - The Best Forest Park in Kenya
Fans of the series 'The Crown' know how Queen Elizabeth's journey as the longest-reigning monarch began – sunrise, sumptuous breakfast at the Treetops, a game drive, and a climb up the Aberdare Mountain Ranges.
Elizabeth climbed the mountain ranges as the princess of England and came down as queen. If that doesn't register in the books of spectacular, we don't know what does. Scenic with an ample dose of magnificent, the Aberdare is a blueprint to the best of Kenya safaris.
The natural forest nestles in the country's central region and is unbeaten in the variety of natural wonders it offers. It is here that you'll find the 767 square kilometres Aberdare National Park, a beauty hallmarked by stunning bamboo forests, moorlands, and rain forests.
Founded in 1950, the park is a preserve of striking waterfalls, rivers, streams, valleys, hills, and mountain peaks rising as high as 14,000 ft.
Besides the scenery, other memorable moments you will enjoy during Kenya holidays in Aberdare national park include a wildlife sanctuary that hosts the eastern black rhino and the Big Five.
You will also see bushbucks, jackals, baboons, wild dogs, waterbucks, reedbucks, buffaloes, elands, monkeys, forest hogs, and over 290 bird species. Talk about variety!
Your luxury safaris in Kenya will seem like a fairy tale while you are exploring the park on a game drive, bird watching, hiking, camping, fishing, or on a guided nature walk of the park.
We recommend a 2-night safari holiday in Aberdare.
Best Kenya safaris lodge within the Aberdare National Park
The best hotels for luxury Kenya tours in Aberdare National Park include the Ark Lodge Aberdare National Park and Treetops Aberdare National Park.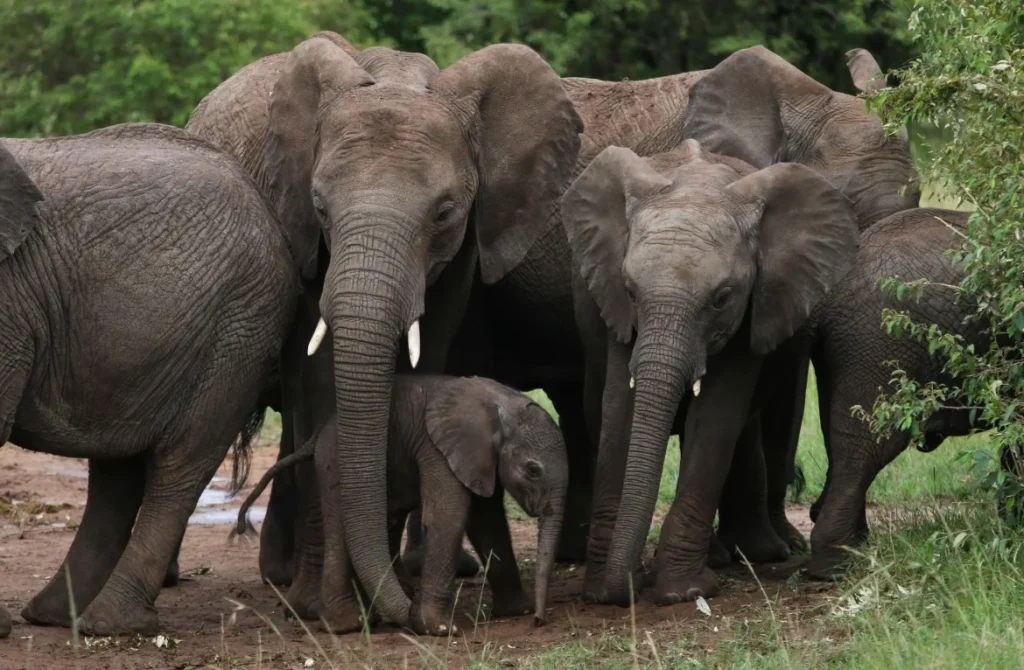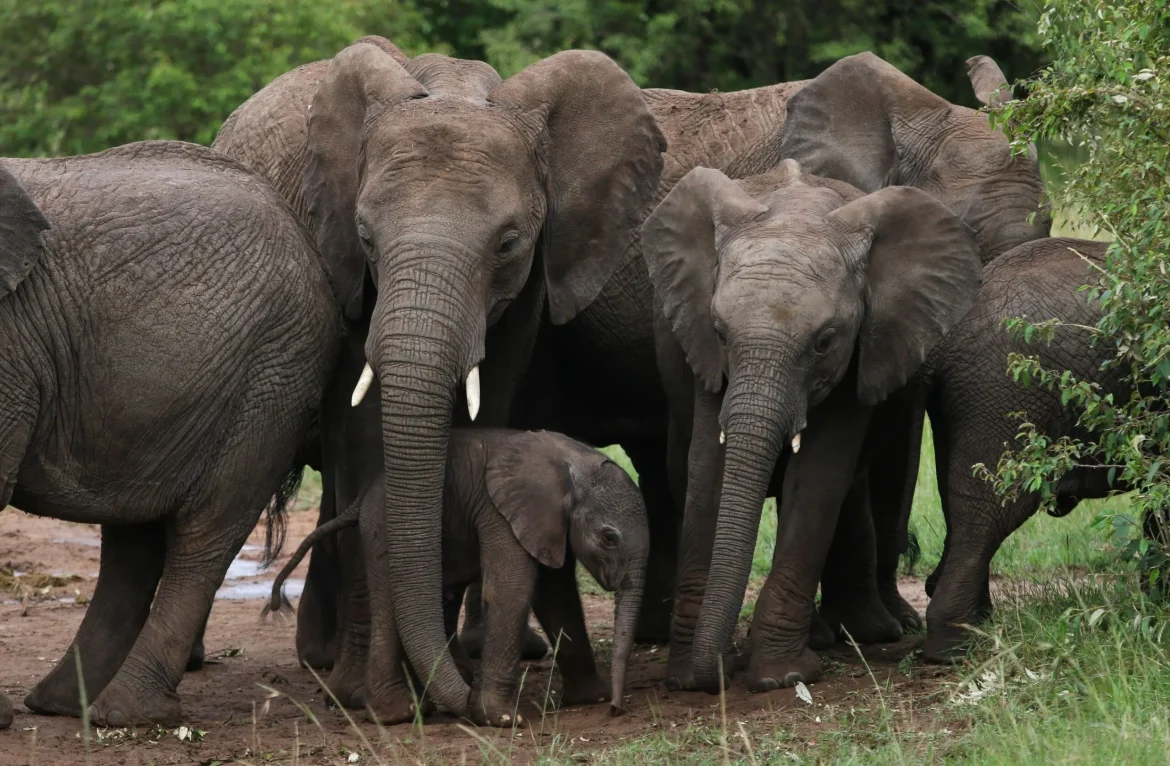 Luxury Kenya Holidays Destinations - Diani Beach, Kenya
If you're looking for a breathtaking beach getaway, look no further than Diani Beach along Kenya's Indian Ocean Coast.
The beach is located about 45km from Mombasa town, and it is one of the best destinations for a beach holiday in Africa.
Diani beach is popular for its white sands and incredible views of the Indian Ocean. If you're looking for luxurious accommodations, there are plenty of boutique hotels to choose from along Diani Beach and Mombasa city.
Many visitors prefer spending their time in Mombasa relaxing on the beach or exploring local towns. You can also go scuba diving, take a helicopter tour, or lounge in an open-air cabana with incredible views of the Indian Ocean.
Diani Beach is truly one of the most beautiful places on earth. From its pristine white sands to its crystal clear waters, it's the ultimate paradise for those who love sun and sand.
The best luxury beach holiday resorts in Diani beach include Maji Boutique house, Swahili beach resort, The sand at Chale Island, and the Baobab Beach Resort & Spa.
The best part, these boutique hotel are affordably priced and they deliver great value to guests. We invite you to contact us to start planning your Mombasa, Diani beach holiday.
Top Kenya Luxury Tours Destinations - Ol Pejeta Conservancy
Sandwiched between the foothills of Aberdare and Mount Kenya, this 364sq km conservancy is the quintessential destination for luxury Kenya holiday packages. The conservancy features over 10,000 large mammals, the Big Five, and, wait for it, chimpanzees (it's the only place in Kenya with these).
You might also recognize the park as home to the only two remaining northern white rhinos in the world- Najin and her daughter Fatu. Catch the rhinos on a horseback ride or game drives around the park.
Take in the glorious sight of lions stalking in the bush, elephants, and giraffes nibbling on thorn trees, cheetahs hunting for prey, and hyenas scavenging for remains.
You can also enjoy guided walks around the park, bird watching, lion tracking, some chimp action in the Sweetwaters Chimpanzee Sanctuary, and learn a thing or two about wildlife conservation. For the optimum experience during safari holidays Kenya in Ol Pejeta, we recommend a minimum of 2 nights.
Kenya Luxury Safari Destinations - Samburu Game Reserve
Set in a vast expanse of pristine aridity, the Samburu Game Reserve is the ultimate's majesty. You'll find no interruptions here – just breathtaking palm groves, riverine forests, tremendous wildlife diversities, and an eye-catching terrain that features River Ewaso Nyiro.
Speaking of enormous wildlife diversities, the Samburu Game Reserve is the only Kenya national park where you'll find the Samburu Special Five. The Special five include the Grevy zebra, Beisa oryx, Somali zebra, Gerenuk, and Reticulated giraffe.
The best Kenya luxury safari lodges in Samburu include the elephant pepper camp, SaSaab Samburu, and Sarova Shamba Game Lodge.
Tsavo National Park - Home of "Red" Elephants
Set on a combined 22,000sq. Km, the Tsavo East, and Tsavo West National Park transport you to nirvana with striking scenery and diverse wildlife. It is a luxury Kenya safari holiday destination like no other.
One that promises to redefine your definition of beauty. Tsavo national park will have you discover sweeping views of dry plains and the murky waters of Galana River. 
Paired with Lugard Falls and Yatta Plateau, these attractions form part of the Tsavo National Park beauty.
The park stuns visitors with beautiful views of dust-red elephants luxuriating in the water, lions, hippos, buffaloes, leopards, rhinos, waterbucks, and over 500 bird species.
The nearby Tsavo West is as stunning. Its terrain is more mountainous and watered than its counterpart. 
Forming part of the charm is Lake Jipe, Mzima Springs, lions, hippos, black rhinos, buffaloes, hartebeests, leopards, lesser kudu, and the elephant.
Hold your lover tight and enjoy a night under the stars at the park's multitudinous resorts, camps, and lodges. Enjoy some exciting game drives. 
Have an intimate interaction with the park's flora and fauna on a guided nature walk. And enjoy a colorful array of the park's fine feathered friends.
Combine the park with the following luxury Hotels in Kenya's Tsavo National Parks, and you will have the luxury Kenya safari tour of your life.
Nairobi National Park - The Capital's National Park
A vast range of wildlife, endless grassy plains, scattered acacia, and over 400 bird species are what Nairobi National Park promises.
The park is home to over 100 mammal species, including rhinos, cheetahs, buffaloes, zebras, lions, baboons, giraffes, and lions.
Take in the park's resplendence on game drives. Surround yourself with the breathtaking vistas and serene ambience of the park while out on lunches or bush dinners. Or simply take a walk around the Nairobi Safari Walk.
Some of the best Kenya luxury safari resorts in Nairobi National Park include the Giraffe Manor, Villa Rosa Kempinski, and Nairobi Serena Hotel.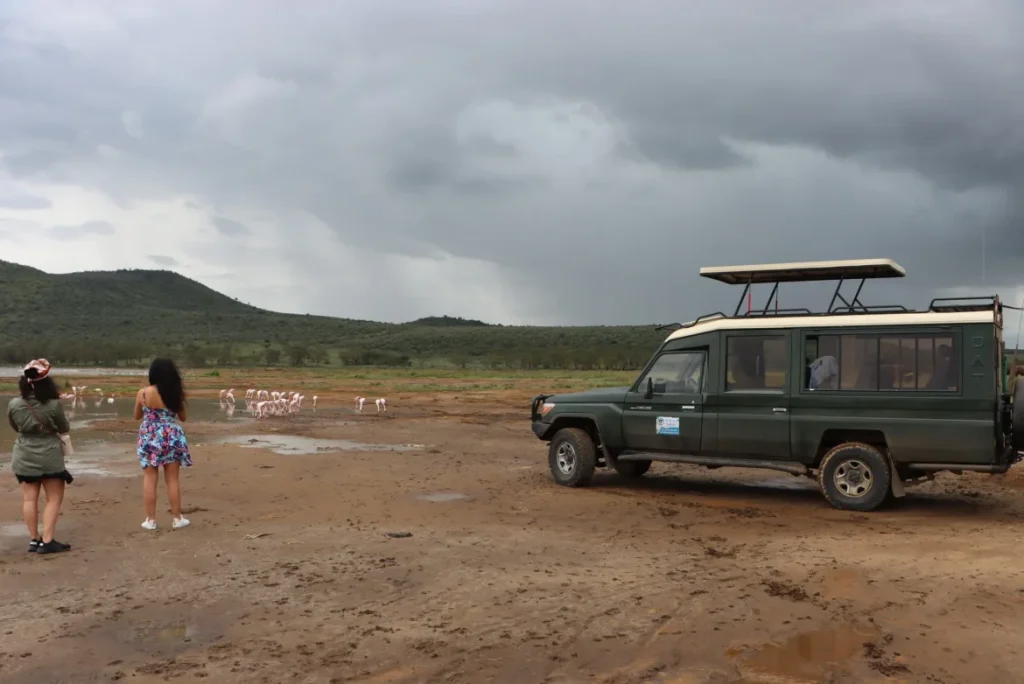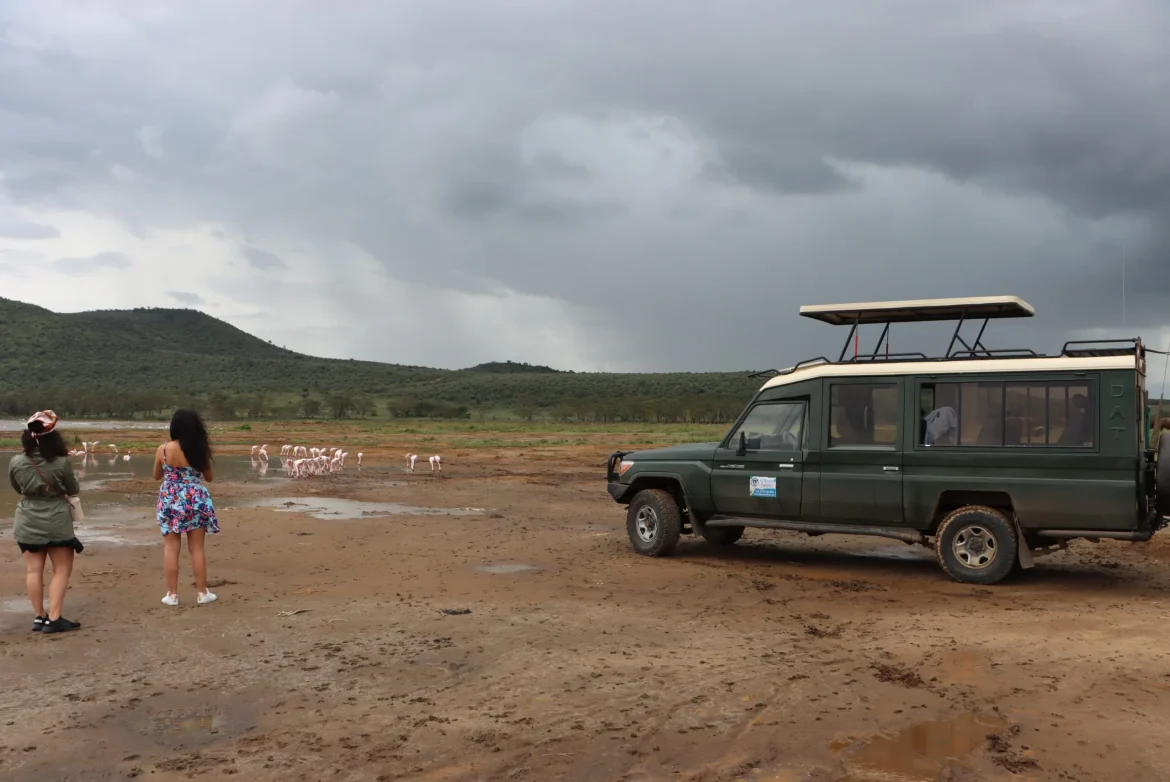 Lake Nakuru National Park
Set on the Great Rift Valley floors, this one-of-a-kind park offers exceptional 360-degree views of the surrounding wooded and bushy grasslands. It offers breathtaking views of the arresting ridges and bluffs, and Lake Nakuru itself.
But there's more. Thousands of flamingos flock to the lake, turning it into a colourful burst of pink. This beautiful phenomenon has become what the park is best known for, and better believe this, the sight will knock your socks off.
Combine that awesomeness with bird viewing, camping, and game drives, and you have yourself the best luxury Kenya safaris. Visitors can also relish the astounding wildlife varieties the park offers.
To look forward to during game drives in L. Nakuru are the over 56 different mammal species, including bushbucks, zebras, baboons, black and white rhinos, and cheetahs.
Lake Nakuru National Park is also a great location from where you can explore other Great Rift Valley Lakes. The best Great Rift Valley Lakes near the park include L. Naivasha, Lake Bogoria, Lake Elementaita, and Lake Baringo.
The best modern comforts and contemporary-style luxury safari lodges in Lake Nakuru include The Cliff, Flamingo Hill Tented Camp, and Sarova Lion Hill.
Kenya Luxury Safari Tours - FAQ
You can learn more about our luxury Kenya safari packages from the Uk in the section below:
1. What Are the Best Safari Holidays to Kenya?
Limitless natural wonders, spectacular cultures, and rewarding game drives are the reasons Kenya tops the list of the best safari destinations in Kenya.
From marveling at the beauty of Maasai Mara on a balloon safari to having your breath taken away by the wildlife and quiet of the Samburu National Reserve, there's never a dull moment here. Here are our best safaris in Kenya.
A Safari in Masai Mara and Amboseli National Park
Duration: 7 Days – 2 Nights in Amboseli and 4 Nights in Maasai Mara 
Treat yourself to Luxury Kenya Safaris of a lifetime by checking out the phenomenal Masai Mara and Amboseli National Park. The Maasai Mara boasts insane wildlife, a striking landscape, over 450 bird species, a scenic ambience, and top-notch resorts and lodges. 
This magnificence is best explored on nature walks around the park, balloon safaris, or game drives. The Amboseli National Park, on the other hand, hosts more elephants than you can count, as well as a wildlife population nearing the 90-species mark. 
Add the insanely gorgeous Kilimanjaro to that list, and you have yourself a winner. Amboseli National Park is best explored by foot, game drives, and hikes. It is recommended for honeymooners, families, small groups, and couples.
Kenya Luxury Safari Ideas - Lake Nakuru National Park and Samburu
Perhaps the most diverse of Kenya's national parks, the Lake Nakuru National Park comes packed with touristy goodies.
We have the flamingos, which are by far its most popular attraction, the wildlife, breathtaking panorama, and an endless list of exciting activities. Samburu, on the other hand, is quieter but by all means as stunning as its counterpart. 
We would recommend adding Loisaba conservancy to the L. Nakuru and Samburu trip. Loisaba Conservancy is located in Laikipia, Northern Kenya. It is a 57,000-acre wildlife conservancy with abundant wildlife, exquisite luxury accommodation, and adventurous activities.
Here, quiet romantic dinners and safaris are possible, as well as the chicest, most pristine resorts. Have a blast game driving on both, hiking, picnicking, and going on guided walks.  It is recommended for on-budget travellers, families, couples, and groups.
Other good Kenya national parks that you can visit an hour away from Lake Nakuru National Park include Hell's Gate National Park, Lake Naivasha, Chyulu hills national park, and Lake Bogoria. We often combine Lake Nakuru with Amboseli National Park, but that involves 6 hours by road.
2. How Do I Plan a Luxury Safari in Kenya?
It's pretty simple- give us a call! We have been in the business of creating 5-star Kenya safari packages for ten years now. It's perfection or nothing at all from us. Just tell us what you want to do and see during your Kenya luxury safari, and we'll do the rest. 
Do you want to relax in a lovely luxury hotel? Do you like fun and friendly local guides on your trip? Or do you yearn to witness the Masai Mara wildebeest migration? We go to every length to plan the best Kenya luxury safari packages for our guests.
3. Which is the Best Month to Visit Maasai Mara?
Sweeping plains, intimate camps on private land, pristine wilderness, mountain gorillas, great migration, and professional safari guides are all you need for a successful luxury safari in Kenya. The good news, Maasai Mara is an all-year luxury safari destination.
However, July to October is the perfect time to visit Masai Mara. It's when the thrilling Great Wildebeest Migration reaches its peak. Here is an overview of what you can expect in Kenya's Masai Mara National Reserve in different months.
Maasai Mara Safari - January to March
It's calving season at this time in the Masai Mara, and the sight of lions lurking in the grass waiting to catch some baby zebras and wildebeests is common. Most Masai Mara tented camps and luxury lodges are not crowded. Prices are average and the weather is perfect for wildlife viewing, night game drives, and walking safaris.
April to June in Masai Mara National Reserve
This wet season clears the dust and beautiful green grass covers the park, creating an effortless background for wildlife viewing and sightseeing. Birds are also in full action at this time of the year, making it easy and fun to catch the colorful array. 
What's more, wildlife enthusiasts visiting Maasai Mara national park at this time benefit from reduced prices and less crowded locations.
July to October - Great Migration Across the Vast Plains of Masai Mara National Park
This is when the annual great migration happens. The Masai Mara wildebeest migration involves over 1.3 million wildebeest migrating from Serengeti to Masai Mara.
The great wildebeest migration is celebrated as the largest animal migration on earth. In 2007, the great migration was named one of the 8 wonders of the world. Most guests plan their luxury safari in Kenya to correspond with the great migration season.
4. Which is the Best Safari Lodge in Masai Mara?
Limiting our Masai Mara favorites to only one tented camp is an arduous task. But if we had to go with one, we'd pick the Porini Lion Tented Camp.
However, we would also wish to mention that Angama Masai Mara, Maasai Mara Serena Camp, as well as Entim Maasai Mara are solid options for those looking for Luxury Kenya safaris.
The Porini Lion Tented Camp is not your average Kenya luxury safari lodge. It strikes a balance between Masai Mara's surreality and African elegance.
The camp promises tastefully furnished rooms, excellent views of the Mara, game drives in an open safari vehicle, and fine dining. You will also love its impeccable services and serene ambiences.