The Mega, 7 Days Kenya Safari Itinerary - Day by Day Activities & Cost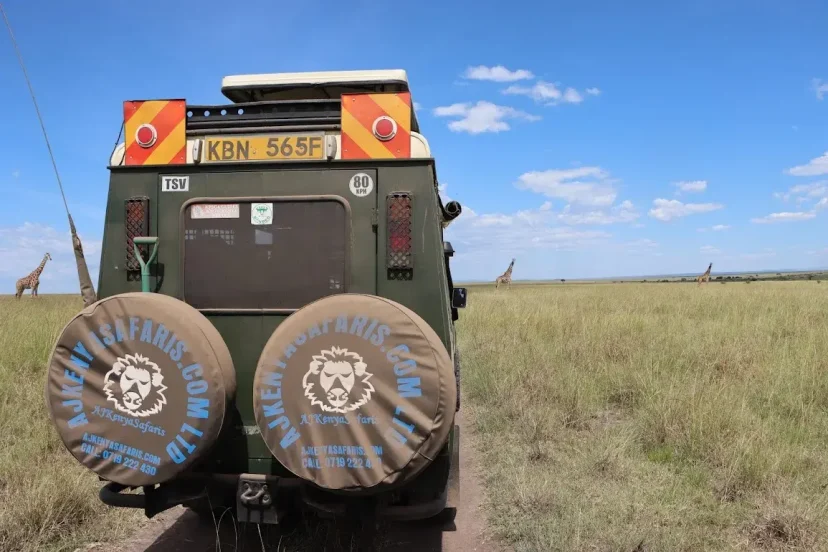 The Kenya itinerary 7 days is perfect for the UK traveler who wishes to see more of the country within a week, and it includes some exciting adventures. Places you will visit include Samburu National Reserve, Ol Pejeta Conservancy, Lake Nakuru National Park, and Masai Mara National Reserve.
These are must-visit destinations for lovers, families, friends, groups, and anybody wishing to have a memorable safari. They set the mood and ignite the flames for lovers while bringing the families, friends, or groups together, allowing them to create lifelong memories.  
And for us at KenyaLuxurySafari.co.uk…who are we? We are a team of safari experts born and raised in Kenya, ready to show you the best of Kenya within seven days. Our knowledge of the said destinations is vast, and as such, no one is better suited to show them to you than us. 
Enquire or Book Your Kenya Itinerary 7 Days Safari Now
The Summarised 7 Days Kenya Safari Itinerary
The Detailed Kenya Itinerary 7 Days Packages
Day 1: Arrive in Kenya, Airport Pickup, & Transfer to Samburu
It's almost always a bright day in Nairobi, and to match the city's vibrance is your guide who is there to pick you up upon landing. Your adventure starts with a short briefing about your Kenya itinerary 7 days safari, including what to see and expect.  
Then the guide welcomes you to your exclusive 4×4 safari land cruiser, marking the start of the 7-hr drive from Nairobi to Samburu. Few road trips are as visually appealing as Nairobi-Samburu drive, thanks to its adversely stunning terrains, beautiful countryside views, and memorable stop-overs.
One such stop-over is the Nanyuki equator. You get the opportunity to take photos at this landmark and even have the locals demonstrate its effect at a small fee. There is no other stopover from Nanyuki to Samburu, and you should be resting at the hotel by early afternoon. 
You can now rest, take late lunch, and wait for the next day's adventure after that long drive. We advise you to book a flight that lands in the country around 3:00 a.m. to 4:00 a.m. It will avoid spending more money by spending a night at the capital.
Day 2: Full Day Game Drive at Samburu National Reserve with Packed Lunch
Samburu is a stunning park laced by stark aridity, striking palm groves, riverine forests, wildlife, and captivating landscapes. Your morning begins with a breakfast overlooking this stunningness, not too long after which your guide takes you to the heart of the park for a morning game drive. 
Bare for you to see is a pristine wilderness that hosts vast populations of wildlife, including wild dogs, hyenas, lions, and over 900 elephants. There is, of course, the Samburu Special Five: Beisa Oryx, Reticulated Giraffes, Grevy Zebra, Gerenuk, and the Somali Ostrich. 
Today's game drive will continue to dusk, meaning that you will take your packed lunch in the wilderness. The adventure continues after lunch. Ewaso Nyiro River will help you live out your wildest fantasies as you come close to the hundreds of wildlife and birds quenching their thirst and grazing at its banks.
The guide drives you along the river to introduce its variety and iconic beauty, which you will appreciate. Couple this with the tranquil ambience for which the park is known, and you have yourself the best Kenya itinerary 7 days adventure. 
Your game drive extends till evening when we end our day staring at sunset and wildlife.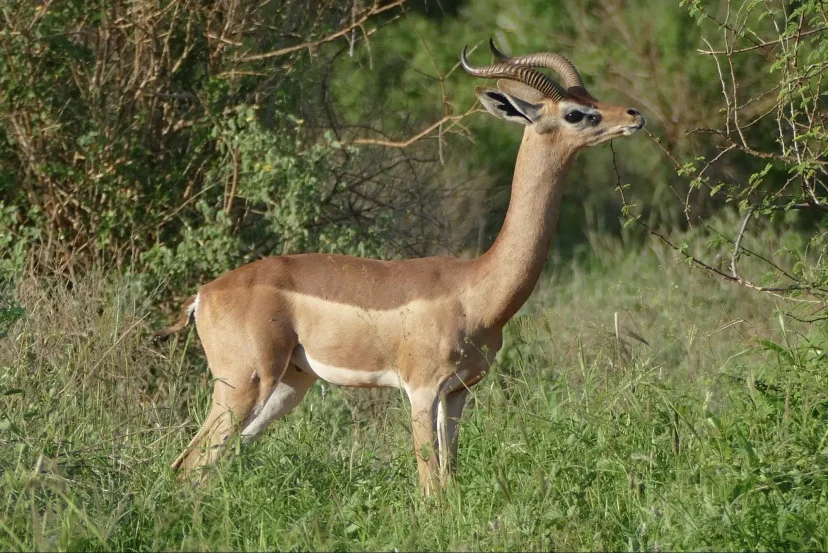 Day 3: Road Trip to Ol Pejeta Conservancy & Afternoon Game Drives
Close your eyes and dream of mornings when sweet bird serenades replace the anxiety that otherwise comes with it. Dream of never-ending plains of beautiful landscapes, sunrise, delicious breakfasts, and tranquil ambiences. 
Dream of that, and you've pictured a Samburu morning. On this day, you will have your breakfast on your room's viewing deck so that you get to experience this surrealness. The plan is to check out the camp by 10 am for the 2-hr drive to Ol Pejeta, arriving there in time for check-in and lunch at Sweetwaters Serena Camp.
Your day is not complete since you will enjoy an afternoon game drive at Ol Pejeta Conservancy. Like the Samburu, the Ol Pejeta never runs out of wildlife and effortless landscapes, only a little lusher this time.
It is really where ultimate luxury and pristine meets nature's magnificent wonders – think Mt. Kenya and tremendous wildlife diversities. The evening game drive allows you to sample this goodness, and you can expect to see the Big Five, zebras, giraffes, impalas, and rhinos.
Day 4: Morning Game Drive at Ol Pejeta Transfer to Lake Nakuru & Afternoon Game Drive
Did you know that the Ol Pejeta hosts the only two remaining northern white rhinos in the world? Yep, and that is where this morning game drive that starts at 6 am takes us.
Apart from the two rhinos, the conservancy hosts over 140 endangered black rhinos, cheetahs, wild dogs, hippos, and Jackson's hartebeests. Your guide lets you have your heart's fill of these creatures before driving out of the conservancy and starting the road trip to Nakuru at around 9 am.
The drive is four hours long and is as scenic as the rest, with a stopover at Nyahurur Fall's. This is your opportunity to take photos. From there, the guide takes you straight to Lake Nakuru lodge for check-in and grab lunch before heading out for an afternoon game drive.
The pink waters of Lake Nakuru, the wildlife, and the wooded and bushy grasslands are reason enough to visit Lake Nakuru. Couple that with the surrounding escarpment and charming ridges, and Lake Nakuru is a tourist's haven. 
To marvel at is the considerable birdlife and wildlife, which includes four of the Big Five and other 56 different mammal species. Have a blast spotting the waterbucks, white rhinos, giraffes, zebras, lions, elephants, hippos, and flamingoes. 
The drive also introduces you to the Lion Hill and Out-of-Africa viewpoints, from where you can have a bird's eye view of the park. Romantic dinners by the shores of Lake Nakuru can be organised on request.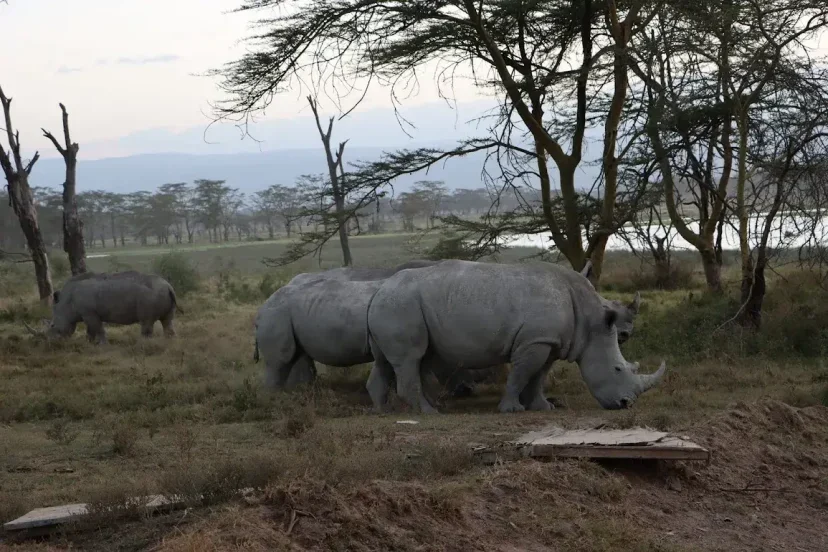 Day 5: Morning Game Drive at Lake Nakuru and Drive to Masai Mara National Reserve
There's no getting your fill of this breathtaking, wildly romantic park, but the guide tries to anyway with this morning game drive. The Makalia Falls, wildlife, and flamingoes are our objects of fascination this time, and the Enasoit, Honeymoon, and Lion Ridge Hill form part of this breathtaking landscape. 
The game drive lasts about 3-hr from 6 am, after which we begin the 5-hour drive to Masai Mara. It is a long drive with a stopover at Narok town where you will take your lunch, stretch your legs, do some shopping, and then continue with the road trip.
You should be at Basecamp Masai Mara by early evening, and we will leave you to enjoy the rest of the day in its delightful company.
Day 6: Full Day Game Drive at Masai Mara National Reserve with Picnic Lunch
Masai Mara continues to capture the world's attention with its unwinding plains that stretch over 1510km2, over 50 different mammal species, and over 450 bird species. Our guide takes you to the heart of its postcard-worthy plains at 6:00 a.m., ready for our full-day game drive. 
While morning game drives are known for their high number of wildlife sightings, the beautiful sunrise will do it for you. You are introduced to generous amounts of the Big Five, wildebeests, impalas, giraffes, dik-dik, antelopes and hyenas, with the sunrise forming a magical background.
Today's exploration spills over to the Mara River, which is basically where the animals congregate for a drink. Your guide finds a shady spot in the park when the clock strikes 1:00 p.m. for a lovely scenic packed lunch. 
Mara is ranked as one of the world's best parks, and the afternoon game drive shows you why. You are in for a treat as you sample what the reserve has to offer, from grasslands to the woodlands, riverine forests, acacias, deciduous thickets and scrubs.
Your drive spills over in the evening when we keep silent and watch in awe as sunset does its magic.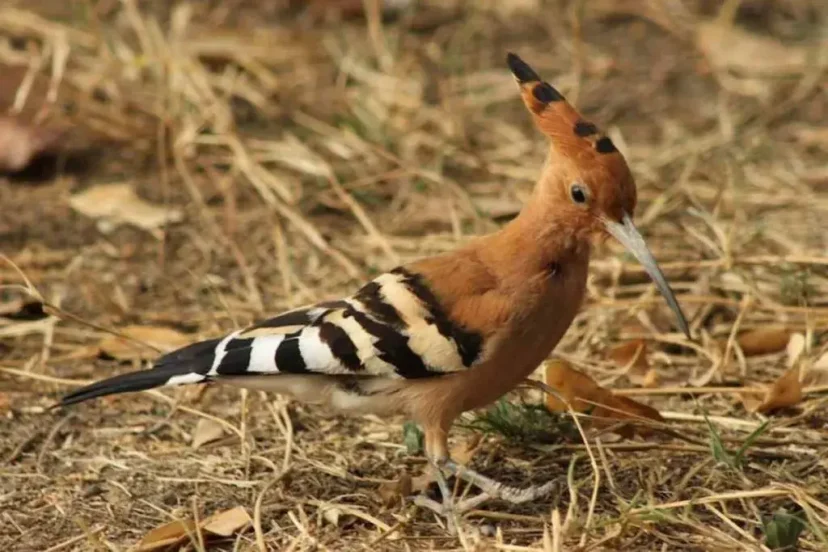 Day 7: Morning Game Drive, Maasai Village Visit, and Drive Back to Nairobi
This morning game drive allows you to spot the wildlife you might have missed on previous days. It lasts for about three hours and is followed by a Maasai village visit.  It is the perfect time to interact with the locals as you experience their lives straight from Manyattas.
The Manyattas are made from mud, human urine, sticks, cow dung and grass and are still among the most beautiful formations at Mara. Sit and listen to tales of this tribe's near-death encounters with the wild. Learn to make a fire by rubbing two sticks together. 
Break a leg with the young Morans by all means if dancing is more your speed. The visit is only an hour long, after which we board the Landcruiser for the drive back to Nairobi. We drop you off at the airport and bid you goodbye.  
Items Included in the Package Cost
Pick-up from the Jomo Kenyatta International Airport in Nairobi

Services of a professional, Gold level safari guide

Game drives in a luxurious 4×4 safari cruiser 

Exclusive use of the safari land-cruiser for the  7 days

Mineral water during game drives 

Meals and accommodation on a full-board basis for 6 nights 

All applicable park fees and government takes 

A full-day game drive at Samburu on day 2 with packed lunch 

Game drives at Ol Pejeta on day 3

Morning game drive at Ol Pejeta on day 4

An afternoon game drive at Lake Nakuru on day 4

A morning game drive of Lake Nakuru on day 5

A full-day game drive at Masai Mara on day 6 with packed lunch 

A morning game drive at Masai Mara on day 7

A visit to a Maasai village on day 7

Return to the airport, hotel or residence at the end of the safari

.
Items Excluded from the Price
An optional hot air balloon safari at £350 Per Person

Optional bush dinner for 4-pax at £60 Per Person

Easter, Christmas, new year, & other holiday Supplements of £20-£50 Per Person Per Night

Gratuities and tips to the safari guide

Local and international flight tickets

Laundry services

Extra meals or drinks in the hotel, except typical lunch, dinner, and breakfast

Transfer fee when sending the money
Total Safari Price Per Person Sharing
| Date/Month | Price Per Person Sharing |
| --- | --- |
| 2nd Jan – 31st March | GBP 2251 |
| 1st Apr – 30th June | GBP 2060 |
| 1st July – 31st Oct | GBP 2600 |
| 1st Nov – 19th Dec | GBP 2224 |
| 20th Dec – 1st Jan 2024 | GBP 2684 |
The price is based on two people travelling together and sharing the accommodation and safari vehicle. These prices are based on the 2023 seasons and it will be cheaper if you travel as a group of 4-6 people.
The accommodation often gets packed during the migration season and is only confirmed upon making a deposit. Kindly book early to ensure you don't miss your prefered accommodation. April-June is the low season, July-October is the peak season, and November-March is the high season, excluding holidays and festive season.