Luxury Family Safari Tours - Best Safari for Kids - Packages and Cost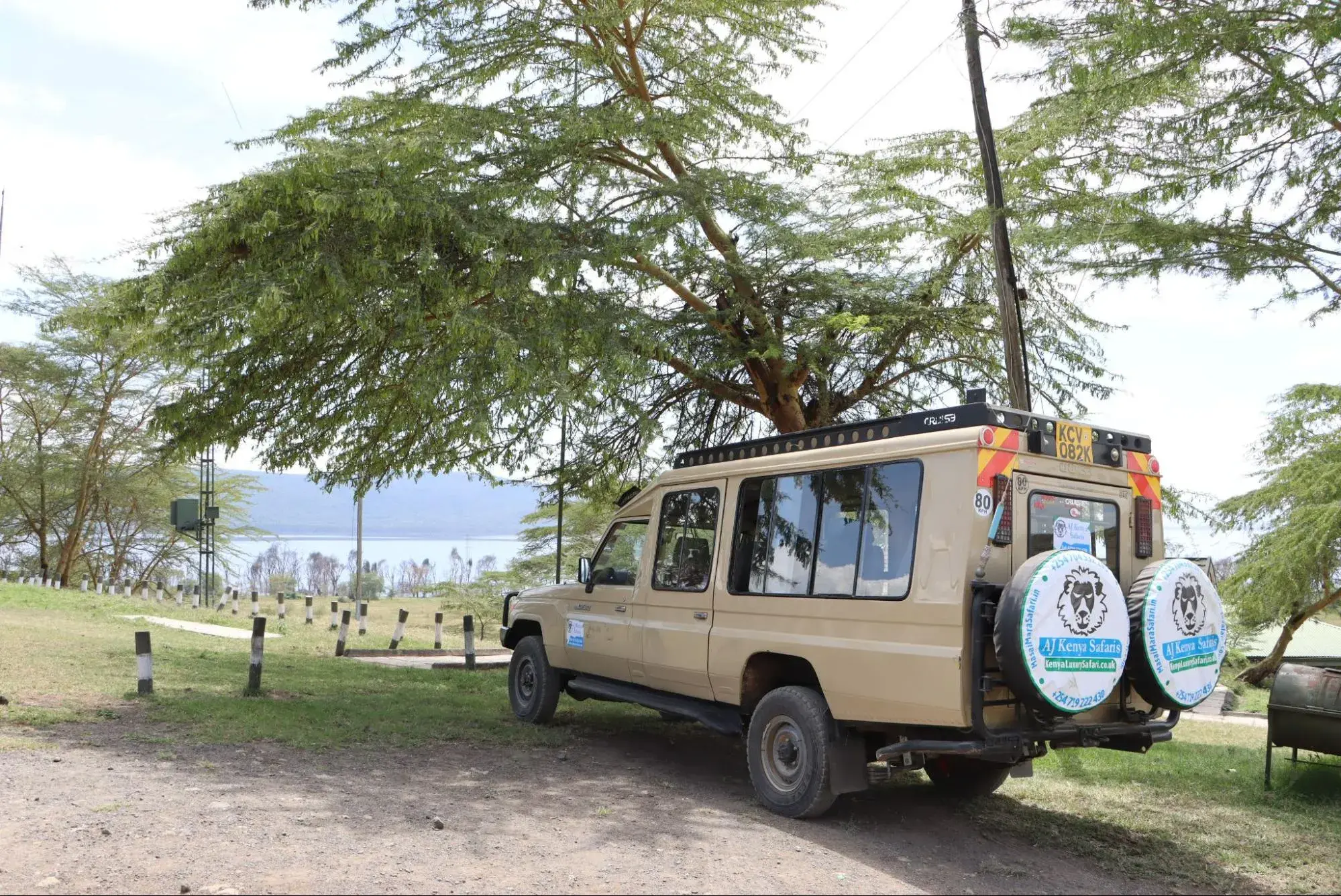 How beautiful must it be to book the best luxury family safari in Africa and view this wonderful continent through the curious eyes of a child?
How surreal would it be to experience sunsets in the wild as you share in the childly delight of spotting a lion, rhino or an elephant for the first time?
Kenyaluxurysafari.co.uk are the best choice for planning luxury family safari holidays in Africa that go beyond.
Our local guides handcraft each of our family trips in Africa to give you the chance to experience the freedoms and magics of Kenya with the ones you hold dearest.
We use our local expertise to plan family holidays in Africa that take you to destinations that will leave your loved ones yearning for more.
Tailor-Make Your Luxury Family Safari to Africa Now
Our Most Booked Family Luxury Safari by UK Citizens
| Our Most Booked Kenya Luxury Safari Holidays | Price Per Person Sharing | View Detailed Itineraries |
| --- | --- | --- |
| Experience True Safari Luxury with this 3-Day Masai Mara Classic Safari | £645 | Detailed Itinerary |
| Unforgettable, 4-Day Trip to Masai Mara – Big 5 and More | £889 | Detailed Itinerary |
| Our Best Selling, 5-Day Masai Mara Safari | £1,084 | Detailed Itinerary |
| 4 Days Big 5 Safari in Lake Nakuru and Masai Mara | £1,042 | Detailed Itinerary |
| 3-Days Safari with a Stay at Jambo Mara Safari Lodge: Where Elegance Meets Immeasurable Natural Beauty | £718 | Detailed Itinerary |
| Blissful, 4-Day Keekorok Lodge Masai Mara Safari | £1,024 | Detailed Itinerary |
| Just the Vacation You Need – 4 Days at Base Camp Masai Mara | £933 | Detailed Itinerary |
| Masai Mara: Why this 5-Day Big 5 Safari is the Perfect Honeymoon | £1,178 | Detailed Itinerary |
| A Relaxed, All-Inclusive 6 Days Safari in Kenya | £1,748 | Detailed Itinerary |
| 7-Day Honeymoon Safari: This is All the Magic You Need | £1,678 | Detailed Itinerary |
| 7-Days Safari to Kenya's Most Breathtaking Destinations | £1,846 | Detailed Itinerary |
| Kenya Wildlife Safari:7-Day of Unsurpassed Bliss | £1,839 | Detailed Itinerary |
| Grand Heli Tour: 8-Day of Helicopter and Wildlife Adventure | £9,795 | Detailed Itinerary |
| The Perfect, 8-Day Kenya Honeymoon Safari | £1,732 | Detailed Itinerary |
| 8-Day Safari in Kenya – A Holiday with Purpose | £2,053 | Detailed Itinerary |
| 9-Day Helicopter Safari: An Exclusive Look into Kenya's Finest | £15,365 | Detailed Itinerary |
| 12-Day Kenya Safari and Beach Holiday – A Dream Vacation | £3,141 | Detailed Itinerary |
| 14-Day, Wildlife and Beach Honeymoon Safari | £4,815 | Detailed Itinerary |
| Beat the Wanderlust with This 14-Day Wildlife-Beach Honeymoon Safari | £3,698 | Detailed Itinerary |
5 Best Family-Friendly Safari Holidays in Africa Destinations
Family holidays in Africa are a treasure trove of breathtaking landscapes, natural wonders, near-perfect accommodations, and a wide variety of wildlife.
If well planned, your trip will give you endless opportunities to create memories that will span a lifetime and bonds that will stand the test of time.
But which are the best destinations in Africa for a memorable safari trip with children?
Luxury Family Safari Destination - #1. Giraffe Manor in Kenya
Few holiday destinations can match the beauty and extraordinariness that the Giraffe Manor provides.
This child-friendly hotel flaunts a perfect combination of irresistible courtyards, verdant gardens, posh interiors, and alluring facades.
It is in every aspect one of the luxury African hotels that create the ambience that families need for unforgettable family holidays in Africa.
But even with all that beauty, its rare and fascinating guests, the Rothchild's giraffe, capture the attention of most visitors.
About 20 giraffes roam this sublime property, the sight of them poking their necks into restaurant windows, an experience that is as exceptional as it is fascinating.
Kickstart your morning by sharing your breakfast with giraffes. Head to the bar and sample their extensive cocktail menu.
Or spend the day outdoors playing garden games and feeding giraffes from large swings.
PS: The hotel provides puzzles, board games, and colouring pages to keep your kids occupied.
Family African Safari Vacation Packages Destination - #2. Masai Mara National Park in Kenya
While the Giraffe Manor takes the cake for being Kenya's most luxurious hotel for kids, Masai Mara holds the candle for its pure unadulterated natural wonders.
A drive down its striking plains on a luxury family safari holiday reveals some of its 90 species of mammals, 400 avid species, and an exceptional landscape.
The reserve features scattered acacia, riverine forests, and sunburnt grasslands. The best part is its endless string of exciting activities for you and your kids to indulge.
These include game drives, hot-air balloon safaris, hikes, guided nature walks, and exceptional bush dinners and lunches.
Next, we look at Masai Mara's best African safari resorts for families.
You could spend a lifetime walking down the hallways of the Mara Serena and still never cure yourself of bewilderment.
Perched atop a hill overlooking the stunning Mara Triangle, this lodge is the gateway to family-friendly safari holidays that transcend.
The lodge is equipped with facilities that match its grandeur, worthy of its outdoor pool, full-service laundry, spa, fitness centre, and round-the-clock room service.
Staying true to its posh personality are bespoke family-style accommodations that accommodate on-request buffet-style meals, children friendly safaris, breakfasts by the pool, and safari dinners.
In addition to being an absolute stunner, this lodge also offers a wide selection of children's entertainment facilities.
They include board games, books, and TVs. Additional family activities include cooking lessons, wildlife movies, sundowners, tree planting, and guided nature walks.
Basecamp Masai Mara caters to your every whim, whether it's three-course family dinners or nights of feel-good pop music and BBQs.
Poised along the captivating banks of River Talek, this lodge evokes an unmistakable allure with its lush surroundings, vast birdlife, and family-friendly amenities.
The lodge is designed to utmost perfection, and you'll struggle to disagree once you see its family tents.
Each family tent has two separate wings, a double bed and a shared bathroom area.
Not only are these tents tastefully styled, but they are also fitted with spacious balconies which offer breathtaking views of the Mara savannah.
A charming mix of modern luxuries, breathtaking panorama, and faultless amenities, the Ilkeliani Mara Camp sits right at the heart of the Masai Mara.
It is in every little bit gorgeous, and all 12 tents are stylish, sumptuous, and fitted with en-suite bathrooms and viewing decks and serviced to exceptional levels.
The lodge also has a child-friendly menu, bar and lounge, swimming pool, free Wi-Fi, and enchanting gardens.
Luxury Family Safari Holidays Destination - #3. Serengeti National Park in Tanzania
A sense of peace permeates the Serengeti National Park, a more than likely reason why the park remains a familiar sight in family African safari vacation packages.
Pristine and utterly breathtaking, a trip to Serengeti introduces you to countless wildlife with the large mammal count almost exceeding the 70 mark.
The park is well-placed for luxury family vacations, from its bewildering wildebeest migration, wildlife-thriving plains, huge predator numbers, and excellent luxury accommodation options.
Play a who-spots-it-first game with your kids and see who first spots the Big Five (very common), cheetah (very common), hyena, zebra, hippo, giraffe, wildebeest, hartebeest or gazelle.
Go on a by-foot exploration of the grassland plains, valleys, rivers, and forests or enjoy a family picnic with the effortless plains as your background.
Here are the top lodges and camps in Serengeti, a park you can combine with Ngorongoro Crater to have a memorable safari.
Four Seasons Safari Lodge Serengeti
The Four season's enviable position brings the Serengeti to your doorstep, with never-ending sightings of leopards, lions, buffaloes, elephants and the rhinoceros.
A 29-time Travel +Leisure World's Best Awards winner, this lodge ranks up there as one of the best African safari resorts for families.
The lodge comes highly recommended to those on luxury family safari holidays due to its visually captivating blend of modern architecture, timeless designs, and child-friendly amenities.
The lodge's Kids for All Seasons program, for example, educates young guests on the importance of environmental conservation.
At the same time, the Kijana Club offers arts, a foosball table, board games, video games and DVDs to young adults.
There is no shortage of luxury family safari lodges in the Serengeti, but the Melia Serengeti might be the most extraordinary.
Situated in the heart of the Serengeti, this architectural masterpiece features 50 exquisite rooms, which come complete with mini-bars, en-suite bathrooms, TVs, hairdryers, and viewing decks.
The best part is the Kids & Co, a program that allows kids to live out their wildest safari fantasies.
Not only are your kids treated to a variety of fun-filled activities, but they are also exposed to unique spaces that broaden their imagination.
Styled in light-toned hues, with beautiful oversized windows and stylish furniture, most of the rooms in Faru Faru Lodge have vast outdoor decks that allow views of the magnificent 350,000-acre Singita reserve.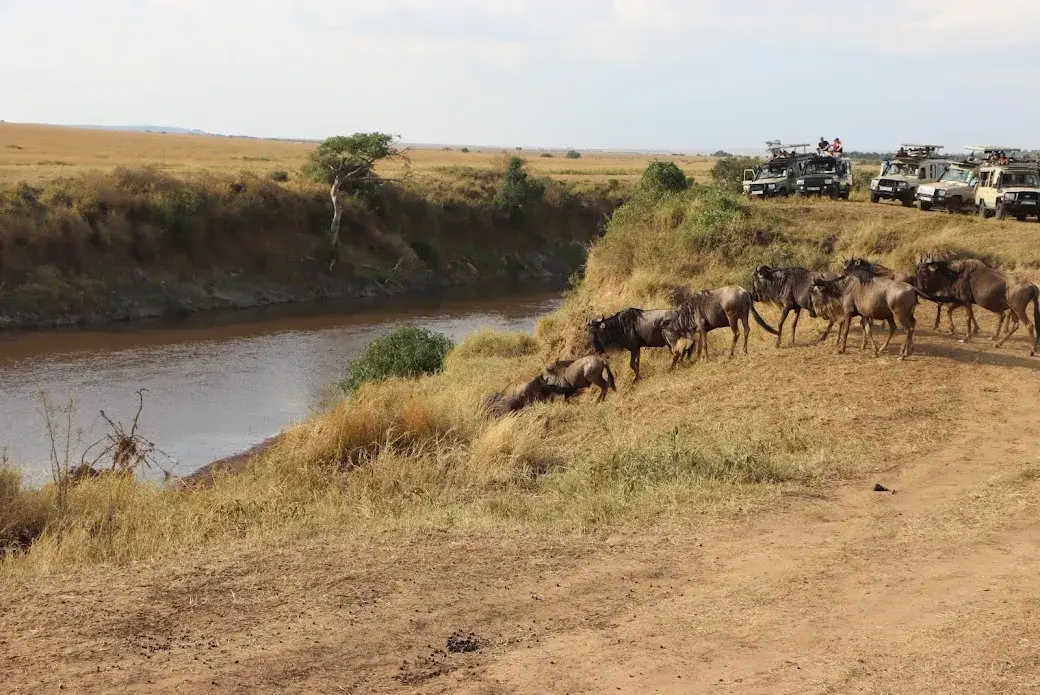 Best Family Safari Holiday Destination - #4. Amboseli National Park in Kenya
The trumpeting of an elephant. The giggle of a child. And the distant vroom of a safari van.
Those are the sounds of a luxury family vacation out in the Amboseli, a magical experience we'd like you to live through with us.
Captivating and utterly perfect, the Amboseli is a charming mix of breathtaking panorama, vast wildlife, faultless accommodation, and ethereal ambiences.
But even that is just a scratch of the surface when it comes to this park's beauty.
Over 1600 elephants roam this park, the highest population in Africa. Other wildlife species include the Big Five, wild dogs, leopards, buffaloes, hyraxes, cheetahs, giraffes, and zebra.
Enjoy some exciting game drives or the view of Kilimanjaro from your van or hotel room.
Take your family for a guided nature walk or enjoy sumptuous family dinners and lunches out in the park.
You can do all that while spending your time at these camps:
Tortilis is not just any other resort; it's a stunning property that balances natural wonders and African surrealness.
The camp is located within the Amboseli, atop a hill that allows sublime views of the park below.
Those on family holidays in Africa will feel more than welcome here. The camp offers family tents with jaw-dropping views of Mt. Kilimanjaro, private viewing decks, and a swimming pool.
Family tents have a double en suite bathroom and twin en suite bathroom. All bedrooms can accommodate an extra bed for kids under 16.
A jewel box in the centre of it all, Kilima sits at the heart of Amboseli in an area that allows direct views of the animal watering pool adjacent to it.
It comes as no surprise that this camp is one of the best African safari resorts for families, thanks to the stunning views of Kilimanjaro, beautifully styled suites, and an epic catalogue.
Beds are fitted with mosquito nets, the menu child friendly, and service the quickest you'll ever see.
Family Holidays in Africa Destination - #5. Kruger National Park in South Africa.
Kruger National Park is as good as it gets for a luxury family vacation to Africa.
The park lies west of the Lebombo Mountains, in a region that combines spectacular landscapes, innumerable wildlife, and thrilling activities to create an adventure the young ones will enjoy.
There are over 147 mammal species to tickle your fantasy, the most common being lions, leopards, rhinos, and the African elephant.
You also explore the terrain with low-range hills enveloped in the open veld, acacia, marula and baobab trees.
Whether you want to go for game drives from morning till evening, dine under the stars or go on hikes, walks or camping, Kruger has got you covered.
Roodewal Bush Lodge is situated on the banks of river Timbavati.
It is a captivating mix of contemporary luxury and lush, picturesque surroundings featuring Jackal berry trees, mahogany, and riverine plants.
All four standalone cottages overlook the river and boast a total of 18 beds, en-suite bathrooms, lounge, kitchen, and closed verandahs.
The lodge is renowned for its high wildlife sightings, hospitality, and standard cooked meals.
Your kids will feel right at home with the park offering game drives, bush dinners and lunches, guided walks and mountain biking.
Elandela Private Game Reserve & Luxury Lodge
Elandela Game Lodge is a peer into Kruger's grandeur with rolling lawns, spectacular suites, private dining facilities, and faultless amenities.
It is particularly endearing, its play area, family game drives, and overall layout and design for African safari trips for families.
Standard suites offer double beds for parents, while the deluxe ones come complete with two family suites fitted with three single beds, each with an en-suite bathroom and shower.
Talk about being family-friendly!
Set on the scenic banks of the Olifants River, the 8 suites of the Pondoro Game Lodge are calmly classical with astounding views of the 98,840-acre Balule Private Game Reserve.
Sophistication and elegance abound here, with suites offering the ultimate comfort and exemplary service. Expect the best of
Dining facilities

Massage facilities

Cocktail bar and lounge

Outdoor pool

Room service

Spa

Wake-up service

Air Conditioning

Restaurant
PS: The lodge does not accept children under the age of 12.
Family Holidays in Africa Destination - #6. Ol Pejeta Conservancy in Kenya
Ol Pejeta is undoubtedly one of the best places for family African safari vacation packages. It is famed for hosting the only two remaining northern white rhinos in the world.
This exciting conservancy lies at the foothills of Mt. Kenya and spreads across one of the most enthralling 36,400-acre lands.
Keep your eyes open for lions lazing out in the grass, giraffes and elephants nibbling on plants, cheetahs hunting for prey, and, it might be your lucky day, the rare wild dog and leopards.
The conservancy also offers countless activities suited for those on luxury family safari packages like horse riding, game drives, cycling, lion tracking, and nature walks.
You can combine your visit with a stay at
Sweetwaters Serena is an understated sophistication thanks to its dazzling interiors and outstanding dining facilities.
This awe-inspiring natural beauty lies at the heart of the Ol Pejeta, footsteps from a watering hole that attracts hundreds of the Big Five, giraffes, rhinos, zebras, gazelles, hippos, and hyenas.
Service is impeccable and intimate, and their rooms oases of luxury and tranquillity.
The resort also provides triple beds for family holidays in Africa or an extra bed in double tents upon request.
Kid-friendly menus, babysitting, and entertainment are provided for all kids to guarantee you have the best family vacation.
The Ol Pejeta House sticks out among luxury family safari resorts thanks to its enviable position and delectable views of Mt. Kenya.
It's very luxurious yet homely, a thing that makes it one of the best African safari resorts for families.
The hotel's rooms take grandeur to the next level, with guests guaranteed optimal comfort in the private guest cottage, two guest bedrooms and two master suites.
Luxury family holidays here feature;
Daily day and night game drive

Two swimming pools

Camel treks, bird spotting, and nature walk.

Cultural dances.
Hotel Fairmont Mount Kenya Safari Club
Palatial comfort, mouth-watering delicacies, and enchanting views of Mt. Kenya sum up the opulent Mount Kenya Safari Club, which sits in over 100 acres of landscaped gardens.
All 110 rooms come with an undeniable sophistication, the very best offering being the direct views of Mt. Kenya.
These are the amenities those on family holidays in Africa with a stay at Fair Mount will love:
Children's playground

Kid-friendly menu

Tennis court

Heated outdoor pool

Accessible bathrooms

A golf course

Paid bicycle renting and horse riding
Family-Friendly Safari Holidays Destination - #7. Bwindi Impenetrable Forest in Uganda
Those looking to create the best safari for kids know to include the Bwindi Impenetrable Forest.
This park is so impenetrable the word impenetrable had to be used twice (Bwindi means impenetrable in Luganda).
The park nestles southwest of Uganda and is an absolute treasure trove considering its eye-catching misty hillsides and 25,000-year-old biologically varied rainforest.
It also offers more than 320 mountain gorillas, half of the world's population, more than 200 butterfly species, and over 346 bird species.
The forest also comes with more than 120 mammal species, with elephants, baboons, chimpanzees, and antelopes easy to spot.
Some of its significant lodges include
This is one of Bwindi's most unique and opulent lodges; it's a no-brainer that we had to list it as one of our best African holiday resorts for families.
The lodge nestles in the rural areas of Bwindi in a seamless location for gorilla tracking.
Inside, African inspired décor blends with modern comfort to create a perfect space for all to see.
Here you'll find mosquito nets, TVs, hairdryers, flushing toilets, bathtubs, hot and cold showers, and an ambience so peaceful you could hear blood flow in your veins.
Family cottages are clean, comfortable, intimate, and well serviced. Your kids will have a blast swimming in the pool, going for walks, gorilla tracking, and going on game drives.
Strike gold by spending time in Buhoma, a striking lodge that offers unobstructed views of breathtaking Bwindi.
Styled in golden-yellow with some hints of brown, the lodge makes you one with wild while still treating you to the best of modern comforts.
Rooms are gorgeous with en-suite bathrooms, plush carpets and intimate lighting, while the outdoors are warm and always in the mood to entertain you.
Those on luxury family safari holidays will love the fireplace, the lounge, bar, and dining area.
This is posh with a capital P, and its incredible views take most of the credit. The lodge lies only 10 minutes from the Nshongi gorilla group, one of the ten gorilla families in Bwindi.
Expect to be floored by its modern facilities, services, striking outdoors, intimate bar, and dining facilities.
Other amenities include;
A cable TV

Round-the-clock housekeeping

24/7 room service.

En-suite bathrooms and free WI-FI.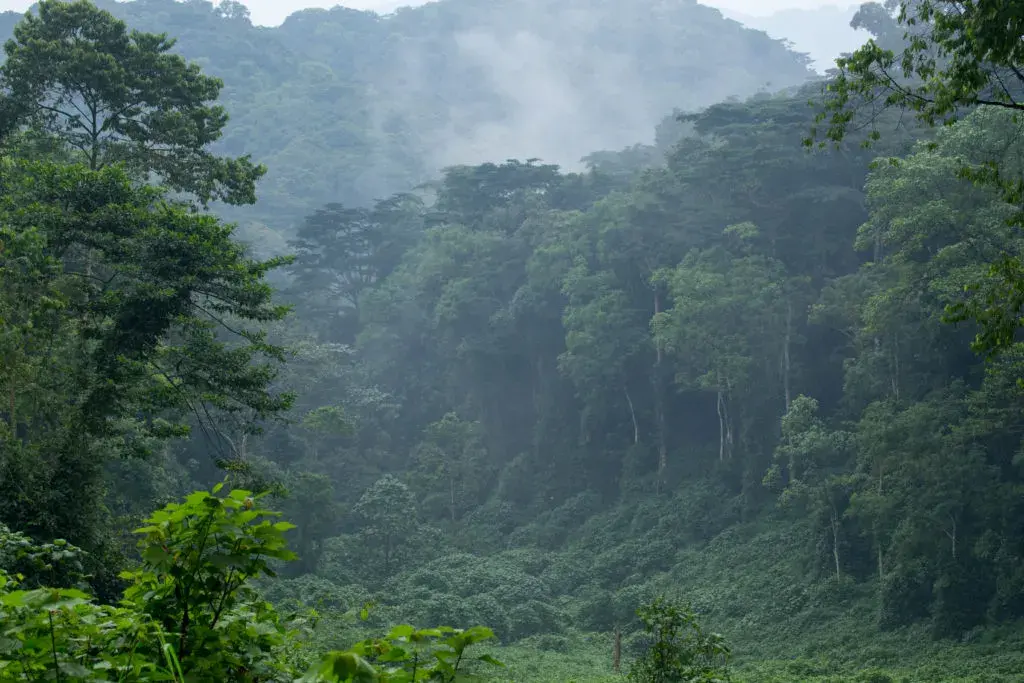 Other Luxury African Safari Destinations for Families - Camps & Lodges
There are a lot of destinations you can take your family when in Africa. Here are other family-friendly destinations that include camps and lodges.
For families looking for an exotic escape into Kenya's live-and-let-live culture, look no further than the Borana Lodge.
Here, awe-inducing views, breezy cottages, exquisite restaurants, and modern, organic designs are real, an experience turned even more surreal by its idyllic ambience.
There are eight cottages for you to choose from, two of which were designed with families in mind.
Savour the artful Kenyan wild from the comfort of your cottage's verandah. Enjoy luxurious showers with stunning views of the African wild.
Go for bush walks, mountain biking, game drives, take a swim at the lodge's infinity pool, and then, when nightfall, retreat to your velvety sheets and silken pillows.
2. Kiba Point Camp in Tanzania
Set on the ravishing banks of the Rufiji River, the Kiba Point Camp brings the Selous Game Reserve to your doorstep.
It also adds a delightful spin to the park with its faultless amenities and high-end furnishing.
Each of its four spacious cottages comes complete with 2 twin beds, an adjoining child room and interiors that are to die for. But that isn't even the best part!
Rooms are fitted with indoor and outdoor showers, private plunge pools, huge plush beds, and sunbeds to make your stay even more luxurious.
The camp also comes with a team of expert guides and staff, who are at your beck and call 24/7.
Activities you can engage with your kids while staying here include:
Birding

Fishing

Boating

Guided walks

Game drives
And here are the amenities found at the lodge:
Laundry

Swimming Pool

Bar

Electricity

Library

24-hour security
3. Chongwe River House in Zambia
Think awe-inspiring, think the Chongwe River House.
Nestled on the banks of the great Chongwe River, this villa merges insane river views, wildlife, and faultless interior décor to bring you a stunning, near-perfect hideaway.
Rooms are open to the river, bathrooms are fitted with waterfall showers, and the interior décor is done to match the termite hills and lianas characteristic of its surroundings.
There's a huge private pool to enjoy, a deck that offers unparalleled views of the gorgeous Zambezi escarpment, spacious air-conditioned rooms, and a fully-stocked bar.
What's more, the house comes with a guide, private, safari guide, and house manager.
4. Singita Serengeti House in Tanzania
Overlooking the striking Serengeti plains and eye to eye with a nearby watering hole where wildlife gathers to drink, the Singita Serengeti is the epitome of cabin luxury.
On its list of fascinations are spacious dining decks, a 25-meter rim-flow, and a fire pit, all of which combine to capture the Serengeti wilderness in all its glory.
The house, or villa, has four guest suites whose design and amenities reveal a peaceful intimacy, unmatched comfort, and an outdoor so surreal you won't believe it's real.
Rooms come with outdoor showers, private terraces, and fully-equipped family kitchens.
The services are exemplary, the furniture chic and luxurious, and the meals delicious beyond words.
Its list of activities is also impressive; it features tennis, game drives, wine tasting, and guided walks being but a few.
5. Luangwa Safari House in Zambia
Replete with stunning views of the wilderness, modern facilities, and exemplary services, the Luangwa Safari House is exactly what perfect family vacations are made of.
The house sits pretty on the edge of a lagoon system, an enviable position responsible for the huge sums of elephants, giraffes, and impalas that frequent the house's surroundings.
To crown, is the magnificent Chindeni Hills which form an effortless background for intimate family dinners and romantic sunrise watching.
The house has four double rooms which are fitted with en-suite bathrooms, spacious verandahs, and impeccable interior décor.
And a huge open front that brings the wilderness to your doorstep. From private chefs to house managers to private tour guides, there's nothing basic about this lodge.
Enjoy game drives, walking safaris, and some of the most delicious cuisines and cocktails at the house.
6. Tuningi Safari Lodge in South Africa
Combine the wonders of an African wilderness and the delirium of a five-star luxury experience and you're left with the sensational Tuningi Safari Lodge.
Tuningi lies at the heart of the Madikwe Game Reserve, an enviable position that opens it up to enormous numbers of wildlife.
The service is exemplary, the ambience tranquil and relaxed, and the rooms spacious, luxurious and well-equipped.
There are four luxury suites and two-family suites for you to choose from, each as breathtaking and decadent as the next.
Enjoy intimate family dinners in their dining room. Catch wildlife, sunrise, and sunsets from your suite's wooden deck.
Explore the long selection of wines in their fully-stocked bar or beat the afternoon sun swimming in the pool.
7. Kwandwe Ecca Lodge in South Africa
With 3 family suites, all of which have rooms fitted with private plunge pools and outdoor showers, the Kwande Ecca Lodge sets the pace when it comes to being family-friendly.
Guests can enjoy exceptional views of rocky escarpments and thick vegetation from their rooms as well as a rich diversity of wildlife roaming nearby.
Rooms come with open interactive kitchens, indoor dining rooms, lounge areas, libraries, and fully-stocked bars.
Enjoy game drives twice a day, nature walks, kite building, intimate family dinners, board games, scavenger hunts, and epic sundowners.
8. Madikwe Safari Lodge in South Africa
The beauty and pristineness of the Madikwe Game Reserve has given rise to several camps and lodges. Here are two of our best picks.
Serene, luxurious, and absolutely breathtaking, Lelepa Lodge offers what most lodges fail to, a calm, luxurious and truly fulfilling getaway.
There are four suites for families to choose from, each providing a kid's room fitted with bunk beds, toys, books, and games.
Here, leisure comes as naturally as its gorgeous landscape and it doesn't help that the staff here is readily available and friendly to a fault.
If urban jungle vibes and tucked-away lodges sound like something your family would love, then you seriously need to consider Kapano.
Each of its four luxury suites promises privacy, comfort, and luxury and do they deliver!
Stay at one of its suits and you will be guaranteed the best of outdoor showers, plunge pools, viewing decks, and outdoor spa treatments.
They have also furnished decks, outdoor dining areas, and fireplace lounges for you to play catch up with family.