Mount Kenya Experiences: Everything you Need to know about Climbing Mount Kenya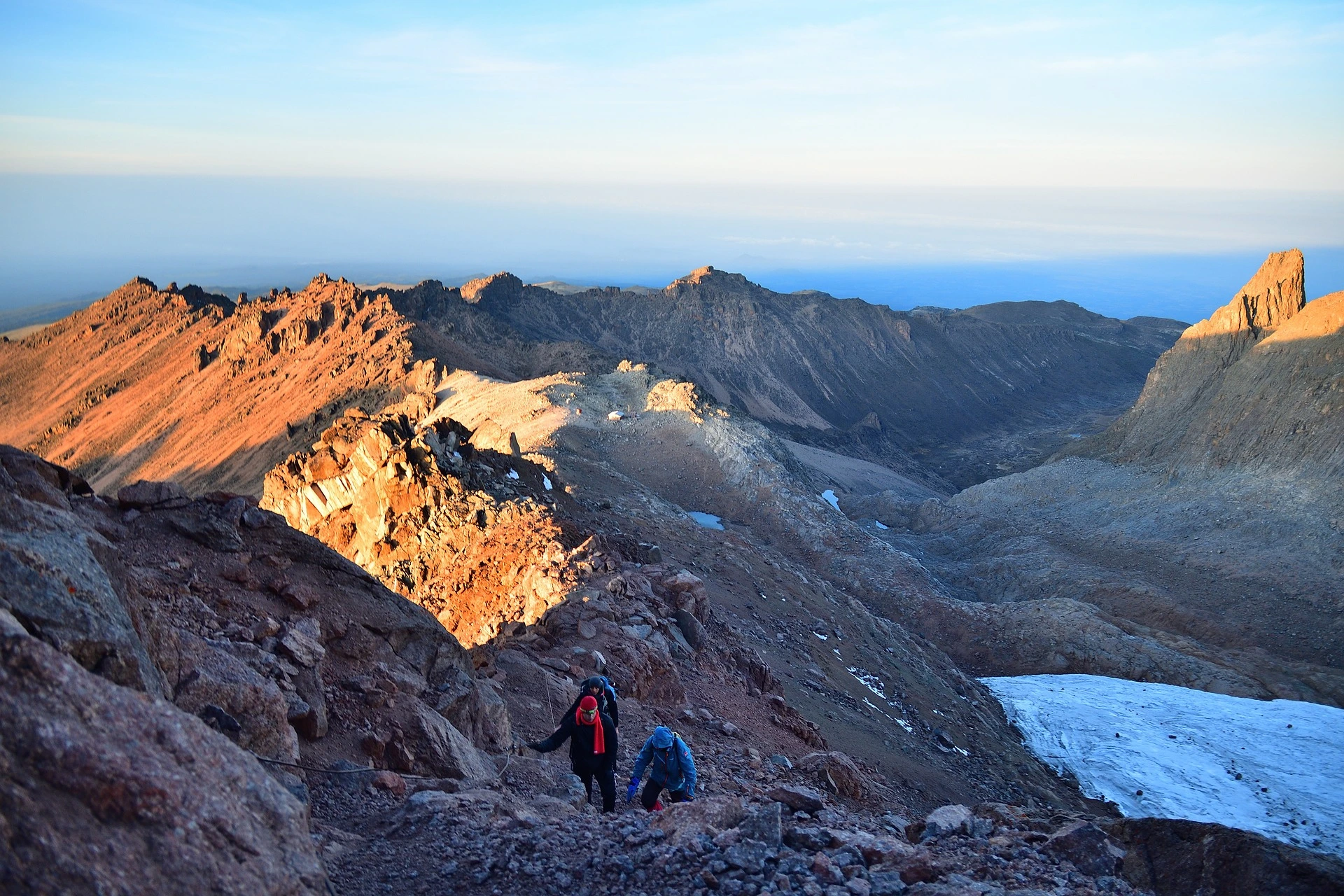 Do you want to discover the secrets of Mount Kenya? Yes? Climbing the mountain is one surefire way to do that. But how difficult is the climb? How do you prepare for it (the climb) so that you get to the highest peaks? Which are some of the types of equipment you need (for the climb)? And what is the best time for Kenya mountain climbing adventures? 
In this article, we answer all these questions and more, so keep reading to learn all you need to know about climbing Mount Kenya. But before then, let us share our contact details and our most booked Kenya safari packages and beach holidays.
Contact us To Start Planning Your Mount Kenya Climbing Tour
Our Most Booked Mount Kenya Climbing Tour and Safari Holidays
3 Interesting Facts about Mount Kenya
At 5,199m, Mount Kenya is the highest in Kenya and the second highest in the African continent. Here are more interesting facts about Mount Kenya.
It is the Highest Mountain in Kenya and the Second Highest in Africa!
Mount Kenya is a sight to behold! Standing at a remarkable 5, 199 meters tall, it is not only the highest mountain in Kenya, but also the second-highest in the African continent (only second to Mount Kilimanjaro).
 The views from the highest peaks are simply breathtaking and many lovers of nature and adventure come every year to admire them.
Mount Kenya is an Extinct Volcano
Despite its great stature, there is still some mystery surrounding Mount Kenya's last eruption. The volcano is estimated to have last erupted around 2.6 million years ago – but this timeline is imprecise and not based on any solid evidence due to the difficulty of determining an exact date for a volcanic eruption in the distant past.
Despite this, scientists are certain that it has been inactive for quite some time as no significant seismic activity or shows of magma have ever been recorded at its base.
It is home to the Mount Kenya National Park, a UNESCO world heritage site
The mountain itself is part of the Mount Kenya National Park, a UNESCO world heritage site that has attracted many tourists and photographers from all over the world.
In addition to stunning views of its snow-capped peaks, this park, which is managed by the Kenya Wildlife Service, is home to diverse flora and fauna, such as the African elephant, tree hyrax, elands, bushbucks, mongoose, duikers, mole rats, leopards, buffaloes, rhinos, and colobus monkeys. Mount Kenya National Park is one of the most beautiful forest reserves in Africa.
The First Recorded Ascent on Mount Kenya Happened in 1929
The first successful recorded climb on Mount Kenya took place in 1929, when a team of British explorers successfully reached the summit.
Since then, many climbers have followed in their footsteps and conquered this majestic mountain – making it one of Kenya's most popular tourist destinations!
Where is Mount Kenya Located and How to get There
Mount Kenya is a majestic mountain located in central Kenya, just north of the equator. If you're planning to visit this majestic peak, there are a few ways to get there from Jomo Kenyatta International Airport.
We can take you on a trip there using our 4X4 Safari Land Cruiser or alternatively, You can rent a car and make the five -hour drive east by road via Thika Road or Nairobi-Nyeri Road depending on your final destination.
You can also use public transport to take a matatu (minibus) to Nanyuki town and further along to Old Moses camp which serves as the starting point for several of Mt Kenya's most popular hiking trails.
With the international airport just 150 kilometers southwest of the mountain, it won't be difficult for visitors to get up close and personal with its breathtaking beauty!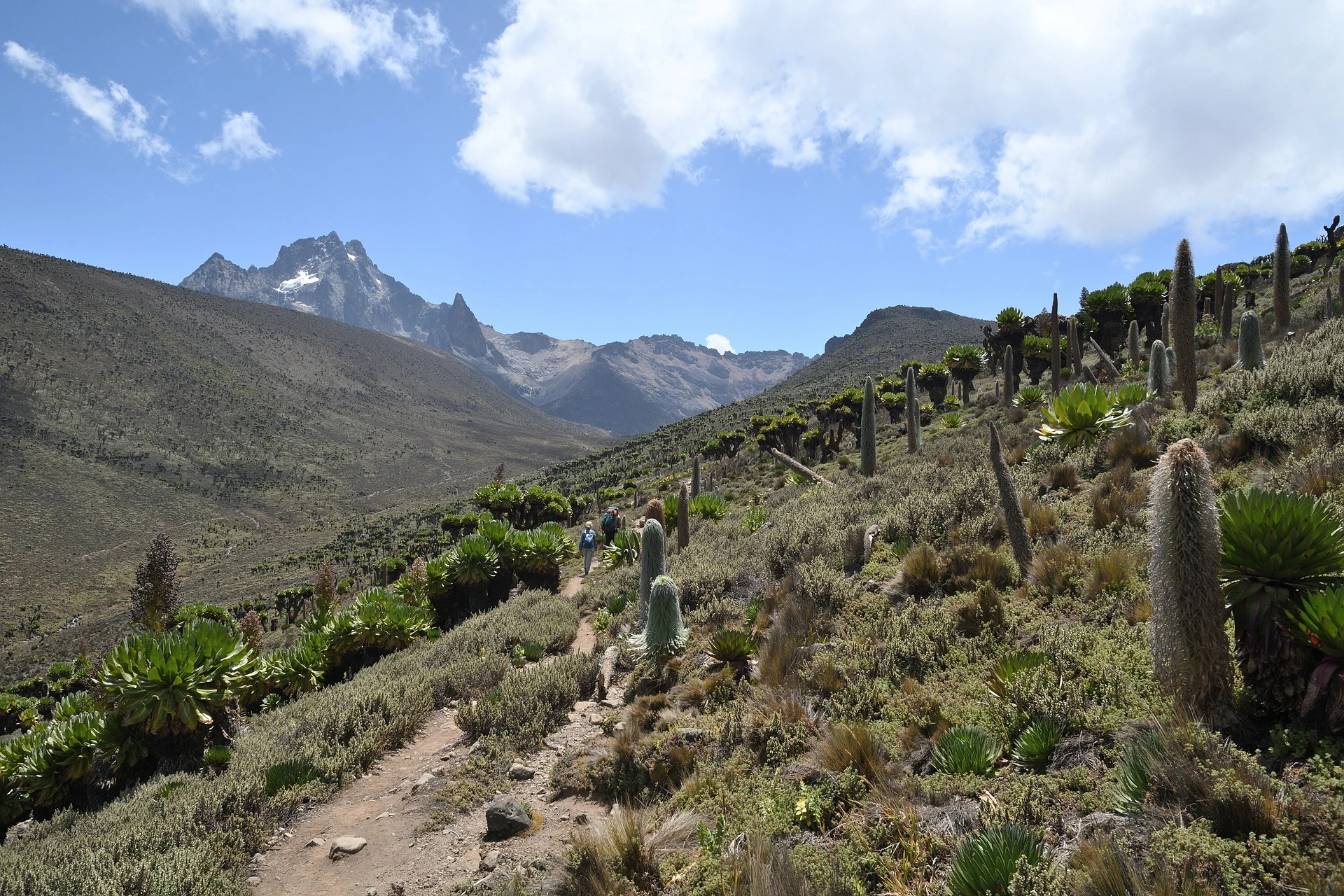 The 3 Summits of Mount Kenya
Mount Kenya has three main peaks; Batian, Nelion, and Point Lenana peak.
Standing at 5,199 meters above sea level, Batian Peak is Mount Kenya's highest peak. This challenging peak requires technical climbing skills and equipment to successfully scale its steep and rocky slopes.
To climb Batian peak you can use the North face standard route which is at its best from July to September or the slightly easier southwest ridge route, best from December to March.
At 5,188 meters above sea level, Nelion Peak is the second-highest peak on Mount Kenya and another exciting peak to climb. Although it is a technically less difficult climb, you'll still need some mountaineering experience and technical equipment to successfully reach the top of this rocky outcrop.
Nelion Peak is typically climbed via the Chogoria route, which offers hikers access to great views of Kenya's bamboo forest, tropical rainforest, alpine zone, and stunning summits.
At 4,985 meters above sea level, Point Lenana is the third-highest peak on Mount Kenya. This summit is popular with hikers of all experience levels since it does not require any mountaineering or technical experience to successfully climb.
It is accessed using the main route which is sometimes called the normal route. The normal route is less challenging and good for climbers of all skills.
Climbing Mount Kenya: How Difficult is it to Climb Mount Kenya?
If you're looking for a challenge, there's no better mountain to climb than Kenya's majestic Mount Kenya. With its rugged and rocky terrain, steep slopes, and high altitudes, this peak is not for the faint of heart – but with proper training, equipment, and determination you can conquer it!
There are several different routes to the summit of Mount Kenya, each with varying levels of difficulty. For those with advanced rock climbing skills, Batian Peak is a popular option, as are Nelion Peak and Point Lenana – both of which require crampons and ice axes to successfully climb.
If you're newer to mountaineering or looking for a less challenging climb, the Chogoria route is easier and provides hikers with spectacular views of Kenya's gorges valley, forested slopes, wild vegetation, alpine zones, and summits.
Regardless of which route you choose, climbing Mount Kenya is sure to be an unforgettable experience – one that you'll never forget!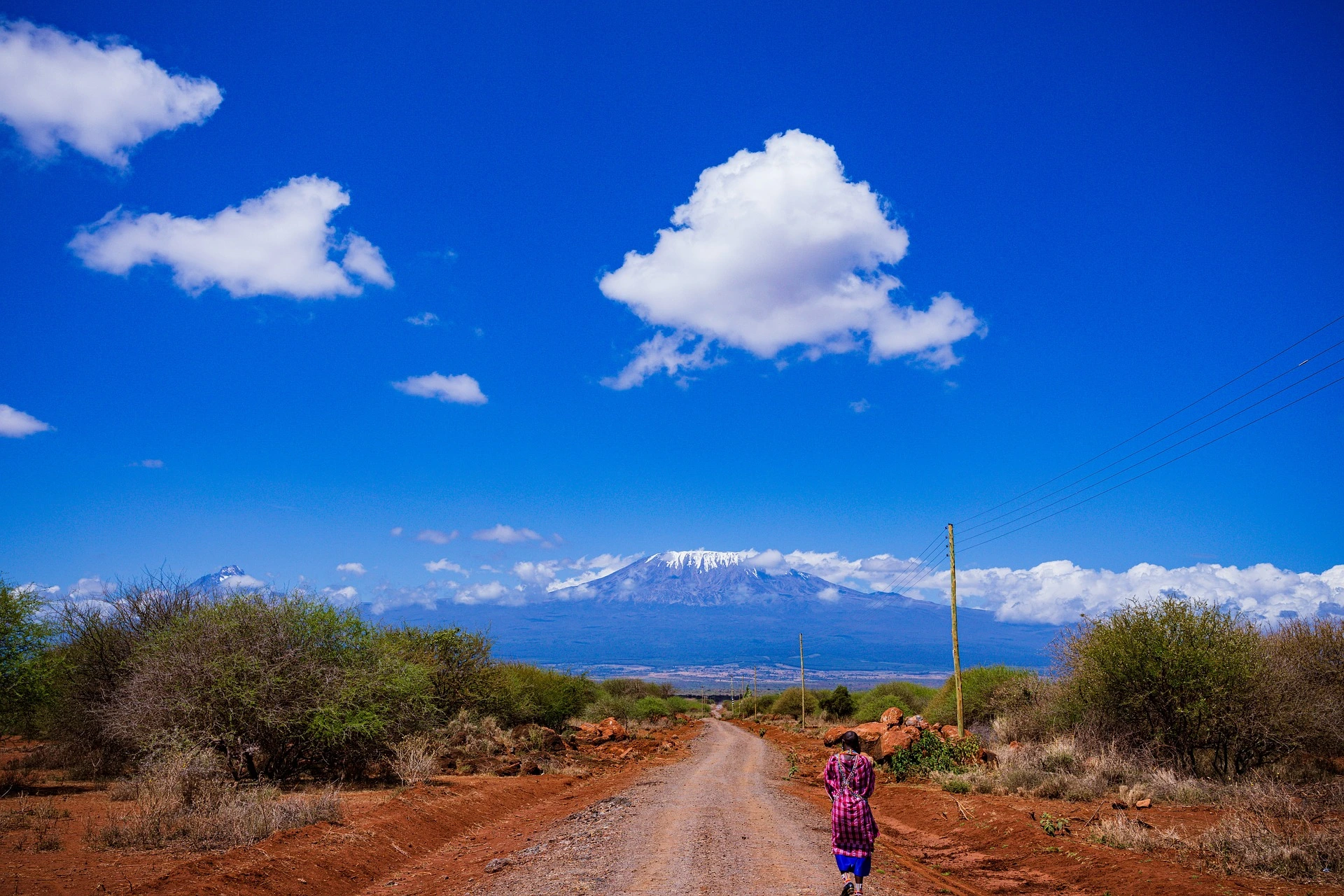 Climbing Mount Kenya: Mount Kenya's Main Climbing Routes
The following are the main routes for those looking to conquer this Kenya Mountain.
Routes Used to Reach Point Lenana
There are 5 main climbing routes used to reach point Lenana. These include the Sirimon route, the Burguret route, the Naro Moru route, and the Timau and Chogoria route.
The Sirimon route is one of the most popular routes to climb Mount Kenya for a number of reasons. The first is that it offers soul-rousing views of Mount Kenya and its surrounding forest.
The second is that it somehow manages to remain dry even during the rainy seasons. And last but not least, there are two camps along the route, where climbers can refresh themselves.
This route is accessed from Nanyuki town and takes you through a breathtaking series of alpine zones, rainforests, moorlands, and rocky ridge before you reach Point Lenana.
A challenging route? Yes, but it is also largely unspoiled with amazing gorge views.
The Burguret route is the perfect fit for those who love quiet hikes. The downside is that the route can get pretty muddy during the rainy season and there are times you'll have to hike through wild vegetation.
Of all the other climbing routes, the Naro Moru route is the quickest and most direct way to climb Mount Kenya. That, plus the Naro Moru route showcases some of the most breathtaking Mount Kenya views, makes it the most popular climbing route.
This route is one of the less used routes, and it goes through Kenya's higher alpine zone.
Although this route is a bit more difficult than others, with proper planning and preparation you can successfully make your way to point Lenana via the Timau route.
Last but not least, there's the Chogoria route, which offers hikers access to Kenya's bamboo forest, tropical rainforest, alpine zone, and stunning summits. This route is a favorite among experienced mountaineers due to its challenging terrain and breathtaking views.
South Ridge route to Nelion
If you reach Point Lenana and find that you still have lots of energy left, you can take the south ridge route to point Nelion.
We should warn you- this is a challenging route that requires some advanced rock climbing skills to complete. Those brave enough to complete it, however, are in turn rewarded with spectacular views of Mount Kenya.
North Face Route to Batian
The North Face route is excellent for climbers who want to reach Batian peak from Nelion. But here's the catch- the route, though stunning, is the most difficult route for climbing Mount Kenya.
Be warned- using this route takes 12 hours to ascend and another 5 hours to descend.
Things you Need to Know Before Climbing Mount Kenya
From preparation to the equipment you need, here's everything you need to know before climbing Mount Kenya.
Climbing Mount Kenya is an incredibly rewarding experience, but it takes proper preparation to make sure you enjoy it. To ensure you are prepared physically for the grueling trek up the mountain, there are some steps to take. Start by following a regular aerobic exercise plan such as running or swimming to build endurance and strength – this will help with breath control for long hikes over steep terrain. 
Next, focus on core strength and building muscle with resistance-based exercises such as squats and seated rows. Finally, work with an experienced mountaineering guide so that they can provide information about the terrain and how best to prepare your body for the rigorous journey ahead. Taking these steps before beginning your climb of Mount Kenya will help set you up for success so that you can get out of nature what it has to offer.
Equipment to Bring for your Mount Kenya Climb (Packing list)
When climbing Mount Kenya, it is important to have the right equipment in order to be safe and comfortable. Below are some of the essential items you'll need for your climb:
Technical Clothing
Gear
First Aid Kit and Others
Paperwork
Hiking boots (waterproof, warm and broken-in)
Collapsible hiking pole
Pain Killers
Yellow fever vaccination certificate
Warm, waterproof jacket
Sleeping bag and tent
Anti-malarial tablets
3 passport copies (optional)
Hiking pants (2)
Sleeping mat
Loperamide diarrhea tablets
Bank cards and cash (for tipping guides)
Breathable waterproof pants
Rusack
Blister pads
Long sleeved fleece tops (2)
Waterproof day bag to carry your personal items
Rehydration packs (dioralyte) or electrolyte powder
Long moisture-wicking underwear (6)
Waterproof duffle bag for unneeded items (left at base lodge)
Throat lozenges
Sports bra for women (2)
Sunglasses and sunscreen
Prescription meds
Thin, warm and windproof mittens (2 pairs)
Bug spray
Iodine water purification tablets
Hiking socks (4 pairs)
2 Water Bottles (water bladder and Nalgene 32 oz.)
Duct tape
Brimmed hat (sun protection)
Head lamp and towel
Toilet paper, toothbrush and toothpaste
Hiking poles: These are not only great for balance, but can also help take some of the weight off your legs during longer hikes on steep terrain.
First aid kit: Accidents happen, and it's important to be prepared with a first aid kit in case anything goes wrong.
Snacks: Food and water are essential for powering through your climb, so bringing along some snacks that are high in protein and carbohydrates can help keep you energized during the journey.
A sleeping bag and tent are also important items to have, as well as any personal supplies you may need such as sunscreen, sunglasses, and bug spray.
With these essentials in tow, you're ready to begin your climb up Kenya's stunning Mount Kenya. Best of luck!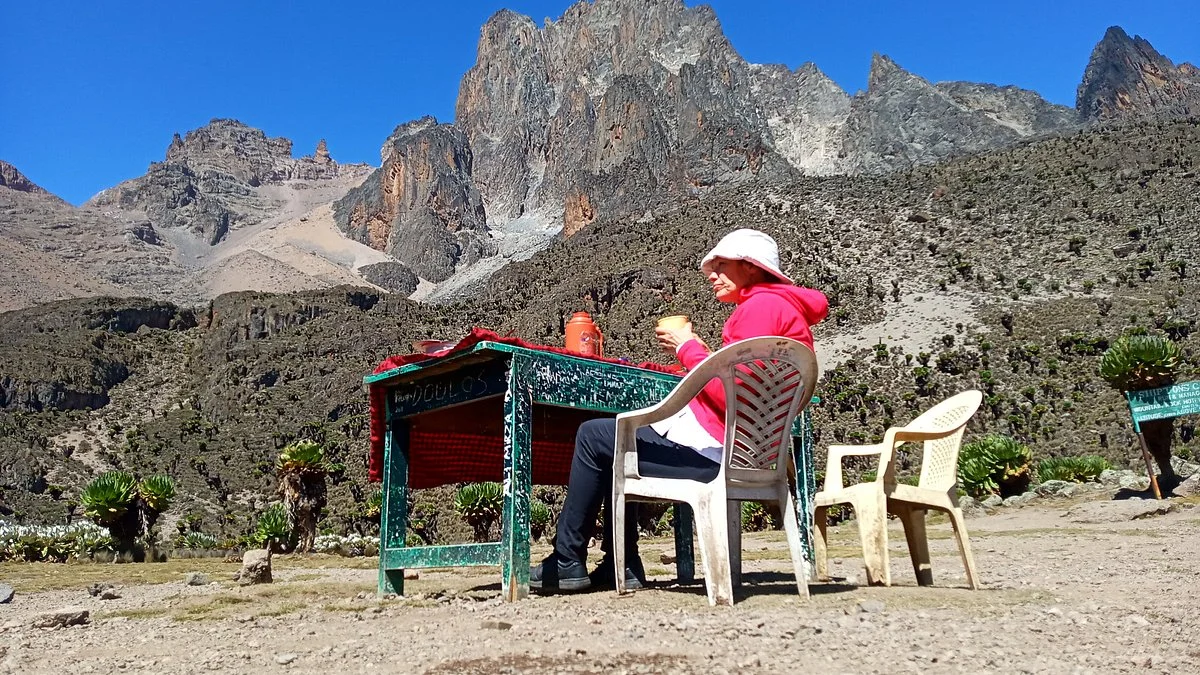 Mt Kenya Climate/ Weather
Mount Kenya National Park is located in Kenya, a country in east Africa that is generally warm. Due to its high elevation and location near the equator, however, temperatures on Mount Kenya can vary significantly depending on the time of year. During the summer months (December-February), it can be sunny and dry, but also very cold. 
The weather is more stable during the dry season (June-August), when temperatures are milder and there is less rain, though it can still get colder as you climb higher up the mountain. For most of the year, the best time to visit Mount Kenya is either during the spring or fall months, when the weather is milder and less prone to sudden changes.
Mountain Climbing Safety Tips
When climbing Mount Kenya, it is important to keep your safety and the safety of others in mind at all times. Here are some tips for staying safe during your climb:
Always follow the route that has been recommended or set by experienced mountaineers, as these will have taken into account factors such as weather conditions, terrain, and any potential hazards.
Always carry adequate supplies, such as food, water, and a first aid kit. It is also important to be prepared for any potential emergencies by carrying essential items such as a map or GPS device so that you can easily navigate back to safety in the event of an emergency.
Stay informed about the current weather conditions on the mountain, and take extra caution if weather conditions are poor.
Use extreme caution when climbing near cliff edges or steep terrain, as these can pose a significant danger for those who are not experienced climbers.
If you are planning on camping during your climb, make sure to bring an appropriate tent and sleeping bag so that you can stay protected and warm during the night.
Always listen to your experienced guide, as they can provide valuable insight and information about mountain climbing safety and will be there to help keep you safe throughout your climb.
We group protective mountain climbing wear into two; thermal base layers and protective outer layers.
Thermal base layers consist of lightweight fabric like merino wool or synthetic materials designed to be worn close to the body in order to trap heat and keep you warm in cold temperatures. They come in the form of vests, tops, tights, and even socks.
Protective outer layers are an additional precaution against extreme weather conditions. Common protective outer layer garments include waterproof jackets, snow pants, and insulated boots that are designed with layered construction in order to provide superior warmth and protection from moisture or wind. Depending on how intense Mother Nature gets, these garments offer options ranging from cool-weather shells to heavy-duty coatings that use fabrics like Gore Tex for enhanced weather protection.
Climbing Mount Kenya Costs
Residents
Non- residents
Adult
Child
Adult
Child
KES 3,000 (~USD 30)
KES 2,500 (~USD 25)
USD 230
USD 100
This cost caters for your: trekking permit, camping fees, and rescue fees.
A 5-day Itinerary for a Mount Kenya Climb
If you're an adventurous kind of person, then this five-day hike up Mount Kenya is the perfect activity for you.
Day 1: Nairobi - Mt Kenya Bandas
You will be picked up from your hotel in Nairobi and driven to Chogoria town for lunch. After lunch, we drive you to the starting point of your hike, located at the base of Mount Kenya. Here you will begin your 10km ascent to Mount Kenya Bandas where you set camp.
Day 2: Mount Kenya Bandas - Lake Ellis Campsite
After breakfast, you begin your 3,600m to the Lake Ellis Campsite. Although challenging, the hike is riveting with jaw-dropping views of Mugi and Ithanguni. Lunch is taken On the edge of a serene river, and dinner at the campsite.
Day 3: Lake Ellis - Mintos Camp
After a hearty breakfast, you'll set off on another 8km hike that takes you through the scenic Hausberg Valley and past Kenya's highest waterfall. We'll stop to enjoy lunch at the top of Nithi Peak, where you can take in breathtaking views of Lake Ellis below. After a challenging day of climbing, you'll reach Minto's Camp where you will spend the night.
Day 4: Minto's - Point Lenana- Old Moses Camp
Your hike to point Lenana begins at 3:00 a.m. Minto's to Point Lenana is a three-hour hike which means we'll get to the peak in time for sunrise. We then descend to Shipton Camp for breakfast after which we begin a 5-hour descent back down to Old Moses Camp, where you can relax and enjoy a hot meal.
Day 5: Old Moses - Nairobi
Breakfast. A 3-hour descent to the Sirimon park Gate. And a two-and-a-half hour drive back to Nairobi.
Frequently Asked Questions
What can I do to prevent altitude sickness when climbing Mount Kenya?
There are a few things you can do to prepare your body for the challenges of altitude and reduce your risk of experiencing altitude sickness on Mount Kenya.
One key step is to build up your physical fitness before attempting the climb, by following a regular aerobic exercise plan such as running or swimming.
Other important steps include ensuring that you have the right equipment for your journey, such as sturdy hiking boots and waterproof jackets to protect you from the elements.
In addition, it is essential to work with an experienced guide who can provide information about the terrain and how best to prepare your body for the challenging climb ahead. With these steps, you can be well-equipped for your ascent of Kenya's stunning Mount Kenya, and enjoy an experience that is both rewarding and safe. Good luck!
Is Mount Kenya harder to climb than Mount Kilimanjaro?
There is no definitive answer to this question, as both Mount Kenya and Mount Kilimanjaro are challenging and demanding climbs that require a certain level of physical fitness and experience.
That said, there are some key differences in the terrain, weather, and available equipment for each mountain.
For example, due to its higher elevation, Mount Kenya may be more prone to inclement weather and colder temperatures than Kilimanjaro.
In addition, while both mountains have well-established routes and trails, the terrain on Mount Kenya is more rugged and steep with fewer places for support or rest stops.
Ultimately, whether one mountain is harder than the other depends on the individual climber and their own personal experience, fitness level, and skills.
If you are considering climbing one of these mountains, it is important to do your research in advance so that you can prepare for the challenges ahead. Good luck!
How much are park fees for Mount Kenya National Park?
The park fees for Mount Kenya National Park may vary depending on a number of factors, such as the time of year and the trekking route you choose.
Typically, standard rates for park entry range from around $20 – $40 per person, while additional fees such as camping or hotel permits may also apply.
It is also important to note that these rates may be higher for non-residents of Kenya, and that some routes or trekking packages may also include park fees as part of the overall cost.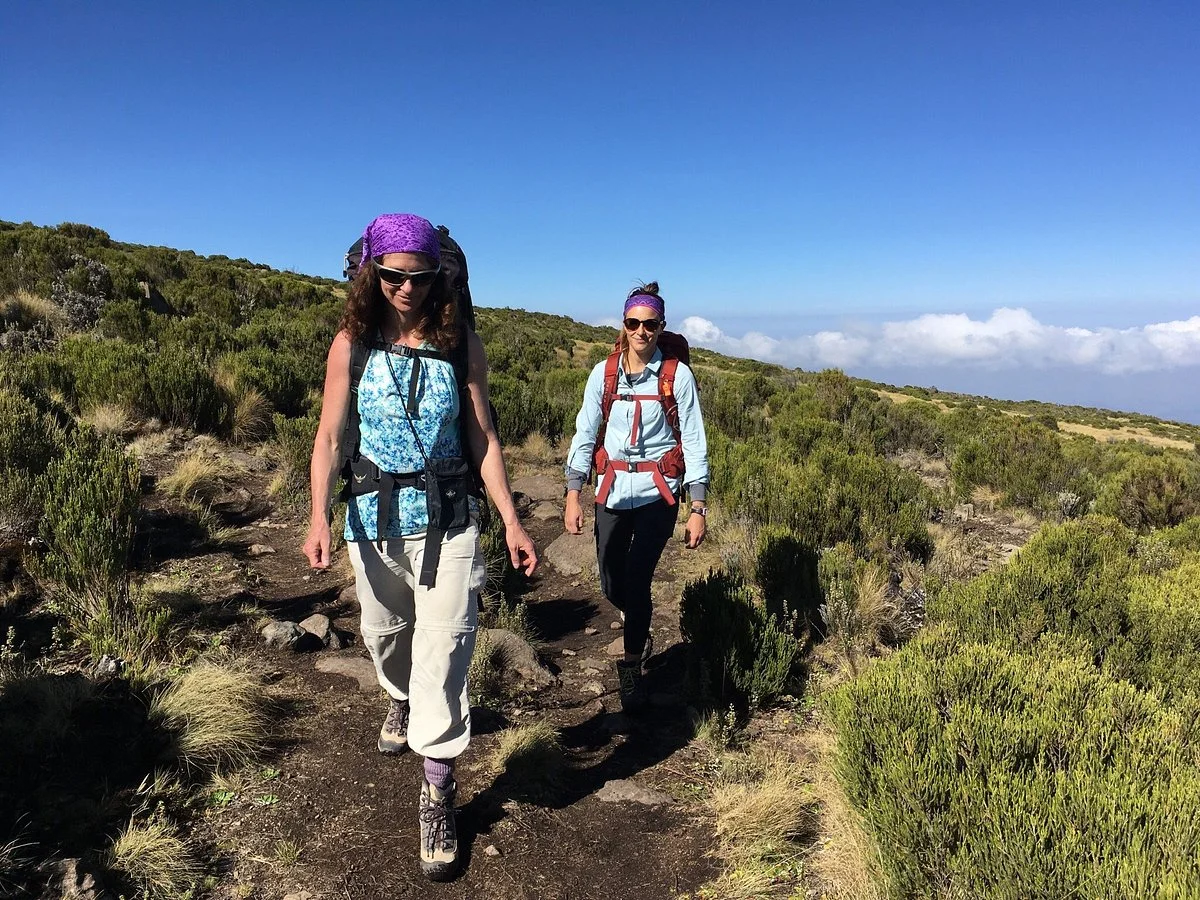 When is the Best Time to Climb Mount Kenya?
For hikers looking for the best opportunity to summit Mount Kenya, the dry season – July to October – is certainly recommended. This period of time typically sees very little precipitation – if any – which allows for a much easier and more enjoyable climb. The weather during this timeframe is ideal as it's also less likely to have strong winds or heavy layers of snow that can hinder climbing efforts. Hiking in Mount Kenya during this time is definitely a great idea – just be sure to bring plenty of water and sunscreen!
Can a Beginner Climb Mount Kenya?
While Mount Kenya is a challenging and physically demanding climb, it is possible for beginner-level hikers to successfully summit the mountain. However, most are only able to conquer the central peaks. The final peak requires some technical climbs. That said, if your goal is to reach the higher peaks, prepare well in advance. Some technical climbing skills will come in handy on the summit day.
For leisure explorers seeking to just have fun, it is important to be well-prepared with the right equipment and training before embarking on this journey. It is recommended that you have at least some previous experience with hiking and backpacking, as well as a good level of physical fitness.
In addition, it is essential to work with an experienced guide or team who can provide you with the necessary training and support for your climb. Your guide will also help you choose the right Climbing routes for beginners.
With these steps in place, you can be well-equipped for your ascent up Mount Kenya, and enjoy an experience that is both rewarding