2023 Honeymoon to Kenya - Packages, Cost and Booking Info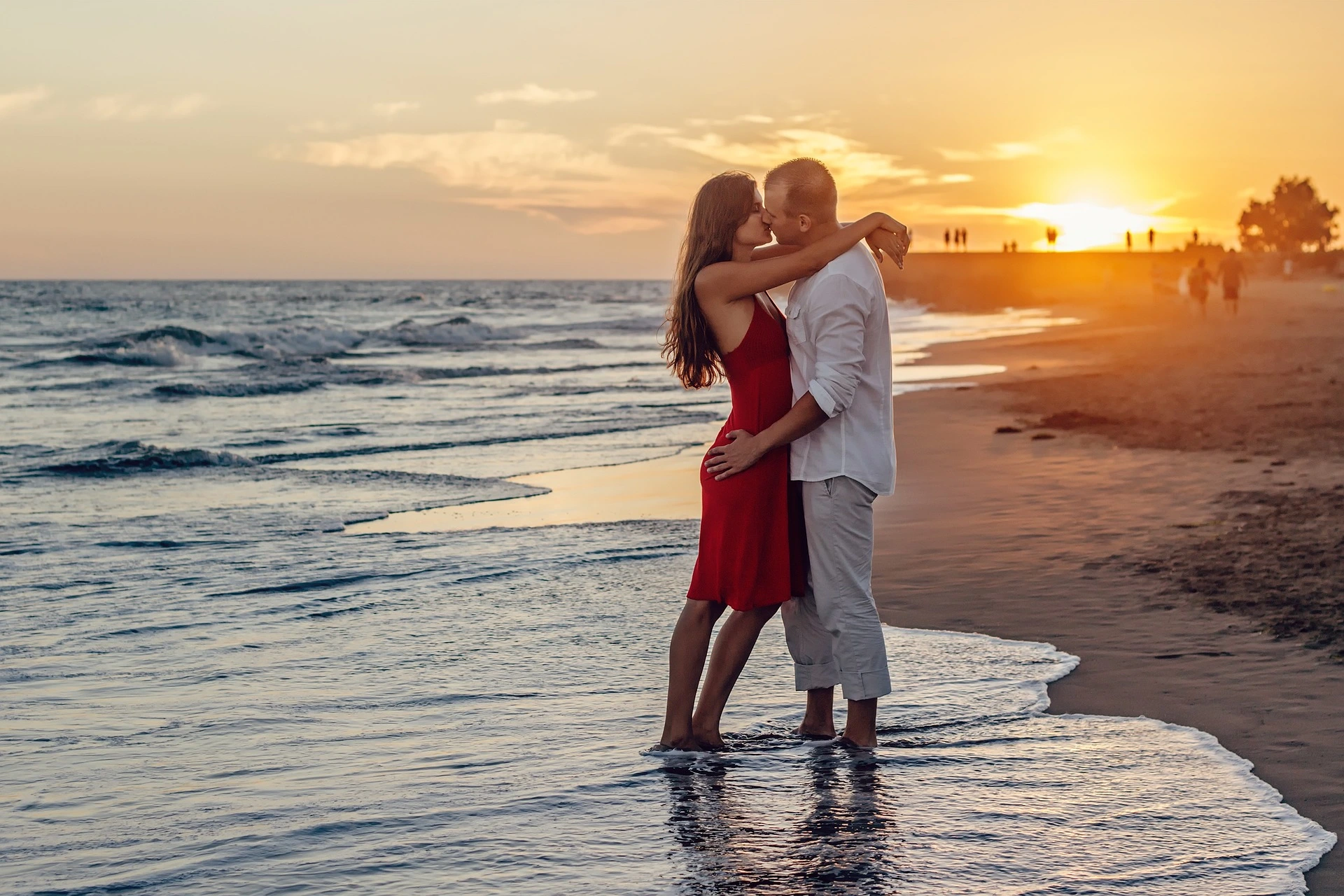 So you're getting married! Congratulations! Now comes the fun part: planning your Kenya honeymoon safari. Luckily, with its stunning scenery, big 5, big cats, diverse wildlife, and friendly locals, Kenya has everything you could want in a honeymoon destination.
It is the perfect choice whether you are the type of couple that enjoys the blue skies and some sand in your toes. Or the kind that likes to go wild on a honeymoon safari. But how do you plan the best African honeymoons for Kenya?
In this article, our Kenya safari specialists will share the information you need to plan the best mid-range and luxury Kenya honeymoon package. We will also share the best honeymoon lodges in Kenya and the likely cost of a honeymoon in Kenya. But before then, let us share our contact details and our most booked Kenya Honeymoon packages.
Our Most Booked, Kenya Safari Honeymoons - Packages and Cost.
8 of the Best Safari Honeymoon Destinations in Kenya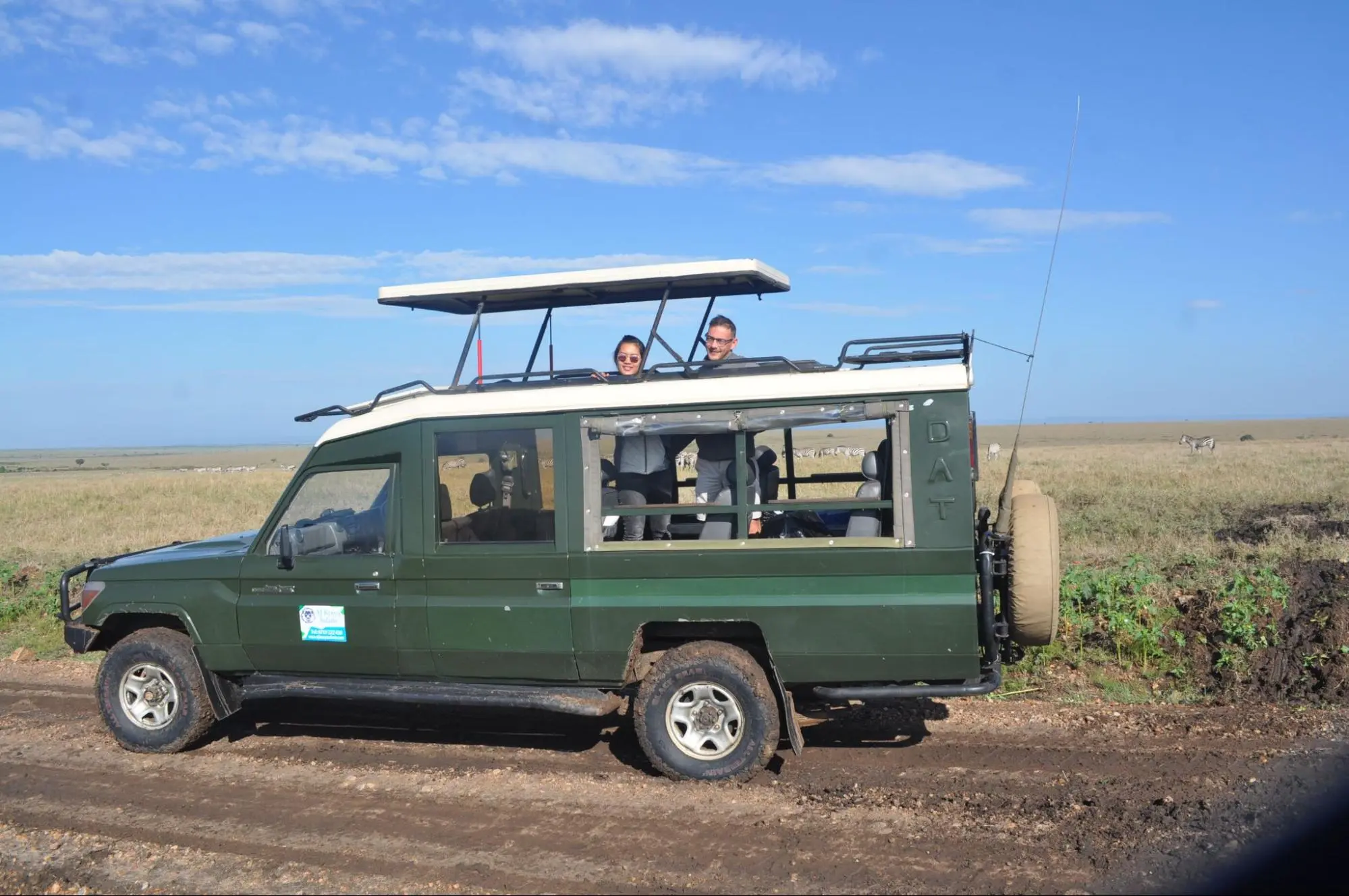 Sarova Mara Game Camp- Masai Mara National Reserve
When it comes to Kenya honeymoons, Masai Mara's Sarova Mara Game Camp is as close to perfect as it gets. This exquisite luxury lodge sits in the heart of Masai Mara and is the perfect place to reconnect with your partner and experience the magic of Kenya's famed wildlife at close range.
Kenya honeymoons to Sarova Shamba are perfect for couples that love wildlife, nature, and safaris. Expect to see elephants, lions, cape buffalos, wildebeest, and other Kenya safari animals right from your room viewing deck.
Feel like relaxing to a couple's massage? Done. How about a game drive or a romantic dinner in the park's heart? Easy. Whatever it is you desire, the Sarova will have you realizing your wildest dreams.
The Giraffe Manor- Nairobi
For an unforgettable safari honeymoon experience, couples should turn their sights on the Giraffe manor, an exquisite boutique hotel laser-focused on offering premium services.
Everything here oozes romance, from its elegant interior décor to its lush gardens, stately facades, sunny terraces, and striking courtyards. Even better? The property sits on a 12-acre private land surrounded by one of the lushest, most breathtaking indigenous forests in existence.
Couples can feed and pet giraffes. Take walks around the property. Enjoy a quiet, candle-lit dinner at the Orchid House. Or take a trip to the nearby Giraffe Center for a wild and exciting giraffe feeding experience.
It sure sounds like the Kenya honeymoon safari of a lifetime, doesn't it?
Sweetwaters Serena Camp- Ol Pejeta Conservancy
Experience modern luxury and unprecedented levels of quality at the Sweetwaters Serena Camp, which is understandably one of our most requested safari honeymoon destinations.
The camp sits in the heart of Ol Pejeta, a legendary Kenyan park known for hosting two of the world's only remaining northern white rhinos. Couples on a Kenya honeymoon here can explore a wide range of safari adventures, from walking safaris and picnics to game viewing and hot air balloon rides. If they are more into lounging by the pool with a good book, the camp also offers a state-of-the-art spa and lounge areas in the forest.
Elsa's Kopje- Meru National Park
Unapologetically romantic and exquisitely styled, Elsa's Kopje is a small, charming hotel that offers couples an ideal blend of adventure and relaxation.
Set in the heart of Meru National Reserve, this luxury lodge gives guests the chance to experience private game drives and safaris, bush meals, breathtaking sunsets, and picnics amidst some of Africa's most dramatic scenery.
The rooms? Completely out of this world, each offering breathtaking views of the Meru, spacious viewing decks, and en-suite bathrooms. Additionally, the camp offers an infinity pool, spa, concierge, gift shop, and a private garden.
Kenya honeymoons have never been better!
Fairmont Mount Kenya Safari Club- Mount Kenya
Couples looking for a truly unique safari honeymoon experience should consider a trip to one of the country's most romantic places – the Fairmont Mount Kenya Safari Club.
The lodge nestles on the slopes of Mount Kenya and offers magnificent views, luxurious suites, and an abundance of amenities, including golf courses, a swimming pool, fishing ponds, and even cattle stockades.
Take a romantic game drive through Mount Kenya National Park. Spend some quality time by the pool or in the landscaped gardens.
Spot rare wild animals while bike riding through local villages or simply relax in your room and let the club's dedication to luxury blow your mind away.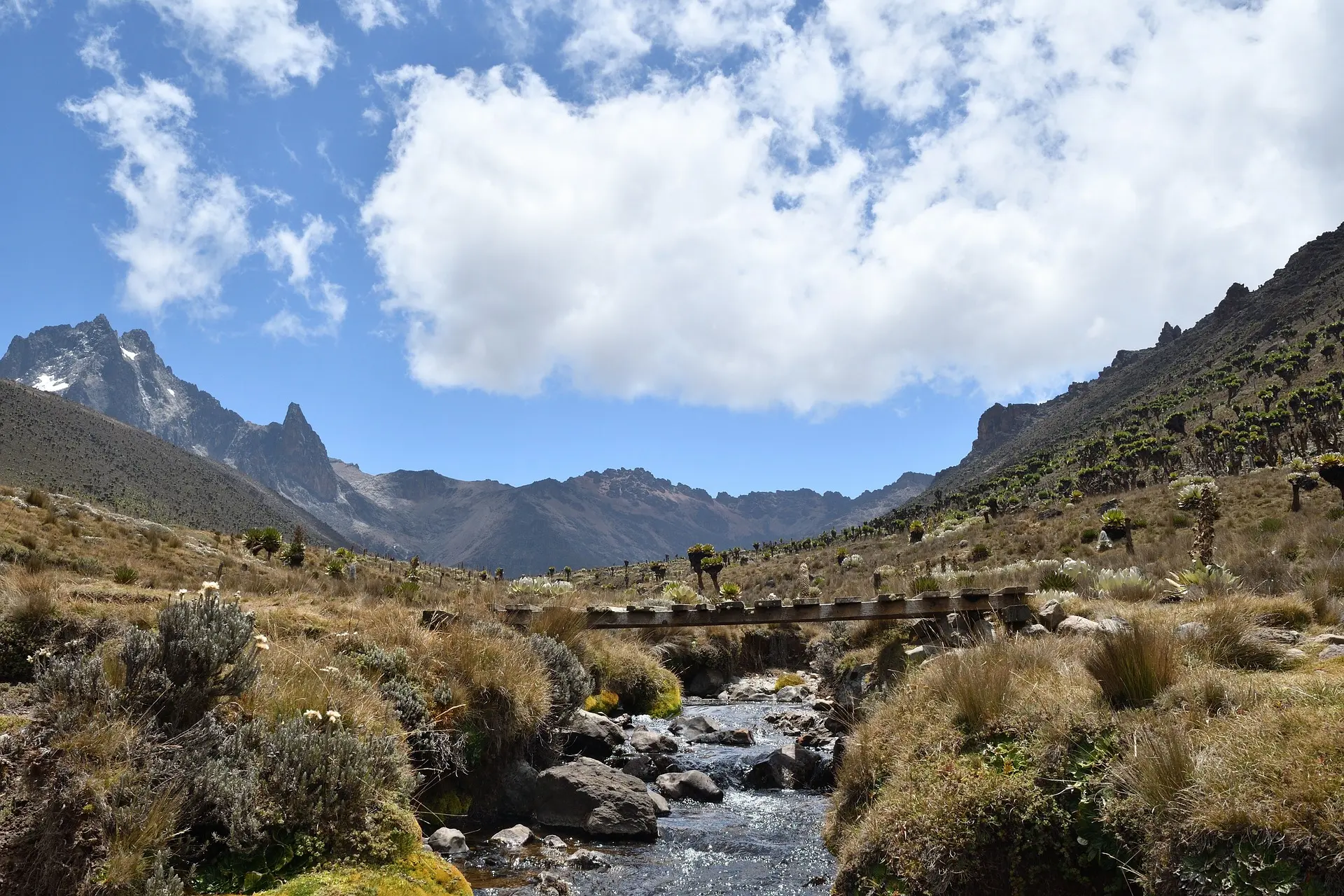 Sarova Shaba Game Lodge- Buffalo Springs National Reserve
The Sarova Shaba has always been a favorite Kenya honeymoon destination for couples who want to experience the ultimate luxury accommodations and seamless game viewing.
Tucked away in a secluded valley on the edges of Buffalo Springs National Reserve, this unique lodge offers breathtaking views, private balconies, lavish suites, and an unbeatable safari experience.
Couples who spend their safari honeymoon here are rewarded with thrilling game drives, nature walks, and romantic candle-lit dinners in the park's heart. This is one place you can trust with your special trip.
Angama Maram - Masai Mara National Park
It is almost impossible to come upon a more deserving honeymoon destination than the Angama Mara. Like seriously, the boutique hotel nestles on the edge of Kenya's Masai Mara, a position that allows guests a bird's eye view of the park's wonders; think lush, winding grasslands, the Mara River, and insane amounts of wild animals.
Then there's the fact that the lodge offers a wide range of activities, including game drives, bush breakfasts, in-room dining, and sundowners. And last but not least, its a wonderful selection of modern amenities which range from a spa, gym, infinity pool, laundry services, and a library.
World Class Safari Destinations: The Best Destinations for Beach Honeymoons in Kenya
Nothing says I love you better than blinding white sands, towering palm trees, and piercing blue waters. Here are 5 of the best destinations for beach honeymoons in Kenya. These are world class safari destinations and beach getaways for couples who love nature, wildlife, and white sands.
If you're looking for an all-inclusive, luxury honeymoon destination on Kenya's South Coast, look no further than Leopard Beach Resort & Spa. This award-winning resort offers stunning views of the Indian Ocean, beautifully appointed rooms and suites, excellent dining options, and a range of onsite activities that are sure to please.
Soak up the sun on the private beach, or take a dip in one of the resort's 3 swimming pools. Sip on refreshing cocktails at the poolside bar, and dine on gourmet meals prepared by expert chefs.
Located on Diani Beach, a stone's throw away from the Indian Ocean, Baobab Beach Resort & Spa is the perfect destination for couples looking to relax and unwind on their honeymoon. This all-inclusive resort offers beautifully furnished rooms, modern amenities, and a range of services that are sure to meet your every need.
Enjoy delicious meals at one of the resort's 3 restaurants, which serve a variety of international cuisines. Spend days lounging by the pool or exploring the local area on bike rides and nature walks.
And don't forget to treat yourself to a rejuvenating massage in Baobab Beach Resort's intimate spa.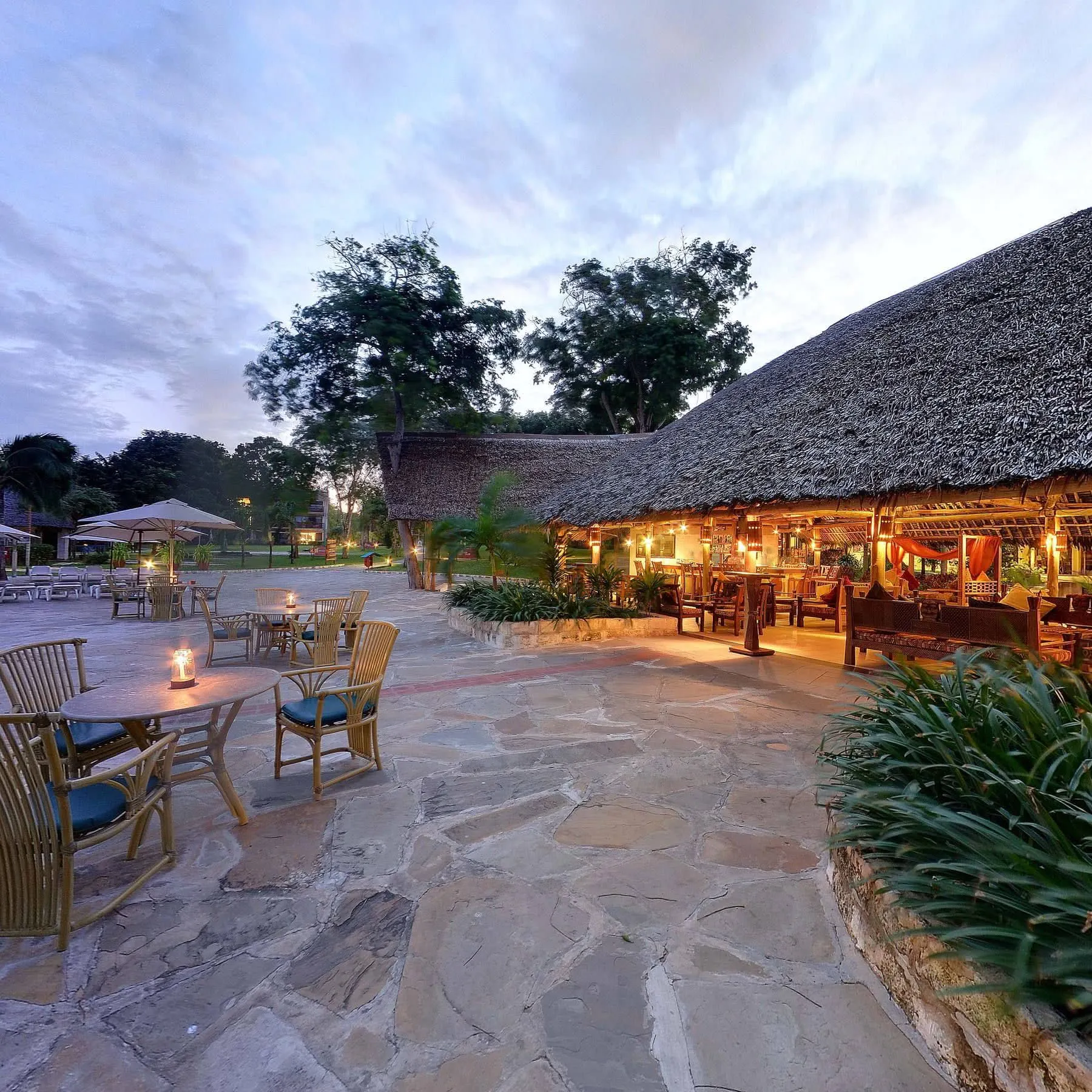 Voted "Best Hotel in Kenya" by Condé Nast Traveler, Afrochic Diani offers couples a truly unique and unforgettable Kenya honeymoon experience. This boutique hotel features chic African-inspired rooms and suites, a pool overlooking the ocean,
and a range of onsite activities that are sure to keep you busy.
Explore the surrounding area on a range of exciting excursions, or simply laze the day away in a private beach cabana. Indulge in a delicious dinner at one of the hotel's 3 restaurants, and be sure to check out its on-site cocktail bar for an afternoon drink.
For a secluded and all-inclusive Kenya honeymoon experience, there's no better beach stay in Kenya than Msambweni Beach House. This boutique hotel is set on a pristine stretch of white sand and features a unique range of modern rooms and suites that are sure to satisfy even the most discerning traveler.
All rooms offer unrivaled views of the Indian Ocean, personalized services, and delicious fare prepared by a world-class chef. So if it's world-class accommodation you're looking for, Msambweni is the place for you.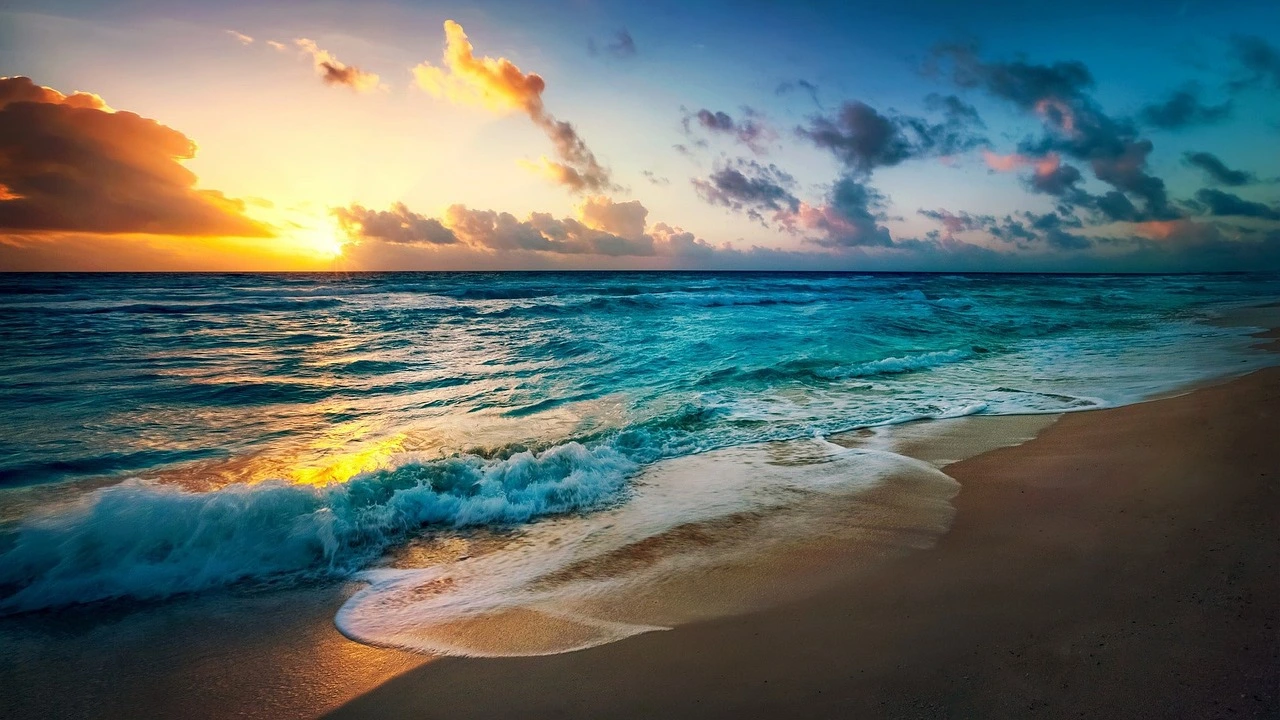 Chale Island is the perfect destination for anyone looking for an unforgettable Kenya honeymoon. Located on the Kenyan coast, this mesmerizing paradise has something for everyone. With its stunning coral reefs and year-round tropical beaches, couples can take part in many activities from snorkeling and scuba diving to bird watching in the lush green forests.
In the forests, the opportunities for exploration are vast, as there is a variety of wildlife including flamingos, dolphins, and parrots. Additionally, the area is known for its fresh seafood and rich cultural history; both of which can be experienced at local restaurants or during guided tours in nearby villages.
For those ready to venture out of their comfort zone, Chale is a perfect fit for your Kenya honeymoon package.
Located on the coast of Kenya, Swahili Beach Resort offers couples a luxurious and all-inclusive getaway on their honeymoon. With its stunning views of the Indian Ocean, well-appointed rooms and suites, gourmet cuisine, and an excellent range of onsite activities and services, there is something for everyone at this resort.
How to Plan a Honeymoon in Kenya
If you are planning a honeymoon in Kenya, the first step is to decide which types of activities and destinations you want to include in your trip. For adventure seekers, some popular options include exploring the Masai Mara national park for its incredible wildlife, hiking up Mount Kenya for stunning views of the country, or going on a safari tour through Samburu National Reserve.
Other couples may prefer a beach honeymoon along one of the many beautiful coastlines in Kenya. Popular beach destinations to visit include Diani Beach, Wasini Island, Watamu Beach, and Malindi Beaches.
When is the best time to go for a Kenya honeymoon?
While Kenya can be visited year-round, the best time to visit for a honeymoon safari is during the dry season from late June to early October. During this time of year (June- October), you are more likely to see wildlife in their natural habitats and have clear views of stunning landscapes like Mount Kilimanjaro or Masai Mara.
If you prefer a quieter and less crowded Kenya safari experience, it may be better to plan your honeymoon during one of the "low" seasons, which typically take place between December and March or July and August.
Is Kenya good for a honeymoon?
Yes, Kenya is one of the best honeymoon destinations in Africa. Its beautiful landscapes, tropical beaches, and rich wildlife make it the perfect destination for outdoor enthusiasts and nature lovers, while its vibrant cities like Nairobi offer endless opportunities to explore the culture and enjoy the local cuisine.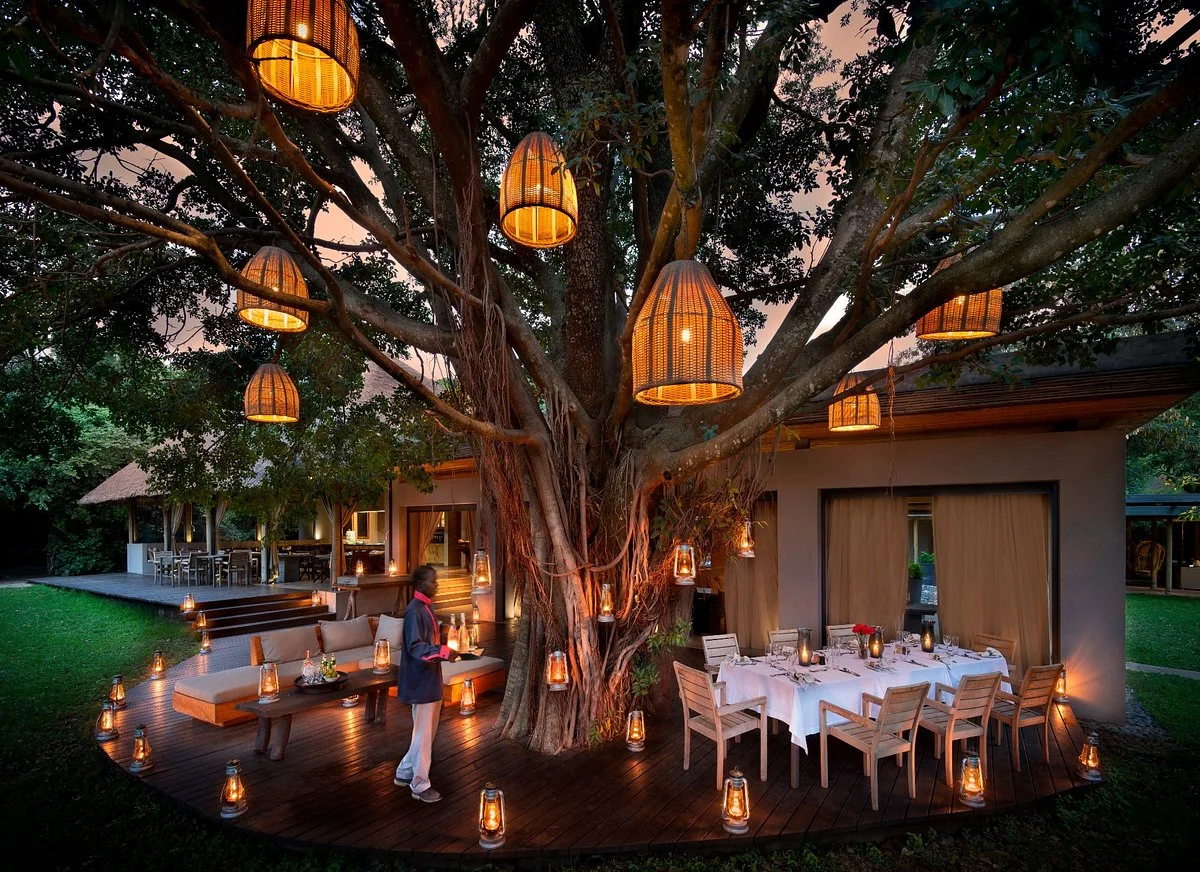 Which Are the Best Honeymoon Resorts in East Africa?
Some of the best honeymoon resorts in East Africa include Chale Island, Swahili Beach Resort, and Msambweni. Each resort offers couples a luxurious and all-inclusive getaway on their honeymoon with stunning ocean views, gourmet cuisine, and personalized services that are sure to make your trip unforgettable.
These Kenya honeymoon destinations offer deluxe rooms, tasty meals, and lots of privacy and tranquility. Tanzania and Zanzibar are also top honeymoon destinations in Africa. And the best part? They are both only a short flight from Kenya.