Honeymoon on Safari - Packages, Cost, Itineraries & More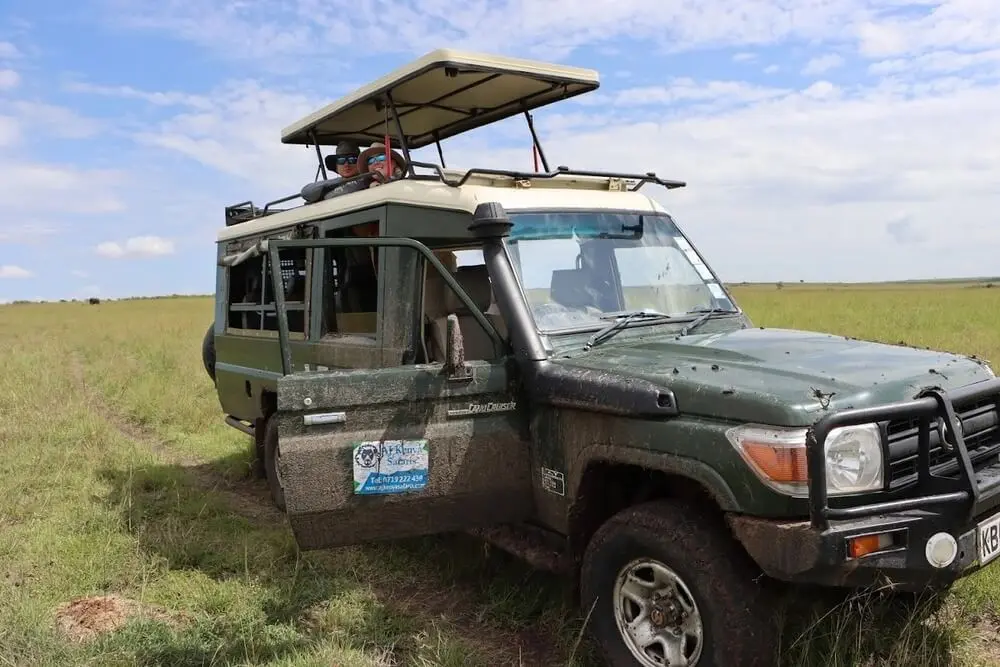 If you're looking for the perfect honeymoon destination, look no further than Africa! Safari and beach Honeymoons are extremely popular, and there's a reason why – they offer the best of both worlds. A safari Honeymoon gives you the opportunity to see the big 5 and big cats, while a beach honeymoon allows you to relax on some of the most beautiful beaches in the world.
Some of the most popular destinations for a honeymoon safari and beach holiday in Africa include Serengeti National Park in Tanzania, Amboseli National Park in Kenya, and South Luangwa National Park in Zambia.
You will also love Diani Beach in Kenya, Masai Mara Game Reserve in Kenya, Ngorongoro Crater in Tanzania, Kruger National Park in South Africa, and Okavango Delta in Botswana. Other popular honeymoon destinations in Africa include Zanzibar beach holidays, the island nations of Madagascar and Mauritius, Mozambique beaches, Cape Town, Egypt, Uganda and more.
But what is the best time for an African safari and beach vacation? What should you pack for your African honeymoon safari and beach tour? And Which are the best destinations to include in your African safari and beach honeymoon?
In this article, James Gatheru, our senior Kenya safari consultant, shares everything you need to plan all-inclusive Honeymoon safari packages to Africa. But before then, let us share our contact information and our most booked Kenya, Tanzania, and South africa safari honeymoon packages.
Contact Us to Start Planning Your Your Honeymoon Safari and Beach Tour
Explore Our Most Booked, African Honeymoon Safaris and Beach Tours
Must-try Destinations for an Amazing Honeymoon Safari Experience
All outstanding honeymoon itineraries feature these 10 incredible safari and beach destinations.
Kenya's Masai Mara National Park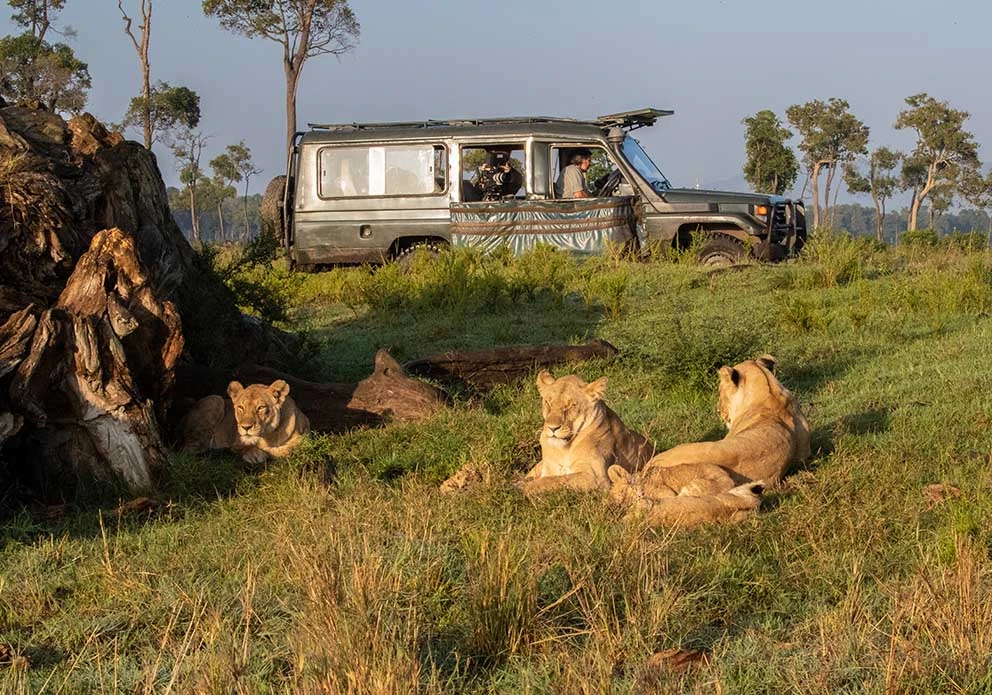 Kruger National Park, South Africa
This breathtaking national park based in South Africa seamlessly combines breathtaking landscapes, diverse wildlife, and an exciting range of activities to create unmatched honeymoon safari experiences.
Here, newlyweds can camp under the stars or enjoy a romantic, candle-lit dinner in the park's heart. They can also explore the park's massive wildlife or go on walking safaris for a more intimate interaction with wild animals in their natural habitat.
The Serengeti National Park, Tanzania
One of the most striking holiday destinations in East Africa, Serengeti was made with lovers in mind. From featuring some of the most magical landscapes in Africa to hosting the Great Wildebeest Migration and housing a jaw-dropping variety of wild animals, the park is your best chance at an unlike-any-other honeymoon adventure.
Feel like enjoying a chilled glass of wine as you catch the famous Serengeti sunset? Done! How about an exciting hot-air balloon safari or a bush lunch/ dinner? You can also go on a walking safari, bird watching, or laze the day away in your safari camp.
The thing is, you can never run out of fun honeymoon ideas at the Serengeti!
The Okavango Delta, Botswana
Nothing spells out romance better than a honeymoon safari to the Okavango Delta, one of Africa's most beautiful and romantic destinations.
The swampy inland delta is almost tranquil to a fault with excellent game viewing opportunities, stunning backdrops, and intimate safari camps for an utterly unique adventure.
Honeymooners can enjoy a boat ride on the delta's sparkling waterways, explore the park's unique wildlife, or simply relax in a luxury safari camp (there are plenty of these).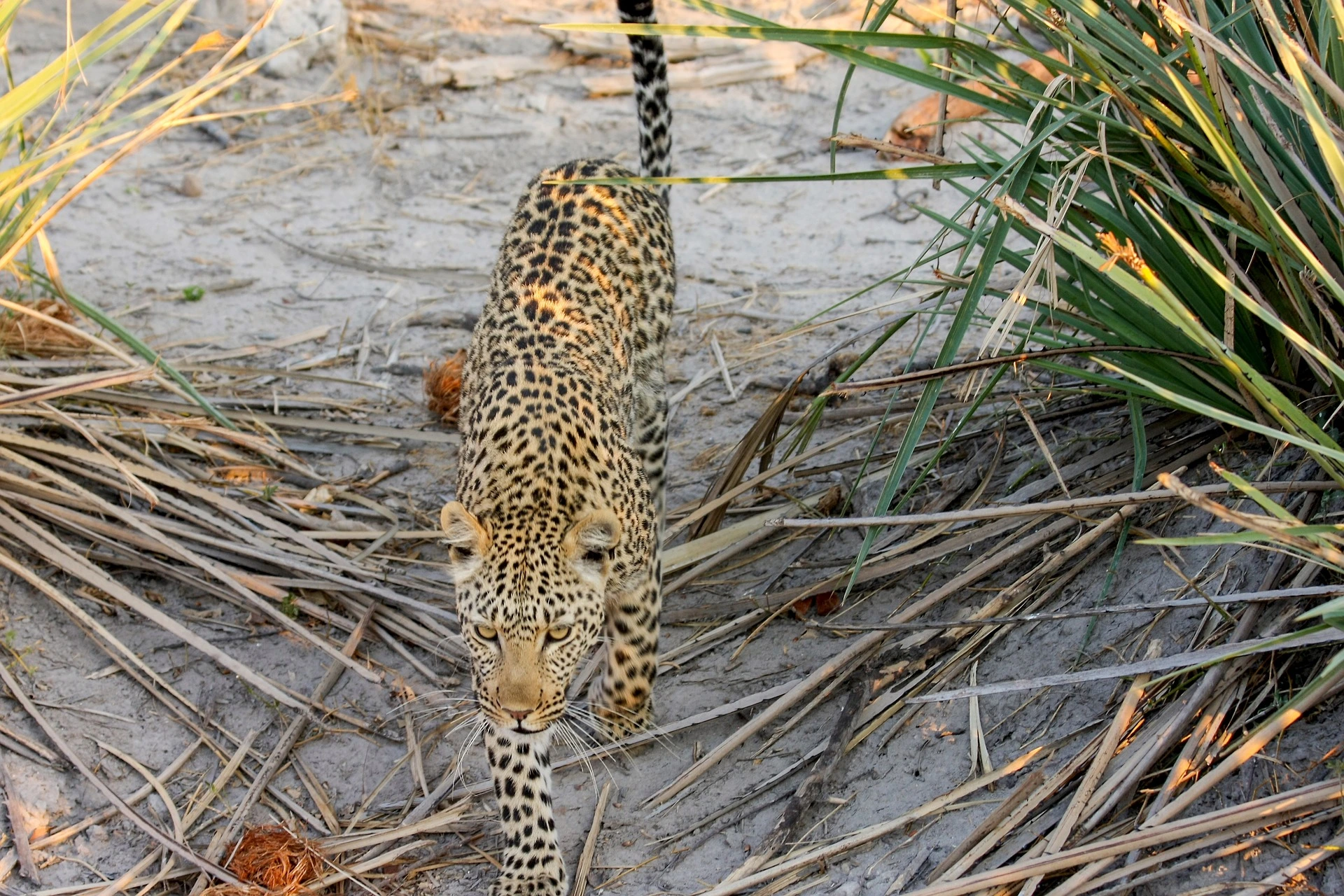 If the perfect safari and beach holiday for you means having unlimited access to the Indian Ocean, then you'll definitely love Mauritius.
This small paradise is blessed with pristine, white-sandy beaches, crystal-clear, turquoise waters, and an abundance of fun activities for couples to enjoy.
From romantic horse rides on the beach to helicopter tours, snorkeling trips, and deep-sea fishing expeditions- Mauritius will give you enough romance to last you this lifetime and the next.
Cape Town is a great choice for couples who are looking for an adventurous, luxury honeymoon in South Africa. The city combines breathtaking sea views and iconic attractions such as Table Mountain with thrilling activities to create the honeymoon holiday of a lifetime.
It also hosts an amazing slew of world-class restaurants and nightclubs for couples with a love for the thrill of the night.
Ngorongoro Crater, Tanzania
If it is bush romance you're looking for, then bush romance you'll get at the Ngorongoro Crater, one of Africa's most unique honeymoon destinations. Located in northern Tanzania the crater is a magical combination of stunning wildlife and natural beauty sure to take your breath away.
Fun honeymoon ideas for couples on a safari and beach holiday in Ngorongoro? Well, there are plenty of exciting things to do, from spotting big cats to walking through endless grasslands.
No honeymoon trip to Africa would be complete without a relaxing beach retreat and Zanzibar is just the place for it. This small archipelago off the coast of Tanzania is nothing short of paradise with its crystal-clear waters and powdery white sand beaches.
In Zanzibar, newlyweds can explore the islands' many cultural attractions, delve into its rich history or simply unwind on a quiet beach and watch the sunset over an infinite expanse of ocean.
Victoria Falls, Zambia & Zimbabwe
The majestic Victoria Falls is one of the most breathtaking sights in Africa and a must-visit honeymoon destination. Here, couples can explore the waterfalls and take in the stunning views of the Zambezi River before retreating to a luxury lodge with starlit dinners and poolside cocktails. Other activities include canoe safaris or a romantic sunset cruise on the river.
Diani Beach is a hidden gem for couples looking for an unforgettable honeymoon experience along the Kenyan Indian Ocean coast. With its white, sandy beaches, turquoise waters, and coral reefs, this destination offers the perfect combination of relaxation and adventure. From taking long romantic walks on the beach to exploring nearby nature reserves or even going on a breathtaking helicopter ride over the coast, Diani Beach is sure to be the highlight of your honeymoon.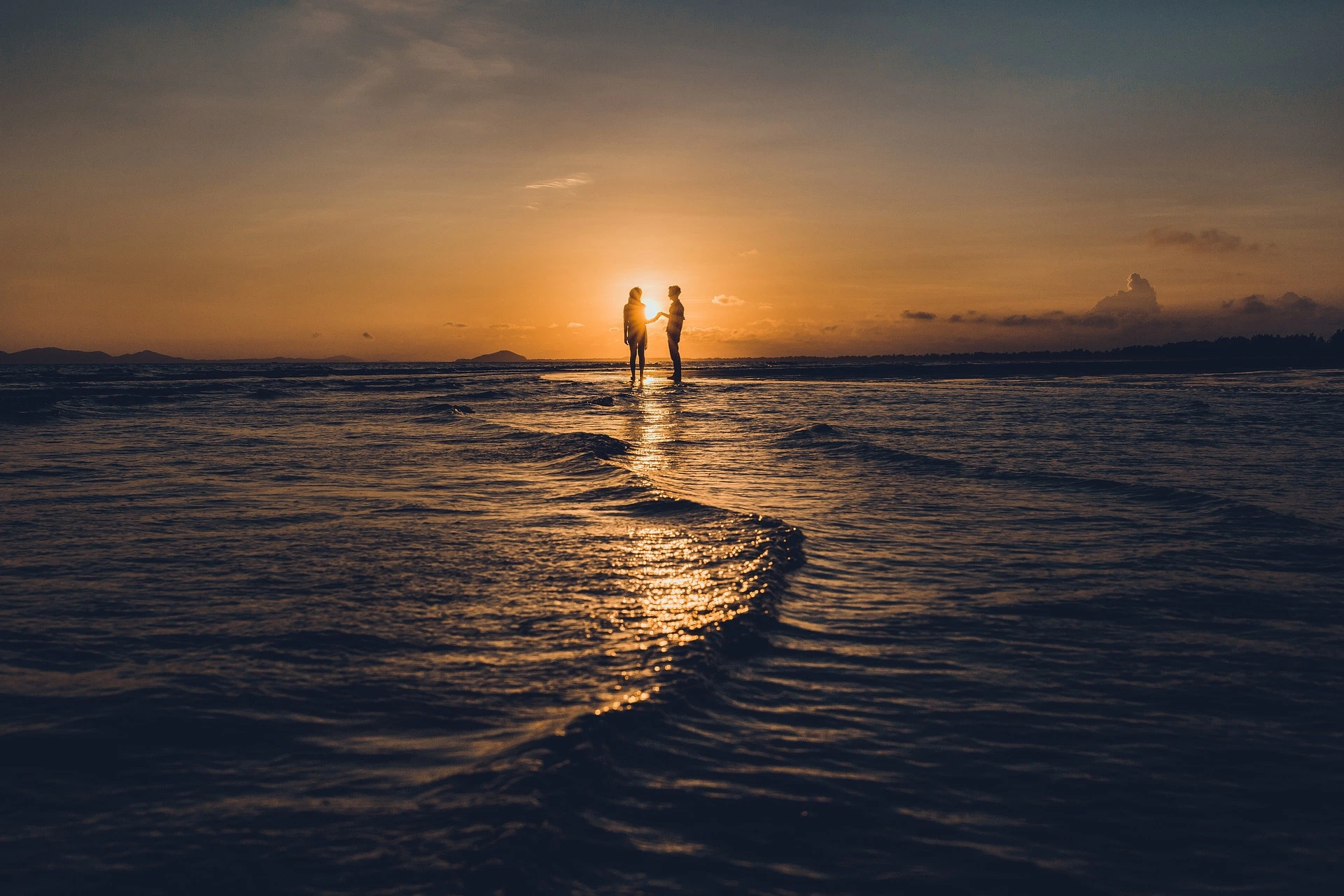 Tips and Tricks for Packing for your African Safari and Beach Honeymoon
Ready to get the most out of your honeymoon safari? Here are some essential packing hacks to help you embark on an incredible trip!
Start off by Evaluating the Climate of your Destination
Opt for lightweight, breathable fabrics that are quick-drying and will help keep you cool in hot climates. Also, remember to bring some layers if you plan on visiting anywhere cold or windy.
Choose Clothing that is Practical and Comfortable
When packing for safari honeymoons in Africa, make sure to choose clothing that is both practical and comfortable. Invest in wrinkle-free clothing that can be easily rolled up and stowed away. Also, consider investing in a wide-brimmed hat and breathable shoes for trekking through the wilderness.
Pack Essential Travel Documents
Make sure to pack your passport, visa (if required), and driver's license, as well as any other documents you might need for your safari and beach honeymoon. Additionally, research any vaccinations or medications you may need to have prior to embarking on your trip. You can consult our tour consultants and we will happily brief you on items that could make your romantic getaway to Africa a success.
Consider the Activities You'll be Doing
When packing for a safari, you will want to take into consideration the various activities you'll be engaging in and their associated requirements. For example, when going on a game drive following wildlife, it is helpful to wear black clothing – or other neutral colors – since loud and bright colors can startle the animals and disrupt the experience.
A great pair of shoes is an essential part of any trip, especially when visiting a safari destination. Choose shoes that will provide you with comfort, support, and protection while on your safari honeymoon.
Make sure you also pack some essential items such as sunscreen, insect repellent, sunglasses, a hat, and medication. These items will help ensure your safari and beach honeymoon is stress-free and enjoyable.
When is the Best Time to go for a Safari and Beach Honeymoon in Africa?
To make sure you're able to experience the best of both a safari and a beach honeymoon in Africa, it's best to plan your trip between June and September. During this period, you'll find that temperatures on both the beach and during your safari are perfect for sightseeing or lounging in the sun during long days spent exploring together. Go during these months and you'll be sure to experience all the beauty that a beach and safari honeymoon has to offer while avoiding any adverse weather.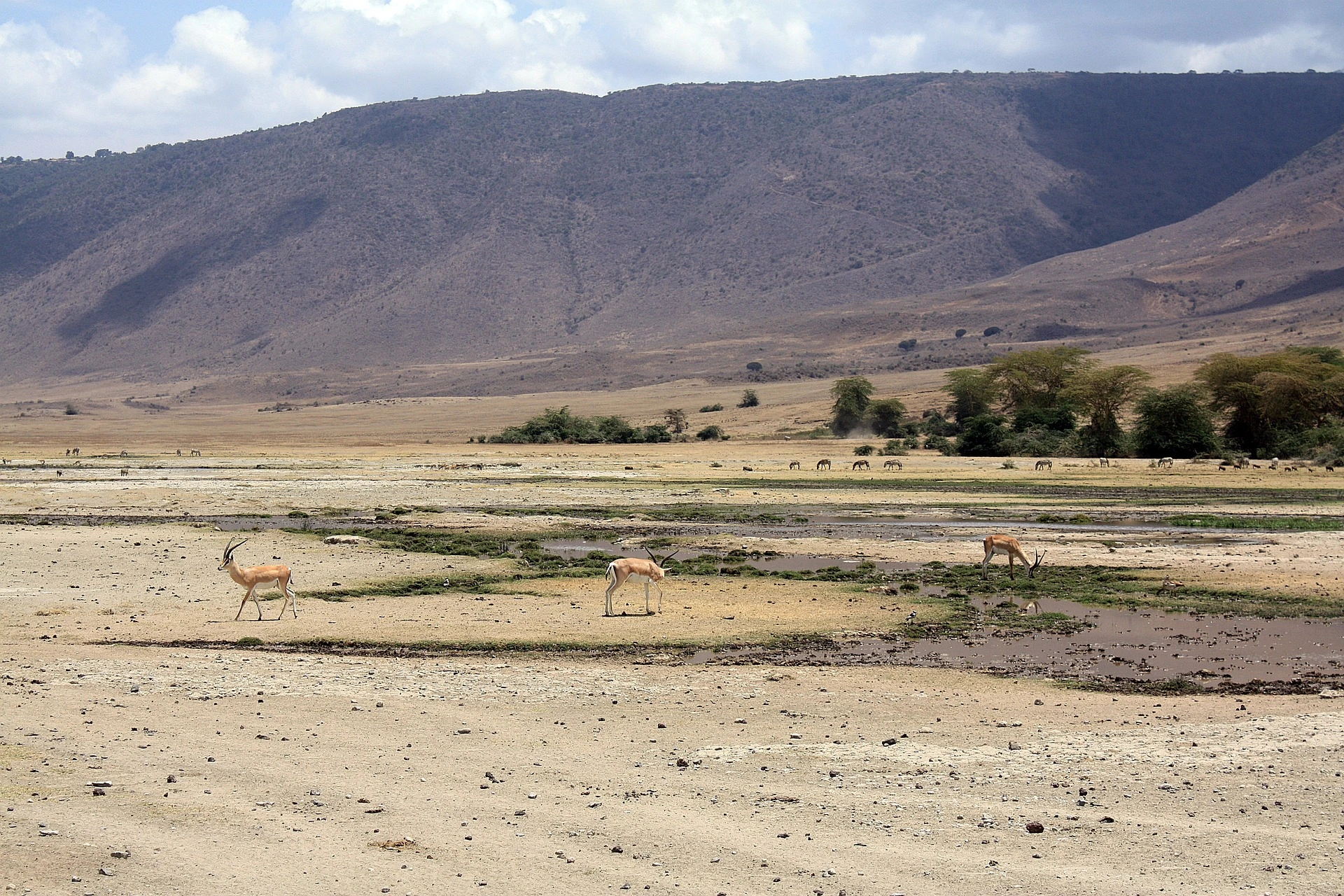 Cost of a Beach and Safari Honeymoon in Africa
At AJ Kenya Safaris, we tailor-make a variety of safari honeymoon packages that range from budget to luxury, allowing you to choose the perfect honeymoon experience for your unique needs.
The cost of our 5-day luxury safari honeymoon package, for example, ranges from £1008 to £1877. On the other hand, the cost of a budget safari honeymoon package at AJ Kenya Safaris ranges from £337 to £514. 
Again, these prices are variable depending on factors such as travel costs, your choice of lodges and hotels, when you visit, which country you're visiting, and the duration of your holiday. So contact us- we tailor-make the perfect African safari and beach holiday package for you at a price that fits your budget.