Family Holiday 2024 - 2025 - Packages and Tips for Planning the Perfect Trip
Going on a family holiday abroad not only strengthens your relationship with your loved ones, but also helps break your family away from the norm. According to research, it boosts your health!
We, at Kenya Luxury Safari, also believe in the healing, rejuvenating magic of family holidays which is why we've created this guide. In it, we share some of our best family holiday packages to Kenya, family-friendly hotels, and top tips for planning smooth-sailing family holidays. By doing this, we hope to help you and yours create enriching and exciting family holiday experiences which is really what we're all about.
Here's Where to Reach us to Start Planning Your Family Holidays
Call or WhatsApp us at +254-704-532-105 or send us an email at safarioffers@kenyasafariholidays.uk, safarioffers@ajkenyasafaris.com, or james@ajkenyasafaris.com to start planning your family holiday today!
Our Most Booked Family Package Holidays 2024 - 2025 Offers.
Why Choose Kenya Luxury Safaris for your Family Holiday?
The excited giggle of a child as they spot a lion or elephant for the first time. The heartwarming sight of a father chasing his daughter down the beach. And the laughter and stories shared over family dinners in destinations whose names you can't even pronounce.
Those are the moments Kenya Luxury Safari lives for and we hope to fill the world, and your memories, with them.
We also believe that every family is unique and as such, all our family holidays are tailored around each family's unique needs, interests, inspirations, requests, and fantasies.
That, plus we offer a great range of family holiday deals ranging from
Summer holidays
Easter holidays
And all-inclusive holidays.
Tips for Planning Stress-free and Smooth-sailing Family Holidays 2024 – 2025
We do not promise that it's going to be a walk in the park, but using these tips will certainly make planning your family holiday easier.
First, Decide Where you Want to Go
The secret to any successful family holiday is picking the right destination. Now, there are a few questions you have to ask yourself when making this decision.
How old are your kids? For families with younger kids, it is best to pick destinations not too far away from home; ones that demand less flight time.
What sort of activities do your kids enjoy? Swimming? A beach getaway would be perfect!
What type of climate do you prefer for your vacation?
Are there any health concerns or disabilities to consider?
Once you have answered these questions, you can start researching destinations that match your family's preferences.
What Kind of Accommodation Best Fits Your Family?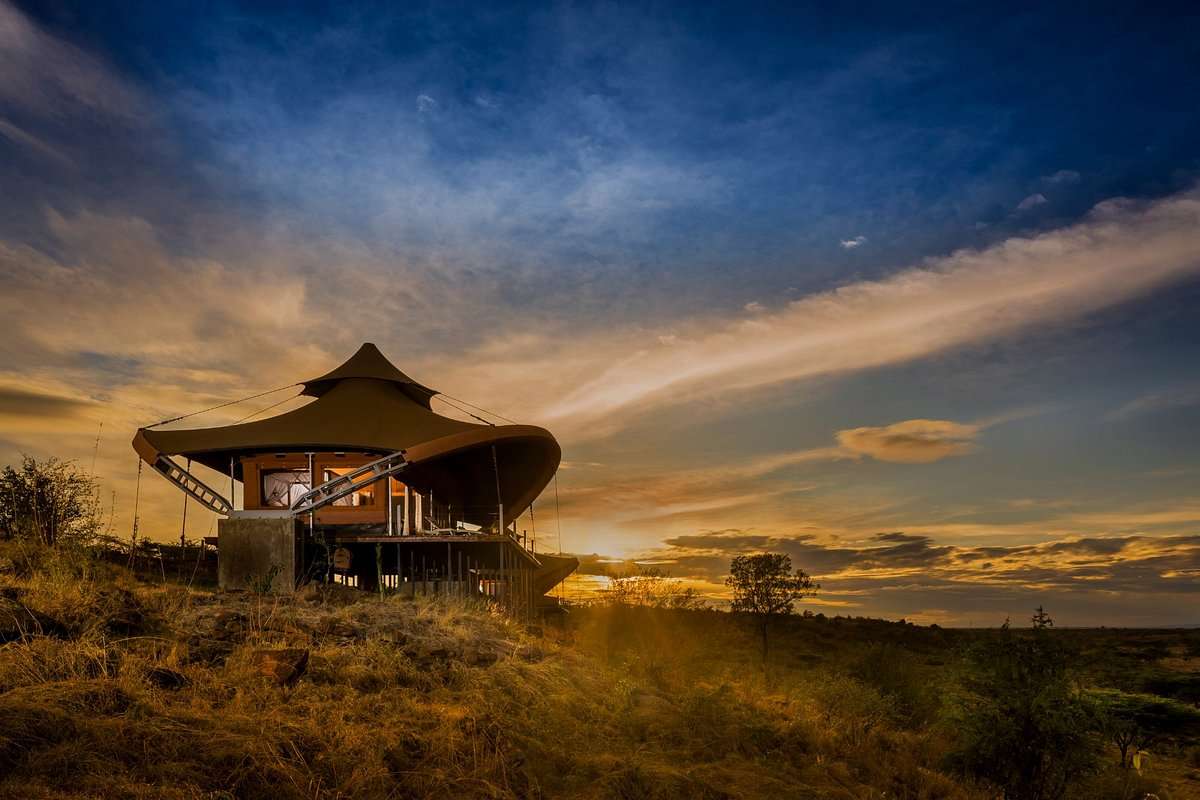 A hotel? A private villa? Or an apartment? What kind of accommodation best fits your family?
More often than not, all-inclusive hotels are the cheapest accommodation option for families so this might be it for those on budget family holidays.
Villas are great for big families who need extra space and privacy and don't mind self-catering.
Can't decide between a villa and a hotel? How about a villa within a hotel? With these, you get the perks/facilities of a hotel (including chef-prepared meals) and the privacy of a villa. The best of both worlds, really.
Apartments are yet another great option but they're usually smaller (not great for big families), more expensive, and do not offer lots of outdoor space.
Book your Flights/ Accommodation in Advance
Come closer, there's a secret we'd like to share with you. Did you know that booking your flights and accommodation well in advance (and we're talking months or even years in advance here)saves you a ton of money? Well, now you know!
Avoid booking your flights/ accommodations during the school holidays because more often than not, this is peak travel season.
Pro tip: cheap flights are easier to land during off-peak seasons so stay ready.
If You Don't Manage to Book Your Flight in Advance, Pay Extra for an Easier Flight Time
Mid-morning flights? Yes, a little expensive but those extra costs are such a small sacrifice to pay in return for your peace of mind.
For one you won't have to get up too early in the morning (yee!), you won't arrive too late at night (double yee!), and your kids' sleep patterns won't be disrupted as much (another win).
You Might Want to Consider Booking an All Inclusive Family Package Holiday
We get it, package holidays are not everyone's cup of tea but… At times they offer better value than individual bookings.
Hear us out. Booking a package holiday to the Gran Canaria, for example, is likely to be way cheaper than booking flights, activities, and accommodation separately.
Get Your Kids Involved in the Planning Process
This is a great way to get your kids excited about the upcoming holiday and also teaches them valuable life skills. Ask them to research some of their favorite destinations, help pick activities they would like to try out while on holiday, and even participate in packing!
Now that we Mentioned Packing…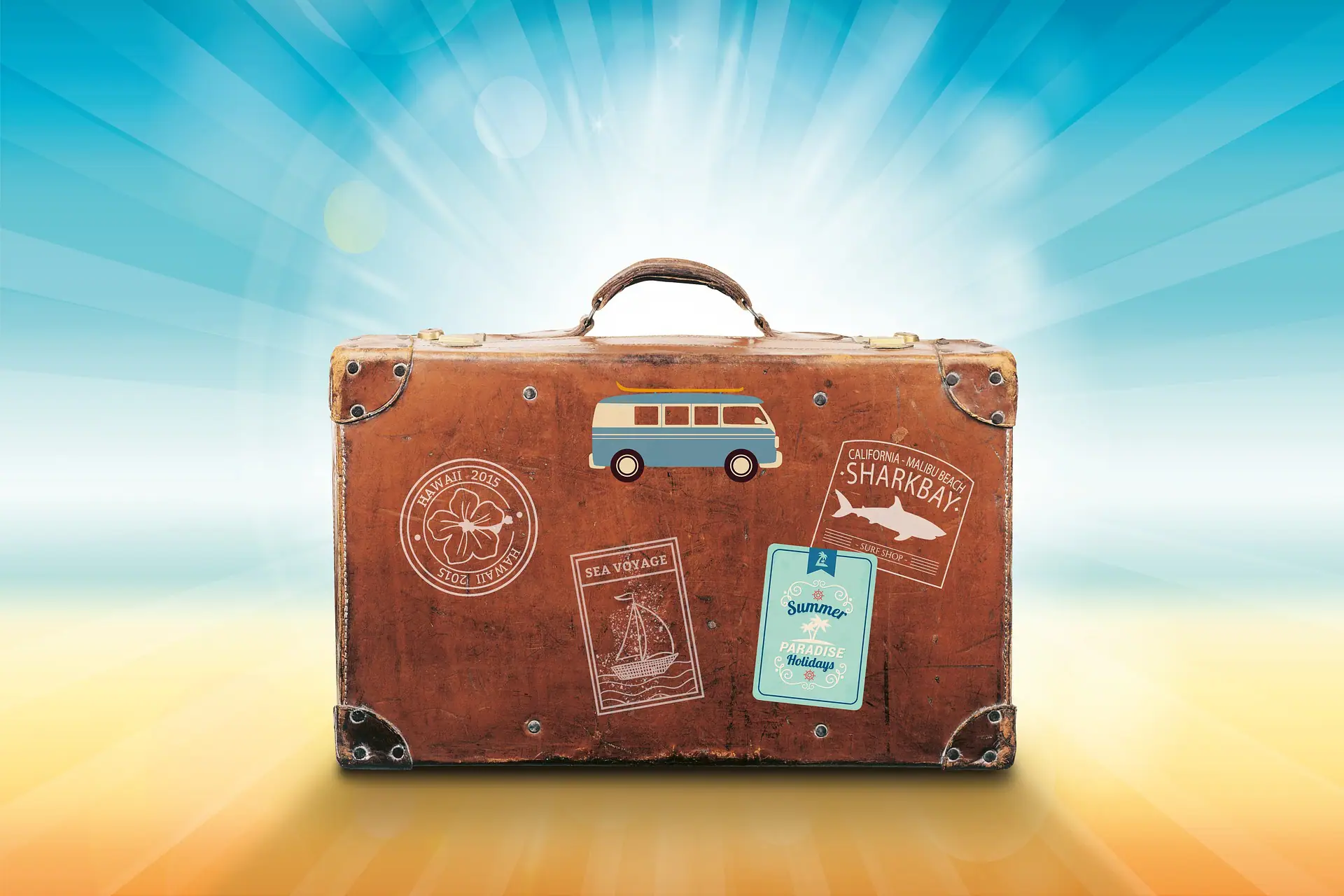 Packing for a family holiday is not the same as packing for two.
You need more clothes and toiletries, more tech gadgets, more entertainment (books, toys, etc), and most importantly, a first-aid kit.
Always remember to pack a few extras of everything. Remember, it's better to be over-packed than under-packed. 
Wait, Have you Booked Your Family Travel Insurance Yet?
If you haven't, now's a good time to do it. Take out a travel insurance policy to shield your family from loss including the possible loss of passports and checked-in luggage. It also covers medical expenses in case you're injured or sick when traveling.
The Perfect Holiday Destinations For…
Families with Young Children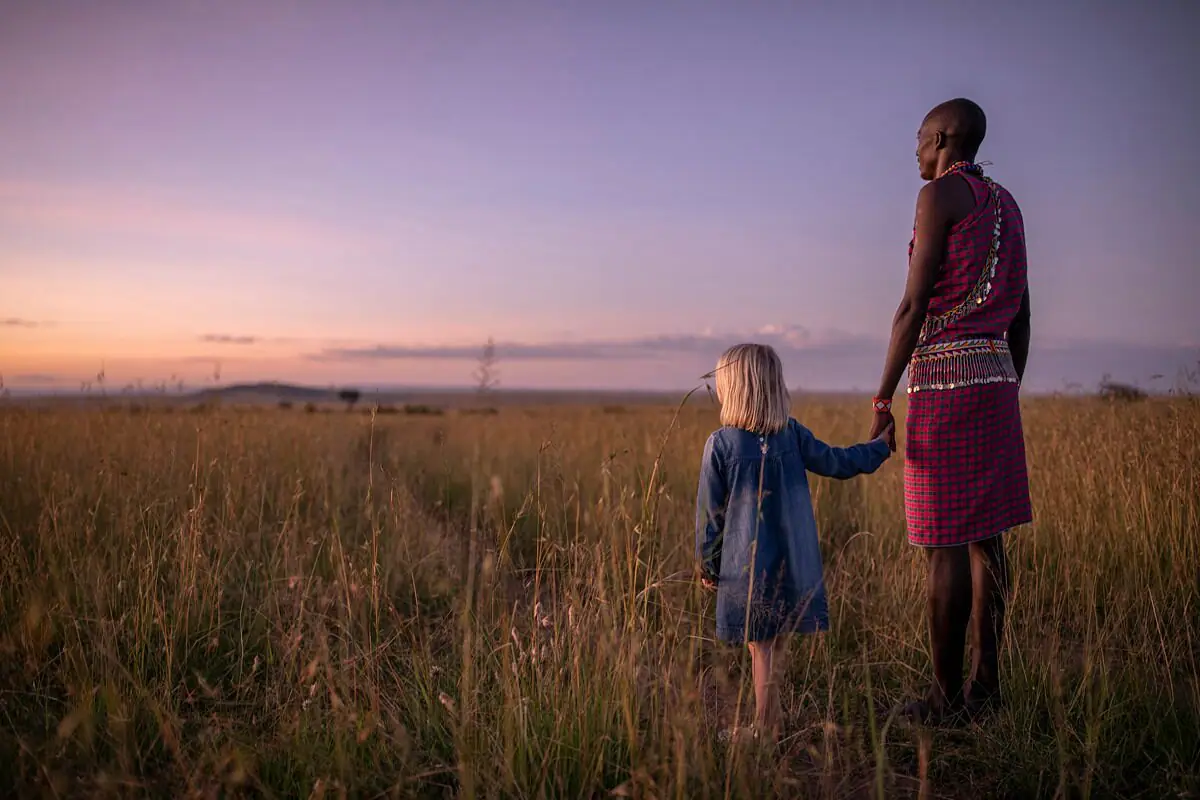 Families with young children might want to consider a family getaway that is not too far away from home. Kids, especially toddlers and babies under two, don't do particularly well with long-haul flights.
For those in Kenya, destinations like Masai Mara, Amboseli, Ol Pejeta, Mount Kenya, and Lake Naivasha offer great value.
Those in Spain might want to consider destinations like Costa del Sol, Costa Blanca, the Gran Canaria, and Playa del Ingles.
Other great destinations for beach holidays in Spain include Playa Blanca and Costa Brava.
P.S: remember to choose a destination that offers a wide variety of family-friendly hotels
Families With Older Children
Those whose little ones are not so little anymore can look further afield for their family holiday destination. Some popular family-friendly choices include Disney which is perfect for kids aged between 5 and 10, Turkey, perfect for kids between 10 and 16, or even South Africa.
Other perfect family holiday destinations for families with older children include Morocco, Portugal, Thailand, Croatia, Greece, and Malta.
Families With Teens
For those with teenagers, the world is your oyster. Teens love adventure and thrill-seeking activities, so why not make their dream come true by booking an activity-packed family holiday abroad?
Europe has some great winter destinations like Vienna and Colmar where they could try their hands at winter sports like skiing or snowboarding. In South America, they can explore the rainforest, try surfing on the Pacific beaches, or even zip through the Andes mountain range. And in the Caribbean, teens can enjoy a wide range of water sports and explore different cultures.
Active Families
There are also plenty of options for those who prefer to be active during their holidays. Destinations such as Australia, New Zealand, and the U.S. are perfect for nature lovers and adventure seekers alike, as they both offer great opportunities for hiking, mountain biking, skiing, rafting, kayaking, and more!
Factors to Consider When Choosing a Hotel for Your Family Holidays
When on family holidays, you want to ensure that everyone is safe, comfortable, and happy. One way to achieve this is by selecting a family-friendly hotel that caters to almost all the needs of your whole family. Here are factors to consider when choosing a hotel for your family holidays.
Location
So how safe and convenient is your hotel of choice?
A good hotel should be conveniently located next to the activities and attractions on your itinerary.
Planning on enjoying some exciting beach activities? Choose one next to a beach. Have active kids who are always craving some type of adventure? Chose a hotel with easy access to theme parks, water parks, or splash parks.
Also take into consideration how close the hotel is to public transportation, especially if you're not planning on using car hire.
Room Size and Amenities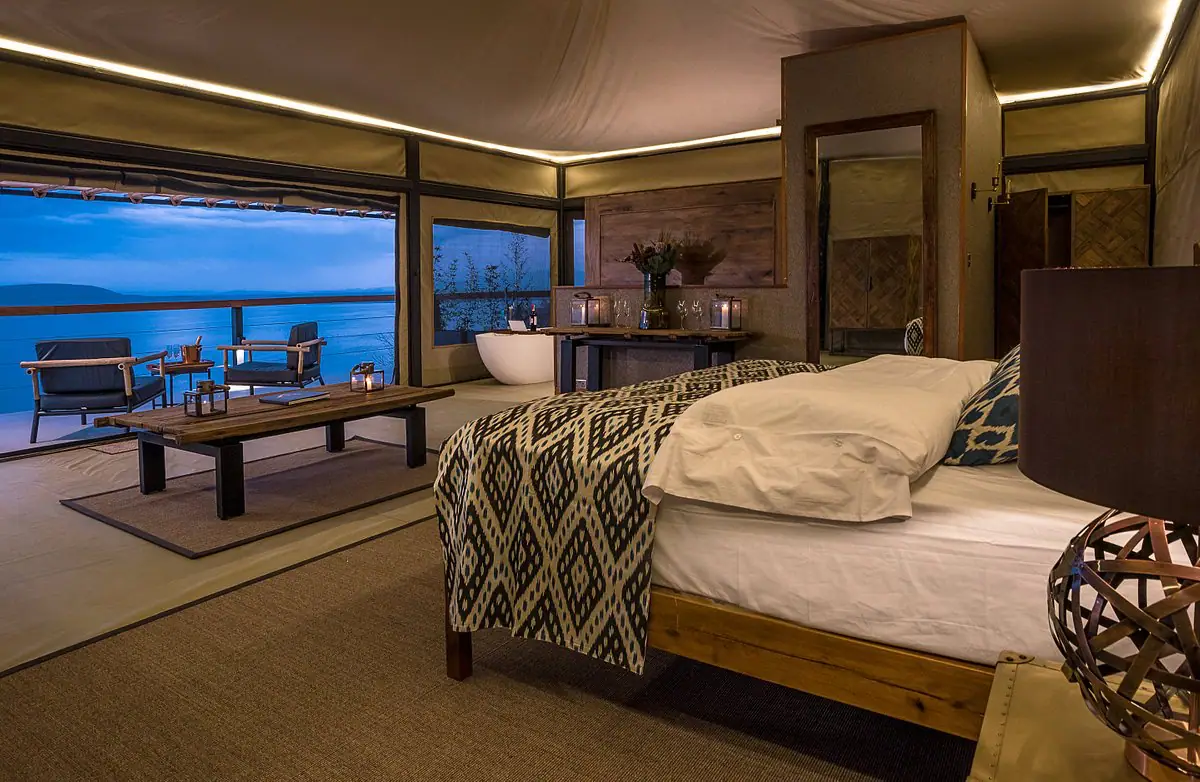 Make sure that the hotel you're planning on staying in has rooms big enough to comfortably accommodate all the family. Also, choose one that has all the amenities you feel your family needs.
Do your kids love to swim? A pool is mandatory. You and your husband would love to spend some quality time away from the kids? A hotel offering babysitting services would be an excellent choice.
Also, family hotels that offer high chairs, free WI-FI, and entertainment amenities like theme parks, kids' clubs, and water parks are excellent choices for families with kids young or old.
Security and Safety
This one goes without saying. When selecting a hotel for your family holidays, safety should be of utmost importance.
Check the security rating of the area and make sure that the hotel has enough security to keep you and your kids safe.
Also, check for other safety features such as alarms, door locks, and emergency lights.
Price
When it comes to price, you get what you pay for. Selecting a more expensive hotel may provide better service, safety, and amenities. However, if you are on a budget, there are plenty of affordable options that come with all the necessary features to make your family holiday enjoyable.
Fun Activities Offered by the Hotel
When on family holidays, you want to ensure that everyone is having a great time. One surefire way to accomplish this is choosing family hotels that offer activities that fit the interests of everyone in your family.
This could range from yoga classes and beach volleyball for the adults to swimming lessons, and mini golf for the children. Other great activities to have include horse riding, water sports, or even nearby attractions amusement parks, zoos, and museums.
Family Friendly Resorts With… Kids Clubs
Club Med Cancun Yucatan
Location: Mexico at the Riviera Maya
An all-inclusive family resort nestled on the tip of the Riviera Maya.
It offers;
Gourmet dining
a kids club where kids aged 4 to 17 can enjoy a range of activities including archery, tennis, water skiing, and more
Babysitting services
Royalton Bavaro
Location: Punta Cana
Family fun doesn't get better than the Royalton Bravo, an all-inclusive resort nestled in Punta Cana. From splash pads to lazy rivers, slides, fountains, and a kids club that offers daily visits from TV characters Max and Ruby, there's plenty to keep your whole family entertained all day long.
The resort also has an indoor pool, a poolside food truck, and round-the-clock room maintenance services.
Theme Parks
Legoland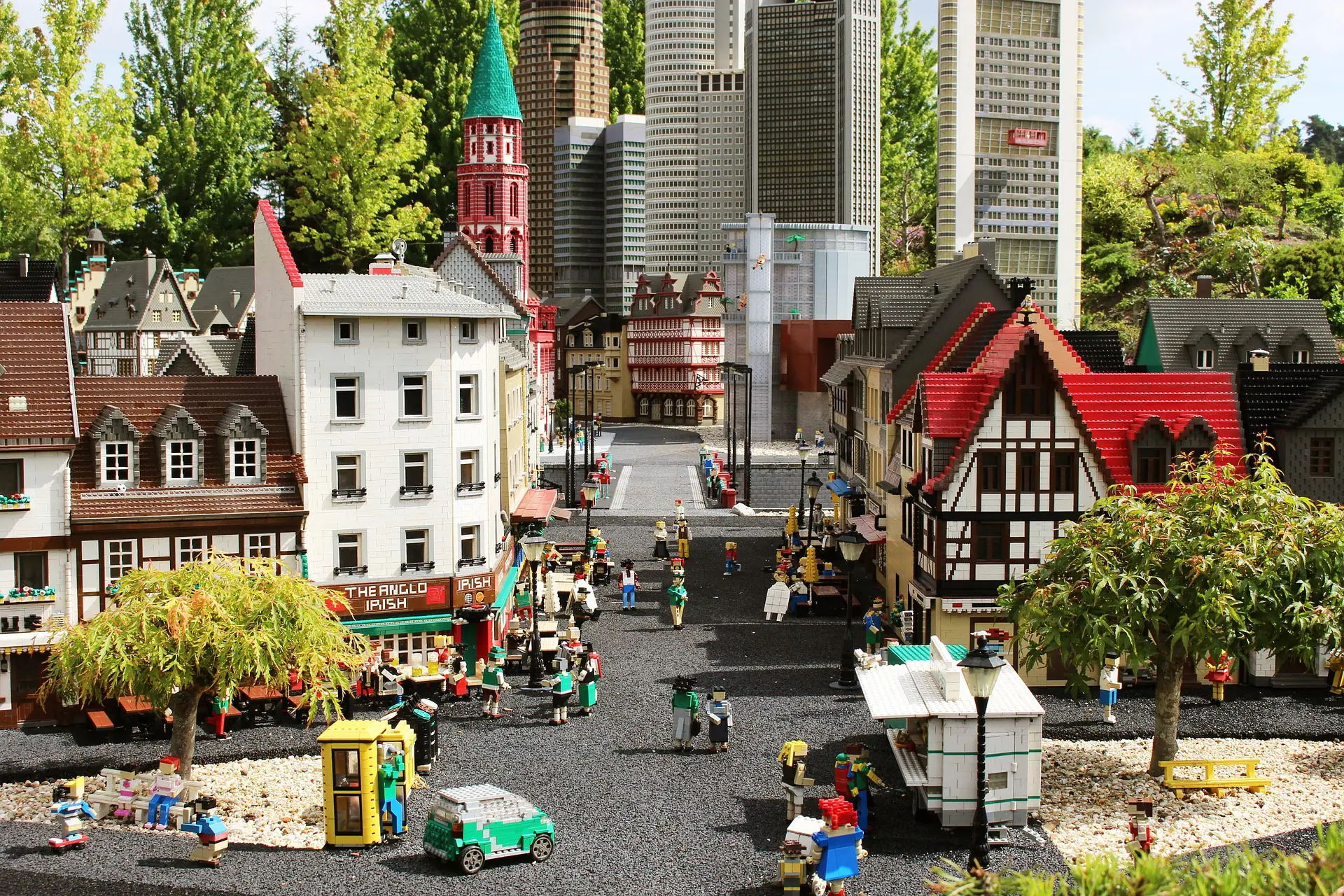 For the perfect family holiday experience in California, head to Legoland, a child-friendly holiday resort packed to the rafters with kid-friendly amenities and hotel packages.
Your family is guaranteed all-day entertainment here, with the resort featuring a theme park, a sea life aquarium, a LEGO Star Wars Miniland, and Fun Town.
Festive Hotel
Location: Sentosa Island, Singapore
Featuring a theme park, aquarium, water park, and access to some of the best beaches in Singapore, the Festive Hotel is your best bet at an unforgettable family holiday.
There is a diverse range of whole family activities for you to do including swimming, wall climbing, beach volleyball, and more. Plus, there is also a Kids Club offering age-appropriate activities like arts and crafts, cooking classes, and even a mini-theater.