Explore Our 2024 - 2025 Safari Holidays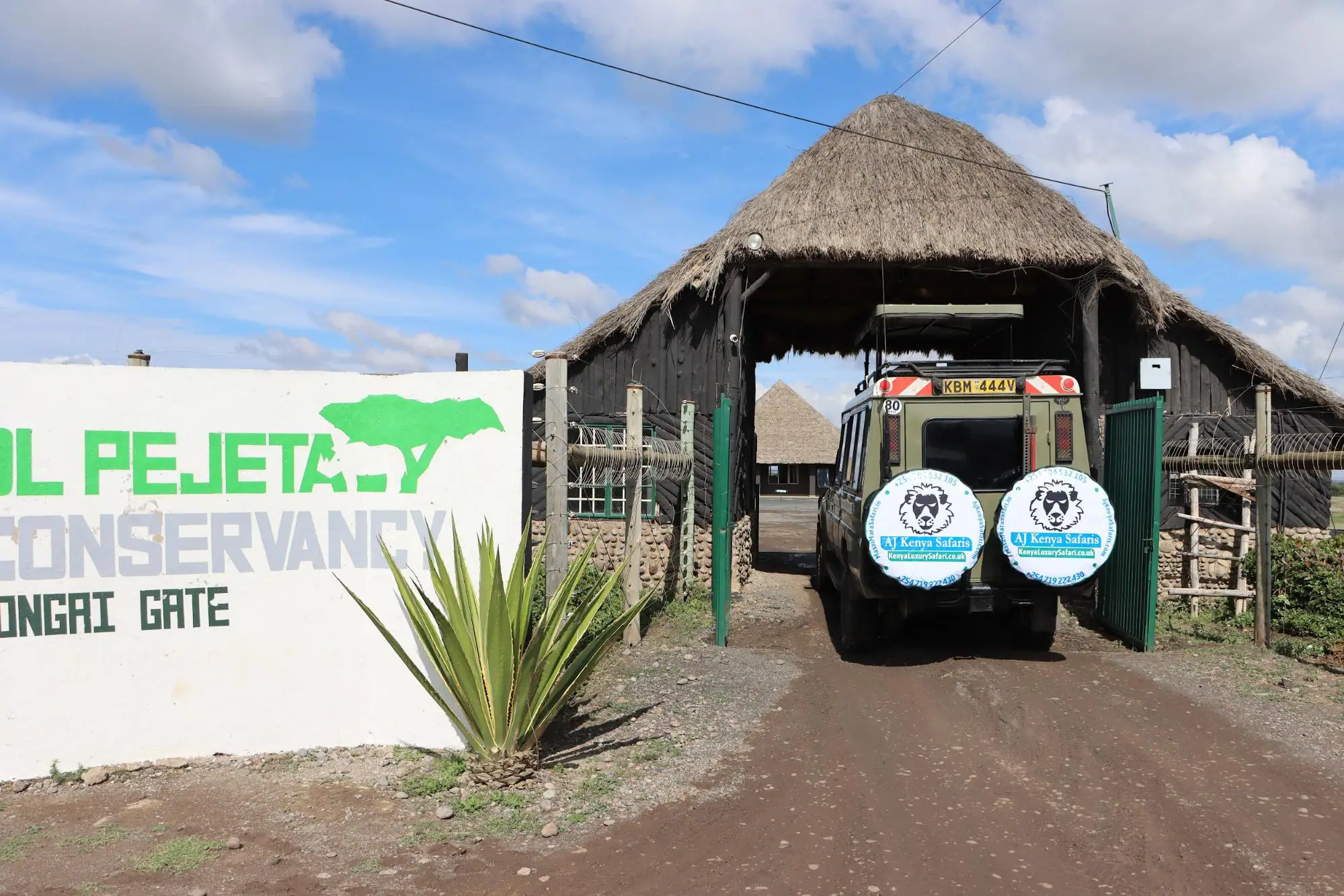 They say you live twice; first, when you're born, and second, when you go on a safari holiday to Africa for the first time. We have been planning African safari holidays for almost two decades now and truly, it has been the joy of our lives.
Our aim has been and will always be to amaze you, to fill you up with memories worth taking home, and to ensure all your safari experiences are seamless and worry-free.
Those, dear reader, are some of the reasons we decided to create this page. In it, we'll discuss everything you need to know about planning the best 2024 safari holiday in Africa. From the best destinations for African safari holidays to things to do and how to book a safari with us. 
Here's Where You Can Reach us to Start Planning your 2024 – 2025 African Safari Trip
Call or WhatsApp us at +254-704-532-105 or send us an email at safarioffers@kenyasafariholidays.uk, safarioffers@ajkenyasafaris.com, or james@ajkenyasafaris.com to start planning your safari holiday today!
And Here are some of our Most Booked 2024 – 2025 Safari Tours
Why Choose Kenya Luxury Safari for Your Safari Holiday?
Did we mention that we have almost two decades of experience planning and executing safari holidays to Africa? We certainly did! And we don't just do it- we excel at it and we have these reviews to prove it.
Oh, and there's more. All our travel experts are professional, born and raised Kenyans who have undergone rigorous training in guiding, hospitality, and safety. So rest assured knowing you're in safe hands.
We also only partner with hotels, lodges, and camps we ourselves have been to, vetted, and approved.
Need more proof that we're your best chance at an unforgettable safari tour to Africa? Check the list of some of our best safari itineraries attached above. There's honestly no other company that is as versatile and affordable!
Here's a List of some of our Best African Safari Destinations
These African safari destinations are exhilarating in their beauty and diversity.
Kruger National Park, South Africa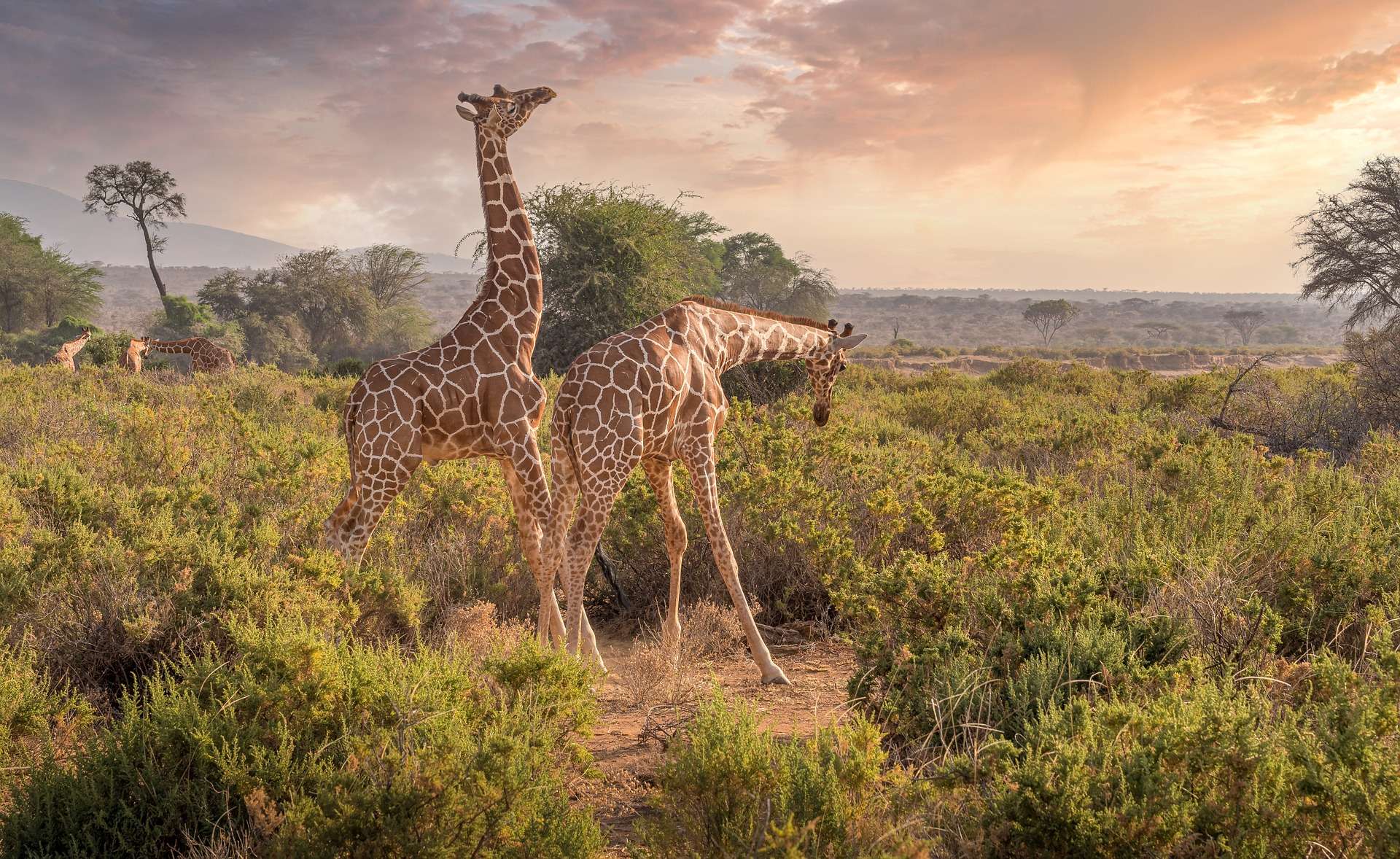 Spanning across more than 19,633 square kilometers, the Kruger national park is the largest game reserve on the African continent.
The park is home to a prolific number of wildlife including over 12,000 elephants, 2,000 leopards, 27,000 buffalos, and almost 2,800 lions.
It is also home to 147 other mammal species, over 517 bird species, and a unique selection of luxury and budget safari lodges.
Etosha National Park, Namibia
The Etosha national park is vast, unique, and undeniably beautiful. It is best known for its distinctive and dramatic salt pan which is so huge that it can be seen from space!
It is also remarkable for its generous wildlife spotting opportunities, the park housing over 114 mammal species, 110 reptile species, and an astounding 340 bird species.
Amboseli National Park, Kenya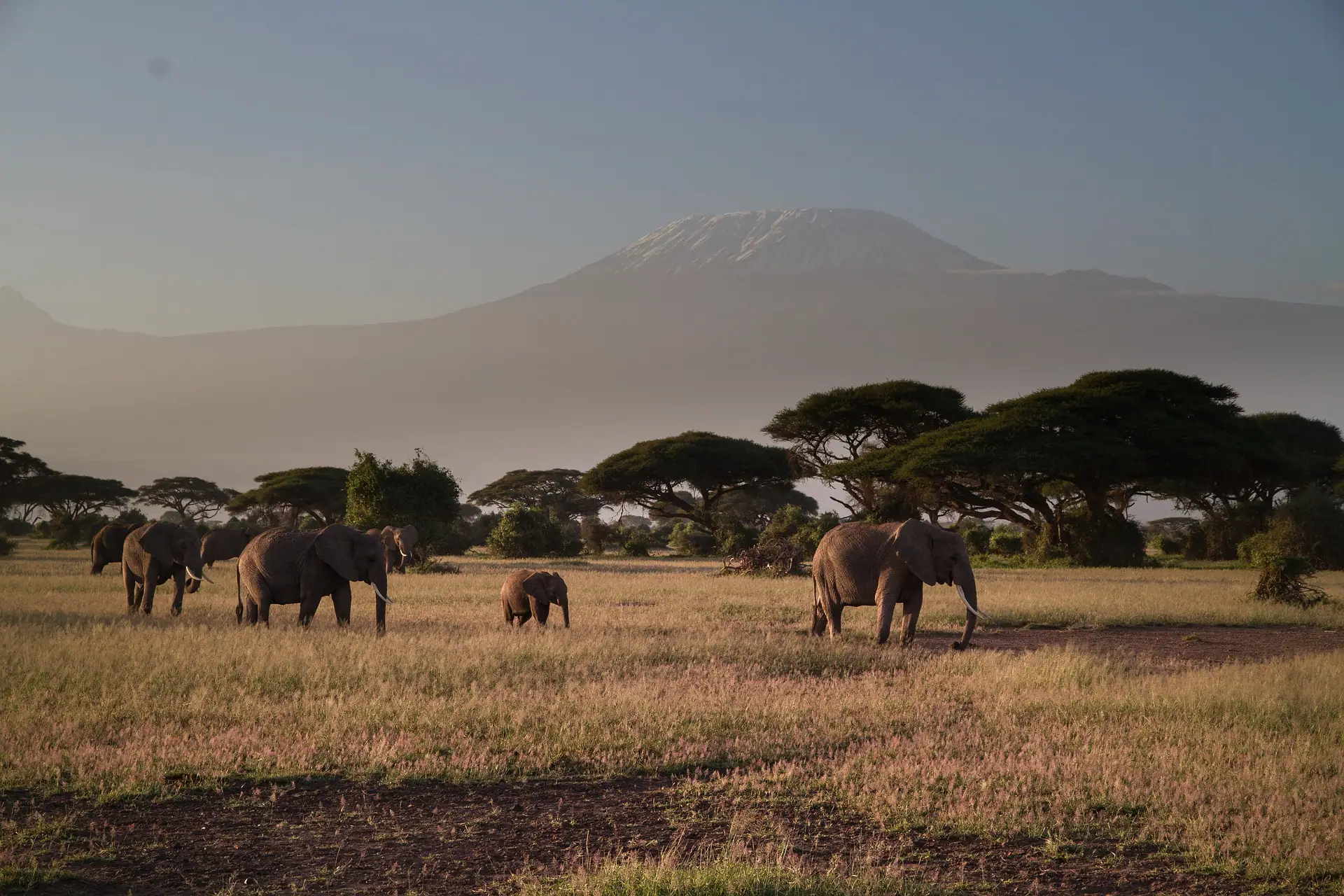 Home to over 1,600 individual elephants. A UNESCO World Heritage Site. And at 8,000 square kilometers, one of the largest national parks in Africa.
Should we go on? Yes? Your wish is our command. The Amboseli is also backgrounded by Mount Kilimanjaro and is home to all of the Big Five. It also hosts five different habitats ranging from woodlands, grasslands, and wetlands.
Chobe National Park, Botswana
With a head count of over 50,000 individual elephants, Chobe hosts the largest elephant population on the African continent. But wait, there's more. The park is also famed for its huge buffalo and lion population as well as for hosting over 450 bird species.
Hold your horses, sir (or ma'am) we're not done yet. Also fascinating is the park's Chobe River, remarkable for its deep blue waters which beautifully wind past dense forests, sandy terrains, and lush floodplains.
Victoria Falls, Zambia and Zimbabwe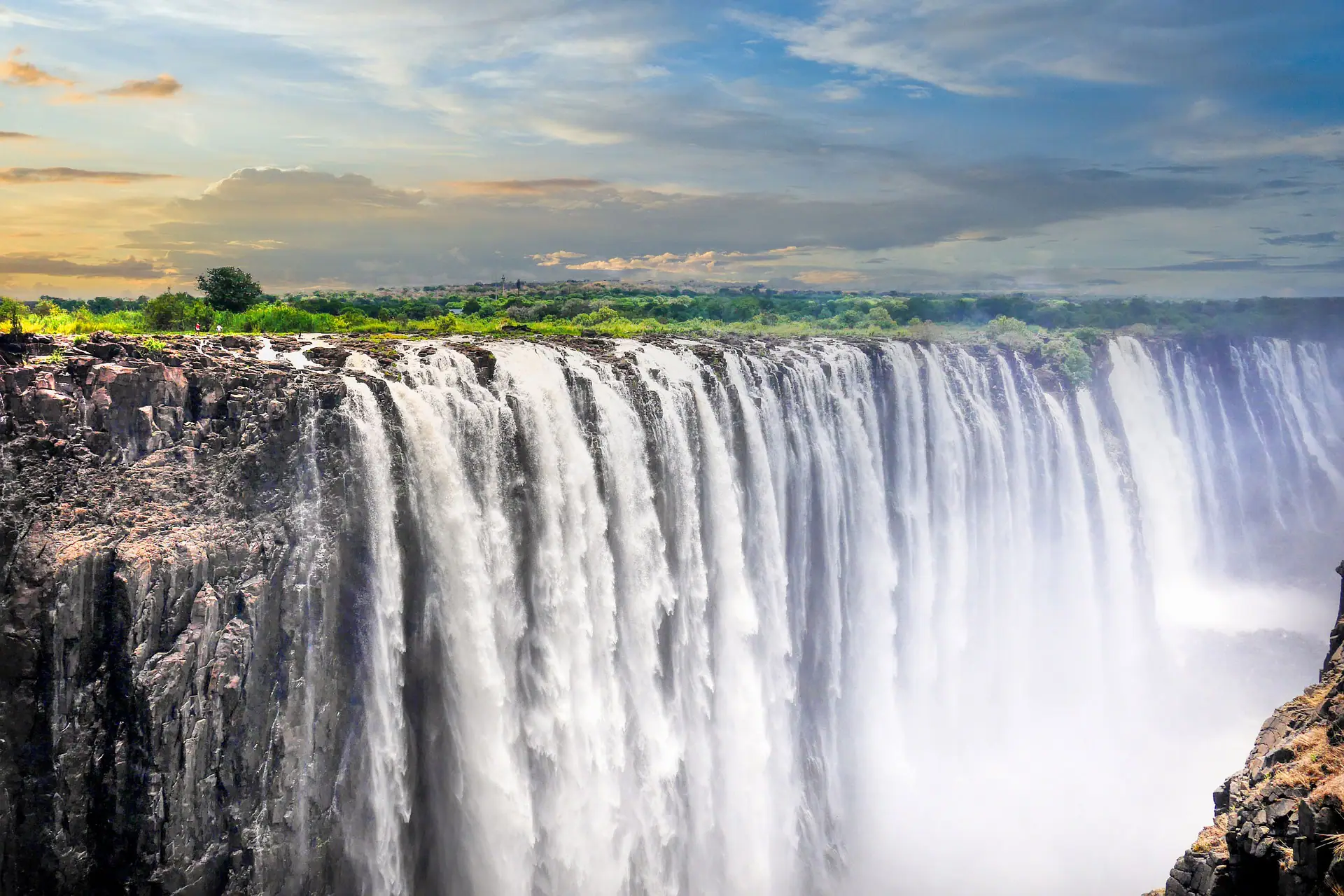 Location: On the Zambezi River at the border between Zambia and Zimbabwe
One of the seven wonders of the world and a UNESCO World Heritage Site, Victoria Falls might as well be the best African safari destination.
It is also the world's largest waterfall with a cascade of almost 500 million liters per minute! Is your mind blown yet?
Perhaps even more fascinating is that the falls are home to impressive amounts of wild animals including the Big Five, giraffe, zebra, waterbucks, and the sable antelope.
Masai Mara, Kenya
It's hard (almost impossible) to leave out the Masai Mara when talking about the best safari destinations in Africa and rightly so. For one, the park is home to over 90 different mammal species including the Big Five. It also houses an astounding amount of Big Cats which explains why BBC's Big Cat Diary is filmed here.
Here is where it gets better.
The park hosts the single largest wildlife migration on the planet- the Great Wildebeest Migration- a sensation known to attract not less than 300,000 visitors per year. If that doesn't scream premier safari tour destination we don't know what does.
Lake Nakuru, Kenya
Lake Nakuru is breathtaking, wild, and unique. It is, in simple terms, the benchmark of what a perfect safari destination should be.
The park has an astonishing 400-plus bird species as well as a healthy population of both Black and White Rhinos. Waterbucks also inhabit the region as well as countless crocodiles, giraffes, zebras, and dik-dik.
But perhaps what makes Lake Nakuru so special is its impressive population of flamingos which, when rested on the lake's waters, give it a unique pinkish hue.
Moremi Game Reserve, Botswana
Certainly one of the best destinations for safari tours in Africa, the Moremi is a park in a league of its own. The park is all about dramatic landscapes, from its lagoons to its mopane forests, shallow flood pans, grasslands, and savannahs.
It's also all about diverse wildlife varieties, the park hosting all of the Big Five, over 160 mammal species, 450 bird species, 35 amphibian species, 155 reptile species, and over 1500 plant species.
Boy will the botanists have a field day in this one!
Okavango Delta, Botswana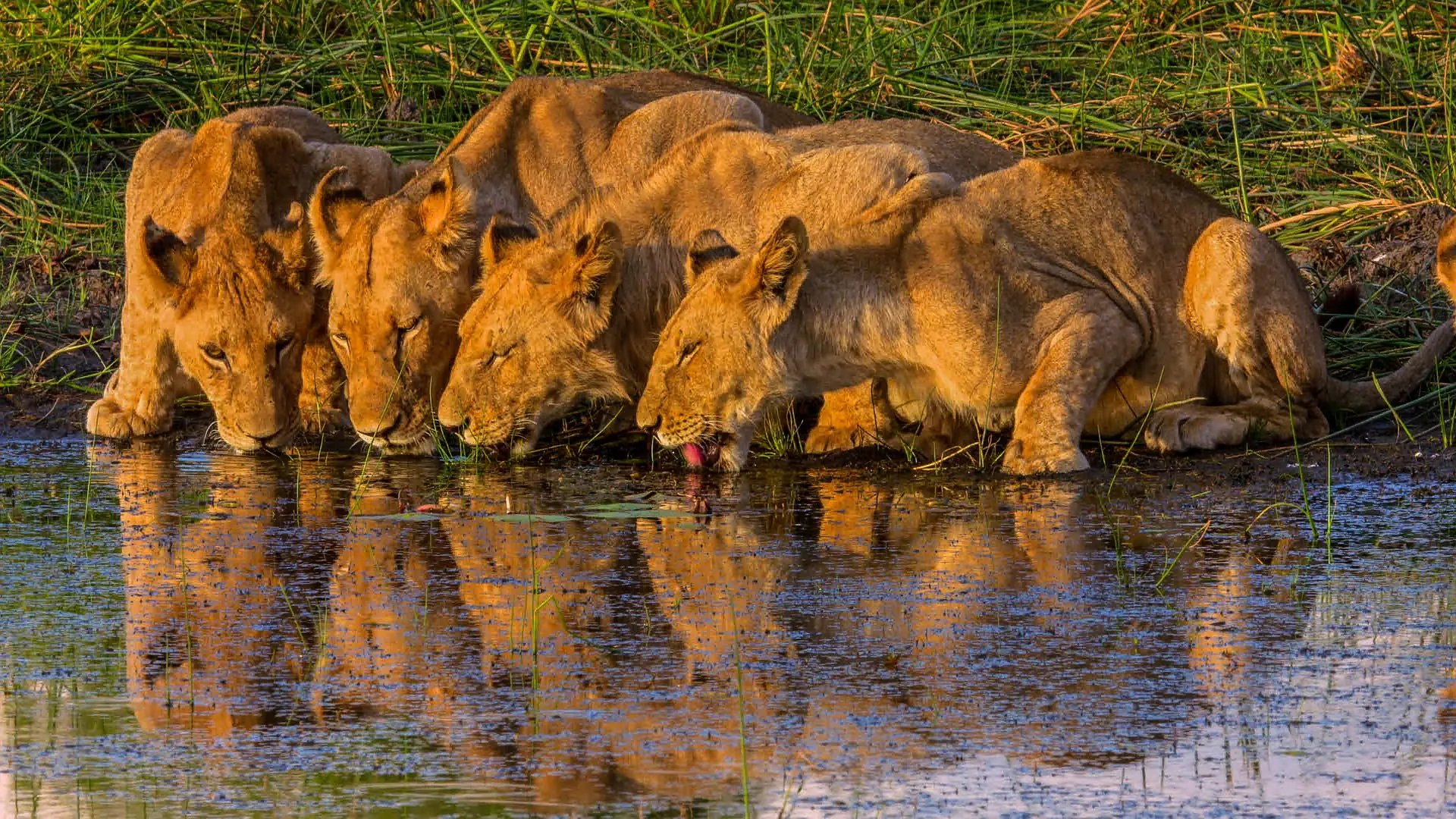 We have yet another UNESCO World Heritage Site on the list! And it's not just another destination, it is the world's largest inland delta!
Safari holidays to the Okavango Delta promise sightings of more than 480 bird species and 130 mammal species including the Big Five. It is also a uniquely beautiful destination for jeep tours, walking safaris, and boat tours.
Cape Town, South Africa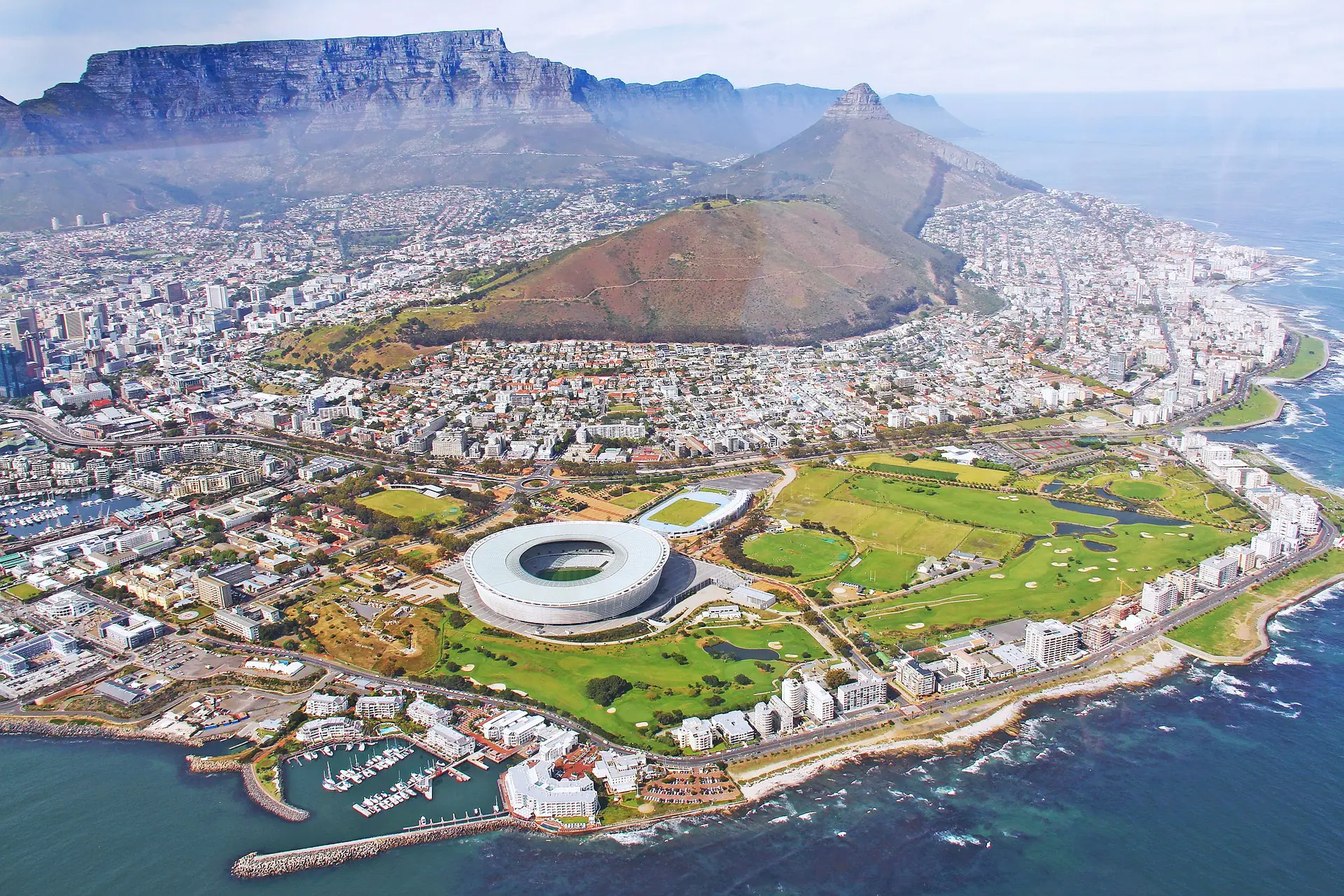 The mother city, the tavern of the seas, or the legislative capital of South Africa; call it whatever you may but one thing's for certain, Cape Town is an unmatched destination for safari holidays.
The city is home to countless magnificent tourist attractions from the Table Mountains to the Boulders Beach, V&A Waterfront, Kirstenbosch National Botanical Garden, the Clifton and Camps Bay Beaches, and the Iziko Museums.
It is also such an effortless place for solo travellers to explore and enjoy, thanks to its friendly locals and numerous activities.
Hwange National Park, Zimbabwe
Hwange National Park is the largest national park in Zimbabwe and one of Africa's top must-visit safari holiday destinations. It is home to over 105 mammal species and 400 bird species, some of which are so rare they can only be seen here.
Thanks to its vast wildlife population and beautiful scenery, the park is one of the best places in Africa for walking safaris and game drives as well as bird watching.
Best Things to Do When on Safari Holidays in Africa
Some of the best things to do while on a safari in Africa include;
Going on a walking safari- there is no better, more intimate way to experience the African bush.
hot-air balloon safaris- sensational and utterly breathtaking is what these are. You get to have a bird's eye view of some of the most breathtaking African landscapes which is a truly unforgettable experience.
Game Drives- with game drives you get to spot wildlife in its natural habitat, an experience truly worth its weight in gold.
Cultural tours
Frequently Asked Questions
We answer some of your most frequently asked questions about safaris and safari holidays in Africa.
How Many Days Would Be Enough for Safari Holidays in Africa?
Although two weeks is generally the recommended time, it really all comes down to your budget and the destinations you want to visit. Some destinations, like the Serengeti and Kruger national parks, are vast, so they call for a lot more exploration time. Also, budget travellers would want to spend lesser time than those on a luxury safari. 
Which are the Best Destinations for First Time Solo Travellers to Africa?
For your first safari holiday in Africa, we'd recommend you go to the more infrastructurally developed countries like South Africa and Kenya. When you safari in a country with good road and network connections, lots of street lights, and accommodation options, you'll feel safer and more comfortable traveling solo.
Botswana is yet another great option as it offers a variety of destination options offering that unique, off-the-grid experience.
Tips and Advice on What to Wear on a Safari in Africa?
The best advice we can offer is to dress as if you were heading on a hike or camping. You'd be trekking through the bush and savannahs and will need to be prepared for the elements.
The best safari clothing options include lightweight, loose-fitting clothes such as khakis, jeans, and long-sleeved shirts.
When is the Best Time in the Year to go on a Safari Trip?
This all comes down to where you want to go and what you want to see. Travelers going to Tanzania for the Great Migration, for example, will want to travel to the country from November through to September. In Kenya, the migration is in full swing between June and October. 
Here's a detailed overview of the best times to go on safari in different African countries:
Destination

Event

South Africa

(May to September)

Watching the humpback whales 

(September and October)

Low Season for Budget Travellers

(June to August)

Botswana

(June to October)

Shoulder season/ Low season for budget travellers 

(April, May, and November or December to March)

(December)

Zambia

(May to October)

(March and September)

Low Season for Budget Travellers

(November to April)

Zimbabwe

(July and October)

Bird watching
(November to March)
Clear views of the Victoria Falls

(April to June)