African Safari Holidays - Top Destination and the Best Safaris Packages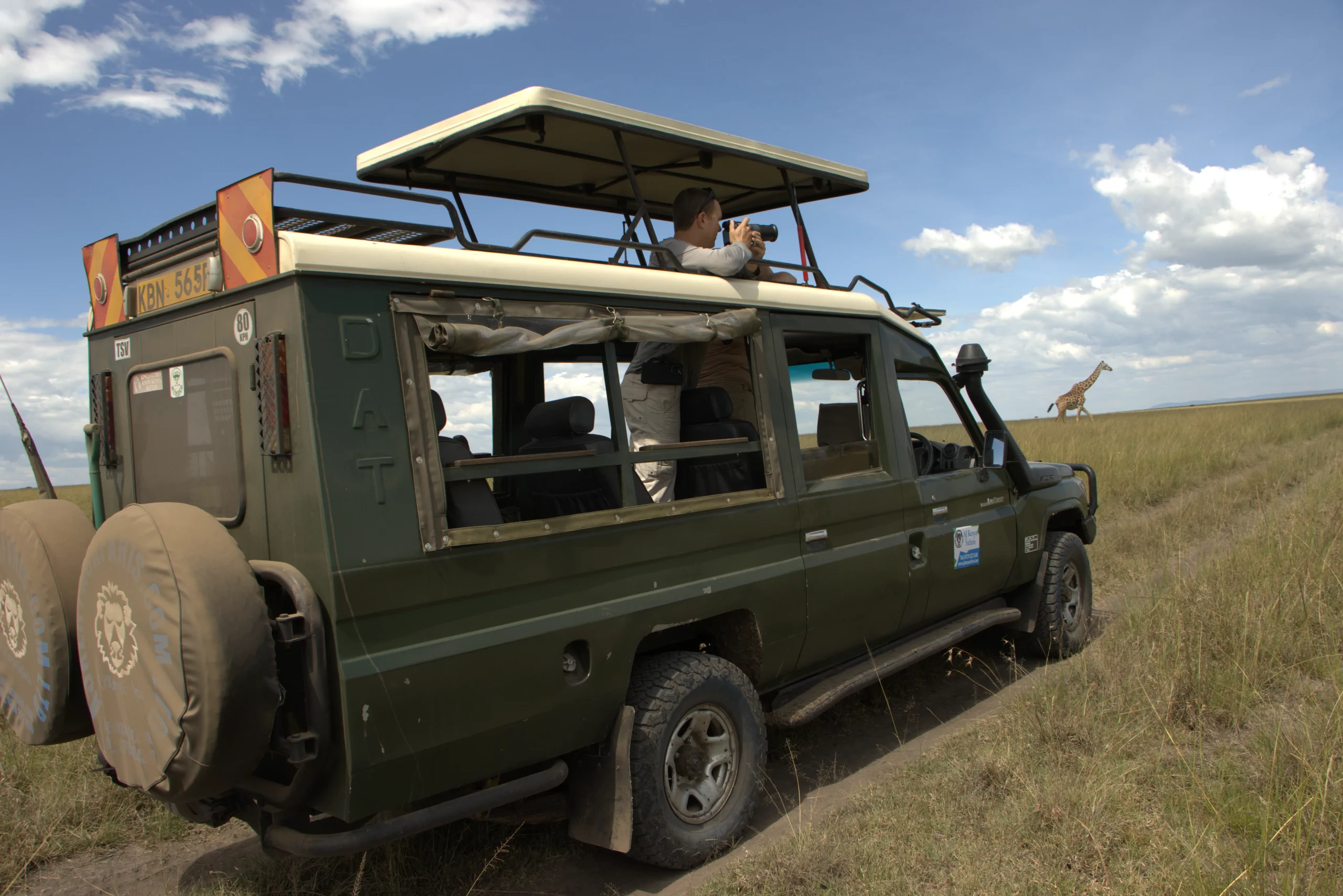 Are you planning your first safari holiday in Africa and wondering which are the best national parks and game reserves to visit? Well, you've come to the right place! In this article, our experts will share the best African safari holiday destinations, the best time to visit each, and what to do and see when there. But before then, let us share our contact details and our most booked African Safari holidays 2023 -2024 tours.
Contact us to Start Planning Your Africa Safari holiday 2023 - 2024 Holiday
Our Most Booked Holidays - Africa Safari Packages
The 10 Best African Safari Holiday Destinations
Our greatest wish for you next year? That you finally get to discover the magic of safari holidays in Africa. Towards that end, here are 10 of the best, most magical safari attractions in Africa.
Serengeti National Park, Tanzania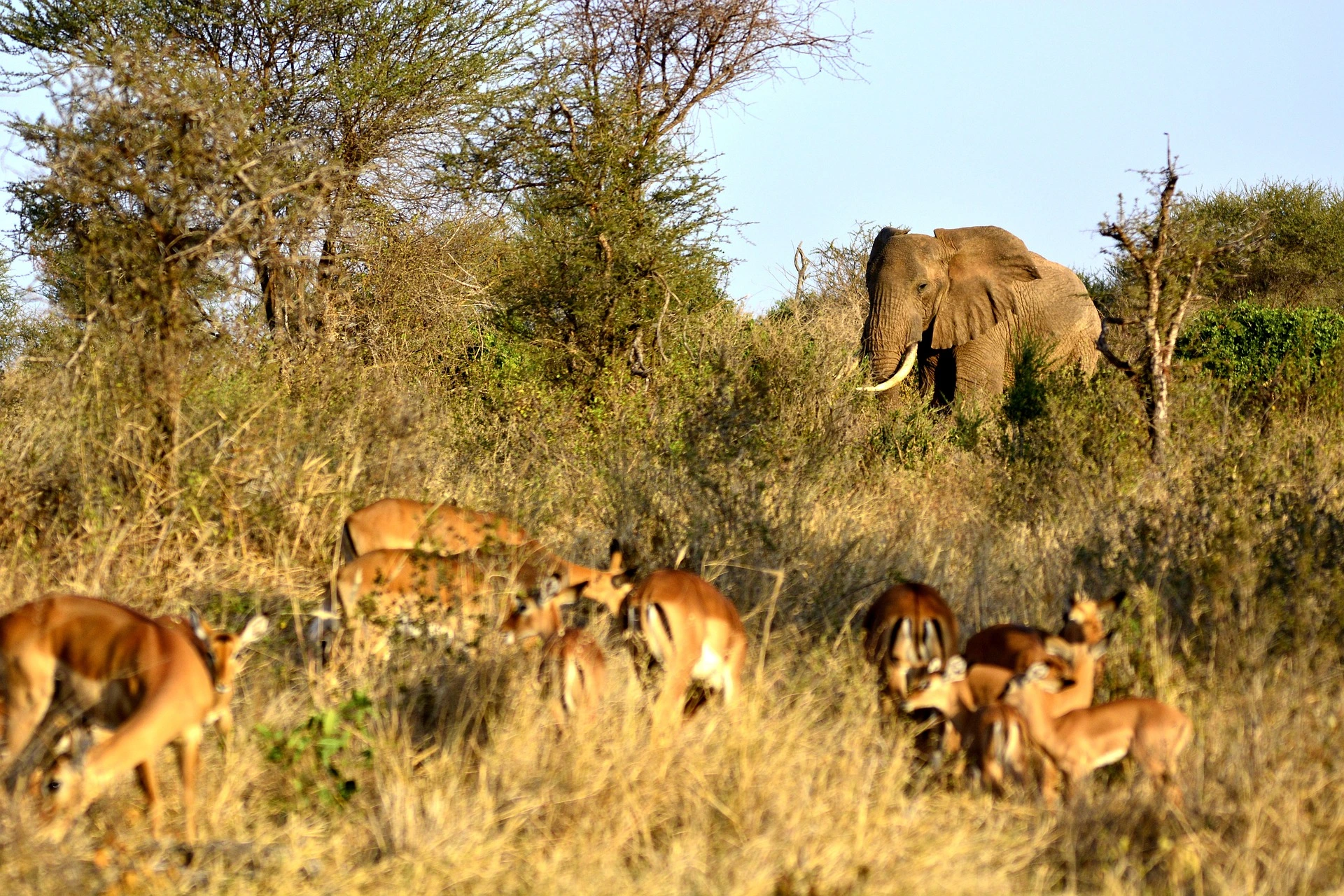 The Serengeti is stunningly beautiful. So much so that it is actually a World Heritage Site! On its golden grasslands, you'll find magnificent wildlife with over 2 million ungulates, 1000 leopards, 4000 lions, 550 cheetahs, and over 500 bird species- which is more wildlife than there is in any other park in East Africa. The best time for wildlife sightings in Serengeti is during the early morning and evening game drives. 
The park also hosts the spectacular Great Migration as well as a stunning array of rivers, forests, plains, and vast savannahs. Things to do at the Serengeti National Park? You can go on a game drive across its dramatic landscapes, hot-air balloon safaris, camping, bird watching, walking safari, or witness the wildebeest migration experience. Other national parks that you can visit around Serengeti include Ngorongoro Crater, Mount Kilimanjaro, and Lake Manyara National Park.
Camps that do not Charge Supplement Fees to Solo Travellers
Mwiba Lodge
Sanctuary Kusini
Kruger National Park, South Africa
All your safari holiday whims can and will be indulged at the Kruger National Park, an iconic African safari destination renowned for its stunning wildlife and exceptionally beautiful landscapes.
The park covers an area of 2 million acres making it the largest game reserve in South Africa and one of the most popular safari holiday destinations on the continent.
To discover in this iconic safari park are over 145 mammal species, more than 500 bird species, 114 reptile species, 34 amphibious species, and 150 fish species. Mind-blowing, right?
Well, wait until you discover the Kruger National Park landscape, which stunningly combines several coursing rivers, gorges, mountains, koppies, forests, and plains.
Camps that do not Charge Supplement Fees to Solo Travellers
Singita Boulders Lodge
Singita Sweni Lodge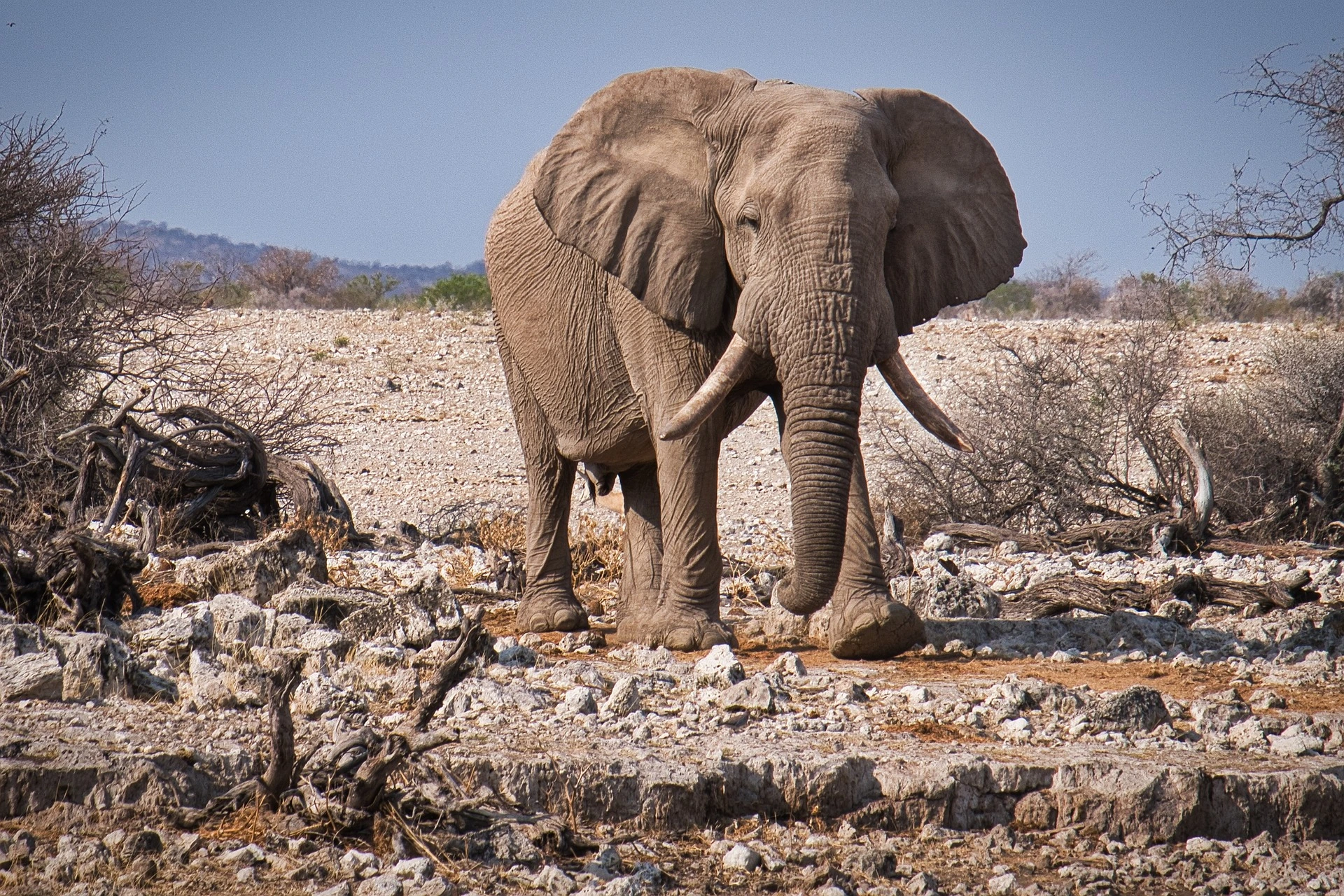 Swapping one safari park for another, Etosha National Park is the ultimate Namibian destination for wildlife enthusiasts who love bird watching and wildlife photography.
The park hosts 340 bird species, 110 reptile species, and 114 mammal species including the rare gemsbok antelopes, tree-climbing lions, black rhinoceros, giraffes, buffalos, greater kudu, zebras, elephants, and hippos among others.
The draw of this paradisiacal park, however, goes much further than its wildlife. Also within the Etosha National Park is a salt pan so huge it's visible from space. The park is also home to a gorgeous array of canyons, grass plains, woodlands, savannahs, and mountains.
Camps that do not Charge Supplement Fees to those on Solo Safaris
Best Safari holiday Packages Destinations in Botswana - Chobe National Park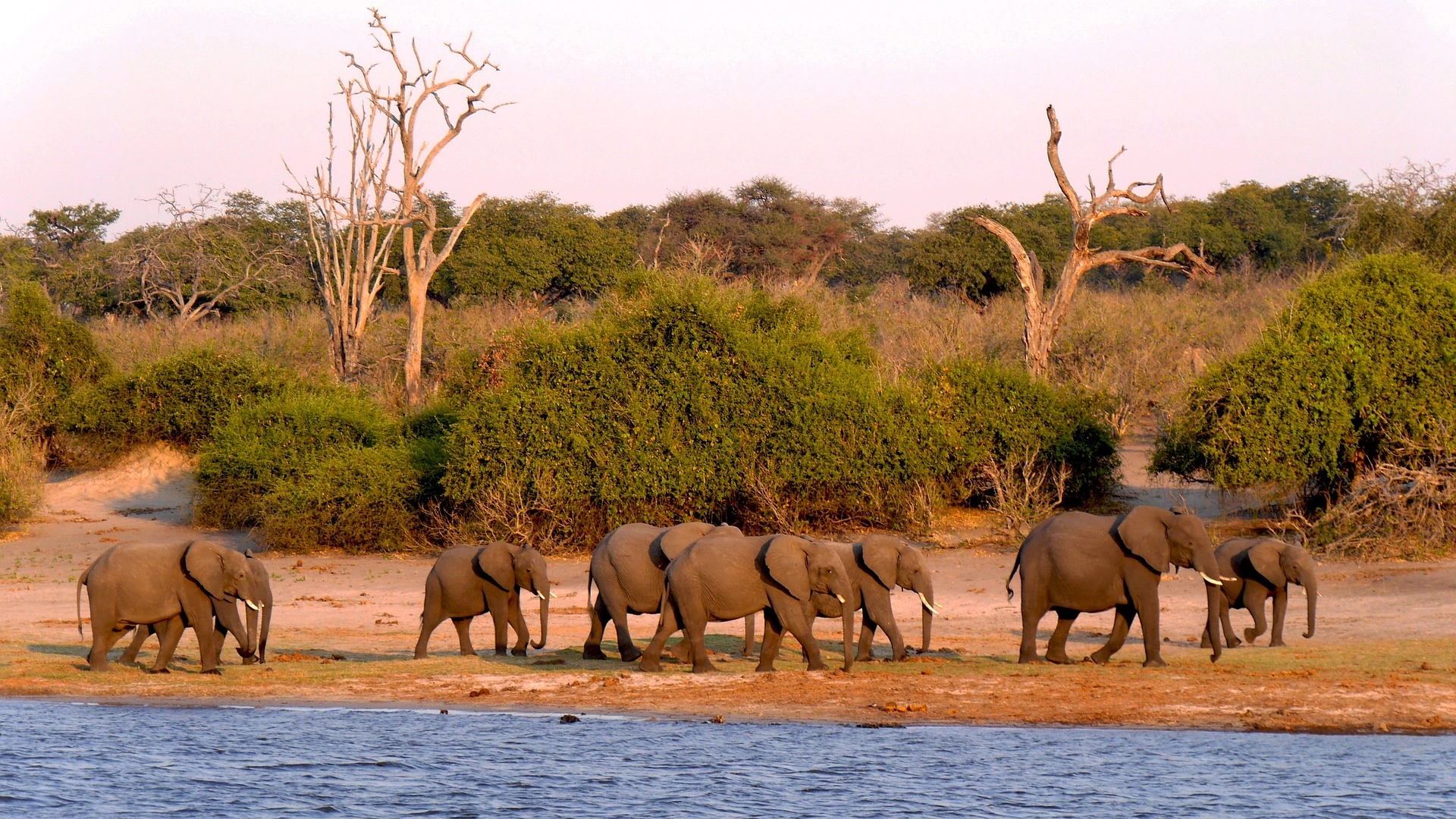 How would you describe your dream African safari holiday destination? Is it a place with countless wild animals? Or do you tend to lean more on the side of spectacular landscapes?
Well, with Chobe you don't have to choose (the park offers both).
Located in northern Botswana, the Chobe game reserve is remarkable for its huge elephant herds, lush vegetation, and remarkable array of luxury safari lodges.
A trip to this park is simply unforgettable, with guests being introduced to otherworldly landscapes and countless buffalo and elephant herds. You will also see the lion, giraffe, impala, waterbuck, puku, leopard, bat-eared fox and so much more.
Speaking of otherworldly landscapes, Chobe covers a wide range of vegetation types. These include flood plains, riverine forests, rocky outcrops, and seasonal marshes. It is, in all honesty, a destination you would love to have in all your safari itineraries.
Camps that do not Charge Supplement Fees to those on Solo Safaris
Location: Zimbabwe
For the ultimate safari holidays 2023 -2024  in Zimbabwe, you simply must include a trip to Hwange National Park.
This iconic park is home to several species of wildlife including the elephant, buffalo, giraffe, lion, leopard, hyena, and antelope. In terms of birdwatching opportunities and stunning landscapes, this park truly delivers.
The star of the show, however, is the watering holes that attract large herds of animals from all across the region. Other beautiful natural attractions within this park include saltpans, granite towers, and outcrops as well as the unique Makalolo Plain- which teems with grasslands and wetlands.
Camps that do not Charge Supplement Fees to those on Solo Safaris
Somalisa Camp
Somalisa Acacia
Holidays Africa Safari Destinations in Kenya - Amboseli National Park
If you have a strong liking for breathtaking views and abundant wildlife, we highly recommend taking a safari tour to the Amboseli National Park.
Breathtaking? Certainly, with awe-inducing views of Mount Kilimanjaro and a beautifully diverse range of natural habitats to explore. Think wetlands, woodlands, and savannah grasslands.
The park also features a wide range of wildlife, including elephants (over 1000 individuals), the lion, buffalo, cheetah, zebra, crocodile, porcupine, dik-dik, and so much more.
Things to do when you go on a safari to Amboseli? Well, there's plenty to do here including game drives, camping, bird watching, game viewing, and guided nature walks.
Camps that do not Charge Supplement Fees to those on a Solo Trip
Tortilis Camp
Porini Amboseli Camp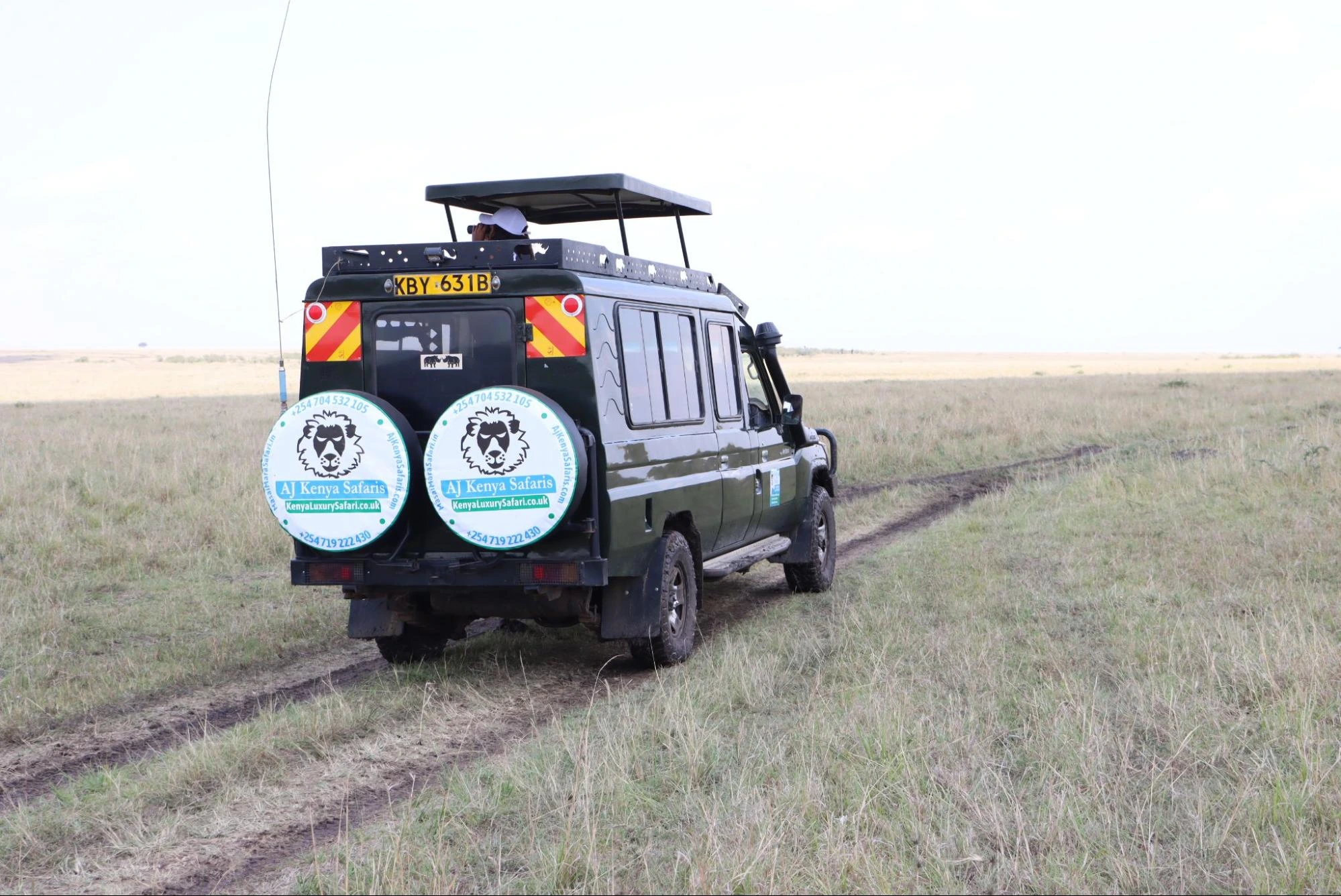 The Victoria Falls National Park
Location: Border between Zambia and north Zimbabwe
Did you know that Victoria Falls is the world's largest waterfall? Or that it's one of the Wonders of the World? Did you also know 500 million liters of water cascade from the falls every minute?
Located on the Zambezi River, this awe-inspiring beauty is where to go if you're looking to have an eventful first safari in Africa. Those who tour the falls' park are rewarded with dumbfoundingly beautiful landscapes and wildlife that range from baboons, vervet monkeys, mongooses, giraffes, buffaloes, rhinos, elands, and many others.
For the best safari experience, we recommend that you;
Explore Victoria Falls on a helicopter flight
Bungee jump from the Victoria Falls bridge
Take a sunset cruise on the Zambezi River
Or, for the daredevils, swim to the edge of Devil's pool
Camps that do not Charge Supplement Fees to those on Solo Holidays
Chundukwa River Lodge
Thorntree River Lodge
Masai Mara National Reserve
Location: Kenya
The Masai Mara, located in the Great Rift Valley of Kenya, is a sight to behold. Masai Mara is home to the big five (lion, leopard, elephant, buffalo and rhino), as well as over 500 bird species.
This large safari park is also a playground for giraffes, cheetahs, baboons, hippos, warthogs, crocodiles, and countless other animals.
The Masai Mara is one of the best national parks in Africa for wildlife safari holidays, cultural tours, and bird watching. Unlike destinations in South Africa and cape town where you can do self-drive wildlife safaris, Masai Mara is best explored under the expert knowledge of local guides. Safari in Masai Mara are best combined with holidays in Tsavo East National Park.
Camps that do not Charge Supplement Fees to those on Solo Tours
Sanctuary Olonana
Porini Lion Camp
Location: Botswana
The largest inland delta in the world and the most exclusive wildlife area in Botswana, the Okavango Delta is the go-to destination for safari holidays unlike any other.
Exceptional? Most definitely, with an endless maze of rivers and lagoons that brim with animals. The delta also offers an astounding variety of accommodations, a good number of which do not charge supplement fees for solo travelers. Visitors can enjoy water activities like boating and Mukoro rides at sunset.
Whether you're looking for an adventure or simply want to relax and take in a natural beauty, a trip to the Okavango Delta will not disappoint.
Camps that do not Charge Supplement Fees to those on Solo Safaris
Khwai Bush Camp
Splash Camp
Holidays Africa Safari Destinations - Ngorongoro Conservation Area
Location: Tanzania
Located in Northern Tanzania, the Ngorongoro Conservation Area is hands down one of the best destinations for safari holidays in Africa. African safari holidays to the area promise rousing views of the Crater- the world's largest inactive delta- as well as diverse landscapes ranging from grasslands, rainforests, and salt lakes.
Visitors on a safari tour here can also catch a glimpse of the great migration, big cats, rhinos, elephants, zebras, lions, and more. It's truly an unparalleled adventure!
Camps that do not Charge Supplement Fees to those on Solo Tours
Lemala Ngorongoro
Sanctuary Ngorongoro Crater Camp
Bonus Wildlife Reserves for Safari HOlidays 2023 - 2024 Tours
It's practically impossible to settle on only 10 wildlife reserves in Africa. Here are two more we think you'll love.
Looking for an off-the-beaten-path safari holiday destination? Look no further than Moremi Game Reserve.
Moremi National Park is the perfect destination for like-minded travelers looking to experience the beauty and tranquility of the African bush. Located in one of the most remote parts of Botswana, it provides visitors with a chance to observe animals in their natural habitat – something not many places provide these days. 
Along with game viewing activities, visitors can also choose from an assortment of camping and accommodation options – ranging from luxury lodges to traditional African-style tents – making this a truly magical experience for an African safari tour. And, whatever type of adventure you choose here, you are sure to make memories that will last a lifetime.
Lake Nakuru National Park
Location: Kenya
A safari trip to Africa wouldn't be complete without a trip to the Lake Nakuru National Park, an iconic safari destination located in Kenya.
The park is literally what safari holidays 2023 dreams are made of, with its murky waters, an impressive variety of birds, and striking landscapes.
Tours to this iconic Kenya safari destination promise breathtaking views of picturesque ridges, towering escarpments, lush grasslands, and wooded savannas.
There are also 56 different mammal species to spot including white rhinos, waterbucks, giraffes, and elands. Activities at this park range from hiking to picnicking, game drives, bird watching, and sundowner.
Holidays Africa Safari Tips - What Clothes to Wear
One of the key pieces of clothing anyone should consider for an African trip is a good set of long-sleeved shirts. Being out in the African wilderness comes with certain risks – from insect bites to sunburn – and by keeping your arms covered, you can reduce your chances of dealing with these minor ailments while on holiday.
Other items you may want to consider packing for your safari holidays in Africa include comfortable shoes or boots for trekking. You can also pack a hat or sunglasses for sun protection, and lightweight outerwear such as long-sleeved jackets in case of colder weather. Above all, it is important to pack light when going on African safari tours.