Tsavo Safari - Day by Day Activities, Package Cost, and Booking Details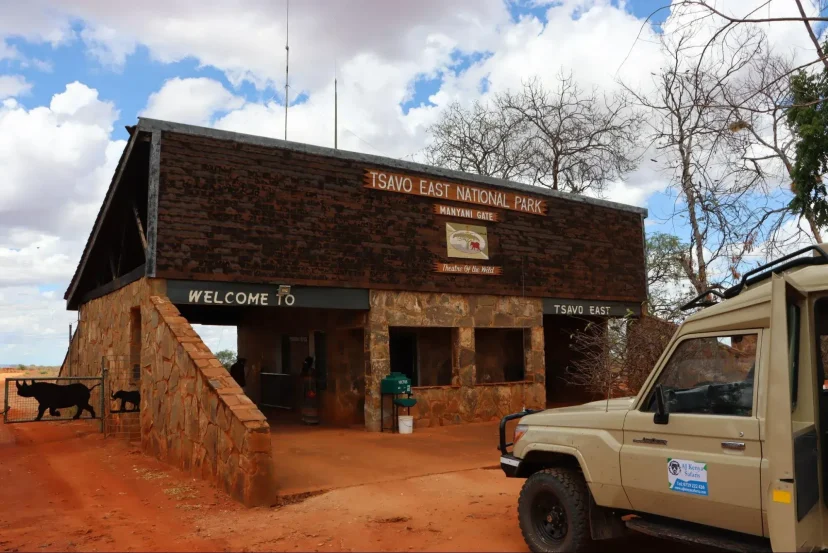 Imagine yourself on a 3-day Tsavo safari that takes you to both the Tsavo West National Park and the Tsavo East National Park. Allow your mind to wander, immerse yourself in the moment, and feel the rustling of grass in the wind while the sun's warmness caresses your face.
Now, slowly drift back to reality, and let us explain why Tsavo National Park (a name used to refer to two separate parks – Tsavo West national Park and Tsavo east national park) is your best chance at a mind-blowing African safari. 
The Tsavo East National Park is beautiful, wild, and exciting. It is mostly the drier of the two Tsavo national parks. Its highlights include the breathtaking Galana River, Yatta Plateau, Aruba Dam, and the world's largest lava flow in the world.
On the other hand, Tsavo West National Park is wetter and more mountainous. It brims with swamps and water bodies, case in point Lake Jipe and the Mzima Springs. Both parks are home to a vast variety of wildlife species including cape buffalo, large herds of elephants, black rhinos, lions, and many other animals.
Book Your Tsavo National Park Safari with Us Today
Summarised, 3 Days Safari in Tsavo National Park - East & West
The Detailed 3 Days Safari to Tsavo West and Tsavo East National Parks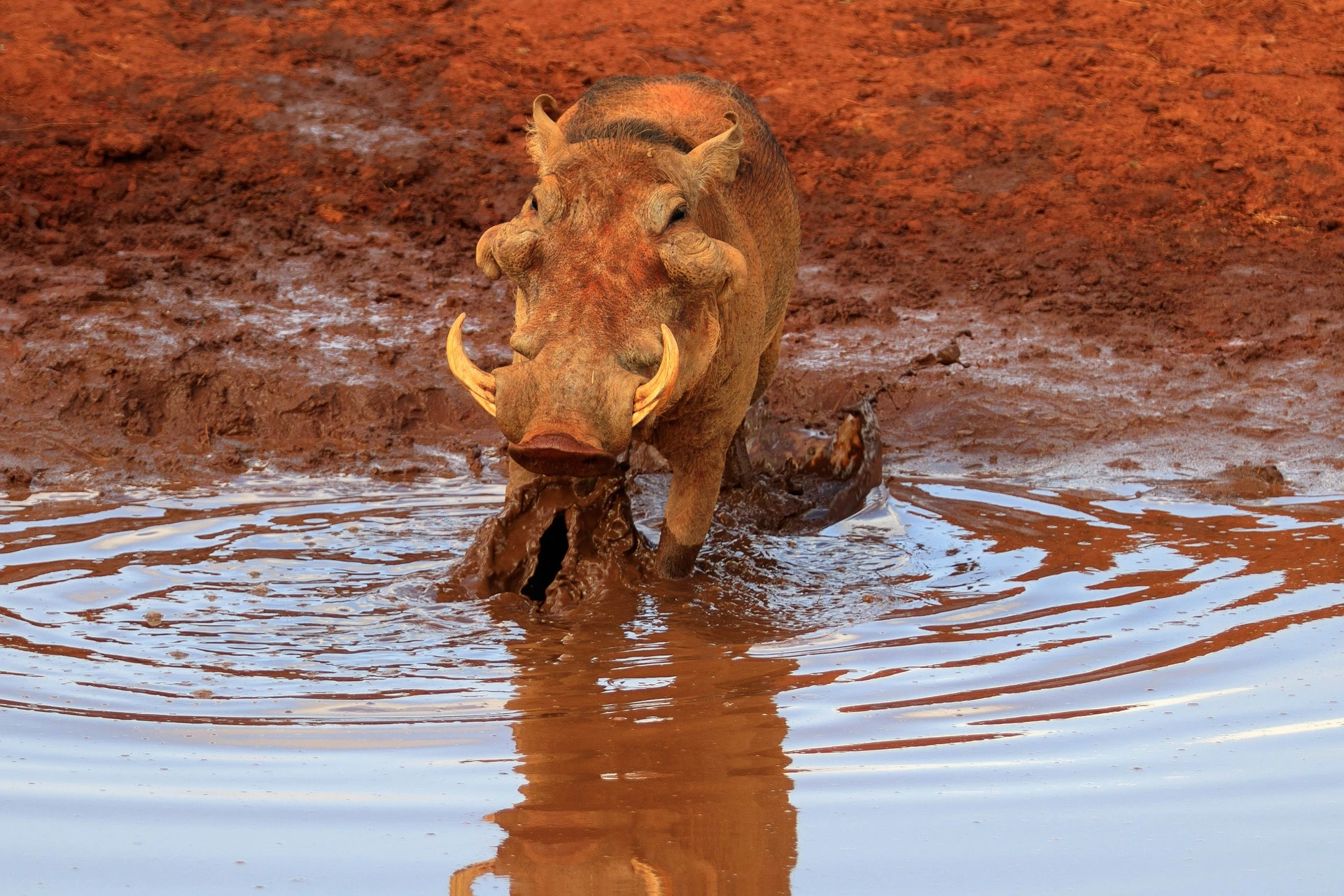 Day 1: Arrival in Nairobi, Transfer to Tsavo West, and Afternoon Game Drive
Your safari guide will pick you up when your flight lands at the airport. He will proceed to brief you on your safari, after which you begin your 6-hour drive to the Tsavo West National Park. Say you begin your road trip at 6 a.m.
This means you'll get to the Tsavo West National Park at approximately noon. Your guide checks you into your Tsavo hotel of choice and leaves you to relax for an hour or two. Your evening game drive begins at 3 p.m. Evening game drives entrance us all, and you, dear reader, will not be an exception. 
Watch as the park comes to life with wildlife diverse and unique- from leopards to cheetahs, wild dogs, elephants, rhinos, giraffes, crocodiles, dik-dik, crocodiles, and lesser kudu. Your evening closes with an epic sundowner and a chilled glass of wine.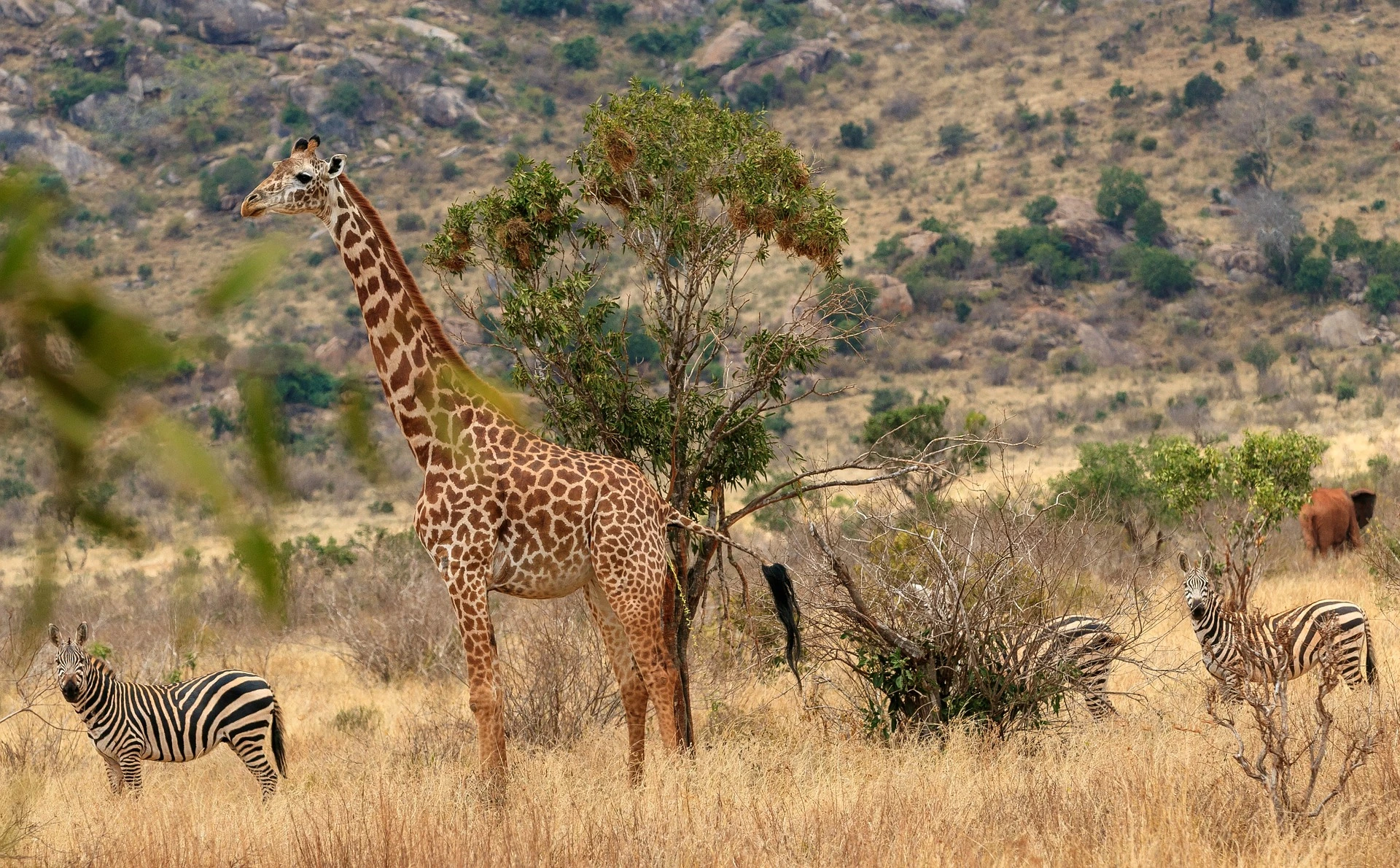 Tsavo Safari Day 2: Morning Game Drive from Tsavo West to Afternoon at Tsavo East
Watching the sunrise is always a good idea. But because we're all about the good life, we take it a notch higher- a game drive at sunrise. Listen to the calming whooshing of the Mzima Springs and watch her waters find their way to the Shetani Lava Flow.
Take in the spectacular scenery, the open grasslands, woodlands, scrublands, riverine forests, and rocky ridges. Be in awe of the wildlife, from leopards, rhinos, cheetahs, wild dogs, zebras, lions, crocodiles, buffaloes, lesser kudu, porcupines, and elephants. 
Or watch the birds, all 600 species of them, and let them soothe your soul with their sweet melodies. 
The Tsavo West National Park safari turns to Tsavo East National Park safari as the day continues.  
The Tsavo East is the largest national park in Kenya, and as they say, the bigger, the better.  Your afternoon game drive begins after you've had lunch in the jungle. Now, the Tsavo East is different… Beautifully different. 
It's home to large mammals like elephants, rhinos, buffaloes, hippos, waterbucks, and gerenuks. It houses over 500 bird species. And it is home to the Yatta Plateau, which is the world's most enormous lava flow. No inch of the park is left unexplored on this afternoon game drive. 
We take you to the Galana River and introduce you to its crocodiles, hippos, and beautiful midnight-blue waters. To the Lugard Falls to view the rock patterns that resulted from cooled lava. And when it's evening, the guide takes you for the hotel check-in and night rest.
The major attractions in Tsavo west National park include:
Shetani lava flows
Chaim volcanic crater and lava field
Mzima springs
Riverine vegetation along the Tsavo River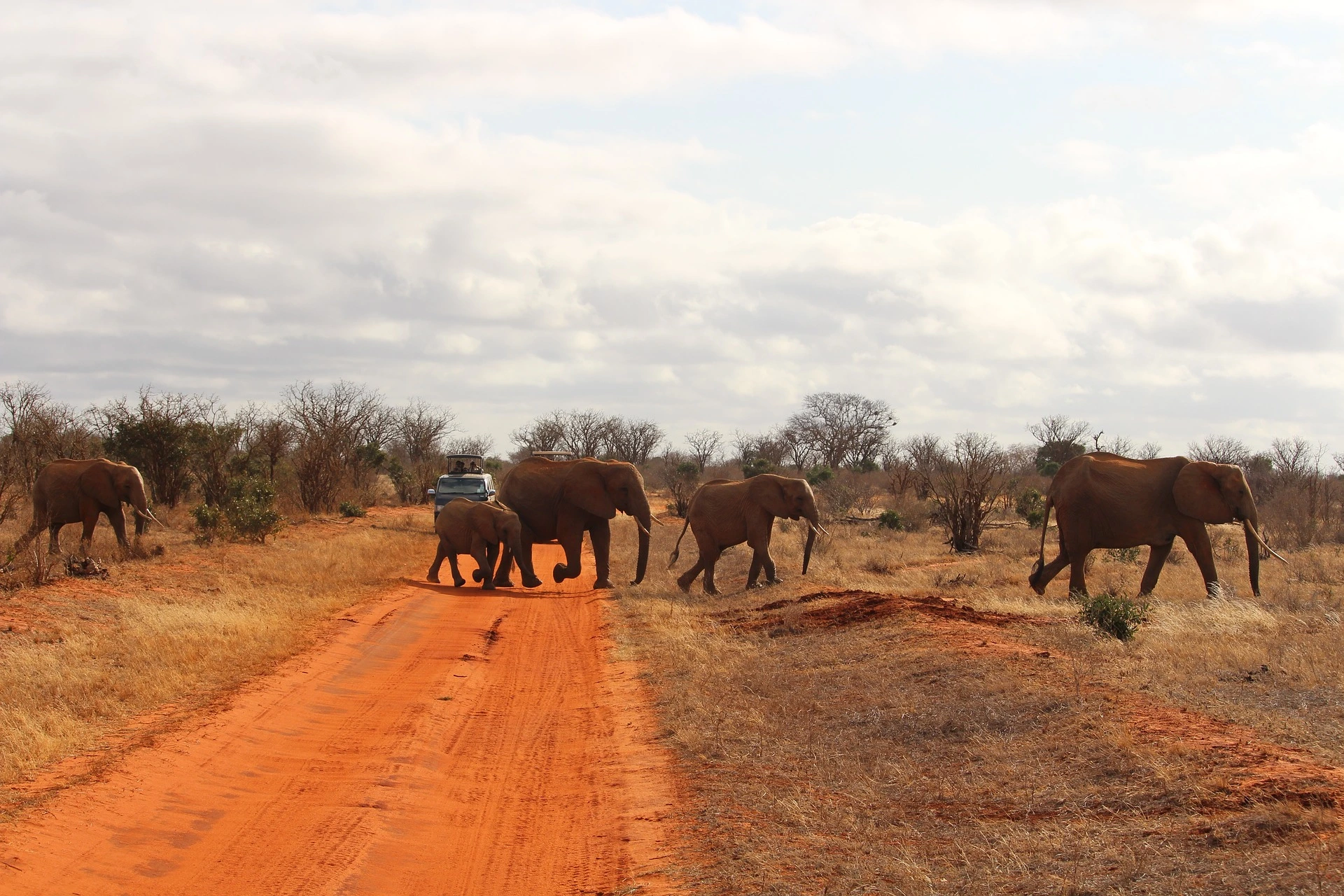 Day 3: Morning Game Drive in Tsavo East National Park, Transfer Back to Nairobi
Embark on another morning game drive to get a clearer picture of how deep the Tsavo East magnificence runs. This one is more special because it's your last, so, by all means, do not bat that eyelid. Afterwards, the guide will transfer you to Nairobi.
Those with extra nights in Tsavo East national park can spend the night at Satao Camp or the lions bluff lodge. The major attractions in Tsavo East National Park include:
Wildlife species – Including all the members of the big 5.
Lugard falls 
Galana and Tsavo River
Items Included in the Safari Price:
Pickup and drop-off at Nairobi (airport)

Service of a professional safari guide

Mineral bottled drinking water during the safari

All applicable park fees and government taxes

Exclusive use of a 4×4 safari land cruiser 

Evening game drive on day 1

Full-day game drive on day 2

Morning game drive on day 3

Full-board accommodation
Items Excluded from the Safari Price:
Easter, Christmas, & other holiday Supplements of £20-£50 Per Person Per Night

Gratuities and tips to the safari guide 

Local and international flight tickets 

laundry services 

Extra meals or drinks in the hotel, except typical lunch, dinner, and breakfast

Transfer fee when sending the money
The Total Safari Price Per Person Sharing
| Date/Month | Price Per Person Sharing |
| --- | --- |
| 1st Jan – 31st March | GBP 870 |
| 1st Apr – 30th June | GBP 770 |
| 1st July – 31st Oct | GBP 969 |
| 1st Nov – 19th Dec | GBP 870 |
| 20th Dec – 1st Jan | GBP 1014 |
The price is based on two people traveling together and sharing the accommodation and safari vehicle. These prices are based on the 2023 seasons.
It will be more affordable when you travel as a group.
The accommodation often gets packed during the migration season and is only confirmed upon making a deposit. Kindly book early to ensure you don't miss your preferred accommodation.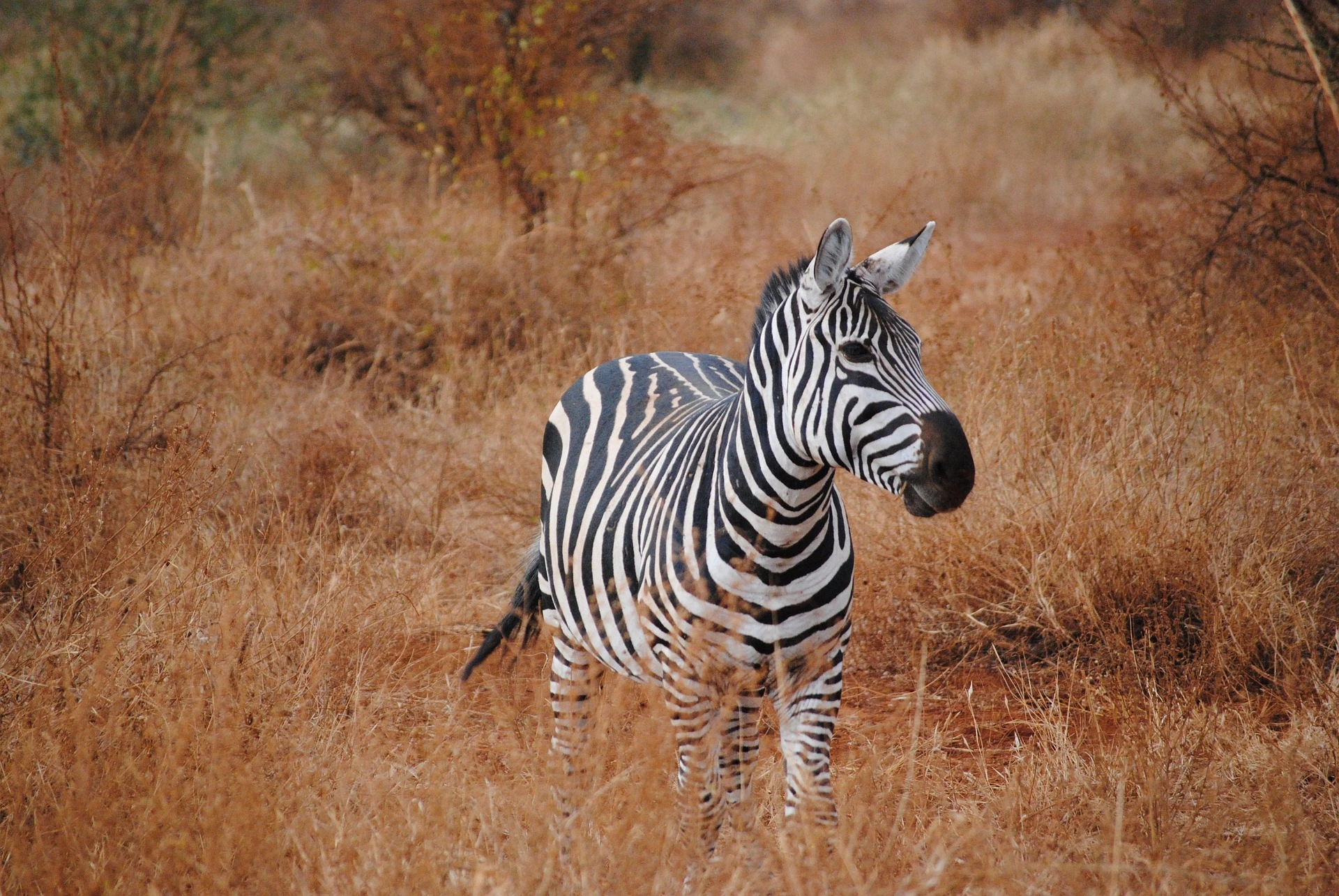 Can You See Mount Kilimanjaro from Tsavo West?
Yes, you can see Kilimanjaro from Tsavo West National Park. The park is located in the southern region of Kenya, and Kilimanjaro is visible on clear days from certain points within the park.
Additionally, some of the best wildlife viewing opportunities in Tsavo are at locations that offer excellent views of Kilimanjaro.
Which Gates Can You Use to Get to Tsavo National Park?
There are several gates that you can use to get to Tsavo National Park, including the Mtito Andei Gate, Voi Gate, Sala Gate, the Bachuma Gate, Chyulu Gate, and the Manyani Gate.
Depending on your location and travel preferences, you may want to choose a gate that is closest to where you are coming from or one that offers the most convenient route.
What Are The Man-Eaters of Tsavo?
The man-eaters of Tsavo were two lions that were known to have killed and eaten over a hundred railway workers. The two lions mostly preyed on the construction workers building the Kenya-Uganda Railway in the late 19th century.
These lions became notorious for their attacks, and several attempts were made to kill them, though none of these efforts was successful.
What is the Best Time to Visit Tsavo National Park?
The best time to visit Tsavo National Park depends on what you are hoping to see or do during your trip. Many visitors prefer to visit during the dry season which runs from June to October and December to March.
The dry season is the best time to see animals as they gather around the watering hole. If you are looking for a budget tour, plan your Africa safari to Tsavo during the short rains of October to December.
Which is Better: Tsavo West National Park or Tsavo East National Park ?
There is no definitive answer to this question, as both Tsavo East and Tsavo West offer unique wildlife viewing opportunities and breathtaking scenery.
Ultimately, the choice between them will depend on your personal preferences and what you hope to see during your trip to Tsavo. Some people may prefer one park over the other depending on their interests or the interests of their group. However, both Tsavo East and Tsavo West are excellent choices for your next safari adventure in Kenya.
Which Are the Best Hotels in Tsavo National Park?
There are many great hotels in Tsavo National Park, each with its own unique features and amenities.
Popular places to stay during a Tsavo National Park safari include the Tsavo Safari Lodge, Severin Safari camp, the Taita Hill Lodge, the Ashnil Aruba Lodge, and the Ngulia Safari Camp.