Exploring Aberdare National Park - Park Entry Fees, Packages and Costs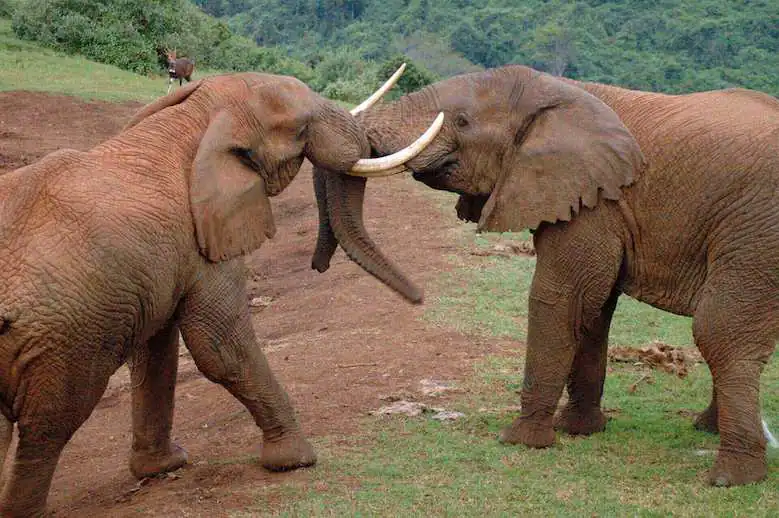 There are three spectacular waterfalls in the Aberdare National Park, innumerable wildlife species, picturesque ravines, open moorlands, countless ridges, river valleys, and over 250 bird species. 
We've had the privilege of touring the park untold times, and what we've encountered is an adventure we'd be more than pleased to share with you.
Our Most Booked Kenya safari Packages to Aberdare and Other Destinations
Aberdare National Park Activities
There's no shortage of thrilling, blood-rushing Aberdare National Park Activities, from game drives to guided nature walks, camping, hiking,  and bird watching. 
Each of these activities is a different, more exciting opportunity to experience the park and even better is that our Aberdare safari prices are all-inclusive.
Aberdare National Park Entrance Fee
Aberdare National Park Charges
Resident
Non-residents
Adult
Child
Adult
Child
£ 1.98
£ 1.42
£ 39.95
£ 19.97
*Resident- person legally working and living in a particular country/locality.
Best Places to Stay in Aberdares National Park
The following are the best places to say during a safari in Aberdare National Park. 
All things homey and intimate intersect at this iconic lodge, which sits on the foggy moorlands of Aberdare Hill.
The lodge is pretty much perfection on a budget, with sights as beautiful as the Mathioya River and Aberdare National Park just a stone's throw away.
Spend your holiday here and experience the ultimate luxury in either of its two identical lodges.
Now, these two are the royal family of Aberdare lodges, each featuring three guest rooms, two doubles, a single, and two bathrooms.
The lodge also has a kitchen, sitting room, open-plan dining area, and a viewing deck.
Activities at the Aberdare Fishing Lodge
The excitement of feeling a fish hit? Nothing like it! Enjoy a sunny day out fishing on River Mathioya.
Some days we enjoy the comfort of our plush beds; some days, we don't. On those days that we don't, we sleep in a tent in a designated camping spot in the park.
It's fascinating! 
Bikes, sweat, and the steep Aberdare hill. Need we say more?
Experience the beauty and novelty of the Aberdare National Park on a boat ride across the Mathioya River.
Your eyes will thank you for the eye nutrients this trek serves.
There are over 250 bird species for you to catch, each as fascinating as the nest.
Dine under the stars or at sunset with the Aberdare National Park as your backdrop.
How about BBQ with some riveting views of the Aberdare landscape?
Positioned in the heart of the Aberdare National Park, the Ark has the magical ability to transport you into a world of your own.
Making it especially hard to beat is its watering hole and salt lick, which attract wildlife in hundreds… As well as its three viewing decks which provide effortless views of the Aberdare wildlife and landscape.
The Ark Accommodation
It's not just about the wildlife and views at the Ark Aberdare; it's about excellent accommodation too! All cabins feature en-suite bathrooms and shower and viewing decks which provide excellent views of the park's landscape.
The lodge has
Six single-bed rooms
Thirty-seven twin rooms each with two single beds
Ten double rooms each with a queen bed
Seven triple rooms with three single beds each
Activities to do at the Ark Lodge
Guided bush walks
Trout fishing
Bird watching
Game drives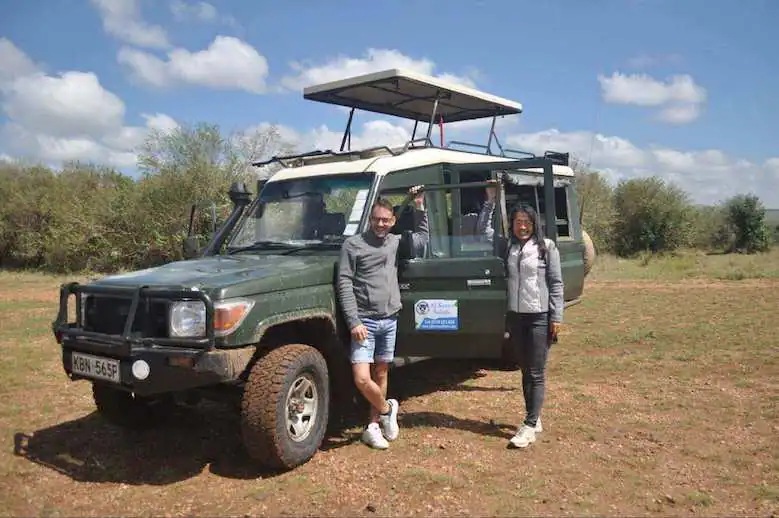 What if we told you that you could vacation in the lodge where Queen Elizabeth stayed when she ascended to the thone? And that you can have an exceptionally good time doing it? Yes, you definitely can!
Started in 1932, the Treetop Lodge merges a little historic charm with breathtaking views to create a lodge even the harshest critics will love.
We have to say; that we are completely in love with the large windows in the guest rooms and the views the lodge's restaurant and lodges showcase.
We are also suckers for their quick and professional services and stunning interior decor.
Treetops Lodge Accommodation
There are 36 en-suite guest rooms to choose from. These include three suites and 33 twin rooms that double as double rooms.
Q&A
What animals can you find at Aberdares National Park?
The Aberdare National Park houses enormous varieties of wildlife, including the Big Five, primates, and nocturnal animals.
It is also home to the second-largest black rhino population in the country.
Common to spot wildlife includes lions, elephants, buffaloes, rhinos, dik-dik, waterbucks, reedbucks, leopards, hyenas, and bushbucks.
Primates include olive baboons, skyes monkeys, and white and black colobus monkeys.
Nocturnals are also prevalent in the park, including giant forest hogs, bongo antelopes, and genets. Last but not least are rarities such as blue duikers, African wild cats, golden cats, African civet cats and serval cats.
Where is Aberdares found?
The Aberdare National Park lies in the Central Region of Kenya, 158km from the country's capital Nairobi.
It is 766 square kilometres wide and stretches through the counties of Laikipia, Nyandarua, Kiambu, Nyeri and Murang'a.
Those that have been to the park bear witness to how lush and effortless it really is, from its mountainous terrain buried under thick tropical forests to its wildlife, birds, and stunning savannah.
What is Aberdares National Park famous for? 
There're probably million-plus reasons why everyone loves the Aberdare. But we're willing to bet the farm that these are the top three reasons (not in this particular order).
Royal Family Ties
Did you know that the queen stayed in Aberdare's Treetop Lodge when she ascended to the throne? Yes, she was! And we love the park the more for it.
If you've watched the Crown, you probably know that the queen was on a tour of Kenya when her father, the king, died. More specifically, she was climbing Aberdare Hill.
If it's fit for royalty, it sure is fit for you.
Huge Wildlife Variety
Think of an animal, and the Aberdare probably has it (except dinosaurs, of course).
The Aberdare wildlife variety is unmatched, from large mammals to nocturnals and primates.
The park is also home to the Big Five!
Animals common to the park include hyenas, lions, elephants, dik-dik, waterbucks, reedbucks, bushbucks, rhinos, giraffes, zebras, buffaloes, and primates like olive baboons, skyes monkeys and white and black colobus monkeys.
The birds
The Aberdare national park is home to over 250 bird species, including the African thrush, Baglafecht weaver, crowned hornbill, Hartlaub's turaco, Blue-eared starling, and sunbirds.
The Gorgeous Scenery
The Aberdare scenery is gorgeous, and it isn't afraid to show it.
We are talking of the most magical waterfalls, forested ravines, open moorlands, ridges, river valleys, and the lushest, most riveting savannah.
That, ladies and gentlemen, is some top-tear stuff.