The Best Kenya Tours and Travel Companies Ranked!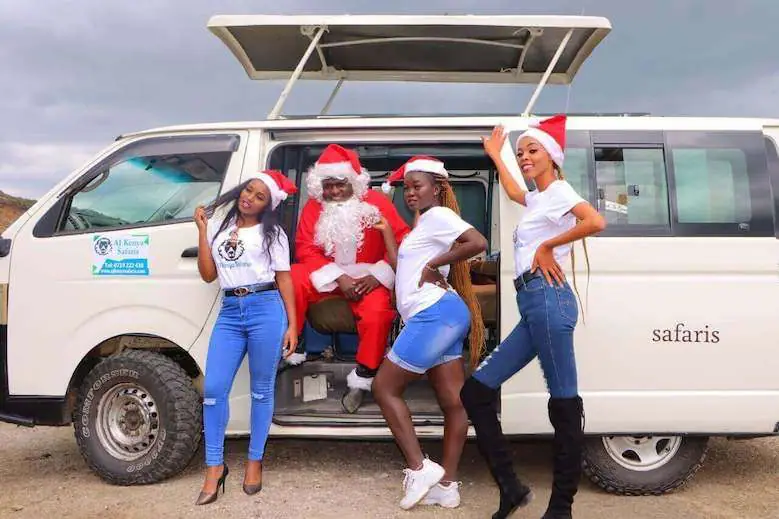 Wondering why the couple next to your camp got to have romantic candle-lit dinners while you didn't? Why did everyone had a sleek 4×4 safari jeep when all you had was a cranky vehicle that kept breaking at every turn? You guessed it- they're probably booked with one of the best Kenya tours and travel companies.
Working with the best tour companies in Kenya is all it takes to turn your trip extraordinary. For one, they help you save time and energy by planning your trip for you. For another, the best Kenya tour operators provide insight, knowledge, and information needed before, during, and after your trip.
Equally important is that they prioritise your comfort by custom-making trips to your needs. Here are the ten tour companies in Nairobi we think you'll love.  But before then, let's share ourmost booked Kenya safari and beach holidays.
Our Most Booked Kenya Safari and Beach Tours
Top 10 Tour Operators in Kenya.
Are you tired of tour operators always getting your bookings wrong? We think it's time you tried out these tour companies in Nairobi.
1. AJKenyaSafaris.com Ltd
Physical location: Kenya, Kiambu County, Ruiru Town
Grec Towers, Office Number D7 and D8
Email: james@ajkenyasafaris.com 
Phone Number:+254 719 222 430
Website: https://ajkenyasafaris.com/ 
Type of Tours: Business, family, honeymoons, group, solo travel, and educational. 
Sensational. Competent. Revolutionary.
Call it whatever, but one thing's for sure, AJ Kenya Safaris is one of the best safari companies in Kenya. For 20 years now, the company has revolutionised tourism in Kenya with its well-thought-out itineraries.
Tourists can now dine in the middle of the Indian Ocean. Wake up to wildlife at the heart of parks. Spend afternoons hand-feeding giraffes and nights dining under the stars. The best part?
All their trips are custom-made to meet customers' varying needs. And their guides are Kenyan, which means you're always in safe, knowledgeable hands. Last but not least is its very appealing list of services which includes;
Booking all your accommodation
Organising airport transfers
Give you unlimited access to a 4×4 safari van all through your trip. 
Other reasons you should book a safari/ tour with AJ Kenya Safaris;
They offer free safari consultation services.
Their unmatched ability to offer affordable trips without compromising on quality
They cater to 30+ Kenya safari destinations.
They have 20 years' experience planning budget, mid-budget, and luxury safaris.
They provide unique tours fit for every tourist, from budget to luxury travellers.
They offer a wide range of packages, from beach, honeymoon, family, Easter, and group packages.
2. Explorer Kenya Tours and Travel Limited
And then there is Explorer Kenya, a respected tour company in Nairobi that offers comprehensive tours in Kenya, Uganda, Tanzania, and Rwanda. Although their tours are more on the pricier, you get to have an in-depth look at each Kenya safari destination while in the company of some of the industry's finest.
And there's more. Your trips are custom-made to fit your budget, specified needs, and even the number of days you'd like to vacation! Why you should book a trip with Explorer Kenya;
All their safaris/tours are custom-made to meet their client's varying needs.
They have experience in offering wholesome safari experiences.
Meet Bountiful Safaris, the new kid already making huge waves in Kenyan tourism. While lacking extensive experience,  Bountiful Safaris still crafts fascinating travel packages to Kenya and beyond. Custom-made or pre-made? You make a choice, and Bountiful Safari delivers it to you in the best way possible. Why you should book a safari with Bountiful Safaris;
Reasonably competitive prices for their tour packages.
They offer a wide range of packages to exciting destinations.
Trips are custom-made to your specifications.
4. Expeditions Masai Safari
Expeditions Masai Safari is one of the best tours and travels companies in Kenya, and for a good reason. For one, their tour packages are diverse and exciting. They have something for tourists who want to spend an action-packed 3-day tour in Nairobi. The introvert who wants to be buried in the quiet and pristineness of Samburu National Park. The thalassophile who wants nothing but ocean and sun… And the wildlife lover who prefers the company of the wild.
They also have an impressive catalog that features services like: 
Hotel and flight booking
Airport transfers
And affordable tour packages. 
5. Mufasa Tours and Travel
There's more to safaris than just spotting wildlife and getting lost in wildernesses. It's the laughter. The cold nights spent lusting over stars… And, the delightful company of a knowledgeable guide… 
Mufasa Tours and Travels brings that and more to the table. The company's itineraries, for example, are all customed to meet clients' varying needs, and the list of destinations it covers long and diverse. 
 You have an ally in Mufasa Tours and Travel when it comes to experiencing the ultimate in unique and exciting Kenya Tour Packages. 
Their services range from;
Hotel bookings
City tours
Day expeditions
Car rental services 
8. Arch Treks and Safaris
They say your safari is only as good as your guide. Arch Treks and Safaris is as good as it gets. The company was founded in 2004 and has since offered exceptional personalised trips. With them, you are guaranteed the best:
You know what's worse than settling for a tour company that doesn't resonate with your idea of a perfect safari? Well… nothing! And that is why we've included Wasili Safaris in this list of best tour companies in Kenya to make sure you never make that mistake.  
Wasili Safari is a tour operator in Nairobi known for providing customized safaris for groups, individuals, families, and couples. How long do you want your safari? Which park/beach/museum do you want to go to? What's your budget? Any special requests? You just say the word and Wasili Safari does it all for you.
10. Pollman's Tours & Safaris
Last but definitely not least is Pollman's Tours and Safaris, a Kenya tours and safaris company that started in the 1950s. The company deals with both international and local travel but you should be ready to cough up a lot of dough for their services. 
On the bright side? The company is quite experienced in creating bespoke itineraries, and they literally go to the ends of the earth to ensure you have a great time.