Masai Mara Tours and Travel Guide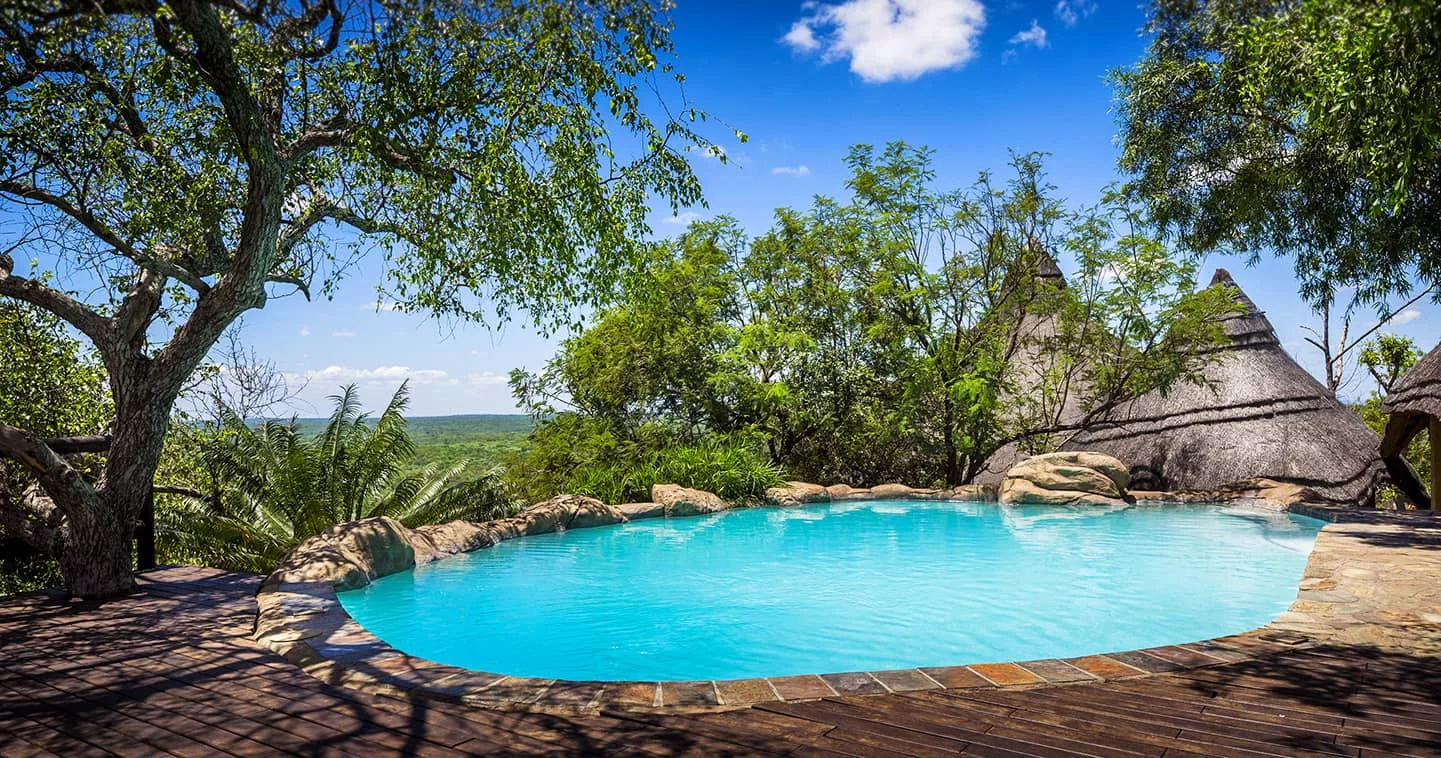 There are good ways to experience a Masai Mara safari tour – and ways that are evidently not so good. With Kenya Luxury Safaris, the difference is clear from the start.
With us comes convenience, professionalism, and expertise that spans over two decades. There are really no two ways about it when it comes to us- your Masai Mara trip will be a five-star affair!
Why Masai Mara?
Between hosting the planet's single-largest wildlife migration and a stunning array of wildlife and landscapes, the Masai Mara National Reserve is an unmatched destination for safari tours. Here, grasslands hide thousands of wildlife. Rivers brim with life. Accommodations speak volumes about class and refinement. And landscapes burn ablaze with color and energy.
In this article, we highlight 6 reasons why you need to book a Masai Mara safari plus how and when you need to book one. We also list 5 of our most-booked Masai Mara tours.
But first,
Here's Where to Reach us to Start Planning your Masai Mara Tour Packages
Call or WhatsApp our professional team of tour operators at +254-704-532-105 or contact us by filling out the "Book a Safari Form".  You can also our safari operators an email at  safarioffers@kenyaluxurysafari.co.uk or safarioffers@ajkenyasafaris.com or james@ajkenyasafaris.com
Grand Listing of our Best Masai Mara Tours
6 Reasons Why You Need to Book a Maasai Mara Safari Tour
There are few other places in the world where you can get stuck behind an elephant traffic jam, dine amongst lions, or fly above grazing buffalo herds. Here are more reasons why the Masai Mara National Reserve makes for a perfect safari experience.
Masai Mara Tours – The Great Wildebeest Migration
Every year, over 5 million wildebeest, zebras, and gazelles journey across the Serengeti in Tanzania to Kenya's Masai Mara National Reserve. The journey is a treacherous and arduous one; one that sees the animals cross the crocodile-infested Mara River and traverse through vast swathes of predator-infested plains.
It is an amazing sight to behold; the largest of its kind in the world and a recognized wonder of the world.
An Incredible Range of Things to Do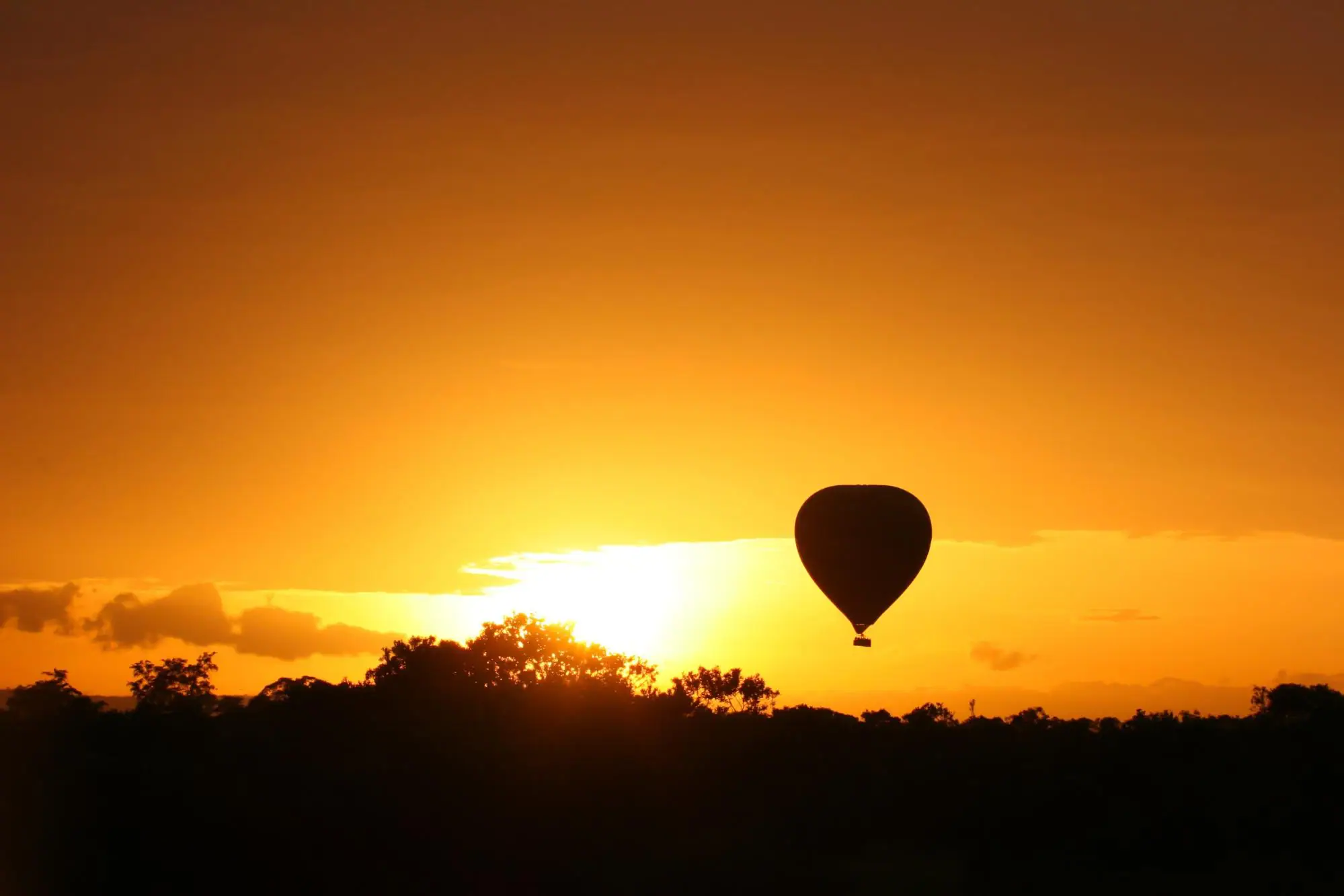 Bored? Uh-uh, not in the Masai Mara National Reserve. From game drives to camping, bush walks, bird watching, and Maasai village visits, the Maasai Mara offers an incredible range of activities for guests on tour to do.
One can also take a hot-air balloon ride to get an unparalleled birds-eye view of the reserve and its wildlife or a private tour of Mara's most remarkable sites.
Other activities include sundowners, horseback safaris, and photography.
P.S. We provide an experienced tour guide to ensure you have a safe and enjoyable safari experience.
Diverse Landscapes
The beauty of the Masai Mara landscape is unmatched. From its lush winding grasslands to its scattered acacias, majestic rivers, and rolling hills, the park literally begs to be explored.
To the east are the Ngama Hills, a breathtaking sight of sandy soils and leafy bushes (rhinos love it here). To the west is the Oloololo Escarpments, a series of steep hills that offer some of the most awe-inspiring views in all of Kenya. Then along the Mara River comes the striking Mara Triangle, home to the Mara's largest concentration of wildlife. And last but not least, the endless golden grasslands, which are perfect for wildlife viewing.
Abundant Wildlife: Excellent Year-round Viewing
The Masai Mara National Reserve is home to one of the richest, most diverse wildlife populations in East Africa. Here, you can expect to see all of the Big Five (lion, buffalo, elephant, leopard, and rhino) as well as 90 other different mammal species including the gazelle, zebra, wildebeest, giraffe, buffalo, and waterbucks.
The park is also home to large concentrations of big cats including the cheetah, lion, leopard, hyena, and wild dog. Reptiles in the park include enormous crocodiles, cobras, and pythons, plus over 500 species of birds.
A Chance to Meet the Maasai People
Ever wanted to know how to make fire by rubbing two sticks together or how to make your own bow and arrow? Well, the Masai people can teach you all this and more.
The Maasai are an integral part of the Maasai Mara ecosystem and by far one of its most prized possession. Visiting a Masai village is an opportunity to learn more about the people, their culture, and customs. You also get to learn a traditional dance or two and sample some of the local cuisines! How cool is that?
Luxurious (And Affordable) Lodges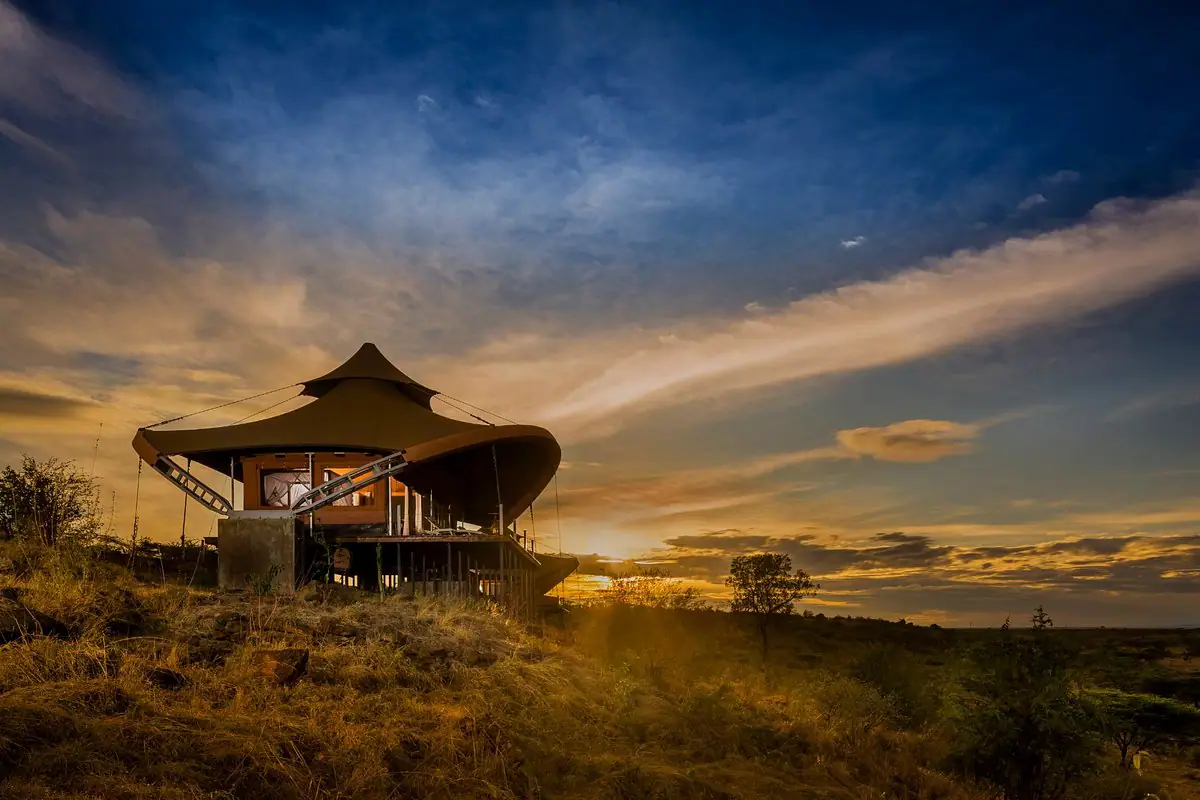 When  is the last time you experienced a place so beautiful that you were… breathless. A place so perfect you couldn't believe it was real. Can't remember?
Well, how about you try out one of the tented camps in the Masai Mara National Reserve?
Masai Mara's resorts and lodges are impressive in terms of size, comfort, and affordability. Here's a teaser of some of the luxury lodges you can expect to find in the Masai Mara.
The Mara Serena Lodge, a stunning 5-star lodge located in the heart of the Mara Triangle.
the Porini Lion Camp, located on the direct path of the Great Wildebeest Migration
the Naboisho Camp, a luxury lodge set within the Naboisho Conservancy, a private conservancy within the Masai Mara.
Mahali Mzuri- also a luxury lodge located within a private conservancy in the Masai Mara ( the Olare Orok Conservancy).
Sala's Camp- located at the southernmost point of the Mara, only a stone's throw away from Tanzania, this mid-range Masai Mara safari lodge is elegance epitomized.
Best Time to Visit the Masai Mara National Park
Generally, the best time to visit the Masai Mara, or any Kenyan national park for that matter, is during the dry season which runs from July to October. During this time, the animals congregate around the few permanent water sources making it easier to spot them.
However, if you are purposely traveling to Kenya for the migration, we suggest you do so from July through October when it's peak.
You do have to remember that the dry season is peak/high season meaning there's greater demand for accommodation, flights, etc. so plan well in advance.
How to Plan a Trip to the Masai Mara National Reserve
There are two ways to go about this: you can do it yourself or hire a safari company to plan the trip for you.
The first option works well with versed safari-goers; those who have previously gone on a Masai Mara safari tour. It involves researching (a lot of it), contacting accommodation, organizing transportation, etc. It honestly requires a lot of work and experience.
The second option is for the newbies and those who don't have the time or desire to handle the leg work. A safari company can take care of all your needs from accommodation, transportation, and activities.
We have been planning safaris to the Masai Mara National Park for almost two decades now and can guarantee a rewarding experience. Our tour guides are all from Kenya, born and raised, and know the Masai Mara like the back of their hands.
Ready to book your Masai Mara safari? Contact us today and let's get started!
How to Get to Masai Mara from Nairobi
The Masai Mara National Reserve is located approximately 290 kilometers (180 miles) southwest of Nairobi and can be reached by road or air.
By road, the journey will take about 5-6 hours and you can either rent a car or hire a driver. The drive is one of the most scenic in Kenya and you get to experience a lot of beautiful landscapes.
By air, there are numerous daily flights from Nairobi's Wilson Airport to the Mara Serena or Keekorok Airfields located a short drive away from the Masai Mara Reserve. The flights are approximately 40 minutes.