Kenya Travel Advice - Safety Trips, Entry Requirements and Tour Packages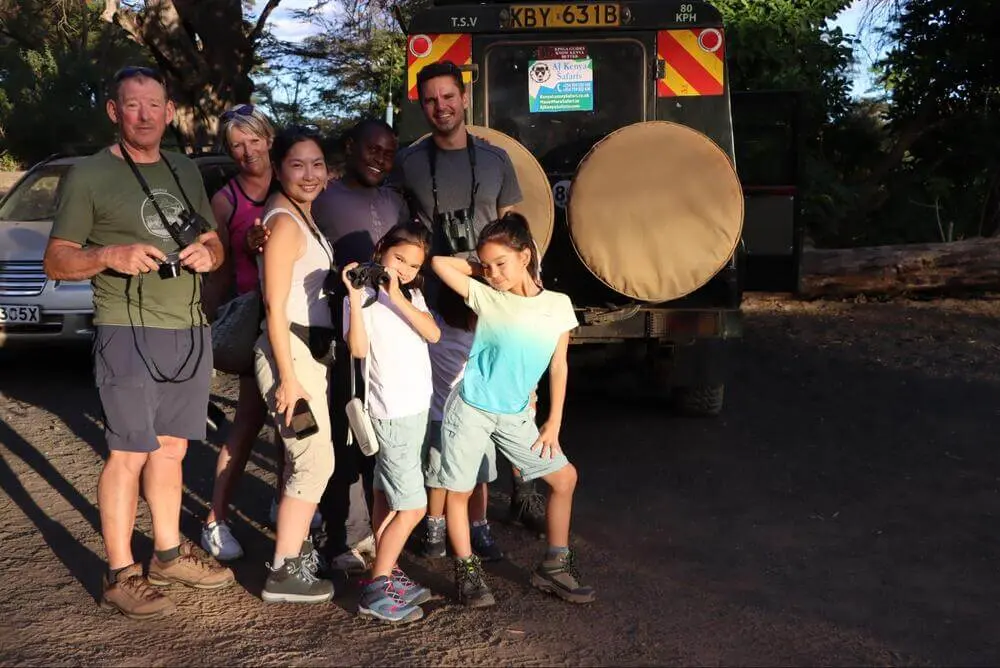 Spend a mere 30 minutes in Kenya, and it will make perfect sense why the country is one of Africa's most visited safari destinations. From breathtaking national parks and enthralling beaches to fascinating historical sites and enchanting resorts, the country captivates, charms, and inspires like none other. But how do you know where to go in Kenya? Is Kenya safe? What are the ethics of tipping in Kenya? What are the dos and don'ts when traveling in Kenya?
Having been in the Kenyan travel industry for over two decades and overseeing 1000+ successful Kenya safaris, we believe there's no one more qualified to provide Kenya travel advice and safety tips than us. In this detailed guide, we will share all the information you need to plan a safe trip to kenya. But before then, let us share our contact details and our most booked Kenya travel packages.
Contact Us for Assistance Planning Your Kenya Safari or Business Trip
Whether you are planning a Kenya honeymoon safari, a Masai Mara safari, or a business trip to Kenya from the UK, we are your best bet at a successful trip. We invite you to contact us by phone or WhatsApp at +254704532105. You can also reach us via email at james@ajkenyasafaris.com or safarioffers@kenyaluxurysafari.co.uk.
We are the local experts of Kenya travel from uk. Our promise is to show you our country better than anyone else
Our Most Booked Kenya Travel Packages
Kenya Entry and Exit Requirements
Getting turned back by the local police at the airport due to a lack of proper documentation is the last thing you'd want to happen to you on your Kenya trip. To make sure that never happens, we've compiled a list of must-haves when entering/ leaving Kenya.
COVID-19 Entry Requirements
As of April 2021, all travelers to Kenya aged above 12 years must provide proof of vaccination against COVID-19 or a negative COVID-19 PCR test taken within the last 72 hours.
Travelers without any proof of vaccination against Covid 19 or those with flu-like symptoms must take a rapid antigen test that'll cost them £24.23.
Travellers who test positive for the Covid 19 rapid antigen test will be required to take a PCR test which will cost an additional £40.38.
N.B: Fully vaccinated, in this case, means having taken the full prescribed dose of a WHO-approved vaccine 2 weeks before your arrival.
Passport Validity
All travelers need a valid passport to enter Kenya. For a passport to qualify as valid it must meet the following criteria;
It should be valid for 6 months from your arrival date
It should have at least 2 blank pages
Kenya Visa Application
All passengers above the age of 16 require a visa to enter Kenya. The Kenyan entry visas are primarily issued online and need to be applied for before departure.
Depending on your reason for traveling, you can either apply for a single-entry, multiple-entry, or transit visa. Here are the requirements for each.
Work Permit
It is deemed a criminal offense for anyone to conduct business, whether on a self-employed or volunteer basis, without a work permit. You can apply for one here.
Yellow Fever Vaccination Certificate
Depending on which destination you're coming from, you might need to present a yellow fever vaccination certificate when entering Kenya. Visit this website to check whether you need to obtain a yellow fever certificate before travelling to Kenya.
Kenya Exit Requirements
Kenya has not exit restriction for vaccinated travelers. You will only need to show proof of vaccination against Covid 19. All unvaccinated travelers departing from Kenya must:
Pass a COVID-19 PCR test conducted not more than 72 hours before departure. Tests must be taken at approved medical facilities.
Upload the document showing the test result on the Trusted Travel Website. One is required to use the code he/she received from the medical facility.
Present the negative PCR test to the health officer at the airport.
Best Time to Visit Kenya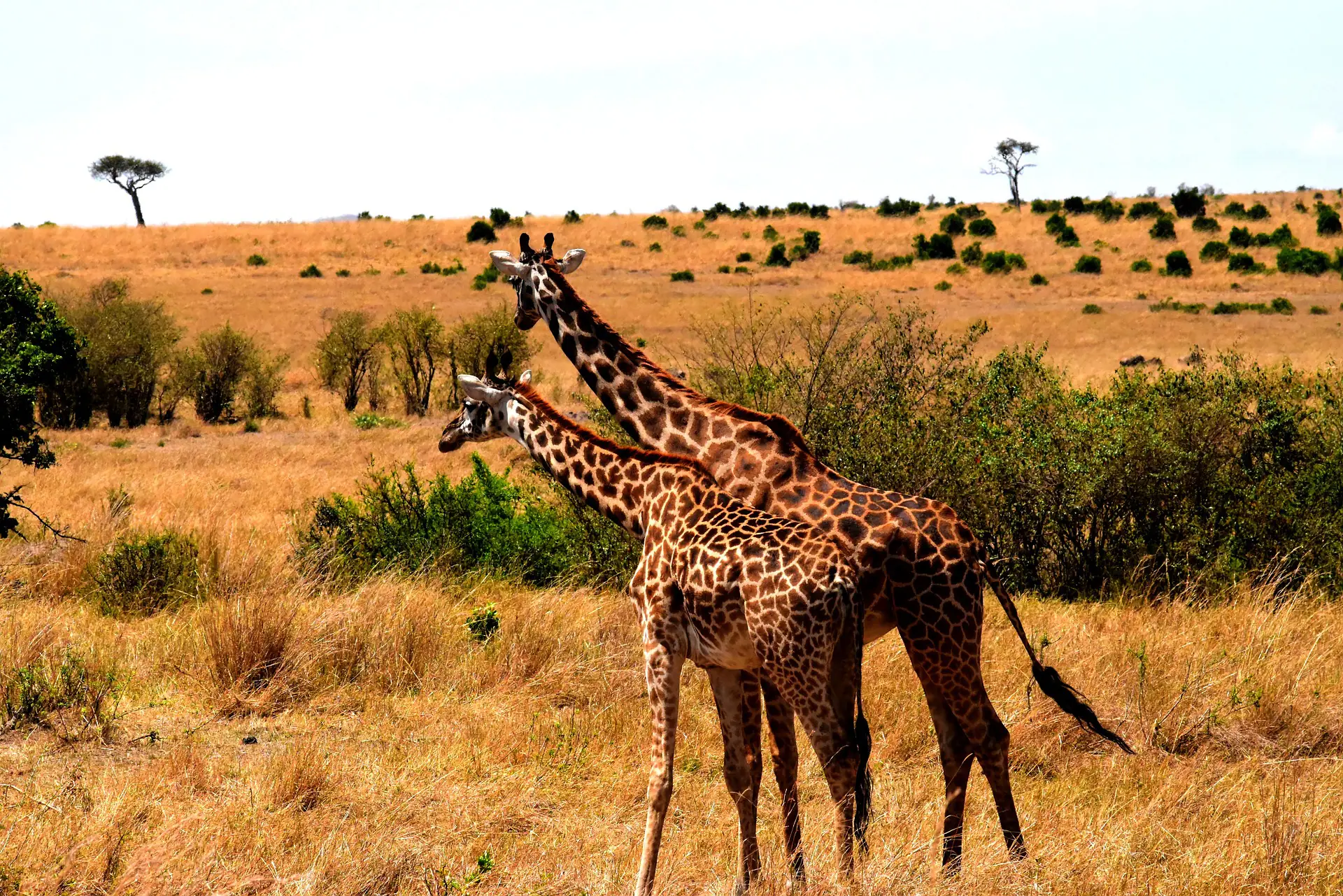 When is the best time to visit Kenya? Well, this depends on what you are looking for.
The best time for wildlife viewing and beach holidays to the Kenyan Coast is during the dry season which runs from June to October. There's little to no rainfall during this time and the grass is shorter making wildlife easier to spot. The Great Wildebeest Migration also falls within this season which is a plus.
Here's the thing though: The dry season is peak season in Kenya. During this period, the number of visitors in Kenya is at an all time high which means that flights and accommodation are expensive due to heightened demand.
This, therefore, means that the dry season is not the best time to travel for visitors on a budget.
So when is the best time for a budget traveler to visit Kenya?
During the wet season which runs from mid March to June and from November to December. December in particular is a great time for birders on a budget to visit due to the high number of migratory birds in the country.
On the other hand, the best time for a beach holiday in Kenya is from October to January. The conditions for snorkeling and diving are perfect during these months. Those on a quest to spot sharks and whales will want to visit from October to April. The ocean is normally calm, allowing lots of sporting events which you can participate in.
Traveling to Kenya: Money-saving Tips
Mess around and as well as melt your heart, your Kenya safari will end up melting your wallet too. But not if you heed these 10 money-saving tips.
Take Advantage of the Low/ off-peak season
Travel to Kenya during the low season and you'll pay half the price for hotels, rental cars, and flights. Why? There's a significantly lower number of tourists in Kenya during the low season. This then means that there's a lower demand for hotels, rental cars, flights, etc. Lower demand means lesser prices.
Use Public Transport
Kenya has some pretty good public transport options like matatus (minibusses) which are wallet-friendly but quite reliable. So forget about renting a car or hiring a taxi and stick with public transport instead. You'll save tons of cash this way!
Learn to Haggle
Kenya is a haggling nation. So get ready to do some bargaining with hawkers and street vendors. Most vendors expect tourists to haggle, so don't be afraid to ask for discounts or offers when shopping around. That, plus chances are, vendors are probably charging you higher because you are a foreigner. Haggle at the transport hubs, when buying essential services, and even when buying souvenirs. You can even bargain how much is a reasonable tip.
Book Flights & Hotels Early
Did you know that the earlier you book flights or hotels, the cheaper they are? If you didn't, now you know! Airlines love filling up their seats as early as possible while hotels offer discounts to those who book ahead of time. So if it's possible, make your booking months before your departure date and enjoy the savings. For domestic flights, check the Kenya Civil Aviation Authority for safety tips and regulations.
The Further Away Your Accommodation is from the Park, the Cheaper It Is
Staying close to a national park is obviously the best way to enjoy the wildlife but it's also the most expensive. That said, if you're looking for ways to cut back on your expenses, then consider staying further away from the parks. The prices drop significantly once you move further away from the park. Most importantly, observe park regulations to avoid penalties or suspension from accessing the park.
Make Use of Tour Operators
The good thing about booking a safari with a tour operator is that they'll negotiate hotel and safari prices for you. Check out this 18-day Kenya Family Tour by us, for example.
We take you to Kenya's best destinations and resorts, offer a professional multilingual guide and driver, pay park entrance fees, and cater all meals for only £157.50 per person daily.
Now tell us that's not a good deal!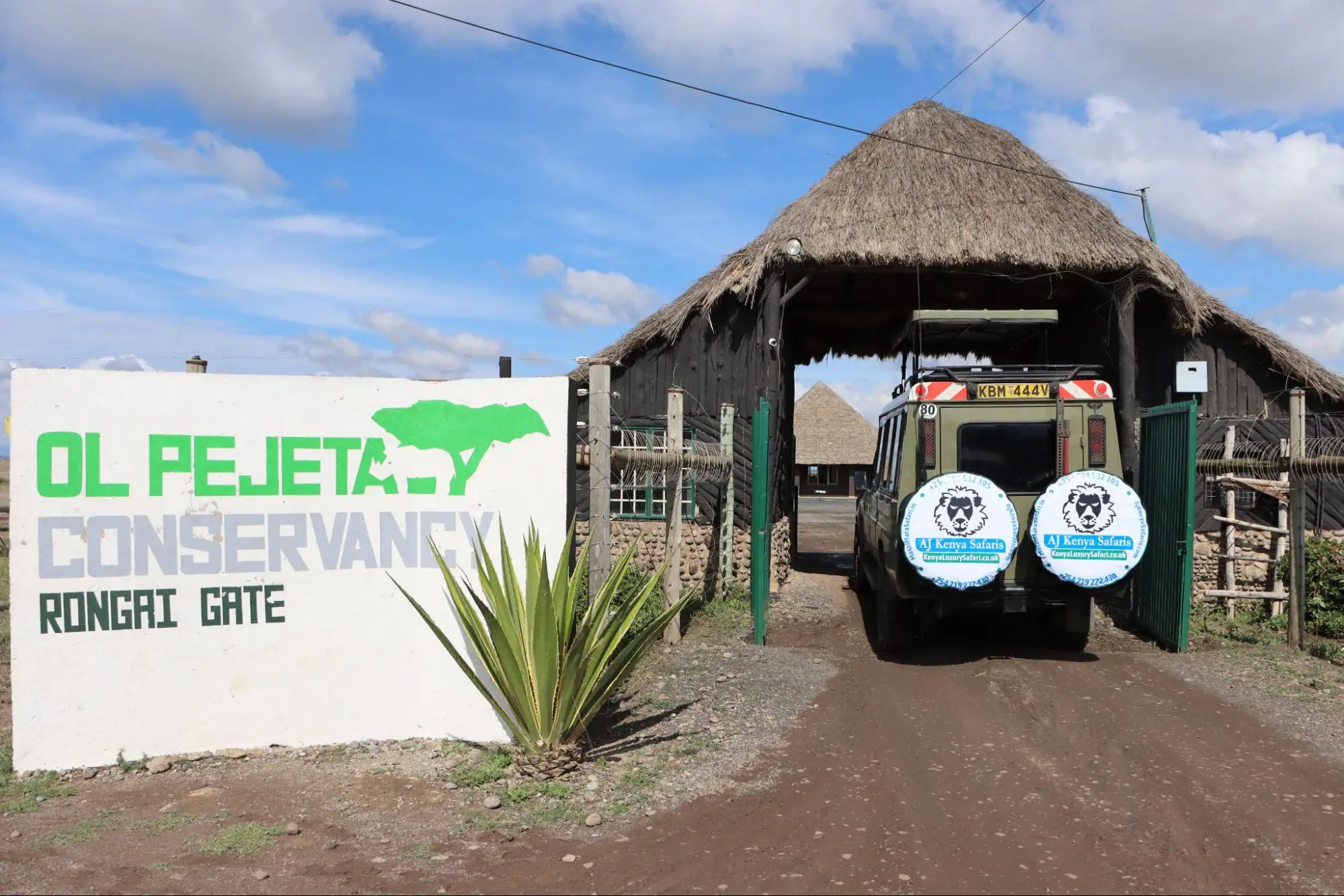 Pack your Own Meals When Visiting National Parks
Food and drinks sold in some of Kenya's national parks can be quite expensive. To save some cash, consider packing your own meals like sandwiches or salads when visiting the parks. This way, you'll avoid spending extra money on snacks at high prices.
Use Fee-free Credit and Debit Cards
Find a credit/debit card that doesn't charge you any transaction fees when using it in Kenya. This way, you won't have to pay extra charges just because you used the wrong card.
Take Advantage of Travel Insurance
Travel insurance is an excellent way to protect yourself against events that happen with little or no warning while on vacation. Ideally, obtain comprehensive travel insurance.
Following these tips can go a long way in ensuring you save some money while visiting Kenya.
Opt for a Group Tour and Share the Costs
Group tours are cheaper than private ones since the costs are shared between multiple people. So if you're not looking to tour alone, consider joining a group and sharing the costs with other members.
This way, you'll get to enjoy a fantastic Kenyan safari without having to break the bank!
Kenya Travel Advice: Local Laws and Culture
For the smooth sailing of your Kenya trip, it is imperative that you familiarize yourself with local laws, culture, and customs. Here are a few to get you started.
Photography
It is illegal to photograph government buildings and Kenyan embassies. Those found guilty of this crime risk jail time.
Littering
Littering, especially in the Nairobi Central Business District, is a punishable offense in Kenya. Fines may apply if caught littering in public places.
Money
Destroy local currency and you might just land yourself in a Kenyan jail.
Work
It is illegal for foreigners to conduct business in Kenya without work permits. This applies to both self-employed and volunteer work.
Religion
Kenyans like to consider themselves conservative people and although the country doesn't have a strict dress code, try to dress as conservatively as possible, especially in rural areas and Muslim coastal areas.
Also, avoid drinking publicly or PDA when traveling to coastal areas during the month of Ramadhan.
Smoking
Smoking in Kenya is restricted to designated areas. This also applies to hotel grounds, lounging areas, and entrances. Should you wish to smoke in your hotel room, make sure to first check with management that it's allowed.
Drugs
The unlawful possession, usage, and trafficking of illegal Class A drugs is a crime that carries long jail sentences and hefty fines in Kenya.
Homosexuality and PDA in Kenya
Although Kenyans are generally friendly and accepting, homosexuality is still frowned upon by most. You should also avoid excessive public displays of affection, especially when visiting religious and rural areas.
Plastic Bags
Due to the damage they cause to the environment, plastic bags are banned in Kenya. If caught carrying them, you'll be fined or even arrested.
Possession of Firearms
Illegal possession of firearms carries a minimum sentence of 10 years in Kenya.
Poaching
Poaching rare and endangered animals and any other wildlife for that matter is strictly prohibited in Kenya. If caught, you'll be subject to hefty fines and long jail sentences.
Etiquette
Common etiquette in Kenya includes;
-Greeting people with a handshake when you meet them
-Taking off your shoes when entering someone's home
-Showing respect to elders
-Pointing with the thumb rather than your index finger, as the latter is considered rude.
-Giving gifts when you visit someone's home
Other important local laws and customs to remember include;
Carrying a form of identification with you all the time. Although passport copies are normally acceptable, stay on the safe side of local authorities by carrying the original document.
Avoiding the buying or trafficking of banned goods
Kenya Travel Advice: Safety and Health Tips
Like every other tourist hotspot, Kenya is not immune to the occasional crime. It is, therefore, very important that you take extra precautions when traveling in Kenya. Here are a few tips to help you stay safe and healthy in Kenya.
Security
In the next section, we will cover safety tips that you should observe when visiting Kenya.
Terrorist Attacks
Certain regions in Kenya face an increased risk of terrorist attacks from the terrorist group Al Shabaab. These include Lamu Island in Lamu County, Kilifi county north, Tana River county, north-eastern Kenya, the Kenya- Somalia border, the Kenya- South Sudan border, the Kenya- Ethiopia border, and some parts of western Kenya.
You are, therefore, advised to avoid traveling to these regions and, if you do, take some police officers with you.
On the other hand, Festive/ religious holidays, urban centres, and places frequented by foreigners- including shopping centres and hotels- are also at a high risk of terrorist attacks. Remember to remain vigilant when in these places.
Violent Crime
Violent crime like armed robbery is not common in Kenya, but it's best for one to take strong personal security measures. These measures include;
-Keeping a low profile when travelling and sticking to populated areas at all times.
-Avoid walking around with wads of cash and expensive jewellery
-Avoid walking alone at night on secluded roads or streets in urban centres
-Having a clear idea of your surroundings at all times
-Carry only the essentials with you when travelling
-Report any incidences of crime to the nearest police station
Natural Disasters
Some areas in Kenya are prone to natural disasters such as drought, floods, and the occasional earthquake.
It is important to be informed of the weather forecast and take extra precautions when venturing into areas at a high risk of floods or heavy rains.
Keeping a safe distance from wild animals is also essential, as they can carry diseases or attack.
Demonstrations
Monitor local media to stay informed of any demonstrations or riots due to political unrest. Where necessary, take precautionary measures such as avoiding the demonstration and other public gatherings.
Health
From health insurance and health risks to medication and vaccines you need when traveling to Kenya, here's everything you need to know when it comes to health and safety in Kenya.
Health Insurance
Make sure you invest in comprehensive travel insurance before going to Kenya since medical treatment can be extremely expensive. The policy you take out needs to cover all overseas medical costs, including medical evacuation in case you need any medical emergency services.
Health risks
You are at a high risk of contracting malaria in Kenya, especially during the wet season, between April and November. To reduce your risk of getting malaria, you should take anti-malarial medication and use insect repellents at all times.
You should also take precautions when swimming in lakes and rivers, as these can be home to bilharzia- a parasitic disease.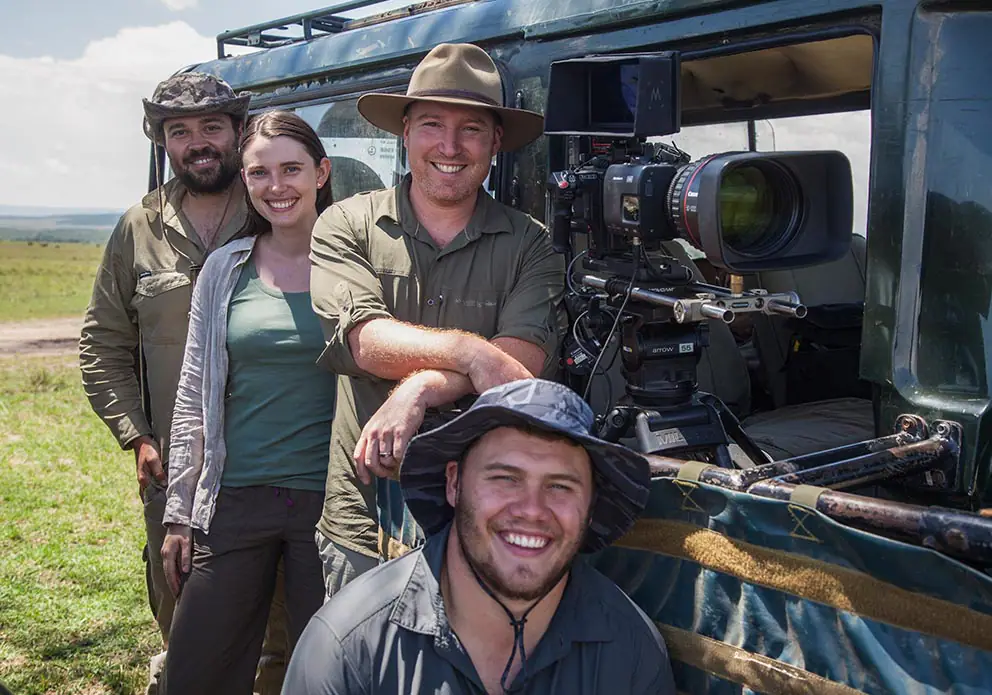 Several Diseases You Might Want to SafeGuard from While in Kenya Include:
Cholera: Transmitted through consumption of contaminated food and poor sanitation
COVID-19: COVID-19 is transmitted through direct contact with an infected person and is highly contagious
Meningococcal disease: Transmitted through contact with infected saliva or mucus.
Rabies: Transmitted through bites from animals such as dogs, cats, and monkeys.
Hepatitis B: Transmitted through contact with infected blood or body fluids.
The Rift Valley fever: Transmitted through contact with infected livestock or ticks
Again, you are advised to monitor local media to stay informed about any arising health risks.
General Tips on Minimizing the Risk of Contracting Diseases in Kenya
Wash your hands with soap and clean water before and after eating, after using the toilet, and preparing raw meat.
Bottled water is the way to go. Opt for purchasing bottled water from trusted brands when possible.
Avoid eating raw or undercooked meat, salads, and fruits that cannot be peeled.
Avoid raw seafood and meat that still has some blood on it
Avoid contact with wild and stray animals, as they can carry diseases.
It is also important to practice good hygiene in Kenya by showering regularly and wearing fresh clothes.
Finally, ensure you get all the necessary vaccinations before traveling to Kenya and monitor your health.
Vaccination
You should get vaccinated for COVID-19, hepatitis A, typhoid fever, tetanus, and polio before traveling to Kenya. Other vaccinations may also be required depending on the region you plan to visit.
To be on the safe side, consult a travel health professional, or better yet, visit the National Travel Health Network and Center website for country-specific travel advice on the vaccines you may need.
Medication
You should carry some essential over-the-counter medications, such as painkillers, anti-diarrhea, and antiseptic cream. Make sure to get a prescription from a doctor before taking any medications while in Kenya.
Also, stay well-hydrated and take frequent breaks during hikes in the hot climate.
Getting Around in Kenya
There are five ways to get around Kenya; by air, road, rail, water, and foot. Here's a quick overview of each.
By Air
Kenya has three international airports; the Jomo Kenyatta International Airport in Nairobi, Moi International Airport in Mombasa, and the Eldoret International Airport. There are several domestic airports located all over the country as well, including the Kisumu and Wilson Airports.
Although flights are expensive, they are the quickest and most efficient means for tourists to move from destination to destination.
By Road
No matter how small, all cities and towns in Kenya are connected by major highways and roads. Generally speaking, these roads and highways are of good quality and are a great way to explore the country.
The most popular means of road transport in Kenya are buses, matatus, and rental cars. The advantage of buses and matatus is that they are cheap. The downside, however, is the influx of poorly maintained vehicles on Kenyan roads. Buses and matatus can also be crowded and quite uncomfortable.
On the other hand, rental cars, although a bit pricy, provide a comfortable, safe, and faster way to explore the country. However, foreigners must possess an international driving permit to rent and drive a car in Kenya.
To obtain your permit;
Visit the Automobile Association website
Download the IDP form
Pay the application fees and present your filled-out application form to any AA office
Wait for your permit to be processed (it only takes 20 minutes).
By Rail
The SGR in Kenya is a modern railway system with comfortable and convenient trains to travel between Mombasa and Nairobi. It's relatively affordable compared to air travel, but tickets must be booked in advance.
It is also a quicker means than matatus and buses. For example, a train ride from Nairobi to Mombasa is only 5 hours long. That same ride will take anywhere from 10-12 hours by bus or Matatu.
By Water
Ferries are a popular, relatively inexpensive way to explore the country, especially between Mombasa and Lamu. The ferries run from morning until evening, allowing passengers to enjoy the stunning views of Kenya's coastlines.
Where to Stay in Kenya
These are 5 of the best hotels in Kenya according to our experts.
Elsa's Kopje Lodge
Our Expert's Rating: 9/10
Rate: From £669 PP/PN
Nestled in the north of Meru National Park, Elsa's Kopje is a secluded safari destination that offers visitors the unique opportunity to experience being one with nature in beautiful and tranquil surroundings. With postcard views of Mount Kenya looming in the background and gorgeous lodges to relax and recharge, there's no better spot than Elsa's Kopje for those looking to explore the wild of northern Kenya. You can go on game drives across the park and be amazed by its abundant wildlife, go on walking safaris with experienced guides, take bush breakfasts or fly camping trips, learn more about traditional communities through village visits, or just bask in beauty at every turn. No matter what you choose to do at Elsa's Kopje, it will undoubtedly be an unforgettable African adventure.
Mara Expedition Camp
Our Expert's Rating: 9/10
Rate: From £1008PP/PN
Located in the heart of Kenya's famed Maasai Mara National Reserve, the Mara Expedition Camp is where luxury meets the wild. Boasting luxuriously air-conditioned safari cabins and canvas tents, the camp provides guests with the perfect combination of adventuresome safari living and modern hotel amenities – including game drives, walking tours, cultural visits to nearby Masai villages and hot-air balloon rides for unbeatable views. With personalized service and delicious food served under an African night sky, this camp offers unforgettable experiences that will last a lifetime.
The Mara Plains Camp
Our Expert's Rating: 9/10
Rate: From £1738 PP/PN
The Mara Plains Camp is situated in the breathtaking heart of the Olare Motorogi Conservancy in Kenya. This remote but luxurious lodge offers guests remarkable opportunities to explore untouched corners of wild Africa and experience wildlife encounters like never before. Here, guests can get up-close with all sorts of wildlife, from zebras and hippos to elephants and gazelles. They can also indulge in guided walking safaris, night game drives, bush dinners, and cultural visits.
The best part? Has to be the rooms! Which consists of nine chic ensuite tents that offer a combination of modern style with complete seclusion.
Giraffe Manor
Our Expert's Rating: 10/10
Rate: From £412 PP/PN
With a guest list that boasts celebrities such as Ellen De Generes and Will Smith, the Giraffe Manor is royalty when it comes to Kenya safari lodges. This boutique hotel is one of the most exclusive spots in all of Kenya and features a few very special residents – Rothschild's Giraffes! Every morning, visitors can look out their windows or balconies to see these gentle giants poking their heads up for breakfast. The manor consists of 12 bedrooms, each with its own unique character and charm, as well as an original 1930s-style drawing room and a restaurant serving delicious meals.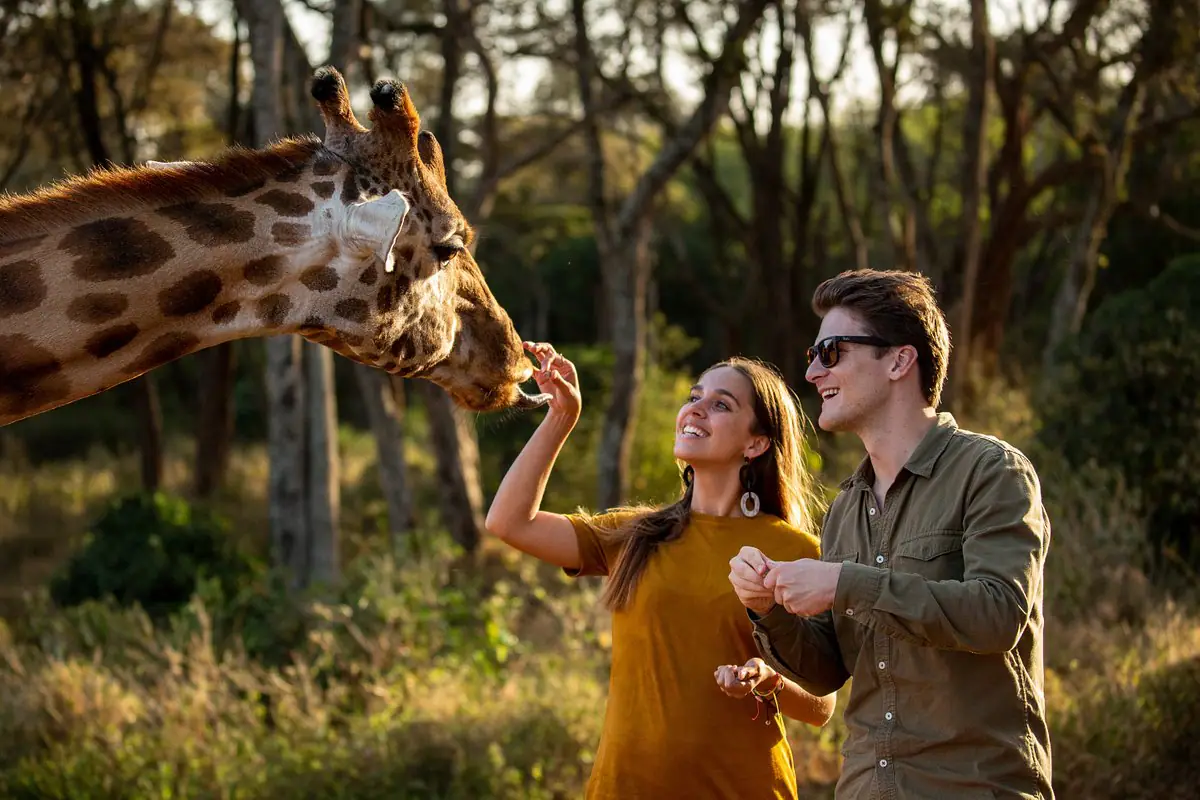 Saruni Rhino
Our Expert's Rating: 9/10
Rate: From £890 PP/PN
Situated in the scenic Chyulu Hills National Park, Saruni Rhino is one of the most luxurious lodges in all of Kenya. Here, guests can enjoy game drives with experienced guides and spot some amazing wildlife, including rhinos, elephants and buffalos. They can also marvel at stunning views of Mount Kilimanjaro and indulge in a host of activities such as balloon safaris, horseback riding, fishing excursions and bush dinners.
The rooms? Sensational, to put it plainly, each offering private terraces with awe-inducing views of the natural beauty that surrounds it.
Tips for Selecting the Best Accommodation in Kenya
Do you research well in advance and compare different options.
Make use of a travel agent to get better value for money. A good travel company will help you secure the best deals and even arrange special add-ons.
Check reviews from other travelers to get an idea of what to expect. Tripadvisor is a great place to start.
Check out online reviews and ratings of your preferred accommodation before booking.
Be aware of the season when making reservations as prices tend to vary at certain times of the year. Generally, prices are high during peak season which runs from July to October.
Verify what amenities are included in the rate and make sure that everything you need is available.
Make sure to check your room before finalizing the booking, if possible.
Ask about any special offers or discounts that might be available.
Look into package deals and all-inclusive packages for greater savings. Again, a travel company will come in handy when it comes to this.
Be mindful of your budget when making a selection.
The Best Travel Guides in Kenya
Thinking of using a travel agent for your upcoming safari to Kenya? Here are 4 Kenyan travel companies we're sure you'll love.
AJ Kenya Safaris
AJ Kenya Safaris is the best travel agency in Kenya for those wanting to immerse themselves in African adventure. Experienced and passionate about their homeland, the AJ team offers unique and customized safari packages with incredible opportunities for wildlife sightings, off-the-beaten-track explorations, and cultural experiences. Not only will AJ ensure you have a comfortable journey throughout your trips but they will also take care of hotel bookings, flight reservations, and car rentals so that you can relax knowing everything has been taken care of. With AJ on your side, prepare yourself for a holiday that even the wildest imaginations struggle to beat!
Kahumbi Safaris
This family-owned business is one of the leading tour operators in Kenya, with a wide range of services including game drives, walking safaris and cultural tours. They also offer special packages for families, honeymooners and corporate groups.
Bonfire Adventures
Booking your safari with Bonfire Adventures is the perfect way to ensure an amazing and memorable experience in the great outdoors. With over 10 years of experience, they are highly knowledgeable and specialize in providing remarkable tours in some of the best safari destinations around the world. They offer unique experiences such as guided safaris and game spotting, trekking across bush plains, or even game drives by night. You can count on them to provide top-notch services ranging from airport transfers, personalized tour itineraries, pre-safari training, accommodation booking and much more. To top it all off, their experienced staff members will ensure you get the most out of the tour by giving useful insights about the adventure ahead. So don't wait any longer and book your dream safari with Bonfire Adventures now!
Kendirita Tours and Travel Limited
Kendirita Tours and Travel have been operating since 2002 and are a quality, reliable choice for those travelling to various destinations. They offer excellent travel packages that come with competitive rates, allowing you the ability to plan your journey without breaking the bank. Their highly experienced and professional guides not only possess a wealth of knowledge on the locations, but also provide friendly service that makes the entire experience incredibly enjoyable. Therefore, if you are looking for a great travel company at an affordable cost then it is definitely worth considering Kendirita Tours and Travel – they will ensure your trip of a lifetime becomes a reality!
7 Best Things to See and Do in Kenya
Here are 7 of the best things to see and do in Kenya.
Watch the Planet's Largest Animal Migration in Masai Mara
Mention an experience more invigorating than witnessing the planet's largest animal migration. Any ideas yet? We thought so.
Every year, from July to October, over 2 million wildebeests, zebras, and gazelles cross the Mara River in Masai Mara in search of greener pastures. About 30,000 zebras and 250,000 wildebeests lose their life during the event.
It's mind-blowing. It's gripping. It's terrifying.
Step Back in Time at the Fort Jesus
Kenya's Fort Jesus is evocative and captivating and has been around for several decades. It is a source of inspiration for historians and architects alike and provides a great insight into the culture and history of Kenya.
Spend a day marveling at the Fort's 16th-century Portuguese architecture and design and soaking in the tales of courage and resilience it has to tell.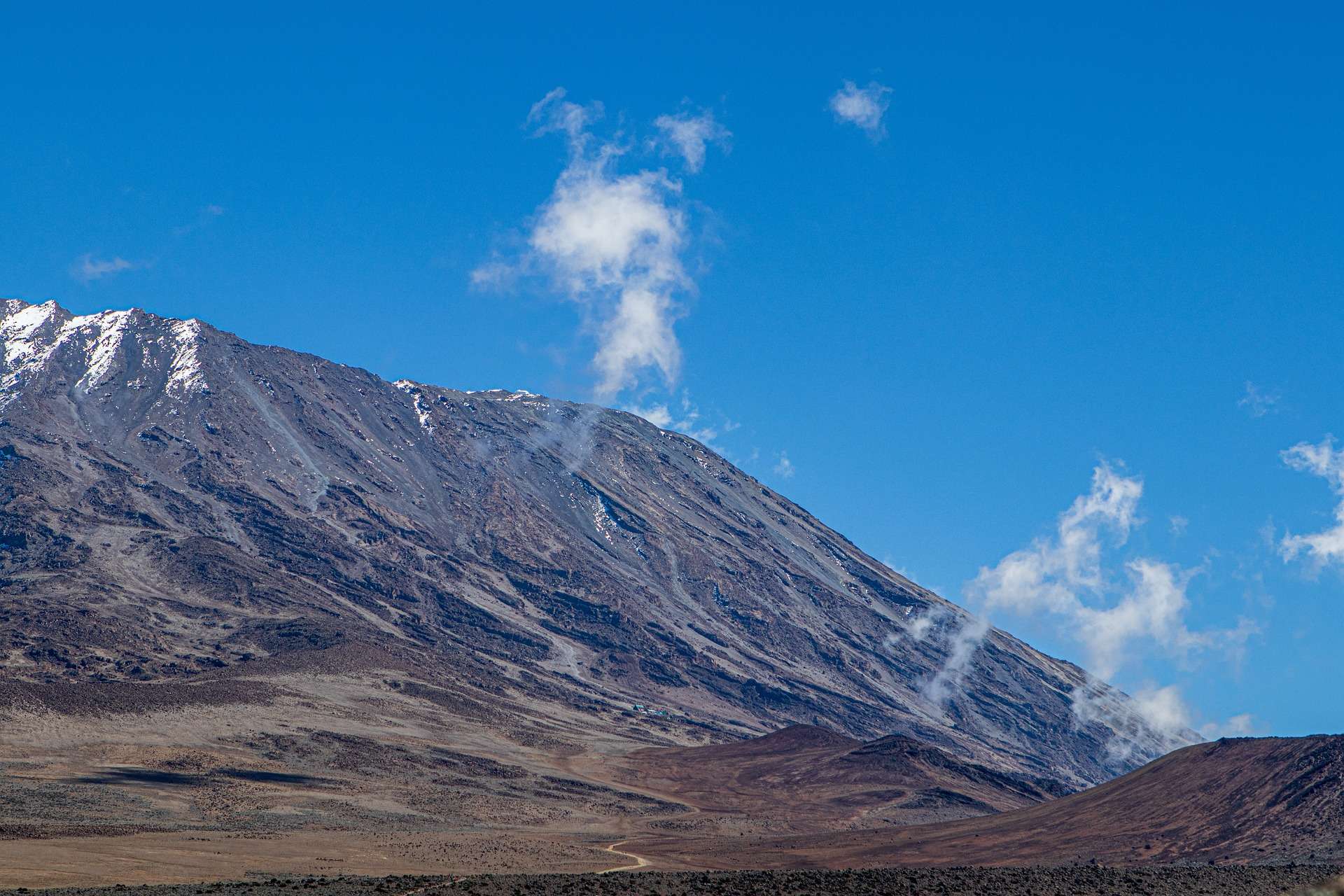 Experience the Beauty of Lamu
Lamu Island is known for its laid-back vibe and relaxed atmosphere, making it a great spot for a romantic getaway.
Take a stroll through the bustling markets, explore the ancient ruins and historical sites, or simply soak up the sun on one of the island's many beautiful beaches.
Climb Mount Kenya, Africa's Second-highest Peak
Climbing Mount Kenya ranks in the top 10 must-do African adventures. The mountain has two peaks, Batian and Nelion, both of which are over 5,000 meters above sea level. There's also an exceptionally beautiful variety of terrains for climbers to explore, ranging from jungles to glaciers, riverine forests, grasslands and marshlands. It's truly an experience that will stay with you forever.
Heed a Maasai Warrior in Amboseli National Park
Arguably one of the most breathtaking national parks in East Africa, the Amboseli National Park is home to over 56 different wildlife species and the iconic Maasai tribe.
Begin your day with a game drive. Have lunch in the park's heart as you enjoy views of breathtaking Kilimanjaro. And in the late afternoon, head to the Maasai Villages for a cultural tour with a Maasai warrior.
Surf at Diani, Africa's Leading Beach According to the World Travel Awards
Looking at its white sands, crystal clear waters, and towering palm trees, it's easy to see why Diani is Africa's leading beach.
Surf. Lounge on the beach. Skydive. Party like it's 1999. Or swim with dolphins. The options are simply endless here.
Explore Lake Nakuru and Spot the Pink Flamingos
Lake Nakuru is home to over 450 bird species, including the world-famous pink flamingos.
Bird lovers can spend hours marveling at the beauty of these remarkable birds as they soar and flock in their thousands across the lake.
For an incredibly unique experience, head out on a canoe safari and observe the birds ose.