Safari Holiday to Kenya - Travel Guide, Packages, Cost and More.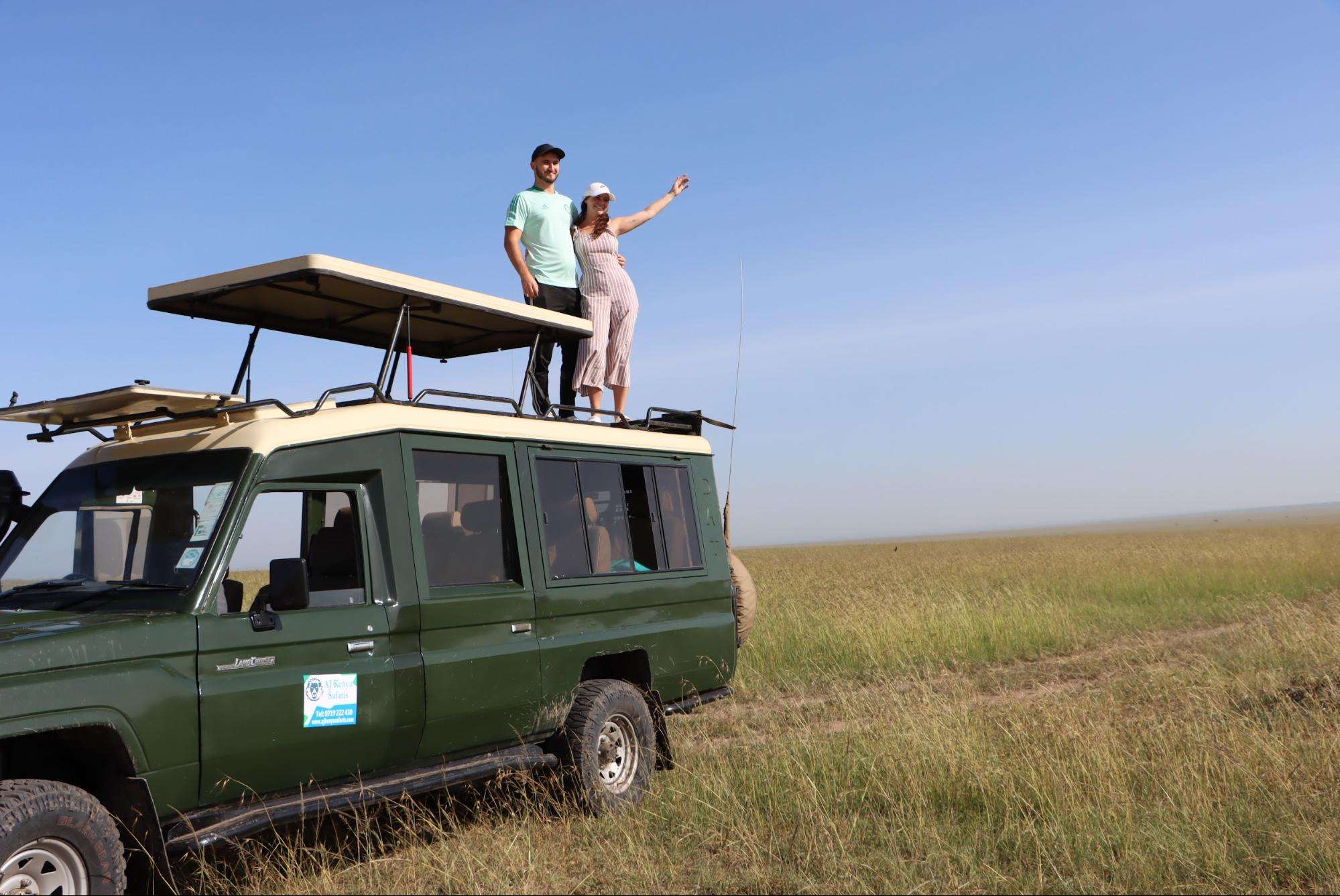 You've been dreaming of going on a safari holiday to Kenya for as long as you can remember. And not just any kind of Kenya safari holiday (no ma'am/sir) but the kind where you spend days on end discovering some of the world's most incredible animals. The kind where dinners are served amongst lions and lunches backdropped by some of the most gorgeous sceneries in existence.
The kind where you can kiss and pet giraffes (how cool is that!) and interact with some of the rarest, most endangered wildlife species.
We have been planning such Kenya safari tours for almost two decades now and we believe that no one is better equipped than us to bring you this guide. In this guide, we highlight some of the best safari destinations and tented camps for Kenya safaris and tell you how to plan a Kenya luxury safari and more. But first…
Explore Our Most Booked Kenya Luxury Holiday Packages
How Do You Plan a Luxury Safari in Kenya?
It is as simple as a dial of a button, really. Call or WhatsApp us at +254-704-532-105 or send us an email at safarioffers@kenyasafariholidays.uk, safarioffers@ajkenyasafaris.com, or james@ajkenyasafaris.com to start planning your luxury Kenya safari tour today!
We promise it's going to be one of the best experiences in your life. But don't just take our word for it, here's what others are saying about us.
Why Kenya Luxury Safaris is your Best Bet at an Unforgettable Luxury Kenya Safari Tour
We say this with the utmost humility (and countless stellar reviews to back it up)- seldom will you find a travel company that is as relentless, dedicated, and experienced as us.
Over the years, we have gained the respect and admiration of safari-goers the world over by creating some of the best, most luxurious, yet affordable Kenya safaris. 
How have we done this? For one, all our safari experts are bronze-certified, born-and-raised Kenyans. They know the land like the back of their hands and are hands-down some of the friendliest, most professional guides you'll ever meet!
Secondly, we have over two decades of experience planning and executing safari holidays in Kenya. And last but not least, we are affordable (browse our safari packages above).
The Best Safari Destinations for Kenya Safari Tours
From the Masai Mara to the Amboseli National Park, these are the best destinations for luxury Kenya safaris.
Masai Mara National Park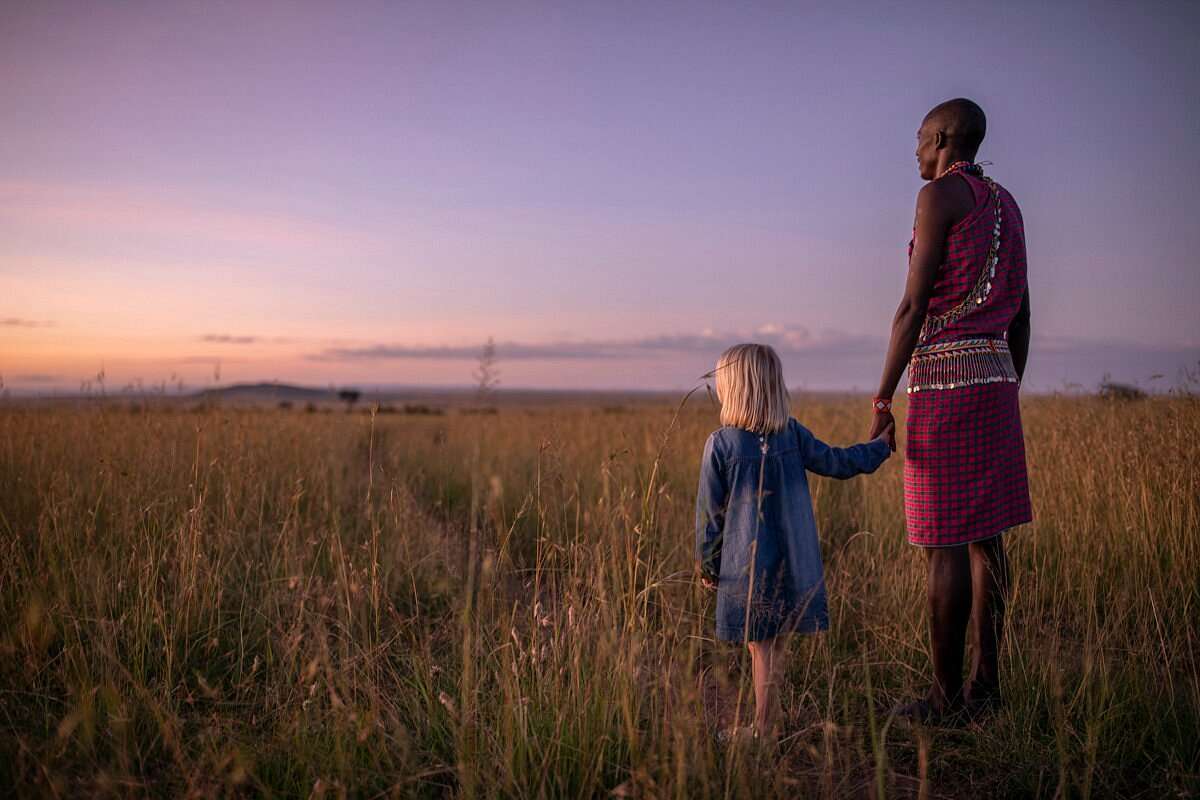 Every inch, every detail, and every single thing in the Masai Mara oozes perfection. From its abundant wildlife to its over 450 bird species, the Mara River, the Talek River, the Mara Triangle- everything!
It truly comes as no surprise that the park is the leading Kenya safari destination!
Here, you'll find yourself charmed by over 90 different mammal species (including the highly sought-after Big 5). You'll find yourself spellbound by the beauty of its pristine wilderness and that of the annual great migration. You'll also thoroughly enjoy its guided walks, game drives, Maasai Mara hot-air balloon safaris, and exceptional luxury lodges.
Best Lodges in Masai Mara
Sala's Camp
Sand River Masai Mara by Elewana
Basecamp Masai Mara
Muthu Keekorok Lodge Masai Mara
Olare Mara Kempinski
Best Time to Visit the Masai Mara
The best time to go on a safari in Masai Mara is between the months of July and October. Not only does the great wildebeest migration fall within these months but it's also during the dry season which means the wildlife will be easier to spot due to the lack of tall vegetative cover.
Nairobi National Park
The only national park in the world within a capital city and home to some of the most riveting and vast plains, the Nairobi National Park is indeed an exceptional Kenya safari destination. It is also home to an impressive variety of big cats including 15 lions, 10 leopards, and countless hyenas and cheetahs.
To also find in this exceptional destination is an impressive amount of plains game including the endangered black rhino, buffalo, giraffe, wildebeest, zebra, and baboon.
Best Luxury Lodge Around the Nairobi National Park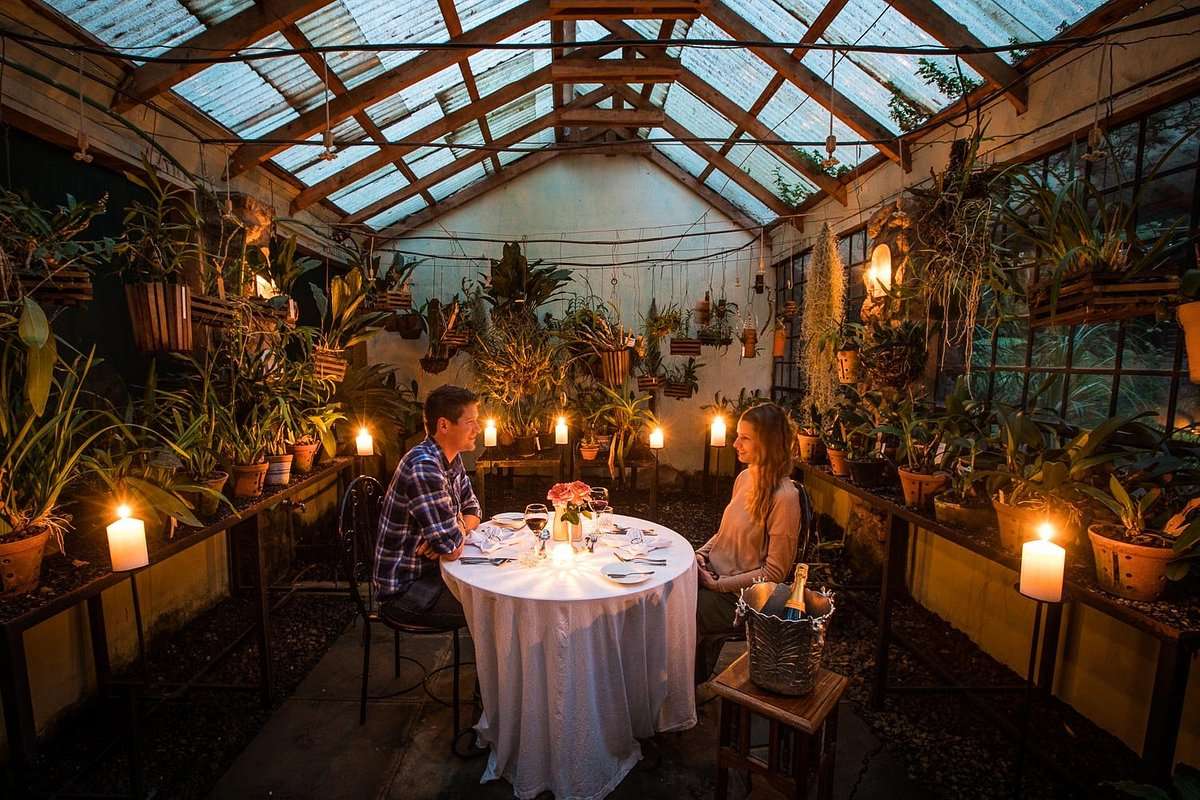 It has to be the Giraffe Manor, a luxury boutique hotel only a 13-minute drive away from the park. As well as boasting some enviably luxurious rooms, the lodge is home to the endangered Rothschild's giraffe and countless other exquisite amenities including the Orchid House.
Amboseli National Park
Second only to the Masai Mara in terms of visitor numbers, the Amboseli has all the hallmarks of a perfect Kenya luxury safari destination.
To be discovered in this effortless abode are over 1600 elephants (the reason why the park is dubbed as the home of the African elephant) and over 420 bird species.
Even more spectacular is that the park is backgrounded by Mount Kilimanjaro and is home to five unique habitats that range from woodlands, grasslands, and wetlands.
Things to do while vacationing at Amboseli? Oh, there are plenty including nature walks, game drives, camping, and bird watching.
Wildlife here includes both black and white rhinos, giraffes, buffaloes, hippos, lions, crocodiles, wild dogs, cheetahs, buffaloes, dik-dik, and zebras.
Luxury Tented Camps- Best Luxury Tented Camps in the Amboseli
Elewana Tortilis Camp
Amboseli Serena Safari Lodge
Kibo Safari Camp
Tsavo National Park
A dynamic duo of two national parks, the Tsavo East and West national parks, the Tsavo forms the largest wildlife conservation in Kenya.
The more rugged of the duo is the Tsavo West which hosts volcanic features such as the Mzima Springs and unique landscapes like Lake Jipe, shared with Tanzania's Mount Kilimanjaro.
Tsavo West is also home to a breathtaking variety of acacia woodlands, grasslands, and scrublands, and wildlife like lions, rhinos, buffalos, elephants, and leopards.
Tsavo East is the dramatic, more showy sister. She is home to the Yatta Plateau- the world's longest lava flow- the breathtaking Galana River, and vast herds of buffalos, elephants, hippos, lions, crocodiles, waterbucks, gerenuks, and over 500 bird species.
Best Luxury Kenya Lodges in the Tsavo National Park
Salt Lick Safari Lodge
Ashnil Aruba Lodge
Tsavo Safari Camp
Ol Pejeta Conservancy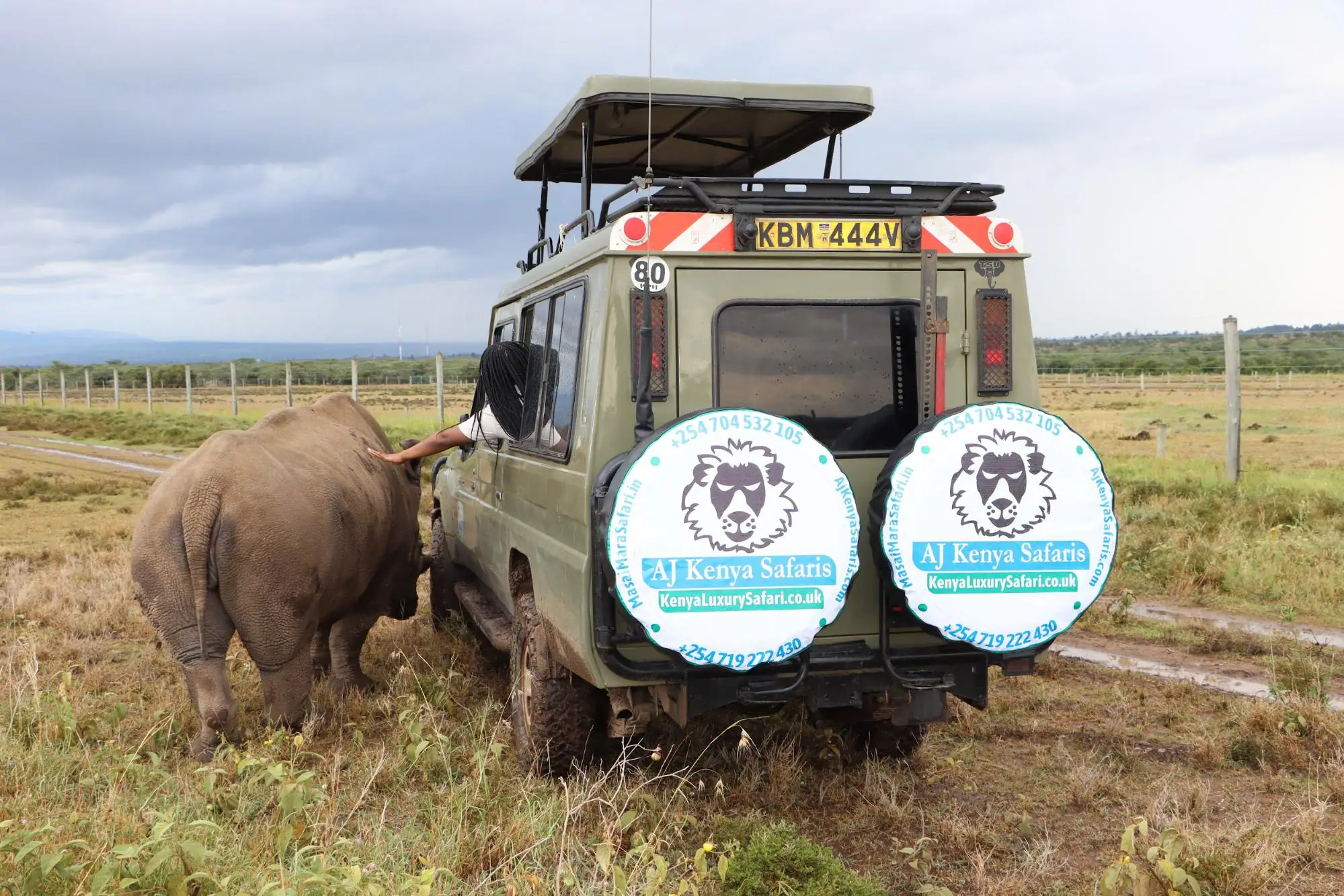 Kenya safari tours to the Ol Pejeta are unparalleled for these few reasons. The first is the fact that the wildlife conservancy is home to two of the world's only remaining northern white rhinos- Najin and Fatu.
Second is the fact that the conservancy is the only place in East Africa where you can catch both the Big Five and chimpanzees. Thirdly, the conservancy houses the fastest-growing population of black rhinos in Africa, and last but not least, the fact that one of the highest densities of predators in Kenya can be found here.
We mean, is there a national park that is more accomplished? Certainly not!
Best Luxury Accommodation in the Ol Pejeta
Hands down the Sweetwaters Serena Camp, a luxury tented camp with effortless views of Mount Kenya. Spend your Kenya holidays here and enjoy amenities like an infinity pool, delicious fine dining options, free WI-FI, and spa facilities.
Lake Nakuru National Park
A Kenya safari to Lake Nakuru is not just your average Kenyan safari. No siree!
It's an action-packed adventure. One graced by more African wildlife than one can count. Sceneries of indescribable beauty. And boy is the ambiance to die for!
A little background of the Lake Nakuru National Park…
The park is a 3-hour drive away from Nairobi and approximately 4 hours away from the Maasai Mara National Park.
It is home to more than 450 bird species, with its signature being the pink flamingos that inhabit the shorelines of Lake Nakuru, one of the most beautiful Great Rift Valley Lakes. As for wildlife, expect to spot the black and white rhinos, Rothschild's giraffes, lions, baboons, warthogs, buffalos, impalas, elands, waterbucks, and much more.
Where to Stay While on a Luxury Kenya Safari in the Lake Nakuru
Sarova Lion Hill Game Lodge
Sarova Woodlands Hotel
Ziwa Bush Lodge
Mount Kenya National Park
When Kenya Luxury Safaris was founded more than two decades ago, one of our goals was to help tourists discover Kenya in the most pristine ways possible. One of the things that has helped us achieve this goal is planning luxury safari holidays to Mount Kenya National Park.
Established in 1949 to protect Mt. Kenya, this one-of-a-kind park boasts incredibly beautiful lakes, glaciers, mineral springs, dense forests, and a fascinating variety of wildlife including mountain gorillas, elephants, elands, waterbucks, bushbucks, and over 130 bird species.
Activities include wildlife viewing, game drives, camping, guided nature walks, bird watching, and photography.
Intimate Camps for the Best Luxury Kenya Safari in Mt. Kenya
Fairmont Mount Kenya Safari Club
Serena Sweetwaters Lodge
Diani Beach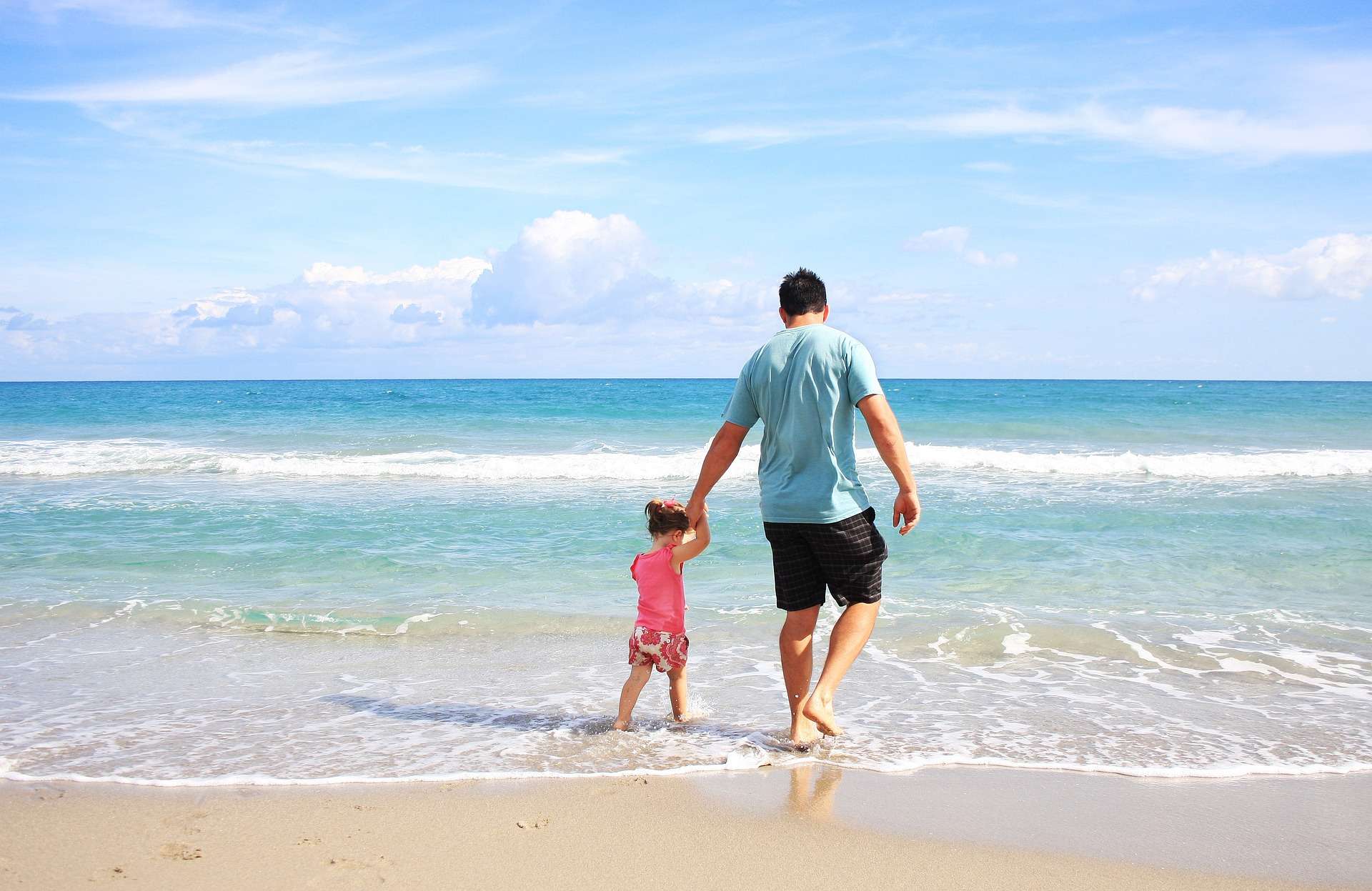 It isn't a Kenyan safari without a stop at the beautiful Diani Beach.
Tucked away in coastal Kenya, this serene paradise is renowned for its blinding white sands, crystal clear waters, and breathtaking views of the Indian Ocean. It is so serene and breathtaking that the World Travel Awards has voted it as Africa's leading beach destination for five consecutive years!
The beach is the perfect place to relax and indulge in some activities such as scuba diving, snorkeling, kitesurfing, jet skiing, deep-sea fishing, and much more.
Best Resorts for Safari Holidays in Diani
the sands at Nomad Hotel
Swahili beach resort
the Sands at Chale Island
Samburu National Reserve
Stunning and pristine Samburu is home to the rare Samburu Five, a famous quintet featuring the Beisa oryx, gerenuk, Somali Ostrich, Reticulated Giraffe, and Grevy's zebra.
It's also home to an impressive wildlife population featuring over 900 individual elephants, zebras, dik-dik, and large predators like wild dogs, cheetahs, lions, and leopards.
Things to do in the Samburu include game drives, horseback riding, camping, bird watching, photography, and sundowners.
Other Exceptional National Parks in Kenya Include;
Hells Gate National Park
Meru National Park
Chyulu Hills National Park
Aberdare National Park
the Loisaba Conservancy
Frequently Asked Questions
In this section, we answer some of your most frequently asked questions.
What is the Best Month to go on a safari in Kenya
The best time to go on a safari in Kenya is during the dry season, which generally falls between July and October. This is because;
One, wildlife is easier to spot as animals congregate at water points which are easier to access in the dry season.
Two, the weather is dry and warm during this period, which means roads are in better condition and parks are easier to get to. And last but not least, the Great Wildebeest Migration which usually begins in the month of July.
Here's the thing though- the dry season is also peak season which is one of the most expensive times to vacation/ explore Kenya. Why? The crazy demand for lodges, resorts, flights, and hotels that's why! Keep this in mind when booking your safari to Kenya.
Which is better, Masai Mara or Serengeti
This is a tough one! Both Masai Mara and Serengeti are renowned for their stunning wildlife, breathtaking scenery, and exceptional lodges and tented camps.
There are, however, some subtle differences between the two parks. The Masai Mara, for instance, is a little more accessible and generally less expensive than the Serengeti. How so? Well, in general, Kenya's infrastructure is more developed than that of Tanzania meaning better roads and tighter security. Better infrastructure also means that the country offers more international flights and safari lodge options- a high supply equals to lower prices.
Also, the Tanzania government tends to charge higher park entry fees in comparison to Kenya making Masai Mara way cheaper.
In terms of wildlife density, the Masai Mara offers better wildlife viewing. This is largely because the Masai Mara is much smaller which means wildlife is distributed across a much smaller area.
How Many Days Do You Need for a Kenya Safari?
The answer to this question largely depends on your budget and the places you are planning to visit. If you are looking for a comprehensive experience, we suggest spending at least 8-10 days. This way, you can take in all the amazing sights that Kenya's national parks have to offer.
Also, keep in mind that some of the national parks are quite far from each other and require multiple days to explore.
Then comes the money question. Those on a budget safari would typically want to spend lesser days in Kenya in comparison to those on a luxury Kenya holiday.
How Much is a 7-day Safari in Kenya?
The cost of a 7-day safari in Kenya can range from £1300 to £6000 depending on your accommodation choices, activities, transportation, and the places you visit.
Here is an example of one of our 7-day wildlife safari which goes for around £1945. There's also this 7-day honeymoon safari whose price starts from £2016. And this 8-day, 7-night helicopter and wildlife safari priced at £9454. So what are we really trying to say? We're saying there is no ballpark figure when it comes to how much safaris cost. The cost of a Kenya safari depends on so many factors and the only way to get an accurate estimate is to contact us and tell us about your plans.
We can then provide you with a bespoke itinerary and quote to make sure you get great value for your money.