The 5 Must-Try Destinations for an Unforgettable Luxury Holiday in Kenya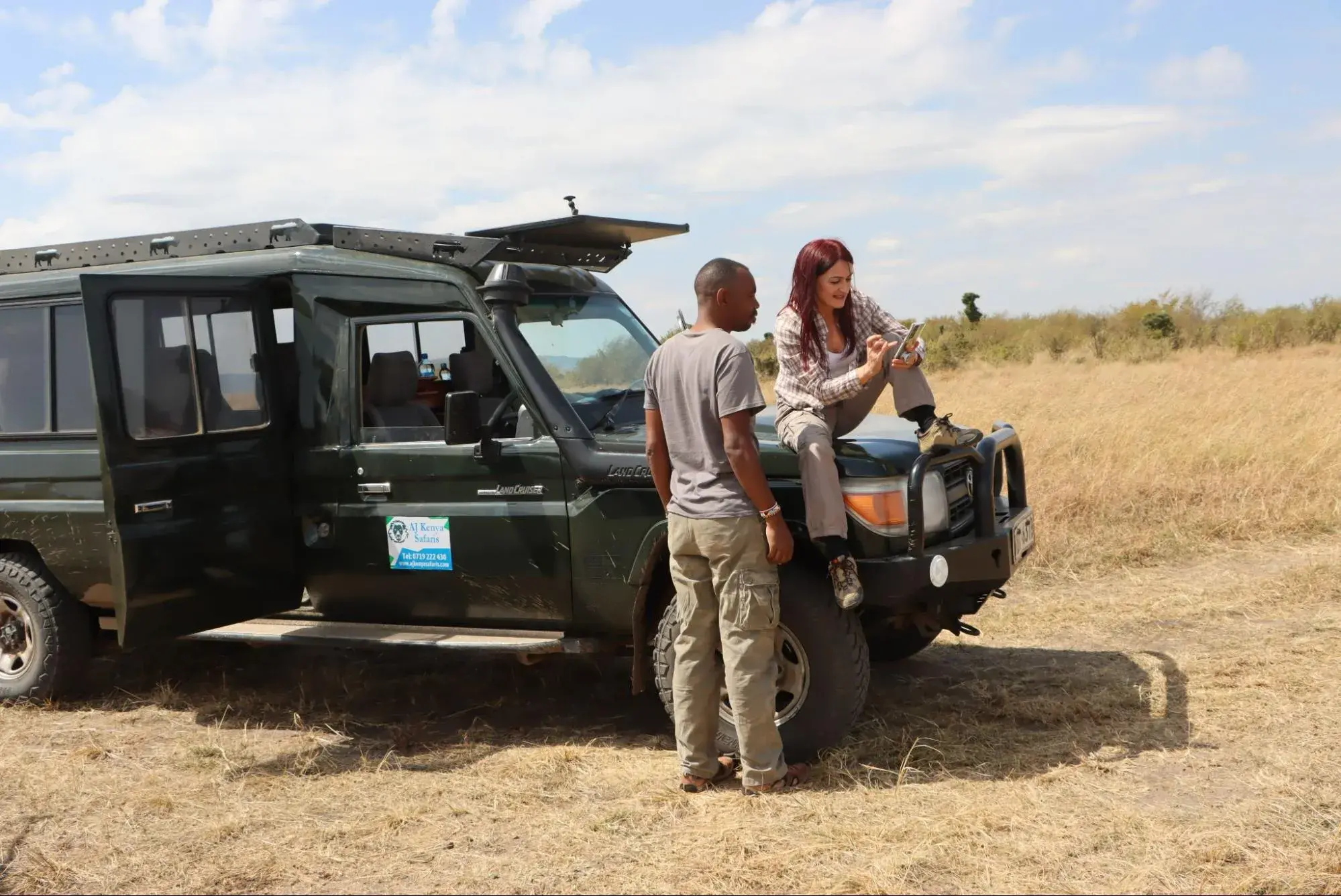 The Kenya holidays all-inclusive packages on this page are hand crafted to give you an intimate exploration of Kenya at no extra costs.
Wildlife! Magical sunsets! Game drives! Breathtaking beaches! Evenings spent devouring delicious dinners in the middle of parks! Morning hot air balloon rides! Are all included in the trip cost.
All that is left is for you to book your all-inclusive Kenya holidays with KenyaLuxurySafari.co.uk and start enjoying your vacation.
H2: Who Are We? How to Book Your All-Inclusive Holidays to Kenya
KenyaLuxurySafari.co.uk is a owned by AJKenyasafaris.com, a global leader in custom-made luxury holidays in Kenya.
Our all-inclusive Kenya holiday packages combine breathtaking destinations and luxurious resorts to create lasting memories.
We invite you to contact us at +254-704-532-105 through WhatsApp or phone call or email at safarioffers@kenyaluxurysafari.co.uk, safarioffers@ajkenyasafaris.com, or james@ajkenyasafaris.com.
Kindly also fill out our contact form here.
Our Most Booked Kenya Holidays All-Inclusive Packages - Best Kenya Holidays
| Our Most Booked Kenya Luxury Safari Holidays | Price Per Person Sharing | View Detailed Itineraries |
| --- | --- | --- |
| Experience True Safari Luxury with this 3-Day Masai Mara Classic Safari | £645 | Detailed Itinerary |
| Unforgettable, 4-Day Trip to Masai Mara – Big 5 and More | £889 | Detailed Itinerary |
| Our Best Selling, 5-Day Masai Mara Safari | £1,084 | Detailed Itinerary |
| 4 Days Big 5 Safari in Lake Nakuru and Masai Mara | £1,042 | Detailed Itinerary |
| 3-Days Safari with a Stay at Jambo Mara Safari Lodge: Where Elegance Meets Immeasurable Natural Beauty | £718 | Detailed Itinerary |
| Blissful, 4-Day Keekorok Lodge Masai Mara Safari | £1,024 | Detailed Itinerary |
| Just the Vacation You Need – 4 Days at Base Camp Masai Mara | £933 | Detailed Itinerary |
| Masai Mara: Why this 5-Day Big 5 Safari is the Perfect Honeymoon | £1,178 | Detailed Itinerary |
| A Relaxed, All-Inclusive 6 Days Safari in Kenya | £1,748 | Detailed Itinerary |
| 7-Day Honeymoon Safari: This is All the Magic You Need | £1,678 | Detailed Itinerary |
| 7-Days Safari to Kenya's Most Breathtaking Destinations | £1,846 | Detailed Itinerary |
| Kenya Wildlife Safari:7-Day of Unsurpassed Bliss | £1,839 | Detailed Itinerary |
| Grand Heli Tour: 8-Day of Helicopter and Wildlife Adventure | £9,795 | Detailed Itinerary |
| The Perfect, 8-Day Kenya Honeymoon Safari | £1,732 | Detailed Itinerary |
| 8-Day Safari in Kenya – A Holiday with Purpose | £2,053 | Detailed Itinerary |
| 9-Day Helicopter Safari: An Exclusive Look into Kenya's Finest | £15,365 | Detailed Itinerary |
| 12-Day Kenya Safari and Beach Holiday – A Dream Vacation | £3,141 | Detailed Itinerary |
| 14-Day, Wildlife and Beach Honeymoon Safari | £4,815 | Detailed Itinerary |
| Beat the Wanderlust with This 14-Day Wildlife-Beach Honeymoon Safari | £3,698 | Detailed Itinerary |
5 Must-Have Destinations in Your Kenya Holidays All-Inclusive Packages
From the Mara to Diani, Ol Pejeta, Amboseli, and Samburu, you are assured of the best Kenya holidays all-inclusive packages when travelling with us. But what do these destinations offer?
Best Kenya Holidays Destination - Masai Mara National Reserve
The rhythmic trumpeting of elephants, the smell of dry wilting grass, riveting views, and heartbreak & the sheer thrill of witnessing a kill.
Masai Mara is a multi-sensory experience that remains etched in your mind long after your all-inclusive Kenya holiday.
The reserve sits on a 1,510km² piece of earth beautifully woven into the iconic Great Rift Valley.
Its views are something else, but it's the wildlife that steals the show, which you can experience when you book a Masai Mara safari package.
Over 90 different mammal species roam this land, from the Big Five to zebras, giraffes, dik-dik, antelopes, wildebeests, gazelles, hippos, warthogs, and others.
The bird population is also stunning and diverse, with over 450 species threatening to burst the park with their vibrance.
All-Inclusive Kenya Holidays: Where to Stay in Masai Mara
There are over 118 camps/lodges in the Masai Mara, which comes as no surprise seeing how gorgeous the park looks.
While Basecamp Masai Mara is our preferred choice for this luxury holiday Kenya tour, here are more accommodations we're sure you'll love.
Things to Do While at Masai Mara
Game drives: Morning/afternoon/evening

Nature walks

Hot-air balloon safari

Masai village visits

Bird watching

Sundowner or bush dinner/breakfasts/lunches
All-Inclusive Holidays to Kenya Destination - Diani Beach
There's no way our word will do this beach any justice, but best believe that the views here will be some of the most riveting and unadulterated you'll ever see.
Here, a serene ambience pervades one that pairs nicely with the turquoise waters, white blinding sands, and towering palms of Diani.
The best part? You take charge of how you want to soak in the views be it over sunset with champagne in hand or out swimming, snorkelling, or paddleboarding.
It also doesn't hurt that most resorts here are spectacular or that the beach is a six-years-in-a-row winner of the highly coveted World Travel Award – Best Beach in Africa.
We recommend staying at the Swahili Beach Resort for the best, most rewarding luxury holiday in Kenya experience.
Things to Do While in Diani
Paddleboarding/ surfing/ swimming/snorkelling/ beach volleyball

Sundowner or intimate dinners/lunches/breakfasts by the sea

Party it up at the Forty Thieves Bar
Kenya Holidays All-Inclusive Destination - Amboseli National Park
Understated and unparalleled luxury best describe this haven known for its large elephant herds and spectacular views of Mt. Kilimanjaro.
But even that is just but a tip of the iceberg when it comes to the beauty of Amboseli.
The park is home to over 56 different species of wildlife, the most common being the Grevy's and Burchell's zebra.
Others include hippo, wildebeests, hartebeests, elands, buffaloes, impalas, wild dogs, giraffes, jackals, and waterbucks.
There's also an impressive array of birds, 600 species to be precise, the list featuring beauties like the Rufous chatterer, Goliath heron, African jacana, Gray-crowned crane, and the Hartlaub's bustard.
Things to Do While in Amboseli
Game drives

Nature walks

Camping

Sundowner

Bush dinners/lunches and breakfasts
Where to Stay in Amboseli
The idea is to immerse you in unspeakable luxury during your all-inclusive holidays to Kenya and Kibo Safari Camp fits the bill.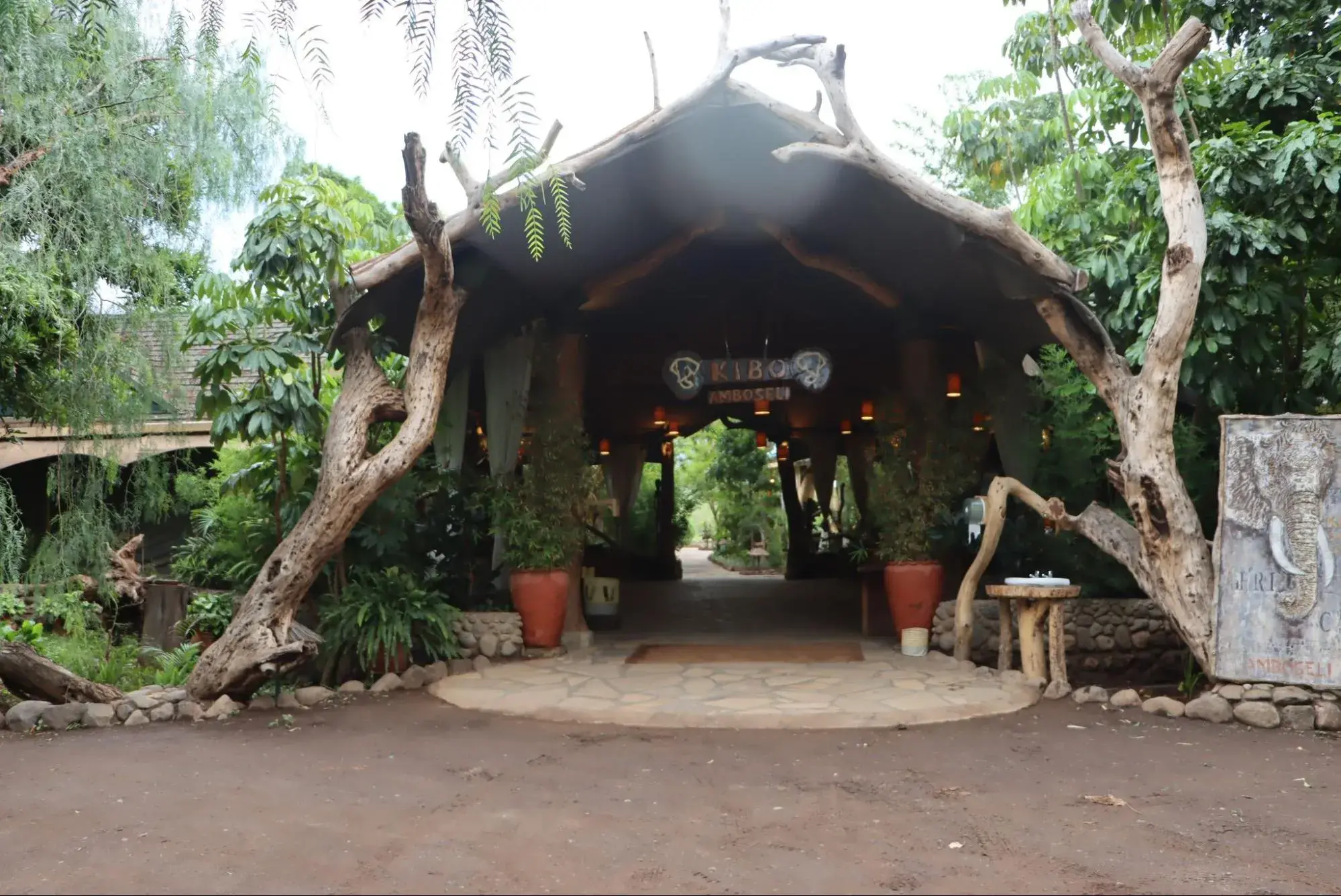 Luxury Holidays in Kenya Destination - Ol Pejeta Conservancy
Ol Pejeta is our secret ingredient to captivating all-inclusive Kenya holidays, and it is easy to see why when you look at its scenery and ambience.
Two of the world's only remaining northern white rhinos call this conservancy home, as well as a generous array of zebras, white rhinos, lions, elephants, hyenas, and jackals.
The scenery we'd mentioned earlier is spectacular too, seeing that the conservancy lies on the foothills of Mt. Kenya.
Discover the wonders of Ol Pejeta on your luxury Kenya holiday tour as you embark on a variety of seriously exciting outdoor activities.
Every moment here is magical from game drives to nature walks to sundowners.
Where to Stay in Ol Pejeta
Try the Sweetwaters Serena Camp for the best of both world's first-class hotel treatment and, due to the resort's location and unrestricted views of Ol Pejeta.
Things to Do While at Ol Pejeta
Game drives

Horseback riding

Lion tracking

Sundowners

Bush dinners/lunches/breakfast.
Luxury Kenya Holiday Tours - Samburu National Reserve
Samburu's beauty lies in her pristineness. The park lies southeast of Kenya, an area known for its aridity and seclusion.
Make no mistakes about it though as the park is every inch a beauty, brimming with wildlife and gorgeous sceneries.
There is, for example, the Samburu five, a rare wildlife combo featuring the Grevy's zebra, reticulated giraffe, Beisa oryx, gerenuk, and Somali Ostrich.
Lions, leopards, and cheetahs are also commonplace in the park, as well as a stunning array of over 450 bird species.
Did we mention there are over 400 individual elephants in the park? No? And it's a beauty you must witness!
Things to Do While at Samburu
Game drives

Nature walks

Bush dinners/lunches and breakfasts
Sarova Shaba Game Lodge is just what your luxury Kenya holiday tour needs. It is beautifully isolated and with a striking interior, décor to boot.
Kenya Holidays All-Inclusive Packages FAQs: All You Need to Know
Here are answers to some of the commonly asked questions about all-inclusive Kenya holidays by our clients.
1. When is the Best Time to Go on Holiday to Kenya?
The dry season, which runs from July to September, is the best time for an all-inclusive Kenya holiday.
For one, there's little to no rain during this season, and the temperatures are milder, making safaris and bush walks more pleasant.
Secondly, no rainfall means that animals congregate around watering holes, making them easier to spot. The Great Wildebeest Migration also happens to happen during this period.
Birders, however, will want to consider the September to April migratory season when birds from Europe and northern Africa migrate to Kenya.
Those looking for budget safaris will want to jet in during the low season. which is April to June (rainy season).
Parks are less crowded at this time, so your chances of getting the best for less are way higher. You can read more on the best time to visit Kenya here.
2. How Many Days do You Need for an All-inclusive Holiday in Kenya?
Since forever might not be an option, we recommend spending at least 14 days in the country.
While we have Kenya holiday packages that are shorter than that, they are not the best option if you are looking to explore Kenya in its entirety.
A 7-day safari, for example, might be a good fit if you are looking to explore only Masai Mara and Amboseli.
It would, however, be rather short and hurried if you are looking to explore Masai Mara, Diani, Amboseli, and Mombasa.
3. Which Are the Best Destinations for Kenya Holiday Tours?
The list of sensational, tour-worthy destinations in Kenya is endless.
We have the Mara, which houses over 90 different mammal species, 450 bird species, a plethora of luxurious resorts, and an exciting list of activities for you to do.
Ol Pejeta houses two of the world's only remaining northern white rhinos, as well as an impressive array of black rhinos, giraffes, zebras, antelopes, warthogs, cheetahs, lions, and hyenas.
It's also home to the Sweetwaters Chimpanzee Sanctuary, where you can only spot chimps in Kenya.
We recommend Diani and Mombasa for some mind-blowing beach R&R, the Samburu National Reserve for some wildlife and seclusion, and the Hell's Gate National Park for spectacular sceneries.
Other tour-worthy destinations include;
Lake Nakuru National Park

Aberdare National Park

Nairobi National Park

Tsavo East and West National Parks

Mt. Kenya National Park
4. What is the Most Visited Kenya Holiday Destination?
It is estimated that over 300,000 tourists visit Masai Mara every year; this accounts for more than a quarter of the total visits Kenya records annually.
It is quite obvious why the park records such high numbers.
First is the Great Wildebeest Migration, a largest-of-its-kind phenomenon that features over 1.2 million wildebeest, antelopes, and zebras.
Second is its wide-ranging wildlife. Over 90 different mammal species in the park, including the Big Five, cheetahs, hyenas, rhinos, and over 450 bird species.
The third is its beautiful array of luxury, mid-luxury, and budget accommodation, and last but not least, its serene ambience.