Safari Family Holidays: How to Plan the Ultimate Family Safari in Africa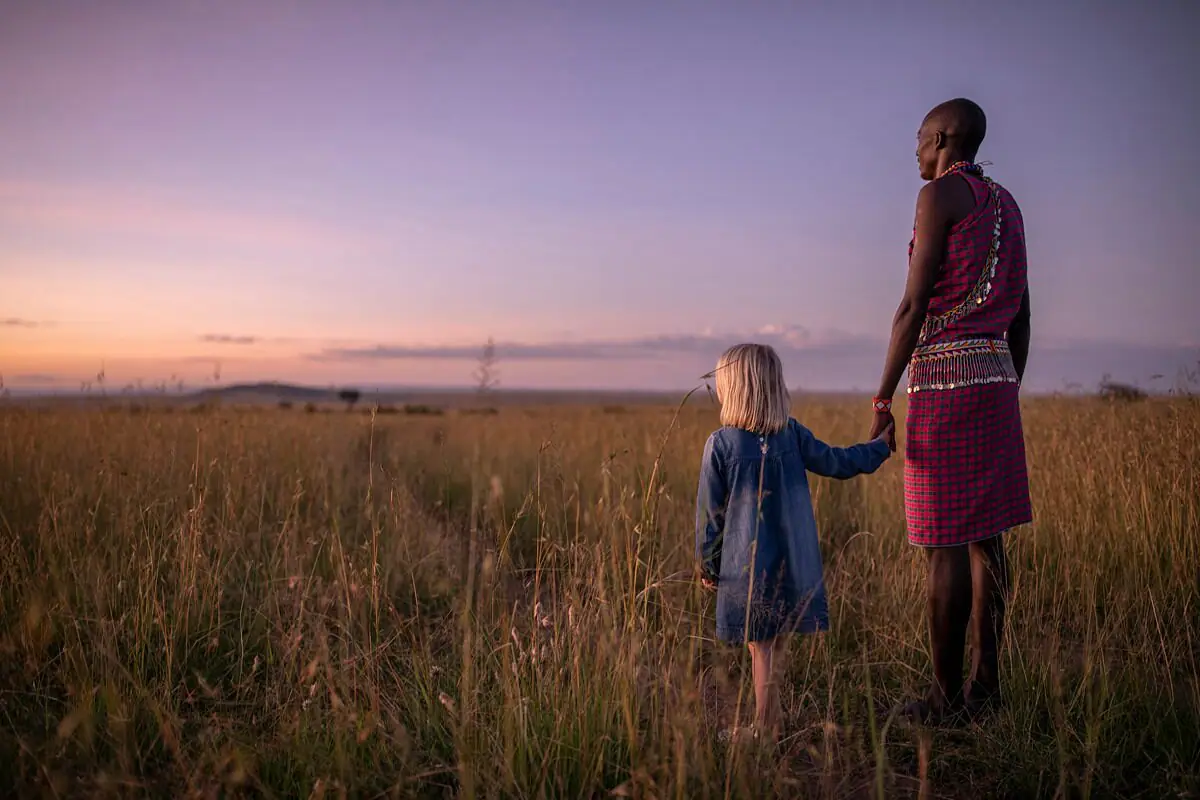 Nothing is more perfect, sublime, and tragic than a family safari in Africa. To listen to the excited giggle of your child as they spot a herd of elephants for the first time. To spend hours on hours in the wild together, experiencing the different climates, cultures, and wildlife Africa has to offer. To watch a lion proudly stalk and kill its prey…
It is a gift: one we believe every family should experience at least once in their lifetime.
In this guide, we provide actionable steps on how to prepare and plan the ultimate family safari holiday in Africa. From safety and packing tips, to the best locations to camp out in: we cover it all!
Did we also mention that we create unique and enriching family holidays, tailored around your interests and inspiration? No? We do!
Here's Where to Reach us to Start Planning your Family Safari Holidays
Call or WhatsApp us at +254-704-532-105 or send us an email at safarioffers@kenyaluxurysafari.co.uk, safarioffers@ajkenyasafaris.com, or james@ajkenyasafaris.com. You can also reach us through this contact form here and we shall get back within 24 hours.
And Here's a Listing of Some Amazing Holiday Packages We're Sure You'll Love.
The Best Family Holiday Destinations For…
Younger Families with Children Under 5
Families travelling with younger children might want to consider destinations that are malaria free. These include South Africa, Namibia, and Seychelles.
Some of our favourite destinations for family safaris in South Africa include the Kruger National Park, Madikwe Game Reserve, Kgalagadi Transfrontier Park, and the Sanbona Wildlife Reserve, only a 3-hour drive away from Cape Town.
In Namibia, we have the Etosha and Namib-Naukluf National Parks.
Families with Childen Between Ages 5 and 10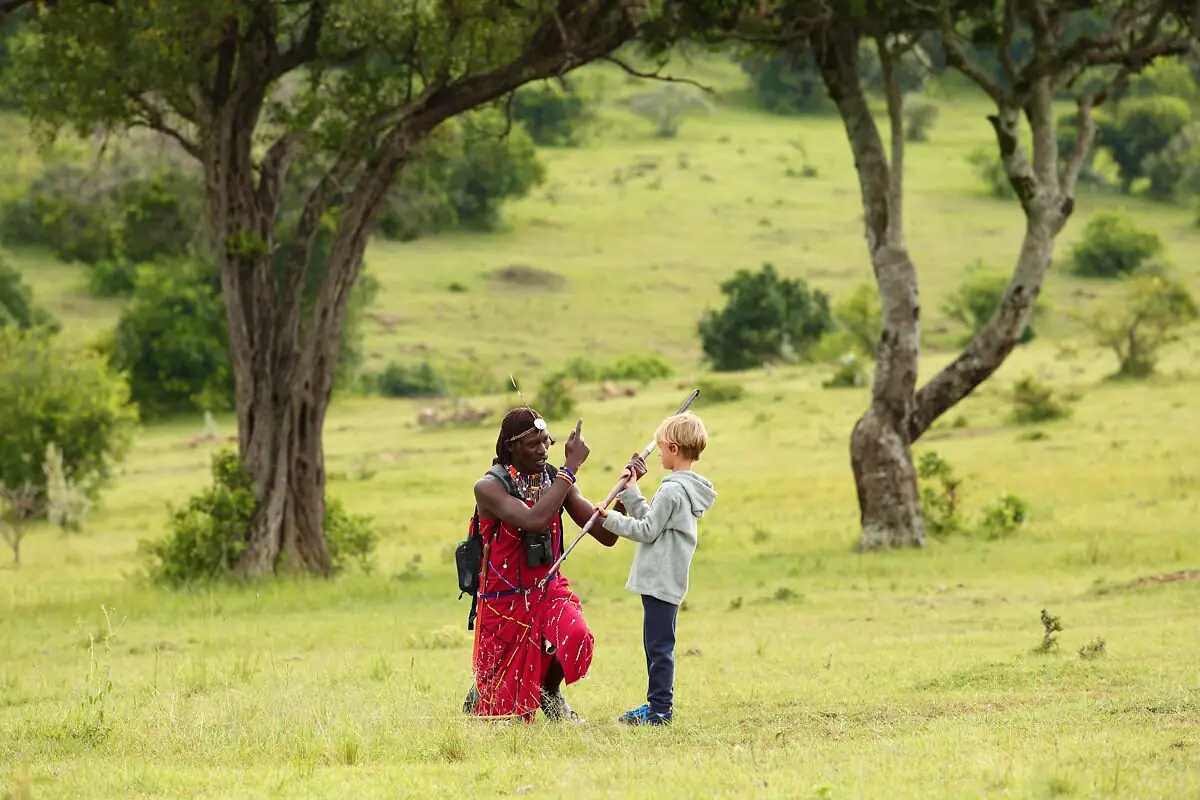 For the best family safari experience, families with kids between the ages of 5 and 10 should consider holidaying in either Kenya (East Africa) or South Africa (Southern Africa).
South Africa because as well as offering a wide range of family-friendly parks, it also offers countless child-friendly lodges and camps.
Kenya also offers a wide range of family-friendly parks, such as the Maasai Mara, Amboseli, and Tsavo National Parks.
Older Children and Teens
There is really no limit when it comes to family safaris in Africa with older children and teens. The options with these ones are endless and range from Tanzania to Botswana, Namibia, Zimbabwe, Mauritius, and Zambia.
In Botswana, families can take helicopter flights over Victoria Falls, and enjoy game drives in the Okavango Delta or Chobe National Park.
Tanzania presents options like the Serengeti where the Great Migration happens, the Zanzibar Archipelago for its amazing beaches, and the Ngorongoro Crater.
Adventurous Families
Adventure-loving families will love mountain gorilla trekking in Uganda's Bwindi Impenetrable Forest and white-water rafting down the Nile.
They'll also enjoy snorkeling, kite surfing, and sailing on Lake Malawi, or taking a tour of the Liwonde National Park (Malawi).
In Masai Mara (Kenya), adventurous families can go lion tracking, on game drives, or on camping trips.
Where to Stay: the Best Lodges and Camps for Family Safari Holidays
These are our favorite child-friendly lodges for those on family safari holidays.
Angama Mara, Maasai Mara, Kenya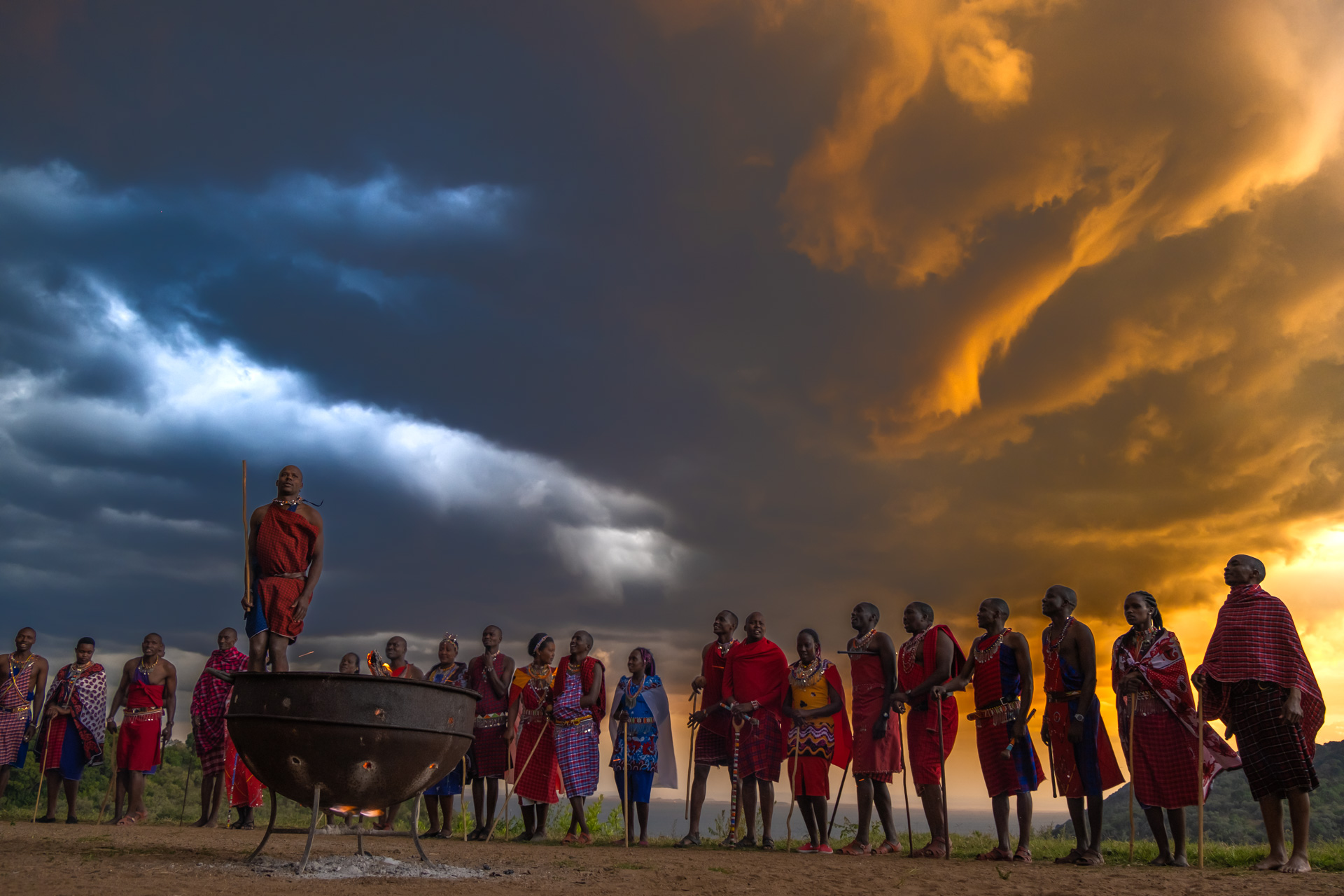 From beading with their mamas to baking bread and ice cream with chefs, the Angama Mara is jam-packed with activities that ensure that you and yours have a memorable safari experience.
The lodge also features four sets of interconnected suites, a child-friendly menu, babysitting services, and a pool for parents and kids to relax in.
Other kid-friendly camps and lodges include; the Fairmont Safari Club and the Ziwa Bush.
Kwandwe Ecca Lodge, South Africa
Located in the Malaria free eastern cape, the Kwandwe Ecca Lodge was made for family holiday safaris. This South Africa based lodge offers three spacious family suites, a play center for kids, and family activities like scavenger hunts, board games, and kite building.
Unfortunately, children under the age of 5 cannot participate in safari drives here, but there are other activities they can do like baking, chocolate molding, face painting, and beading.
Footsteps Across the Delta, Botswana
A popular choice for tourists on family safari holidays, the Footsteps Across the Delta never misses the mark. The lodge offers two kinds of safaris, family and walking safaris, both of which are great for educational and fun experiences.
The Family safari, also known as the Young Explorers Program, grants families exclusive access to the whole camp, as well as a personal waiter, chef, housekeeper, and safari guide.
With the program children are taught how to track game on foot, make animal traps, and start a fire with only two sticks. They are also taught how to identify a different range of birds and animals shoot an air rifle, and drive a safari vehicle!
Singita Serengeti House, Tanzania
A family safari holiday at the Singita Serengeti promises jaw-dropping views of the Great Migration, which happens just a stone's throw away from the house. It also promises activities like archery, wildlife tracking, and a visit to the Maasai village.
The house consists of three spacious suites that can accommodate up to six guests and also features a family kitchen, where everyone can bond over cooking.
For children under the age of 6, there is a 'Kids on Safari' option that allows parents to customize activities and experiences for their little ones.
Other family-friendly camps and lodges in Tanzania include; the Mbali Mbali Soroi and Manyara's Secret.
Safari House, Namibia
For an exciting and enriching family adventure, families can head to the Safari House located in the heart of the Etosha Game Reserve. The mentioned is a three-bedroom house with a maximum capacity of six adults and three children.
With the lodge comes a private chef, guide, and a swimming pool to keep your kids entertained. The house also offers a range of activities such as game drives, jeep safaris, night game drives, and visits to waterholes.
Other child-friendly camps and lodges include; Droombos and the Otjimbondana Kalahari.
What to Pack for your Family Safari Holiday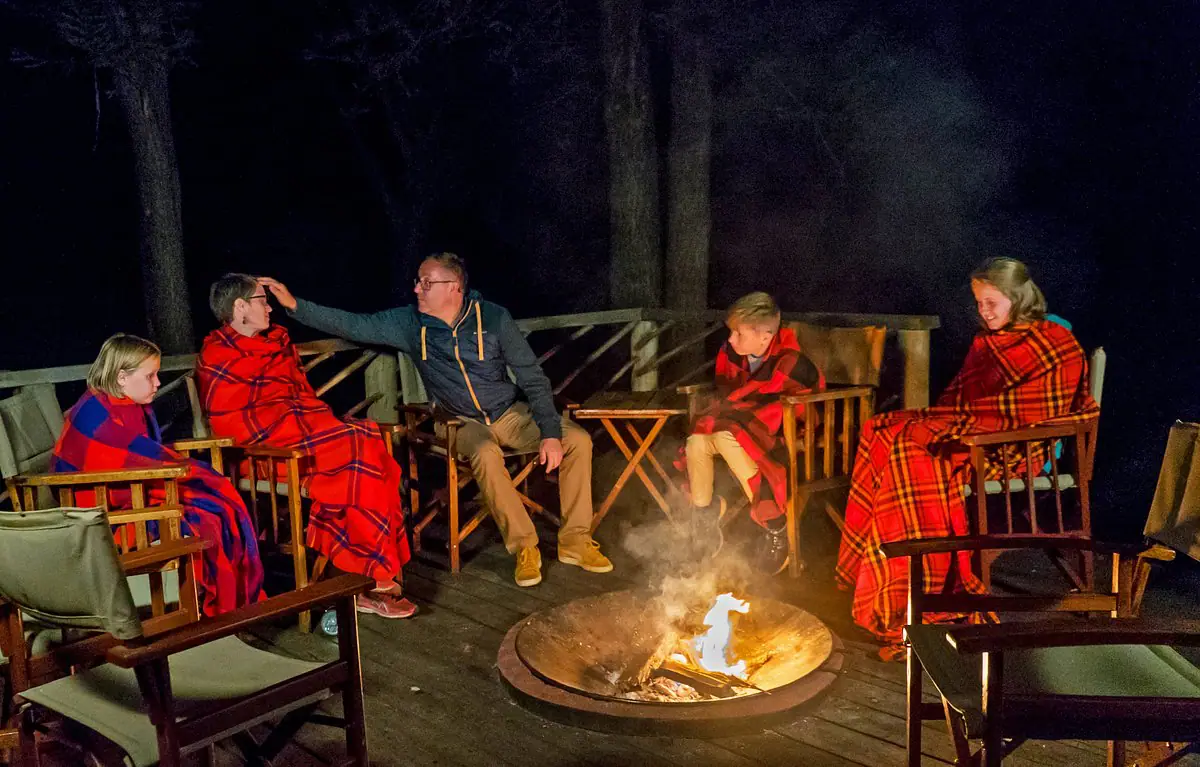 Knowing what to pack for wildlife holidays can be a little tricky especially when you're taking the whole family with you. So what exactly should be in your suitcase? Here's a well-thought-out checklist.
Africa travel experts advice that you take 250mg/100 mg of Malaria Prophylaxis 48 hours before entering any Malaria prone country.
Sunscreen and Insect Repellent
It's important to protect yourself and your family from harmful UV rays and insects. Sunscreen with a minimum of SPF 30 and an insect repellent with the active ingredient DEET should be considered essential for your family safari holiday.
It's always a good idea to carry a first-aid kit with you on any safari holiday. It should include items like antiseptic wipes, bandages, plasters, and painkillers.
You should pack clothing that is light, comfortable and suitable for the hot climate. Long-sleeved shirts, trousers, and hats are recommended to protect yourself from harmful UV rays and insect bites.
Your family's safari holiday will be incomplete without capturing those special memories, so don't forget to bring a camera and binoculars.
Family Friendly Safari Holidays: When to Go?
The best time to go on a safari holiday differs from country to country.
The best time to go on a family holiday in South Africa, for example, is from May to September when its less cold. Here's a list of when to go for different African countries:
Botswana: Between May and October
Kenya and Tanzania: the dry season which runs from June to October. At this time, animals are easier to spot due to the lack of vegetation.
Namibia and Zimbabwe: July to October
Zambia: June and November
Why Choose Kenya Luxury Safaris for a Family Safari Holiday?
Crafting unique family safaris isn't just a lucrative market niche for us – it's our passion; an endeavor we pour our hearts and souls into.
But why should you book a family safari with us?
We Offer Tailor-made Safaris
Every family is unique which is why we offer family holidays customized around each family's individual needs and interests. Our experienced safari guides are always on call to ensure that your family gets the most out of their trip.
We have Decades of Experience
Not to blow our own trumpet, but no one does a better job than us when it comes to crafting the best holiday experiences for families. We have been doing it for almost two decades now and we guarantee you this- it will be one of the best, most fun experiences you and your kiddos will ever have.
We are Well Connected
We work with the best lodges and camps throughout Africa, which means you can rest assured knowing that you and your family will be well taken care of.