Tanzania vs. Kenya: An Honest and In-depth Comparison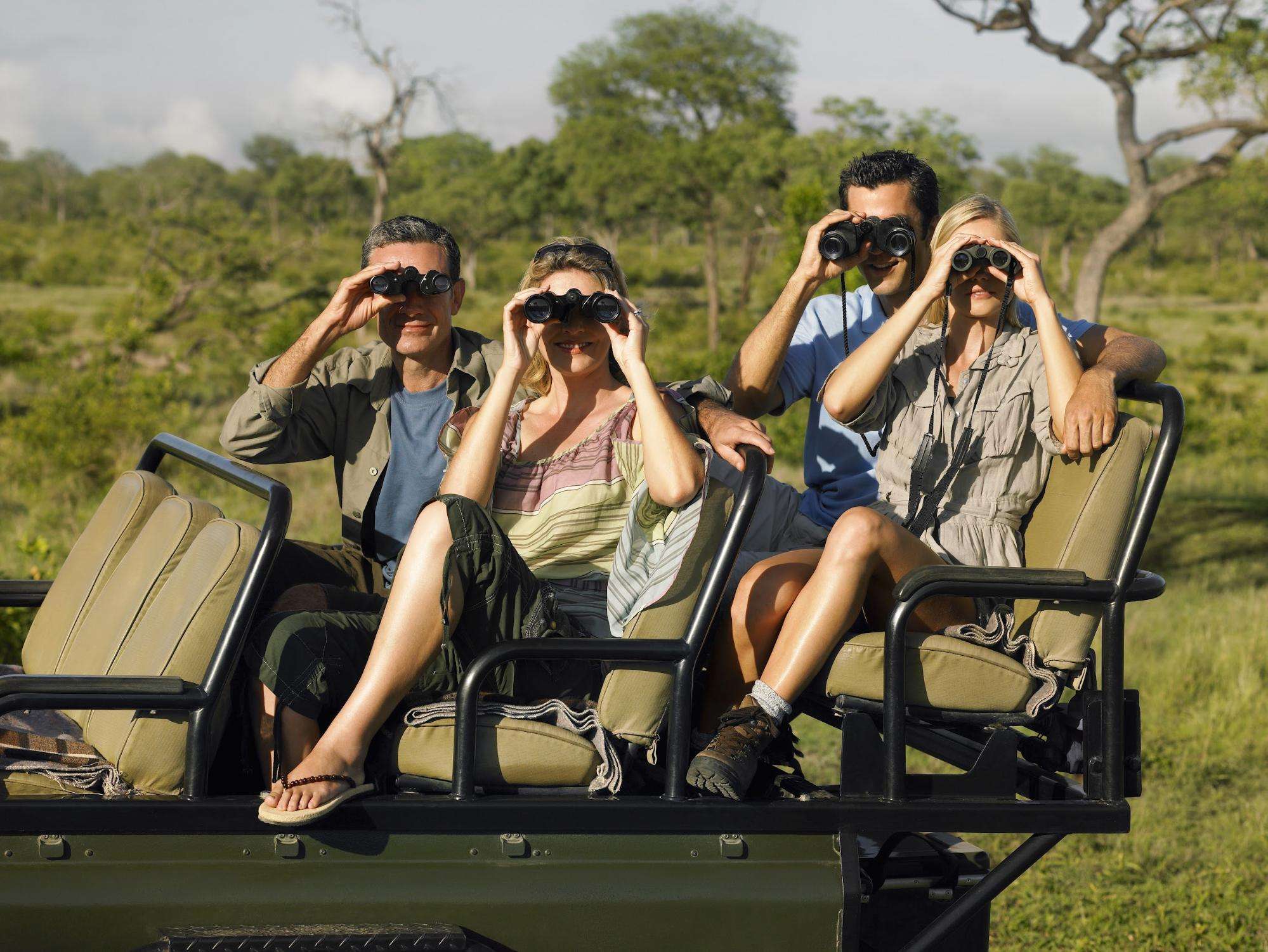 Picture this. It's a sunny Friday afternoon, and you and a couple of your best buddies are on a safari in a park in East Africa. The ambiance is amazing, the wildlife innumerable, and the scenery straight out of your wildest dreams. Simply breathtaking, right?
Well, what if we told you that you could turn this dream into a reality in two of the world's most spectacular countries – Kenya and Tanzania? Both countries feature stunning destinations with alluring landscapes and huge wildlife varieties. They are also the only two places in the world you can catch the iconic Great Migration!
Kenya and Tanzania are the two most popular safari countries, but which of these two African safari countries is best for a safari? 
In this article, James Gatheru, our senior safari consultant, will discuss Tanzania vs. Kenya for a safari. We will cover the similarities and differences between these two East African Countries, and leave it to you to select which one best fits your desired travel experience.
But before then, let us share our contact details and our most booked Kenya and Tanzania Safari Packages.
Contact us to Start Planning the Best Kenya Tanzania Safari Tour 
We invite you to contact Us via phone or WhatsApp at +254-704-532-105 to start planning your Kenya-Tanzania Safari. You can also reach us at safarioffers@kenyaluxurysafari.co.uk or safarioffers@ajkenyasafaris.com or  even fill out our "Book a Safari Form."
Explore Our Most Booked Kenya-Tanzania Safari Packages
Kenya v.s Tanzania: Wildlife
From housing two of the world's only remaining northern white rhinos to being home to several endangered black rhinos and exotic animals like the Nile Crocodile, Kenya's wildlife is abundant and spectacular.
There are about 1,138 known animal species in the country, including mammals, reptiles, and birds. That, plus the Great Migration, jets into the countryside around July, introducing more than 2 million wild animals in its flagship Masai Mara National Reserve.
Tanzania is also not to be underestimated, with a record-breaking 1,350 animal species scattered all over its national parks and reserves. It is, in fact, the country with the largest concentration of wild animals per square kilometer in the world. Even better, the country also houses one of the world's largest predator populations, so keep those eyes peeled for cheetahs and lions when you go on Tanzania safari trips.
In terms of birdlife, Kenya hosts over 1,135 bird species, while Tanzania has over 1,000 species.
All in all, it's crystal clear that both Kenya and Tanzania hold tremendous potential for unparalleled wildlife viewing!
Kenya vs. Tanzania: National Parks
Owing to its large size (Tanzania is almost twice the size of Kenya), Tanzania has two times the number of national parks that Kenya has.
The biggest rivals, however, are the Serengeti National Park and Masai Mara. Which of these two East Africa national parks offers the best African safari? Read on to find out.
Tanzania v.s Kenya: the Serengeti National Park and Kenya's Masai Mara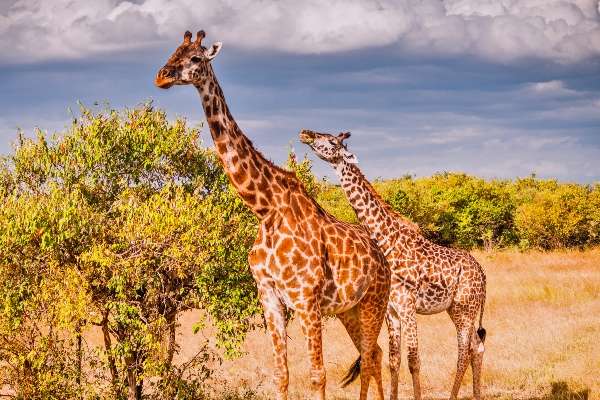 Before diving deeper into our analysis, let's begin by highlighting that Masai Mara and Serengeti are part of the same ecosystem- the Serengeti ecosystem. This basically means that they are the same park in different countries. They do, however, differ in their landscape and wildlife populations.
Now let's begin our analysis.
In terms of wildlife population, the Serengeti National Park (located in northern Tanzania) houses over 1,500 animal species, while the Masai Mara has a total of 450 animal species. This is mainly because the Serengeti is almost ten times larger than the Masai Mara.
If your safari trip is only a few days long, and you want to experience more wildlife density without covering long distances, then the Mara will serve you best. The Serengeti is recommended for those on a longer African safari.
Landscape? Here you go. While the Mara is hilly and woody, the Serengeti is dominated by open grasslands, riverine forests, and rocky outcrops.
Other National Parks in Kenya and Tanzania
Here's a quick review of other national parks in Kenya and Tanzania:
Kenya
Nairobi National Park- undoubtedly one of the highlights of any Kenyan safari, the Nairobi Park is home to over 80 mammal species, including 90 black rhinos, 39 lions, and 40 different amphibian and reptile species. The park is best explored on game drives and walking safaris.
Amboseli National Park- Crowned by Mount Kilimanjaro, the Amboseli is home to over 1,000 individual elephants, the cape buffalo, and countless African wild dogs, giraffes, zebras, leopards, cheetahs, hyraxes, and dik-dik. Activities in the park include horseback riding, game drives, and walking safaris.
Lake Nakuru National Park- Nestled along the Great Rift Valley, Lake Nakuru is yet another proof of Kenya's grandeur. Kenya safaris to this park promise interactions with over 56 mammal species, including waterbucks, hippos, and white rhinos.
Lewa Wildlife Conservancy- Spanning over 62,000 acres of grassland and acacia woodlands, the Lewa Conservancy is a haven for species such as African wild dogs, Grevy zebras, cheetahs, and over 400 bird species.
Tanzania
Lake Manyara National Park- Lying at the foot of the Great Rift Valley, Lake Manyara is a wildlife haven with over 300 animal species, including tree-climbing lions, hippos, giraffes, buffaloes, elephants, and wildebeests.
Ngorongoro Conservation Area- no Tanzania safari is complete without a visit to the Ngorongoro, whose main feature, the Ngorongoro Crater is the world's largest inland caldera. This UNESCO world heritage site is home to over 25,000 animals, including ungulates and four of the Big Five.
Kilimanjaro National Park- if your definition of the perfect Tanzania safari is stunning mountain views and lots of wildlife, then the Kilimanjaro National Park is where to go. The park is crowned by Mount Kilimanjaro and is home to an insane amount of wildlife, most of which are endangered animals.
Rubondo Island National Park- Southwest of Lake Victoria, Africa's largest lake, lies Rubondo Island, a remote island offering exceptionally beautiful Tanzania safaris. From elephants and chimpanzees to sublime lake views, the park is simply amazing.
Kenya vs. Tanzania: the Great Migration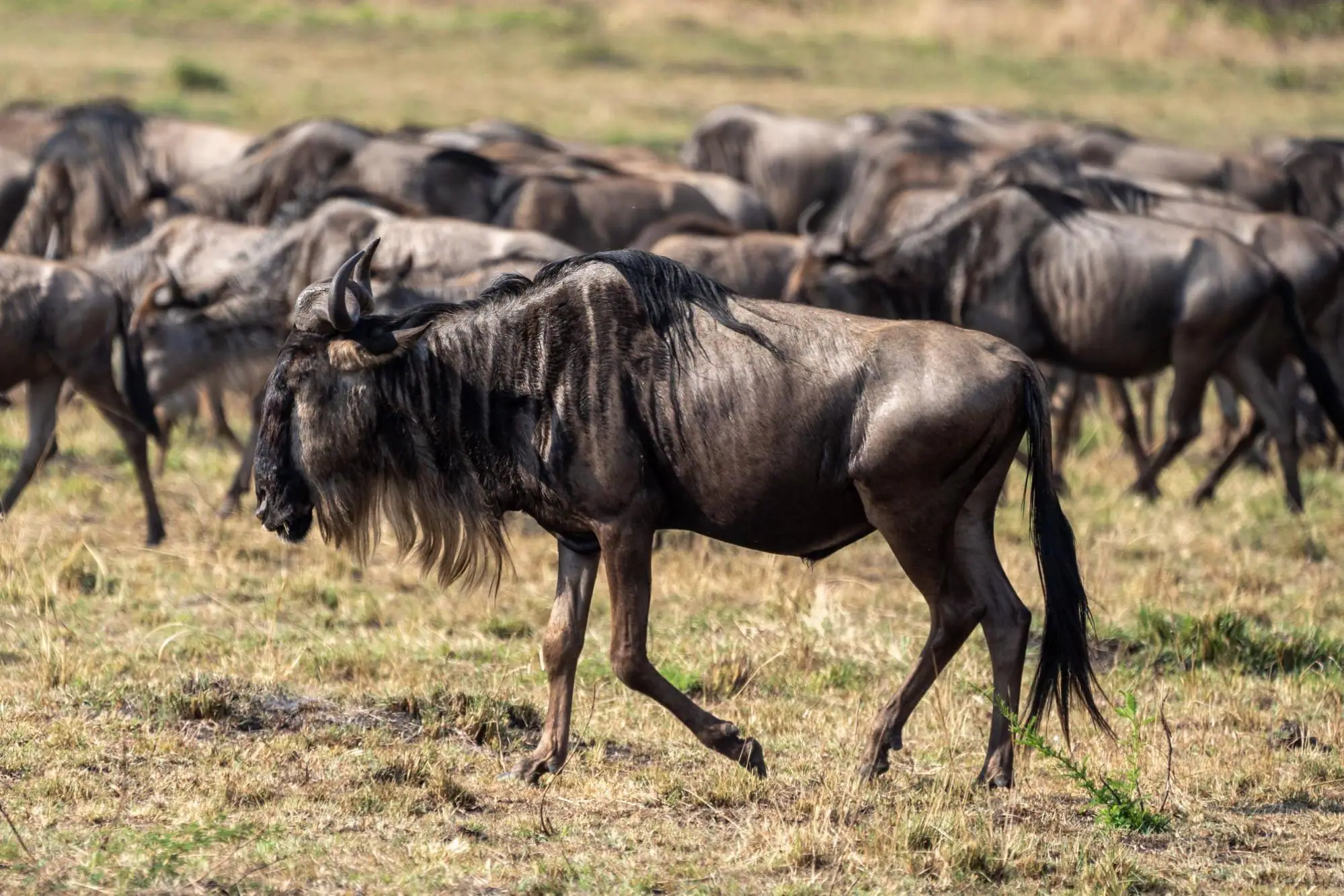 Every year, over 2 million wildebeests, gazelles, and zebras make a circuitous journey from the Serengeti in Tanzania to the Masai Mara in Kenya. Two major river crossings (popularly known as the Great Migration river crossings) happen in this journey- the Mara River crossing and the Grumeti River crossing.
So, where should you go for the Great Migration between Kenya and Tanzania?
Figuring out which of these two destinations is the best to experience the Great Wildebeest Migration depends on a person's preferences. Masai Mara, as previously stated, is ten times smaller than Serengeti, which means that the migrating wildlife is easier to spot.
Masai Mara also avails more camp and lodge options, and the park entry fees are way lower than in Serengeti.
P.S: The best time to catch the Great Wildebeest Migration in Kenya is from July to October and In Tanzania from May to July.
Kenya vs Tanzania: Scenery
Owing to their proximity to the Indian Ocean, Tanzania and Kenya's scenery, weather, and terrain are pretty similar.
One similarity is that both Kenya and Tanzania follow a two-season climate, the dry and wet seasons.
Another similarity is their landscapes. On the one hand, Kenya boasts lofty highlands in its middle regions, sandy beaches on its coastlines, and verdant plains in the west. On the other hand, Tanzania has plains and plateaus in the west, highlands in the south and north, and sandy beaches on its coast.
Kenya vs Tanzania: Tourism Infrastructure
Kenya vs Tanzania. Which of these two East African safari destinations is cheaper to visit? Which one is easily accessible and has better lodges? Read on to find out.
Transport
Transportation- good transportation- is crucial for the tourism industry in any country. Although Kenya is more advanced regarding its tourism infrastructure, roads and airports included, both safari destinations are relatively easy to reach.
Kenya boasts six international airports, including Nairobi's Jomo Kenyatta International Airport, Moi International Airport, and Wilson Airport. Tanzania, on the hand, has three, the most commonly used being the Kilimanjaro International Airport and the Julius Nyerere International Airport (Dar es Salaam).
Similarly, the roads in Kenya are more and safer. In Tanzania, the roads need to be better marked, and they're still many parts of the country that are inaccessible by road.
Lodging
Regarding accommodation, Kenya has more hotels and tented camps compared to Tanzania, ranging from luxury lodges to budget motels. Kenya also has more private game lodges and campsites, making it an excellent choice for those looking for a more traditional safari experience.
On the other hand, Tanzania has very few large hotels and resorts, but its main attractions are the many budget accommodation options and campsites. In some Tanzanian parks, however, the number of safari camps is minimal and usually quite expensive. The upside, however, is that this means you'll have a more exclusive Tanzania safari experience.
Kenya vs Tanzania Cost
A Kenya safari is generally cheaper than a Tanzania safari. This is mainly because Kenya offers more variety- more hotels, international flights, resorts, etc.- which leads to more competitive pricing.
Conversely, Tanzania has fewer hotels and resorts, so prices tend to be higher. Also, consider that Tanzania is almost twice the size of Kenya, which means that Tanzania safari destinations are more spread out. For one Toom one destination to the next, they will have to part with a lot more cash than in Kenya.
Last but very key is that entry fees into Tanzanian parks tend to be higher than in Kenya. The cost of renting a car is also higher in Tanzania.
Kenya vs Tanzania: Beaches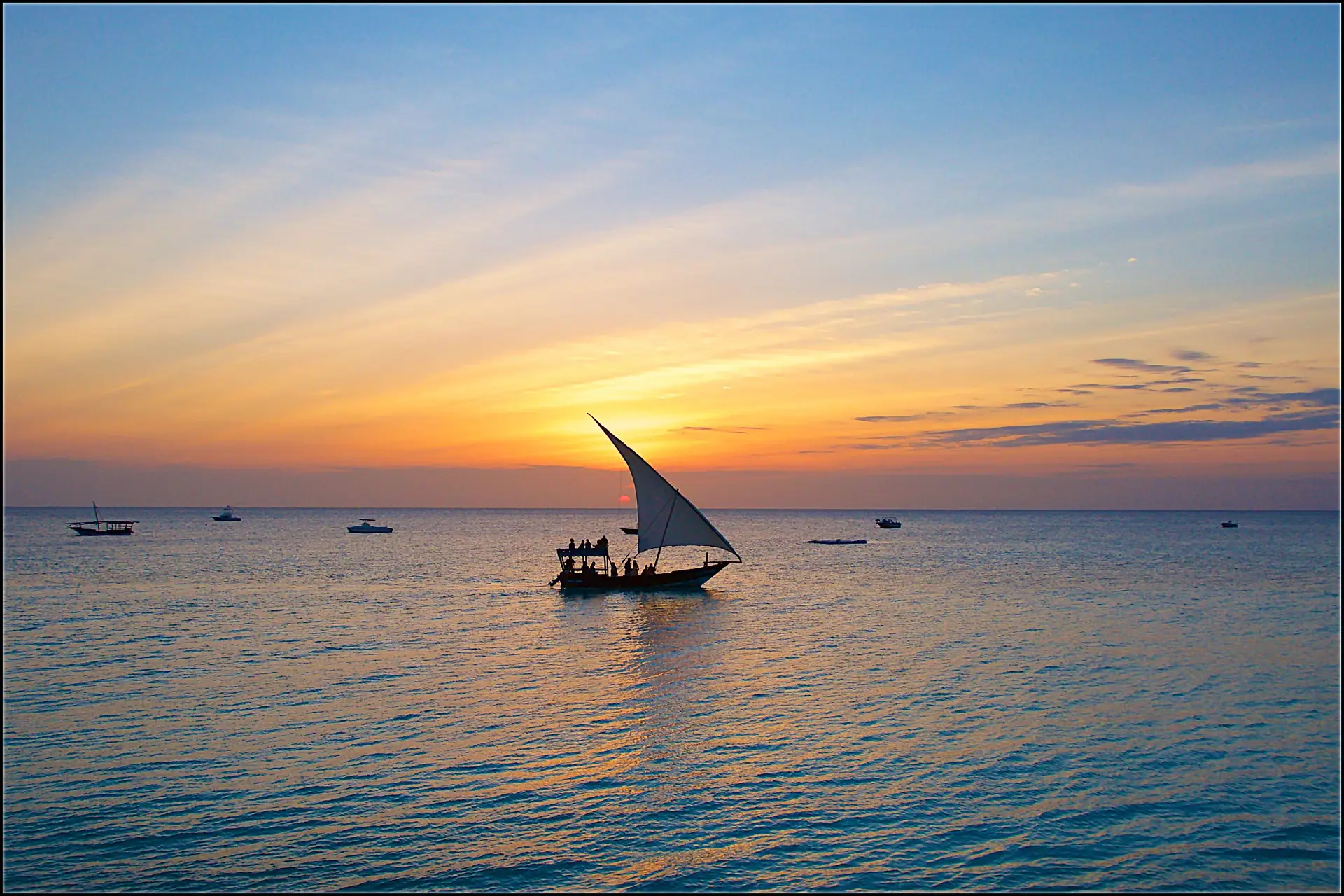 Both Kenya and Tanzania's proximity to the Indian Ocean mean that there is an ample selection of breathtaking beaches in each. Therefore, the answer to the question 'which has better beaches' once again comes down to tourism infrastructure. As previously mentioned, Kenya is the more developed of the two, which means there is a wider variety of resorts and entertainment facilities on Kenyan beaches than in Tanzania.
Tanzania's beaches are breathtaking, without a doubt, but far more subtle in luxury and modern amenities.
Kenya and Tanzania Best Time to Go
When deciding on the best time to go for wildlife safaris in either Kenya or Tanzania, it all comes down to your budget and reason for travel.
If your goal is to see as much wildlife as possible, we recommend traveling during the dry season. Wildlife is easier to spot since the animals are concentrated around water sources. The dry season in Kenya is from June to October, while in Tanzania, it's from June to September.
Those wanting to save a few bucks should visit Kenya and Tanzania during the low/ green season, which runs from November to May (rainy season) in both countries. Both countries during this period have less crowded game parks making the prices much more affordable.
If your goal is to see the Great Migration at its peak, visit Kenya between July to October and Tanzania from May to July.
Kenya vs Tanzania: Traveler Types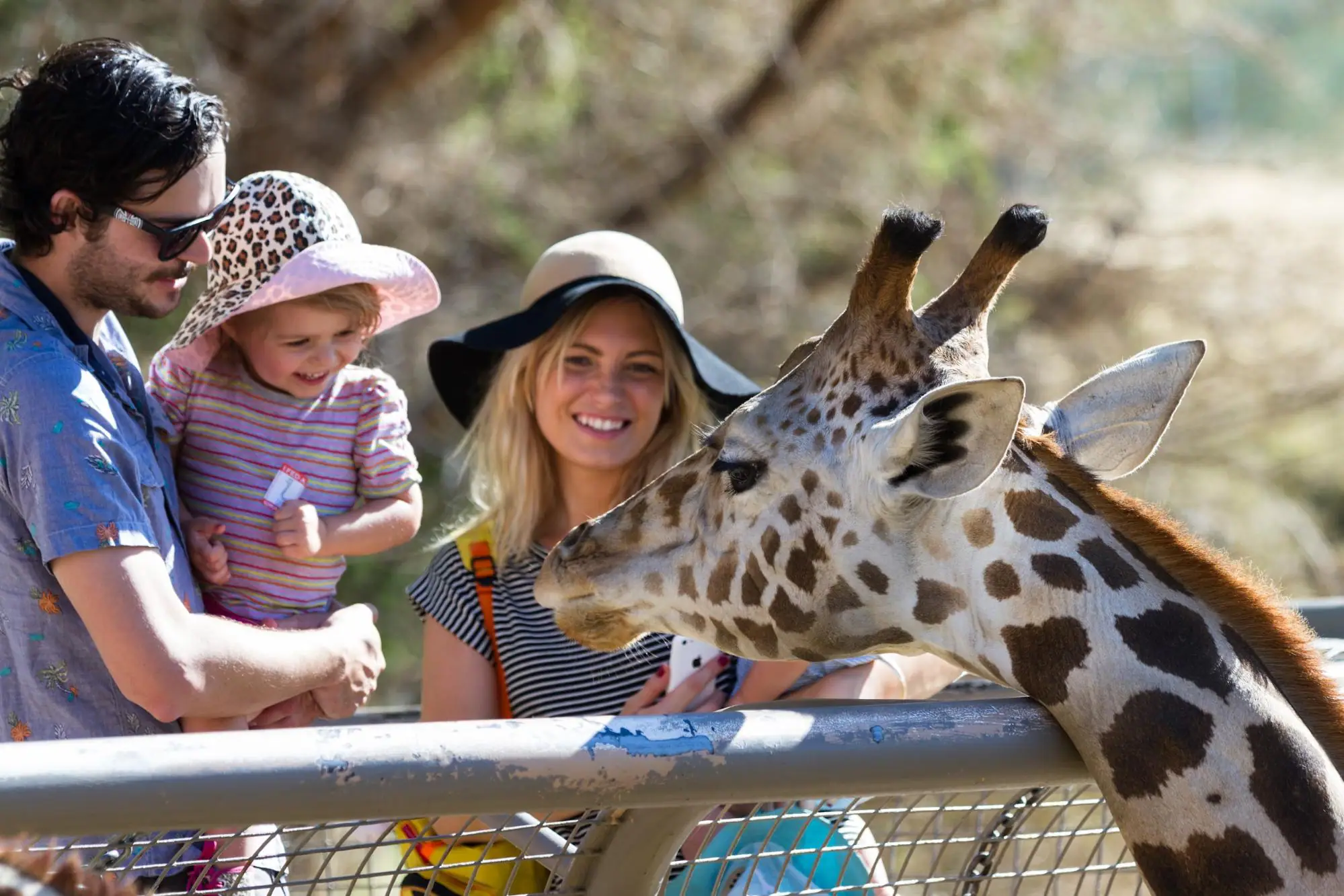 Kenya has long been the preferred destination for families with small children, as it has a broader selection of family-friendly lodges which offer an abundance of amenities and activities catered to the needs of young ones.
Regarding honeymoons and private safaris, it is a close tie between both countries as they offer exceptional honeymoon suites and activities. However, Kenya has the edge over Tanzania due to the country's high number of private conservancies (like the Ol Jogi Private Conservancy).
Budget-conscious travelers, on the hand, will want to consider Kenya. The country offers a wide selection of lodges, flights, hotels, etc., which can help bring down the overall cost of a safari.
Frequently Asked Questions
Which African country is best for safaris?
When it comes to African safaris, these countries stand out as prime destinations. The first is Botswana and Namibia (southern Africa) which offer vast tracts of truly wild landscapes where you can spot elephants, lions, cheetahs, and more in their natural habitat. The second is Zambia, where iconic natural landmarks like Victoria Falls can be found.
We also have Tanzania, which offers some of the most iconic safari experiences – think Serengeti plains – and South Africa famed for its diverse wildlife parks. For those who want to see spectacular Big Cats – tigers or leopards – a Kenya safari is your best bet.
What is the cost of a safari in Kenya vs Tanzania?
To give you an idea of the safari costs in each country, here's a brief analysis of the cost of accommodation in each country, in the high and low seasons. 
Tanzania
4-star Comfort

4-star Luxury

5-star Luxury

Low season

High season

Low 

High

Low

High

£400- £546.

£444-£586

£647-970

£950-£1100

£1000

£1500
 Kenya
4-star Comfort

4-star Luxury

5-star Luxury

Low season

High season

Low 

High

Low

High

£300- £360.

£400-£485

£486-£566

£600-£768

£808-£930

£970-£1294
Which is safer, Kenya or Tanzania?
Both Kenya and Tanzania are considered safe destinations to travel to. However, it's important to always be aware of your surroundings when traveling in either country. It's recommended that visitors take extra safety measures such as avoiding walking alone at night or carrying large sums of money. Additionally, it's recommended that you take out a comprehensive travel insurance policy for your trip.
Where is the best place to see the Great Migration?
The best place to see the Great Migration is in Kenya's Masai Mara National Reserve between July and October. In Tanzania, it can be seen in the Serengeti National Park from May to July.
Both countries offer a unique safari experience and plenty of wildlife viewing opportunities. Ultimately, the choice depends on your budget, travel style, and which experiences appeal to you.
Is the Great Migration worth it?
Absolutely! The Great Migration is one of the most amazing natural wonders in the world and should not be missed. It is a truly breathtaking experience to witness millions of wildebeest, zebra, gazelle, and other animals making their way across multiple countries in search of new grazing land. It is no surprise that it is listed as one of the world's seven wonders!
Is safari cheaper in Kenya or Tanzania?
Kenya is generally the cheaper option when it comes to safaris. The country offers more budget-friendly lodges, flights, and hotels which can help bring down the overall cost of a safari. A Tanzanian safari will usually be more expensive due to higher costs associated with national park entrance fees, government taxes, and internal flights.
However, it all depends on the type of safari you are looking for and the length of your stay. Therefore, you should do your research and weigh up the options before booking a safari