Maasai Mara Travel Packages - Itinerary, Price, & Packages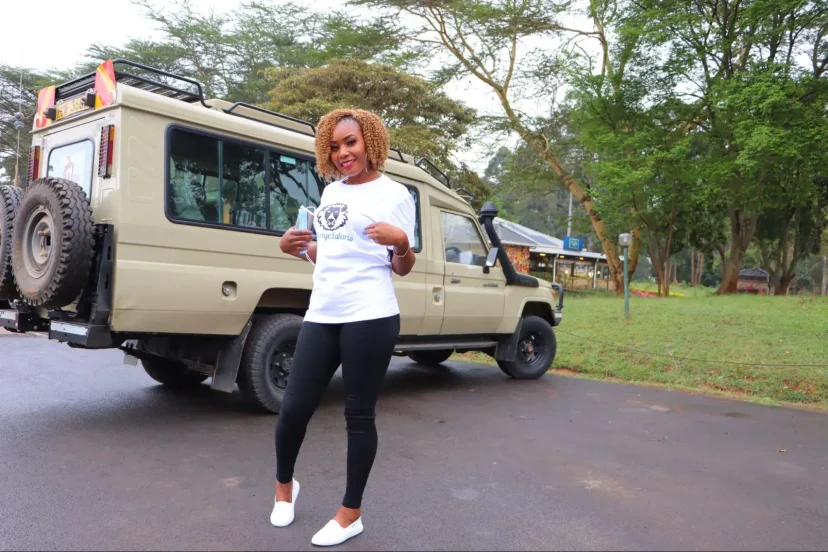 Our Masai Mara holiday experts have orchestrated these Maasai Mara Travel Packages to give you insider access to this natural wonder of the world. Masai Mara National Reserve is among the best parks for game drives and was voted  Africa's Leading National Park for 6 years in a row between 2013-2018.
The main reason for being a leading attraction is the Great Wildebeest Migration between July and September. It is a great spectacle that it was declared the 8th wonder of the world in 2007. 
And it involves a cross-country movement of more than 1.8 million Wildebeest and hundreds of thousands of Zebra across the Crocodile-rich Mara River. It is the largest overland animal migration in the world! 
You can bear witness to this wonder by opting to travel to Maasai Mara Kenya during the migration season by booking one of our packages on this piece.
The Summarised 5 Days Maasai Mara Travel Packages Itinerary
Maasai Mara Travel - Detailed 5 Days Maasai Mara Itinerary
These 5 Days Maasai Mara Travel Packages are designed to give you freedom when arriving in Kenya. You can opt for this 4 Days Masai Mara Safari Package if you want a shorter safari or have limited days. 
Here is what the 5 Days Maasai Mara Travel Packages itinerary looks like and what you will see and do.
Day 1: Arrive in Kenya, Do a Nairobi Tour, & Transfer to a Nairobi Hotel
The first day of your 5-day Masai Mara trip is all about welcoming you to Kenya and ensuring you don't get stranded at the airport. You can rest assured that your assigned gold-level professional safari guide will be waiting for you at the airport 60 minutes before your arrival time.
This Kenya-born and raised guide will welcome you, give you a brief of the safari, and answer any question in your mind about the adventure. Depending on your arrival time, the guide shall welcome you to your exclusive 4×4 safari land cruiser for a short trip to the city.
Here you can shop for any last-minute items you might need while in Kenya but could not carry. After that, the guide will drop you off at the hotel and leave you to relax, awaiting the subsequent days of fun-filled expeditions! 
Hint at extra cost: If you arrive in Nairobi early enough, we will take time to visit the Nairobi National Park and animal orphanage.  In the afternoon, we will visit the Giraffe Centre, where you will get a chance to feed, pet, and kiss a giraffe. 
An alternative is to begin your safari to Masai Mara immediately, like this 5 Day Honeymoon Safari in the Mara. We recommend booking a flight that arrives in Nairobi by 6:00 am so that we can make the most of your Masai Mara Travel Packages.  
Book a flight that leaves Kenya after 8:00 pm for the return flight.
Day 2: Road Trip to Masai Mara and Evening Game Drive
Your Masai Mara holiday starts on the second day of your safari in Kenya by taking breakfast and then checking out the hotel. You will leave Nairobi aboard a 4 X 4 Safari Land Cruiser via the Nairobi- Nakuru highway and make a few stopovers along the way.  
The first is the Great Rift Valley Viewpoint, where you have your first encounter with one of the aspects of Kenya's beauty. The Great Rift Valley is a vast geological crack in the earth's crust that resulted in a significant depression. 
It runs from the Beqaa Valley in Lebanon to Mozambique in southeastern Africa. The depression starts in the northern part of Kenya and spreads down to the south to form a picturesque panorama for those visiting the Mara by road.
This brief stop lets you take photos, with the valley in the background, before continuing with the road trip to Masai Mara. The drive will see you get past Mt. Longonot and Suswa ranges, heading for the Maasai Mara and can take up to 6hrs from Nairobi.
Just before you get to Masai Mara, about 3-hrs from Nairobi, the safari guide will make a second stopover at Narok Town. This presents the final opportunity to shop for any personal items you may need. 
Alternatively, get out of the safari vehicle, stretch those legs for 15 minutes, and then continue with the next 2-3-hr of the drive. The next stop will be at Masai Mara National Reserve gate to settle the park fee for those guests who opt for accommodation inside the park.
Please note that all our Maasai Mara travel packages include all park fees.  From there, the guide will take you to the camp/lodge/hotel for check-in and leave you to grab lunch. Later, at 3:00 pm, your guide will come for you, and you will head out for the first game drive in Masai Mara.
Fun, scenic, magnificent – you name it!  Evening game drives are a classic reminder of the beauty and magnificence the Masai Mara plains hold. Your evening exploration of the park is brief but in no way lacking, for predators and prey alike congregate in the grasslands in search of the day's final meal. 
Expect to see the Big Five, giraffes, wildebeests, gazelles, zebras, cheetahs, hyenas, hippos, and antelopes and a colourful flamboyance of birds.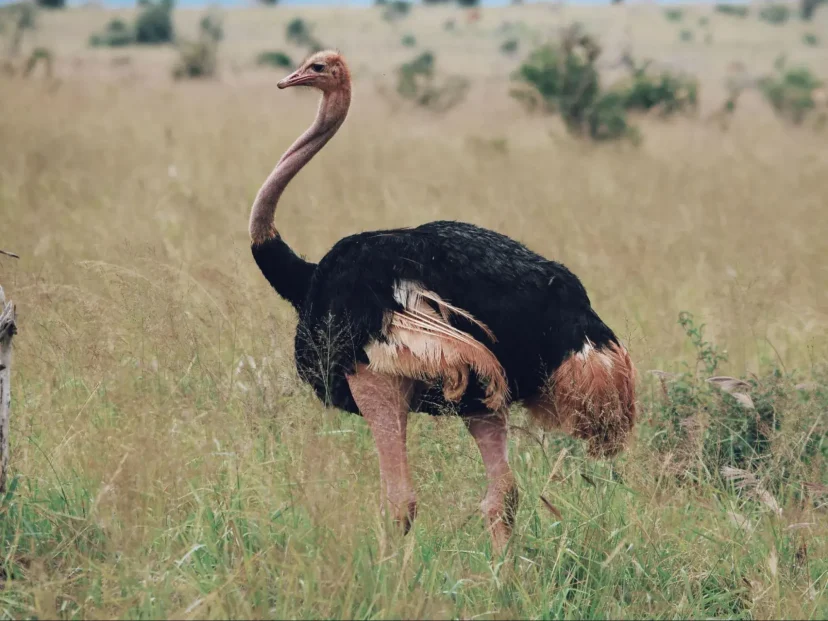 Day 3: Full Day Game Drive at Masai Mara with Picnic Lunch
The third day of your holiday in Masai Mara is wholly dedicated to Game drives! The day starts with sumptuous breakfasts before the first light. You are in the wild not too long after, partaking in the exciting carry-ons of a morning game drive. 
So much so like the evening game drives, morning game drives are an overflow of wildlife, birds and unique ambiences.  Sunrise, mainly, makes this one a little more memorable.  Your exclusive land cruiser traverses the breathtaking panorama, exposing you to handsome varieties of wildlife and vegetation. 
Did you know that no two giraffes have the same spot pattern or that elephants communicate through vibrations? You get to learn that and so much more from your professional safari guide.
Wildlife and all that jazz later, you unwind by taking your lunch under the shade of one of Mara's signature acacia trees. Your game drives continue shortly after. This soul-stirring spectacle involves several lions, leopards, cheetahs, hyenas, crocodiles and hippos, who are more than eager to bloody the savannah.
The drive spans till evening, when you can take advantage of the sunset and the tranquil ambience to take some photos. 
Hint at Extra Cost: You can end the day with a sundowner or bush diner. Floating lanterns, soft jazz music, a glass of champagne and a delicious meal is how the dinner unfolds. Sit in awe and be a silent witness to the perfect marriage of natural beauty and tranquil ambiences.
Day 4: Optional Hot Air Balloon/Full-Day Game Drive in Masai Mara with Packed Lunch
Today you have another opportunity to spend time at Masai Mara National Reserve from morning until evening. The aim is to be at the reserve by 6.30 am after breakfast. Though this appears early, it is one of the best times to catch a predator making one final kill before the sunrise.
As always, sunrise, wildlife and the striking scenery make every moment of your early morning game drive picture-perfect. It is also important to mention that no two game drives are the same in Masai Mara since animals are always moving. 
Watch a male wildebeest perform feisty mating rituals to impress the females, watch warthogs kneel to feed on grass, or antelopes socialise in their large herds. Did you know that elephants are the only mammals that can't jump or that rhino horns are made of hair? 
If that's mind-boggling, wait till you find out that an ostrich's eye is more significant than its brain.You again rely on the shade of acacia trees for your lunch, a picnic as sightly as it is lovely.
Your game drive then stretches on, efforts fully poured into finding wildlife that might have escaped you during previous drives. Fasten your seat belt and ready yourself for adventure because your guide leaves no stone unturned in the park. 
Optional Hot Air Balloon & Game Drives Until Evening
An alternative is to start your day with a hot air balloon safari at around 5:30 am. Posh and undeniably beautiful, a Hot-air balloon safari is perhaps the most breathtaking way to experience the Mara landscape. 
The ride starts before sunrise to give the perfect timing for overseeing the effortless marriage of stunning panorama, wildlife, and tranquil ambiences.
The ride can take anything from 60-90 minutes, and that's all you need to experience Mara from above. You are brought arm-throws away from the wildlife to catch a close but safe glimpse and flown meters higher to see a bird's eye view of the magnificent landscape. 
How is this achieved? A balloon's flying height is adjustable.The flight ends with a delicious breakfast taken a right at the heart of the wild, and then we continue with the regular game drives.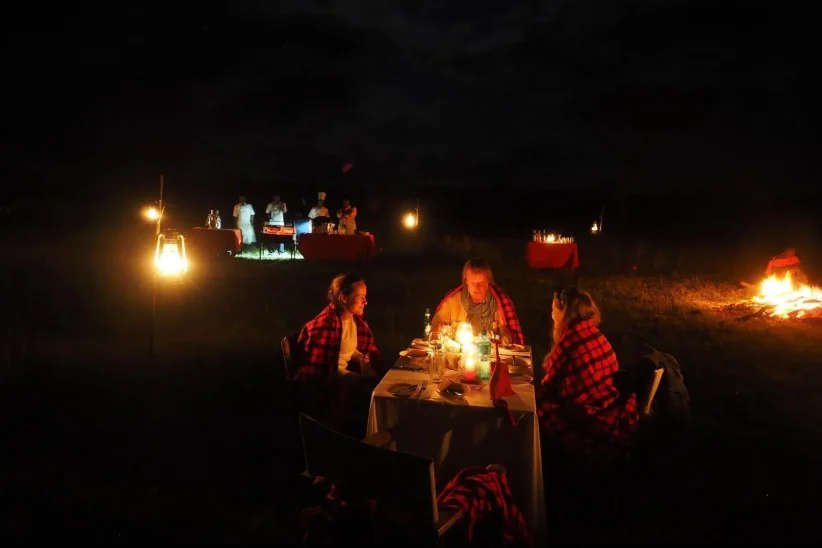 Day 5: Morning Game Drive, Maasai Village, & Transfer to Nairobi
This is the last day of your Masai Mara trip package. By now, you have probably seen much of what makes the Maasai Mara a world winning game reserve. You leave the camp after an early breakfast (6:30 am, to be exact) with bags packed as you will not be returning for a morning game drive. 
At around 10:00 A.M, the guide will head outside the park for a special brush with the Maasai and their culture. Much as we love the eye-catching artwork, exciting dances, and storytelling that come with the Masai, their marvelling yet straightforward architecture takes the cake. 
Cow-dung, a little mud, sticks here and there, human urine and a little glass-thatch on top, and you have yourself a Masai hut. How this keeps away the dangerous wildlife is a tale only the Masai tell best. But we do know that the casualties are zero to none. 
The guide heads out of the village by mid-day, stopping in Narok for lunch and snacks. Your next move after arriving in Nairobi later in the evening depends on your travel plans. So we can either check you into a hotel for the night or transfer you to the airport for your flight back home.
Items Included in the Package Cost
Airport pickup on day 1

Service of a professional, gold-level safari guide 

Bottled mineral drinking water during the safari 

Exclusive use of a 4×4 safari land cruiser 

All applicable park fees and government taxes 

1-night accommodation at Nairobi on a half-board basis 

3-night accommodation at

Masai Mara Hotel/Camp/Lodge

on a full-board basis 

Evening game drive at Masai Mara National Reserve on day 2

Full-day game drive at Masai Mara National Reserve on day 3

Game drives at Masai Mara National Reserve on day 4

Morning game drive at Masai Mara National Reserve on day 5

Visit a Maasai village on day 5

Transfer to Nairobi (JKIA) on day 5
Items Excluded from the Price
An optional hot air balloon safari at £350 Per Person
Optional bush dinner for 4-pax at £40 Per Person
Easter, Christmas, new year, & other holiday Supplements of £20-£50 Per Person Per Night
Visa application fee £40
Gratuities and tips to the safari guide
Local and international flight tickets
laundry services
Extra meals or drinks in the hotel, except typical lunch, dinner, and breakfast
Transfer fee when sending the money
5 Days Maasai Mara Travel Packages Price Per Person Sharing
| Lodge/Camp/Hotel | Low Season | High Season | Peak Season/Migration Seaon |
| --- | --- | --- | --- |
| Enkorok Mara Camp | GBP 1134 | GBP 1269 | GBP 1490 |
| Sentrim Mara | GBP 1233 | GBP 1296 | GBP 1436 |
| Keekorok Lodge | GBP 1241 | GBP 1409 | GBP 1792 |
| Zebra Plains Mara | GBP 1247 | GBP 1485 | GBP 1679 |
| Basecamp Mara | GBP 1274 | GBP 1445 | GBP 1638 |
| Mara Big Five Camp | GBP 1301 | GBP 1445 | GBP 1679 |
| Ashnil Mara | GBP 1320 | GBP 1469 | GBP 1946 |
| Mara Simba Lodge | GBP 1332 | GBP 1407 | GBP 1719 |
| Mara Legends Camp | GBP 1355 | GBP 1634 | GBP 1868 |
| Sarova Mara Game Lodge | GBP 1456 | GBP 1531 | GBP 1940 |
| Mara Serena Safari Lodge | GBP 1462 | GBP 1488 | GBP 1938 |
| Ilkeliani Masai Mara Camp | GBP 1503 | GBP 1566 | GBP 1976 |
| Mara Crossing Camp | GBP 1566 | GBP 1688 | GBP 2030 |
| Mara Bush Camp | GBP 1566 | GBP 1782 | GBP 2070 |
| Mara Bush Private Camp | GBP 1746 | GBP 1904 | GBP 2408 |
| Entim Mara Camp | GBP 1760 | GBP 1823 | GBP 2219 |
| Emboo River Camp | GBP 1903 | GBP 2295 | GBP 2769 |
| Elewana Sand River | GBP 1911 | GBP 2290 | GBP 2594 |
The price is based on two people travelling together and sharing the accommodation and safari vehicle. These prices are based on the 2023 Season. It is cheaper to travel as a group. 
The accommodation often gets packed during the migration season and is only confirmed upon making a deposit.  April-June is the low season, July-October is the peak season, and November-March is the high season, excluding holidays and festive season.
5 Days Maasai Mara Travel Packages Guide & FAQ
Which is the Best Month to Visit Maasai Mara? You can learn more about the Masai Mara National Reserve from this guide and FAQ section:
1. Which is the Ideal Time to Visit Masai Mara National Reserve?
The Mara is excellent for animal viewing all year round. There are a lot of lions from January to March as this is the time their prime hunting season.  April to June is ideal for bird-watchers and visitors interested in herbivores. Visiting the reserve between July to October ensure you catch the migration. December is mainly a festive season, and you can enjoy many festivities in this jungle.
2. How Much Does a Maasai Mara Holiday Package Cost?
A Maasai Mara travel packages with KenyaLuxurySafari.co.uk are always on a full-board basis, and you will not be asked to pay any additional charges. Our arrangement is designed to guarantee you a hassle-free experience where you can focus on enjoying your safari. You will find all the details about the cost of a Masai Mara safari Here.
3. How Many Days Do You Need for a Trip in Maasai Mara?
You should spend a minimum of 4 days and three nights in the Maasai Mara game reserve to optimise your Masai Mara Safari experience. Such duration ensures that you enjoy the full scope of wildlife in the park, as it translates into 4 game drives for the length of your stay. This allows you sufficient time to rest in between activities.
4. Which Months Are Ideal for Catching the Great Migration in Kenya?
While the Mara offers an excellent safari throughout the year, the best time to witness the annual wildebeest migration in July to October. This is when the animals move from the Serengeti National Park in Tanzania in search of greener pastures at the Mara Game Reserve in Kenya. The animals then relocate once more to Tanzania in November.
5. When Should I visit Kenya?
Kenya is teeming with attractions all year round! Be it beach safaris style="font-weight: 400;">, Mara safaris, and everything in between, Kenya has it. With her 54 National Parks and reserves, all of which are major tourist attractions, Kenya is indeed the "home of the safari." These national parks and game reserves are scattered in various parts of the country, guaranteeing you fun in whichever corner of the country you choose to visit.