Best Time to Visit Masai Mara - Seasons Guide to Visiting Masai Mara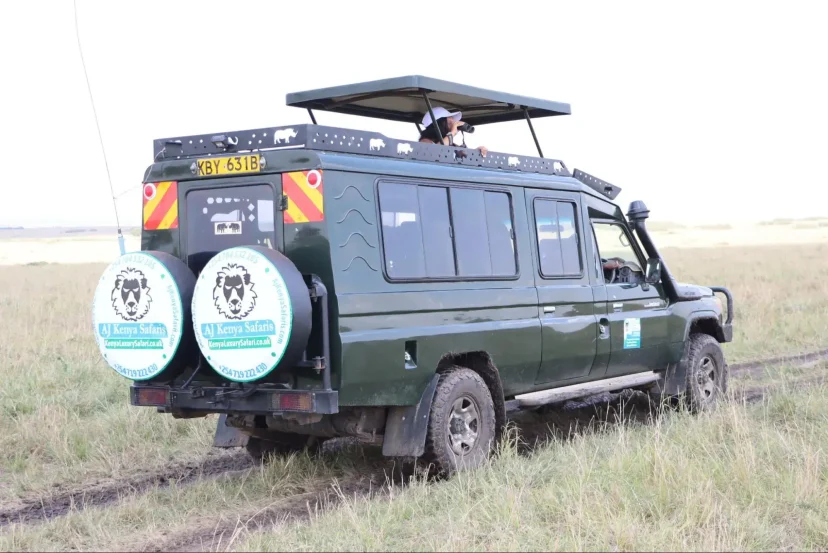 What is the best time to visit Masai Mara? The best time to visit Kenya Masai Mara Game Reserve is from late June to early October. 
It is the best time to let you catch the Wildebeest Migration in full flow; remarkable wildlife encounters on the planet that involves over 1.8 wildebeests, zebras, and gazelles.
However, the Masai Mara is broadly recognised as a fantastic year-round Africa Safari destination due to its abundant wildlife and favourable climate. 
So, in addition to June-October, which is the best month to visit Masai Mara? This will typically boil down to your interests, appetite for crowds, busy sightings, and budget.
Book Your Masai Mara Safari Today with KenyaLuxurySafari.co.uk
Our Top Booked Masai Mara Safari Packages with Pricing - All Seasons
Best Time to Go to Masai Mara - Different Seasons
We've highlighted several seasons (month by month) for game viewing and travelling to help you choose the best time to go to Masai Mara.
July to September (Migration Season) - Peak Season Masai Mara Safari
The peak season is the best time to visit the Masai Mara Game Reserve. It runs from around the 15th of June to the 15th of October. 
It's the migration season that sees over 1.8 million animals gather on the plains of the Mara, setting the scene for one of nature's most iconic wildlife spectacles.
The Great Migration incarnates the ultimate African safari experience and remains one of the quintessential bucket list items that any nature and wildlife adherent should tick off. 
It is a yearly seasonal cycle driven by rainfall that sees the dramatic mass movement of over 1.8 million animals, including wildebeests, zebras, and gazelles. 
The sheer number of these animals arriving at the Masai Mara is so staggering that they can be observed from the sky during Hot Air Balloon or Helicopter Safari. 
This period also offers the best weather to visit the Mara, characteristically sunny but not too hot. 
The road conditions are spectacular for game viewing, allowing you to see varied terrestrial fauna, including massive herds, up-close and personal. 
One thing to keep in mind is that the Great Migration doesn't run by a Swiss clock. The timing may vary from year to year, depending on rainfall.
The migration routes and patterns may also vary – it's not by any means an exact science. 
While highly outstanding, the peak season (dry season) may have some shortcomings.
To start, international arrivals and domestic tourism levels are highest during this time of the year. 
As such, numerous safari vehicles and tourists are high than in other seasons. 
This, however, opens up the opportunity to explore private conservancies, where guests and vehicles are regulated. 
The prices also tend to be higher during the peak season due to many visitors, making it more expensive to secure rooms. 
For this reason, experiencing the best of the peak season would also mean booking early in advance, which you can do by Contacting Us. 
We're often asked: how far in advance should we book our Masai Mara safari? Well, the quick, honest answer is 4 to 6 months out. 
So, if you're to travel in July, we suggest booking as early as February or latest April to get the best choices in accommodation. 
This is particularly true if you are looking for luxury Masai Mara Hotels. Lodges, or Camps, which have exceedingly limited accommodation options.
October to December 15th - High Season Masai Mara Safari
Between October and December 15th to 20th is also fantastic if you are looking to explore the Mara. 
October is mainly the warmest, but temperatures don't rise much above 28°C during the day. It is a relatively dry month with little rainfall. 
It's a great time to visit the game reserve as some of the animals from the migration are still in the park. 
There are fewer visitors during this month since the migration is over and viewing sights aren't as crowded as the period between July and late September. 
November marks the start of the so-called 'short rains' in the country. This is the second rainy season, averaging 20 days in November. 
They are typically short rains in the afternoon, after which the sky clears up, although you will likely experience thundershowers on most of the rainy days.
This means the weather is favourable for game viewing in the morning and evening, with rains unlikely to disrupt your game viewing experience. 
November is also a fantastic time for birders, as migratory bird species arrive in the Masai Mara. 
Green Sandpipers, Pallid Harriers, Marsh Harriers, Double Toothed Barbets, and Eurasian Bee-Eaters are often common during this month. 
December also falls under the 'short rains' period, with Mara seeing an average of 17 days of rain. 
It usually pours for a short period in the late afternoon, which means your game viewing escapades won't be overly disrupted. 
You can also experience what is referred to as the 'Toto Time,' the animal birthing season, along with bird viewing.
You'll relish watching baby animals from different species being born and taking their first step. 
It is less busy this month and will allow you to experience all animals other than the migratory wildebeests. 
However, it may get hectic in the park heading to the Christmas holidays, necessitating the need to book well in advance.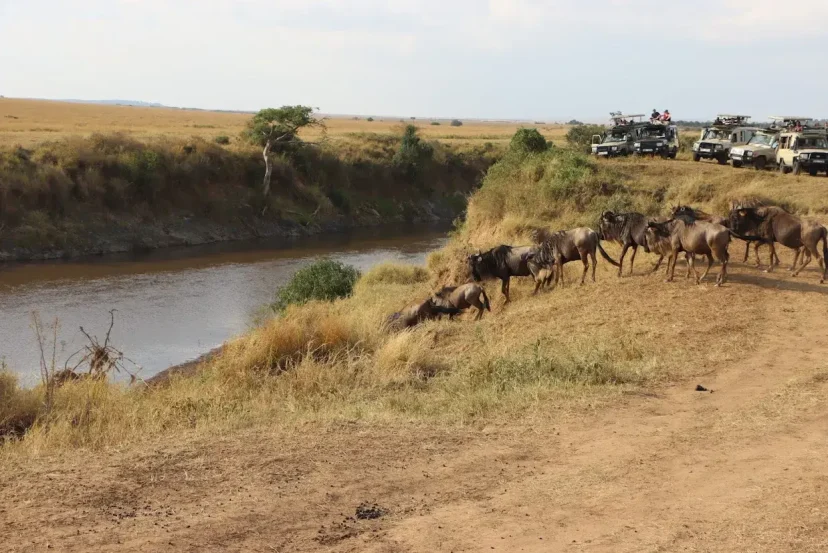 December 15th to January 15th - Festive Season Masai Mara Safaris
As you'd guess, Christmas in Africa looks quite different from the white Christmas of the Northern Hemisphere.
Snow-covered buildings and freezing temperatures of the UK are replaced by lush green plants and vibrant wildlife sightings.
Woollen jerseys are swooped out for loose summer clothing and chilled fresh drinks, while ice skating on frozen lakes is ditched in favour of outdoor adventures.
As mentioned prior, this month falls under the second rainy season of the year, although the rains are described as 'short.'
This means that the Christmas holidays at the Masai Mara take on particular kinetic energy.
Spending your X-mass holiday in this spectacular Kenyan wilderness will be memorable, comfortable, and full of delight.
Like the peak season of July – September, you should expect massive crowds, and as such, expensive rates.
This means booking early in advance, where you can score one of the great camps located in private conservancies to enjoy the bonus of limited guests and exclusive services.
Can you also imagine celebrating New Year's Eve under the stars in this expansive African savanna?
It can turn out to be a cherished experience to enjoy with your loved ones as you welcome the New Year in style.
You can pop a bottle of Champagne as you enjoy your New Year's celebrations under the vast Mara skies.
Falling asleep to alligator cries and lion roars may be the perfect way to forget about everything else and treasure the moment!
January 15th to March 30th - High Season Masai Mara Safari
In January, the weather is excellent for safari enthusiasts and is characterised by sun and less rain than in December. 
The average rainfall is below 15 days in the month, with short showers occurring in the afternoon. 
January is the warmest month of the year, and daytime temperatures may hit 28°C in the Mara, while nights may drop up to 12°C. 
This may be the best time to visit Masai Mara for all bird watchers. 
Migratory species are spotted, including black-shouldered kites, Ovambo sparrow hawks, and Martial eagles. 
The sightings of these birds and the Big Five, along with sun-downers, provide tourists with many scenic opportunities for photography. 
Wildlife viewing continues to be excellent during the subsequent months of February and March, bird watching stunning, and sightings of baby animals breathtaking. 
Accommodation rates are also favourable since we are moving toward the low season.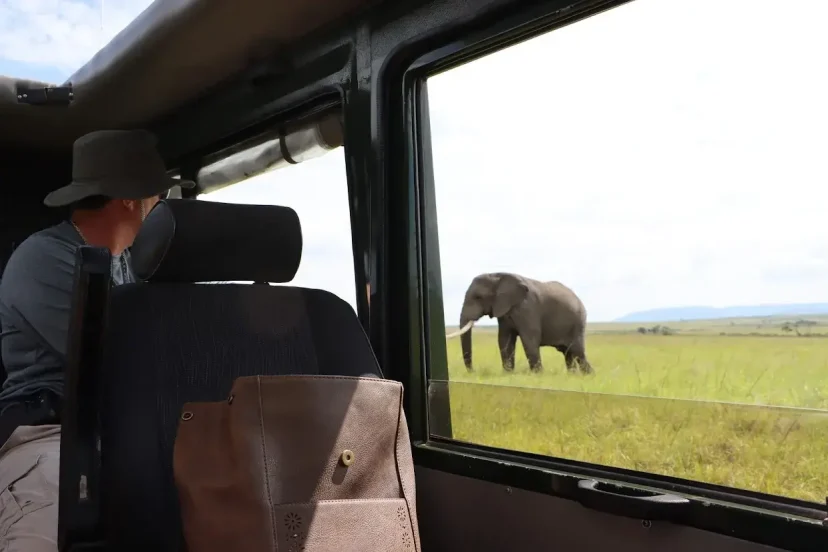 April 1st to June 30th - Low Season Masai Mara Safaris
The low or green season at the Masai Mara routinely starts in April through late June.
This is when you can snatch the best deals ever, with low prices in transportation, game drives, and accommodation.
Although April to June marks the start and end of the long rains, it doesn't spell total game viewing disappointment.
Venturing out on a safari during this time offers more than shaving off crowds and money.
The green season will provide you with brilliant sunsets and plenty of game viewing. It's also the last month to spot migratory birds.
April is particularly the wettest of the three months, averaging 25 days of rain. Because it is so wet, some roads become extremely tricky to navigate, and some lodges may close down.
On the upside, you can get massive discounts on lodgings, and there are far fewer travellers compared to any other month.
There's slightly less rain in May than in April and marks the start of marginally cooler months ahead.
The rain tends to fall late afternoon or evening, offering excellent opportunities for morning game drives.
You'll have remarkable sightings of cats such as leopards, cheetahs, and lions, especially on short-grass where Grants and Thomson Gazelles are found.
June is much drier than April and May, with rain down from 20+ days to 12. This marks the start of the dry season and the peak season.
The weather starts to become cooler than in the preceding months.
Wildlife viewing and game drives are excellent, although most of the herds of the Wildebeest Migration have are yet to arrive.