Best Kenya Safaris from UK - Packages, Cost and Travel Guide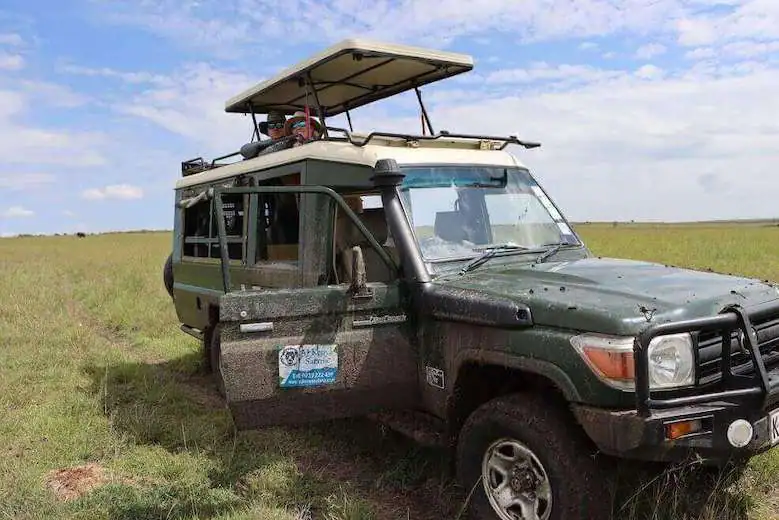 We tailor-make each of our best Kenya safaris to take you to top Kenya national parks where your chances of spotting the Big 5, the Big cats, and other Kenya safari animals are at their highest. Each of our luxury Kenya safari tours will treat you to an unforgettable showcase of Kenya's beautiful scenery, culture, and the history of the people you meet.
Some of Kenya's most revered safari destinations you will explore on a mid-range or luxury Kenya safari tour with us include the Maasai Mara National Reserve, Nairobi National Park, and the Amboseli National Park.
We also offer mid-range and luxury Kenya safaris to Lake Nakuru National Park, Tsavo National Park, Samburu National Reserve, Meru National Park, Aberdare National Park, and more. For some relaxing sun and white  sands relaxation, we take you to the award-winning Diani beach, Malindi beach, Mombasa beach, Watamu beach, Chale Island, or Wasini Island.
Whether you are looking for a family-friendly Kenya safari, a romantic honeymoon, or a photographic safari, we shall put together the best tour safaris in Kenya for you. One brimming with romance, beautiful memories and adventure.
Contact us to Book the Best Mid-Range and Luxury Safaris in Kenya
So what are you waiting for? We invite you to give us a call or to WhatsApp us at +254-704-532-105. We shall happily plan the best safari in Kenya for you. Alternatively, email us at safarioffers@kenyaluxurysafari.co.uk or james@ajkenyasafaris.com to start planning your all-inclusive luxury safaris in Kenya today.
Looking for Inspiration? See Our Best Safaris to Kenya - Packages and Cost
The Best Kenya Safaris Destinations
Luxury Safaris in Kenya Destination #1 - Masai Mara National Reserve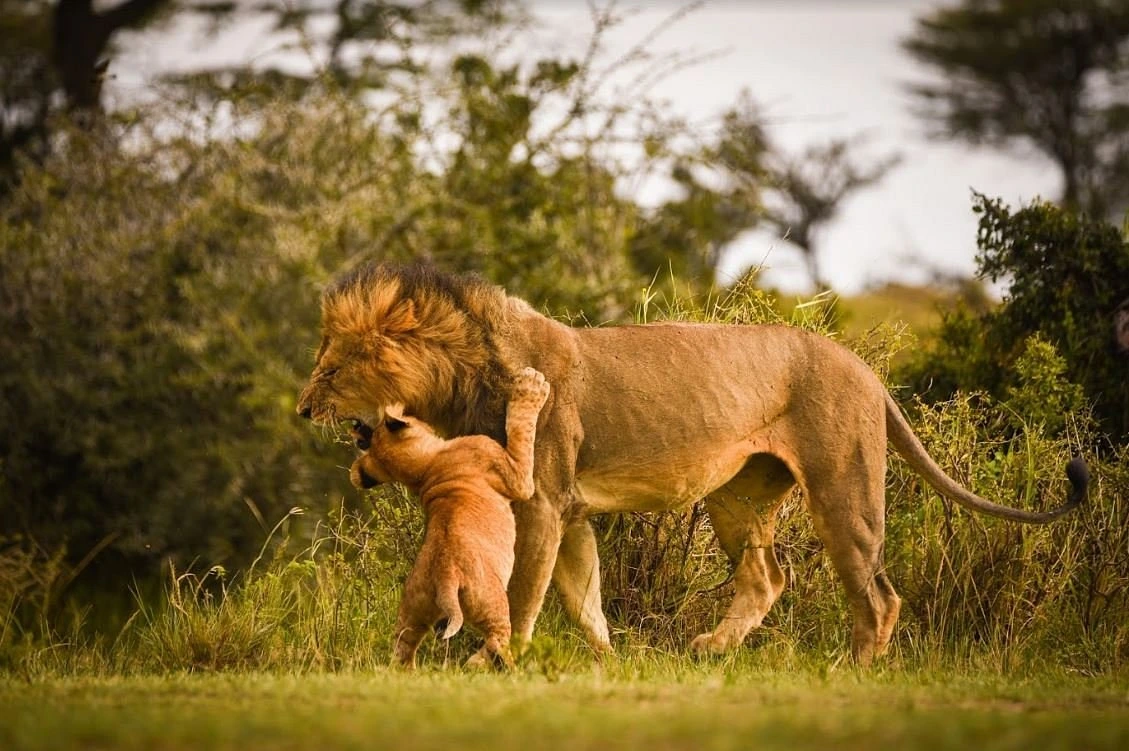 What makes the Mara such an unbeatable spot for luxury safaris in Kenya? There's the fact that it's home to over 90 different mammal species, over 450 bird species and incredible wildlife viewing opportunities. The Masai Mara National reserve is also home to thousands of reptiles, including the leopard tortoise, gecko, crocodiles, and snakes. There's also the fact that the Masai Mara scenery is breathtakingly beautiful, from its sun-burned, sometimes lush, grasslands to its scattered acacias and towering escarpments.
Things to do during Kenya Safari Tours in Masai Mara
If the wildlife and scenery aren't enough to draw you in on a Maasai Mara National Reserve Safari, how about a scenic morning, afternoon, or evening game drive around the park? Or a jaw-dropping Masai Mara hot-air balloon safari at sunrise? Cap that off with a sundowner and bush dinner, and you'll understand why Maasai Mara is the best Kenya safaris destination.
The Maasai Mara is also the best Kenya safari destination for walking safaris, night game drives, and big 5 safaris. During game drives in Masai Mara, expect to see rhino, buffalo, leopard, elephants, lions, cheetahs, and other classic safari animals.
If you plan your trip between July and October, you will see the annual wildebeest migration. The wildebeest migration involves the crossing of over 1.2 million wildebeest from Serengeti National Park in Tanzania into Kenya's Masai mara National reserve.
Entim Mara Camp, Angama Mara, BaseCamp Masai Mara, IlKelian Masai Mara, Great Plains Masai Mara, and Mara Serena Safari Lodge. We also like the Mara Sopa Lodge, Mara Engai Wilderness lodge, Keekorok Lodge Masai Mara, Sarova Mara Game Camp and the Mara Intrepids Tented Camp.
Sand River Masai Mara, Mahali Mzuri, Olare Mara Kempinski Masai Mara, and Neptune Mara Rianta Luxury Camp, are our top picks for luxury tented camps in Maasai Mara National Reserve.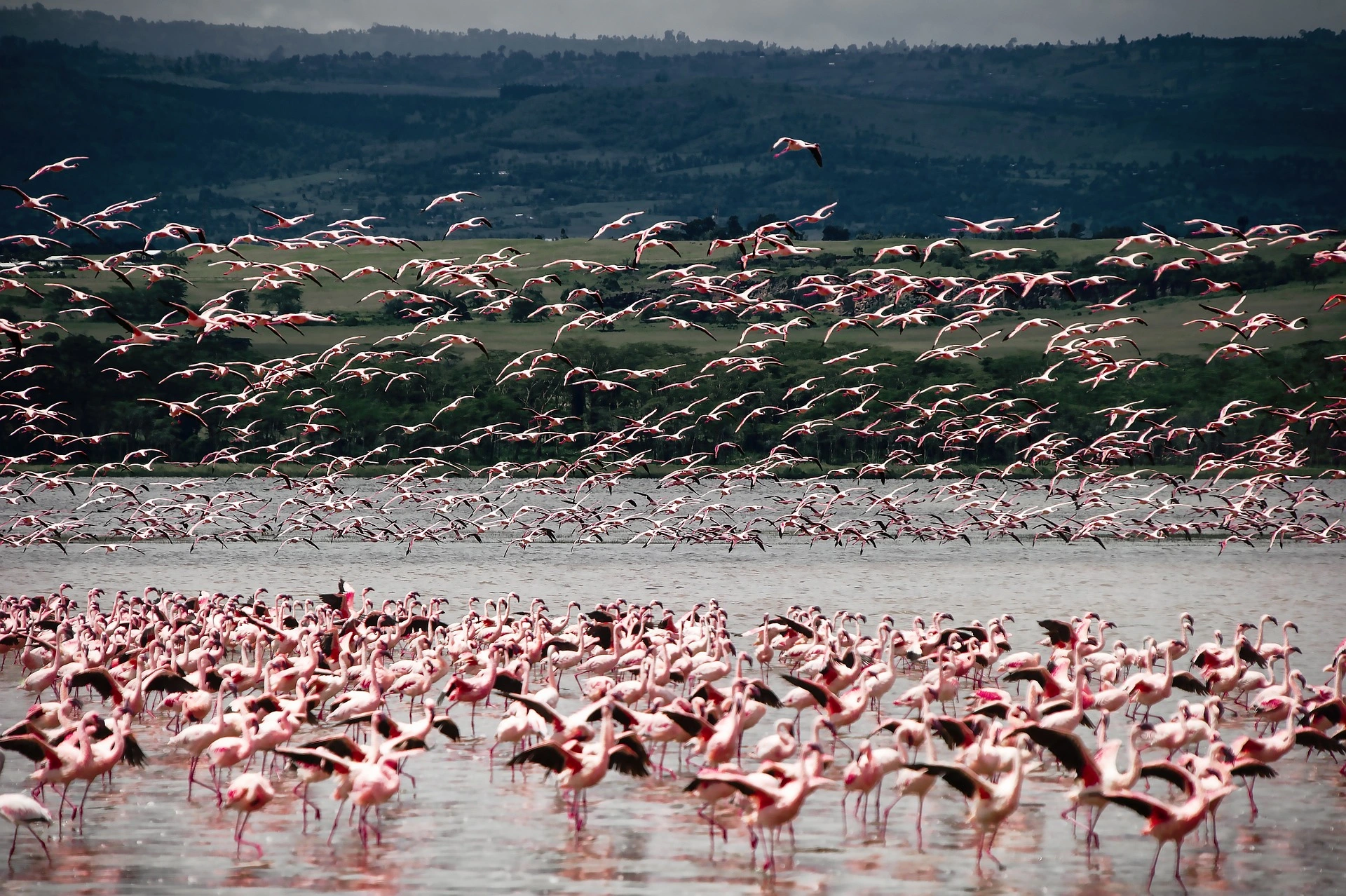 Luxury Safaris in Kenya Destination #2 - Lake Nakuru National Park
Karibu (welcome) to the Lake Nakuru National Park, an enchanting wildlife sanctuary nestled on the floors of the Great Rift Valley. Here you can marvel at over 56 different wildlife species, and over 450 bird species, and then wander off to the lake for a breathtaking showcase of its famous pink flamingos. 
In need of a little scenic therapy? Book a trip to Lake Nakuru and discover the gorgeously lush, wildlife-swamped grasslands, Makalia Falls, Lion Hill and Out-of-Africa viewpoints. Kenyan safari animals you can spot in Lake Nakuru include Waterbucks, white rhinos, giraffes, zebras, elands, Cape buffaloes, wild dogs, and leopards. 
The Best Kenya Safari Lodges & Tented Camps at Lake Nakuru National Park include: 
The Cliff, Flamingo Hill Tented Camp, Lake Nakuru Lodge, and the Sarova Lion Hill Lake Nakuru.
Best Safari in Kenya Destination #3 - Amboseli National Park
You could spend a lifetime in Amboseli National Park and never experience the full extent of its splendour. Beyond its five iconic habitats- wetlands, woodlands, savannah, sulphur springs, and dried-up beds of Lake Amboseli – is an impressive array of wildlife. This includes over 1000 individual elephants, lions, giraffes, zebras, cheetahs, buffaloes, leopards, and over 600 bird species.
There's also the view of Mount Kilimanjaro to look forward to. That, plus an observation hill allows a bird's eye view of the park in its entirety. Amboseli National Park is among the best Kenya National Parks. Only second to Maasai Mara National Park.
Top Kenya Safari Lodges at Amboseli National Park Include:
Elewana Tortilis Camp, Amboseli Serena Safari Lodge, Kibo Safari Camp, Kilima Safari Camp, Sentrim Amboseli Lodge, and Ol Tukai lodge.
Kenya Luxury Safaris Destination #4 - Samburu Game Reserve
Nature and pristineness merge beautifully at Samburu, a pristine, remote wilderness best known for its riverine forests, palm groves, and impressive arrays of wildlife. To be discovered is the Samburu National Park special Five, a famous quintet featuring the Gerenuk, Beisa Oryx, reticulated giraffe, Somali Ostrich, and Grevy's zebra. Samburu National Park boasts a large predator population (lion, cheetahs, hyenas, and wild dogs) and over 900 individual elephants.
Find immense joy sauntering down the Ewaso Nyiro or game driving at the nearby Buffalo Springs and Shaba National Reserves. You can also go camping, bird watching, or on a guided nature walk.
Things to do during a Kenyan safari to Samburu National Park include game viewing, bird watching, bush walks, camping, and guided nature walks.
The Best Kenya Safari Tours accommodation in Samburu National Park Include:
Saasab, Samburu Sopa Lodge, Sarova Shaba Game Lodge, Elephant Bedroom Camp, and Sentrim Lodge.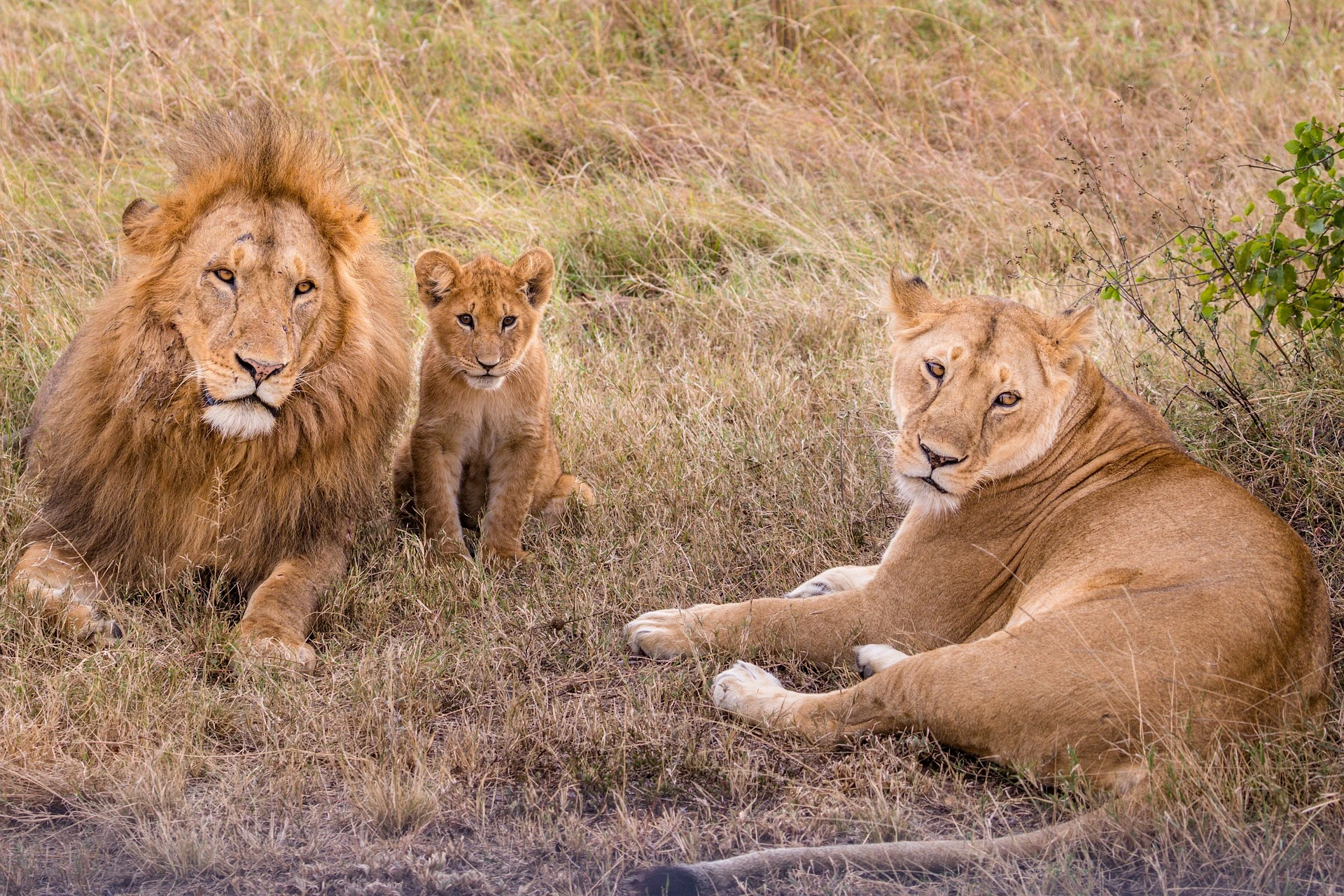 Safari Kenya Destination #5 - Mt. Longonot National Park
Across its thick forest and scenic landscape, there is plenty of evidence why Mt. Longonot is one of the best, often overlooked, destinations for all-inclusive safaris in Kenya and beach holidays.
Mt Longonot is a place of unimaginable beauty- from its wide varieties of wildlife- think buffaloes, lions, bushbucks, elands, leopards, giraffes, gazelles, and zebras – to its crater rim with jaw-dropping views of Lake Naivasha and the Great Rift Valley.
Best Kenya Safaris Destination #6 - Diani Beach
Blinding white sands, piercing blue waters, and a beautiful array of towering palm trees- Diani makes a strong case for being the most breathtaking beach in Africa. Our Kenya safaris from Nairobi introduce you to the side of Diani that is often overlooked; her luxurious side.
We take you where the beach is most secluded, where her waters are at their clearest, and to the poshest resorts, we can find. Some highlights include the insanely scenic and romantic Tamarind Dinner Cruise, skydiving, snorkelling and diving, wildlife sighting at the Shimba Hills Reserve, glass-boat tours, and island bird watching at Kisite Mpunguti.
Fun fact: Diani has been voted the best beach in Africa for six consecutive years by the World Travel Awards.
Best Resorts in Diani
Swahili Beach Resort, the Sands at Nomad Hotel, The Maji Beach Boutique Hotel, Diani Reef Beach Resort and Spa, and Baobab Beach Resort and Spa.
Best Safaris in Kenya Destination #7 - Tsavo National Park
There is a great deal of serenity and mystery to be uncovered in the Tsavo West National Park. For one, it is Kenya's largest park, composed of two separate parks the Tsavo East and Tsavo West National Park.
For another, the two parks combined account for the largest elephant populations in the country. And thirdly, the Yatta Plateau- the world's largest lava flow- is to be found at the Tsavo East.
The Tsavo East also hosts a huge variety of wildlife, including the big five, gerenuks, waterbucks, hippos, and leopards; the Galana River; and over 600 bird species.
At Tsavo West, you will discover countless swamps, Lake Jipe, the Mzima Springs, lush belts of riverine vegetation, rocky ridges, scrublands, and acacia woodlands. Tsavo West also hosts a wide variety of wildlife, including elephants, cheetahs, rhinos, lions, buffaloes, hippos, and over 600 bird species. From Tsavo, you can get the best views of Mount Kilimanjaro.
Best Lodges at the Tsavo National Parks
Ashnil Aruba Lodge, Salt Lick Safari Lodge, Kilaguni Serena Safari Lodge, Voi Wildlife Lodge, and the Voyager Ziwani Tented Camp.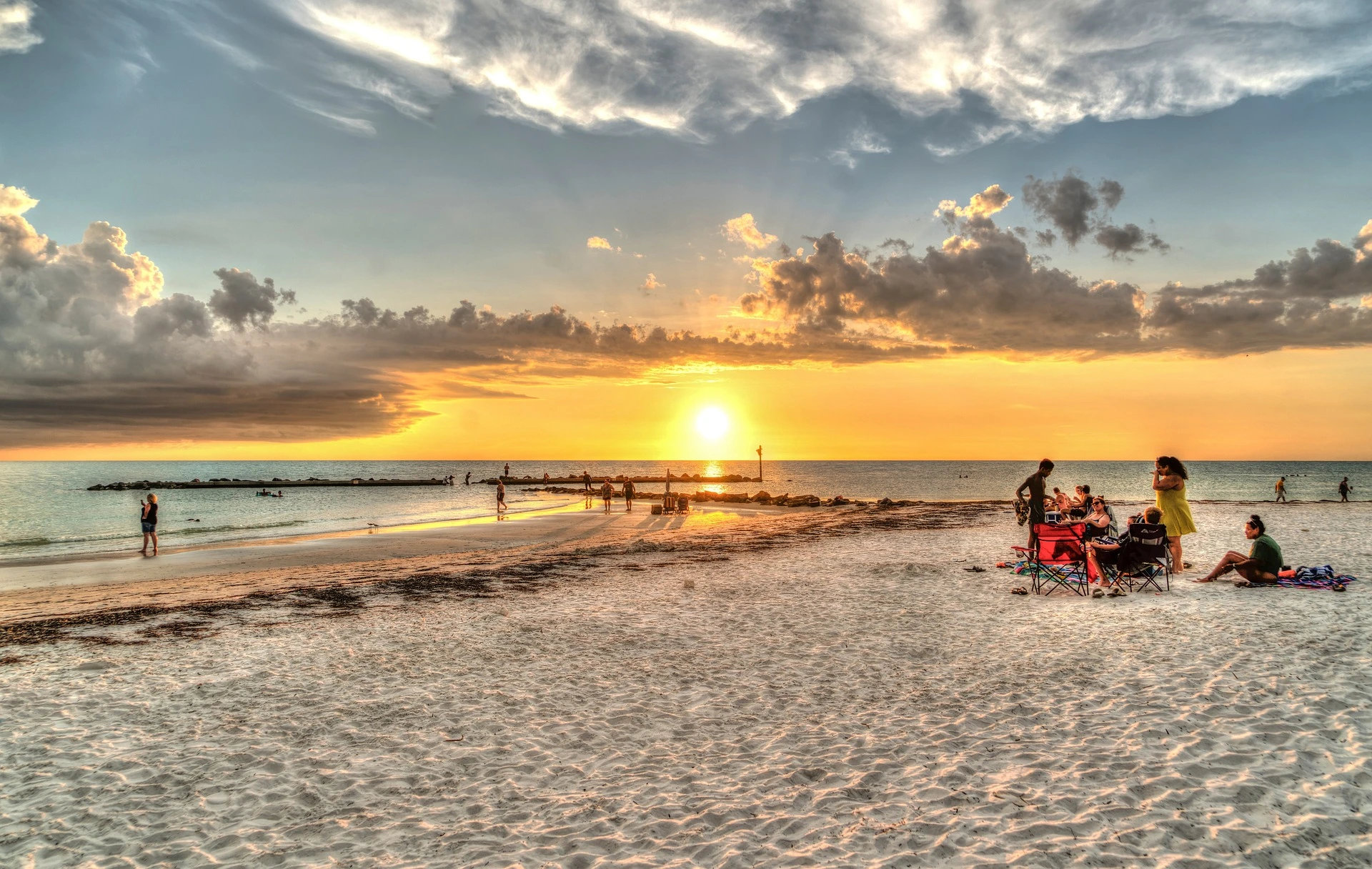 Best Kenya Safari Destination #8 - Watamu Beach
Watamu is a town of velvety white sands, striking blue waters, and unmistakable romance, which makes it perfect for Kenya safaris and beach holidays from Nairobi. Here guests can snorkel, deep-sea dive, or visit the Watamu Marine Park for a mind-boggling underwater showcase of over 600 fish species, countless molluscs, crustaceans, and invertebrates, and over 110 stony coral species.
They can also visit the Gedi Ruins, an ancient town with tombs, a mosque, and a palace that spans several hundred years, or Mida Creek for kayaking, paddle boarding, and water skiing adventures.    
Best Resorts in Watamu
Hemingways Watamu, Leopard Point Luxury Beach Resort & Spa, Medina Palms, and the Charming Lonno Lodge Watamu.
Visit Kenya – Other Things to Do:
Visit Ol Pejeta Conservancy – The Ol Pejeta Conservancy is located between the foothills of Mount Kenya and Aberdare National Park. It is home to the largest black rhino population in East Africa. It is also a wildlife conservation haven for northern white rhinos and black rhinos.
Explore great rift valley lakes with local guides – These include Lake Naivasha, Lake Nakuru, Lake Elementaita, Lake Baringo, and Lake Bogoria.