Seeing the World Anew at the Shaba National Reserve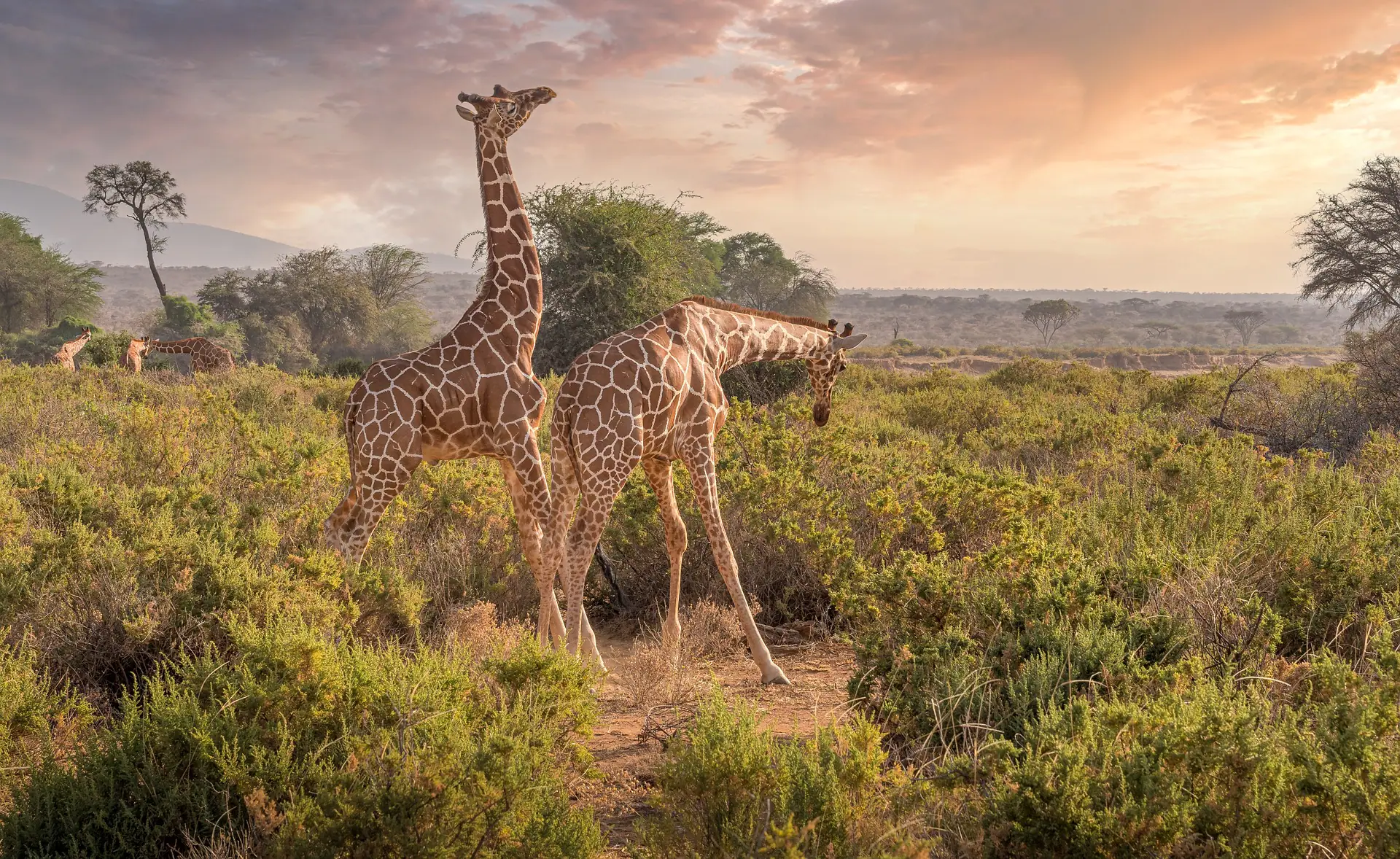 In northern Kenya, east of the Samburu and Buffalo Springs National Parks, lies the Shaba National Reserve. The park is effortless; the very epitome of timeless beauty, from its vast wildlife varieties down to its ambiance and landscapes.
We have been planning safaris to this park for almost two decades now, and are yet to see a destination as exhilarating in its multitudes and colors.
In this article, we tell you all about the Shaba. About its over 75 different wildlife species, 200 bird species, and the life-giving waters of the Ewaso Ng'iro River. We also tell you about all the exciting things you can do here and why we are your best bet at an unforgettable Shaba Reserve Safari.
Why Choose Us for Your Shaba National Reserve Safari?
Like we said, we have almost two decades of experience. Two decades of hard, consistent work, planning and delivering safaris that do not just amaze but transform.
Two decades of building long and lasting connections with some of the best lodges, restaurants, and resorts in the market. Two decades of learning and re-learning what makes an excellent safari.
We are proud of the impeccable reputation we have earned during this time and we invite you to come experience it yourself.
Ready to book a Shaba safari with us?
Call or WhatsApp us at +254-704-532-105 or send us an email at safarioffers@kenyasafariholidays.uk, safarioffers@ajkenyasafaris.com, or james@ajkenyasafaris.com. 
Explore Some of our Most Booked Safaris
Overview of the Shaba National Reserve
East of the Samburu National Reserve, approximately 325 km from Kenya's capital Nairobi, lies the little-known Shaba National Park.
The park covers an area of 130 square kilometers and is home to a breathtaking array of riverine forests, scorched grasslands, scattered woodlands, and the strikingly beautiful Ewaso Ng'iro River.
It is a force to be reckoned with. A place of great beauty, wonder, and inspiration.
The Wildlife of Shaba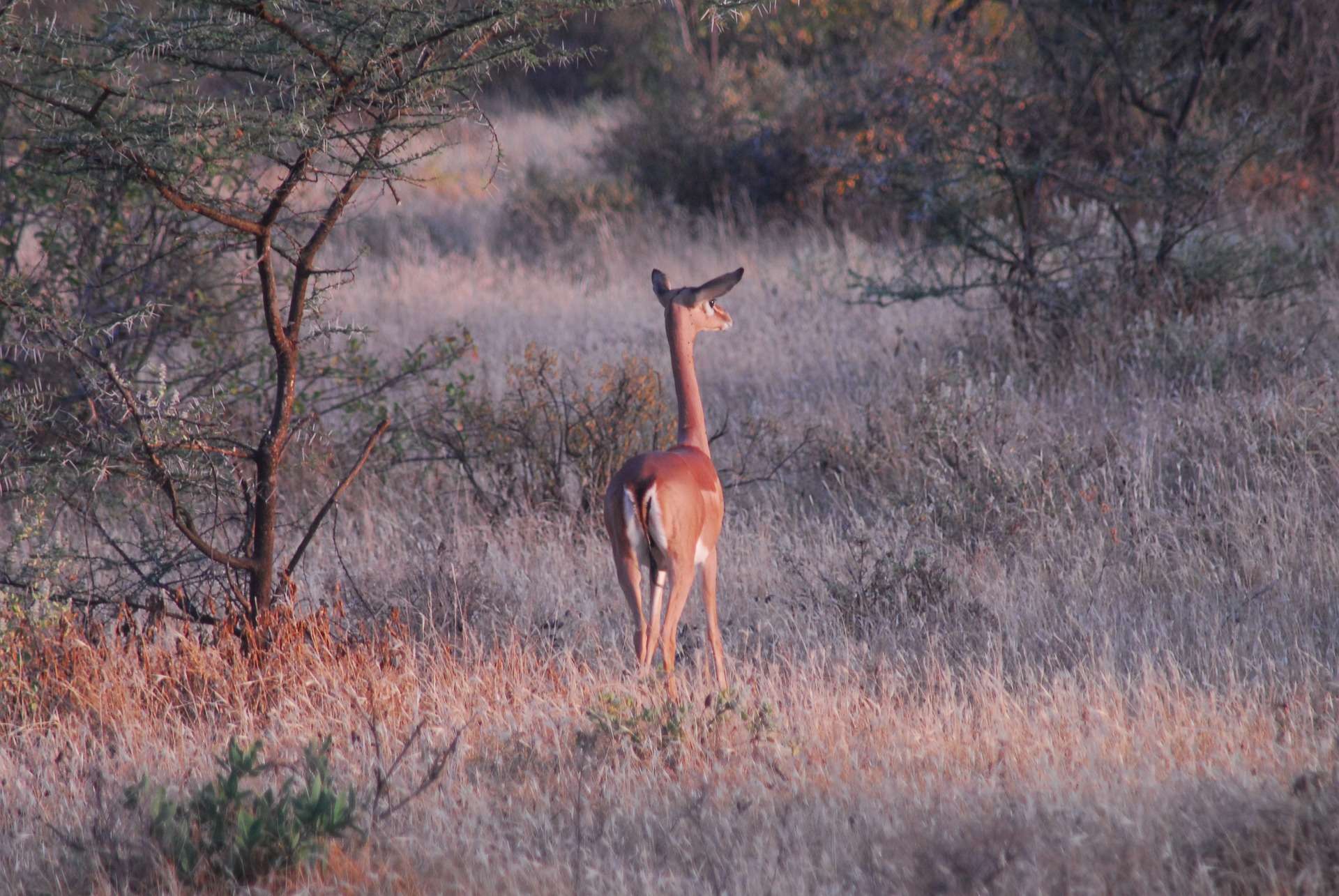 The Shaba is as plentiful as it is breathtaking and one such area of abundance is its wildlife.
Calling this wilderness home are over 75 different mammal species ranging from vicious wild dogs to lions, leopards, dik-diks, cheetahs, elephants, zebras, antelopes, and jackals.
The main stars of the show, however, are the Samburu Five, a rare species of endangered animals like the reticulated giraffe, Somali Ostrich, Beisa Oryx, Grevy Zebra, and the gerenuk.
The Birdlife of Shaba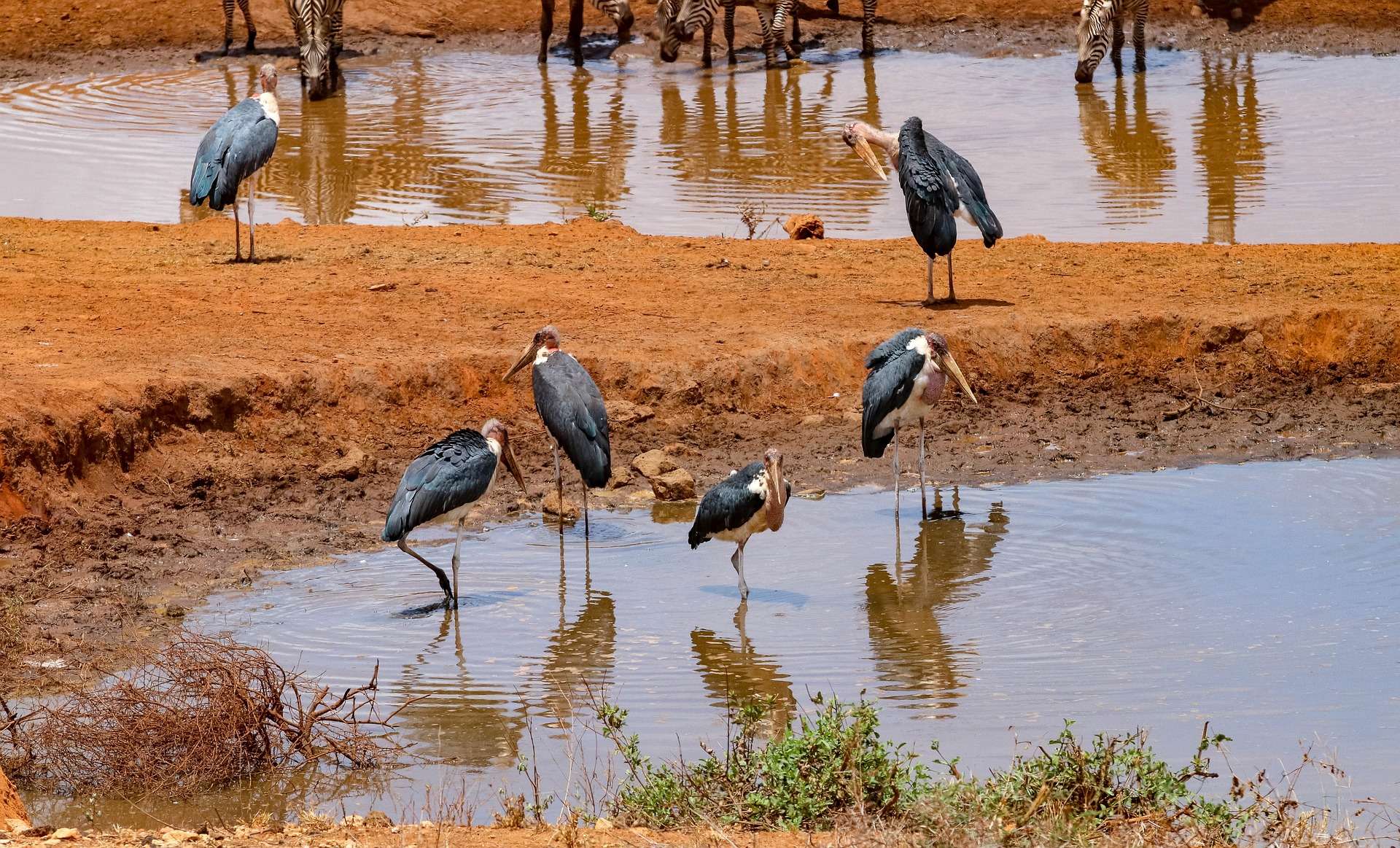 The Shaba records a lesser number of tourists compared to the Samburu and Buffalo Springs, making it an excellent location for bird viewing.
Here, you can find beauties like the vulturine guinea fowl, the Taita Falcon, the Lesser Kestrel, and large numbers of the social weaver.
Other birdlife in the parks includes the Marabou stork, sandgrouse, dove, and barbet.
Things to do at the Shaba National Reserve
From game drives to camel safaris and Samburu village visits, here are a few activities that'll make your Samburu visit worth its while.
Game Drives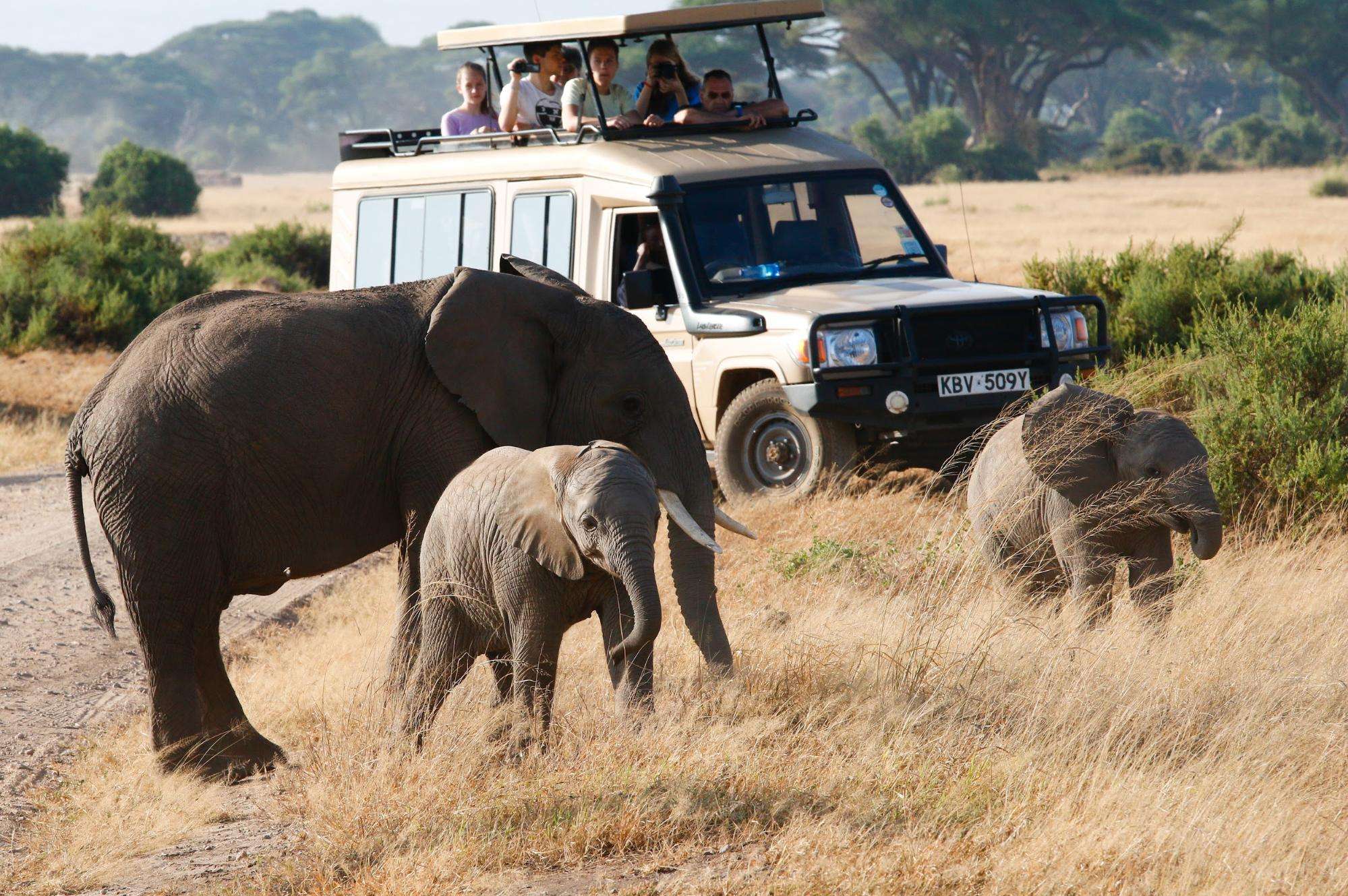 The Shaba National Reserve offers three types of game drives; morning, full-day, and evening game drives. For more wildlife sightings and a glimpse of the magical Kenyan sunrise, we recommend the morning game drive.
Full-day game drives are for those who want an all-encompassing experience- think dramatic landscapes and wild animal-while evening drives are perfect for observing nocturnal animals like the cheetah and leopard.
Camel Safari
When asked to describe a Shaba camel safari, James, our CEO, uses the words magical, different, and breathtaking. No truer words have ever been said.
Shaba camel safaris beautifully and intimately showcase the best of Shaba, from its scorched grasslands to its riverine forests, marshlands, and watering holes.
Guided Nature Walks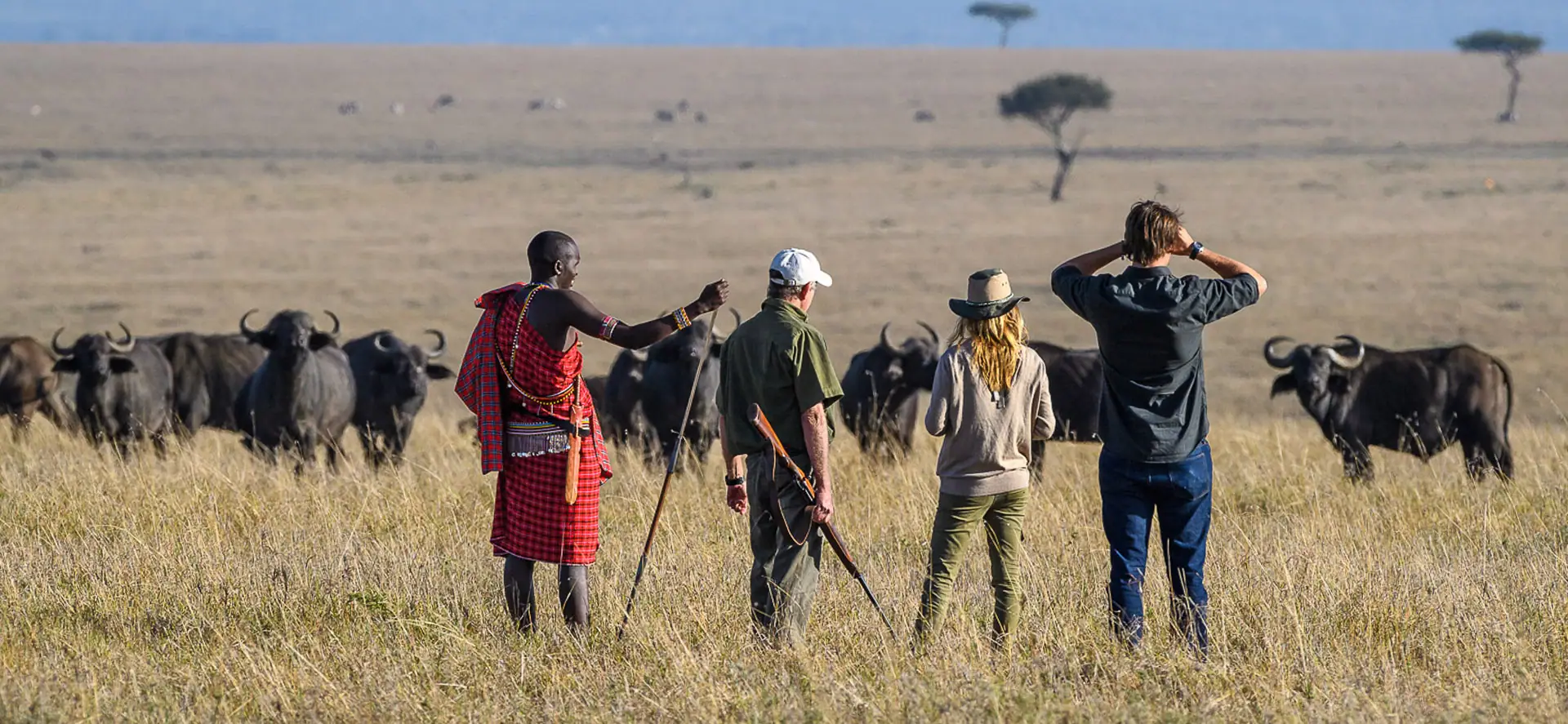 Experience the wonders of Shaba on foot with our guided nature walks. Our guides are incredibly knowledgeable and will help you spot elusive wild animals like the cheetah and leopard, and other wildlife often overlooked by those on game drives.
You also get to experience rarities such as the reticulated giraffe, Beisa oryx, and Somali Ostrich up close, an experience worth its weight in gold.
Cultural Interactions with the Nomadic Pastoralists of Samburu
Arguably one of the most interesting communities in East Africa, watching the Samburu people is an adventure in itself.
The way they live, dress, eat, and interact with each other!
It is all so beautiful and foreign and admirable.
Photography
With its vibrant colors, diverse landscapes, and plethora of wildlife, Shaba National Reserve is a photographer's paradise!
It's a great place to take pictures of wild animals and landscapes, or even just to capture the beauty of a sunrise or sunset.
Other must-do activities include;
Sundowners
Camping
Birdwatching
Lion tracking
Where to Stay: Best Lodges at the Shaba National Park
We love these Shaba-Samburu lodges. And we're certain you will too!
Elephant Bedroom Camp
The timelessly beautiful and luxurious Elephant Bedroom Camp sits along the banks of the Ewaso Nyiro River in the heart of the Samburu National Park.
Perfection is the name of the game here, from its spacious rooms to its private plunge pool, dining area, and lounge.
Saruni Samburu
Saruni is chic, sophisticated, and utterly breathtaking. It features six luxury villas all with jaw-dropping views of the Kalama Conservancy and Mount Kenya.
It also features tastefully designed rooms, contemporary amenities, and a larger-than-life bar and lounge.
Sarova Shaba Game Lodge
Located in a natural oasis in the Shaba National Reserve, the Sarova Shaba breathtakingly combines modern amenities with awe-inspiring surroundings. All rooms and suites overlook the Ewaso Nyiro River, giving guests unobstructed views of elephants, warthogs, and countless other wildlife.
Samburu Sopa Lodge
Nestled in the heart of the Samburu Reserve, the Samburu Sopa Lodge wows guests with its panoramic views, traditional African architecture, and lush gardens.
It also features a swimming pool, outdoor dining area, and a bar, and offers guests game drives, and bird-watching activities.
Ashnil Samburu Camp
The Ashnil Samburu Camp is a luxurious and thrilling safari camp located in the northern reaches of the Shaba National Reserve. It offers guests traditional African-style tents, each with its own balcony and breathtaking views of the reserve.
Take advantage of their game drives, nature walks, and cultural visits to gain an immersive understanding of the reserve and its inhabitants.
Best Time to Visit the Shaba National Reserve
The best time to visit the Shaba National Reserve is during the dry season which begins in July and ends in October. During this time, wildlife congregates near the watering holes making them easier to spot.
Frequently Asked Questions
You ask, we answer. Here are your most frequently asked questions about the Samburu and Shaba National Reserves.
What is Samburu National Reserve known for?
As well as hosting a breathtaking array of landscapes and sceneries, the Samburu Reserve also houses the Samburu Five, a unique collection of endangered wildlife including the Somali Ostrich, reticulated giraffe, Beisa Oryx, gerenuk, and the Grevy's zebra.
The park is also home to three of the Big cats (lion, cheetah, and leopard) and over 200 bird species.
Is Samburu National Reserve worth visiting?
Absolutely! Visit Samburu National Reserve and encounter over 75 different mammal species including the famous Samburu Five and over 200 bird species.
Make your experience even more memorable by adding other parks like the Masai Mara and Amboseli to your itinerary.
What are the Samburu Special Five?
The Samburu Special Five is a rare collection of threatened wildlife species like the Somali Ostrich, reticulated giraffe, Beisa Oryx, gerenuk, and the Grevy's zebra. All of these animals are native to the area and can only be found in this region of Africa.
Where is the Shaba National Reserve located?
The Shaba National Reserve is located in northern Kenya, approximately 300 km from Nairobi. It neighbors the Samburu National Reserve to the east and both can be visited as part of a combined safari experience.