The Ultimate Masai Mara and Lake Nakuru Safari - Review, Price, & Itinerary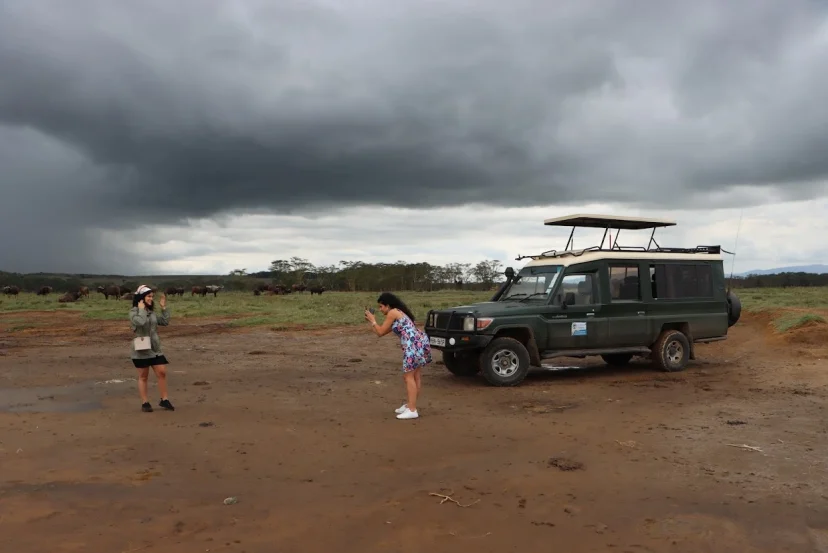 "We travel not to escape life, but for life not to escape us"- Budget travel. This 4 Days Masai Mara Lake Nakuru safari satisfies that criterion. It gives you a quick way to embrace the grandest adventures in life within a short time.
And as we all know, the beauty of travel lies in discovering new places and having your breath taken away by their inherent beauty. It is that exciting feeling that ripples through your body after spotting a lion or leopard, or elephant for the first time.
It's the absolute thrill of getting lost in the beauty of the African landscape and the sense of accomplishment that comes with ticking another destination off your bucket list. From the pink of Lake Nakuru to the wildlife-packed plains of the Mara, a Masai Mara Lake Nakuru safari is constantly at the ready to turn you into an awe-struck tourist.    
And for us at KenyaLuxurySafari.co.uk? We are the experienced hand that guides you through this 4 Days Masai Mara Lake Nakuru safari.  We go a little further than the distance from Lake Nakuru to Masai Mara to ensure you have the best safari vehicle, accommodation, game drives, and experience.  
Contact Us Now to Book Your 4-Day Masai Mara Lake Nakuru Safari
Summarised 4 Days Masai Mara Lake Nakuru Safari Itinerary
The Detailed 4 Days Masai Mara Lake Nakuru Safari
Day 1: Arrival in Kenya, Welcome, Trip Briefing, & Road-Trip to Lake Nakuru
Our safari guides and consultants recommend you book a flight that lands at JKIA from around 5:00 a.m. to 6:00 a.m. Your assigned gold-level guide will be at the airport 1-hr before your arrival time so you can be sure a friend is waiting for you. 
What follows is a pleasant welcome to the country, a short trip briefing, and a 3.5-hr drive to Lake Nakuru. This 162km drive is far from the ordinary. Expect to see a trove of unspoiled national treasures, ranging from winding mountains, lush landscapes, dry terrains, and a distinct allure emanating from the country's rural landscape. 
Your safari guide also makes a stop to let you wonder at the Great Rift Valley View Point and take pictures for memory. From here, the drive takes you to Lake Nakuru National Park, arriving at around noon.
This is the perfect time to head for hotel check-in, freshening, and relaxing before an afternoon game drive. Good Nakuru lodge options include the Lake Nakuru Lodge (mid-range), Flamingo Hill Tented Camp (luxury), and the Cliff (super luxury). 
Lake Nakuru, a convergence of nature's finest, has a distinctive pull from its vast wildlife collection, landscape, and ecological diversity. The Lake nestles on the floors of the Great Rift Valley in an area circled by woody and bushy grasslands. 
Your guide takes you on a game drive of the park, treating you to its mesmerising views of Lake Nakuru, a thriving hotbed of flamingos, picturesque ridges, and escarpments. You also experience a one-on-one encounter with over 56 different mammal species, including waterbucks, zebras, monkeys, baboons, and white rhinos. 
You can end the day either end with a romantic dinner on a deck overlooking Lake Nakuru or with a campfire at an extra cost.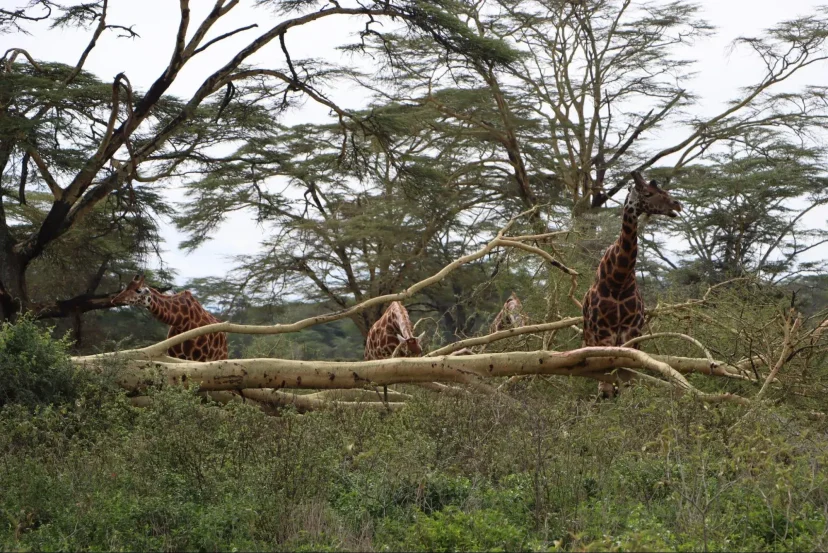 Day 2: Morning Game Drive at Lake Nakuru and Road-Trip to Masai Mara
The second day of your 4 Days Masai Mara Lake Nakuru safari begins with a sumptuous sunrise breakfast at the lodge. If you are up for it, you should check out of the hotel before sunrise so you can enjoy a morning game drive from 6 a.m. 
Today's game drive promises attractions such as the Makalia waterfall, about 550 plant species, and more wildlife sightings. It ends at 10 a.m., the best time to start the 5-hr drive from Lake Nakuru to Masai Mara.
This road trip is as rewarding as the previous one with unreal scenery, unmatched ambience, and a stop in Narok town. Narok showcases the Kenyan culture with its food, drinks, and friendly people. You will have lunch here before continuing with the road trip to Masai Mara. 
The next phase of the drive will see the guide drive for about 3-hrs, arriving at your Masai Mara camp early in the evening. There are no more activities planned for today.
Day 3: Full-day Game Drive in Masai Mara National Park with Packed Lunch
Masai Mara National Reserve is famous for its arresting scenery, huge wildlife population, and brightly coloured landscape. Think of sunburned grasslands and lush acacias set against dramatic blue skies, and you have the reserve in your mind.
Your full-day game drive starts at the first light of dawn to ensure you get an in-depth exploration of this 2013-2018 Africa Leading Park. Morning game drives offer the most rewarding wildlife sightings and are considered exceptional because of the magical sunrise. 
Hundreds of herbivores roam the grasslands, searching for pasture while the predators camouflage in the grass, ready to pounce on the oblivious prey. The full-day game drive lets you get to the furthest sections of the park in your exclusive 4×4 safari land cruiser.
One such place is the Mara River, where animals converge for water during hot days. Your game drive stretches till mid-day when the guide finds a shady and scenic spot in the park where you will have your delicious lunch. 
You are back in the Land Cruiser an hour or two later for the next part of the game drive until sunset. The diversity of the Mara makes it perfect for hiking, horseback riding, nature walking, trekking, and a myriad of other adventurous activities.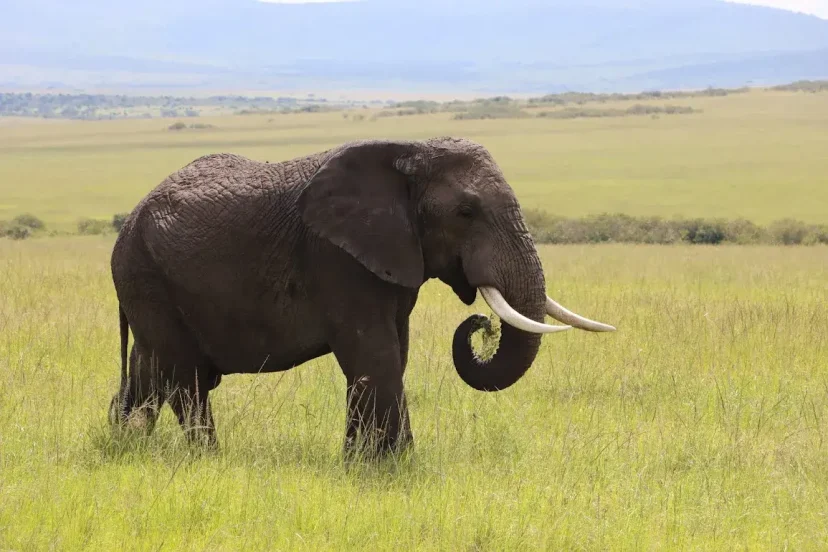 Day 4: Early Breakfast, Morning Game Drive, Masai Village Visit, and Drive to Nairobi
Your 4 Days Masai Mara Lake Nakuru Safari might be coming to an end, but you still have one more game drive at the reserve. The safari guide helps you check out after breakfast, put your suitcases in the safari land cruiser and head out to the park for one last morning game drive. 
This one concentrates on finding animals you might have missed on previous game drives. It is breathtaking, scenic, and, as always, well-guided. The road trip to Nairobi begins at 10:00 a.m., with one more stopover at the Maasai Village. 
Rich in culture, unique traditions, and art, the Maasai Villages will quickly capture your attention. Their houses are built of dung, sticks, mud, and human urine, and their dressing is the most vibrant you will ever see. 
Join them in a traditional Maasai dance, listen to their near-death experiences in the wild, try their delicacies, buy their colourful beadwork, and learn how to make a fire from rubbing two sticks together.  Your guide exits the villages at around noon and covers the 279km from Masai Mara to Nairobi.  
We drop you at the airport upon arrival and say goodbye. We have more Masai Mara Safari Packages for you.
Items Included in the Package Cost
Airport pick up and drop off 
Service of a professional, silver or gold level safari guide 
Use of the safari vehicle for 4 days (4×4 safari land cruiser)
Bottled, mineral drinking water during the safari
Accommodation on a full-board basis for 3-night 
All applicable park fees and taxes for the 4 days 
1-night accommodation at The Cliff, Nakuru, on a full-board basis 
Afternoon game drive on day 1 at Lake Nakuru National Park
Morning game drive on day 2 at Lake Nakuru National Park 
Lunch at Narok on day 2
Full day game drive with picnic lunch at Masai Mara National Park on day 3
Morning game drive at Masai Mara National Park on day 4
A visit to a Maasai Village on day 4
Items Excluded from the Price
An optional hot air balloon safari at £350 Per Person 
Optional bush dinner for 4-pax at £40 Per Person 
Visa application – £40
Easter, Christmas, new year & other holiday Supplements of £20-£50 Per Person Per Night
Gratuities and tips to the safari guide 
Local and international flight tickets 
Laundry services 
Extra meals or drinks in the hotel, except typical lunch, dinner, and breakfast
Transfer fee when sending the money
Total Safari Cost Per Person Sharing
| Camp/Lodge | Low Season | High Season | Peak/Migration Season |
| --- | --- | --- | --- |
| Mara Simba Lodge | GBP 959 | GBP 1010 | GBP 1238 |
| Sarova Mara Game Lodge | GBP 1041 | GBP 984 | GBP 1385 |
| Sentrim Mara | GBP 1245 | GBP 1348 | GBP 1503 |
| Enkorok Mara Camp | GBP 1164 | GBP 1330 | GBP 1539 |
| Basecamp Mara | GBP 1272 | GBP 1447 | GBP 1638 |
| Mara Big Five Camp | GBP 1290 | GBP 1447 | GBP 1665 |
| Keekorok Lodge | GBP 1250 | GBP 1424 | GBP 1741 |
| Mara Legends Camp | GBP 1326 | GBP 1573 | GBP 1791 |
| Ashnil Mara | GBP 1288 | GBP 1463 | GBP 1843 |
| Ilkeliani Masai Mara Camp | GBP 1425 | GBP 1528 | GBP 1863 |
| Mara Crossing Camp | GBP 1452 | GBP 1609 | GBP 1899 |
| Mara Bush Camp | GBP 1452 | GBP 1672 | GBP 1926 |
| Entim Mara Camp | GBP 1596 | GBP 1699 | GBP 2025 |
| Mara Bush Private Camp | GBP 1588 | GBP 1753 | GBP 2151 |
| Elewana Sand River | GBP 1697 | GBP 2011 | GBP 2275 |
| Emboo River Camp | GBP 1691 | GBP 2014 | GBP 2392 |
The price is based on two people travelling together and sharing the accommodation and safari vehicle. These prices are based on the 2023 seasons. It will be more affordable when you travel as a group. The accommodation often gets packed during the migration season and is only confirmed upon making a deposit.
Kindly book early to ensure you don't miss your prefered accommodation. Lake Nakuru accommodation is The Cliff Hotel.