The Top 10 Kenya Travel Agencies - Kenya Travel Packages and More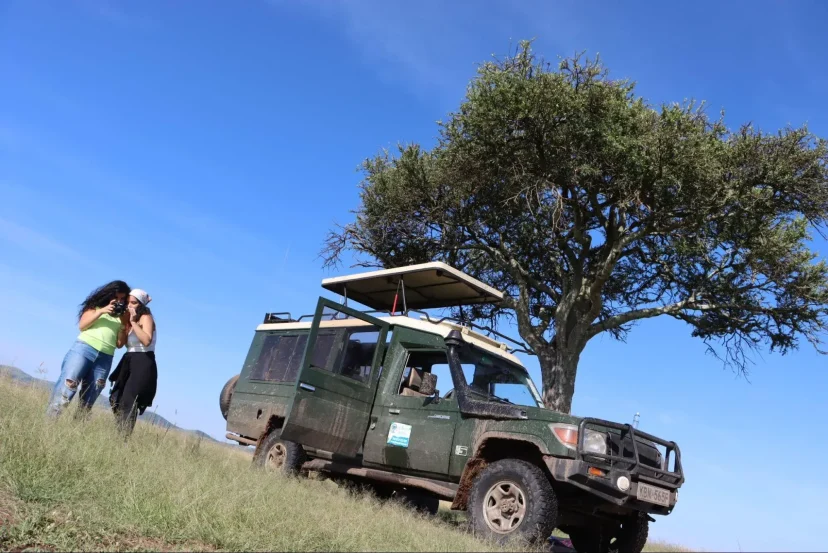 Ever wondered why other guests were treated to a bush dinner in the Mara Savannahs, and you weren't?
Why they had a new 4×4 safari land cruiser while you had an old safari van that kept breaking at every turn? Probably they booked with one of the best travel agencies in Kenya.
Simply put, your choice of Kenya travel agents is almost always the difference between a great and a boring trip.
They are the people you turn to when you don't want to go through the stress of organising and operating a trip on your own in a foreign country.
Luckily for you, we have filtered through hundreds of Kenya travel agencies in Nairobi to bring you a list of the 10 best that we feel will significantly impact your Kenya safari.
We highlight some of the Kenya travel packages these Kenya tour operators offer, their services and why working with them is probably the best safari decision you'll ever make.
How to Reach Us to Book Your Kenya Travel Package
Before we give our list of travel agencies and tour operators in Kenya, we invite you to call or Whatsaap us via +254-704-532-105 to book your safari.
You can also email us via safarioffers@kenyaluxurysafari.co.uk or james@ajkenyasafaris.com.
We are the local experts of Kenya travel, and we promise to show you our country better than anyone one.
See Our Most Booked Kenya Travel Packages
| Our Most Booked Luxury Kenya Vacation Packages | Price Per Person Sharing | View Detailed Itineraries |
| --- | --- | --- |
| Experience True Safari Luxury with this 3-Day Masai Mara Classic Safari | £645 | Detailed Itinerary |
| Unforgettable, 4-Day Trip to Masai Mara – Big 5 and More | £889 | Detailed Itinerary |
| Our Best Selling, 5-Day Masai Mara Safari | £1,084 | Detailed Itinerary |
| 4 Days Big 5 Safari in Lake Nakuru and Masai Mara | £1,042 | Detailed Itinerary |
| 3-Days Safari with a Stay at Jambo Mara Safari Lodge: Where Elegance Meets Immeasurable Natural Beauty | £718 | Detailed Itinerary |
| Blissful, 4-Day Keekorok Lodge Masai Mara Safari | £1,024 | Detailed Itinerary |
| Just the Vacation You Need – 4 Days at Base Camp Masai Mara | £933 | Detailed Itinerary |
| Masai Mara: Why this 5-Day Big 5 Safari is the Perfect Honeymoon | £1,178 | Detailed Itinerary |
| A Relaxed, All-Inclusive 6 Days Safari in Kenya | £1,748 | Detailed Itinerary |
| 7-Day Honeymoon Safari: This is All the Magic You Need | £1,678 | Detailed Itinerary |
| 7-Days Safari to Kenya's Most Breathtaking Destinations | £1,846 | Detailed Itinerary |
| Kenya Wildlife Safari:7-Day of Unsurpassed Bliss | £1,839 | Detailed Itinerary |
| Grand Heli Tour: 8-Day of Helicopter and Wildlife Adventure | £9,795 | Detailed Itinerary |
| The Perfect, 8-Day Kenya Honeymoon Safari | £1,732 | Detailed Itinerary |
| 8-Day Safari in Kenya – A Holiday with Purpose | £2,053 | Detailed Itinerary |
| 9-Day Helicopter Safari: An Exclusive Look into Kenya's Finest | £15,365 | Detailed Itinerary |
| 12-Day Kenya Safari and Beach Holiday – A Dream Vacation | £3,141 | Detailed Itinerary |
| 14-Day, Wildlife and Beach Honeymoon Safari | £4,815 | Detailed Itinerary |
| Beat the Wanderlust with This 14-Day Wildlife-Beach Honeymoon Safari | £3,698 | Detailed Itinerary |
Top 10 Travel Agencies in Nairobi - Our Top Picks
Here's a list of travel agencies in Kenya you should trust in creating unforgettable Kenya travel packages for you.
Ajkenyasafaris.com specialises both in the usual and the not-so-usual: dinner under the stars in the heart of a park, hot-air balloon safaris, horseback riding, game drives, you name it.
Highly reviewed for their professionalism, exceptional communication, and attention to detail, Ajkenyasafaris.com has been in the business of providing enriching Kenya safaris for 20 years this year.
The team prides itself in being passionate gatekeepers of Kenya, a quality that shines through their every endeavour. Why Ajkenyasafaris.com is the best tour company in Kenya?
Firstly, the team is all Kenyan, born and raised. Second, are their exceptional, extremely well-thought-after custom tour packages.
And third, we have the golden trio, their hospitality, professionalism, and flexibility.
Their services include
Quality Kenya travel packages

Walking safaris

Hotel reservations

Car hire services

Luxury Masai Mara safaris.

Airport pick-ups and drop-offs and many more
Score: 99.70
Official website: https://ajkenyasafaris.com/
Set apart by its ability to create a unique and captivating safari for the domestic tourists in Kenya, Bonfire Adventure is a haven that receives clients with wide, open arms, their economic background notwithstanding.
Their list of specialities is long and wide, the most popular being budget holidays to local destinations and international tours.
Bonfire adventures is one of the best Kenya travel agencies in Nairobi. Their core focus is on low-cost travel and tours.
The key speciality of this Kenya travel agent includes:
Budget Kenya safaris

Budget beach holidays

International tours

Masai Mara safaris
Score: 95.00
Official website: https://bonfireadventures.com/
Kenyaluxurysafari.co.uk is for the wanderers. It's for those in the UK who travel for miles searching for the Kenyan adventure.
"There are two types of Kenya safaris- the first is the kind where you travel solo or with a random Kenya travel company; the second is where you go with Kenyaluxurysafaris.co.uk.
The latter is mind-blowing," one reviewer raves.
Known for their magnificent mid-budget and luxury travel packages from the UK, kenyaluxurysafari.co.uk is where to go if you are looking for locals who will showcase Kenya better than anyone else.
Professionalism, warmness, and expertise is the name of the game here, skills that are magnificent when combined with the company's deep love and knowledge for Kenya.
Score: 100.00
Official website: https://kenyaluxurysafari.co.uk/
Fully owned by the Nairobi-based Ajkenyasafaris.com ltd., Masaimarasafari.in shares the same qualities as the latter.
Their highly specialised Masai Mara Packages are designed to immerse travellers in the Kenya travel experience captivatingly, their budgets notwithstanding.
Quality is assured whether you are on a private, mid-range or luxury tour, as well as unmatched professionality, expertise, and guidance.
Other services offered by this Kenya tour operator include;
All the information you need to plan a successful private, mid-range or luxury Masai Mara safari.

Guidance on the best places to stay in the Mara.

Access to some of the best parks in Kenya, including Ol Pejeta, Samburu, Amboseli, and Mt. Kenya.
Score: 99.60
Official Website: https://www.masaimarasafari.in/
Travel Agencies in Kenya #5 - Bountiful Safaris
Bountiful is more than just a word when it comes to Bountiful Safaris. It's a lifestyle. It's their way of doing things.
Known for creating bespoke local and international tours, Bountiful Safari is one of the few Nairobi travel agencies that provide quality and wholesome trips.
Their safaris can be customised according to specification, another reason why the Kenya travel company is one of the best travel agencies in Kenya.
From national parks to beaches to mountains to museums and savannahs.
Score: 97.50
Official Website: https://bountifulsafaris.com/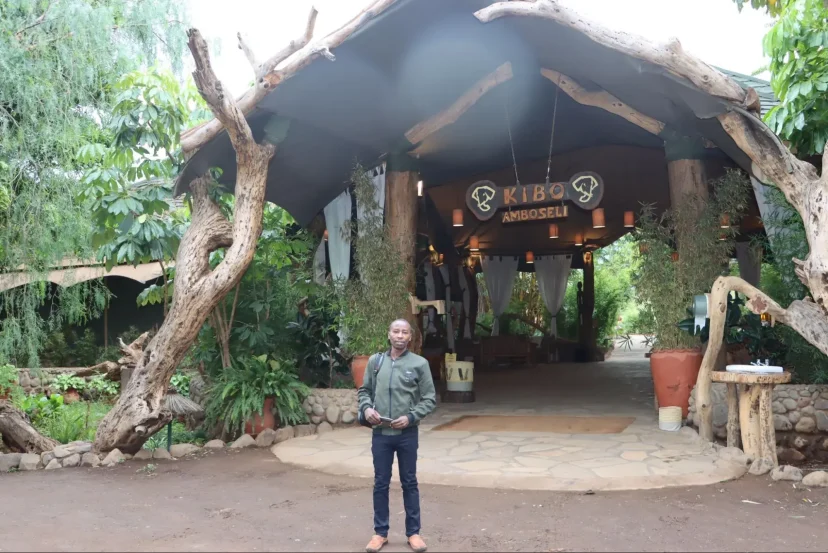 List of Travel Agencies in Kenya #6 - Arch Treks and Safaris
Established in 2014, Arch Treks and Safaris is a highly regarded Kenya tour operator with a deep commitment to offering quality and affordable services to its clients.
Like most Kenya travel companies on this list, they also offer personalised packages to destinations in and around Kenya.
You'll be treated with utmost professionalism here and guided by reliable agents with complete knowledge of the destinations they guide you through.
They offer the following services;
Mountaineering adventures

Kenya travel packages

Guided walking safaris

Hotel and resort booking

Car hire services
Score: 97.00
Official website: https://www.archtreksafaris.com/
List of Travel Agencies in Kenya #7 - SafariBook Evolution
SafariBook Evolution is one of the best tour and travel companies in Kenya and for a good reason.
For a good reason, the company journeys you through varied natural landscapes and cultures, employing their many years of experience and professionalism to ensure your experiences are unforgettable.
Their safari range is something to fuss about too, their scope extending to Kenya travel packages, Tanzania tours, beach holidays, and Kenya and Tanzania holiday packages.
Rest assured of the best mountaineering packages, cultural experiences, safaris, city excursions, and day trips with SafariBook evolution.
You also do not have to worry about booking or credit card fees with them!
Score: 96.50
Official Website: https://www.safaribookevolution.com/
If you need someone to chauffeur you in and out of airports, to book your hotel, offer you a car rental or offer you exquisitely-planned Kenya travel packages, look no further than Expeditions Masai Mara.
This Nairobi travel agency makes it on our list of top 10 travel agencies in Kenya because of its well-planned safaris, weekend getaways, beach vacations, hikes, honeymoons, and mountain climbing excursions.
You also get the chance to interact with a lively, well-experienced and professional team with vast experience.
Score: 96.00
Official Website: https://expeditionsmaasaisafaris.com/
Kikwetu Cultural Adventures
Kikwetu Cultural Adventures is a Nairobi travel agency highly qualified in making travel arrangements for you in Kenya.
Besides having experienced personnel who understand the Kenyan terrain, the Kenya tourism company is also very customer-oriented and flexible.
Their scope is vast, with the company offering everything from custom-made private tours, honeymoon packages, gorilla tracking, wildlife safaris, cycling safaris, mountain climbing excursions, and bird watching excursions.
You can also look forward to;
Score:95.50
Official Website: https://kikwetuculturaladventures.com/
Last but certainly not least on our list of travel agencies and tour operators in Kenya is the Explorer Kenya Safari.
This Kenya tour operator specialises in custom-made Kenya travel packages for small groups, individuals, companies, couples, and families.
All you need to do is pick a destination, and Explorer Kenya safari will be bending over backwards to ensure your expectations are met.
The best part? You have various choices, from Kenya to Uganda to Rwanda to Tanzania and the effortless Zanzibar Beach.
Score: 95.00
Official Website: https://www.explorerkenya.com/
Kenya Travel Agents - How to Set up Your Business
The Kenya Tourism regulatory authority is in charge of licensing Kenya tour operators and Kenya travel agents.
Below is a quick guide on what you need to know to set up a successful Kenya tour and the travel company:
How can I start a travel agency in Kenya?
In 2019 alone, before the pandemic, Kenya received a record-breaking 2,048,334 tourist visits.
This interest in Kenya is about to spike, seeing that the country has since invested heavily in its infrastructure and security.
We understand your interest in starting a top 10 travel agency in Kenya- it is a lucrative business, case in point Ajkenyasafaris.com ltd., and Bonfire Adventures.
But before you leap, here are a few factors you should consider.
Your very first step should be identifying your target audience- is it couples, honeymooners, foreigners in need of a safari, families, or beach-loving youngsters.
The next step should be determining which travel destinations your target audience loves most.
There is no harm in offering Kenya travel packages for more than one audience- Ajkenyasafaris.com, and it is pretty successful.
2. How Well Do You Understand Travel Destinations in Kenya?
How well do you know the destination you want to take your clients to? How expensive or cheap are travel costs to these destinations?
How easy is it to access them? For how long do you need to travel to access them?
A good Kenya travel agency in Nairobi needs people who know all these things, so we recommend pre-visits.
Familiarise yourself with the management of these destinations and build solid partnerships with them.
3. Choosing the Location of Your Kenya Travel Agency
A location is good for legitimacy reasons. Clients will trust you easily when they know where to find you.
After you've figured out the above, you can now go ahead and register your travel company. The process is as follows;
Come up with a unique business name.

Register your business name with

eCitizen

and wait for the approval.

Once the name has been approved, you are required to sign registration documents, after which you'll receive the CR12 and your certificate of incorporation.

Open a bank account, get NSSF, NHIF and a KRA pin

And, finally, secure your tourism license from the

Tourism Regulatory Authority

.