Winters Sun Holidays 2024 - Where to Go, Packages & Cost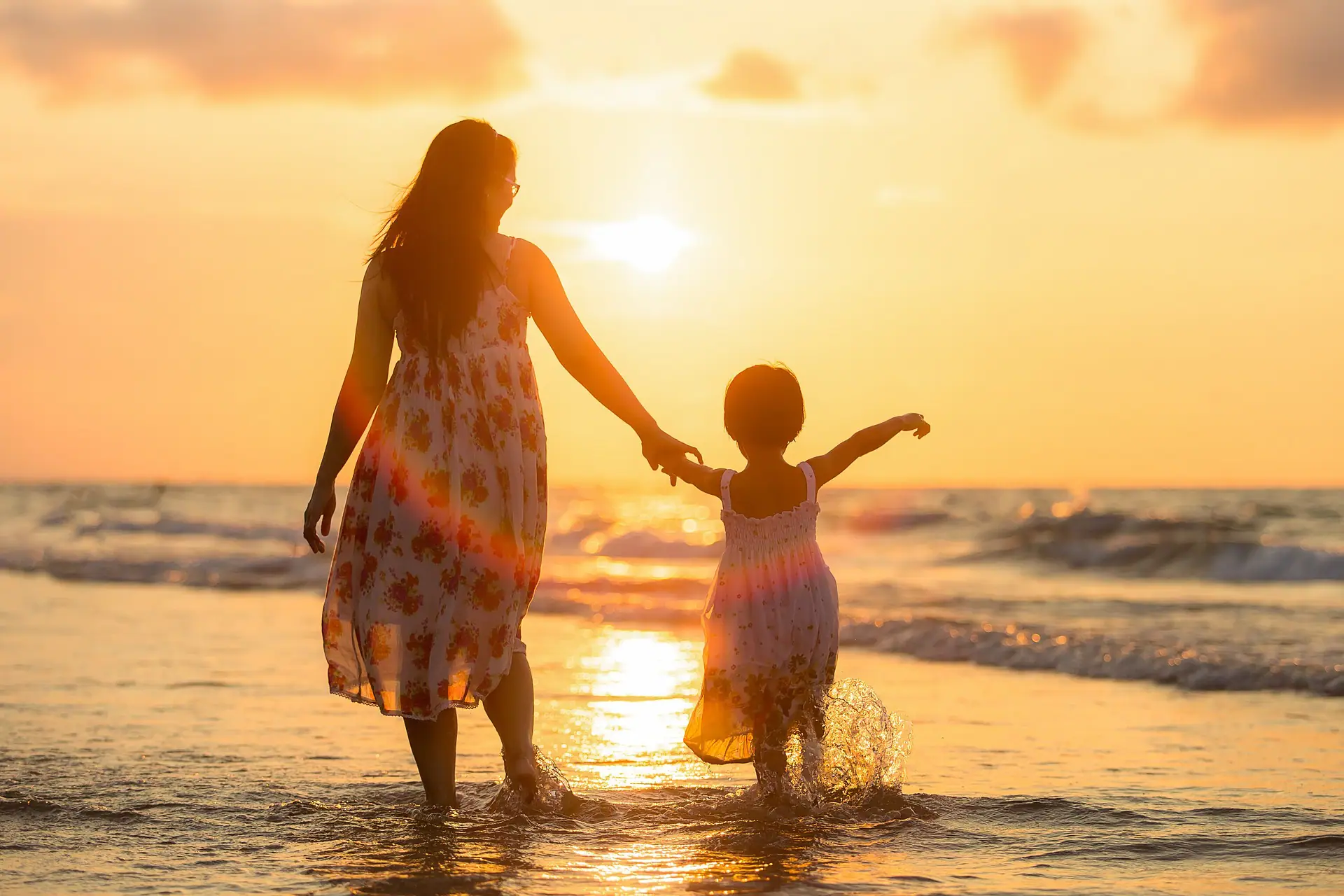 Winter has finally come, and much as you love the thought of kicking it back in a hot tub and taking a wintry hike, you'd rather be somewhere on a remote beach soaking in some sunshine.
Well, good thing we have just the perfect winters sun holiday deals for you.
This article has rounded up the 10 best winter sun holiday destinations and family-friendly resorts. From Diani beach in Kenya to Tenerife, you'll surely find your perfect winter getaway spot here. But first, let us share our contact details and our most booked Kenya Winters sun holidays.
Contact us to book Your 2024 Winters Sun Holiday to Kenya
Kindly Contact Us now via phone or WhatsApp at +254-704-532-105, and we will plan the most memorable winter sun holiday for you. 
You can also email us at safarioffers@kenyaluxurysafari.co.uk or safarioffers@ajkenyasafaris.com or James@ajkenyasafaris.com or even fill out our "Book a Safari Form."
Explore our Most Booked Winters Sun Holidays 2024 Packages to Kenya
Beat the Winter Blues With Our Favourite Winter Holiday 2024 Destinations List
In desperate need of some winter sun and vitamin D? Look no further than these amazing winter sun holiday destinations.
Winter sun in the Canary Islands, Spain.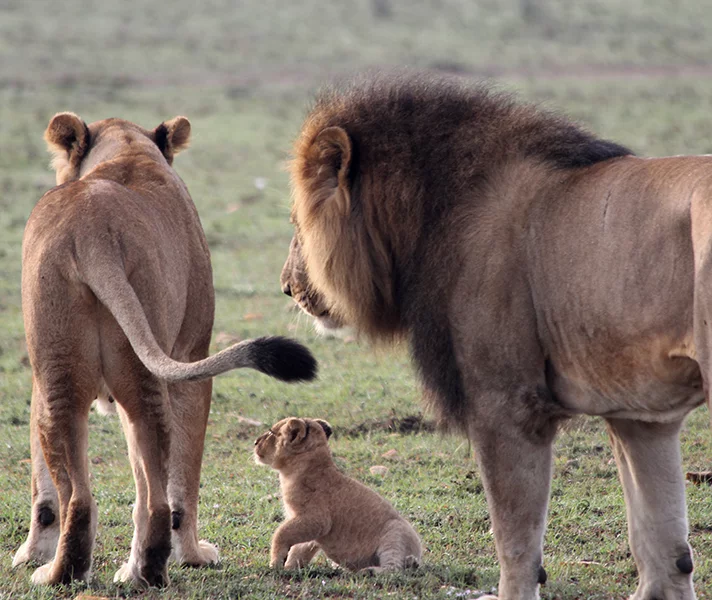 You want your winter sun holiday to be something special. Something a little bit… magical! And maybe, just maybe, off the beaten path. Yes? Then the Canaries are where to go.
With temperatures rarely dropping 17°C, abundant golden beaches, and plenty of activities below to keep you occupied – the Canary Islands are the perfect escape for winter holidays. Popular winter sun destinations in the islands include;
Tenerife
Thanks to its warm weather, spectacular scenery, and almost otherworldly beaches, Tenerife has 'dream holiday' written all over it. Here you can swim with dolphins and whales, stroll around history-rich museums and villages, and, if you are up to it, indulge in some water sports like scuba diving. 
Popular beach holiday spots in Tenerife include; Costa Adeje, Los Cristianos, and Puerto de la Cruz.
Gran Canaria
There isn't, in our humblest opinion, a more breathtaking destination for winter sun holidays than the Gran Canaria. You see, the island is a land of contrast- on one end, we have beautiful beaches, and on the other, lush pine forests and rugged mountains. 
And there's more! The Canaria also boasts delightful cities filled with tapas bars, coffee houses, and boutique shops. So, yes, this really is the best place to take a winter break.
Pro Tip: When traveling overseas, make sure you are ATOL protected. Being ATOL-protected safeguards your money should your travel company go out of business.
Fuerteventura
Escape the winter weather and say hello to sunny days in Fuerteventura! This Balearic island enjoys average temperatures of 19°C in winter and is known for its stunning windswept beaches, warmer climes, and sand dunes.
The island also offers plenty of activities, from scuba diving to windsurfing, artisan markets, delightful restaurants, and festivals. 
Winter Sun Holidays 2024 Destinations – Where to Stay in the Canary Islands
For the best luxury holidays, we suggest hitting up the Playa de las Americas. Dubbed as the year-round resort of sun and sand, the Playa de las Americas promises spectacular man-made beaches, a sizzling nightlife, and fun beyond your wildest imagination.
If you're looking for something more budget-friendly, we suggest the towns of Corralejo and El Cotillo. These pretty little towns have a great selection of apartments and hotels, while still offering plenty in the way of local amenities.
Best Winter Holidays 2024 destinations  – Cape Verde (Located in West Africa)
No 'winter sun destinations' list is complete without a Cape Verde cameo. I mean, with beaches like that, it's easy to see why. Spend your winter sun holiday here and enjoy a blissful time diving on the island of Sal, strolling around the gorgeous Santa Maria, hiking on the island of Fogo, or spotting turtles on Ervatao Beach.
You can also enjoy the sights of Boa Vista on horseback or simply spend a lazy day soaking up the sun on the beaches of Praia de Chaves.
Where to Stay
The Albatroz Hotel
Beat the January blues at the Albatroz Hotel, a stunning 5-star hotel nestled on the cliffs of the Estoril Coast.  With its iconic infinity pool, panoramic views of the ocean, and modern guestrooms with floor-to-ceiling windows – you won't want to leave!
Caribbean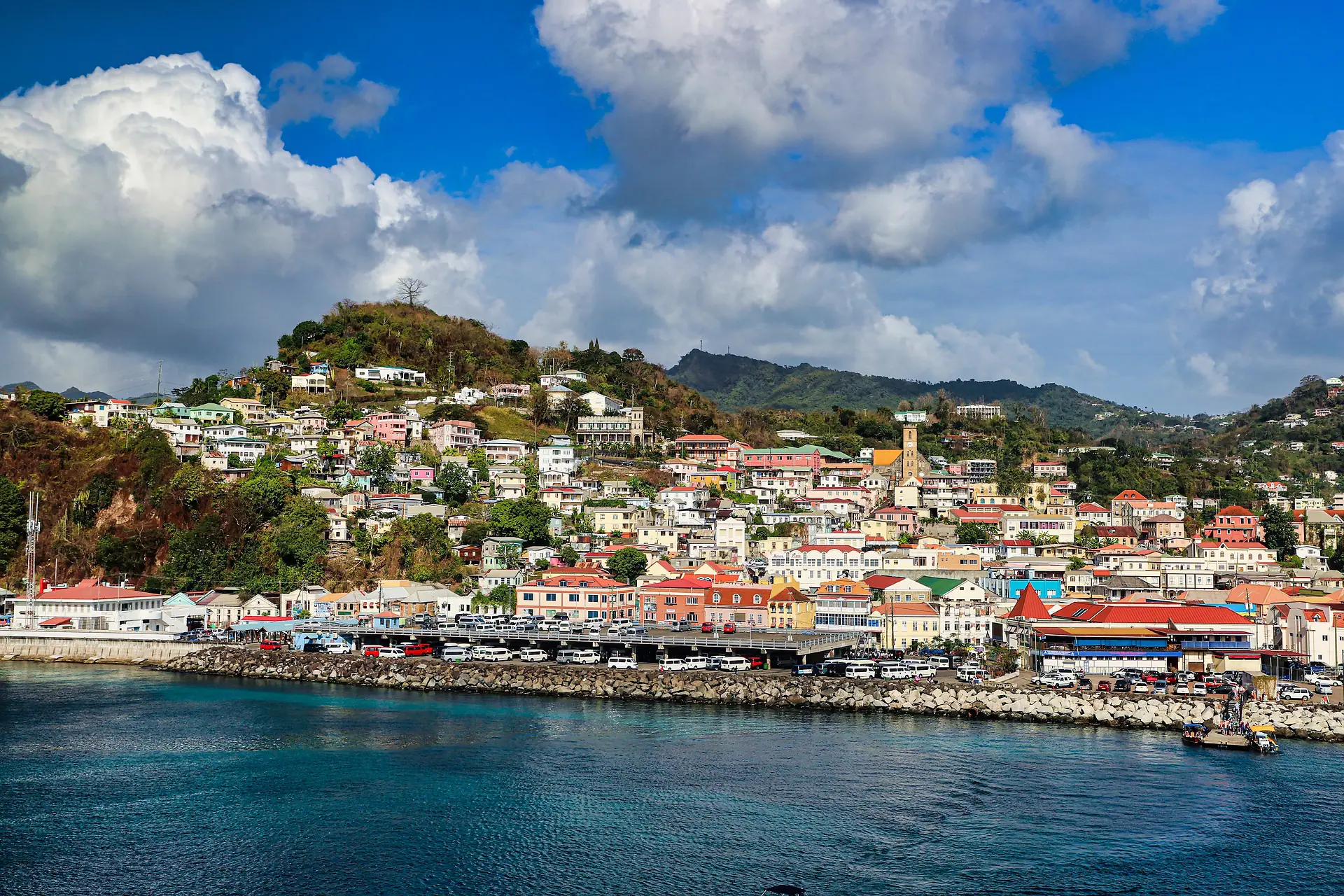 Ah, the Caribbean – a stunningly beautiful destination adorned with towering palm trees, crystal-clear waters, and its own unique culture. With temperatures averaging in the low twenties throughout the winter months, it's no wonder the island is a popular choice for winter sun holidays. 
Whether you want to relax on Jamaica's white sands or explore Grenada's lush rainforests, a winter sun holiday in this region will be a truly unforgettable experience. Plus, the Caribbean is home to some of the most luxurious resorts in the world, so you can treat yourself to a few days of luxury. 
Pro Tip: Book your long-haul flight well in advance to save money. As your departure date draws nearer, the cost of long-haul flights rises.
Where to Stay
Cocosan Villa
With its breathtaking mountain views and state-of-the-art amenities, the Cocosan Villa delivers an unforgettable winter holiday experience.
There is something for everyone here- whether you want to relax on a sun chair next to the pool or indulge in some water sports available – from swimming and sailing to snorkeling and surfing. The villa also offers themed events throughout the year, as well as several restaurants for sampling traditional cuisine.
Riviera Maya
Highlights: the Riviera enjoys about 7-8 hours of sunshine per day
From the Mayan Ruins to its brilliant sandy beaches and stunningly diverse nature reserves, the Riviera Maya sure has a lot going for it.  It's one of the most striking parts of the Yucatan Peninsula, with lots of crowds, resorts, and fun activities. Spend your winter sun holidays exploring the restaurants and hip parties of Tulum. Head to the Si'an Kaan Biosphere Reserve for a one-of-a-kind encounter with the Munil Mayan Ruins. Or set camp at Playa del Carmen, known for its piercingly blue skies, sizzling nightlife, and refreshing tropical cocktails.
Where to Stay for Winter Sun Holiday to Riviera Maya
Rosewood Mayakoba
There's something profoundly magical about winter sun holidays spent at the Rosewood Mayakoba.  The sublime sea views? The impeccably designed rooms? Or the private beach club? We're not sure. But what we know is that you'll absolutely love spending your beach holiday here.
A package holiday in this resort promises all the indulgence you could ever hope for, with spa treatments and a selection of private pools, as well as luxurious restaurants serving traditional Mexican cuisine.
Winter Sun 2024 Holidays to Costa Blanca
This marvel on the southwestern coast of Spain has long mystified travelers with its impeccable weather and beaches. Those who spend their winter sun holidays here are rewarded with some serious bliss.
Like the quaint villages of Torrevieja and Elche, for example, where travelers can stroll through gorgeous cobblestone alleyways, explore historic churches and plazas, or simply laze on pristine beaches. There's also the Sierra de Calblanque National Park where hikers can explore miles of unspoiled trails and admire the stunningly rugged mountain views. Last but not least, we have the stunning La Escalona and San Juan de Alicante beaches where visitors can take in the beauty of Spain's incredible coastline.  
P.S: the coastline enjoys an average of 349 hours of sunshine monthly
Where to Stay
Hotel Bonalba Alicante
If you're looking for the ultimate winters sun holiday experience, then look no further than Hotel Bonalba Alicante. Nestled amidst lush gardens and offering stunning views of the Mediterranean coast, this luxurious hotel is a paradise for any traveler. It features all the amenities you need to relax and enjoy your stay – from a swimming pool, gym, and spa to exquisite local cuisine. And with its proximity to the Costa Blanca's beaches, you'll get to experience some of the best of Spain's sun-soaked coastline.
Punta Cana
With an average of 8.3 days of sunshine per day and a fantastic slew of beaches and resorts, Punta Cana has all the hallmarks of a remarkable winter sun holiday destination.
The resort town lies in the eastern region of the Dominican Republic and is where thousands of visitors visit every year to bask in the sun and enjoy some of the most luxurious hotels around. Enjoy a round of golf at one of their world-class courses or take a dip in the crystal clear waters of the Caribbean Sea. There are also plenty of wildlife reserves, including the Indigenous Eyes Ecological Reserve, which spreads over 1500 acres of sub-tropical forest.
Where to Stay
Tortuga Bay Hotel
Lovers of the finest things in life will love the Tortuga Bay Hotel and the many amenities it offers.
A breathtakingly beautiful five-star resort set in the heart of Puntacana, Tortuga Bay offers tastefully designed rooms with balconies and breathtaking views of the Caribbean Sea. Relax in the hotel's four swimming pools, work up a sweat at the gym, or take a leisure stroll through its incredible gardens and palm trees.  If you're craving some nightlife, head down to the resort's many bars and lounges, or take in a show at their fabulous theater.
2024 Winter Holidays to The Maldives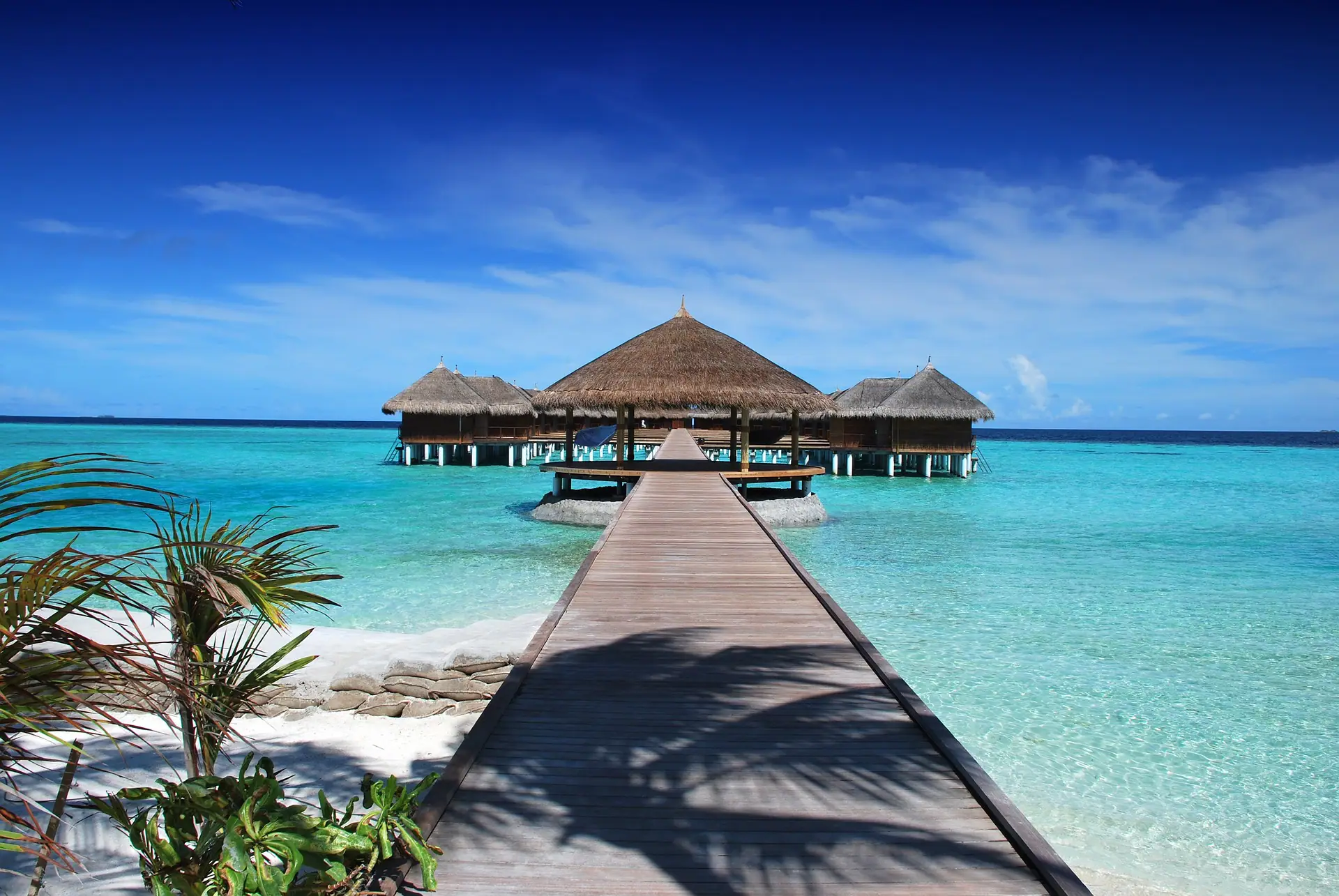 With more than 2700 hours of sun all year round, the Maldives makes an exceptional winter sun holiday destination.
The island offers a plethora of beach resorts, picturesque lagoons, and vibrant coral reefs – all of which will simply astound you. Whether it is sipping exotic cocktails while watching a breathtaking sunset over the Indian Ocean or exploring its diverse marine life while diving, the Maldives is sure to impress.