Nairobi Holidays, Travel Information, Best Destinations, Safety Tips and More.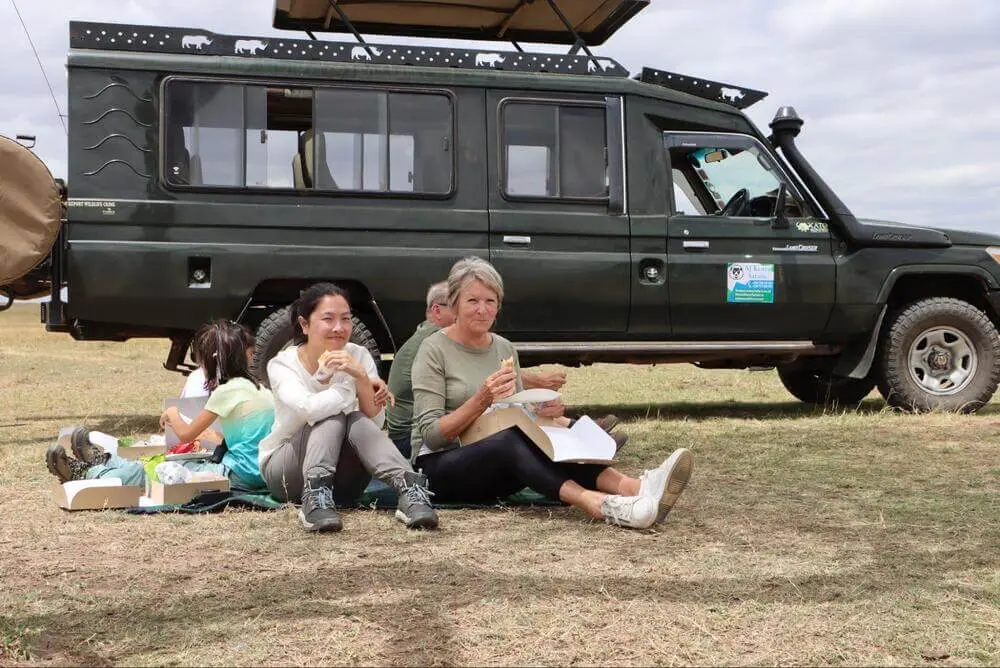 Nairobi, the capital city of Kenya, offers something for everyone. Most people who visit Kenya go straight to the Masai Mara and Mombasa beaches. But did you know you can book a Nairobi holiday and see all members of the big 5 without leaving the city center? Also, spending a few days of your Kenya safari in Nairobi allows you to experience the real, day-to-day life of Kenyans. It allows you to connect with the rich culture of Nairobians, and sample Kenyan cuisine, nightlife, and shopping experiences.
You also get to visit popular tourist destinations in Nairobi. These include the Nairobi National Park, Giraffe Centre, David Sheldrick Elephant Orphanage, Karen Blixen Museum, and the Nairobi safari walk. But which are the best holiday destinations in Nairobi? What is the best time to visit Nairobi? And How much does a safari in Nairobi cost?
In this article, James Gatheru, our senior Kenya safari consultant, shares the information you need to plan your next trip to Nairobi. But before then, let us share our most booked Nairobi Kenya holidays and our contact details.
Contact Us to Start Planning Your Nairobi Safari Holiday
We invite you to contact us today via phone or WhatsApp at +254-704-532-105 to start planning your Nairobi Kenya Holiday.
You can also reach us through email at safarioffers@kenyaluxurysafari.co.uk or  james@ajkenyasafaris.com and we shall be happy to help you tailor-make the best Nairobi package for you. You can also fill our Book a Safari Form, and we will get back with a tailor-made Nairobi package for you.
Explore Our Nairobi Kenya Safari Holidays
Visiting Nairobi – Nairobi Holiday and Travel Guide: 
Next, We answer the common Questions we Get from Our guests About Visiting Nairobi.
Is Nairobi good for tourists?
Nairobi is a popular tourist destination with a lot of fun activities for guests. It is often regarded as the safari capital of the world. Nairobi is home to Nairobi National Park which is located about 30 minutes from Nairobi's Central Business District. Game drives in Nairobi National Park allow you to see the black rhinos, elephants, cape buffalos, and leopards in Nairobi National Park.
The 5th member of the big 5 safari animals (elephants) can be seen in the nearly David Sheldrick Elephant Orphanage. For cultural tours, plan and visit the Maasai Market. You can also hire a local guide and do a city tour of Nairobi. You will visit local towns, villages, Major streets such as Moi Avenue or downtown shopping centers, the university of Nairobi, the tea plantations, and so on.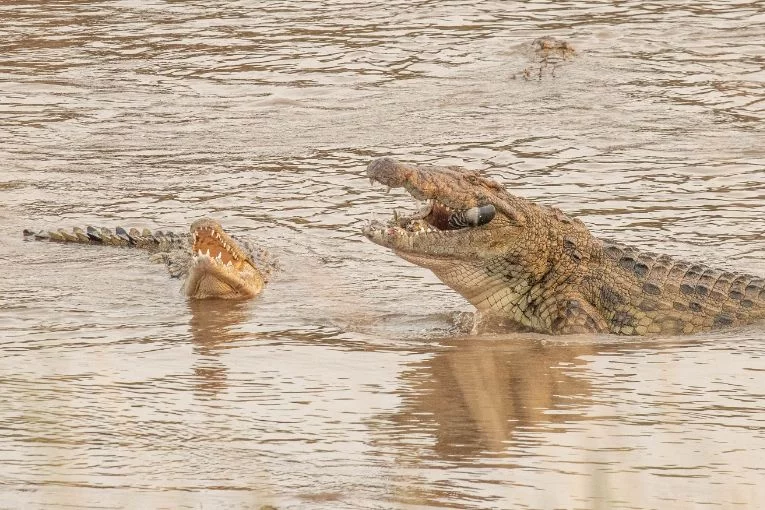 Why is Nairobi famous?
Nairobi is famous for the diverse culture of Kenya's 43 tribes, natural beauty, and national parks. Nairobi city centre houses Nairobi National Park, a large safari park located a short distance from the city centre, where you can do game drives and take photos of different wildlife species with a background of Nairobi's skyline.
Is Nairobi a good place to live?
Nairobi city centre is one of the best places to live in East Africa due to the availability of social amenities such as good roads, hospitals, universities, and other facilities. Nairobi offers rich and diverse cultural experiences. The most popular include the Swahili culture and the Maasai people.
The City Center offers a huge collection of shopping malls, restaurants, hotels, and entertainment spots including cinemas and bowling alleys. The city is also home to a number of renowned universities and schools, making it an ideal place for those looking to pursue higher education.
Additionally, there are various job opportunities available in Nairobi in areas such as hospitality, tourism, media, business services, and other sectors.
The nightlife in Nairobi is vibrant, with many restaurants and entertainment spots for you to explore. You can also find lots of unique shopping spots and markets in the area.
Nairobi has some of the best educational facilities in Africa. Overall, Nairobi offers a perfect blend of cultures, attractions, and amenities for you to explore.
What are people from Nairobi called?
People from the safari capital of the world (Nairobi) are referred to as 'Nairobians'. The majority of the city dwellers are of Kenyan descent. However, you will find many foreigners living in Nairobi as well. Most Kenyans in Nairobi own or work in small businesses. The majority are from the neighboring Ukamba province (Eastern province) , Central Province and RiftValley province. Nairobi is also one of the best holiday destinations in Kenya with plenty of fun opportunities and excitement for travellers.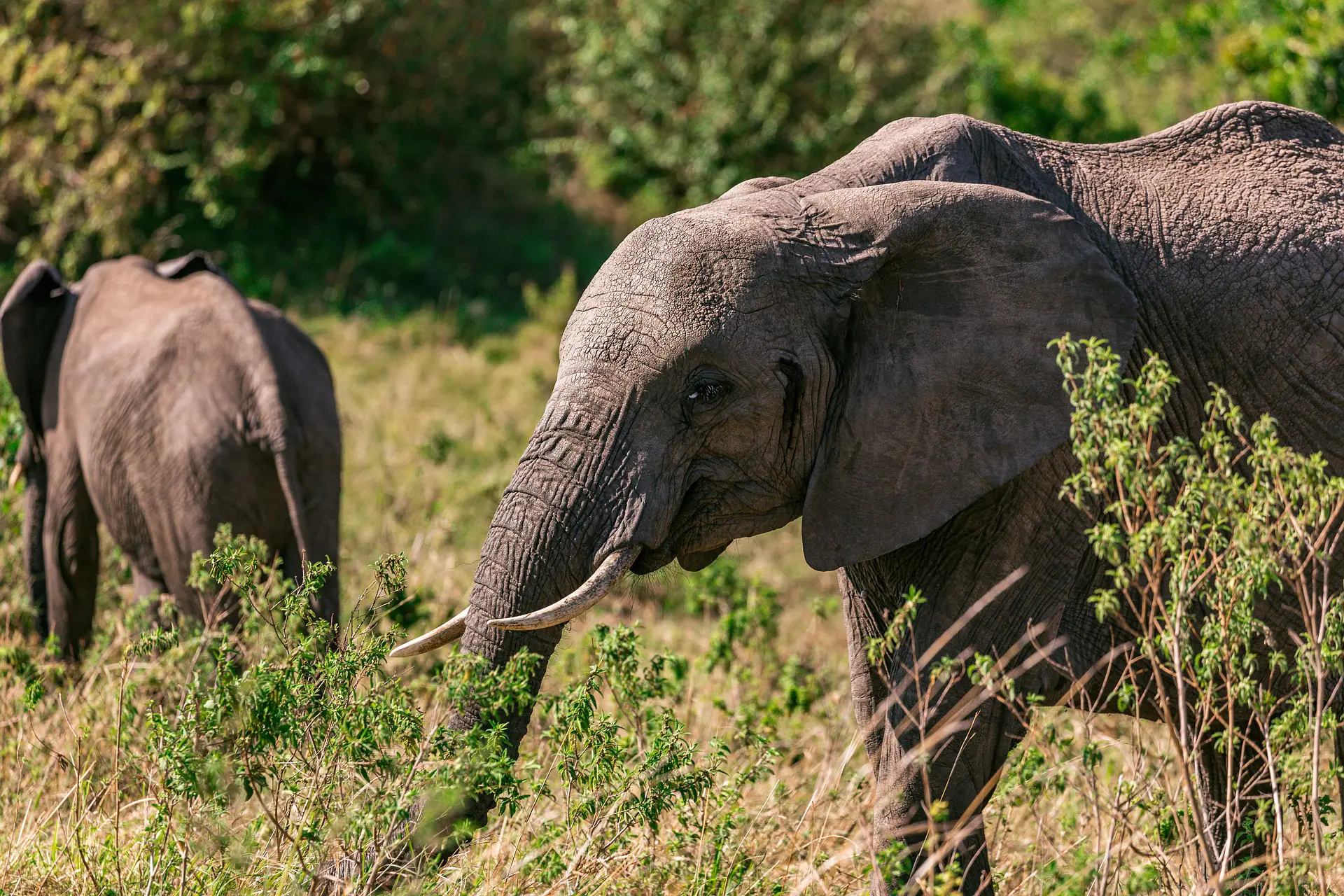 Is Nairobi worth visiting?
Nairobi is among the best cities to visit in Africa with tons of interesting sights and activities to offer. Some of the most iconic places to visit in Nairobi include David Sheldrick Elephant Orphanage, Karen Blixen Museum, and the Nairobi safari walk.
You can also visit the Maasai Market, the National Museums of Kenya, the Giraffe Centre, and the Nairobi Safari walk. Central Nairobi (the business district) houses some key buildings including the city hall, the parliament building, the National Archive, and more.
Is it safe for tourists in Nairobi?
Nairobi is generally a safe city to visit, but it is important to take necessary safety precautions. You should be aware of your surroundings and stay in secure locations.
It's also best to avoid walking alone at night and traveling in unfamiliar areas of town alone. Foreigners visiting Nairobi for the first time should hire a local guide to plan and guide their Nairobi holidays.
What should I know before visiting Nairobi?
Before you visit Nairobi, there are a few things to keep in mind. Make sure to get travel and health insurance before your trip. Be aware of the local culture and customs, as well as some basic phrases in Swahili. Research the type of clothing that is appropriate for the area, and exchange money at authorized locations.
Can you walk around Nairobi?
It is safe to walk around Nairobi provided you are aware of the surroundings and do's and don'ts while in Kenya. Ideally, avoid walking alone at night and be sure to stay in well-lit areas and on the main streets.
Wear modestly and carry only the essentials with you when out and about. If possible, hire a local guide who can provide valuable information on navigating the city safely and the security situation in different parts of Nairobi county.
How much does it cost to visit Nairobi?
The cost of visiting Nairobi depends on where you choose to stay in Nairobi, the mode of transport you opt to use, and the duration of your safari. The average cost for a week-long vacation in Nairobi is usually around $2000 – $3,000.
This includes accommodation, food, entrance fees to attractions, transport costs, and other miscellaneous expenses. If you are on a budget holiday to Nairobi, consider hostel and self-catering AirBnB apartments. These are significantly cheaper than hotels.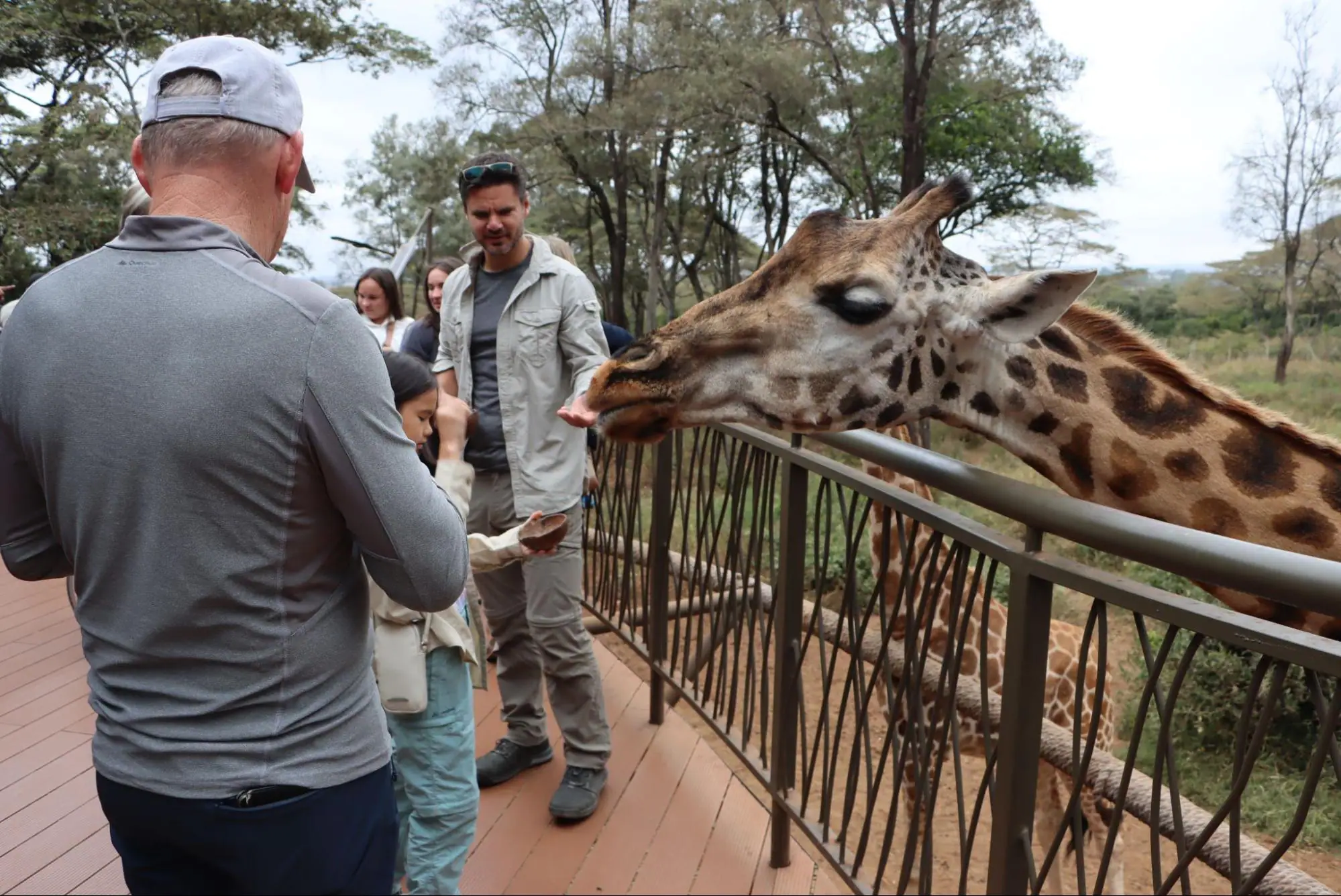 What is the best month to visit Nairobi?
The best time to visit Nairobi is between October and March, which are considered the dry season months. This is when temperatures are lower and there is less chance of rain.
Nairobi experiences a tropical climate with temperatures ranging between 20-25℃ (68-77℉). The city can be quite hot, but the higher altitude (1,795m or 5885 ft) offers some relief from the heat.
April to June is usually the wet season and is best avoided if you are planning a Nairobi holiday. However, if you are looking for a budget-friendly trip, this can be an ideal time to visit as accommodation rates tend to drop.
If you are planning to travel to Nairobi and still see the annual wildebeest migration, visit between July and October.
The climate is cooler and more comfortable during this period with minimal rainfall. July to October is also the peak tourism season in Nairobi with plenty of tourist attractions, activities, and opportunities for exploration. You will have to book a Masai Mara safari from Nairobi to go see the annual wildebeest migration.
What type of food do they eat in Nairobi?
Nairobians enjoy a vast range of dishes from Kenya's local communities, Indian, British, Muslim, and other cultures and religions. The most popular traditional Kenyan dishes include ugali (cornmeal mush) and Mukimo (mashed potatoes mixed with vegetables).
Nairobi also offers a vast selection of street food options such as samosas, kebabs, mandazi (fried doughnuts), chapati, and meat skewers. Nairobi is known for its excellent coffee and tea, as well as its variety of seafood dishes.
For a truly unique experience, try the Nyama Choma (roast meat) served with sides like sukuma wiki (collard greens), kachumbari (tomato-onion salad), or avocado salsa.
Your next trip to Nairobi won't be complete without sampling traditional Kenyan dishes.
What activities are there in Nairobi?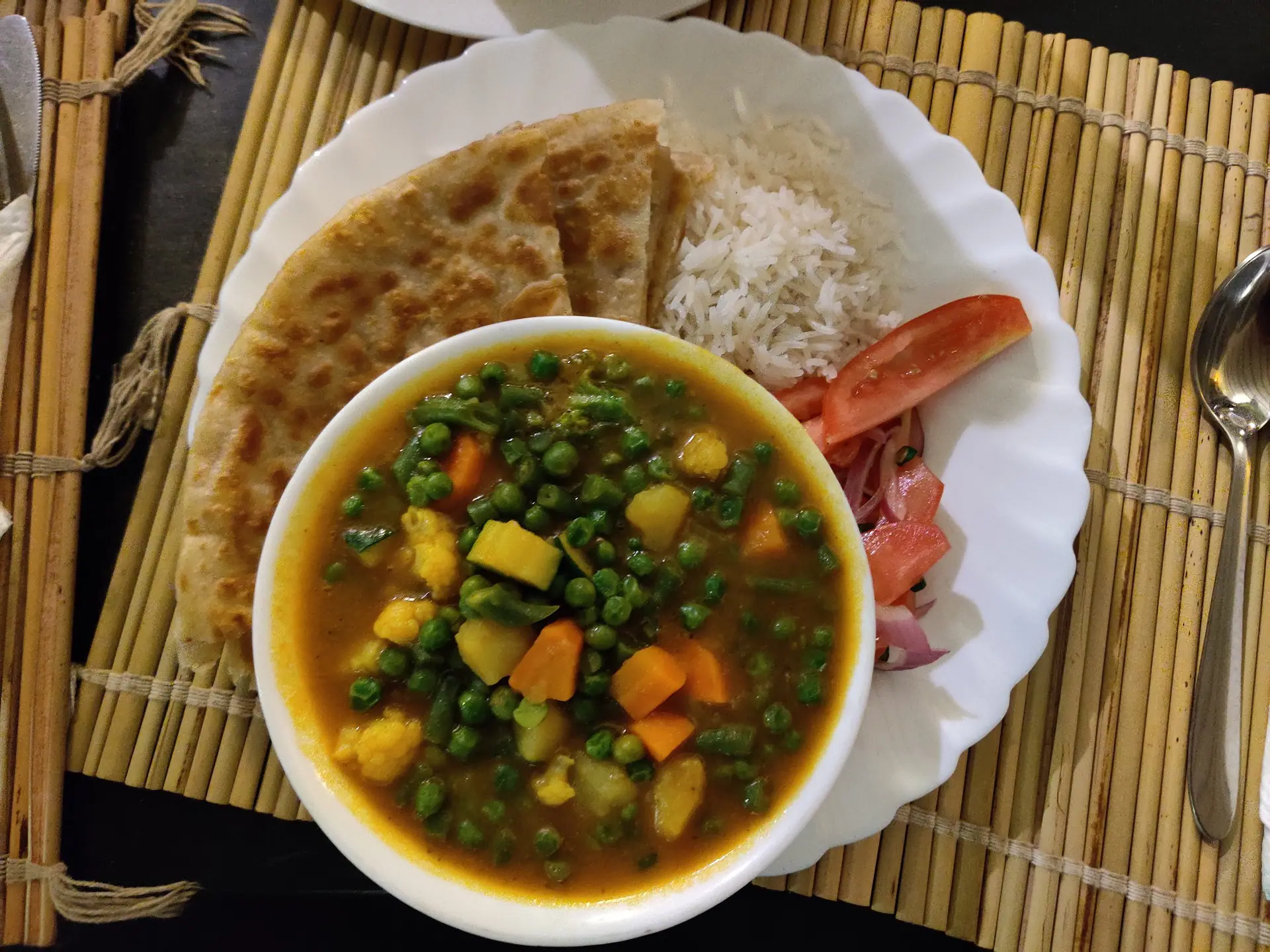 Nairobi is home to a variety of attractions, activities and experiences that will keep you entertained during your holiday. Visit the lively Maasai Market for unique souvenirs, shop for local handicrafts at the village markets in Kibera, or browse the art galleries and museums.
Take a safari tour to explore Nairobi National Park and spot wildlife such as lions, giraffes, elephants, and rhinos. Other popular activities include visiting one of the city's many nature reserves, or going for a hot air balloon ride over the city.
If you're looking for an adrenaline rush, try bungee jumping from the historic Uhuru bridge or go zip-lining and rafting in Hells Gate National Park. For a more relaxed experience, visit one of Nairobi's many restaurants and cafes or
Which Animals Can You See in Nairobi National Park?
Nairobi National Park is home to a vast variety of wildlife. Expect to see elephants, giraffes, zebras, lions, cheetahs, buffalo, hippos, and more. The park is also home to a huge variety of bird species with over 500 recorded bird species – both resident and migratory birds.
The Kenya Wildlife Service has set rules for travellers to follow during game drives in Nairobi National Park. The rules are meant to protect the guest, the animals, and the Natural history and Heritage of Kenya. For example, you should only drive on the designated paths. No off-road driving is allowed. You also should not shout or feed the animals and so on.
Ideally, hire a local guide or tour operator for the best exploration of the park. the guides know where to find the black rhinos, giraffes, zebras, lions, leopards, and other animals that reside in the park. They will also brief you on the do and don't while in Nairobi National Park.
Where is Jomo Kenyatta International Airport Located?
Jomo Kenyatta International Airport is located in the Embakasi area of Nairobi, approximately 8 kilometers from the city center. It is the largest airport in Kenya and serves as a major hub for international flights throughout East Africa.
The airport is well-connected to other parts of Nairobi via taxi, bus, and private transfers.
How many days should I spend in Nairobi?
The number of days you should spend in Nairobi depends on the type of holiday and activities you plan to do. Generally, we recommend spending at least 3-5 days in Nairobi for a meaningful exploration of the city and its attractions.
If you are looking for an adventurous safari experience, then consider spending more time in Kenya to explore other national parks and game reserves such as Maasai Mara, Amboseli National Park, Lake Nakuru National Park, Tsavo East National Park, and others.
Which is the best area to stay in Nairobi?
The best area to stay in Nairobi depends on the type of holiday you plan. If you are looking for a luxury and high-end experience, then consider staying at hotels located in Westlands or Kilimani.
These areas have some of the city's finest restaurants, bars, cafes, and shopping malls. For budget travelers and backpackers, there are plenty of hostels and guesthouses located around central Nairobi such as Kibera, Eastleigh, and Pangani.
Which country in East Africa is Nairobi?
Nairobi is the capital and largest city of Kenya, a sovereign state in East Africa. It is located on the eastern edge of the African Great Lakes region, at an elevation of 1,795 metres (5,889 ft) above sea level. Nairobi has become a hub for business and culture in East Africa.
It serves as home to numerous international organizations such as United Nations Environment Programme (UNEP), International Criminal Court (ICC), Interpol, United Nations Human Settlements Programme (UN-Habitat), among others.
The city is a major tourist destination and has seen rapid growth in recent years, with a population estimated at 4.4 million as of 2019.
What is the Meaning of Nairobi?
The name Nairobi is derived from the Maasai phrase "Enkare Nairobi", which translates to "cold water". The Maasai are an indigenous ethnic group of East Africa, and they had a strong presence in the area prior to British colonization.
Is Nairobi the only city in Kenya?
Nairobi is not the only city in Kenya. Other major cities in the country include Mombasa, Kisumu, Nakuru, and Eldoret.
What is the Karen Blixen Museum in Nairobi?
The Karen Blixen Museum is a museum located in the suburb of Langata, Nairobi. It was originally the home of Danish author Karen Blixen from 1914 to 1931 and is now open to visitors as a museum celebrating her life and work. The museum showcases numerous artifacts from Blixen's time in Kenya as well as artwork and photographs related to her stories.
Things to do at the Giraffe Centre in Nairobi?
The Giraffe Centre in Nairobi is a conservation and education centre for endangered Rothschild giraffes.
Visitors to the centre can view the giraffes from elevated platforms, go on guided walks with rangers, attend educational talks about giraffe conservation, and even get up close and personal with some of the animals.
Other activities include picnicking at the nearby picnic area or buying souvenirs from the on-site gift shop.
Which Are the Best Place for a Holiday in Nairobi?
Nairobi is a vibrant city and offers plenty of options for a holiday. Visitors can explore the oldest national parks in the world, try out different cuisines at local restaurants, visit historical buildings and monuments, or take part in safari activities.
Some of the best places to stay in Nairobi include Karen Blixen Camp, Villa Rosa Kempinski, Nairobi Safari Park, Sarova Stanley Nairobi Hotel, and Sankara Nairobi. You might also like the Tribe Hotel, The Emakoko Lodge Safari Camp, and Giraffe Manor.
Nairobi, at a glance
Nairobi is situated in southern Kenya and is among Africa's growing cities. The Nairobi Capital of Kenya is named after the Maasai words 'Enkare Nairobi' and the word is translated as 'cool water' of the Nairobi River. Nairobi is often described as the safari capital of the world and it combines both modern and historical styles and cultures.
Throughout the city, there are good nightlife destinations, excellent restaurants, and an array of accommodations to suit every budget. Interestingly, this metropolis lies just 7 km north of Nairobi National park. The park is rich in animals with the highest black rhino populations in Africa.
To visit the excellent Nairobi National Museum
The Nairobi National Museum is the most beautiful museum in the country, with a nice introduction to the Kenyan culture and natural heritage, Nairobi National Museum is worth visiting. Besides giraffe and elephant displays, zebra giraffes, and Okapi are featured in many excellent dioramas.
The vastness and diversity of mammals of the country can be found throughout the wall. Visit the human origin exhibit to find the nearly completed "Turkana Boy" skeleton which has been found 1.7 million years near Lake Turkana.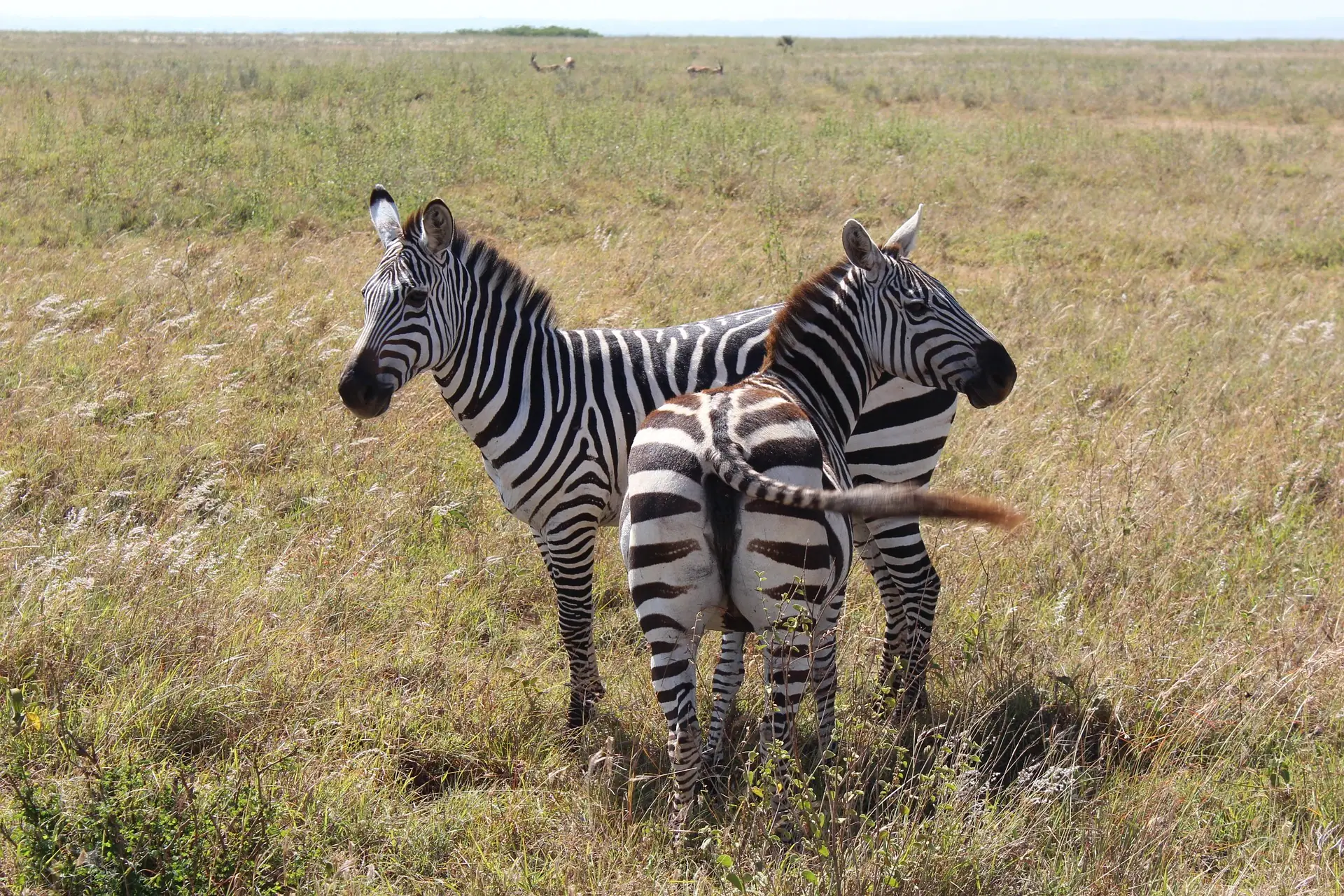 Where Nairobi fits into your Kenyan adventure
Your Kenya trip starts at Jomo Kenyatta International Airport. Those with many days in Kenya should plan to spend a day or explore Nairobi. Other good destinations for a Kenya safari from Nairobi include Maasai Mara and Meru national parks. You can do a trip to Nairobi at the start or at the end of your Kenya safari tour.
To get the context in Kibera
A good number of Nairobi residents live in slums; about 50,000 people live in Kibera slums. The slum dwellers face many difficulties including high rates of HIV infection and poor sanitation.
If you are planning to visit Kibera during your next trip to the safari capital of the world, make sure to find a reputable guide or tour operator to organize the trip for you. This will help you keep safe during the trip. Visit the local villages, schools, and markets, and see how they live as you enjoy the vibrancy of the slum culture.
To see big cats just outside the city
Nairobi National Park, located within the city skyline, houses 4 of the big 5 safari animals in Kenya. These include lions, black rhinos, leopards, and Cape Buffalo. Game viewing in Nairobi National Park is best organized by local tour operators such as Ajkenyasafaris.com ltd. You can also see hippos, Giraffes, Zebra, and a variety of bird species as you take part in game drives.
Nairobi is much more than just a safari destination.
Tell me the best time to visit Nairobi.
We advise visiting Nairobi during the dry season. June to October are the long dry seasons that provide the best opportunity for wildlife viewing in the Nairobi National Park. Jan-March is the short drying season and this is a perfect opportunity to visit Nairobi.
Getting to Nairobi
Most international flights depart from Jomo Kenyatta International Airport (JKIAA). It takes about 9 hours of direct flight from London to Kenya. Domestic Flights from Kenya mostly depart from Wilson Airport to different t parts of Kenya such as Masai Mara, Diani Beach, Malindi beach, and Amboseli National Park.
Getting Around Nairobi
You can get around Nairobi using a bus or private car. There are several bus companies that offer daily services to and from Nairobi. Uber and Bolt are also available and fully operational in Nairobi city.
Conclusion:
Nairobi is Kenya's most vibrant and exciting city thanks to its combination of modern and traditional culture. It offers a range of activities for visitors including game viewing in the Nairobi National Park, visiting the Nairobi National Museum, and exploring Kibera.
The best time to visit is during the dry season (June to October) for wildlife viewing and Jan-March for shorter trips. There are several options for getting to and from Nairobi including flights and road transportation.