5 Best Places for a Holiday in Kenya - Kenya Safari Top Destinations & Guide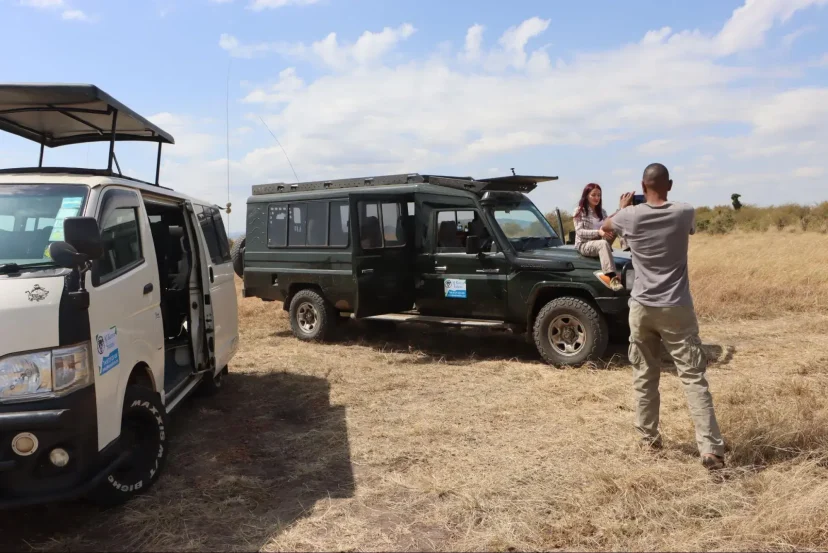 Which are the 5 best places for a holiday in Kenya? They are Masai Mara, Diani Beach, Mt. Kenya, Amboseli, and Lake Nakuru.
But Kenya is known for offering a variety of rare and unmatched destinations by most Africa Holiday Destinations and the world. 
It also offers sceneries, landscapes, cultures, and ambiences that are breathtaking, making it a downright magical destination. 
Kenya is located on the eastern wing of Africa and is the go-to holiday destination if you wish to experience the wildlife in Africa. 
But with so many choices and a limited travel time, it is advisable to know the best holiday destinations you should visit in Kenya.
Let us look in detail at the 5 best holiday destinations in Kenya we mentioned above to give you a taste of what you should expect.
How to Book Your Kenya Safari with KenyaLuxurySafari.co.uk
5 Best Places for a Holiday in Kenya - Most Booked Packages
5 Best Holiday Destinations in Kenya - Must-Visit Places
You can visit hundreds of places in Kenya with craggy mountains, blissful ocean beaches, wildlife-rich savannahs, and lush forests.
Here are the top five destinations you can visit, and it's also worth noting Aberdare, Tsavo, Samburu, and Ol Pejeta should be on your bucket list. 
1. Masai Mara National Reserve
There are over 96 mammal, reptile and amphibian species roaming the vast grasslands of the Masai Mara Game Reserve. 
Each of these animals is a worthwhile sight and a subtle reminder of why the Mara is Africa leading tourist destination. 
The iconic Mara nestles southwest of Kenya on a 1,510 sq. km land area and is primarily covered by acacias, scrubs and grasslands. 
Its views are riveting, and its wildlife and ambience made it a 6 time Africa's Leading National Park winner. 
Mara is the place to be if you want to experience a wildlife bonanza 365 days a year.
Freely roaming animals speckle her grasslands such as giraffes, elephants, impalas, rhinos, gazelles, zebras, waterbucks, elands, baboons, and warthogs.
And deadly predators viciously hunt their next meal on the plains of the Masai Mara National Reserve. 
This is impressive and all, but it is nowhere near the amazingness that fills the air during the annual once-wonder-of-the-world, the Wildebeest Migration. 
The migration runs from July to October, and it involves close to 1.8 million wildebeests, zebras, and impalas crossing from Tanzania's Serengeti to Kenya's Mara.
The predator demons are let loose during the event, with tens of lions, cheetahs, crocodiles, and leopards pouncing on the unsuspecting prey. 
This event is more enjoyable when viewed from above using a hot air balloon. You get to have an on-air perspective of the gorgeous Mara setting. 
You can also try out a Kenya Helicopter Safari over the Masai Mara during the migration season to have the perfect view.
The best time to visit Masai Mara National Reserve is July to September to catch the migration.
October to early December and January to March are also ideal if you want to avoid the peak and festive seasons prices and still enjoy game drives to the fullest.
April to June is the low season due to the prolonged rain that can interrupt your game drive and make it harder to spot the animals.
 Did you know? 
Masai Mara is borrowed from two words: Maasai, a local tribe living around the reserve, and Spot, the phenomenal you experience when on a hot air balloon.
Did you also know that Mara is a UNESCO approved park?
Diani beach is a five-time winner of the prestigious World Travel Awards and is located about 30 km south of Mombasa.
Its shores are other-worldly, perhaps one of the reasons they are tourist favourites, and you can engage in different activities during your visit. 
The Diani Beach Safari activities include swimming, whale shark spotting, diving, snorkelling, surfing, and skydiving. 
There is also a marine park within the beach premises where you can visit to explore some of the aquatic animals.
There's nothing that's off the mark here, with its hotels and resorts also breaking the perfect meter. 
Foodies have a lot to look forward to, with the restaurants outdoing themselves in all matters food. 
You can also get to take a dhow safari out to Wasini Island, where dolphin swimming and sea turtle are the norms. 
It is even possible to board a glass-bottomed boat for a quick Indian Ocean tour if you want more adventure or even ask our experts to accompany you for a deep-sea dive. 
You could also enjoy a fun-packed night out with friends or stay by your hotel balcony, taking in the stunning Diani views.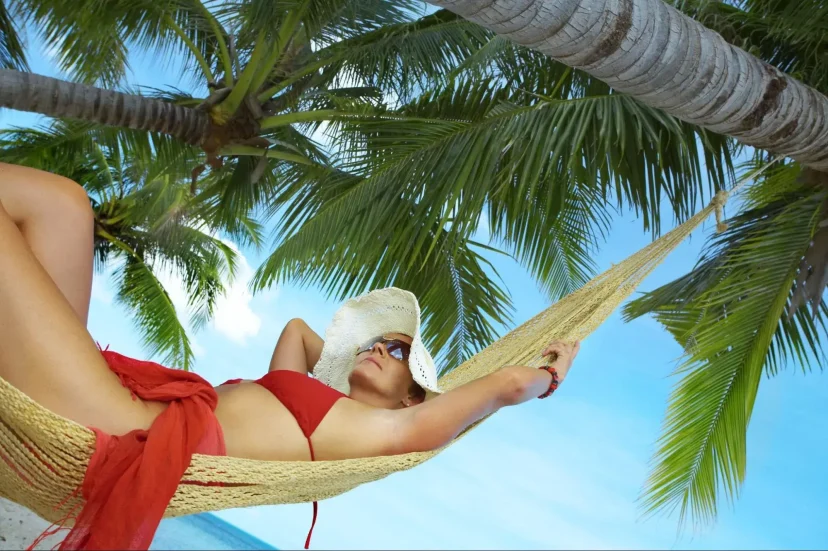 3. Mount Kenya National Park
The beauty that exists within Mount Kenya National Park is unreal and ranges from lakes, lagoons, glaciers, dense forests, and springs.  
The mountain itself, 5,199 meters high, is the second-largest mountain in Africa, and without a doubt, amongst the world's most stunning. 
It is famed for its unusual plant species, a thing that has seen it earn a UNESCO World Heritage Site title.
Mount Kenya National Park rests along the mountain's slopes and offers an insane variety of birds and wildlife. 
Typical sightings you can see include bushbucks, elephants, buffaloes, hyraxes, duikers, rhinos, leopards, elands, waterbucks and over 160 bird species. 
The sight of climbers bracing the cold to ascend the mountain slope is not rare either. Other favourite activities here are trekking, camping, and cave exploration.
4. Amboseli National Park
There are over 58 elephant herds that roam the open plains, acacia woodlands and thorny bushes of the Amboseli National Park.
The park is stunning and offers a fantastic view of the gorgeous Mt. Kilimanjaro in its background. 
Amboseli National Park is located south-east of Kenya in the Kajiado County, about 215 kilometres from Nairobi, and occupies an area of 39,206 hectares. 
The park has over 600 bird species, including pelicans, cranes, flamingoes, Egyptian goose and kingfishers. 
You also find wildebeest, buffalo, lion, impala, cheetah, giraffe, and zebra populations within the park, all of which total to over 56 different species. 
It is easy to sight these animals mainly due to the scrubby nature of its vegetation. The park has gained massive traction for its always promised, close-range elephant views.
The sceneries are unmatched here and include lake Amboseli, which receives water through an underground channel from Mt. Kilimanjaro, and Mt. Kilimanjaro.
A quick exploration of the land will have you interact with the Maasai people from whom the word Amboseli, which translates to salty dust, is borrowed. 
Take some shots of the picturesque snowcapped Mt. Kilimanjaro or enjoy a sundowner at Observation Hill.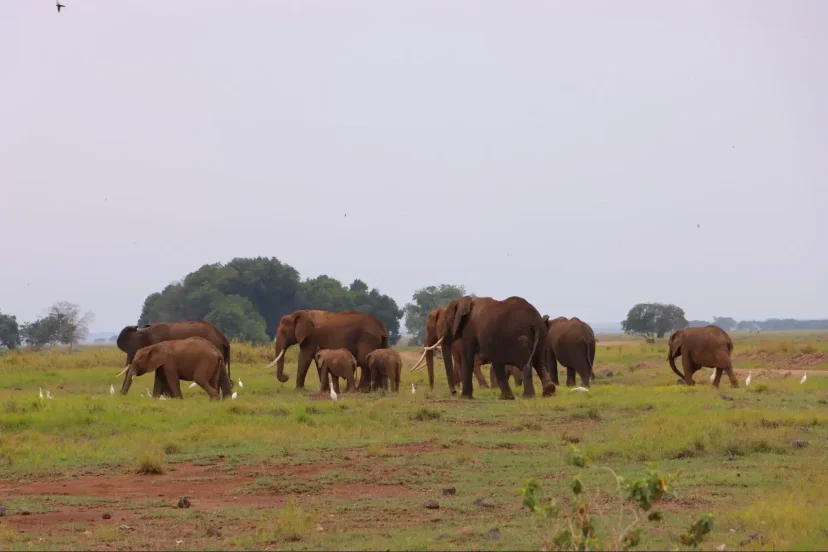 5. The Lake Nakuru National Park
Lake Nakuru is a breathtaking site nestled on the floors of the Great Rift Valley on the southern side of Nakuru and is dubbed the pink lake due to its flamingoes.
It offers many variety and beauty; you'd be tempted to think it a real-life wonderland.
This waterbody is quite stunning with its thousands of flamingoes and blue sparkling waters sights to behold. 
An all green escarpment complete with picturesque ridges and hills add to its massive charm.
And you get to enjoy this insane view from Lion Hill, Out-of-Africa and Baboon cliff, as well as the nearby Makalia Waterfall. 
The lake might be famous, but you get much more at Lake Nakuru National Park, thanks to over 56 different animal species that call it home.
These include waterbucks, rhinos, zebras, baboons, and lions.  The park is also an excellent camping, birding and picnicking spot.
Best Time to Visit the Lake
March to June have the best weather conditions, and you can catch many migratory birds. Visit the lake from April to June to enjoy lower rates.