Trips Kenya: Best Places to Visit, Packages and Cost
In this article, we take a look at 10 of the best destinations for trips Kenya. Now, this is not your average 'best Kenya tour destination' list. No! We've taken the extra step of ranking the destinations in order of brilliance based on expert recommendations and client feedback. So whether you're looking for a safari adventure or a relaxing beach holiday, we have something for everyone!
But before we dive into that …
Here's where to reach us to start planning your next Kenya visit.
Call or WhatsApp us at WhatsApp or Call at +254-704-532-105 or send us an email at safarioffers@kenyasafariholidays.uk, safarioffers@ajkenyasafaris.com, or james@ajkenyasafaris.com. 
Also Check Out Some of our Best Trips Kenya
Kenya Luxury Safari's 2023 List of the Best Destinations for Kenya Tours
From the wildlife-swamped grasslands of the Masai Mara National Reserve to the pink waters of Lake Nakuru, here's a well-thought-out list of 10 of the best places to visit in Kenya.
Masai Mara
Masai Mara… Home to the planet's single-largest animal migration (the annual great migration), an overabundance of wildlife, and a breathtaking array of accommodations. It is honestly hard to think of another national park that is as beautiful and fascinating.
Here, visitors will encounter over 90 different wildlife species including the big five, and over 550 species of birds. There's also a nearly endless list of things for guests to do including hot-air balloon safaris, game drives, bush dining, camping, bird watching, nature walks, and Masai village visits.
Oh, did we mention that the Masai Mara hosts the world's largest animal migration? Yes? A fascinating ordeal, that one! One that is graced by almost 2 million animals including wildebeests, zebras, and antelopes.
2 of the Best Safari Lodges in the Masai Mara National Reserve
Angama Mara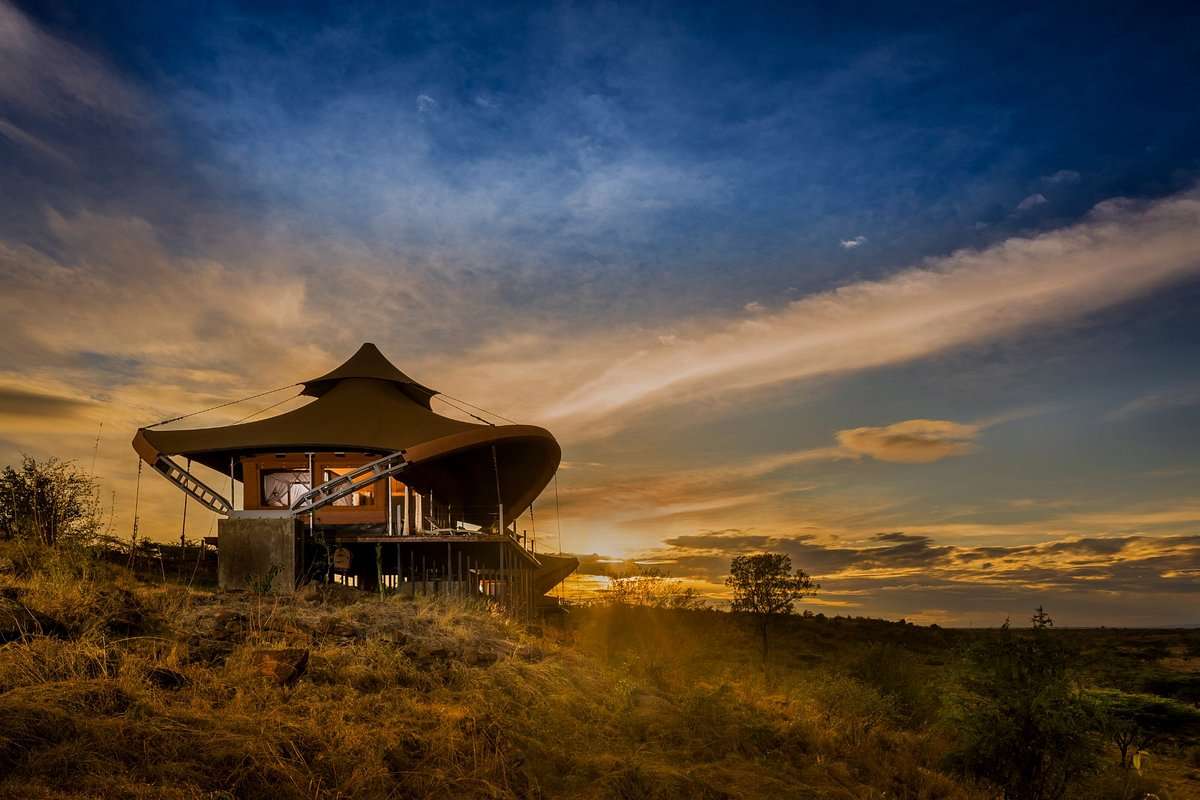 Luxurious, decadent, and unquestionably the best of the Maasai Mara National Reserve, the Angama Mara offers a stunning mix of world-class amenities and natural beauty.
The safari camp features 30 exquisitely styled tented suites, each with mind-blowing views of the Masai Mara. There's also an impeccable array of facilities to whet your appetite, including an infinity pool, bar and lounge, fitness room, gym, and library.
The Mara River Lodge
Nestled in the heart of the Masai Mara National Reserve, the Mara River lodge is an excellent choice for those on a Kenya budget safari. The camp features 19 superior tents each with stunning views of the Mara River, a private viewing deck, free WI-FI, and round-the-clock room service.
What's more, the lodge offers plenty of activities including nature walks, and bush dining; and facilities like a garden, bar, and a shared lounge.
Amboseli National Park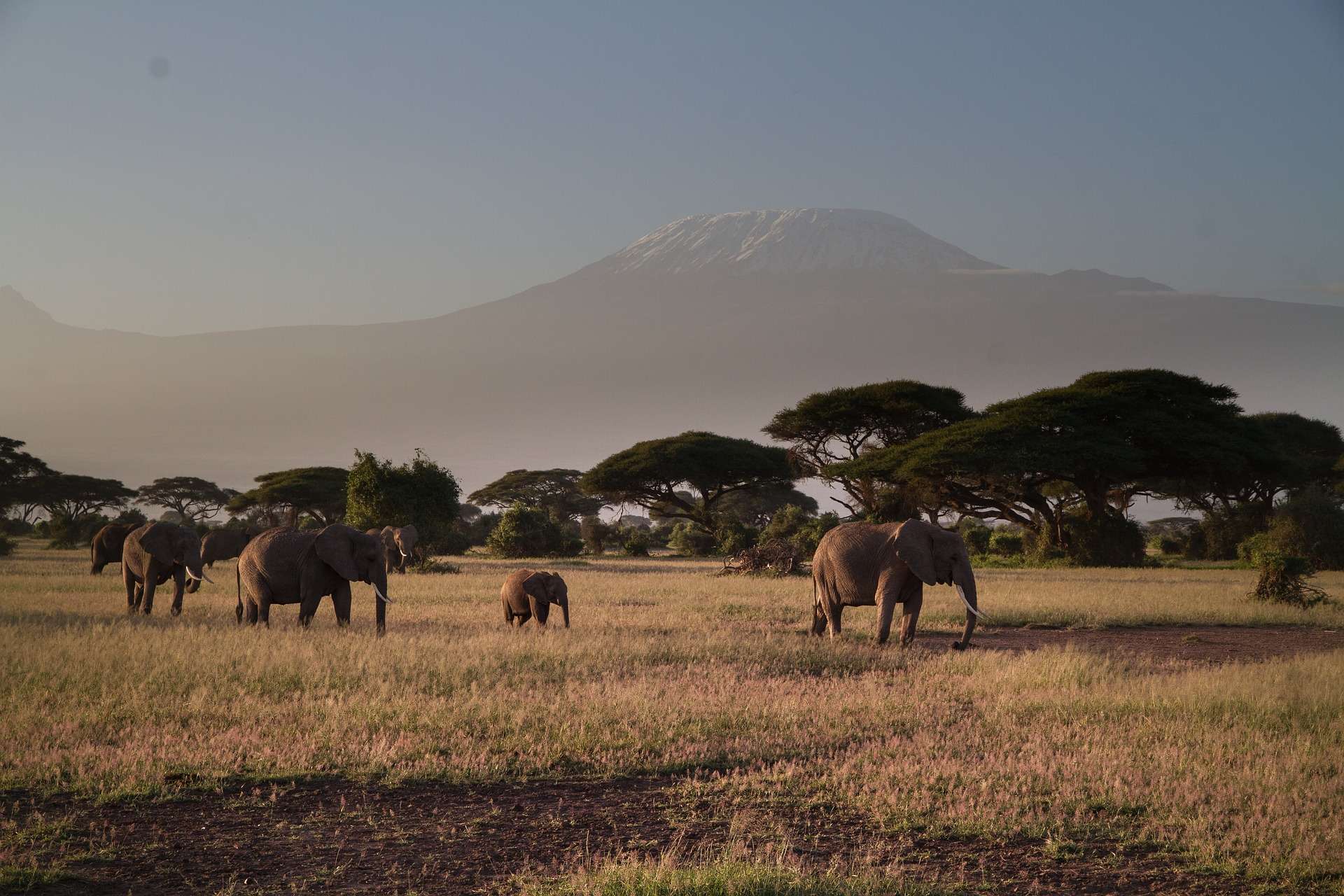 At Amboseli National Park, you are guaranteed a perspective-altering daily dose of mesmerizing sights and experiences. One of these sights is the majestic Kilimanjaro (Africa's highest peak) which pairs nicely with a romantic picnic and glass of wine.
The other is the park's abundant wildlife which features fascinations such as the African elephant, buffalo, lion, leopard, black rhinos, giraffes, wild dogs, and cheetahs.
Third on the list is its prolific birdlife featuring more than 600 bird species. And last but not least, its gorgeous landscape, which stunningly combines grassy plains, wetlands, woodlands, and marshlands.
Things to do at the Amboseli National Park
Guided Nature Walks
Game drive viewing
Bird Watching
Cultural Tours- the Amboseli National Park is surrounded by the Masai people who you can visit for a truly unique cultural experience.
Hot-air balloon safari
Amboseli National Park: 2 of the Best Places to Stay During your Amboseli Safari
Amboseli Serena Safari Lodge
Located in the heart of the Amboseli National Park, the Amboseli Serena is there to ensure your wildest Kenya safari dreams are realized. Here, guests can enjoy stunning views of Mt Kilimanjaro, African bush elephants as well as other wildlife species from their rooms and balconies. There are also several amenities to keep you entertained such as an outdoor swimming pool, massage parlor, and an on-site bar.
Elewana Tortilis Camp Amboseli
Every national park in Kenya has its star lodge and for the Amboseli National Park, that is the Elewana Tortilis. Exuding serious luxury vibes, the Elewana Tortilis Camp offers an elegant mix of comfort, hospitality, and fantastic wildlife experiences.
There are 11 en-suite tents for guests to choose from, all of which feature world-class amenities and awe-inspiring views of the park.
Bored? Ah-ah! Never at the Elewana Tortilis! Not when the camp offers exciting bush dinners, nature walks, and chimpanzee-tracking excursions
Lake Nakuru National Park
The third place on our list goes to a destination so diverse and fascinating it is crowned a UNESCO World Heritage Site. The Lake Nakuru National Park needs no introduction but here are some facts just because.
For starters, Lake Nakuru was the first rhino sanctuary in the country which, today, holds over 100 species of endangered white and black rhinos. The second, and most fascinating, is its huge population of pink flamingoes whose massive presence in the lake gives it a pink carpet appearance.
Its impressive array of wildlife is yet another major attraction, the park boasting over 50 mammal species including buffalo, hippos, waterbucks, colobus monkeys, rhinos, elephants, warthogs, and impalas.
Things to do at the Lake Nakuru National Park
At Lake Nakuru, guests can enjoy activities such as;
A boat ride
Nature walks
Bird watching
Sightseeing- lake Nakuru offers mind-blowing views of the Great Rift Valley
Camping
Where to Stay in the Lake Nakuru National Park for the Best Safari Experience
Sarova Lion Hill Game Lodge
Located on an elevated hill overlooking the breathtaking Lake Nakuru National Park, the Sarova Lion Hill is your safest bet for a memorable experience.
Here, guests get to experience some of nature's most captivating marvels while surrounded by lavish amenities. They also get to enjoy impeccable services, exquisite meals, and a variety of facilities like a spa, fitness center, swimming pool, and bar.
The Nairobi National Park
A game drive down the sprawling grasslands of the Nairobi National Park is one of the most exciting things you'll ever experience. The very first and obvious reason is its diverse wildlife which ranges from the Big Five to rarities such as the black rhino.
The second is its mesmerizing landscape which breathtakingly combines wide open grasslands, scattered acacias, and views of Nairobi's skyscrapers and buildings.
In the third position is its huge bird population which features over 400 endemic and migratory bird species.
Fun Fact: Located in Kenya's capital city, Nairobi, the Nairobi National Park is the only national park inside a capital city in the world.
Things to do at the Nairobi National Park
To have a better, more intimate interaction with the park's flora and fauna, we suggest checking out the Nairobi Safari Walk. The aforementioned is a 30km raised wooden boardwalk that winds through the park introducing guests to a beautiful variety of lions, leopards, rhinos, cheetahs, you name it!
Other things you can do in the Nairobi National Park include; game drives, bird watching, nature walks, and picnics.
Lake Naivasha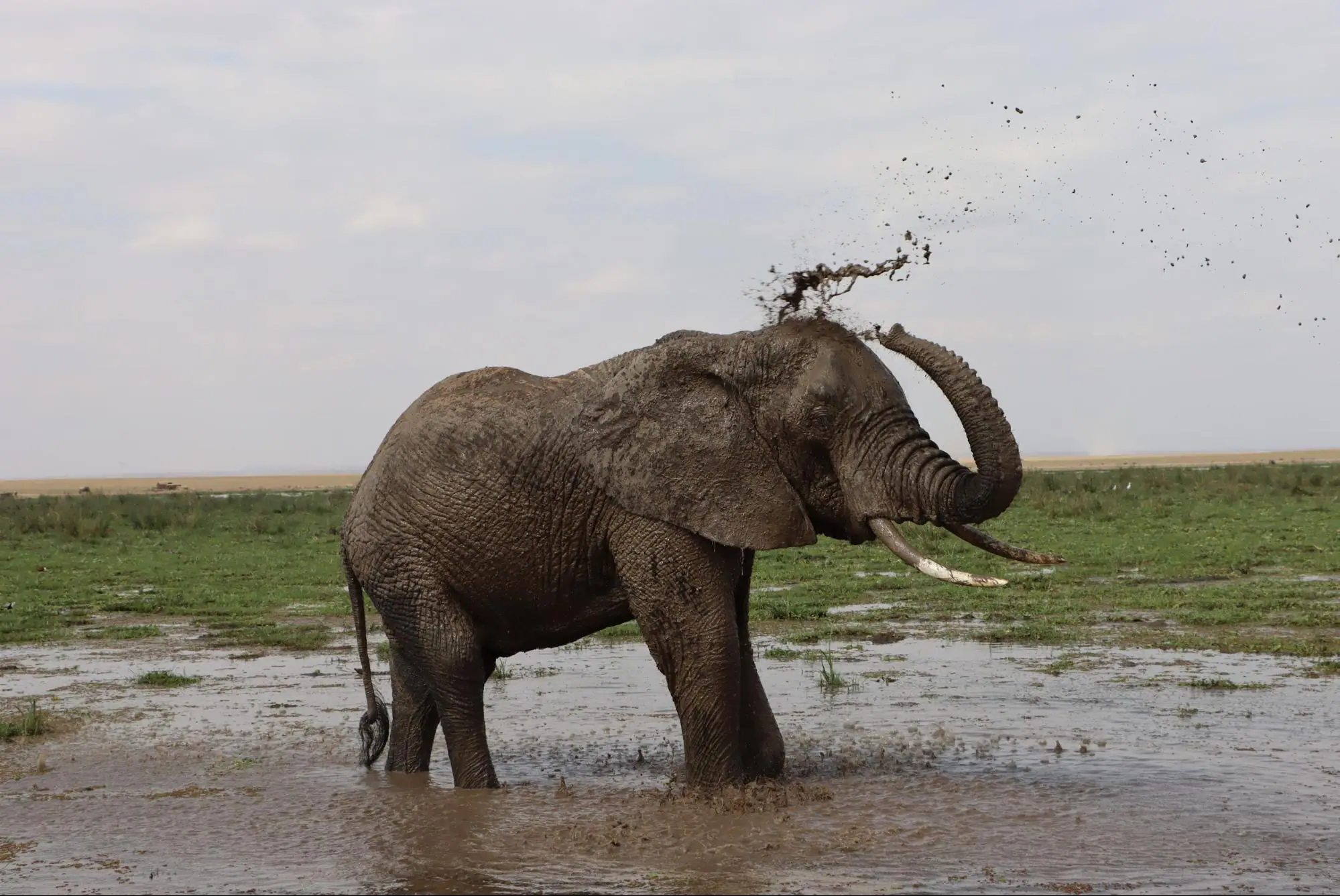 Also part of the Great Rift Valley, Lake Naivasha is a stunning natural wonder that stretches over 139 km2. This is the one place you can count on to have a refreshing and exciting Kenya safari, with activities ranging from boat rides to game drives, camping, and nature walks.
Its major attractions? Oh, where do we even start? Between housing over 1500 hippos, over 400 bird species, and countless impalas, giraffes, waterbucks, and zebras there's plenty to see at Lake Naivasha.
Lake Naivasha Lodges: Where to Stay in your Next Kenya Safari
Kiboko Luxury Camp
Planning on visiting Lake Naivasha soon? Then we suggest staying at the effortlessly chic Kiboko Luxury Camp. With its wonderful selection of over eight luxury tents, this Lake Naivasha camp aims to please, bewilder, and leave a lasting impression.
Facilities range from an outdoor pool, bar and lounge, restaurant, round-the-clock room service, babysitting services, children's activities, free WI-FI, and laundry services.
The best part? Has to be the views of Lake Naivasha and the plenty of opportunities to observe wildlife up close in their natural habitat.
Tsavo East National Park
Few places are as charming, exciting, and potentially perspective-shifting as the Tsavo East National Park. Here, hundreds of dust red elephants line the banks of the Galana River and spend hours on end rolling, wallowing, and spraying each other with its waters.
Spend your Kenya safari here and enjoy this sight as well as that of the Yatta Plateau, a 300km extraordinaire that is the largest of its kind in the world.
There's also a wide range of animals to be enjoyed, including lions, waterbucks, hippos, leopards, lesser kudu, crocodiles, buffaloes, gerenuk, and over 500 species of birds.
Things to do at the Tsavo East National Park
If there's anything you can count on it's that there will be an exciting range of activities to keep you entertained during your Tsavo tour. This is expected, seeing that the park forms the largest wildlife protectorate in the country. So which are some of the activities you can indulge in during your Tsavo tour?
Camping
Bush dining
Game drives
Bird watching
Photography
Guided nature walks
Lion tracking
Where to Stay for the Best Safari Experience at the Tsavo East
Severin Safari Camp
If it's not at the top of your bucket list then it should be. Set at the foothills of Kilimanjaro in a position that allows a bird's eye view of the Tsavo East, Severin offers great outdoors, exceptional services, stunning interiors, and faultless modern amenities.
There are 27 rooms to choose from, each as luxurious and decadent as the next. Its amenities? Oh, there are plenty including an outdoor swimming pool, bar, en-suite bathrooms, fitness room, and spa.
Giraffe Center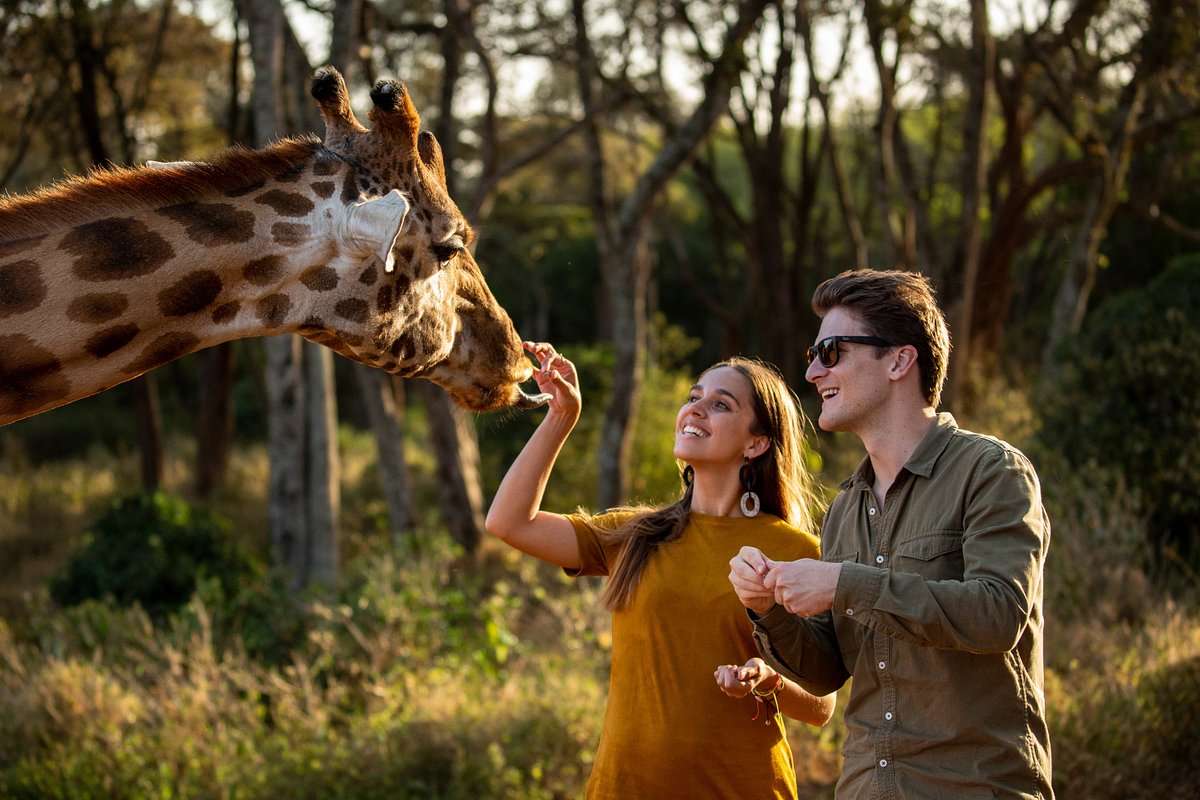 A little birdie told us that you are looking for adventure. And not just any adventure. You're looking for the kind that as well as being exciting, sends a cold chill down your spine.
Yes? Well, how about hand-feeding a giraffe at the Giraffe Centre?
Uh-huh, you heard that right! From a raised wooden platform you get to feed, pet, take selfies, and, wait for it, kiss these 19 feet tall creatures.
Now, if that isn't exciting for you, we don't know what is.
The center also has a teahouse where you can devour the world-famous Kenyan coffee as you take in its pristine surroundings and a gift shop where you can buy souvenirs.
Trips Kenya: Where to Stay at the Giraffe Center for the Best Kenya Tour Experience
The Giraffe Manor
And then there is the Giraffe Manor, a boutique hotel so posh and unique that it has its own Wikipedia page.
The setting? You guessed it – the Giraffe Center!
The manor features 12 delightful rooms which come replete with ample amenities and a unique twist – giraffes!
We are not kidding! These gentle giants spend most of the day roaming around the grounds and even popping their heads into your windows for a snack!
When you are not feeding them, there are plenty of other activities that can keep you entertained. These include game drives in the nearby Langata suburb, bird watching, and guided walks around the property.
The Giraffe Manor also has dining facilities featuring some of the best traditional African cuisines such as ugali and nyama choma.
We can tell you from experience that these dishes have an amazing way of leaving a lasting impression!
David Sheldrick Wildlife Trust
No Kenya holiday packages would be complete without a visit to this world-renowned facility. Located in Nairobi, the David Sheldrick Elephant Orphanage was founded in 1977 by Daphne Sheldrick in honor of her late husband – David.
Here you get to meet and interact with orphaned baby elephants as well as learn about their plight and ongoing conservation efforts.
The trust also offers an amazing chance to adopt an orphaned baby elephant as a way of contributing towards conservation efforts. As part of the adoption program, you will get photos and updates via email on your adopted calf's progress.
Apart from its activities with elephants, the David Sheldrick Elephant Orphanage also offers lectures, guided walks, and an elephant museum that doubles up as a classroom for school-going children.
Kenya Tours: Best Lodge Near the David Sheldrick Elephant Orphanage
The Weston Hotel Nairobi
Located just a stone's throw away from the David Sheldrick Elephant Orphanage, The Weston Hotel Nairobi is one of the top-rated hotels in Nairobi.
The hotel features stunning interiors and modern amenities that include an outdoor swimming pool, spa, gym, lounge bar, and restaurant.
The rooms are spacious and airy and feature a beautiful view of the bustling city. Even better, this Nairobi hotel offers complimentary tours to places such as Snake Park, the Bomas of Kenya, the National Museum, and Nairobi National Park.
Mombasa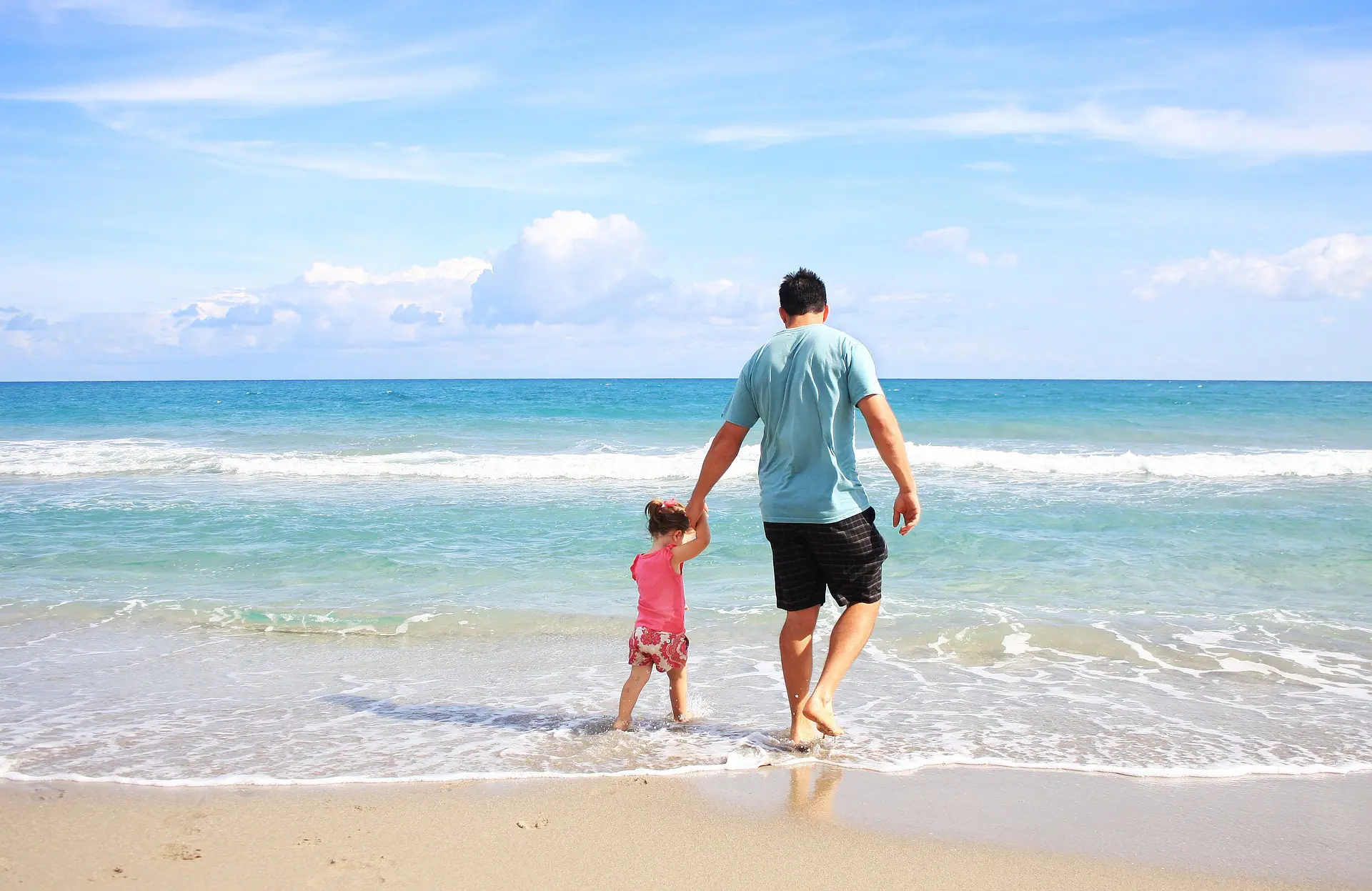 It isn't an African safari without a trip to the pearl of the Indian Ocean- Mombasa. Not only does this coastal city offer white-sand beaches, but it also features beautiful coral reefs and hundreds of islands for you to explore.
When you are here, be sure to tour Fort Jesus, where Arab traders once traded slaves, and the Old Town, which is an ancient port town filled with colorful buildings, winding alleys, and restaurants. Also make sure to visit its amazing beaches such as Nyali Beach and Diani Beach.
Kenya tour packages: Our Top Pick of the Best Lodge in Mombasa
The Nyali Sun Africa Beach Hotel and Spa
The Nyali Sun Africa Beach Hotel and Spa is a 5-star boutique hotel located on the white-sand beaches of Mombasa. This luxury resort is where sophistication meets comfort, the resort artfully combining modern amenities and comfortable interiors to offer a truly unforgettable holiday experience.
The rooms are beautifully decorated with African art and come equipped with spacious balconies overlooking the Indian ocean. The hotel also features a host of amenities such as an outdoor pool, spa, and gym.
What's more, the Nyali Sun Africa Beach Hotel and Spa offers a range of activities such as beach volleyball, kayaking, snorkeling, deep-sea fishing, and more.
All in all, the Nyali Sun Africa Beach Hotel and Spa is an excellent choice for those looking for luxurious tours to Mombasa.
The Ol Pejeta Conservancy
In true AJ Kenya Safaris fashion, we saved the best for last; the Ol Pejeta Conservancy. Now this one is exemplary for a couple of reasons the first being that it is home to two of the planet's only remaining northern white rhinos.
The second is that the conservancy is the only national park in East, Central, and Southern Africa where you can catch both the Big Five and Chimpanzees.
Third on the plethora of reasons why Ol Pejeta is King is that the conservancy is where the fastest population of rhinos in Africa can be found. And last but not least is that it holds over 10,000 large mammals including most big cats, buffaloes, elephants, hippos, waterbucks, and zebras.
Activities to Try on Your Next Ol Pejeta Trip
Visitors to the Ol Pejeta can entertain themselves with a wildlife safari, nature walk, lion tracking, photography, bird watching, and horse riding excursions.
Where to Stay During your Ol Pejeta Safari
Sweetwaters Serena Camp
The Sweetwaters Serena Camp is one of the premier safari lodges and camps in Kenya. Located in the heart of the Ol Pejeta Conservancy, this luxury-tented camp offers unparalleled views of Mount Kenya and the beautiful plains surrounding it.
Accommodation consists of luxurious tents which are set up on raised wooden platforms amongst acacia trees. The tents feature large beds, en-suite bathrooms, and private decks where you can soak in the majestic views of the surrounding landscapes.
The camp also offers a range of activities such as game drives, guided nature walks, horseback riding, and cultural visits to local Masai villages.
Frequently Asked Questions
Which is the best time to Visit Kenya?
The best time to go on a Kenya safari tour is during the dry season which runs from July to October. During this time, the animals have congregated near watering holes, making it easier to spot them in abundance. Additionally, visibility is far clearer due to the lack of foliage.
However, those looking to save some coins might want to consider making the trip during the wet season (low season) which runs from March to May and October to December. Tours are cheaper during this time due to low demand.
What type of animals will I see on a Kenya Safari Tour?
Anyone who has been on a safari tour to Kenya will tell you that the Kenyan wildlife is as spectacular as it is diverse. Step inside its national parks and you will be rewarded with sightings of everything from the majestic Big Five (lion, leopard, rhino, elephant, and buffalo) to wildebeest, zebras, gazelles and giraffes.
Other animals that you might spot while on safari include jackals, cheetahs, wild dogs, hyenas, and warthogs.
Additionally, you can also expect to see a wide array of bird species ranging from the majestic secretary birds and ostriches to the colorful kingfishers, pelicans, and flamingos.
What type of clothing should I bring on my Kenya safari tour?
When visiting Kenya it is important to consider the type of clothing you should bring.
Due to the hot and humid climate, it is recommended that you pack lightweight clothing made from natural fibers such as cotton or linen. You will also want to bring clothes in light colors like white, pastels, and beiges as these are less likely to attract insects.