Traveling to Kenya from the UK | Kenya Entry Requirements and Everything You Need to Know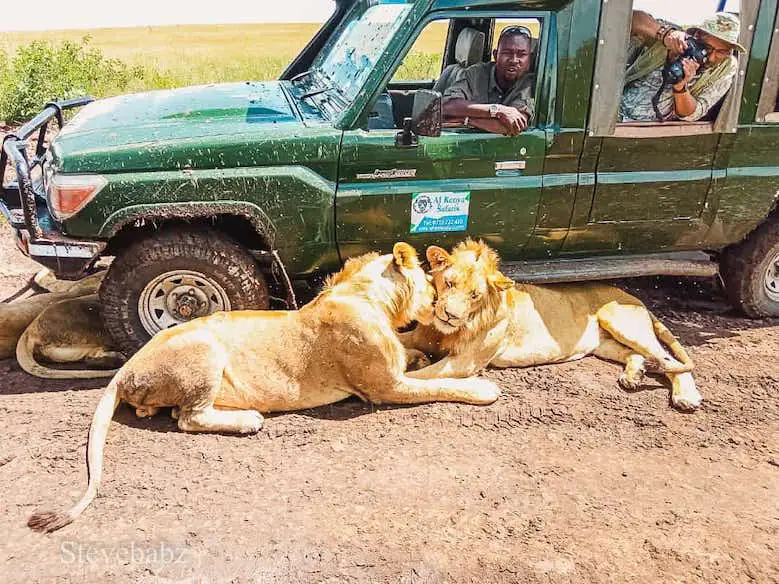 Traveling to Kenya from UK requires proper planning and orgnization. First, you have to make sure your passport and visa are up-to-date. Then there's keeping up with the health warnings and travel advisories. Getting all your vaccinations and prescriptions on time and a host of other Kenya entry requirements. Argh!
Imagine having someone as trustworthy as us take a huge chunk of those responsibilities off your shoulders. Yep, we make traveling to Kenya from the UK easier by:
Contact Us for Assistance Planning Your Kenya Safari or Business Trip
Whether you are planning Kenya honeymoon safari, a Masai Mara safari, or a business trip to Kenya from UK, we are your best bet at a successful trip. We invite you to contact us by phone or WhatsApp at +254704532105. You can also reach us via email at james@ajkenyasafaris.com or safarioffers@kenyaluxurysafari.co.uk.
We are the local experts of Kenya travel from uk. Our promise is to show you our country better than anyone else.
Travelling from Kenya to UK - Our Most Book Kenya Safari Packages
Kenya Entry Requirements for UK Residents.
The following are the entry requirements
Vaccines and Medical Requirements
The UK government advises that you check for health advice from the National Travel Health Network and Centre 8 weeks before traveling to any country.  
This helps you;
Get vaccine recommendations specific to the country you're visiting. 
Know about any current outbreaks and health risks in the country you're visiting and precautions you should take to stay healthy. 
The following is a list of vaccines you should consider when traveling to Kenya from the UK. 
Hepatitis A for adults
Yellow fever vaccine certificate if you've recently visited a high-risk country or spent 12 hours in transit in high-risk countries.
Hepatitis B
Cholera
Meningitis
Disclaimer: The above vaccines are not mandatory and some are not necessary. Consult with your local physician for recommendations.  
The COVID-19 Vaccination
Those traveling to Kenya from the UK must be vaccinated against COVID-19. They are also required to;
If unvaccinated, you must take a PCR test before traveling, and upload the negative certificate to either the Global Haven website or  PanaBIOS.
Present proof of vaccination. Kenya accepts the UK's NHS COVID pass.  If you are vaccinated, you only need to provide proof of vaccination.
Fill out a traveler health surveillance form via the jitenge app to self-report symptoms within the first 14 days in Kenya.
Undergo a temperature and symptom screening at the airport
For more information, please check out this website. Those Exempted from the COVID-19 Vaccination rule include:
People who have had COVID-19 in the past 90 days.
Those medically exempted from vaccination (they must show proof)
Children under the age of 17
Crews on layover
The COVID-19 Vaccination
Visa, Work Permits, and Passport Requirements for those Travelling from the UK to Kenya
Passport Requirements
Your passport should be valid for at least six months before arrival. 
You must also have two or more blank pages in your passport. 
And are required to use the same passport when applying for your visa and traveling. 
Visas
Visas are mandatory
for those traveling to Kenya
from the UK
. One can securely obtain an e-visa from the
e-visa website
.  But not to worry if you're pressed for time or don't understand the application process: our team can help you with that. 
Work Permits
Traveling to Kenya for work? Then you need a work permit.  Obtain a work permit through the
Department of Immigration Services
or spare yourself the hustle by giving us a dial. 
N.B
: Foreigners working in the country without permits, whether self-employed or in volunteer positions, risk deportation.  
Return Documents
Those returning to the UK must show proof of COVID-19 vaccination. 
UK Emergency Travel Documents
UK travelers with valid Emergency Travel Documents are allowed entry and exit from Kenya.  The catch? ETDs must be valid for at least six months from the date of arrival.  
Travel Advice for those Traveling to Kenya from the UK
You've probably seen the travel advisories the UK has issued against traveling to Kenya. And in our defense, those advisories are directed to a few, isolated parts of the country. Parts that are not even captured in any of
our safari itineraries
. We do, however, advise that you take these basic preventive measures. 
Never leave your luggage unattended.
Avoid walking in lonely, isolated streets.
Always have a mask on in public
Always have your alien ID card with you. 
Never leave your drinks unattended in clubs, especially. 
Be on the lookout for pickpockets! 
Local Laws You Should Adhere to in Kenya
Foreigner or not, no one is above the law in Kenya. Here are a few local laws you should adhere to in Kenya. 
Visitors who work without work permits risk deportation
You risk serious jail time or deportation for:

Possessing guns, ammunition, and explosives 
Buying, selling, or possession of illegal drugs
Exchange of counterfeit goods or money
Promotion of any pornographic material
Poaching or any involvement in the buying or selling of ivory.
Racism
Can I travel to Kenya from the UK? 
You can take a direct eight-and-a-half-hour flight from the UK to Kenya through
British Airways
. These flights are frequent, flexible, affordable, and the best, most convenient way to access the country.
Emirates
also offers 21 weekly layover flights to Kenya.  
How long is a flight to Kenya from the UK? 
On average, a direct flight from Kenya to the UK takes eight hours, 30mins. Indirect flights can last anywhere from 11 to 36 hours, depending on how long layover lasts.
Flying to Kenya from the UK
Due to the availability of direct flights from Kenya to the UK and vice versa, it is relatively easy to move in and out of these two countries. They are, however, requirements one has to meet to gain access to either of these two.  PCR tests not older than 72 hours are required. And one has to meet the Visa and passport entry requirements required. Those returning to the UK also have to take pre-departure COVID-19 tests before departing from Kenya.