Meet Our Passionate Team of Travel Experts
At KenyaLuxurySafari.co.uk (a fully owned subsidiary of AjKenyaSafaris.com LTD), we are a  dedicated team of travel experts with an appreciation for Kenya that is as profound in our knowledge of it. 
Born and raised in the country, we have had the pleasure of travelling extensively through it. This experience has made us wizards in creating wholesome and exciting custom-made safaris.  
When you are travelling on a budget or want nothing short of an extravaganza for your safari, we are who to call. 
When you are looking for guides that offer that perfect mix of culture, varied perspectives, and experiences, we are who you dial.  
Our deep passion for travel is married with professionalism, openness, and compassion to create transcendent travel experiences for our clients.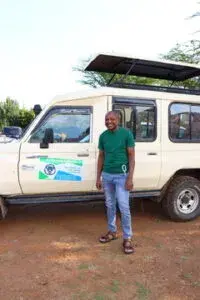 Founder and Managing Director
Consumed with the burning desire of letting the world in on the secrets of Kenyan marvels, leaving a high-paying accounting job was a no brainer for James. 
He was there when AJ Kenya Safaris.com hit the ground running and is one of the reasons the travel company continues to soar and now birthed KenyaLuxurySafari.co.uk. 
Thanks to his accounting background, he is the magic wand behind our favourably priced safaris and the man you have to thank for perfectly executed safari itineraries. 
Other than that, James outlines our company goals and objectives and ensures all other employees strictly adhere to them.
His Most Memorable Travel Experience - Wasini Island
8th September 2019, Wasini Island.
Wasini taught me that beauty is silent. It taught me that there is a lot to be learned just by staring at the effortless morning sunset. 
It taught me that there is no problem a champagne bottle, striking beach, and warm, inviting turquoise waters cannot solve.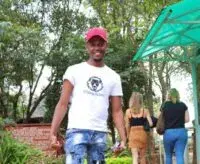 Born and raised in Kenya, Henry is a man deeply consumed by wanderlust. He has been to all counties in Kenya but one, so it's safe to say that he knows the what's what of the country. 
He is that light moment in the middle of serious zoom calls, he is the guy that spots even the rarities, and he is that missing bit of the puzzle needed to make your safaris unforgettable. 
There is never a dull moment with Henry in your safari van.
His Most Memorable Travel Experience - Masai Mara National Reserve
22nd March, 2021, Basecamp Masai Mara, Masai Mara.
I've never loved the idea of playing favourites when it comes to Kenyan safari destinations. 
But since you asked, the Masai Mara has been my most recent brush with the Kenyan magnificence. Notice I didn't say favourite. 
Sunset, game drives, its rich wildlife and vegetation, cosy hotels and hot-air balloon safaris are what I loved the most there.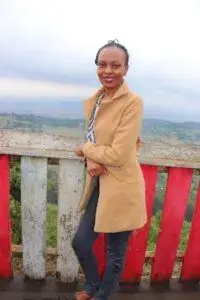 Senior Travel Consultant/ Travel Specialist
She doesn't just get the job done- she does it with utmost perfection, and we near worship her for it. 
We call her Judy or sometimes the company's oracle, for her skill set is as rare as unmatched. 
Her wizard-level competence is best utilised in the travel consultancy/specialist field, and take our word for it- this is the closest you will ever get to organising near-perfect safaris. 
You will love how easy she is to talk to, how she finds solutions to your every safari need, and how her discipline, dedication and management skills know no bounds.
Best Destination in Kenya - Lamu Island
When I die, bury me in Lamu. Make my soul one with her rich history, and let my spirit fly over the filling aroma of her Swahili delicacies. 
Lamu is more than meets the eye to me. It is tranquillity never-ending, and sunrise and sunsets are as magical as life itself.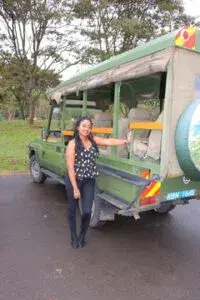 From the magnetic coastal side of Kenya to its scenic landscapes, wildlife-rich parks, and historical towns, Lynette's knowledge of Kenya does span the globe. 
The travelling bug bit when, as a five-year-old, her family embarked on a two-week road trip across the country. She has never looked back since. 
Her quick wit, superpower ability to organise trips quickly and meticulously, and attention to detail have made her an invaluable asset for the six years she has been with us. 
We worship her for her ability to engage clients effortlessly, infectious energy, and intense passion for travel.
Most Memorable Travel Experience - Diani Beach
It's hard picking a favourite when every travel experience in Kenya has been as surprising, exciting and unique as the next. 
I, however, do have a weak spot for magnificent coastlines, breakfast with views of the luscious Kenyan countryside, dancing and wildlife.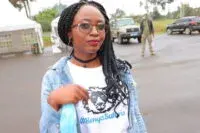 With an itch for travel she could not quell, Loise had no choice but to leave a high-paying corporate job. 
She has an undeniable passion for all things Kenya and an even more burning desire to share her love for the country with clients.  
When she isn't engrossed in planning your safaris and itineraries, she responds to your emails and phone calls or makes adjustments to trips as per request. 
There is everything to love about her bubbly self, her selfless dedication to work, and the graceful way she lives every moment in time.
Most Memorable Travel Experience - Amboseli National Park
The Amboseli National Park and the Giraffe Manor are glorious in my book. 
The Amboseli for its wildlife, elephants especially, its tranquillity, beauty and timelessness and the Giraffe Manor for its luxury, giraffe breakfasts and delicious wines.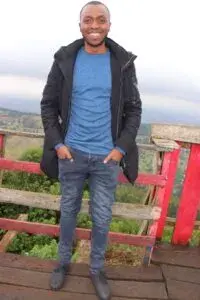 In David's perfect world, machines can talk, and cars can fly. He is our engineering guy, the man responsible for making our websites easy to navigate and look as stunning as they do. 
Have you seen our impeccable website design and layout? Yes?  That's all David. 
He is not a complete geek, though; he is a delight to talk to when he finally makes it back to earth and quite the energetic bloke when it comes to sports.
Most Memorable Travel Experience - Diani Beach
I have had quite a number- it's hard for Kenya not to sweep you off your feet. But Diani soothed me out of a dark place. It's hard to sulk when surrounded by such effortless beauty. 
The water, the ambience, swimming with dolphins, Swahili delicacies, weather, top-tier hotels, and stunning coastline. There's everything to love about Diani.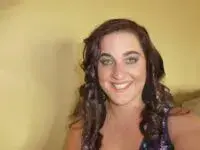 Not to blow our own trumpet, but you must be incredibly brilliant for a client to turn into a member. 
Destiny landed Ayanna into our arms when she booked her very first safari into Kenya in 2008. She hasn't left since. 
Passion and dedication are her other names, traits that have seen her involved with close to 300 safaris in and out of Kenya. 
We adore her for her infectious laugh, how she can never have enough of nights around the campfire, and how she selflessly gives. 
She is solely responsible for assembling the Aj Kenya Safaris.com team.
Favourite Safari Destination - Masai Mara National Reserve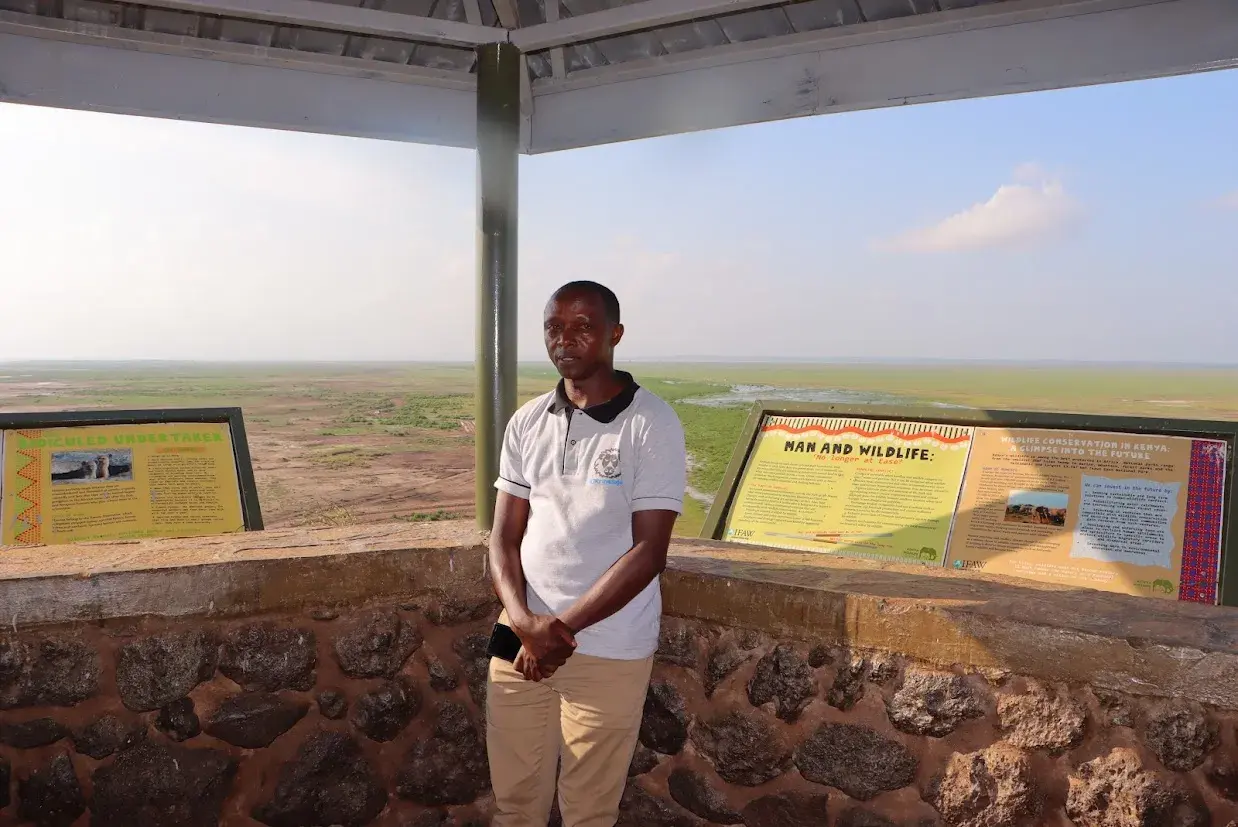 Senior Safari Guide/Leader
Peter is the guy who handles the groundwork. He is with you from when you land at JKIA to when you board your flight back home. 
He also helps organise and manage our silver/gold level safari guides to ensure you always get a 5-star service while in the wild. 
Peter is celery responsible for ensuring our guides continue to learn to improve their interactions with our clients.
Best Kenyan Destination - Kenyan's Jungles and Beaches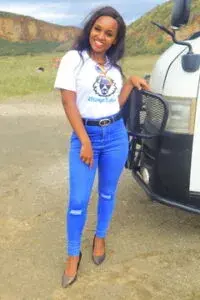 Meet Gladys, and she hates it when we say this, but she is the girliest girl ever known to humankind. 
She is the sweet hello behind our telephone line, a job she has executed perfectly for the four years she has been with us.
Her job description involves answering online queries, making hotel reservations, booking flights, and explaining company operations.
Best Kenyan Destination - Diani Beach
You will find me there if it has blinding white sands, warm, inviting waters, hued skylines, breathtaking sunsets and delicious margaritas.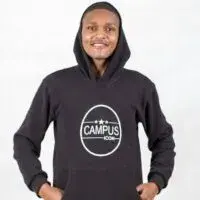 The story began 29 years ago in a sleepy village nestled on the western side of Kenya. 
Five years as an intern in a reputable Batswana travel agency, and six years as our own, we have the most outstanding travel consultant in the market. 
Albert knows his craft, and he is even more versed in his execution. He recommends destinations, takes care of the planning bit of things, and tailors trips to your liking.
Most Memorable Safari Experience - Masai Mara
We think we are unique, somewhat irreplaceable until we are humbled by the magnificence of a Mara hot-air balloon safari. 
The experience showed me just how insignificant we all are. There is always something bigger… something even better.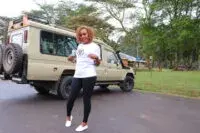 Show us an employee as diligent and dedicated as Lydia, and we'll call you out for the liar that you are. 
Lydia carries perfection to work every morning and serves our clients with the biggest smile on her face. 
For six years now, she has broken the exemplary meter when offering safari consultation services. 
Our clients adore her if the thousands of mostly positive reviews are anything to go by; we do too.
Most Memorable Safari Experience - None
I am of the strong opinion that having favourite destinations is limiting, so I have none. I go where the wind leads me and thrive. 
Thriving… that's the secret because there's beauty to be found even in the not so beautiful places.
International Tour Specialist
If anything, being in the tourism industry for more than a decade has taught Harrison how to plan a mean safari. 
His first encounter with travel was a happy accident that happened more than ten years ago when he was recruited into the tourism ministry. 
He hasn't looked back since and has been part of our team for six years now. 
To Kenya, to the Bahamas or the Maldives, Harrison's expertise knows no bounds.
Best Destination - The World
I have been to all seven continents in the world and haven't failed to be impressed each time. 
And so I refer to myself as a citizen of the world, because the world is my favourite destination.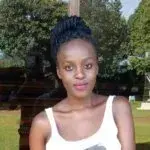 "My thoughts are my gifts to mankind, so I dress them up as words and paint the world with the beauty of their existence," Eva. 
We take no credit for the beautifully crafted articles and travel journals on our website; that's all, Eva. God bless her soul. 
We do, however, take some credit for providing her with a platform from which her talent and love for writing have grown. 
Today, she is a recurring face in some of the country's most popular travel magazines and guides books.
Best Kenya Safari Destination - Masai Mara
I have been to all destinations in Kenya, and nothing compares to Masai Mara, whether it is the migration season, Christmas season, or any other season. 
I especially cannot get enough of this 4 Days Masai Mara Safari Package. I have experienced it three times now and I still want more.