The Classic, 10-Day Kenya Safari Tour - Itinerary, Package and Cost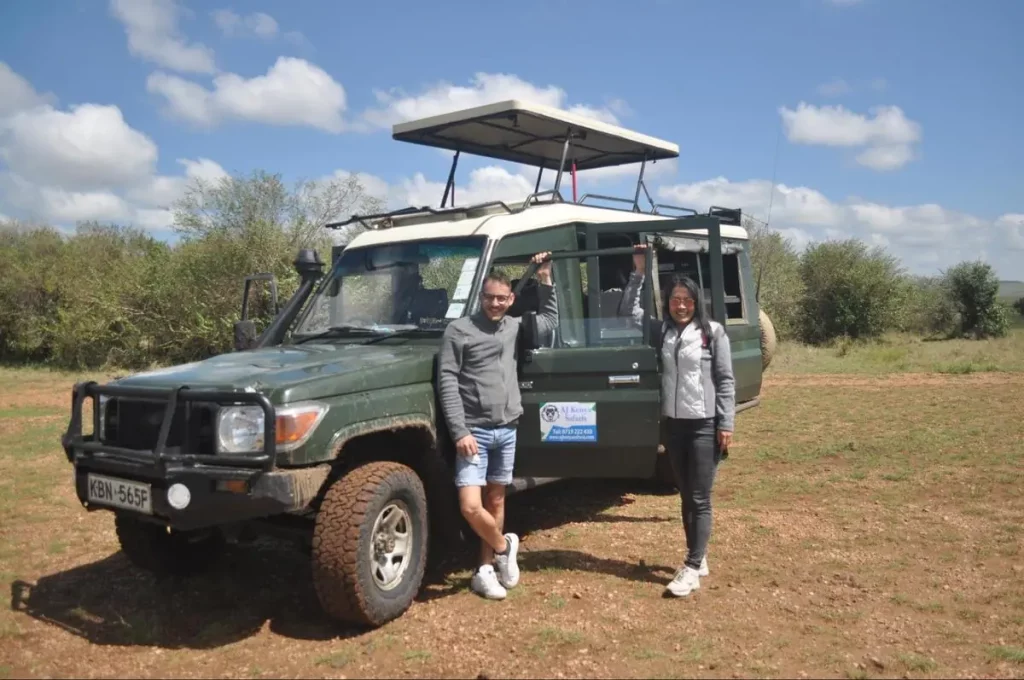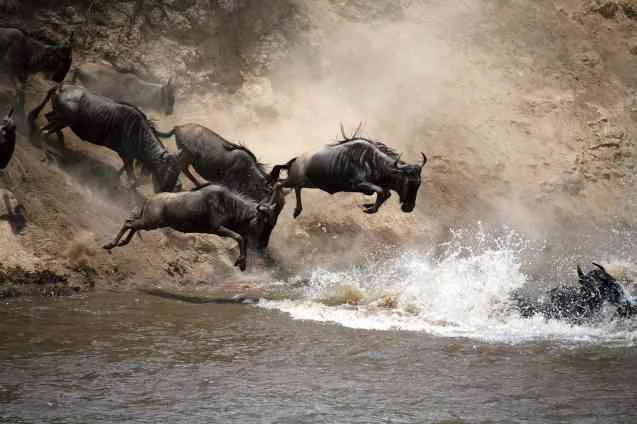 This 10 days luxury Kenya safari tour pays tribute to the beautifully diverse and ever-fascinating attractions of Kenya. We begin in the Ololo Safari Lodge which seduces with its effortless style and personalized service and then we're off to the Solio Game Reserve for mind-blowing rhino viewing experiences and sceneries. 
After Solio comes Ol Pejeta where two of the world's only remaining northern white rhinos are found. We end it off at Mara, Kenya's most visited tourist attraction and where the planet's single-largest animal migration happens. You will capture the big 5, the big cats, giraffes, zebras, and the over 450 bird species that reside in the Mara.
Photos of the Hotels We have Suggested for this 9 Days Kenya Safari Itinerary
Outside Ololo Safari Farm
Inside Luxury tent at Ololo Safari Farm
A night view of Ololo Safari Farm
Outside Ololo Safari Farm
Zebra at Nairobi National Park - Ololo Safari Lodge
Resting area at Solio Lodge
Outside meal setting at Solio Lodge
Inside Luxury Tent at Solio Lodge
Helicopter landing at Solio Lodge
Inside Jambo Mutara Swimming pool
Luxury tented camp at Jambo Mutara
Inside Luxury Tented camp at Jambo Mutara
A view of the pool at Jambo Mutara
Dinner setting at Jambo Mutara
View of Angama Luxury Tent
Night View of Angama Camp
Aerial view of Angama Mara
Hot air balloon at Angama Mara
How to Book This 10 Days Kenya Luxury Safari with Us
The Summarized, 10 Days Kenya Safari Itinerary
Details 

Highlights 

Day 1

Pickup from JKIA – Transfer to Hotel 

Overnight a Ololo Safari Lodge & Farm

Day 2

Nairobi National Park, David Sheldrick, & Transfer to Solio Game Reserve

Overnight at Solio Lodge 

Day 3

Full-Day at Solio Game Reserve

Overnight at Solio Lodge 

Day 4

Transfer to Ol Pejeta & Afternoon Game Drive

Overnight at Jambo Mutara Camp

Day 5

Full-Day at Ol Pejeta – Rhino Tracking

Overnight at Jambo Mutara

Day 6

Flight to Masai Mara & Afternoon Game Drive

Overnight at Angama Mara

Day 7

Full-Day at Masai Mara 

Overnight at Angama Mara

Day 8

Hot Air Balloon, Maasai Village, Game Drives

Overnight at Angama Mara

Day 9

Morning and Afternoon Game Drives

Overnight at Angama Mara 

Day 10

Flight to Nairobi & Transfer to JKIA

Items Included 

All transfers, Activities, Accommodation, Hot air balloon, Maasai village, Local flights, and More

Items Excluded 

International flight, Money transfer fee, Visas, Tips, and Travel insurance

Safari Price Per Person

From GBP 8,298
Detailed 10 Days Classic Kenya Safari Tour Itinerary
Day 1: Arrival in Kenya and Transfer to Ololo Safari Lodge
After arrival at the Jomo Kenyatta International Airport, you will be picked up by one of our safari directors and driven to the Ololo Safari Lodge. See, it is hard to imagine a more magnificent setting for a luxury safari tour than the Ololo Safari Lodge. 
The lodge sits on the banks of the Mbagathi River on the southern border of the Nairobi National Park, where thousands of wildlife and birds mingle. Unique and diverse rooms are the norm here, each exquisitely designed with en-suite bathrooms and private viewing decks. 
You have the option of staying indoors or heading out to the Nairobi National Park for an evening game drive. 
The Nairobi National Parks plays host to more than 50 different mammal species including the Big Five, buffaloes, giraffes, and hyenas. It is also home to over 400 bird species and some of the country's most spectacular landscapes.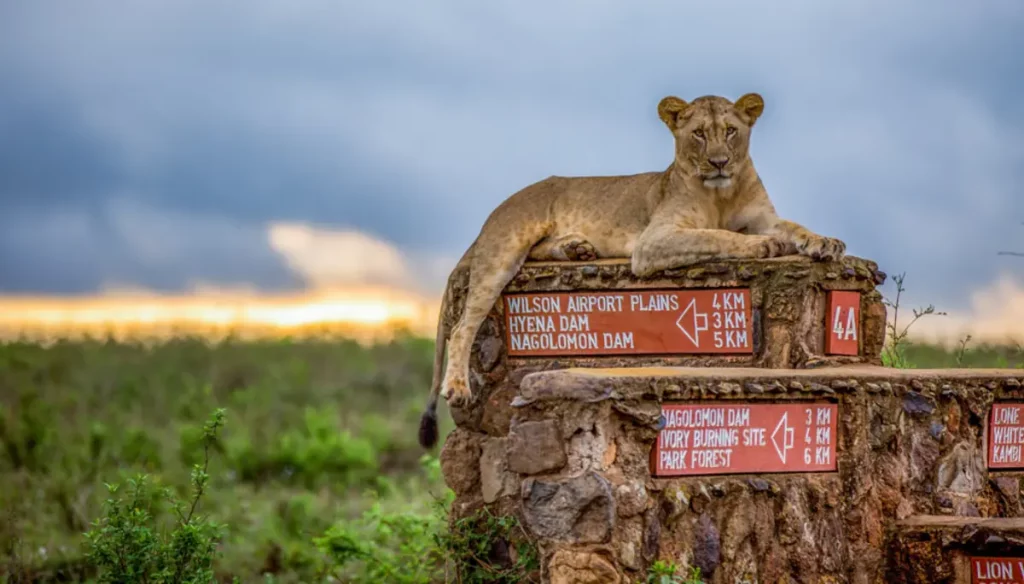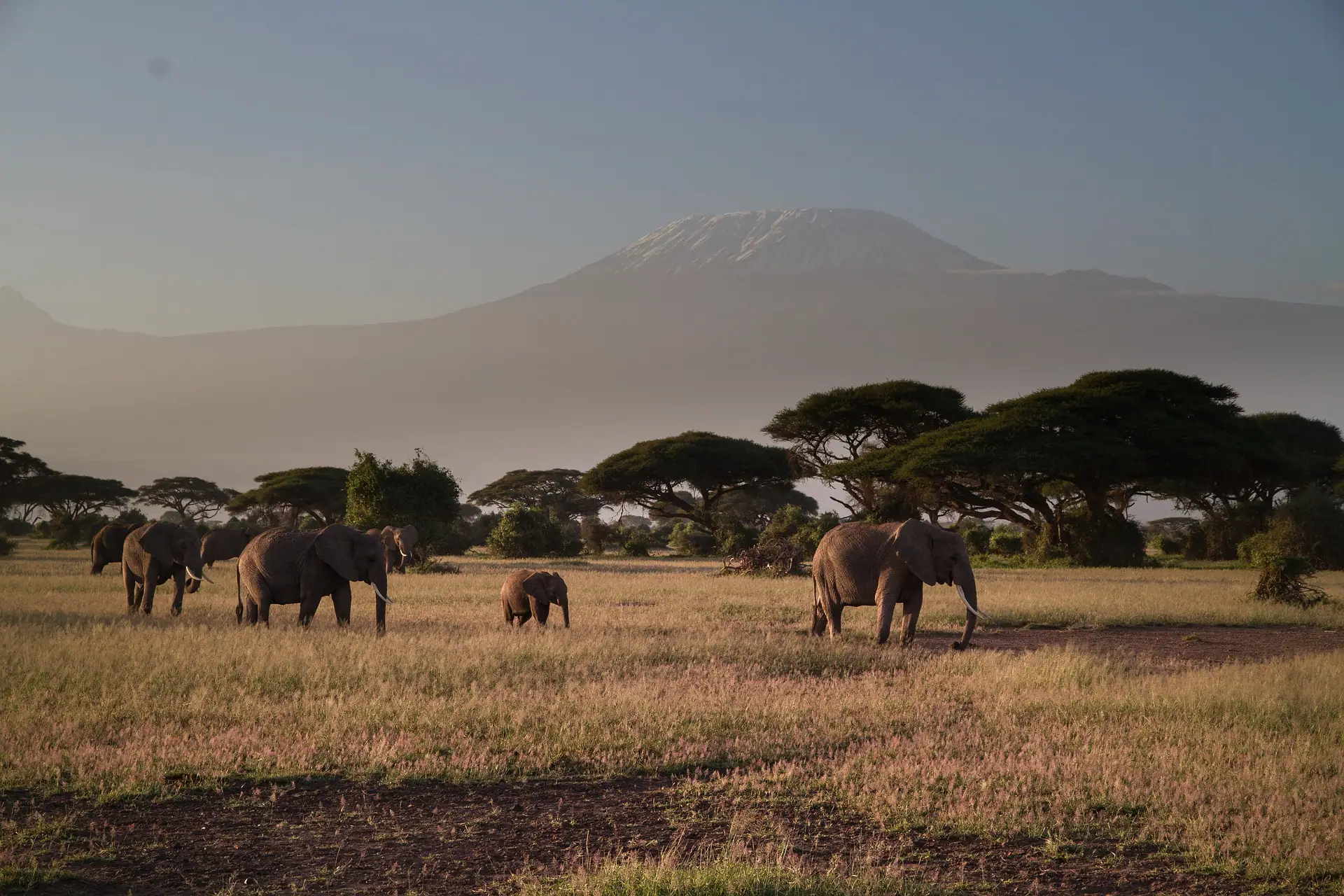 Day 2: David Sheldrick Elephant Orphanage Visit / Road Trip to Solio Game Reserve
Breakfast. Check out. And, at 10:30 A.M, we embark on a 50-minute drive to the David Sheldrick Elephant Orphanage. While it is only open for one hour- 11 am to 12 pm- the orphanage will, and you can take our word for it, steal your heart. 
Because, seriously, nothing's cuter than watching baby elephants feed and play with each other especially when you have a little background info of their history. See, the orphanage was founded in 1977 as a rescue and rehabilitation centre for orphaned and abandoned elephant calves. 
We have lunch at 1:00 P.M and thereafter commence our road trip to the Solio Game Reserve. We will stay at Solio Lodge.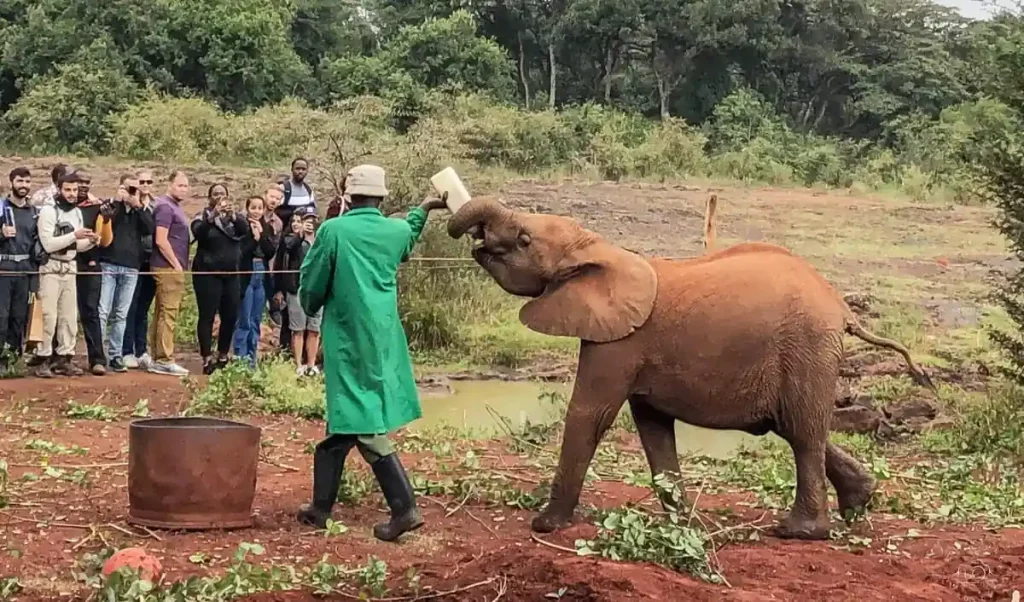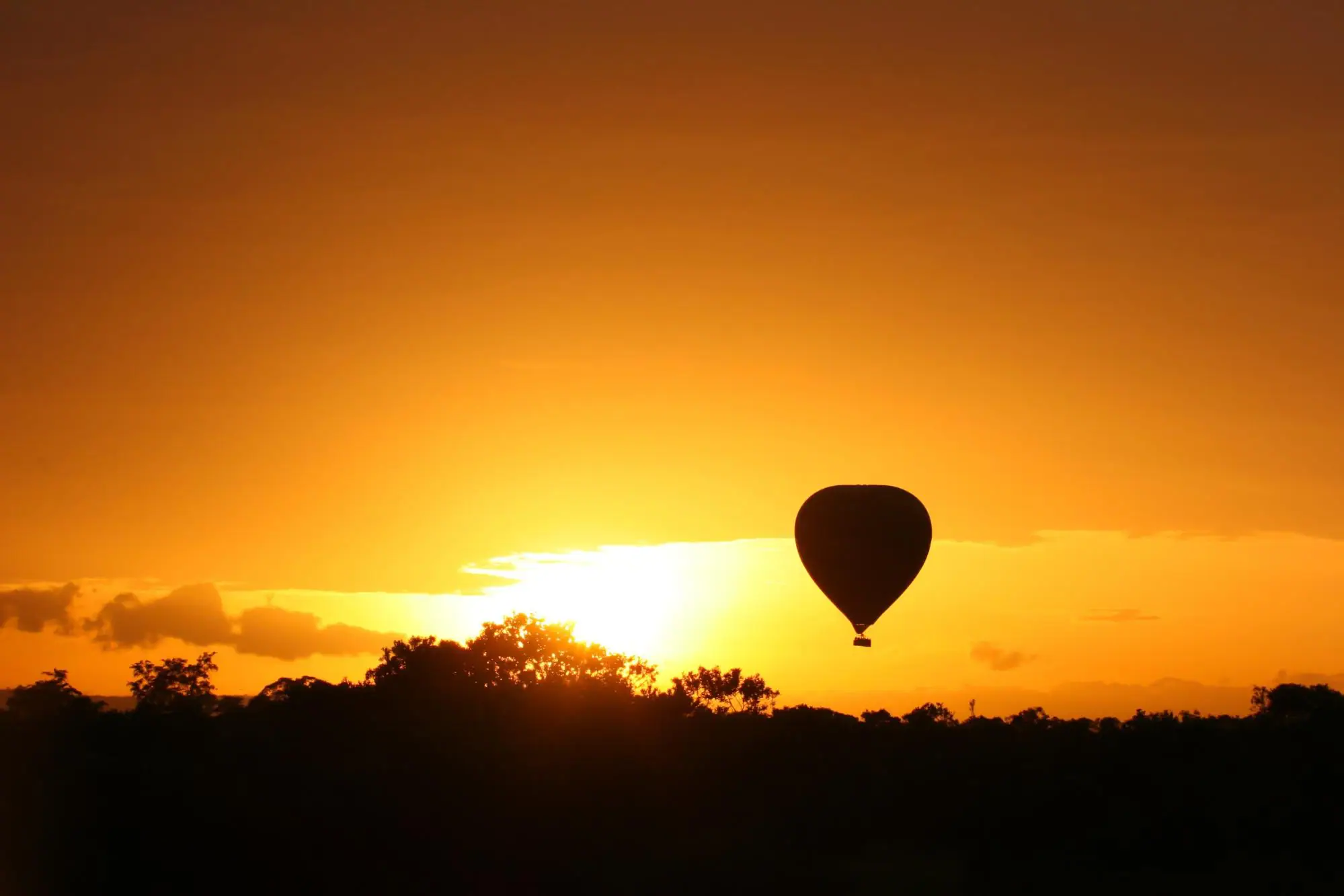 Day 3: Full Day Rhino Safari at Solio Game Reserve
Savor a leisurely breakfast then join us for a full-day rhino safari at the Solio Game Reserve.  Breathtaking. Unforgettable. Wild. These are just a few of the words that can be used to describe rhino safaris at the Solio Game Reserve. The reserve is sandwiched between Mt. Kenya and the Aberdare Mountains, approximately 180 km from Nairobi. 
Your day will be spent tracking its over 200 rhinos, discovering their habitats, and learning about their behaviour. Is it worth it? You bet it is. Because there's more than just rhinos to spot as Solio also hosts an impressive variety of buffaloes, zebras, elands, oryxes, impalas, waterbucks, gazelles, warthogs, lions, cheetahs, elephants, serval cats, and more than 350 bird species! 
Once you're done with your day out in nature, we will return to our lodge for dinner and a well-deserved rest.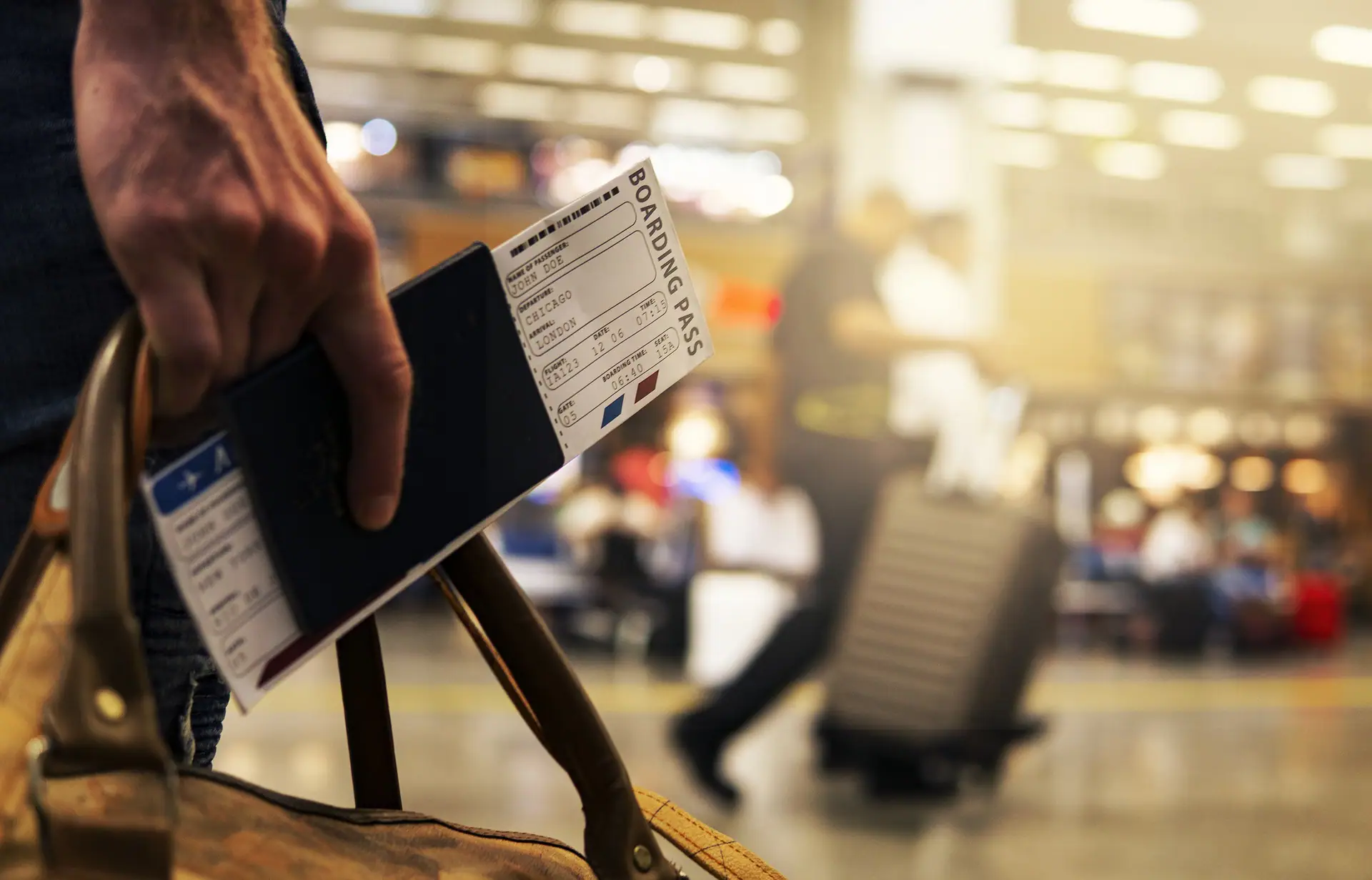 Day 4: Road Trip to the Ol Pejeta Conservancy
A one-and-a-half drive takes us to the Ol Pejeta, a legendary Kenyan conservancy that is as stunning as it is diverse. Literally, every sense you possess will be assaulted by the sounds, smells, and sights in the conservancy. One such fascinating sight is the Jambo Mutara Camp, where you'll be staying for two nights.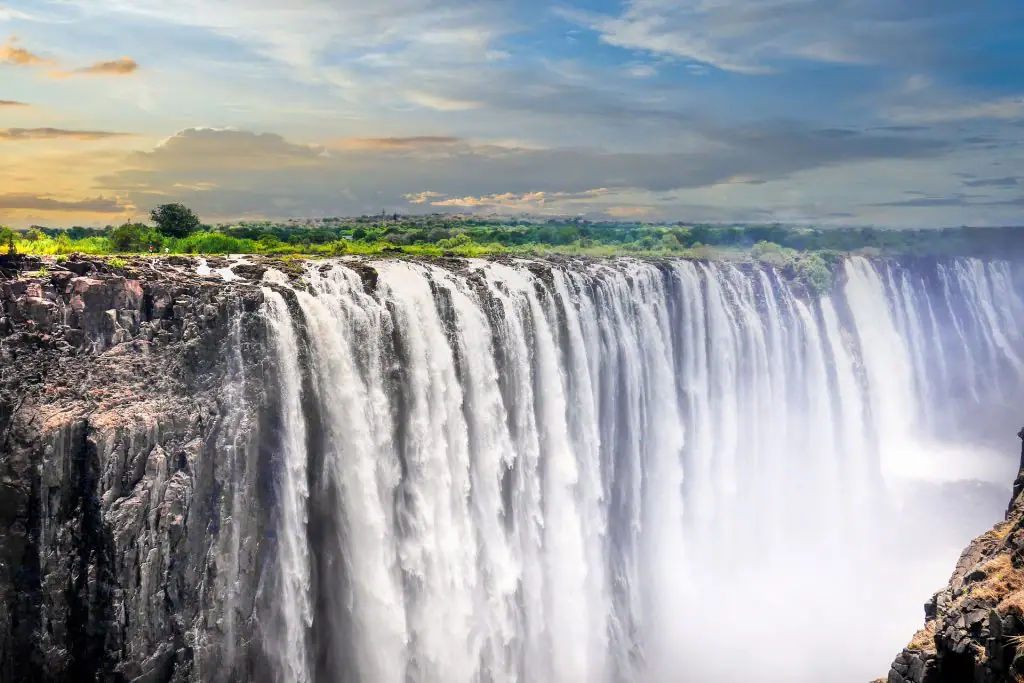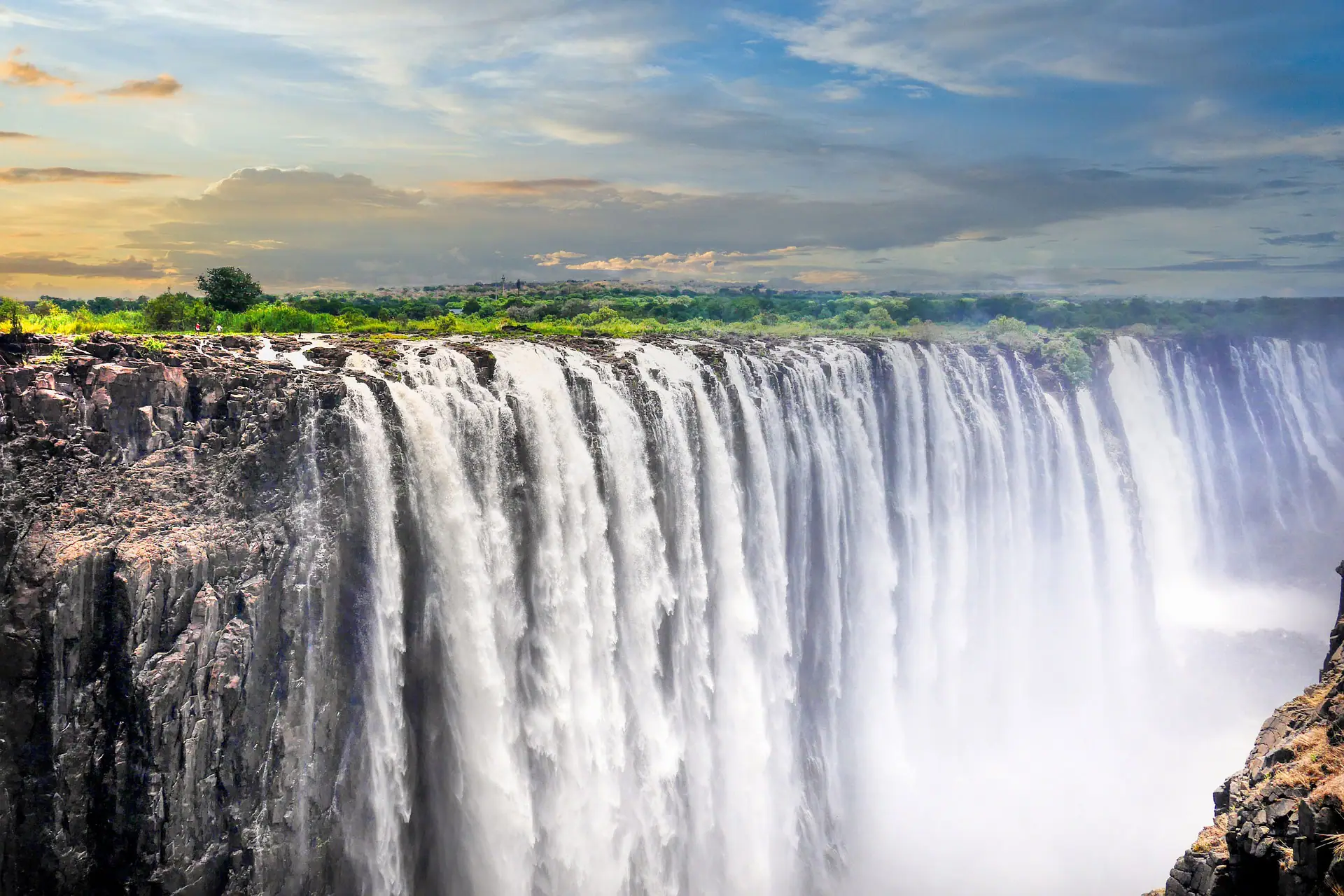 Day 5: Morning Game Drive and Rhino Tracking Safari
The appeal of Ol Pejeta lies in its spectacular contrasts: the lushness of its sprawling grasslands, the gape-inducing variety of its wildlife, and the colourful array of its incredible bird selection. 
We are in the reserve at the crack of dawn, well-tucked into our safari Landcruiser carefully and intently marvelling at these wonders. To discover over 10,000 large mammals including all of the Big 5, chimpanzees, giraffes, wild dogs, elands, waterbucks, and so much more. The conservancy is in fact the only place in East Africa where you can spot both the Big Five and the chimpanzees. How cool is that! 
At midday, we find a shady spot in the park and settle for a delicious packed lunch. Your rhino tracking safari begins an hour later. Rhinos. And not just any rhinos. Northern white rhinos. So…. what's the fuss about? 
Well, there are only two of them remaining on the planet and both are located in the Ol Pejeta. Do we have your attention now? 
Your evening is spent tracking these rhinos (the northern white rhinos) as well as the other rhinos present in the park (there are about 80 black rhinos and a couple of southern white rhinos). 
We drive you back to your lodge just as the sun begins to set for a quiet and intimate sundowner dinner.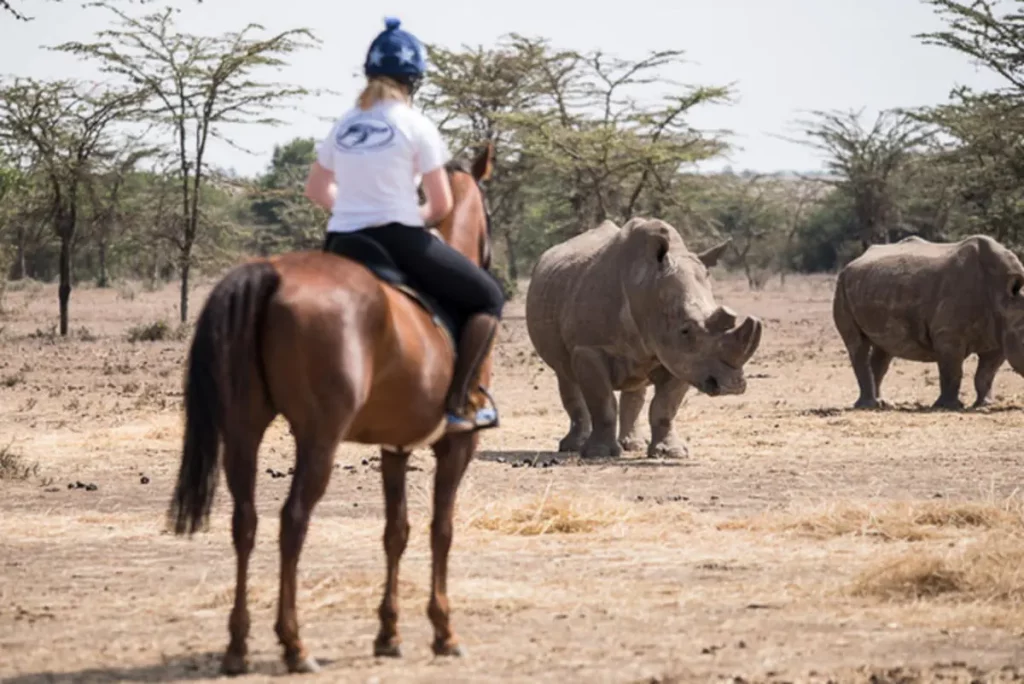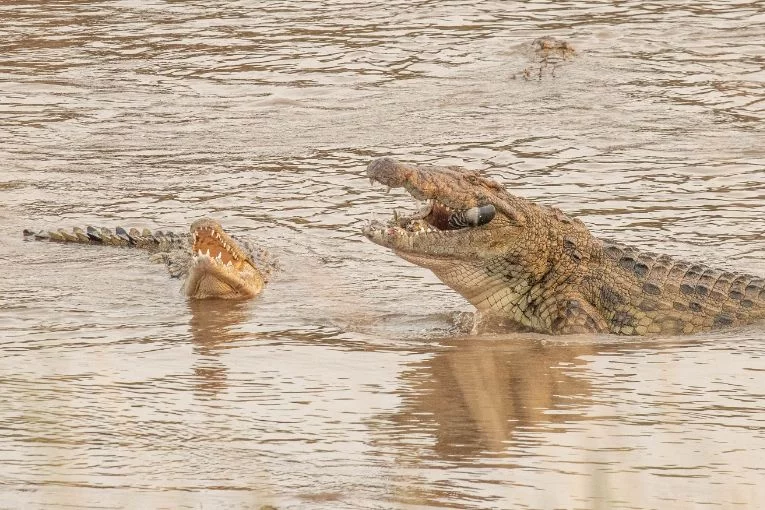 Day 6: Flight to Masai Mara
An early morning flight takes us to the Masai Mara, a park of dumbfounding sights and jaw-dropping wildlife varieties. It is here that the planet's single largest wildlife migration unfolds and here that Africa's largest concentration of lions can be found. 
We check you into the Angama Mara, leave you to rest for the better part of the day, and then, in the evening, pick you up for a bush dinner. 
Now, a bush dinner in the Mara is unsurpassed for its pure spectacle and amusement value. The dinner seamlessly combines breathtaking views with delicious cuisines to create an invaluable safari experience. 
Enjoy your dinner and when you're done, retire to the pomp and luxury of Angama Mara.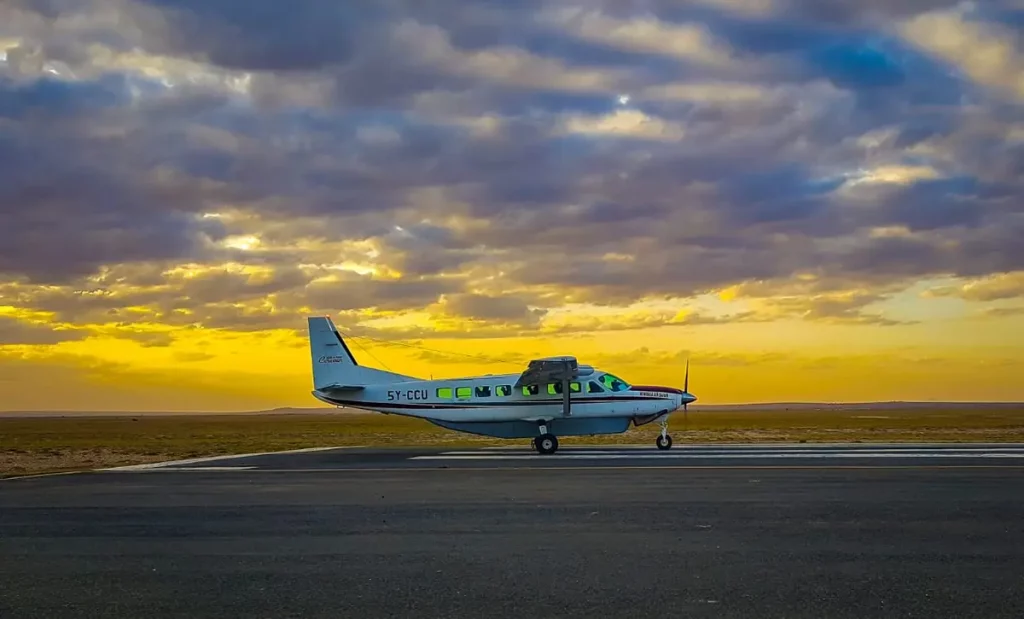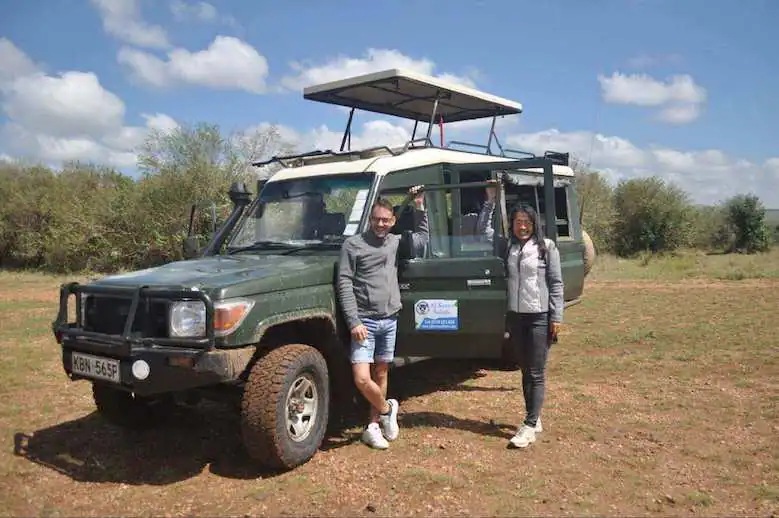 Day 7: Morning and Afternoon Game Drives at Masai Mara
As sunrise streaks the early sky, we head out to the Mara for an early morning game drive. The sheer number of wildlife present in the early mornings is incomparable. One, due to the cool temperatures and two, because everyone loves to start their day with a fresh, delicious meal. 
Mornings are also an excellent time to spot predators, for they too prefer to hunt in the cool of daybreak. 
Keep those eyes peeled for elephants, hippos, wildebeests, buffaloes, lions, rhinos, cheetahs, hyenas, waterbucks, bushbucks, dik-dik, warthogs, zebras, leopards, and so much more. 
At midday, we find a shady spot in the park and settle for lunch. The second leg of our game drive begins an hour later. 
Afternoons in the Mara are hot and humid. Not a good time for wildlife spotting, sure, but the stunning landscape more than makes up for it. We make our way to the majestic Mara River where the wildlife is plentiful and the birdwatching excellent. It is also where the Great Migration happens. 
Take your time and savour it all: the rustle of dry grass in the wind, the towering escarpments, the scattered acacias, and the aggressive cascade of the Mara River. 
Within no time it's evening and again, thanks to the mild temperatures, the busyness resumes. Hundreds of wildlife scurry across the grasslands in search of one last meal before nightfall. It's a breathtaking sight to see, one made even more magical by the sunset.
We return you to your lodge before nightfall for dinner.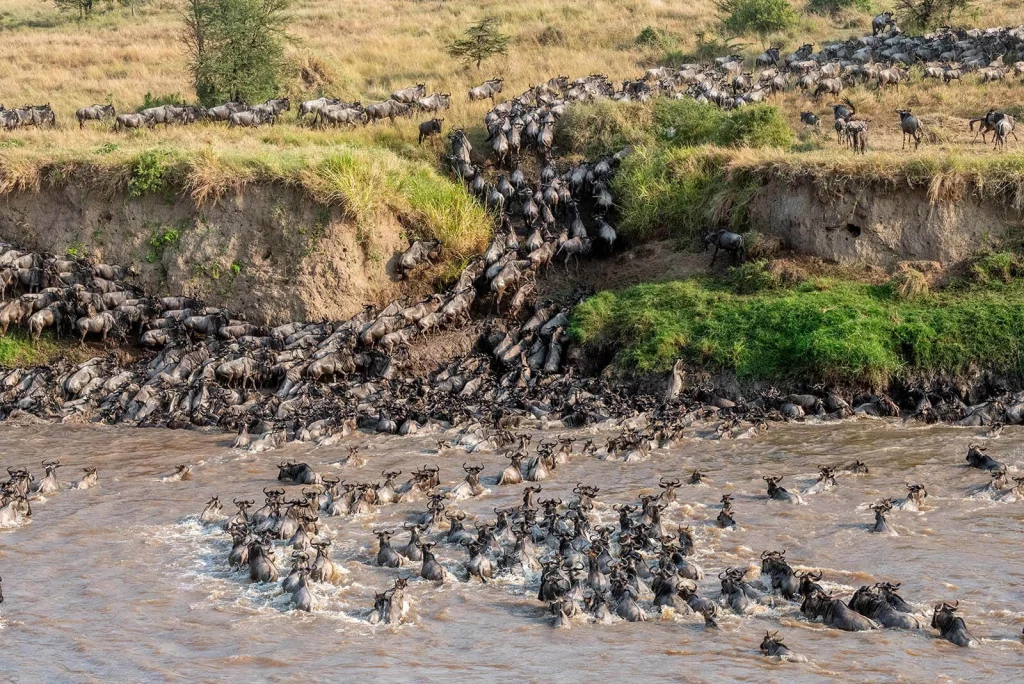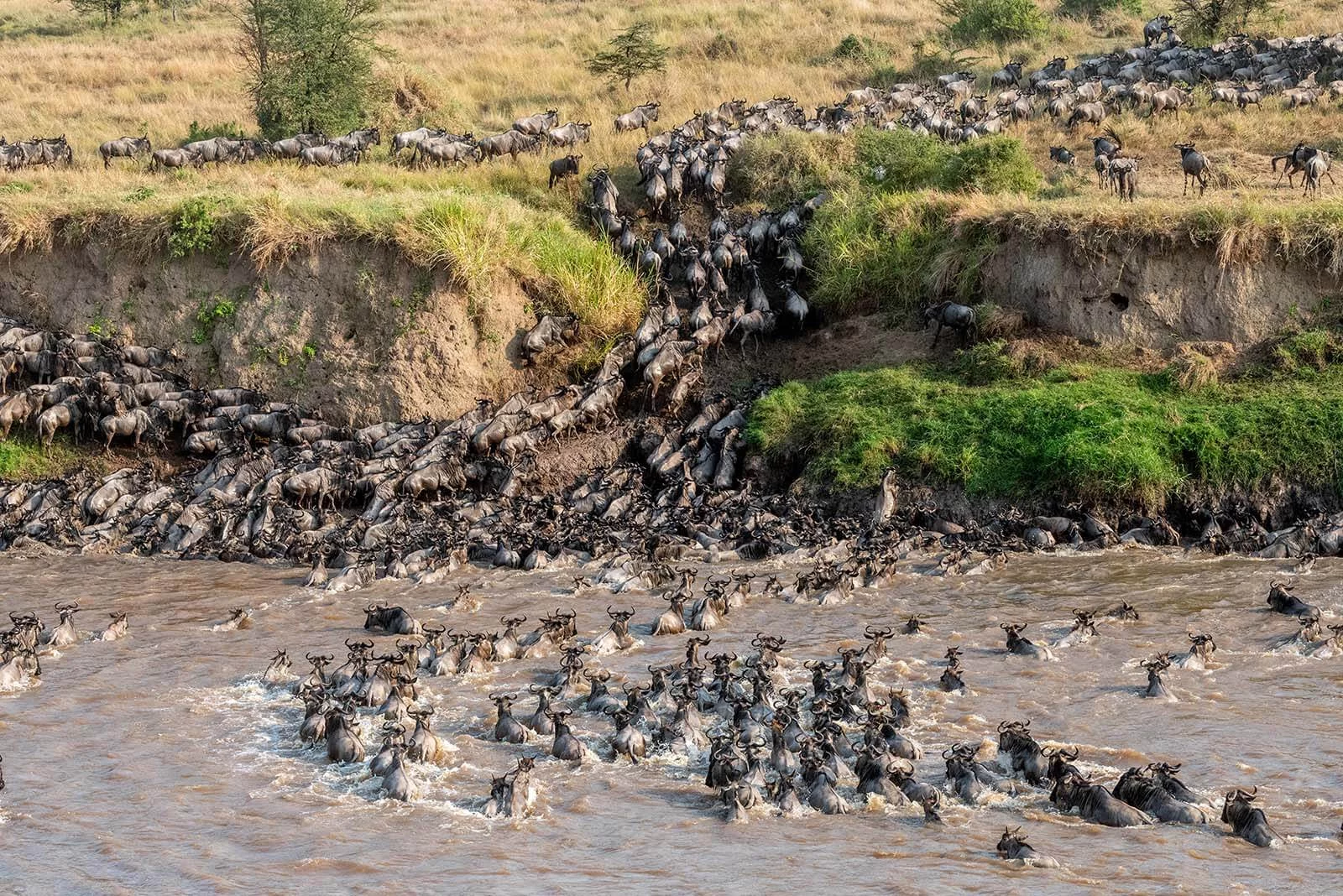 Day 8: Hot Air Balloon Safari. Masai Village Visit
Anyone who's ever taken a hot-air balloon ride across the Mara knows exactly what we mean when we say it's an experience beyond words. And those who haven't, well, there are in for an incredibly beautiful surprise. 
It is magic. Pure magic! The sunrise. The brush of cold air against your face. The slow gliding over elephants, giraffes, lions, hippos, and any or all wildlife you can think of. 
And that's not even half of it! After the flight comes a champagne breakfast served in the heart of the bush, the lush grasslands and wildlife forming an effortless background.  
The whole experience lasts for about an hour and a half after which we return you to your lodge and pick you up later that afternoon for a Maasai Village Visit. 
The Maasai… A people of culture, tradition, and mystery. They really are the full package-graceful physique, unique garb, and all. 
These people have coexisted with the wild for centuries and this is your chance to find out how. Listen to stories of their close brush with death. Watch them perform their fascinating Adumu dance. And learn a trick or two of how to light fire by rubbing two sticks together. 
In the evening you'll return to your lodge for dinner.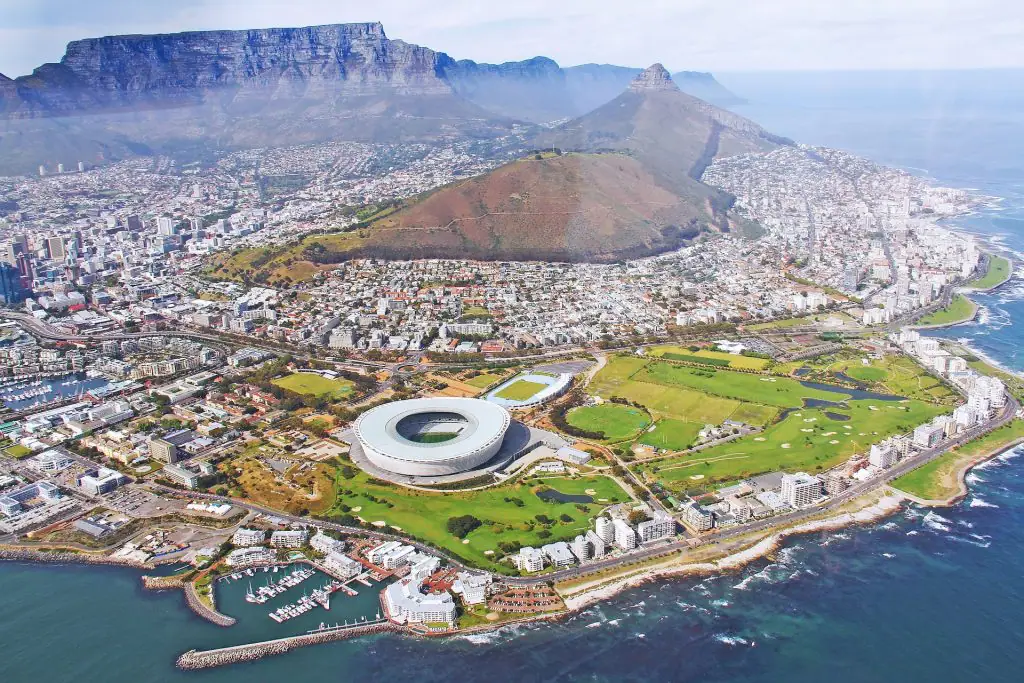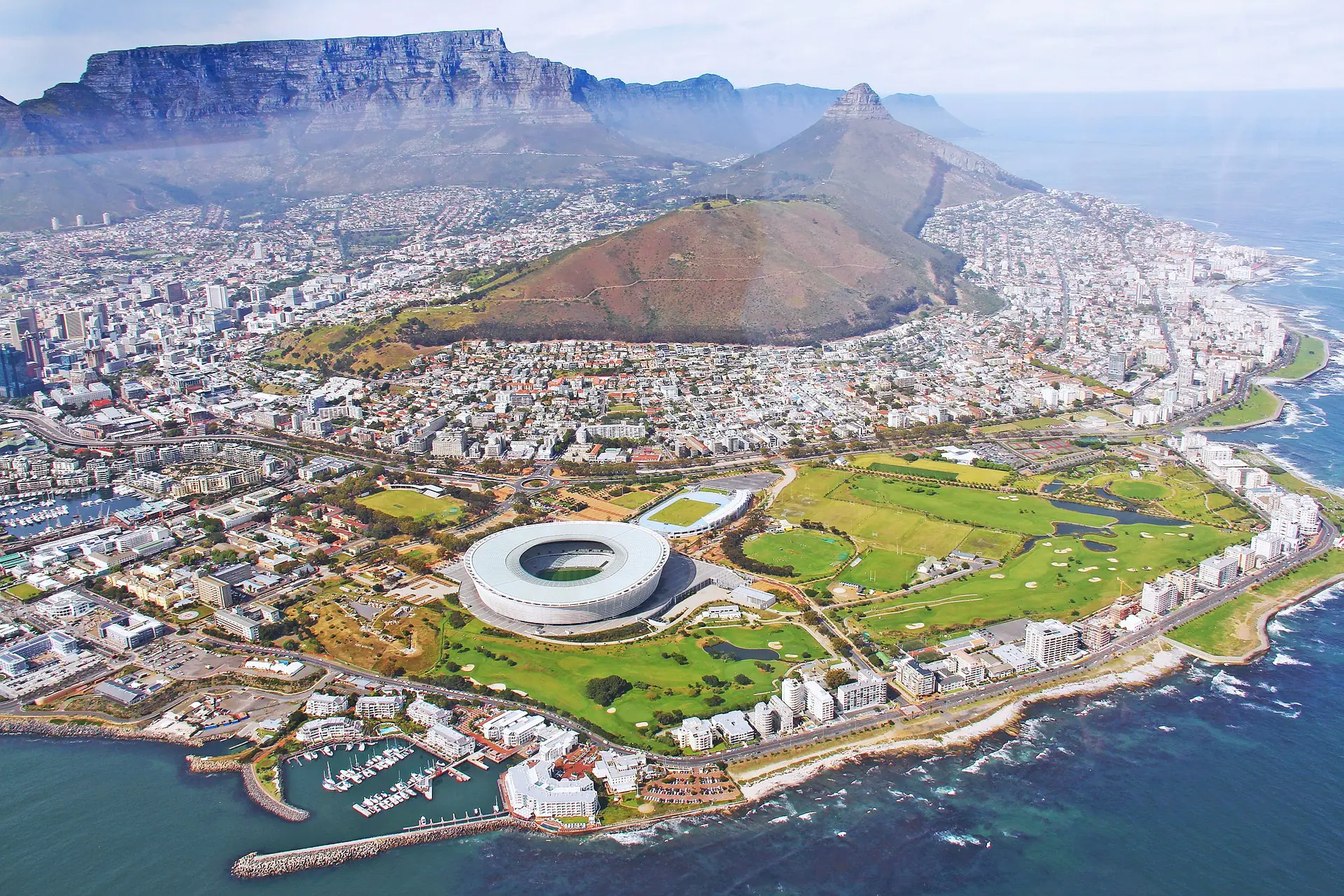 Day 9: Morning and Afternoon Game Drive at Masai Mara
Yet another full day of game drives and truly, you could go on hundreds of these and still crave for more. The morning game drive begins at sunrise and is dedicated to wildlife spotting. In the afternoon, we indulge in some sightseeing- think the Mara River, Oloololo Escarpment, the Talek River, and the Mara Plains. The afternoon's also when we enjoy a picnic lunch in the park's heart. 
Evening means sundowner, a glass of champagne, lots of wildlife spotting, and sunset.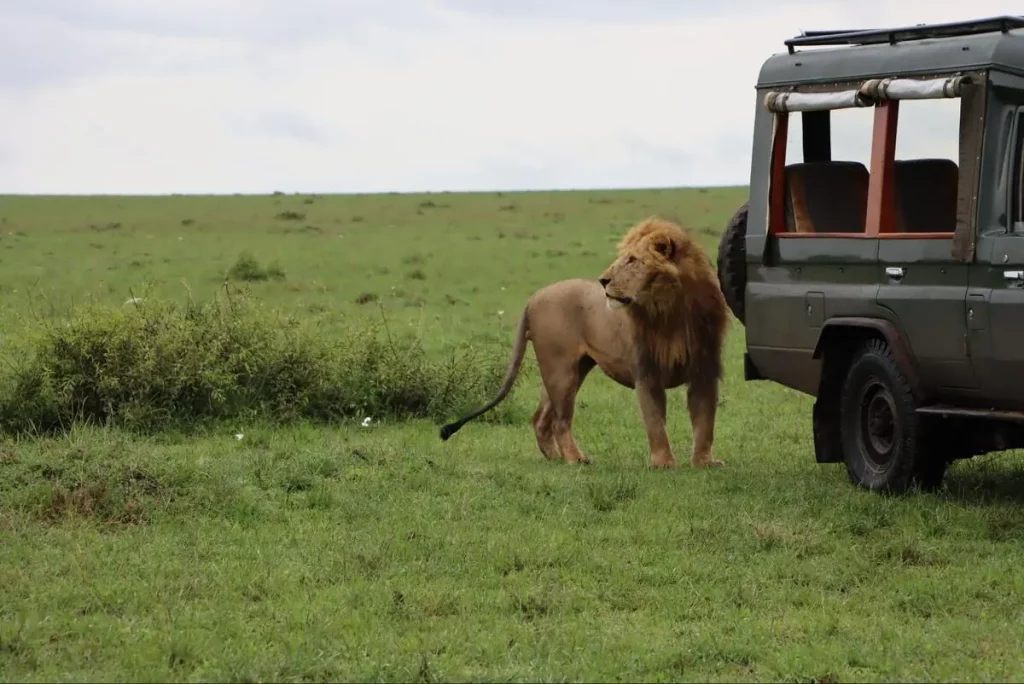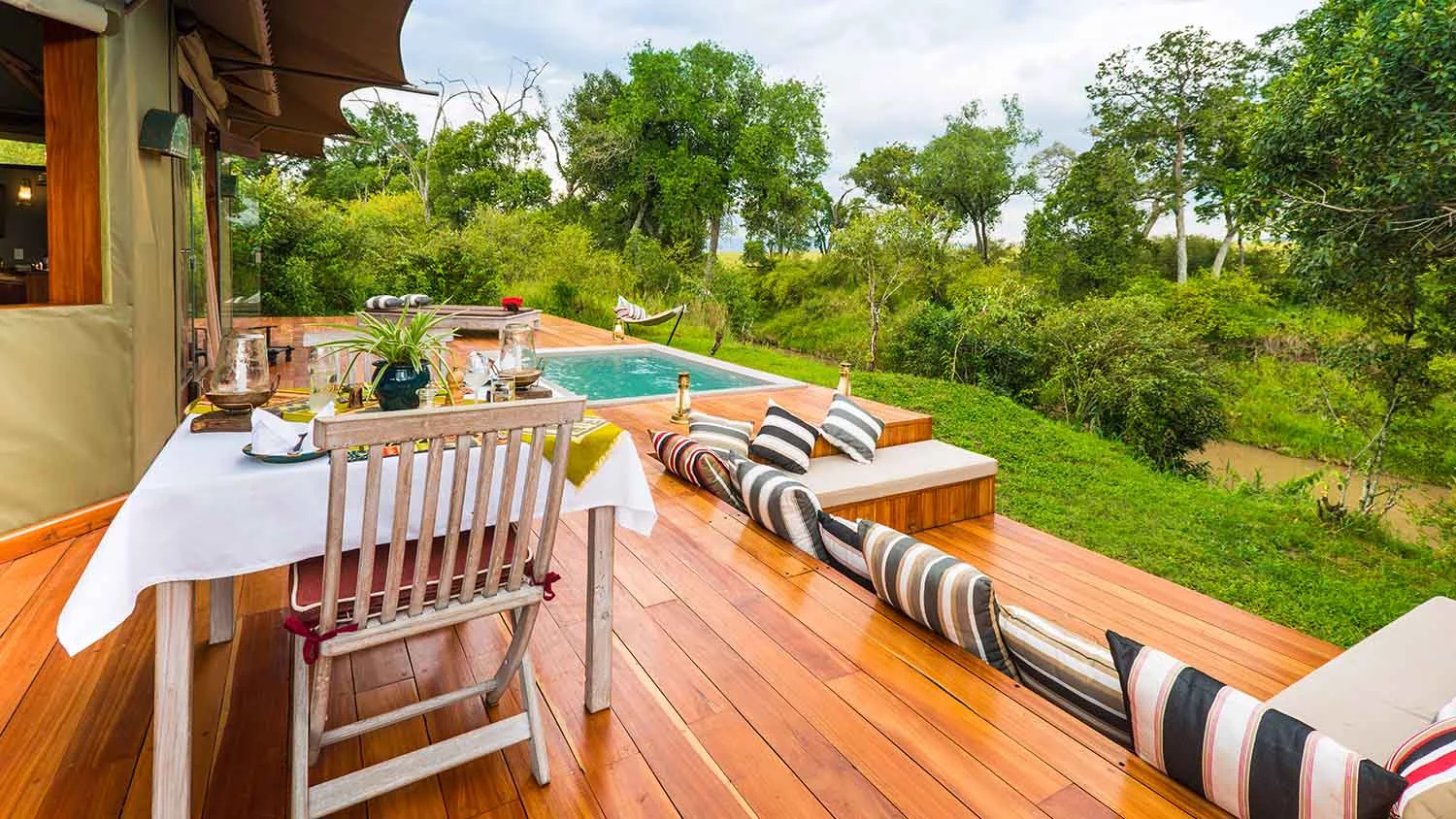 Day 10: Flight to Nairobi/ Nairobi City Tour/ Flight Back Home
A lovely flight via the Mara North Airstrip delivers us to Nairobi, a bustling ravishing haven of modern amenities, vibrant culture, and great cuisine. 
It is here that the world's only park within a city is found and here that you'll find gems like the Giraffe Center where you can actually feed, pet, and even kiss giraffes! 
We give you a quick tour of the city, introducing you to some of its best attractions- think the Nairobi National Museum, Mamba Village, and or the Village Market.
In the evening, we drive you to the Jomo Kenyatta Airport for your flight back home.
Total Safari Cost of This 10 Days Kenya Safari Package
| | | |
| --- | --- | --- |
| Travel Dates  | 6th Jan – 31st May 2024 & 1st Nov – 15th Dec 2024 | 1st June – 31st Oct 2024 & 16th Dec 2024 – 5th Jan 2025 |
| Price Per Person  | GBP 8,298 | GBP 11,292 |
Items included in this 10 Day Kenya Safari Package
1-night accommodation at Ololo Safari Lodge & Farm

Airport transfers (arrival) from JKIA

Full breakfast, 2-course lunch and 3-course dinner

Soft drinks, house wine, house beer, & selected spirits

Wi-Fi

Swimming pool

Full laundry

Guided farm tours

Two game drives per day in Nairobi National Park (minimum 4 people guarantees exclusive use of vehicle)

Guided walks to Anselm & Kitengela Hot Glass

Excursions to David Sheldrick's Wildlife Trust 

Entry fee for Nairobi National Park and David Sheldrick

2-night accommodation at Solio Lodge

Game drives and exclusive use of vehicle 

Walking, local farm visit, horse riding, mountain biking 

All meals,

House wines, house soft drinks, house beers, & house spirits

Laundry

Bush breakfasts and sundowners

Solio Game Resereve entry fee

2-night accommodation at Jambo Mutara

 Breakfast, Lunch & Dinner

Mineral Water 

Guided Bush Walk

Private game drives at Ol Pejeta 

Visit the Northern White Rhinos 

Visit Chimpanzy Sanctuary 

Entry to Ol Pejeta Conservancy 

Flight from Nanyuki to Masai Mara

4-night accommodation at Angama Mara

All guided safaris into the Mara Triangle

Guided walking safaris on the Rift Valley escarpment

All meals and drinks (excluding French Champagne & reserve wines)

 Laundry service & WiFi

All on-property guest experiences

Transfers to and from Angama Mara Airfield or Kichwa Tembo Airstrip for Angama Mara

 Emergency medical evacuation insurance

VAT and all levies

2 game drives per day 

Hot air balloon 

Maasai village
Items excluded from the cost of this 10 day Kenya safari holiday
Tips and gratuities

Items of Personal Nature.

Alcoholic drinks and wines at the hotel